Drains and taps can be finicky and temperamental things. Prone to clogging and leaking at seemingly the most inopportune times, these watery mishaps can be enough to drive anyone crazy.
A tap leaking at the rate of a drop per second can, if left untreated, waste up to 3000 gallons of water in a year. That's the equivalent of about 180 showers. 
So, when these drainage disasters rear their ugly head, who you gonna call? Well, assuming your plumbing issues aren't paranormal, you're going to be calling a plumber.
We've helpfully compiled a list of some of the best in the business who are ready to swoop in and rescue you from the mess you just know you're going to make if you tried to do it yourself.
---
10 Best Plumbing Services in KL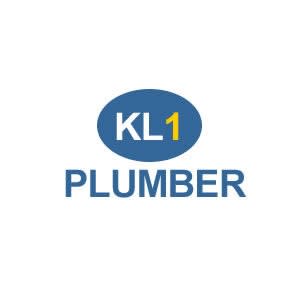 Check KL1 Plumber price below:
KL1 Plumber is a locally founded plumbing company that boasts decades of plumbing experience among its ranks. If you're looking for a plumber in KL, they operate anywhere within the city so you won't have to worry about any excessive transportation charges.
They pride themselves on the professionalism and punctuality of their staff, with their plumbers promising to arrive at exactly the appointed time. They will also provide you with guidance and support after the repair work is finished to ensure proper maintenance.
Prices start from RM65, with leaking pipes costing RM100 – RM220 and clearing clogs starting at RM260. KL1 even offers roofing repairs for leaks and damages that can occur on your roof after prolonged exposure to the elements.
Address: 38-1, Jalan Metro Pudu 2, Fraser Business Park, Off Jalan Yew, Fraser Business Park, 55100 Kuala Lumpur, Federal Territory of Kuala Lumpur
Contact: [email protected] / 016-299 2233
Operation hours: Monday – Friday (9AM – 6PM) | Saturday (9AM – 5PM)
Customer Review:
"I've always been a handy person, but if there is one thing that I have not come to master, it is all these pipes at home. Gladly, I discovered KL1 Plumbing services online and they have made the installation easy for me. Worth noting as well that I have not encountered any problem so far." – Danang Shuib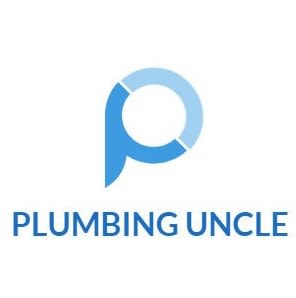 Check Plumbing Uncle price below:
Plumbing Uncle was founded in 2018 and has since gone on to establish itself as one of the best plumbing companies in the Subang Jaya area. Initially only operating locally, they have since expanded their operations to include KL as well. 
In addition to the usual repair work, they also install kitchen sinks which have become one of the most popular services among their customers. In case you don't want to replace your sink completely, they also offer to repair your old sink instead and replace the basin tap.
Cleaning and replacing water tanks are other services offered by the company. The rate for their services starts at RM60, with the cost of fixing leaking pipes starting at RM100 onwards.
Address: H9-09-17, Blok H, Pangsapuri Angsana, Taman Subang Mewah,

47610 Subang Jaya, Selangor

Contact:

[email protected]

/ 016-299 6262

Operation hours: N/A
Customer Review:

N/A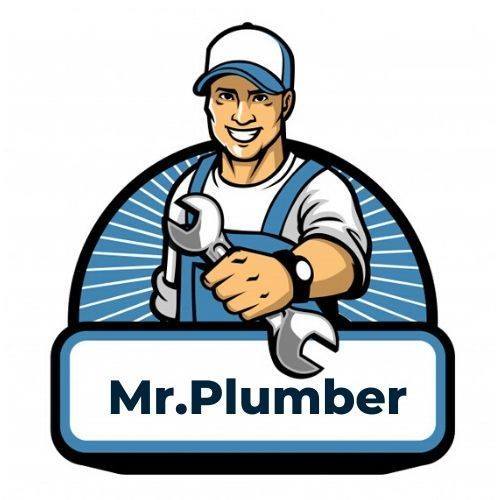 Check MrPlumber price below:
Mr.Plumber is one of the most reputable plumbing specialists based in Kuala Lumpur, Malaysia for residential and commercial needs. The team at Mr.Plumber are highly experienced, well trained, licensed and certified for all kinds of plumbing requirements.
Whether it is emergency plumbing, roof repair, water tank repair or any other plumbing needs, Mr.Plumber will provide you with the highest quality of services at an affordable price.
To ensure each customer is provided with excellent service, the team at Mr.Plumber are equipped with all the latest tools and equipment to service your needs.
You can be assured the highest values of quality, integrity and professionalism with Mr.Plumber.
Address:

Kuala Lumpur

Contact:

60 11-5339 2109

Operation hours:

Mon-Sun 10:00 – 22:00
Customer Reviews
"I had a really good experience with Mr.Plumber. I contacted them to fix my kitchen sink, and they came out right away and fixed the problem for me. They are very professional, knowledgeable, and personable, but best of all, they did an excellent job fixing my sink. This is one of the plumbing companies that I would highly recommend." - Vince Yeoh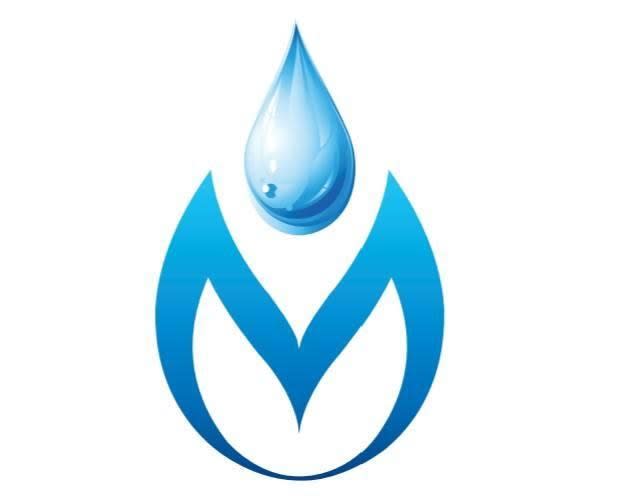 Check Mizu Solutions (M) Sdn Bhd price below:
Mizu Solutions is a company with over 20 years of experience in the plumbing industry, with their team members having no less than 6 years of experience each. Their areas of operation cover both KL and Selangor. 
Mizu Solutions takes pride in offering a variety of services that will meet all their customer's needs. They operate in both residential and commercial properties and utilize state-of-the-art diagnostic tools to quickly identify the root of your plumbing issues. 
Another plus point is that they operate on all 7 days of the week. So, if you should be so unlucky to have a plumbing emergency on a weekend, you can rest assured Mizu Solutions has got you covered. 
Address: 76, Jalan Radin Anum 1, Sri Petaling, 57000 Kuala Lumpur, 

Wilayah Persekutuan Kuala Lumpur

Contact:

[email protected]

/ 016-8277928

Operation hours: Monday – Saturday (8AM – 7PM), Sunday (8AM – 1PM)
Customer Review:
"Great service, even better people. They came by to fix the pipe and did a fantastic job in the time they said they would get it done. Price estimate was on point and accurate and did not go over the budget I had in mind." – Chee Meng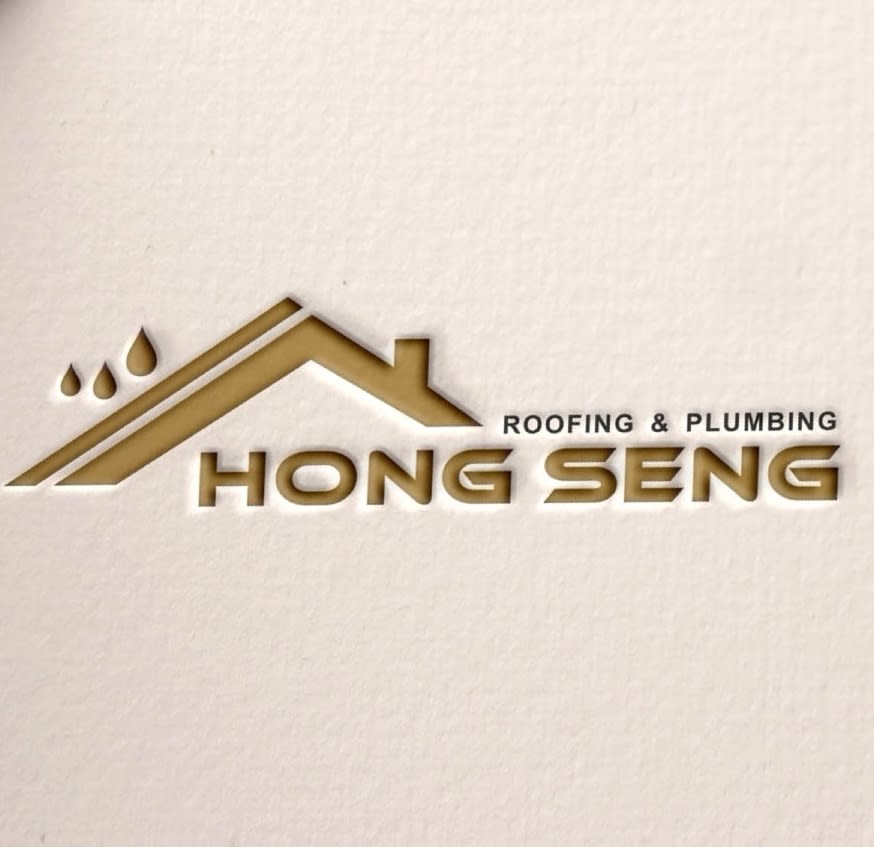 Check Hong Seng Plumbing & Roofing price below:
Hong Seng Plumbing is a company specializing in plumbing, roofing, and sanitary fittings installation. They operate in certain areas around KL and Selangor with the list of specific places they cover available on their website.
The scope of the company's reparations is quite extensive with waterproofing services to prevent roof leakages and pooling near your bathroom drains. They also make use of PU injections which are very useful for sealing any leaky gaps that you might have in concrete.
Hong Seng Plumbing offers free installation for your water heaters, water pumps, and even toilet bowls. They operate from 9 AM to 6 PM every day of the week, so they'll be there when you need them.
Address: No.31, 1, Jln TTP 7, Taman Tasik Puchong, 47100 Puchong, Selangor
Contact:

[email protected]

Operation hours: Monday – Sunday (9 AM – 6 PM)
Customer Review: 
"Hong Seng Plumbing Roof Repair did an excellent job in providing me with a new roof. They were professional, courteous, and did everything they could to minimize the inconvenience to me in having a roof replaced. There were no hidden costs and they finished the job on time and cleaned up the site very well. I highly recommend this company." – Gwen Moore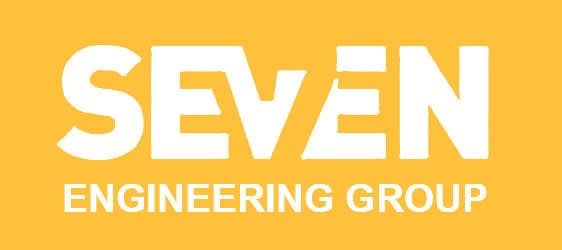 Check Seven Engineering (Berlin) Innovation Design & Services Sdn Bhd price below:
Seven Engineering Group is a company of trained professionals with more than 35 years of combined field experience. They mainly operate in Kuala Lumpur and Selangor and have a base of operations in Johor.
They specialize in the detection of leaks and utilize a root cause analytics approach to get to the source of the problems. They make a point of fully identifying and understanding the causes of a leak so as not to cause any unnecessary structural damage.
Prices start at RM90 for a leaking pipe and RM120 for other repairs. They're open 24 hours a day so should you ever need plumbing work done in the odd hours, you won't be left high and (not) dry.
Address: Level 23, NU Tower 2, Jalan Tun Sambanthan, 

Kuala Lumpur Sentral, 50470 Kuala Lumpur, Malaysia

Contact:

[email protected]

/ 03 9765 0035 / 010 7699 379

Operation hours: Open 24 hours
Customer Review: 
"They work within budgets, provide professional advice and excellent after-sales services. Highly recommended." – Shirley Lim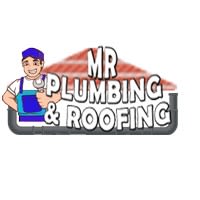 Check Mr Plumbing & Roofing price below:
Mr Plumbing & Roofing is a company of professional contractors in business for the last 25 years. They work on all types of residential, commercial, and industrial buildings. They are a fixture in the Klang Valley region and operate in a few other areas too. 
A company with their customers in mind, they offer a 1-year warranty on their roof repairs. They commendably encourage their customers to have their roofs repaired instead of replaced whenever possible to help save costs. 
Their services even extend to complex jobs like removing tree roots from blocked drains. They operate 24 hours a day which is especially helpful if you are a business owner for example not wishing to intrude on business hours.
Address: No. 50, Jalan Bandar 12, Pusat Bandar Puchong, 47100 Puchong, Selangor
Contact:

[email protected]

/ 012 9133 651 

Operation hours: Open 24 hours
Customer Review: 
"They repaired my house roof last week. Quite fast and the price is cheap. Recommend service from this company" – Nabilah Naimah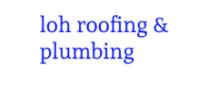 Check Loh Roofing & Plumbing price below:
Loh Roofing & Plumbing is a plumbing service that also specializes in roofing repair and maintenance. Covering KL & Selangor, they lend their services to not only landed properties but apartments and condominiums as well. 
Their roofing services are complete, with their expert contractors able to handle a variety of issues like leaks, roof coating works, and re-insulation for residential properties. They even offer to repair the roof gutters of apartments if necessary. 
Besides their expertise in roofing, they're ready to jump in and fix any sudden plumbing problems with their 24/7 standby emergency plumbing service. Promising to be fast, reliable, and affordable, Loh Roofing & Plumbing have cemented themselves as one plumbing contractor in Malaysia you can count on.
Address: N/A
Contact: 012 213 4480
Operation hours: Open 24 hours
Customer Review:

N/A

Check Best Electrical Wiring & Plumbing Services price below:
Best Electrical Wiring & Plumbing Services is a company with a reliable team of electricians and plumbers at its disposal. So reliable in fact, that their services come with a money-back guarantee. Based in Subang Jaya, they are transparent with their pricing, stating that they do not charge for transportation or any additional fees. 
Besides the standard range of plumbing services, the company is known for its exceptional and comprehensive electrical work. Rewiring, installing cable trays and LED lights are just some of the things they can do for you.
Their helpful workers will not only carry out the repairs but also educate you on the proper functioning and maintenance to ensure things run smoothly long after they've left.
Address: 24, Jalan USJ 2/4b, USJ 2, 47600 Subang Jaya, Selangor
Contact: 011-1613 3556
Operation hours: Open 24 hours
Customer Review:
"Work efficiently done. Good explanation on work done. Good value for money. Will use their services again. Agilan who installed the power box in my house was very clear in explaining how it works." – Suresh K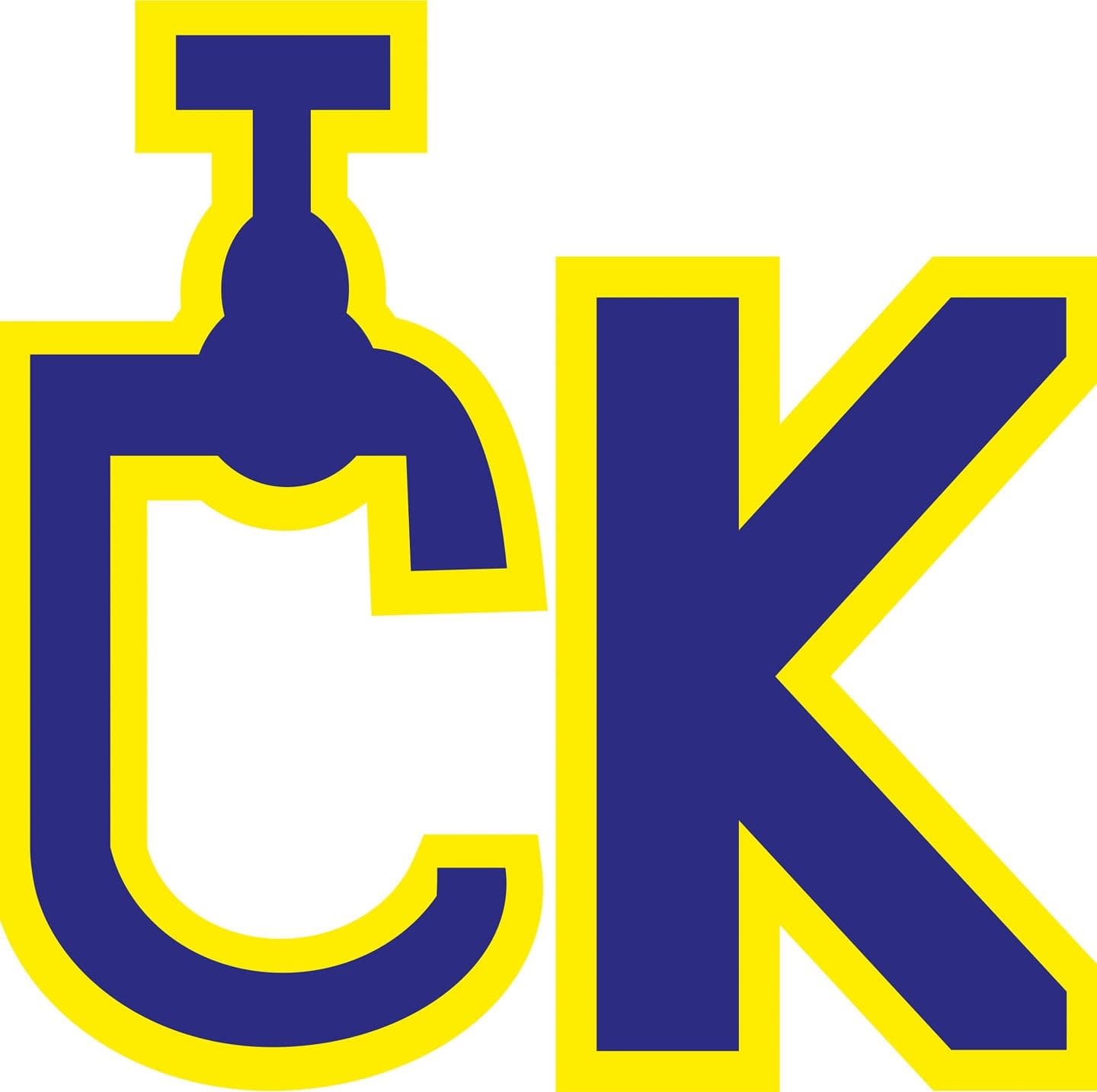 Check Plumbing Service (CK) price below:
Plumbing Service (CK) is a plumbing company specializing in the installation of filters, pipes, and booster pumps. Operating out of Salak Selatan, they'll be ready to attend to your needs come rain or shine. 
Booster pumps are devices that boost your water pressure and improve the flow rate. We've all experienced the irritation that comes with low water pressure in our houses at one point or another, so this is most definitely a welcome service.
On top of the usual plumbing work and installation services, Plumbing Service (CK) offers a sanitizing and disinfection service for your household which starts as low as RM188 per session.
Address: 62A, 1st floor, Taman, Jalan Tuanku 1, Salak Selatan, 57100 Kuala Lumpur
Contact: 016-263 1372
Operation hours: Monday – Saturday (8 AM – 6.30 PM), Sunday (8 AM – 12 PM)
Customer Review:
"I am satisfied with the overall service provided. He is very thorough in helping me from end to end. Highly recommended." – Chun How
---
How much do most plumbers charge in Malaysia?
How much a plumber is going to cost depends on several factors. These factors include the type of materials needed for replacements, the complexity of the job, where you're located (you might be charged more if the plumber has to travel from further away), and the cost of labour which again depends on the difficulty of the job.
Generally, you can expect to pay anywhere between RM50 to RM500 with basic clogs, leaks, and installations falling towards the lower end of the scale and the more complicated jobs commanding steeper fees.
---
Related articles: