Are you in need of expert legal advice in a real estate transaction? Does your company need a lawyer's representation in court for a corporate litigation matter? Or perhaps you're looking for a lawyer to write your will?
It's impossible for the average individual to thoroughly know the ins and outs of the law, and navigating through confusing documents or ambiguous contracts makes it worse. Thus, you will need to engage the services of the top lawyers in Malaysia. 
If you're looking for a professional lawyer, we've read your mind.  Here's a list of the top law firms in Kuala Lumpur. 
---
Table of Contents
---
What type of law firms are there?
Law firms can be categorized according to their size. For example, solo law firms are usually run by a single practitioner who typically specializes in one particular area of law, whereas larger full-service law firms have designated departments that handle a wide range of practice areas.
Alternatively, law firms can be categorized based on the type of legal services they offer: transactional or litigation. Law firms that focus on litigation practice will represent clients in court and negotiate deals with the opposing party's lawyers. On the other hand, law firms that advise in transactional matters will handle heavy paperwork, researching, reviewing and drafting contracts.
11 Best Law Firms in KL

Check Jeffrey & Co. price below:
Address:

No. 21, Lorong Susu, off Jalan Macalister, 10400 Georgetown, Penang

Contact:

[email protected]

/

04-228 6919

Price: Consulted
Jeffrey & Co. is your go-to law firm if you're looking for legal advice in any of these 4 areas: land & commercial property, divorce, debt collection & recovery, and intellectual property. 
They have a clientele that consists of businesses in a variety of industries, including finance, commercial banking, investment banking, insurance, multimedia, construction, and electronics.
Customer Review:
"Used Jeffery Smith & Co to rent out my property. Their service was fantastic! Sylvia really went out of her way not just to find me a tenant but to find me the right tenant. Communication was also great. Would definitely recommend their services!" – Olu

Check Azmi & Associates price below:
Address:

14th Floor, Menara Keck Seng, 203, Jln Bukit Bintang, Bukit Bintang, 55100 KL

Contact:

[email protected]

m/

03-2118 5000

Price: Consulted
With 21 years of experience in the legal industry, Azmi & Associates' practice areas are extremely diverse. They include employment & industrial relations, antitrust & competition, fundraising, debt restructuring & investment, intellectual property, joint ventures, and projects & infrastructure, among others.
Customer Review:
"Intense follow through on cases that Dato Azmi handles or supervises. Result-oriented through negotiation n litigation. Wide high-level contacts. Trusted by friends and clients. Bills are very reasonable from a number of cases that I/we entrusted to Azmi & Asc." - Ray Ruzmi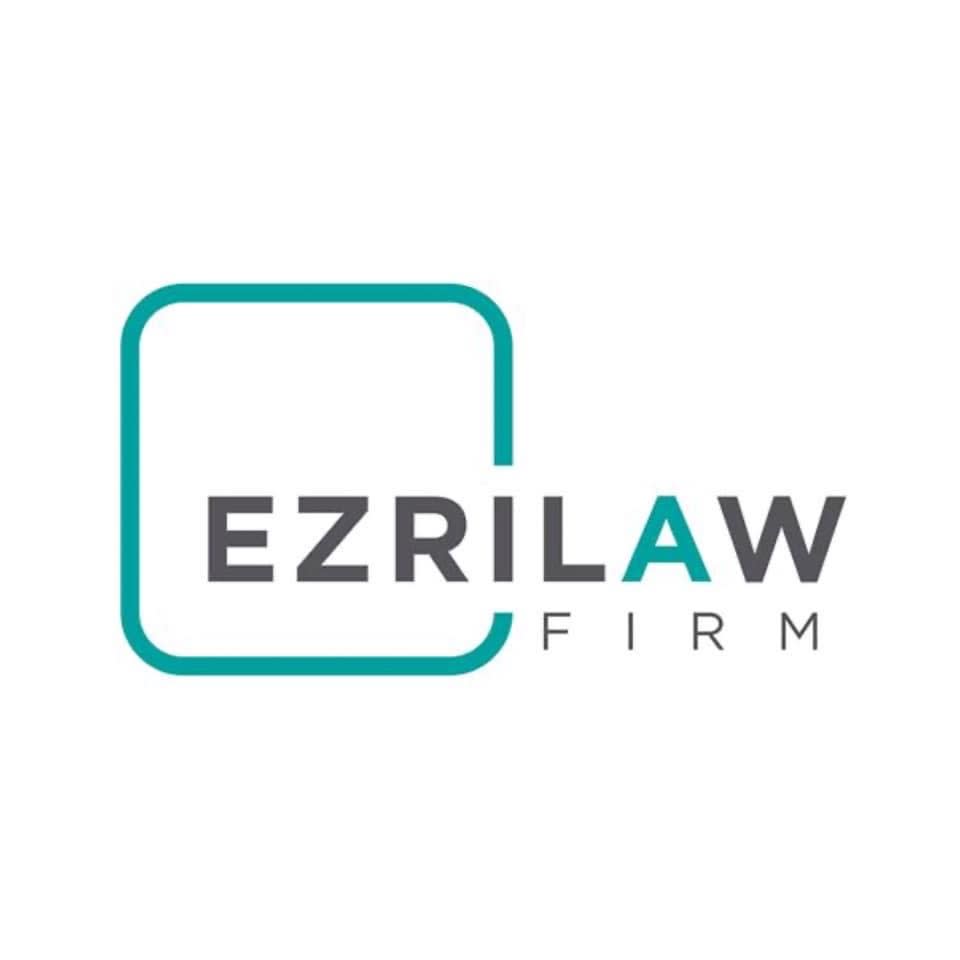 Check Ezrilaw Firm price below:
Address:

B-3A-02 Jalan SS16/1 Empire Subang Empire SOHO, 47500 Subang Jaya, Selangor

Contact:

 

03-5611 5536

/ 010-404 5322

Price: Consulted
With expertise in Syariah law, Ezrilaw Firm assists clients in areas such as Islamic family law, Islamic wealth management, Islamic finance, and Syariah-compliant advisory & contract drafting. 
Of course, they do provide legal advisory services under conventional law practices, being quite well-known in helping clients execute real estate and property-related transactions. 
They are a trusted solicitor for various institutions in Malaysia, particularly banks. Their clients include Maybank, CIMB Bank, Bank Rakyat, BSN, Bank Islam, Affin Bank, Tabung Haji, and Tenaga Nasional.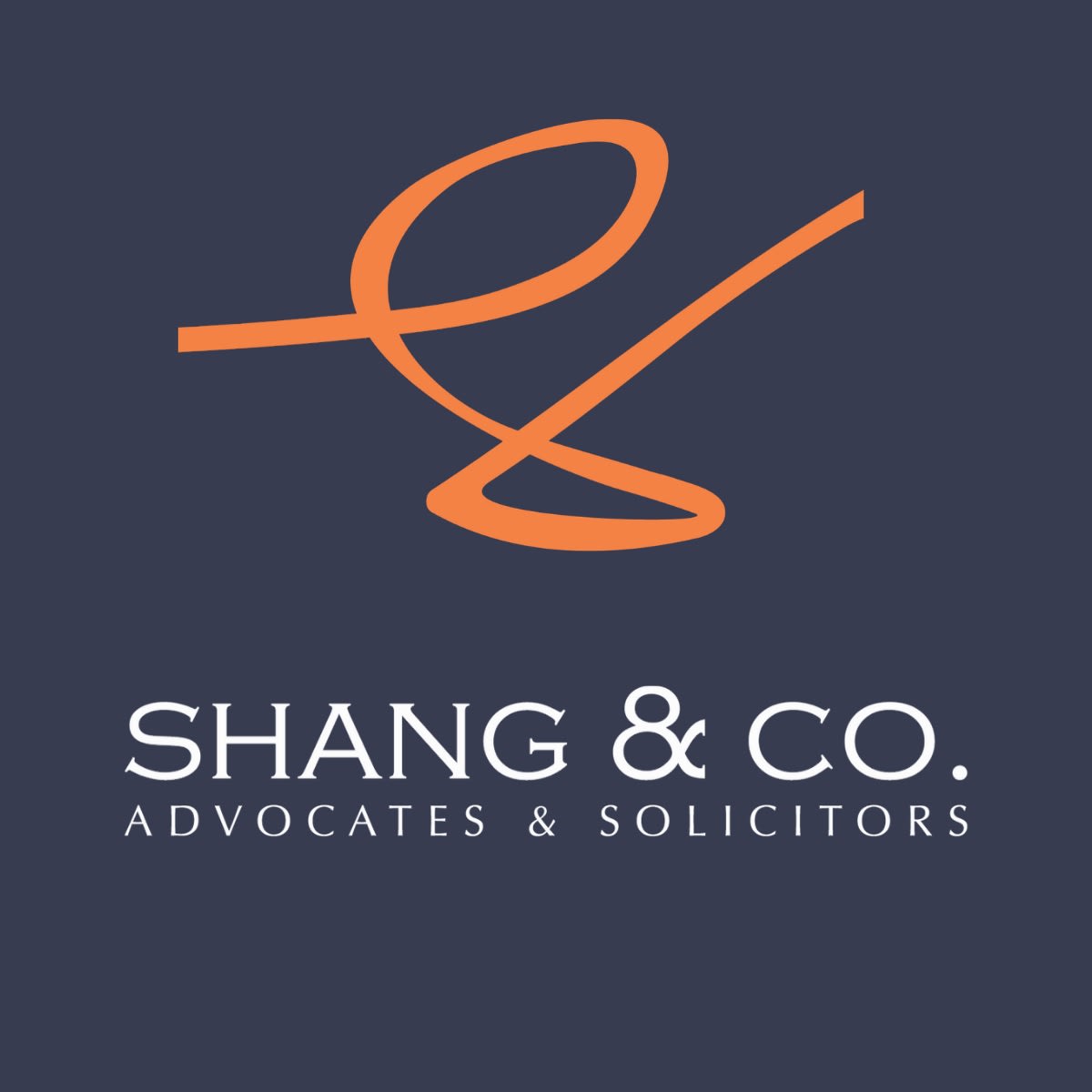 Check Shang & Co. price below:
When you require expert legal advice in any family-related matters, be it contested divorce, uncontested divorce, child custody, assets division, or domestic violence, Shang & Co. has got you covered. 
Their experienced lawyers will thoroughly analyse your legal issues before providing legal advice and representing you in court. 
Customer Review:
"Shang & Co. is very professional in giving advice and solutions. They were extremely helpful and patiently guided me through my options and needs. I will definitely recommend to my friends and family for any legal issues." – Stephanie Wong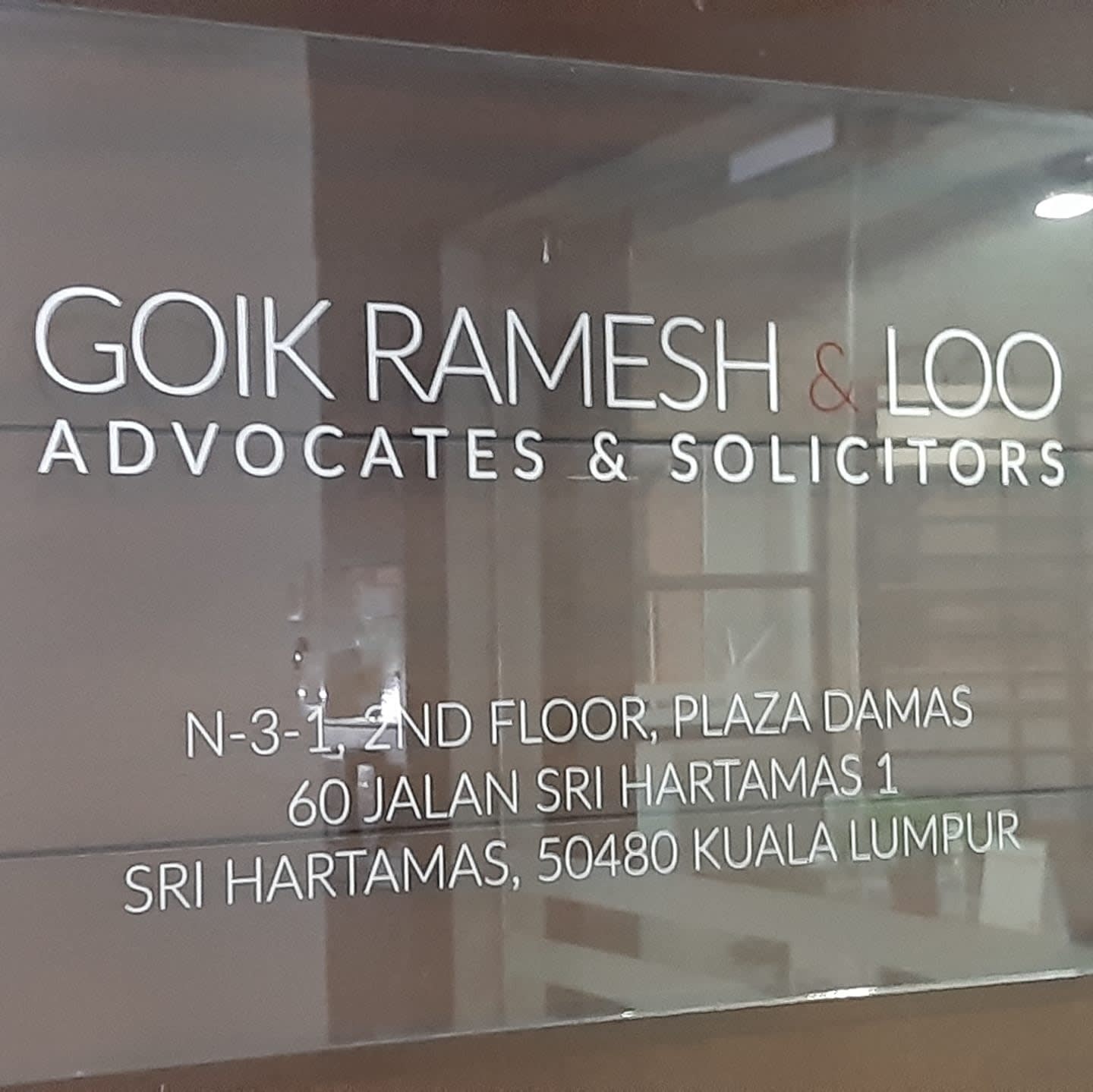 Check Goik, Ramesh & Loo price below:
Address: Plaza Damas, N-3-1, Block N, 60, Jalan Sri Hartamas 1, Sri Hartamas, 50480 Kuala Lumpur
Contact: 03–6211 5888/ 03–6211 3889/

[email protected]

Price: Consulted
Goik, Ramesh & Loo not only serves corporate clients in areas like intellectual property, mergers & acquisitions, foreign investment, regulatory compliance, and franchising & licensing but also in family laws and criminal defence.
However, their core expertise lies in litigation and dispute resolutions, providing legal advice and representation in civil and industrial courts in various kinds of dispute matters.
Customer Review:
"Good service. Lawyers were polite and helped with my court case very well. Very impressed with the professional service." - Ash Lynx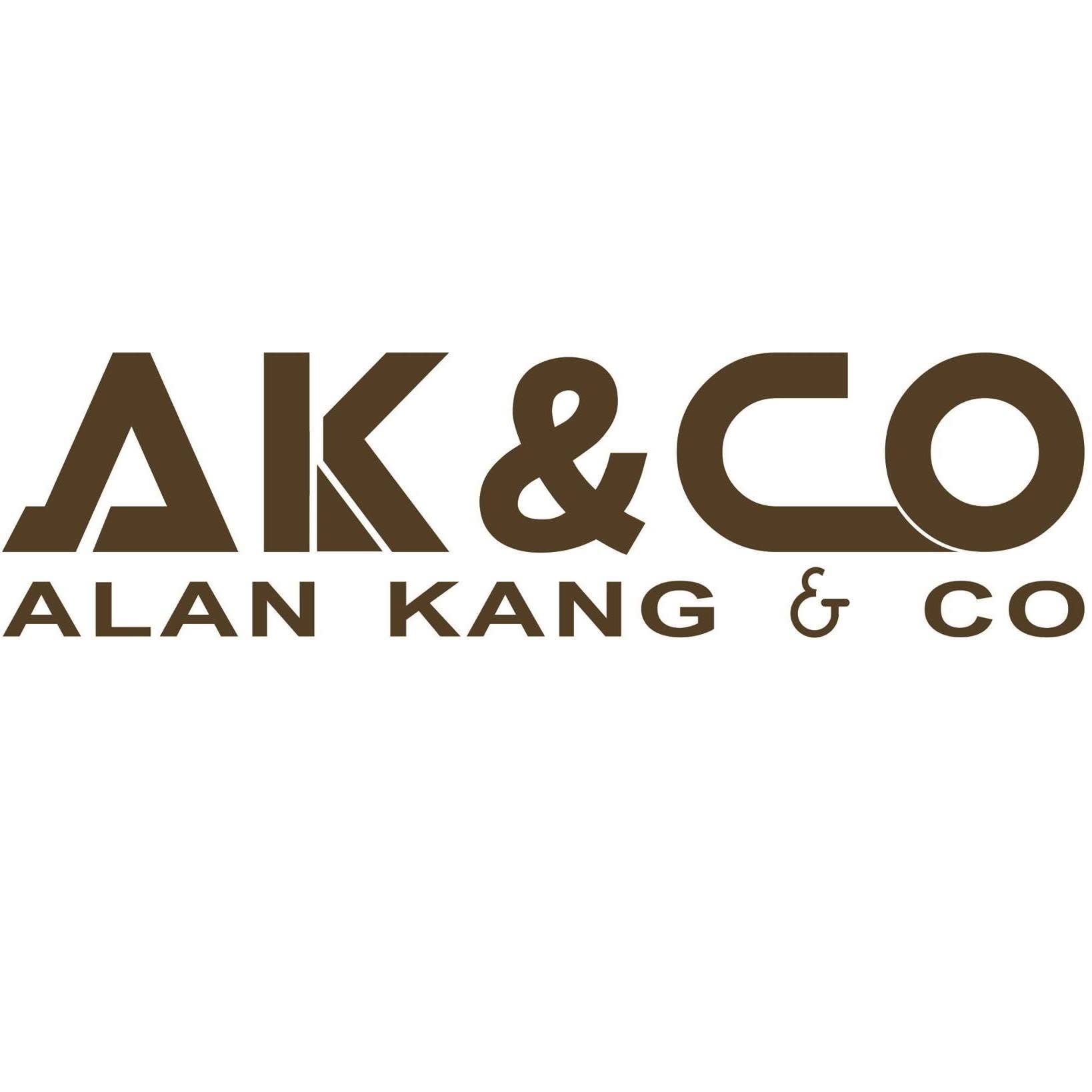 Check Alan Kang & Co. price below:
Address:  Plaza Prima, 5-06, 5th Floor, Jalan Klang Lama, 58200 Kuala Lumpur
Contact:  

03-7972 7223

Price: Consulted
Alan Kang & Co. provides legal advice for both corporate and individual clients, assisting them in various matters such as divorce, real estate, debt recovery, intellectual property, labour disputes, contentious civil litigation, and criminal defence.
Additionally, they also provide services such as contract drafting, will writing, conveyancing, and corporate legal advisory. 
Customer Review:
"The advisory was extremely professional and the advisor is too nice and helpful. I would highly recommend this law firm as they have been helpful and supportive! 5 stars." - KahHeng Loh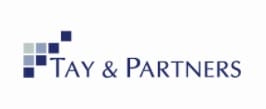 Check Tay & Partners price below:
Address:  Kuala Lumpur Office 6th Floor, Plaza See Hoy Chan, Jalan Raja Chulan, 50200 Kuala Lumpur
Contact:

[email protected]

/

013-2050 637/ 03-2050 1888

Price: Consulted
Tay & Partners has been consistently voted as the leading law firm in Malaysia in the practice of intellectual property. Using a business-oriented approach, they have successfully served various clients in the business community, both in Malaysia and abroad.
Additionally, their other practice areas include banking litigations and insolvency matters, commercial dispute resolution, employment & industrial relations, franchising, healthcare & life sciences, data protection, real estate, trade regulations, and investment compliance.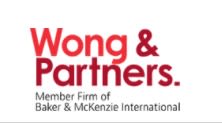 Check Wong & Partners price below:
Address:  Level 21 The Gardens South Tower Lingkaran Syed Putra Mid Valley City, 59200 Kuala Lumpur
Contact:

03-2298 7888

Price: Consulted
With expertise in financial laws, Wong & Partners provides legal solutions in the areas of capital markets, financial services, private equity, mergers & acquisitions, tax, trade, and wealth management. They help clients meet their investment goals, striking a balance between risk and opportunity in executing financial or loan transactions.
Because of their comprehensive range of legal services in the financial industry, they are therefore an ideal law firm if you are a financial institution or a corporate borrower.

Check Michael Tie & Co. price below:
Address:  D-09-06, Menara Suezcap 1, Bangsar South, 59200 Kuala Lumpur
Contact:

03-7932 4134

/ 019-443 1131

Price: Consulted
Having handled more than 1,000 divorce cases, Michael Tie & Co. is best known for handling personal and family matters. Additionally, they also offer affordable will writing services, ensuring that your assets will be well-protected in the future.
In fact, they even provide free will writing services to senior citizens who are qualified under their charity program. To date, they have helped more than 100 senior clients prepare their will. 
Customer Review:
"Michael and his team provide a very professional and efficient service in handling cases. Michael understood the client's requirement very well and able to assist immediately. Michael is friendly and trustworthy." – Kevin Yee

Check Rafidah Wong & Co. price below:
Address: Level 30, Menara Prestige, 1, Jalan Pinang, 50450 Kuala Lumpur
Contact:

03 – 9770 0412 /011 – 2072 0282/

[email protected]

Price: Consulted
Rafidah Wong & Co is a law firm in KL that specializes in real estate transactions as well as Islamic banking & finance. Not only that, but they also provide legal advice in corporate and commercial matters, conveyancing, litigations, dispute resolutions, and inheritance & family matters.
Rafidah Wong & Co. is not only a law firm but also a company secretary and trademark agent, ready to assist you in any corporate transactions. And if you are keen to explore more, you can always sign up for a free online consultation with them.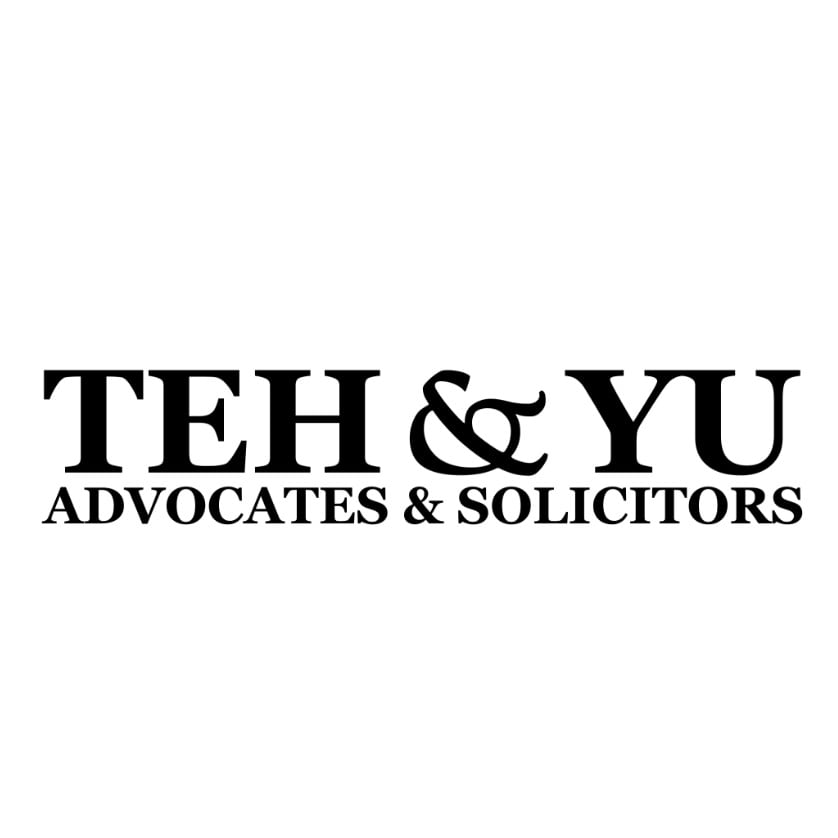 Check Teh & Yu price below:
Teh & Yu is your go-to law firm if you're looking for sound legal advice in the areas of family-trust, private estate planning, comprehensive will writing, transfer of properties between family members, deed of settlement, probate and administration of estates, the transmission of properties, and many more.
Customer Review:
"Used this legal firm once so far on a civil matter. Mr Teh kept me well updated and advised throughout the legal process. I have every intention to keep this firm as my legal advisor, going forward." – Gurdial Singh
Related Service Recommendations