Shopee is having its annual 9.9 sales! Don't know where to start or look at? We did the work for you by listing down Shopee 9.9 2020's sales and Shopee promo codes or vouchers you can collect to use for the sale.
Take a day off and whip out your cards as the Shopee 9.9 Super Shopping Day will be from 21 August until 9 September. There will be top brands like Universal Traveller, L'Oréal, Photobook Malaysia and Nestle, to name a few for you to stock up on your essentials and get ready for your year-end holidays.
More: Here's 8 Malaysia 9.9 Sales You Can Enjoy and Shop At Right Now
---
Before 9th September 2020
Spend only RM 9 to get free shipping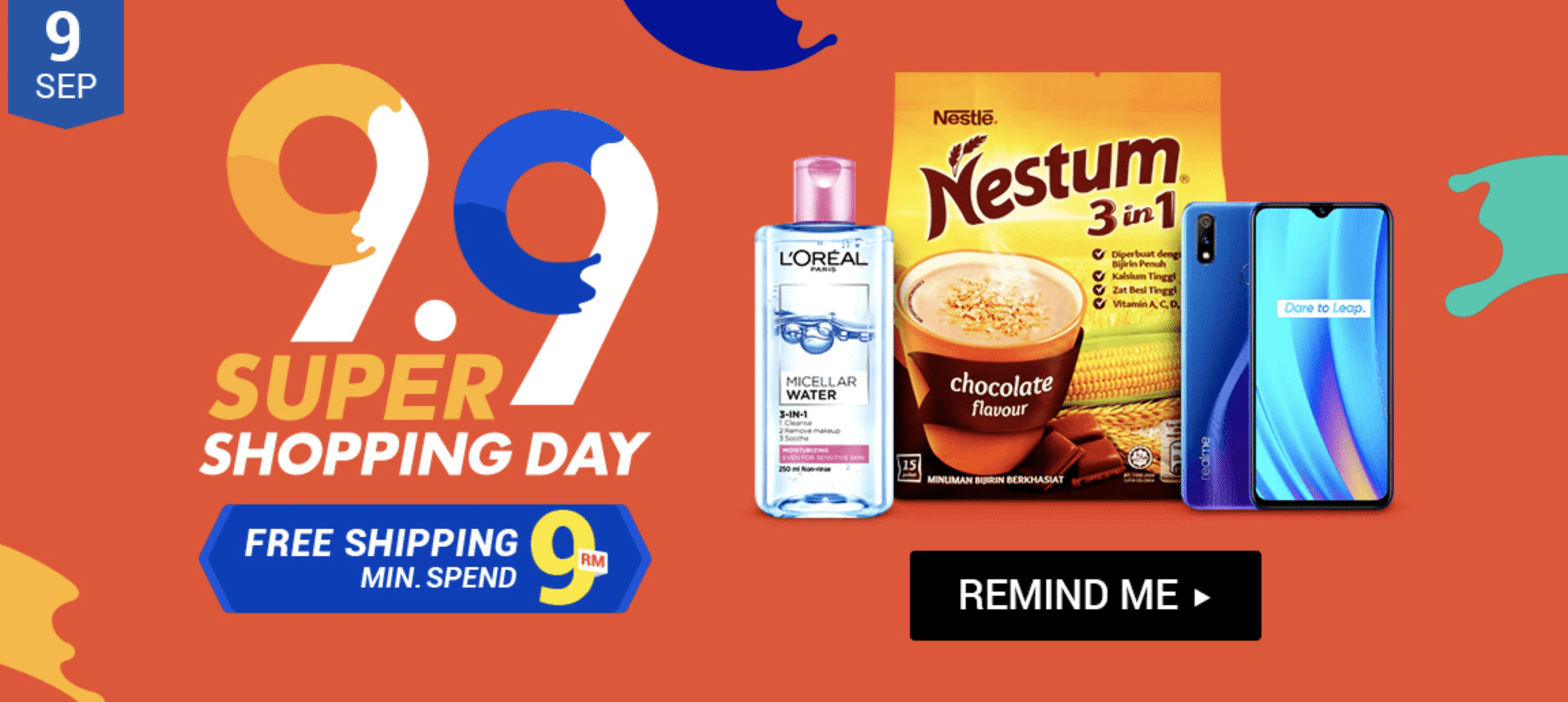 Shopee is lowering your minimum spend to only RM 9, entitling you for free shipping on selected brands and sellers. You can now shop the electronics you want and stock up on your beauty products without paying extra.
More: Over 15 Top National Day Sales You Should Be Aware Of
9.9 million ePenjana Vouchers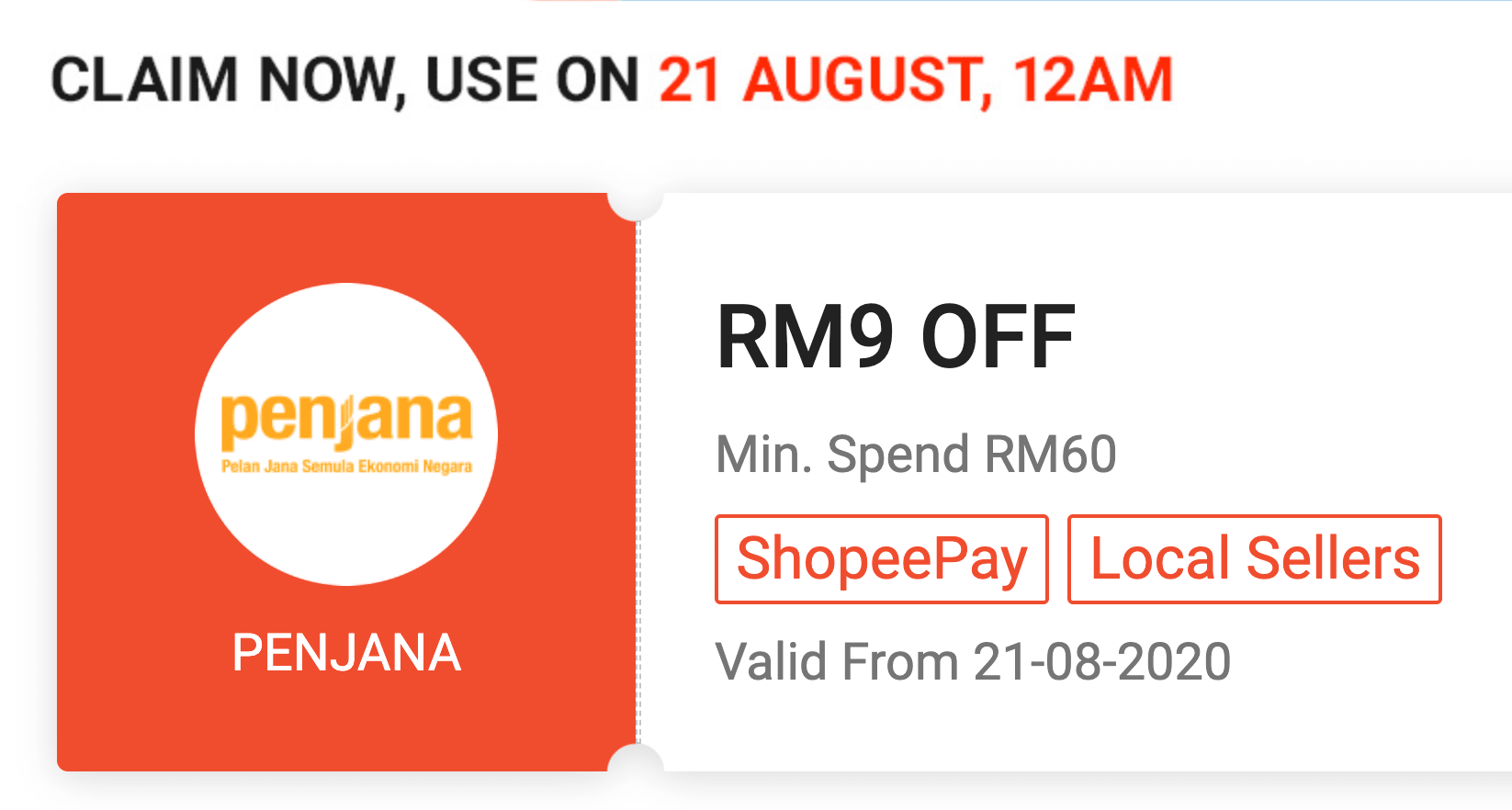 Claim limited ePenjana vouchers that are worth RM9.9 million in total. Just claim and used only on August 21, with a minimum spend of RM60. If you're fast enough, there's even limited 10% - 20% off discount voucher to be used on local sellers.
9.9 Super Shopping Day (9.9 Only Exclusive discounts)
This is the gold mine right here. Collect all the 9.9 only Shopee discounts to use on 9th September 2020. These vouchers are limited, and are worth as high as 50% off for top brands like Nestle, Royal Canine, Carlsberg, Friso Gold, P&G, all from just a minimum spend of RM1!
9.9 Super Shopping Voucher Pack
Even if you did not manage to collect any vouchers before 9th September, you can still enjoy Shopee's voucher pack that's valid for anyone.
How to claim 9.9 Shopee Super Voucher Pack:
Go to your "Notifications" tab.
Go to "Shopee Updates".
Search for "9.9 Super Voucher Pack".
Copy the code once you've opened it.
Apply code upon checkout!
The pack includes about 14 vouchers, with brands such as Shopee themselves, Grab (RM4 off), dahmakan (RM4 off), Agoda (RM30 off) and even MBO cinemas (RM5 off).
Win a Samsung Galaxy Note20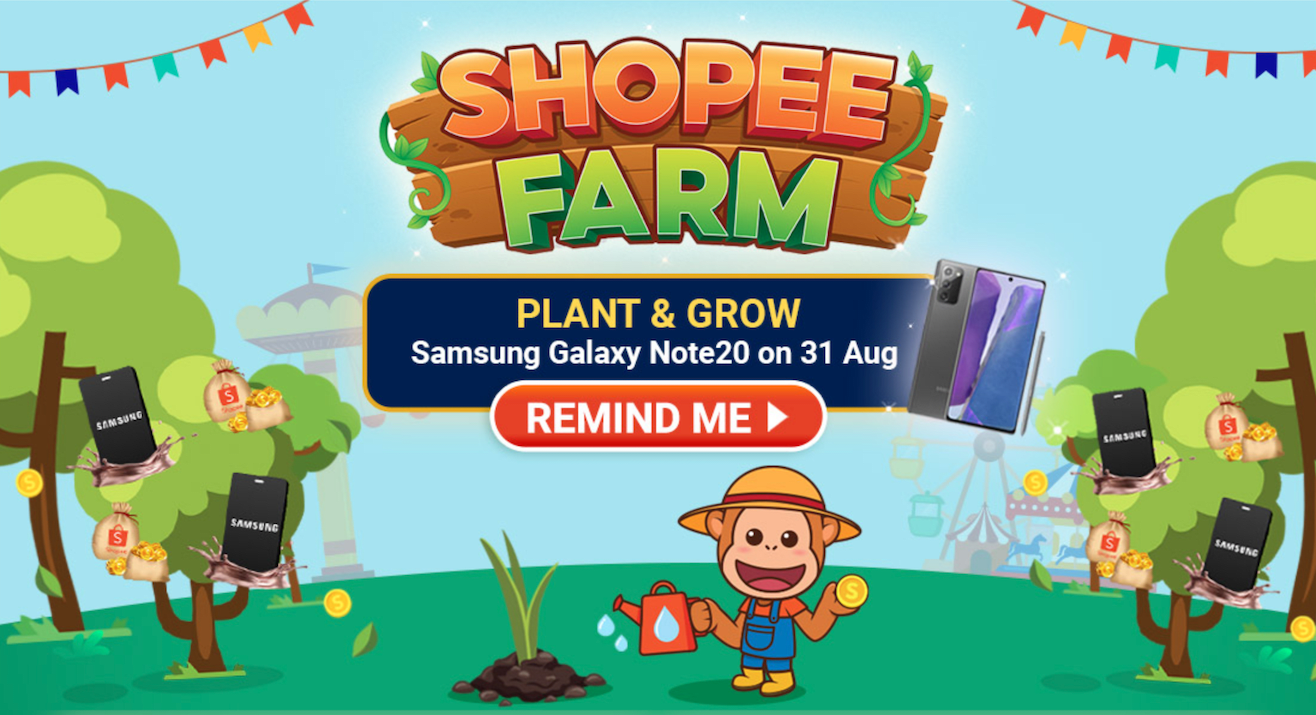 .... by playing Shopee Farm. That's right, all you have to do is game to "plant and grow" your chance at winning the new smartphone. For an extra boost, do log in at 12pm daily to shake for extra water. Better yet, log in every Friday to catch the heavy rain in-game for more water.
Opening Sale Brand Spotlight

On 9.9 (9th September), enjoy discounts as high as 80% off on selected brands such as JBL by Harman, Cosrx, Munchy's, Cosmoderm, Le Creuset and more. Each brand has its own unique timing so do check out the schedule and set a reminder.
10 Sessions of Shocking Sale at RM 9

Check Shopee on your phone and laptop regularly, as the Shocking Sale comes on ten times a day. Enjoy products from top brands for as low as RM 9. Keep a tab on standby; just don't let your boss see you doing that.
Try to win up to 999,999 coins by playing games or Shopee Shake

It's easy to play and it's very entertaining! Play it on your mobile phone, and shake off as many digital coins as you can. Alternatively, there are many Shopee games offering a higher rate of coins on 21st August. Collect all your coins, turn them into vouchers/cashback and start shopping!
Extra RM9.90 off!

Need extra help in budget-ing? This is on us. Just enter our promo code IA99 to knock RM9.90 off your bill with a minimum spend of RM39 (valid on storewide).
10% Coin cashback
Alternatively, you can also earn back money after shopping for later use. Just key in our exclusive promo code IA99C to get a rebate of up to 900 coins. That's worth RM90! (Valid on official store & preferred sellers)
---
Exclusive on 9th September 2020...
9.9 Super Show (Countdown)
Tune in to the live Shopee 9.9 Show on 8th September 2020, which will be hosted by a line of local celebrities including Ernie Zakri, Dato' Aaron Aziz, Ayda Jebat, Alif Satar, Wany Hasrita and many more. Aside from performances, acts and games, viewers will have the chance to play games and win prizes which include Samsung 55" TVs, iPhone 11s and gold bars.
Midnight Madness
There will be a shopping spree to enjoy once it turns midnight (12AM-2AM) on 9th September 2020. Shipping fees are not only lowered down to RM9, but you can also now secure your 9.9 Only Deals that you have added to your cart before. These deals include:
Samsung Front Load Washing Machine - RM1,355 (from RM2,599)
Honda Wave Alpha - RM3,900 (from RM5,000)
Samsung Galaxy S20+ - RM2,899 (from RM3,999)
Giordano Men's Napolean Embroidery Polo - RM25 (from RM119)
Free Shipping Hours
Enhance your budget purchases further when you claim RM9 Free Shipping vouchers to be used platform-wide. Claim them earlier and use at: 12AM, 9AM, 12PM and 9PM.
Last-Minute Rush
Now, if you couldn't make it at those time slots for Free Shipping Hours, there are still last-minute deals to enjoy as well as RM9 Free Shipping from 10PM to 12AM, right before 9th September ends.