Looking for a concealer, especially for oily skin is important as you'd want to look for those that don't add to the extra shine that's already on your skin. 
One of the best concealers for oily skin is the one that offers buildable and long-wearing coverage as it provides all-day coverage that doesn't rub off due to shine or oil. Another important criterion to look for is a concealer that's also oil-free as it helps prevent the concealer from clogging your pores and thus, keeping acne at bay. 
That said, we've listed some of the best concealers in Malaysia that would be ideal if you have oily skin. 
10 Best Concealers for Oily Skin in Malaysia 2023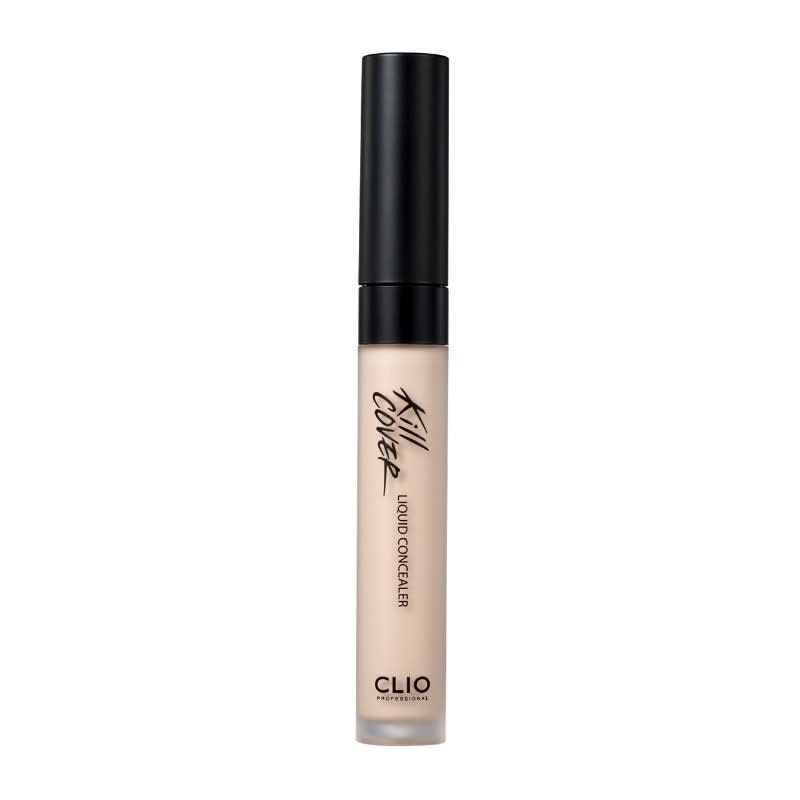 Check CLIO Kill Cover Liquid Concealer price below:
add_circle
Resists fading
Why is this our top pick?  
CLIO Kill Cover Liquid Concealer's ultrafine particles offer full coverage that completely blends seamlessly over your face, concealing even the smallest corners. This concealer is undoubtedly your go-to concealer as it gently glides across your skin to provide both light and strong coverage. 
Overview   
CLIO's Film Network System offers a thin layer that gives a matte finish which ensures its long-lasting wear without oxidizing throughout the day. Wear this concealer to contour your face for a natural look or just highlight and accentuate your features for an appealing make-up look! 
Details   
Ultra-high coverage 

Covers skin imperfections instantly and completely
Who is this for?  
Comprising 4 shades, CLIO Kill Cover Liquid concealer blends with different skin tones. It creates buildable medium to high coverage with a matte finish that will keep your make-up lasting throughout the day.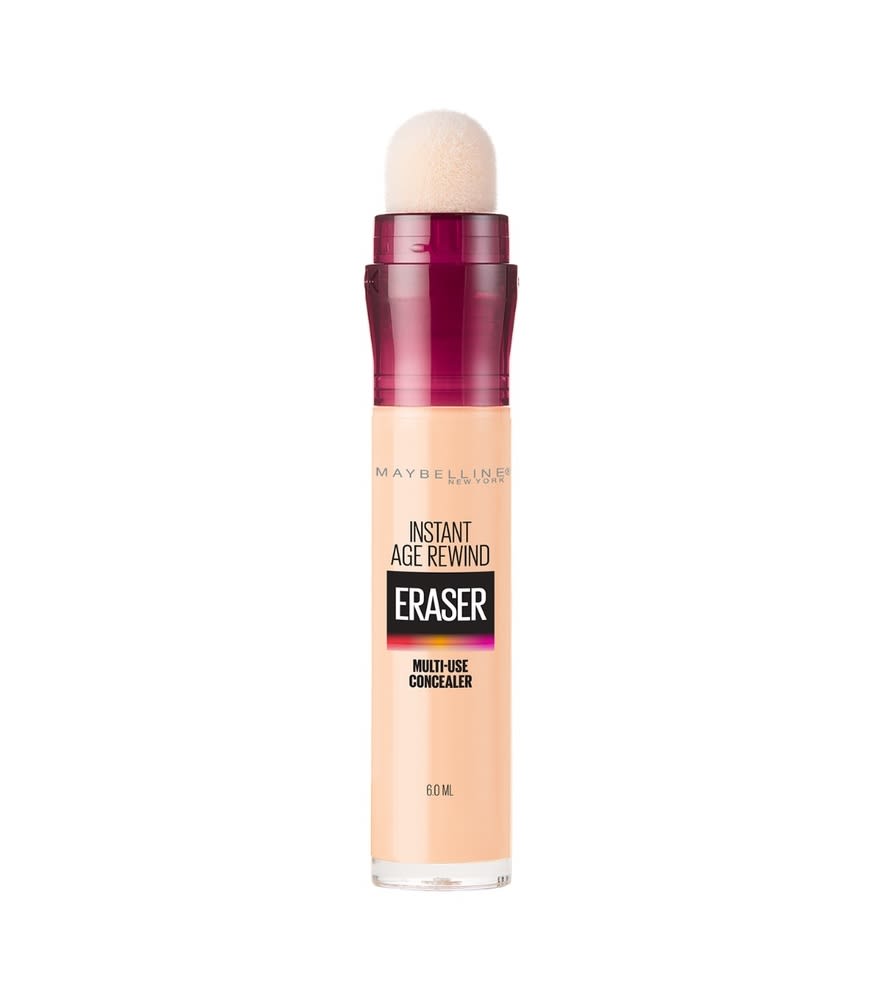 Check Maybelline Instant Age Rewind Concealer price below:
add_circle
Suitable for dark circles
add_circle
Comes with a sponge applicator
add_circle
Hydrating for skin
add_circle
Anti-aging benefits
Overview  
You don't need to look very far to find the best concealers. You can get the best ones right in your drugstores. Maybelline Instant Age Rewind Concealer comes in a variety of shades that would match every skin tone. Its built-in cushion tip applicator offers a smooth and comfortable application on your skin. 
Besides, this concealer instantly erases dark circles, covers puffy eyes, and hides fine lines. Its super-concentrated treatment concealer features coloured pigments that perfect the undereye area, covering any imperfections flawlessly! 
Details 
Erase under eyes

Shape cheekbones

Highlight eyebrows 
Who is this for?   
Deemed to be one of the best-selling concealers on Shopee with more than 15k sales and counting, Maybelline Instant Age Rewind Concealer comes with a lush sponge applicator that helps to instantly cover your dark circles and fine lines. Its Goji Berry ingredients help to hydrate your skin while decreasing skin aging signs over time.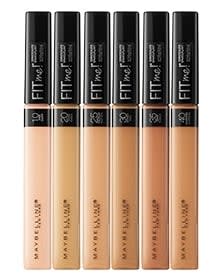 Check Maybelline Fit Me Concealer price below:
add_circle
Dermatologist and ophthalmologist-tested
add_circle
Non-comedogenic
add_circle
Fragrance-free
Overview 
Dreaming of flawless coverage to conceal those pesky blemishes? Maybelline's Fit Me Concealer offers a natural coverage that matches your skin tone thanks to its wide choice of shades. This oil-free concealer covers redness, flaws, and blemishes. 
Moreover, this concealer is also breathable which gives that natural-looking coverage that doesn't clog your pores. Choose from its range of tones of Fair to Cocoa, this concealer matches every skin tone to deliver a more even complexion. 
Details  
Natural coverage concealer 

Matches all skin tones
Who is this for?  
Users couldn't be more pleased with this concealer. They rated a 10/10 for its texture and coverage and praised that it matches their skin tones well.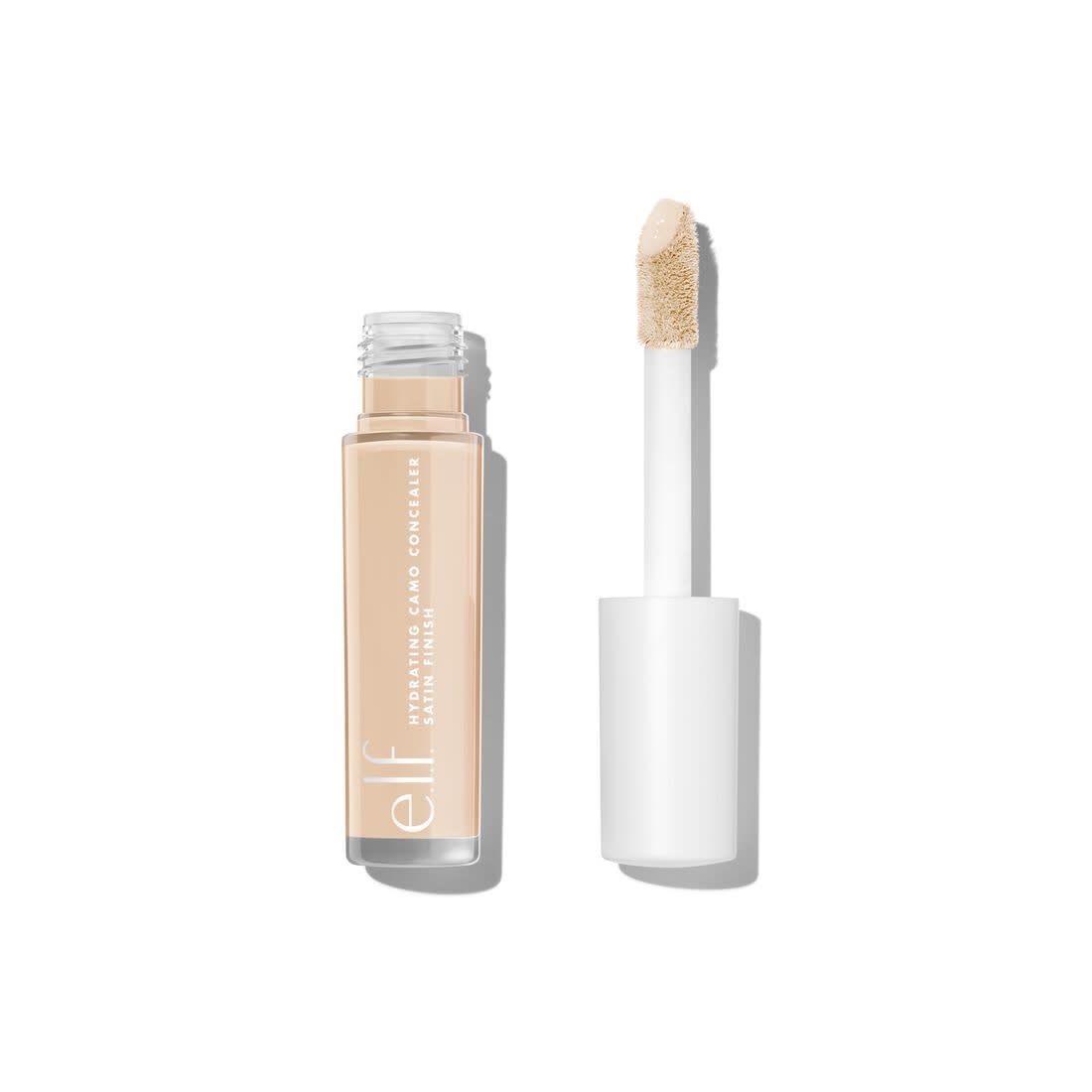 Check ELF Hydrating Camo Concealer price below:
add_circle
Free from phthalates, parabens, and sulfates
Overview  
This long-wear liquid concealer not only offers a crease-proof full coverage, but it keeps your skin hydrated as well. ELF Hydrating Camo Concealer contains 2 key ingredients, Sodium Hyaluronate and Rose Flower Water.
These ingredients offer hydration by retaining moisture whilst soothing your skin with their anti-inflammatory properties. More than that, its large doe foot-size applicator makes it easier for you to apply this concealer effortlessly on your skin. 
Details 
Offers full coverage with a satin finish 

Suitable for normal, combination, and dry skin
Who is this for?   
If you're waking up to a late-night snooze, this full-coverage liquid concealer covers both imperfections and under-eye circles. It also corrects and perfects your complexion without creasing or flaking to give you a smooth and satin finish that lasts all day.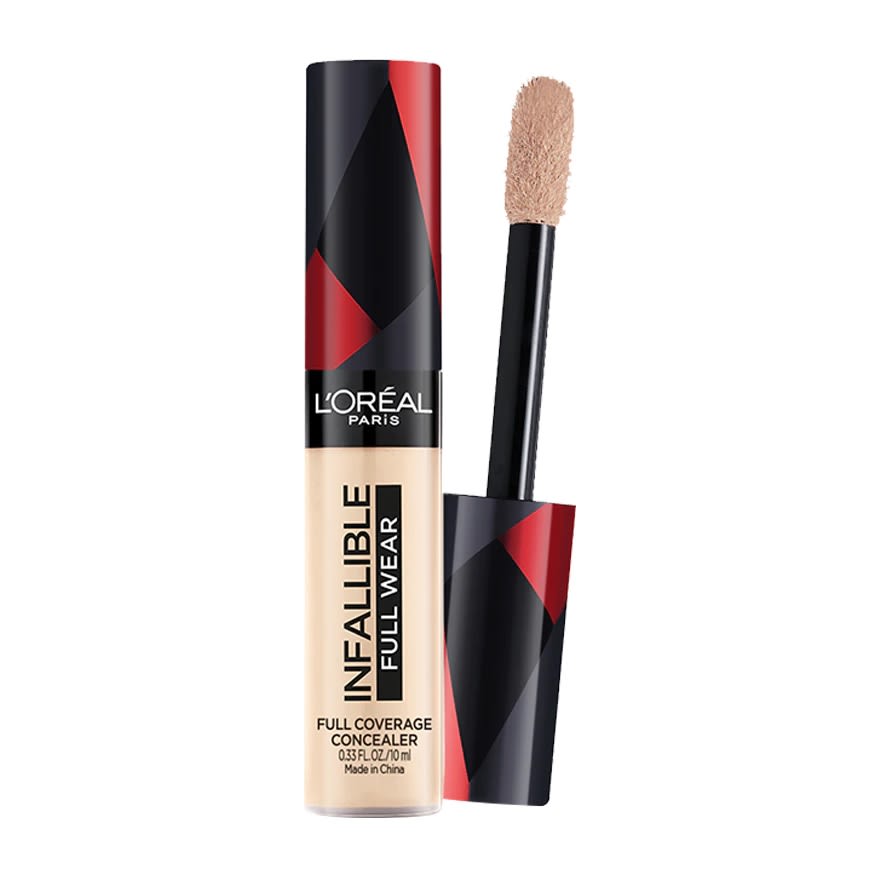 Check L'Oreal Paris Infallible Full Wear More Than Concealer price below:
add_circle
Maximum coverage
add_circle
Covers discoloration and acne scars
Overview 
Experience full coverage that comes with a flawless matte yet natural finish with L'Oreal Paris Infallible Full Wear More Than Concealer. This concealer promises you lasting results that last all day. What it's best known for is that this concealer disguises your imperfections and brightens your undereye area to showcase that flawless glow. 
Furthermore, its XL applicator makes application all the easier, especially when targeting smaller areas on your face, such as the inner corners of your eyes or nose. Better yet, it's also waterproof which makes this concealer transfer-proof!
Details  
Sweat and heat-proof 

Instantly diminishes dark circles and blemishes
Who is this for?  
This new and improved formula of L'Oreal's concealer offers 24-hour maximum coverage. From statistics gathered, 85% of users agreed that this concealer certainly lasts for 24 hours. On the other hand, 82% of users complimented that this concealer doesn't crease while the other 81% commented that this concealer provides full coverage.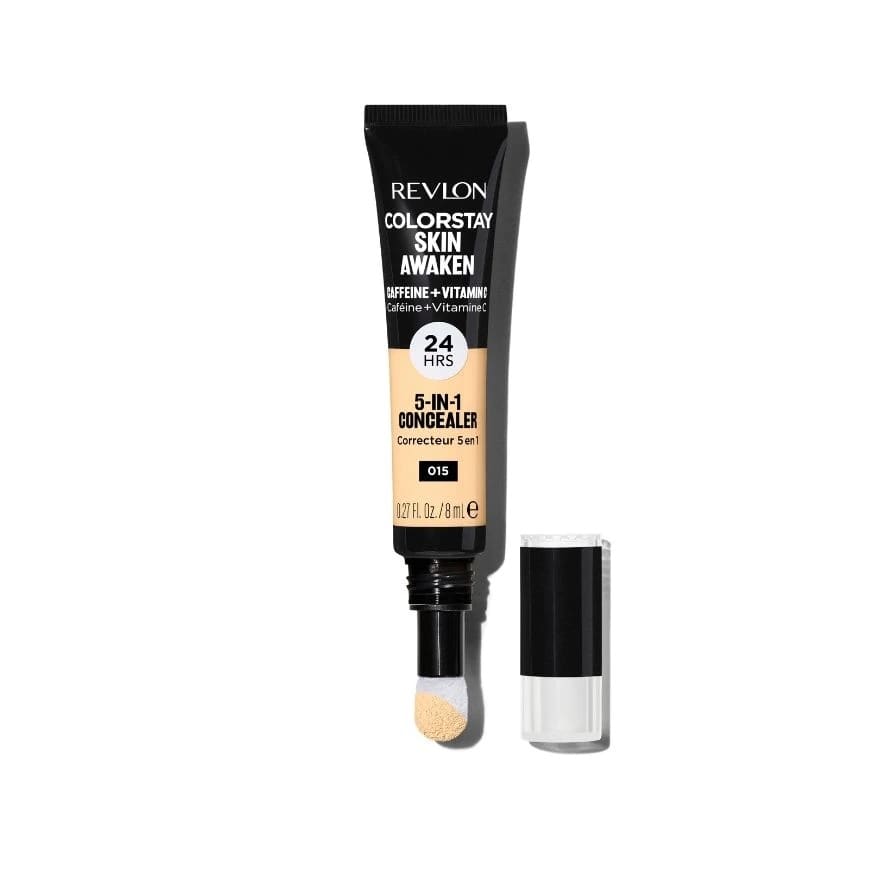 Check Revlon Colour Stay Skin Awaken 5-In-1 Concealer price below:
add_circle
Transfer-resistant
add_circle
Ultra-lightweight
add_circle
Free from parabens, phthalates, fragrance, and mineral oil
Overview 
A concealer that multitasks and lasts for 24 hours? Count us in! Revlon's Colour Stay Skin Awaken 5-In-1 Concealer is everything that its name suggests. It erases, perfects, brightens, hydrates, and refreshes your skin to give it that naturally flawless and fresh look. 
What makes it so comfortable to last on your skin for 24 hours is the fact that it's lightweight and is made of a buildable formula that contains Caffeine and vitamin C. Not only that, but this concealer also hides imperfections and dark circles, whilst brightening your skin and covering eye puffiness. 
Details  
5-in-1 multitasking concealer   

Buildable natural coverage  

Comes with a mess-free, antibacterial sponge tip
Who is this for?  
The applicator tip of this concealer makes applying it easy. Its rich and creamy formula blends easily with your complexion. Users praised that it offers full coverage consistency and it's easy at hiding away blemishes.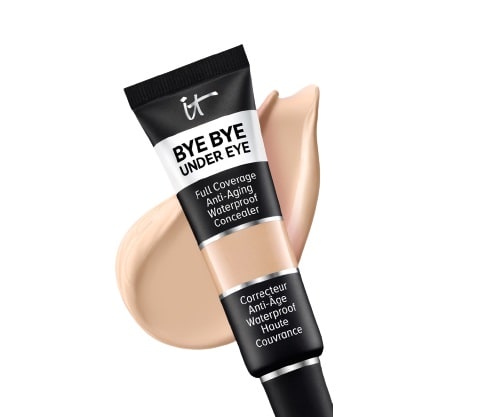 Check IT Cosmetics Bye Bye Under Eye Anti-Aging Waterproof Concealer price below:
add_circle
Waterproof and sweatproof
Overview  
IT Cosmetics Bye Bye Under Eye Anti-Aging Waterproof Concealer isn't just your ordinary concealer. It's made of Hyaluronic Acid that attracts moisture, supports skin elasticity, and plumps the look of fine lines and wrinkles. It's also made of vitamin E which nourishes your skin and hydrates. 
The peptide content reduces the appearance of wrinkles whilst its Hydrolysed Collagen supports skin elasticity to give a youthful appearance. This waterproof concealer also helps conceal dark circles, skin redness, hyperpigmentation, broken capillaries, age spots, and discolouration. 
Details 
Colour corrector

24-hour wear 
Who is this for?  
You'd be pleased to know that this award-winning waterproof concealer is developed by surgeons and dermatologists. From clinical tests gathered among its users, 93% of them praised that this concealer offers full coverage while 89% of users complimented that this concealer corrects the appearance of uneven skin.
So if you relate to uneven skin whether that be from your tone or texture, surely this concealer will shield it away but also treat it underneath!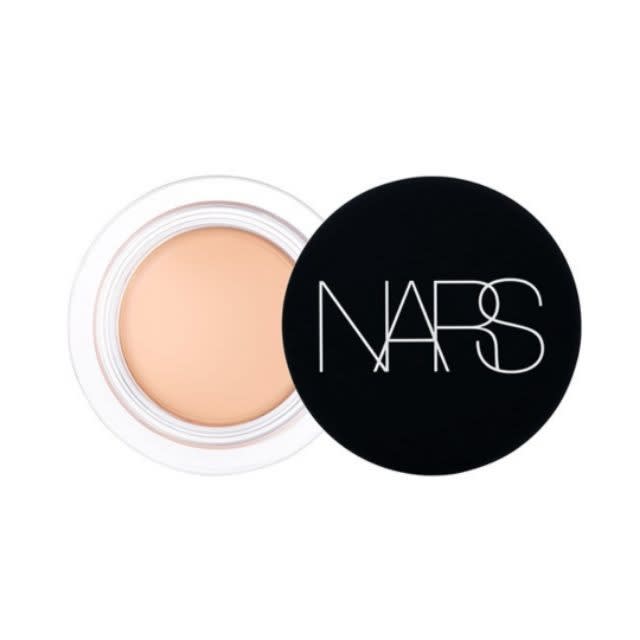 Check NARS Soft Matte Complete Concealer price below:
add_circle
For all skin tones
Overview 
Instantly concealing dark circles, redness, discoloration, hyperpigmentation, blemishes, and acne, NARS Soft Matte Complete Concealer offers a light-diffusing effect that blurs and smoothens imperfections.
Thanks to the collagen-boosting peptides, hyaluronic acid, and vitamins A, C, and E contents in this concealer, you'll notice your skin looking much softer and smoother after daily usage over time.
Details  
Made with hyaluronic acid that offers hydration

Prevents caking  

Instantly blurs and smoothens uneven texture
Who is this for?  
Your complexion will thank you for applying this concealer to your skin. NARS Soft Matte Complete Concealer effortlessly blurs your pores and imperfections using its light-diffusing spheres. It also offers a natural-looking skin effect thanks to its soft-matte finish.
So, if you're planning to achieve that no makeup, makeup look with this concealer? You're in the right place.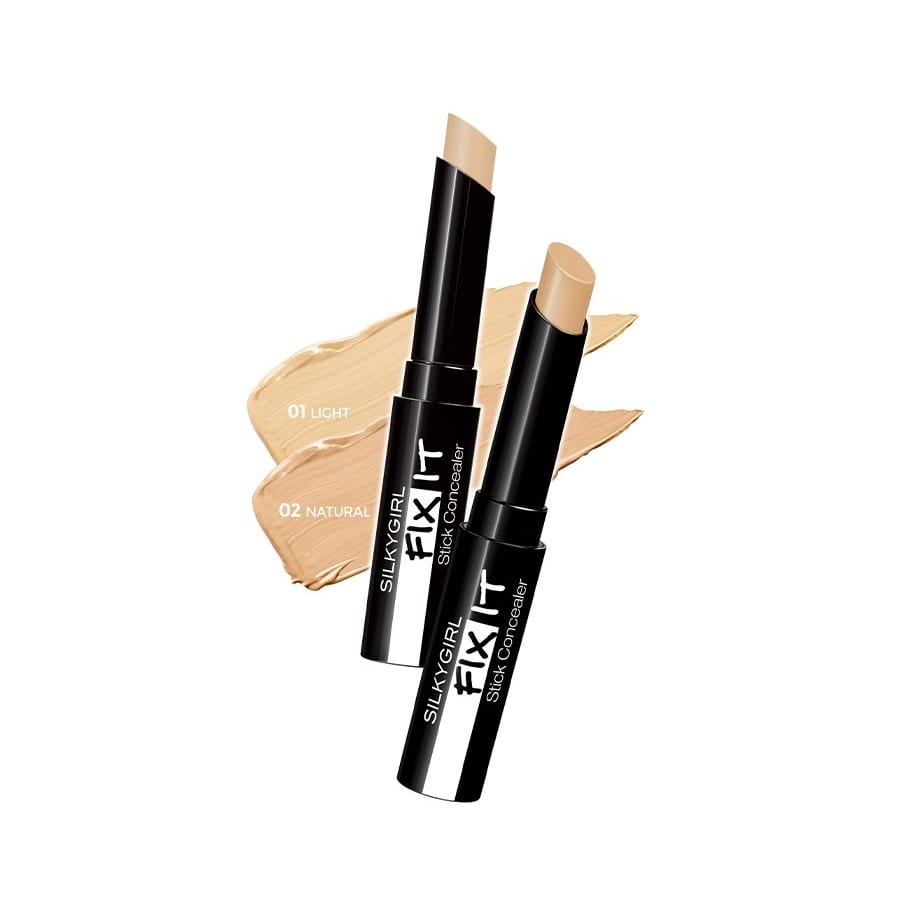 Check Silkygirl Fix It Stick Concealer price below:
add_circle
Fragrance-free
Overview  
Comprising in two shades; light and natural, this affordable concealer stick will be your makeup staple in your traveling purse from now on. Putting aside its affordable price tag, this concealer stick promises more than what it brings to the table. 
Silkygirl Fix It Stick Concealer covers blemishes, redness, dark circles, and late-night revelries. Its creamy lightweight texture also evens out your skin tone and offers you long-wearing coverage. 
Details  
Formulated for Asian skin    

Easy to blend     

Hides spots, dark circles, and signs of late nights
Who is this for?  
Users complemented that this Silky Girl's concealer comes with a good texture. It has a smooth and easy application. It also offers a long-wearing coverage that effectively covers pimples, dark spots, dark circles, and other imperfections.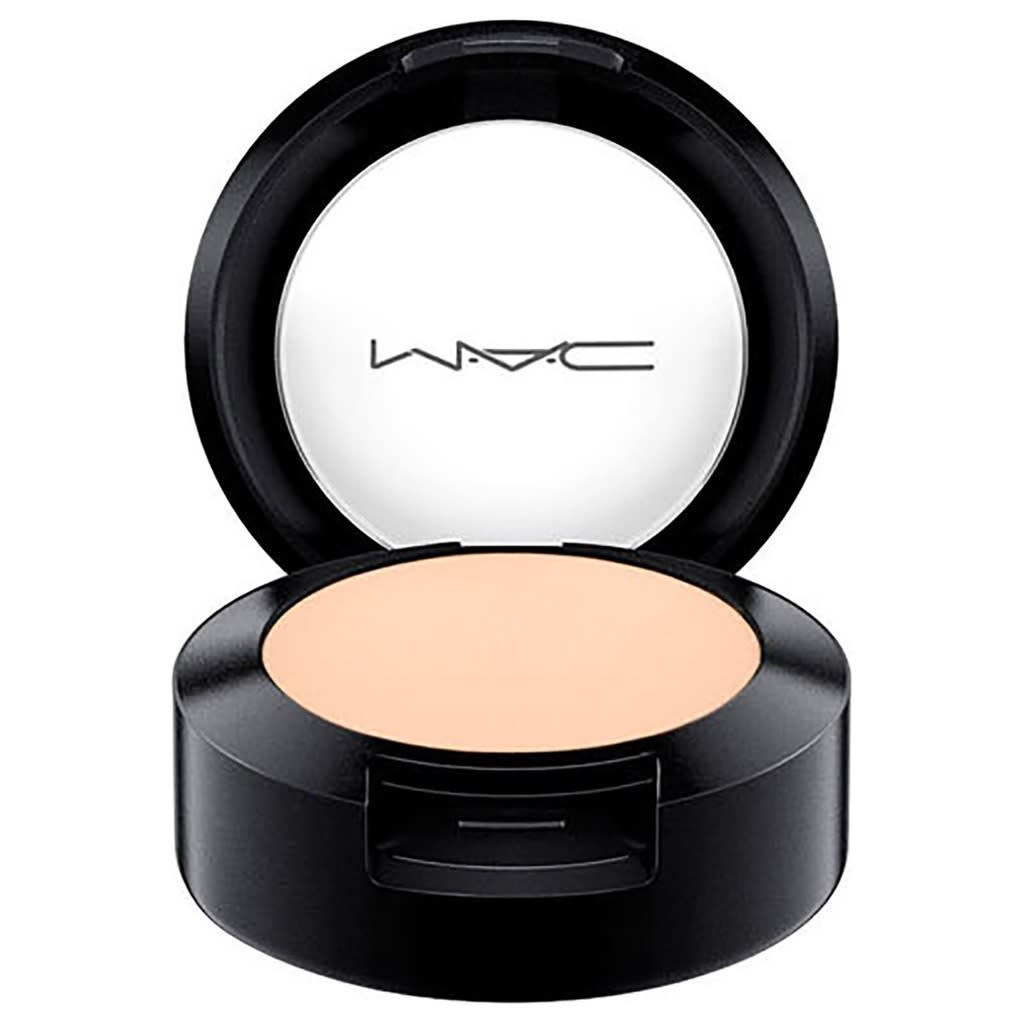 Check MAC Studio Finish Spf35 Concealer price below:
add_circle
Water-resistant
add_circle
Fragrance-free
add_circle
Non-comedogenic and non-acnegenic
add_circle
Various shades
Overview  
Introducing the highly-pigmented concealer that's packed with SPF, MAC Studio Finish's concealer covers your blemishes as well as protects your skin from UV rays. With just one application, this concealer disguises dark circles and dark spots. Adding to that, its antioxidant-rich formula makes it suitable for all skin types. 
Details  
Lasts for up to 24 hours 

Absorbs excess oil 

Offers skin with derivates of vitamins A and E
Who is this for?  
This emollient-based concealer is both creamy and lightweight. It offers a smooth, long-wearing, and invisible correction for skin blemishes, imperfections, and discolouration. As it comes with a concentrated formulation, just a small amount of it can cover and correct skin imperfections.
FAQ:
- How Can I Choose My Concealer?
To choose a concealer that matches your skin tone, choose a shade that either match your foundation or a shade lighter if you want a brightening effect for your under eyes.
However, if the imperfections you want to conceal are acnes, breakouts and redness along your cheeks, forehead, and chin, then you might want to opt for a concealer that matches your skin tone exactly so it blends with your foundation seamlessly.
- Can I Use Concealer Without Foundation?
Certainly! Sometimes if you're just suffering from late nights or have a pesky zit that just popped out of nowhere, using a concealer for this may be just all that you need if you don't intend to go on a full-on makeup regimen. 
Just a concealer alone helps you achieve a natural look as it helps cover most of the skin's imperfections. Thus, you can easily forgo a foundation.
Related articles