Getting your nails done is therapeutic and a great stress reliever. But if you're a DIY kind of person, you might prefer doing your nails on your own. That way, you can experience all the different styles, art and colours at your own pace without having to spend a fortune.
What is the difference between nail polish and nail lacquer?
Nail polish is created to give you that artistic look and feel, so your fingers will look attractive. Nail lacquer is designed to protect your nails instead. However, nail lacquers do come in various colours and texture as well. So if you have sensitive skin and nails, do opt for nail lacquers instead. Otherwise, nail polishes are just fine, plus they generally have a wider variety. Nevertheless, do check out our colour selections below! We've even listed an affordable starter kit you can get your fingers on.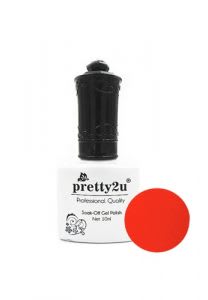 Check Pretty2u Soak Off Gel Polish price below:
Pretty2u's Soak Off Gel Polish range offers a variety of colours to nail art lovers. But for nail art, we'd highly recommend using a black gel nail polish as it is dark and will show up on bright colours easily. This option is made of the highest quality and has gone through strict testing methods. With the perfect consistency and colour intensity, be ensured that your nail art will look its best!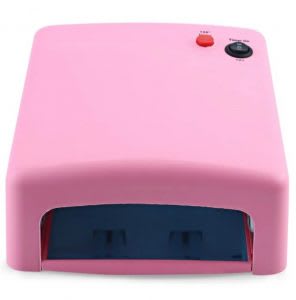 Check Gel Nail Starter Kit - LED Lamp, set of 3 Gel Polish price below:
This gel nail starter kit makes for an amazing gift for someone who is interested in nail arts. The 36W UV lamp is designed to instantly cure all UV products including top coats and builder gels. The LED lamp that comes with this kit is also suitable for both hands and feet, so you'll only have to get one set.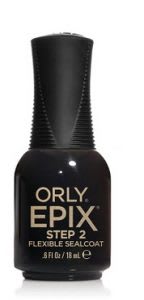 Check Orly EPIX Step 2 Flexible Sealcoat price below:
Turn any nail polish into a gel nail polish with this flexible seal coat. The 2-step hybrid gel system doesn't need any lamp curing to dry and it provides a high shine finish to any nail polish. Believe us when we tell you that sealing your nail polish with the Orly Sealcoat is the secret to make them last longer.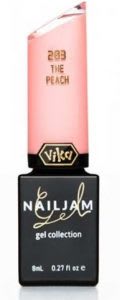 Check Vika Korean Trend Gel Jam - Peach price below:
Imported from Korea, the Vika Korean Gel Nail Polish offers both colour and glitter gel nail polish. It is easy to apply and has a non-toxic cosmetic formula that is safe for pregnant ladies. This nail polish claims to last up to 3 weeks with 30 seconds of curing under LED light.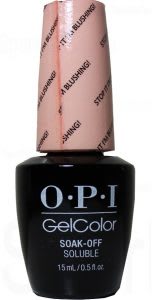 Check OPI Gel Colour Stop It I'm Blushing! price below:
Some popular nail colour options for weddings are pink, peach, white, nude and of course, french manicure. Here we introduce you to OPI's 'Stop It I'm Blushing' gel nail polish. This polish is a beautiful nude colour that has a peach undertone that will be perfect to complement the gold or diamond ring you have on your ring finger.
More: No More Chipping Your Nails with these 9 Best Strengtheners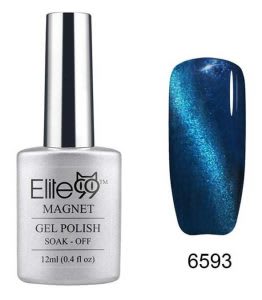 Check Elite99 Changing Color Long-Lasting Nail Polish price below:
Elite99's gel nail polish is one that goes on like polish and wears like gel. It is suitable for both UV and LED lamps. This convenience allows you to use either one to achieve the same perfect shiny finish. As long as it is cured properly, this nail polish can last up to 2 to 3 weeks.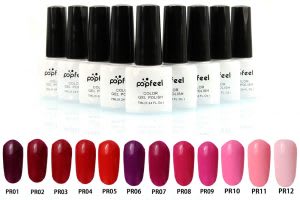 Check Popfeel 12 Colors Red Wine Series price below:
Bright colours are perfect for stamping! Use either nude or white as your base colour and stamp your nails with red, wine or maroon for a festive season look. Pink shades are also great for a fun night out with family and friends.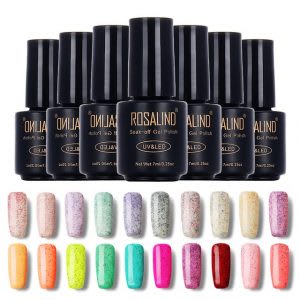 Check ROSALIND Candy Gel Nail Polish price below:
Rosalind's Candy Gel Nail Polish has a smooth, shiny finish and a polish that goes on with specks of glitter in it. Perfect for parties and festive seasons, the shine from this polish last for up to 30 days. It is also perfect for people who aren't fans of the strong smell typical of nail polish as Rosalind's has nearly no smell.
Check Charm Chica Gel Nail Polish price below:
Pink and nude colours are perfect when it comes to a French manicure. This selection from Charm Chica makes for great options as your base colour before drawing the white line at the tip. But if your nail bed is already a pink shade, you can get away with just a white line at the tip!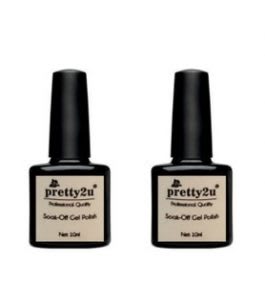 Check Pretty2u Soak Off Gel Polish Base & Top Coat Set price below:
Base coats are important to ensure that your gel nail polish is chip-free and streak-free. It's also much easier to apply another layer of colour after applying a base coat. As for the top coat, it's applied to give a glossy or shiny finish to the nails and to make sure the gel nail polish lasts longer. Achieve all of this with Pretty2u's base and top coat set. Now your manicure will stay looking fresh for a long time!
More: 7 Efficient Nail Polish Removers That Get The Job Done Real Quick
Disclaimer: The pricing shown is just a good indication of how much these products are worth. The prices could change based on the e-commerce promotions that are going on. If some of the products are not available, do email us at [email protected] Thank you!