Overtime, the grass in your lawn might overgrow, making your beautiful garden messy and unappealing! But we know that cutting overgrown grass with a pair of garden scissors is not only time consuming, but incredibly tiring as well. This calls for a machine that will not only save you a lot of time, but effort as well. 
Do consider getting a lawn mower. With it, you can simply push it from behind, and you'll be able to get rid of overgrown grass with ease. 
Here we have gathered the different types of lawn mowers that are suitable for yards of different sizes and features. 
Top 8 Lawn Mowers in Malaysia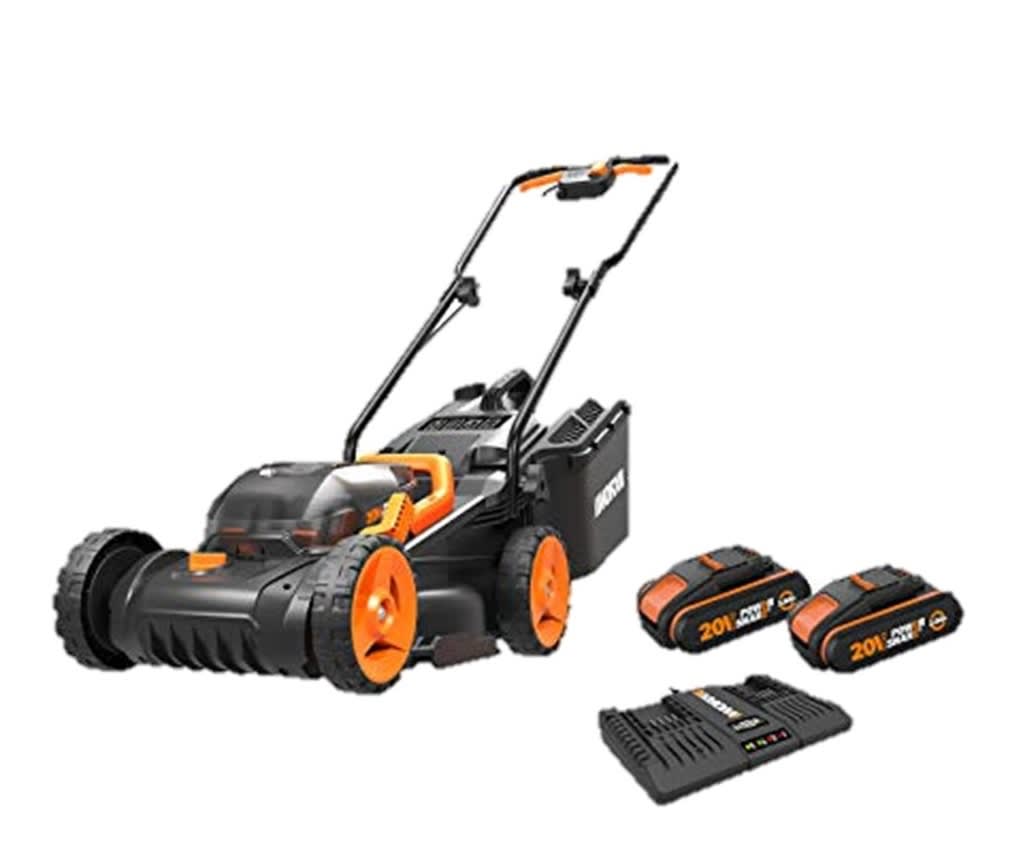 Check Worx WG779E.2 Cordless Lawn Mower price below:
add_circle
Carry handler design for easy transport
Why it's our top pick?
Considered as one of the best lawn mowers in the world by one of the best German brands; the Worx WG779E.2 Cordless Lawn Mower is a cordless, modern lawn mower. It is made with the most advanced German technology to ensure quality and durability for heavy-duty work.
Overview
With a removable 40V battery that does not require a cord to operate, this machine can mow up to 250 metres of grass in a single charge. Since it is cordless, you won't be limited by the tangling cord so you can manoeuvre the lawn mower in tight spaces with ease. 
Details
Battery capacity: 40V Max Li-ion 

Cutting width: 33 cm 

Cutting height: 2 - 6 cm 

Grass Bag Capacity: 30 L 
Who is this for?
Aside from a cordless technology and a long usage time, the lawn mower blades are pretty powerful and work seamlessly with the large grass catcher bag for getting work done neatly. Therefore, the lawn mower is great and suitable for larger sized gardens. It also has an easy-to-store design that does not take up much space when not in use.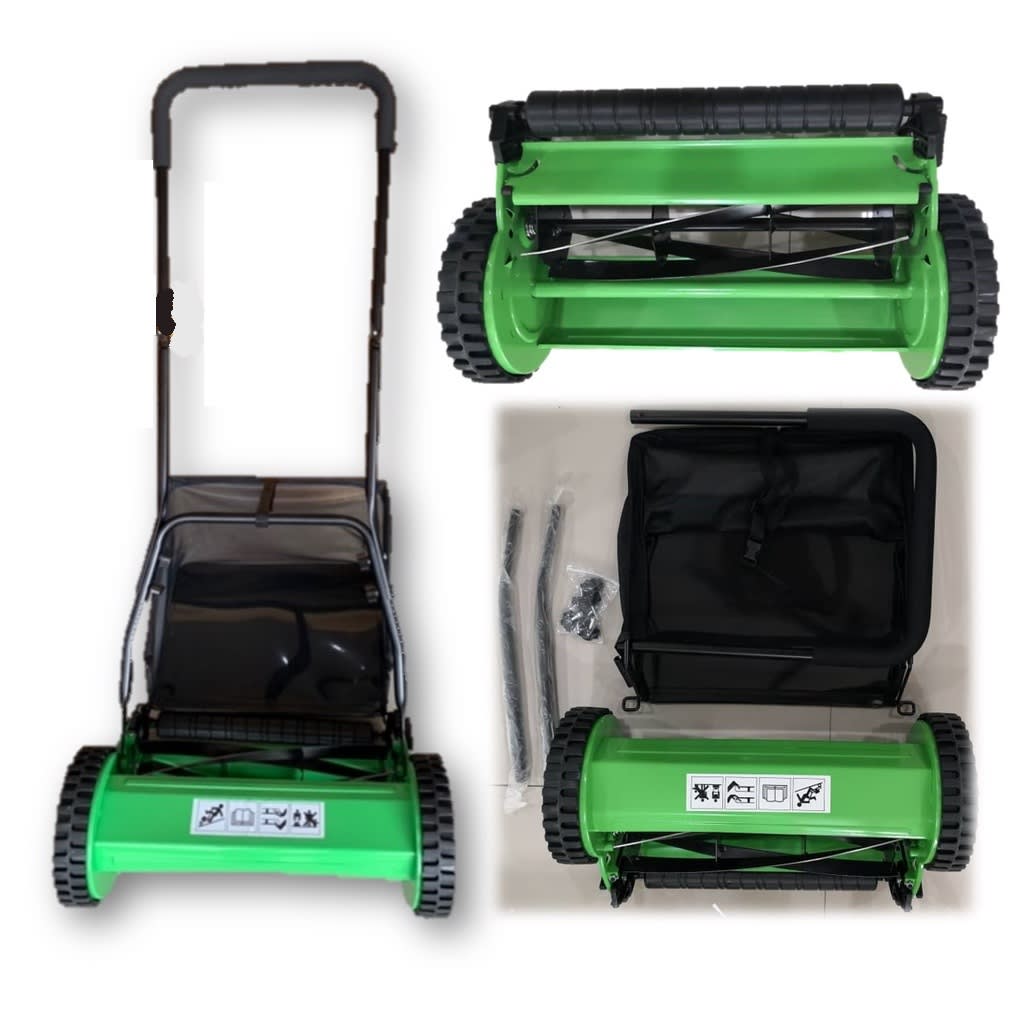 Check Mytools Manual Hand Push Lawn Mower price below:
add_circle
No gas or oil needed
add_circle
Hassle free maintenance
Overview 
This lawn mower by Mytools is a powerful hand push lawn mower that comes with a 4L sized bagger that stores cutted grass. 
With an all steel construction, the lawn mower features a soft sponge handle grip that is comfortable to hold, has heavy duty wheels and a strong, durable u-shaped tube. Priced quite affordably, you get a lawn mower with a quite powerful performance that can cut grass seamlessly with equal level.
Details
Wheel size: 20.5 cm 

Cutting width: 30 cm 

Cutting height: 1.7 - 3 cm 

Power source: Electric 

Grass catcher capacity: 4 L
Who is this for?
If you're just looking to get an affordable lawn mower to trim your small backyard lawn once in a while, this cheap yet powerful lawn mower will definitely get the job done.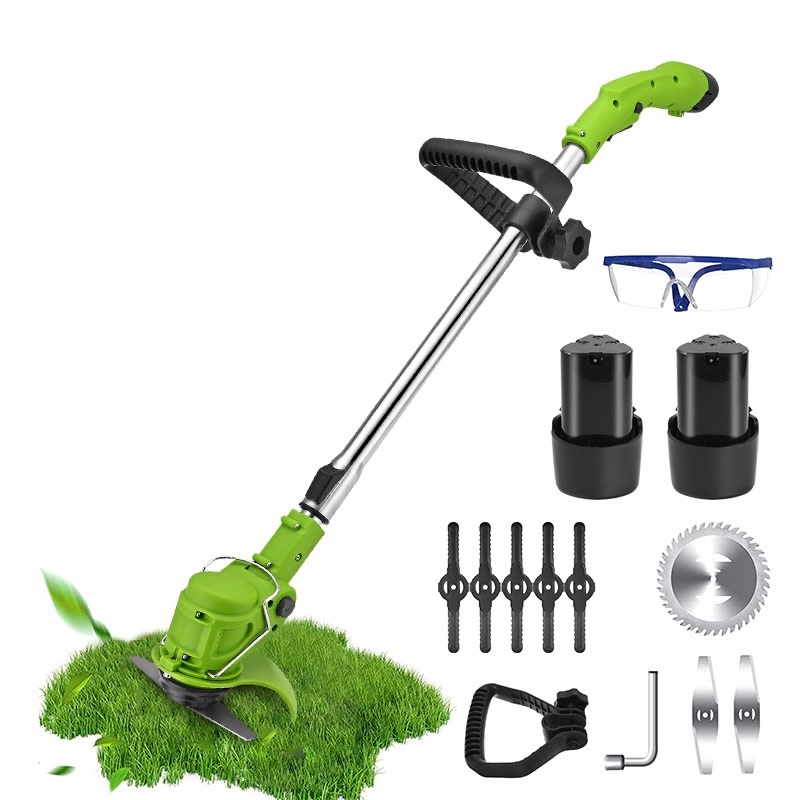 Check Rechargeable Cordless Grass Trimmer price below:
add_circle
Can switch between various different blades for different mowing
Overview 
This cordless lawn mower is suitable for maintenance as garden trimming, outdoor trimming, lawn trimming and even park greening! With this machine, you can switch between the plastic blade, metal blade and saw disc for different trimming and mowing purposes! 
Unlike most lawn mowers, you don't have to worry about wires being tangled up since it is cordless. Simply charge the battery overnight and it will provide you with up to 150 minutes of usage time. 
Details
Size: 120 cm 

Power source: Electric 

Battery capacity: 4500 mAh 

Usage time: 150 minutes 
Who is this for?
If you dislike wires constantly getting in your way or being tangled up while mowing your lawn, this cordless lawn mower would be the best choice for you. As mentioned, the machine is best for trimming rather than carrying our heavy work.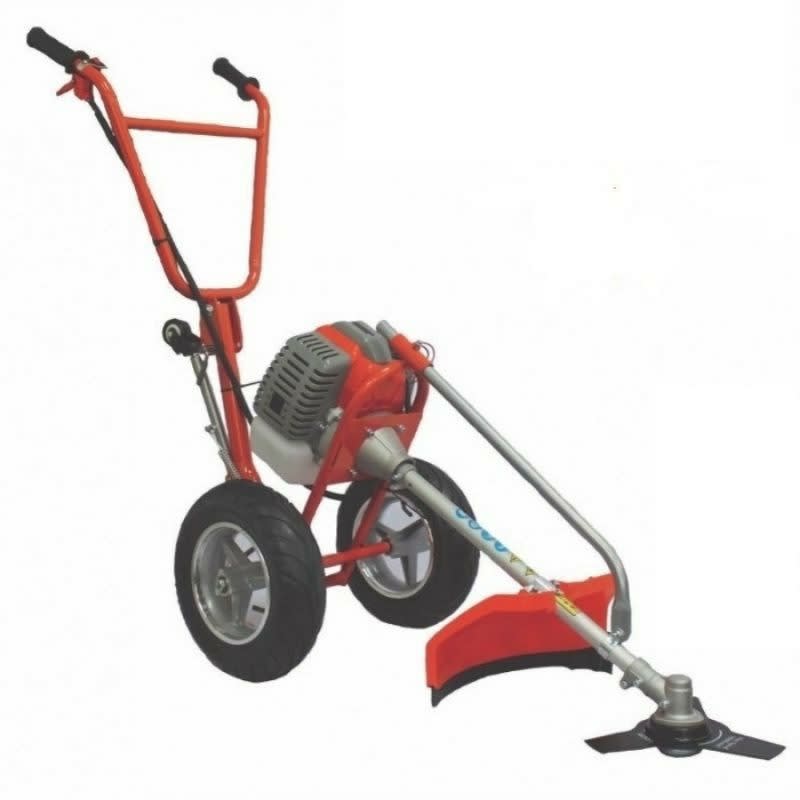 Check OGAWA LT20N Hand Push Brush Cutter price below:
add_circle
Attached block grass cover
Overview 
The OGAWA LT20N Hand Push Brush Cutter is a brush and lawn mower with a spring mounting design to prevent heavy vibration. So not only is it easy to operate, but it will feel lightweight and comfortable to work with as well. 
With big bearing wheels, the machine can be pushed across lawns effortlessly. Moreover, the foldable handle, balancing bar, block grass cover and foldable back wheel make for a strong and powerful push lawn mower. 
Details
Size: 65 x 48 x 31 cm 

Power source: Fuel 

Power: 1.4KW 

Weight: 14 kg 

Fuel tank capacity: 1.2 L 
Who is this for?
Simple to use, the hand push brush and lawn cutter is best suited for people looking for a multipurpose machine to manage their garden. Not only is it powerful, but it easy to use and lightweight, so it should be comfortable to handle for most users.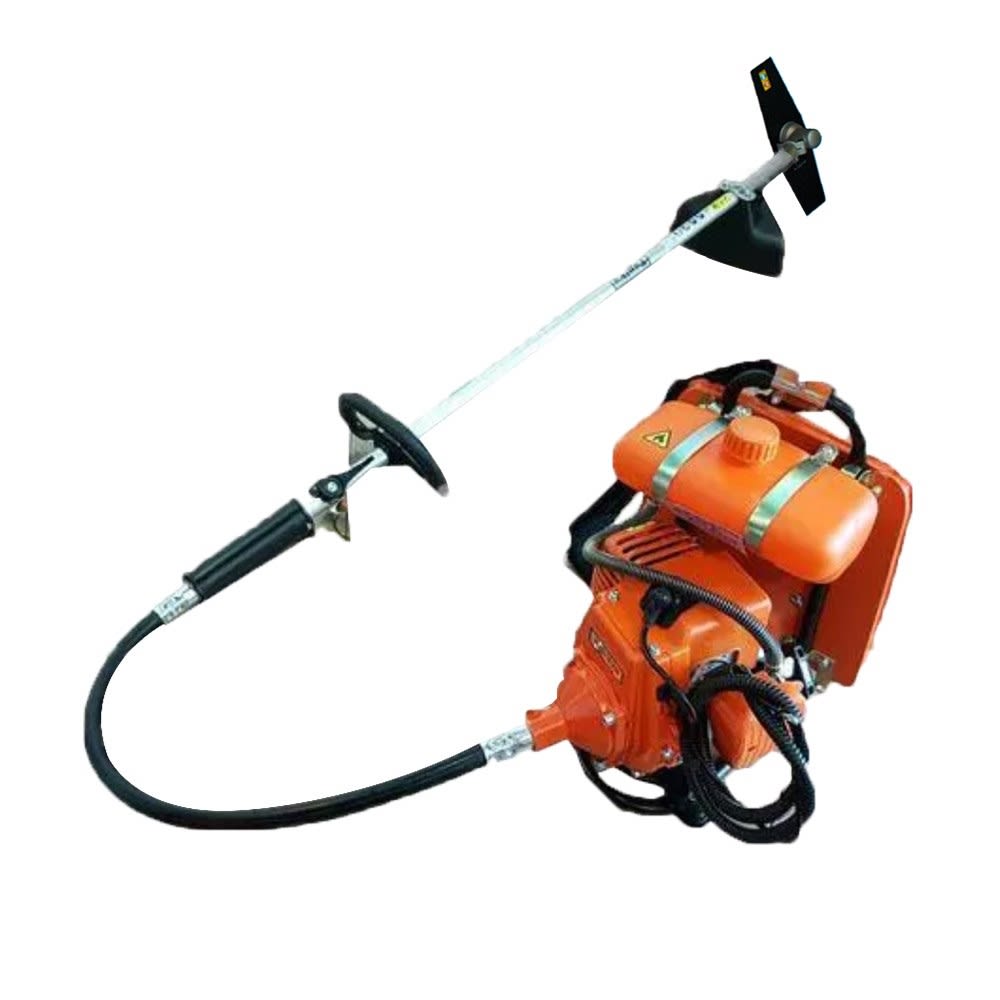 Check APACHE TurboCUT WB728T Garden Trimmer price below:
add_circle
Spring mounting installation
Overview 
This unique, heavy duty lawn mower comes with a knapsack brush cutter along with a large fuel tank that you can carry on your back to clear cut debris. 
Because it is not being attached onto the lawn mower itself, this provides you with a lawn mower that is lightweight, more mobile and flexible. And as it has powerful blades, the machine make mowing grass an easy task.
Details
Weight: 7.8 kg 

Power source: Fuel 

Fuel tank capacity: 1.2 L
Who is this for?
For those who are looking to do heavy duty lawn mowing, this one is lightweight and easy to work with, all while being durable and energy efficient enough to operate for long hours. With its large fuel tank, users can use it for quite some time.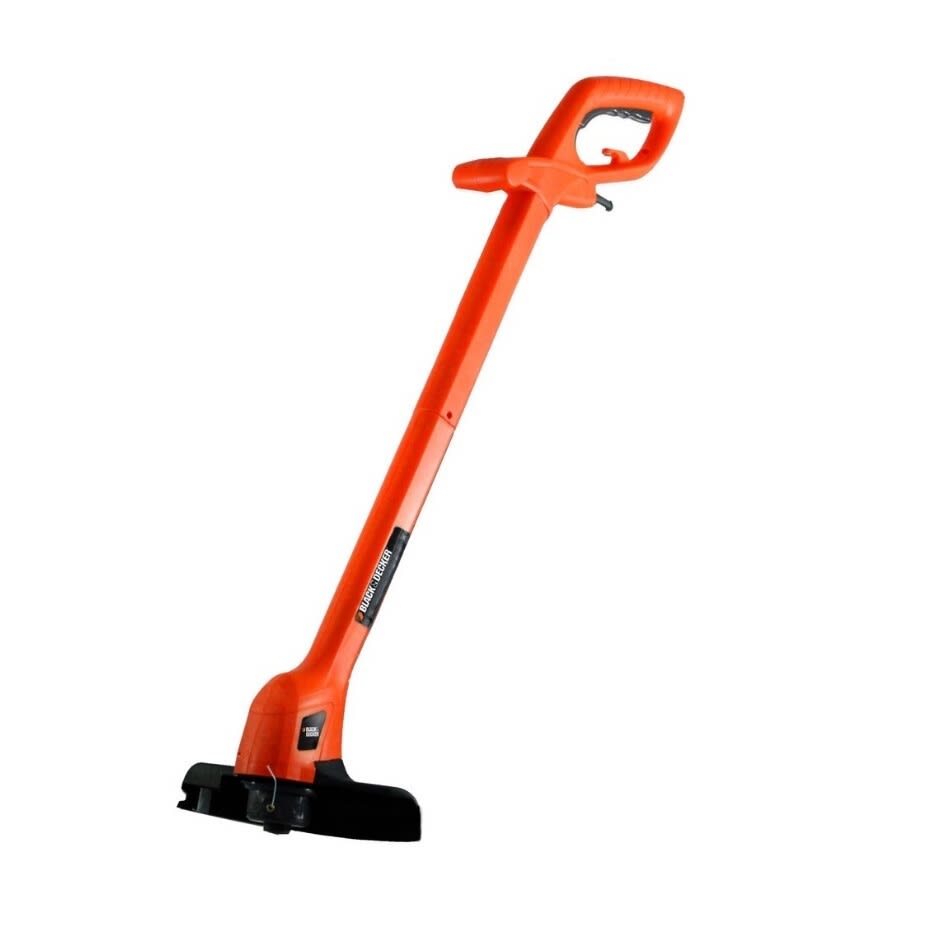 Check Black & Deckler GL260 Grass Trimmer price below:
add_circle
Unique open formed design
remove_circle
No grass bagger
Overview 
Black & Deckler lawn mower is a single-handed lawn mower with 250W motor that is suitable for smaller gardens. With a lightweight design, it is great for trimming grass that is growing against walls, flowerbeds, pathways and fences. Noy only that, but due to its unique open form design, that makes it easy to cut stubborn weeds and long grass! 
Details
Power: 250W 

Power source: Corded 

Cutting width: 23 cm 
Who is this for?
Got a small lawn that requires heavy lawn mowing work? This lawn mower's unique design would make grass trimming, bush trimming and more a cinch.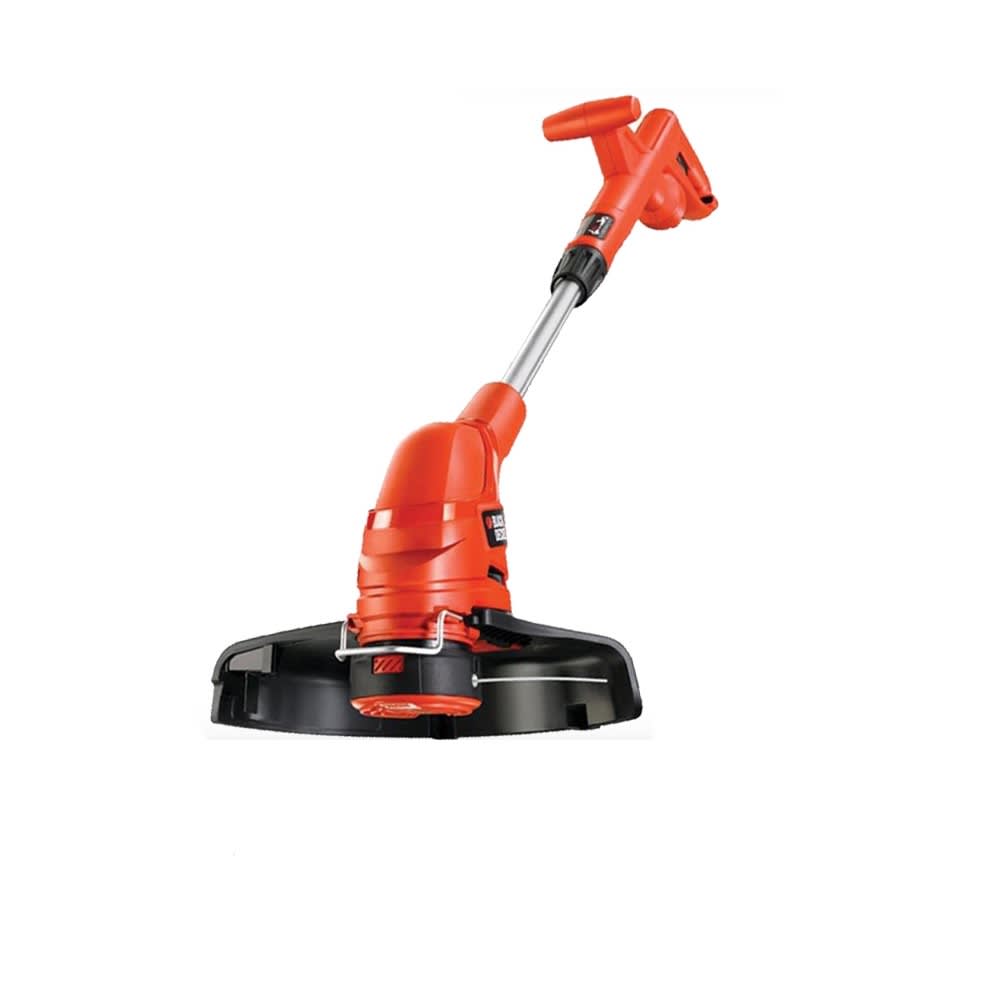 Check BLACK & DECKLER GL4525 450W Grass Trimmer price below:
Overview 
For some really stubborn grass; this lawn mower by Black & Deckler comes with an E-Drive technology with a high torque gear system that is strong enough to cut through thick grass. 
It utilises an automatic single line feed system to save you time and tons of effort. The system runs at a powerful 450W and a 25 cm cutting swath, making this lawn mower best for middle sized, overgrown gardens. 
With this lawn mower machine, you can easily switch between trimming mode and edging mode. Moreover, the lightweight and ergonomic design makes it an easy to use.
Details
Power: 450 W

Cutting width: 23 cm 

Weight: 2.4 kg 

Power source: corded 
Who is this for?
Terribly light at just 2.4 kg yet with a 450W strong power rating; the machine is great suitable for any overgrown lawn or garden that needs serious trimming. It is also suitable for medium to bigger sized garden trimming, as its light body provides the user ease of use and mobility.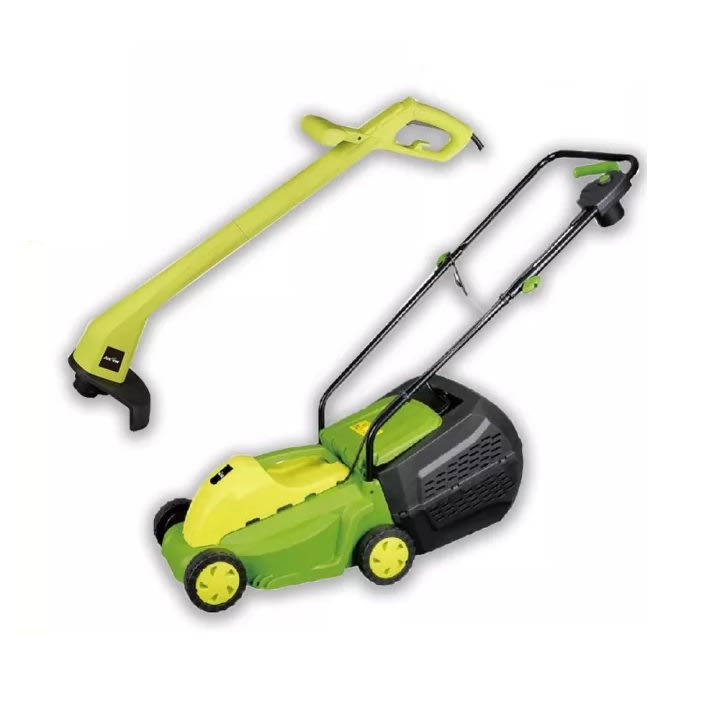 Check APACHE TurboCUT ZF6117 Electric Grass Lawn Mower price below:
add_circle
Detachable grass catcher
add_circle
Powerful 1200W motor
Overview 
Suitable for smaller lawns, this lawn mower comes with a detachable grass catcher that makes grass disposable hassle free! With its compact and lightweight body, you'll be able to manoeuvre it around your lawn with ease. 
Equipped with a durable blade made from carbon steel, it can cut 32 cm wide swath of grass with each pass. Along with a 3 position manual height control that can be adjusted between 2.5 cm to 5.5 cm, you'll be able to tailor the grass cutting height to your liking. 
Details
Weight: 12kg 

Power: 1200W 

Power source: Electric 

Cutting height: 2.5 - 5.5 cm 
Who is this for?
If you regularly mow your lawn and are troubled by cleaning the leftover cut grass, this lawn mower with a large, detachable grass catcher would suit you best.
FAQ:
- How do I choose a lawn mower?
As of now, there are various types of lawn mowers available on the market that come with different features and sizes as well as power ratings. Some lawn mowers are better for smaller lawns, while some for bigger lawns. 
So do consider some factors before purchasing a lawn mower, as some may perform better under different circumstances! 
Yard Size:
If you have a smaller yard size, consider getting a push mower that is powered by either gas or electricity. However if you have a yard of bigger size, a lawn mower with high power and faster rolling speed blade and wheels might suit you better, as they can cover more ground in less time. 
Lawn Mower types:
i) Gas Powered Lawn Mowers  
Gas powered lawn mowers might save you the hassle of fighting with the cord, no more hassling cord you need to deal with while mowing your lawn. 

They usually provide you with more mobility but they tend to be heavier in weight since it includes a fuel tank for operation.
ii) Corded Electric Lawn Mowers 
With a corded lawn mower, you don't ever have to worry about running low on fuel. It can continue to run as long as they are plugged in. 

The biggest challenge here is the length of extension cord, and other obstacles that may be in your yard. 

If your yard has a lot of trees or bushes, it might require you to do a lot of backtracking to prevent the cord from getting tangled up. Therefore, corded electric lawn mowers would best suit empty lawns. 
iii) Cordless Electric Lawn Mowers 
A cordless electric lawn mower operates on rechargeable batteries and can usually run up to 100 minutes. 

Do note that different lawn mowers run on different amounts of voltage. The higher the voltage, the longer the lawn mower can run on a single charge. 

Against a larger yard, you might need to recharge often before you'd be able to finish mowing the whole lawn. 

Therefore, cordless electric lawn mowers are best suited for smaller yards especially with a lot of obstacles.
iv) Bagger
For a neater, maintenance experience, consider a bagger for cut grass, as they can save you tons of time from cleaning the residues of the cut grass. 
Related articles