Bladeless fans are the best alternative to ceiling fans. Stemming from innovative technology, these fans give off a powerful force of airflow without the use of any physical blades. Apart from that, they have distinct quality features that set them apart from conventional fans.
Since these fans come with a hefty price tag, it's understandable that you're doing a little research before investing in one. Ahead are the best bladeless fans to check out.
---
Top 10 Bladeless Fans in Malaysia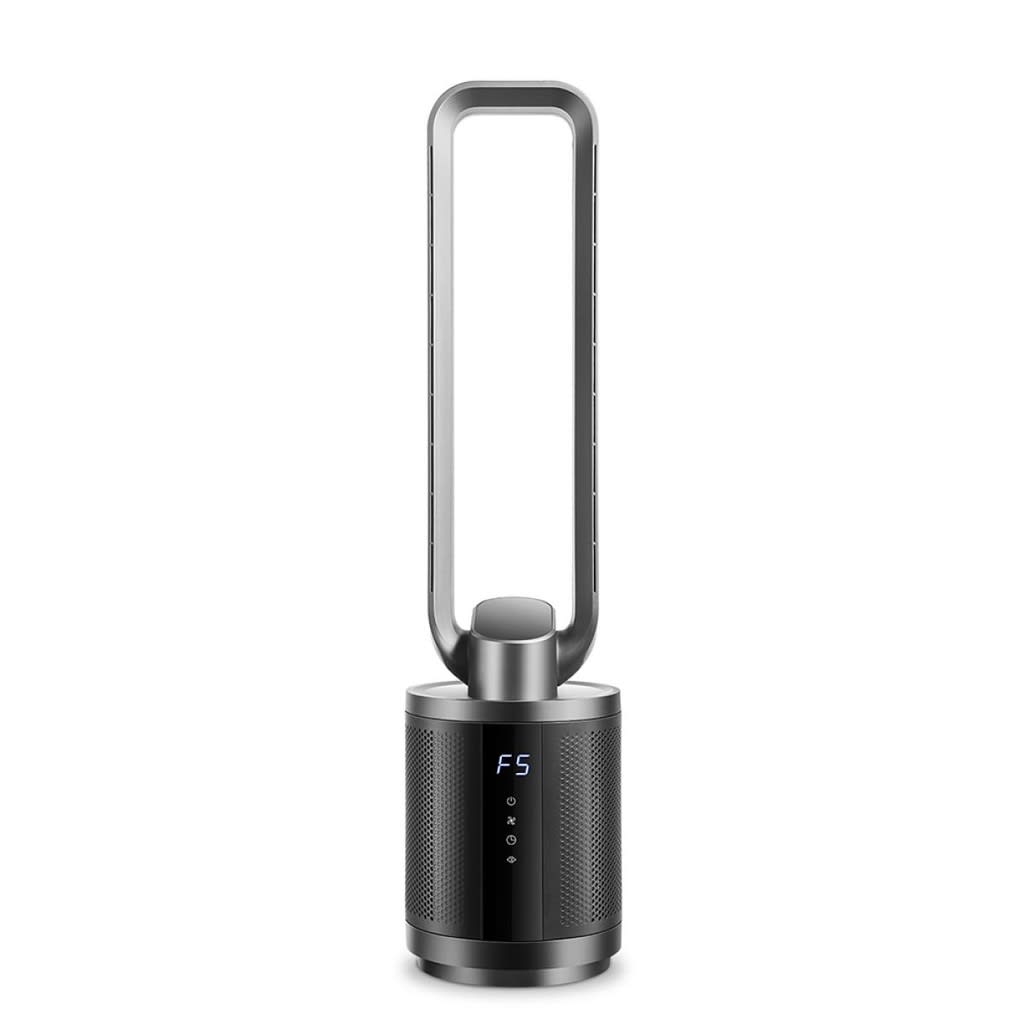 Check DAEWOO F9 Max Bladeless Fan price below:
add_circle
Low noise motor
add_circle
Detachable and washable filter
remove_circle
Noisy at its higher speed
Why It's Our Top Pick
"This sleek-looking bladeless fan does more than provide well-ventilated airflow. That's because the DAEWOO F9 Max Bladeless Fan has a built-in HEPA filter that absorbs mold, dust particles and gases.
Overview
Adopting a volute centre motor that operates at high speed with low noise, you can sleep soundly as this fan functions at just 38dB on sleep mode. Besides, you can also save electricity with this bladeless fan as it comes with a time pre-set feature to set the operation time of the fan accordingly so you don't end up leaving it on 24/7.
To achieve a wide coverage area, the fan has a ring that can be tilted either 20° upwards or downwards as well as sing 60° left and right alternatively. It also comes with a remote control that you can use to interchange between 9-speed level options. Not only that, but its powerful airflow is able to cover a range of up to 6 m, which guarantees you cool wind.
Details
Power: 30W
Weight: 3.7kg
Material: ABS, HIPS
Dimensions: 953mm x 235mm x 235mm
9 - level natural wind
Comes with a HEPA filter
Adjustable angle for wind blowout
Up to 95.2% formaldehyde removal rate
Easily filters PM2.5 as small as 0.3microparticles
Who is this for?
New to bladeless fans? Opt for the Daewoo F9 Max. Existing users have praised the quality of this fan, especially for its effective cooling, though the noise level is thought of to be on the louder side when at its highest speed.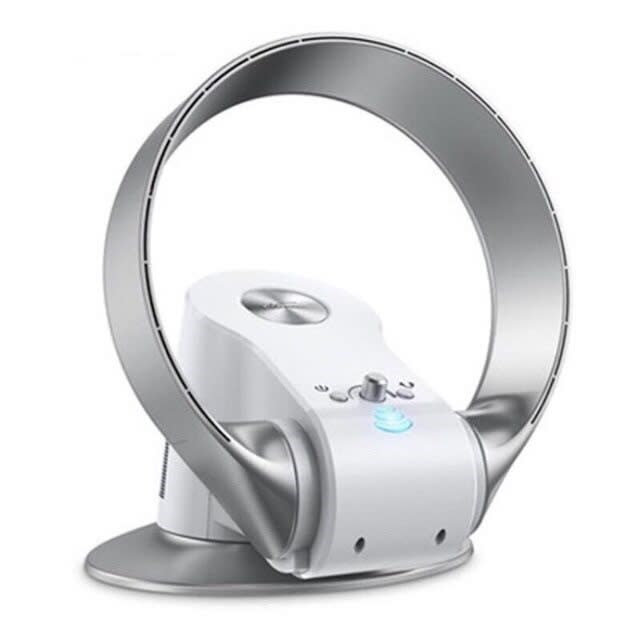 Check SK Japan Bladeless Fan price below:
add_circle
Comes with remote control
A tabletop fan is one of the best ways to increase ventilation and keep cool as you do your work.
Overview:
This tabletop bladeless fan consists of three wind speeds which can be controlled with the remote control within a 5 m range. The fan's ring can be manually adjusted either upwards or downwards to position the airflow's outlet.
Featuring the Ring Wind Speed technology, this 26 W fan guarantees uninterrupted and powerful airflow. Besides tabletops, this fan can also be mounted on the wall.
Performance: 
Though it's noisy at its highest speed, users still praised the qualities of this fan. With the right position, this fan produces strong air ventilation.
Specifications:
Power: 26W
Weight: 2kg
Material: ABS
Dimensions: 230mm x 320mm x 380mm
Key features:
3-speed settings
Oscillating function
180˚ angle adjustment
Can be mounted on the wall
Double-sided efficient air intake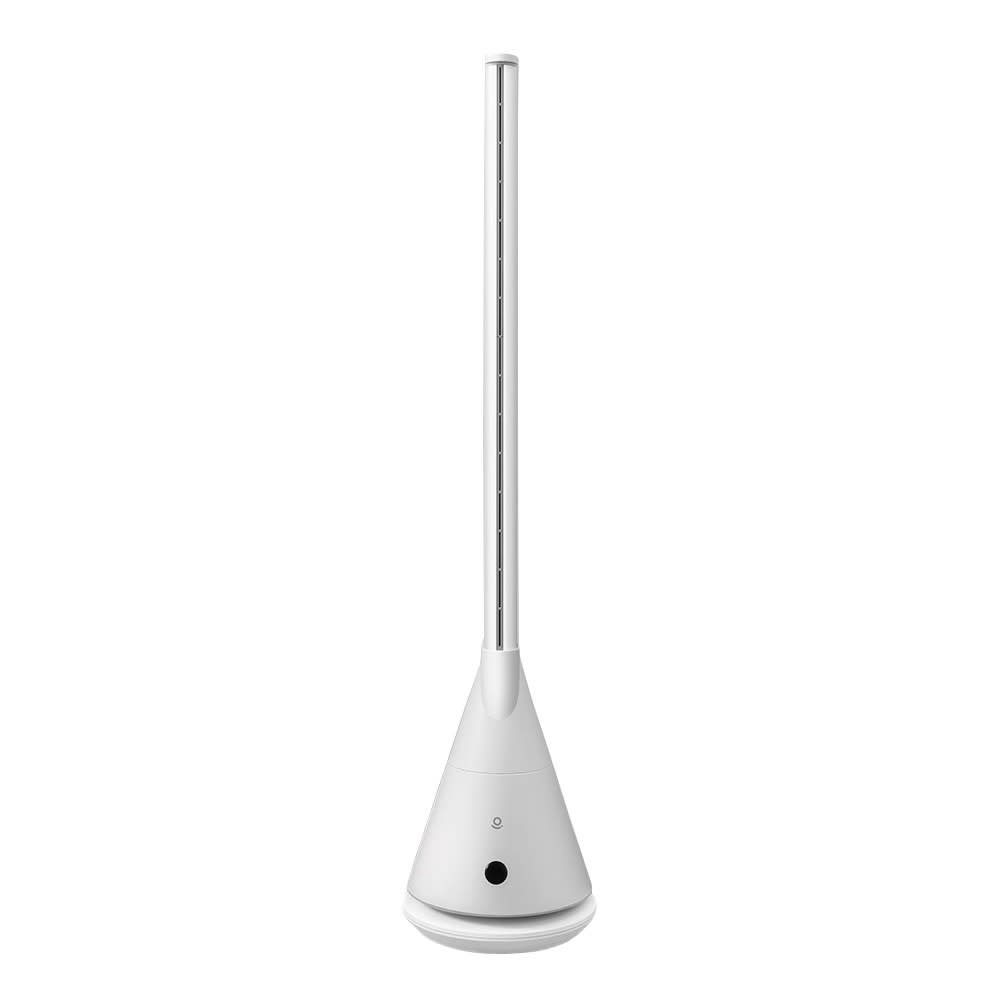 Check XIAOMI Mijia Leshow Smart Bladeless Fan price below:
add_circle
Magnetic remote control
Weighing just 2.4 kg, the XIAOMI Mijia Leshow Smart Bladeless Fan is convenient to carry around anywhere.
Overview:
This bladeless fan has a 90° wide angle of wind supply. It features two modes of wind speed; sleep wind and super strong wind. Utilizing the DC frequency motor, this fan also has a low power consumption of just 7W.
Besides, if you have the Mi Home app, you'd be pleased to know that you can adjust the speed settings right from your phone or tablet.
Cleaning is also hassle-free as the fan can be easily detached from its base. Furthermore, its body is made of ABS plastic which is scratch-proof and long-lasting. 
Performance:
Users couldn't be more pleased with this fan. Though it blows a powerful wind, it operates on low noise. Not to mention, the fan is sturdy as well.
Specifications:
Power: 30W
Weight: 2.4kg
Material: ABS
Dimensions: 230mm x 230mm x 960mm
Key features:
Energy-saving
Detachable fan
Sleep wind mode
11-level wind speed
90˚ wide-angle wind supply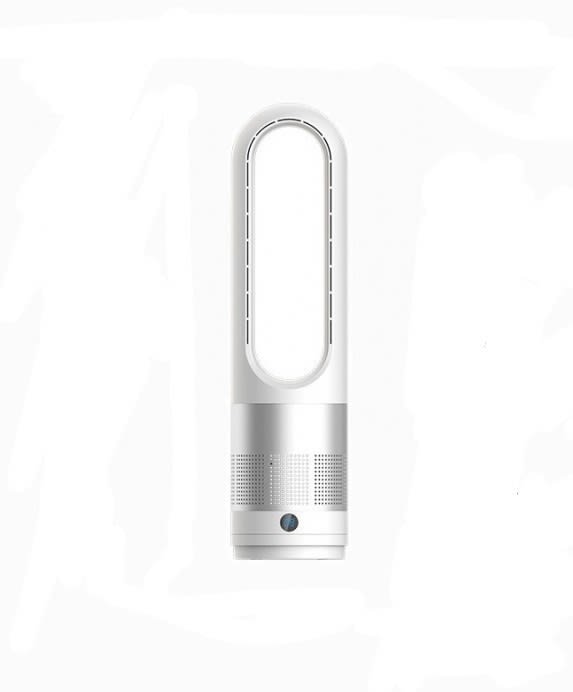 Check OSUKI Tower Stand Bladeless Fan price below:
add_circle
Doesn't take up much space -- suitable for small rooms
add_circle
Environmentally-friendly
Overview
A good quality bladeless fan can endure years of use. The best thing is, they don't always have to be expensive.
Standing at just 2 feet tall, this bladeless fan is practical as it doesn't take up much space. It has a remote control that allows you to set and choose accordingly from its 8-speed options.
Made from ABS material, the product is completely safe to use aside from exuding an aesthetic design which allows for easy cleaning. Not to mention, its brushless motor engine is designed to operate for long hours so that you can stay cool for a while.
Details
Power: 40W
Weight: 4.5kg
Material: ABS material
Dimensions: 600mm x 150mm
Has a timer
8-speed levels
Quiet; below 36dB
80˚rotational function
Comes with a remote
Who is this for?
New to bladeless fans? This one's great for small spaces. Not to mention, users are impressed with the quality of this bladeless fan though it can get a little loud at the highest speed setting.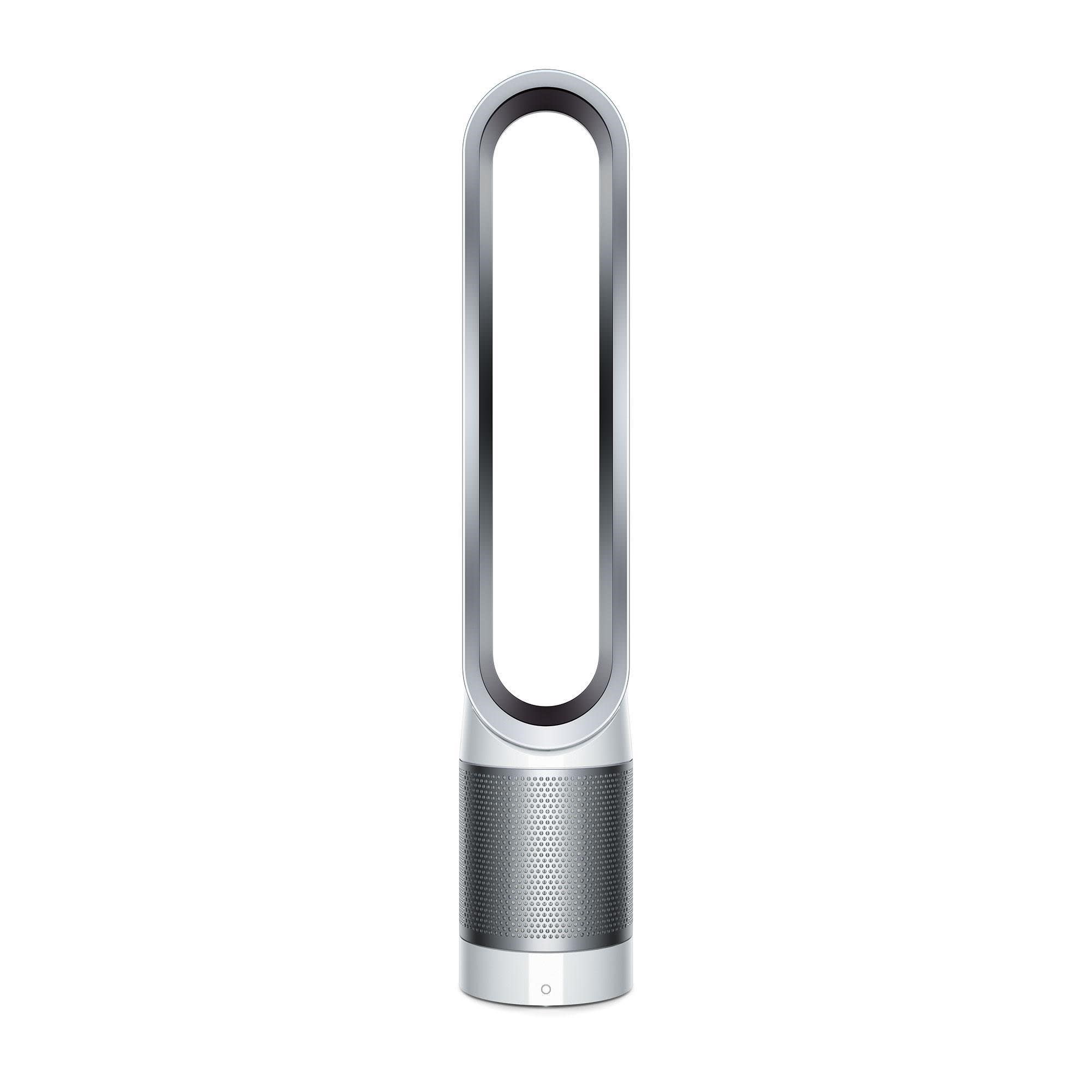 Check Dyson Pure Cool Air Purifier Tower Fan price below:
add_circle
2-year warranty
add_circle
Quick and easy filter change
Overview
Dyson's bladeless fan features a 360° Glass HEPA filter that automatically purifies the air of gases, allergens, and pollutants in your home. Slim and stylish, it features an Air Multiplier technology that gives an uninterrupted stream of purified airflow.
To achieve a seamless coverage of your space, the fan's smooth oscillation coupled with long-range projection ensures that purified air is well-circulated across the room.
Ready for bedtime? The night-time mode feature also allows purification at the quietest airflow settings.
Details
Power: 220W
Weight: 3.69kg
Noise level: 50db
Dimensions: 1018mm x 110mm x 190mm
Senses pollutants
Intelligent reporting
Night-time mode available
Comes with a remote control
Effective for those with asthma and allergies
Air multiplier™ technology provides continuous purified airflow
360° Glass HEPA filter captures 99.95% of pollutants from all angles
Who is this for?
While the Dyson Pure Cool Air Purifier Tower Fan is not an affordable one, but you can be assured of its consistency and build quality to cool as well as purify your space well. To note, however, most users think that it has decent flow of cool air but its purifying function is pretty effective too.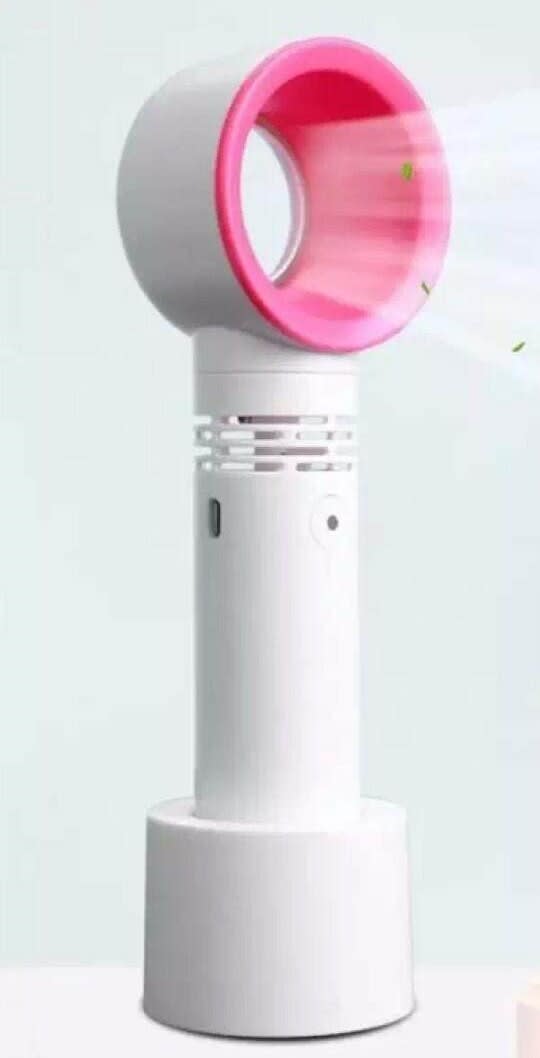 Check Handheld Bladeless Fan price below:
add_circle
Has a detachable cradle
add_circle
Comes with a USB cable charger
Overview
A portable, handheld bladeless fan couldn't be more practical to carry around on the go, and if you're seeking one, here's a small-sized bladeless fan that's USB-chargeable too. With just a switch of a button, you can adjust its fan speed to either low, medium, or high.
Capable of running for 8 hours, this handheld bladeless fan presents the capability to absorb wind from a 360° angle to give off a powerful airflow. 
Details
Weight: 0.2kg
Material: Plastic
Input voltage: 5V
Noise level: 80db
Dimensions: 680mm x 430mm x 197mm
Portable
Lightweight
Built-in battery
3-speed settings
LED indicator for battery level
Who is this for?
Hey busy bees or concert-goers, you'll enjoy the functional attributes of this bladeless fan. If you need it to stand on your desk or likewise, it's important to know that some users have commented that the fan can't be firmly placed in its cradle.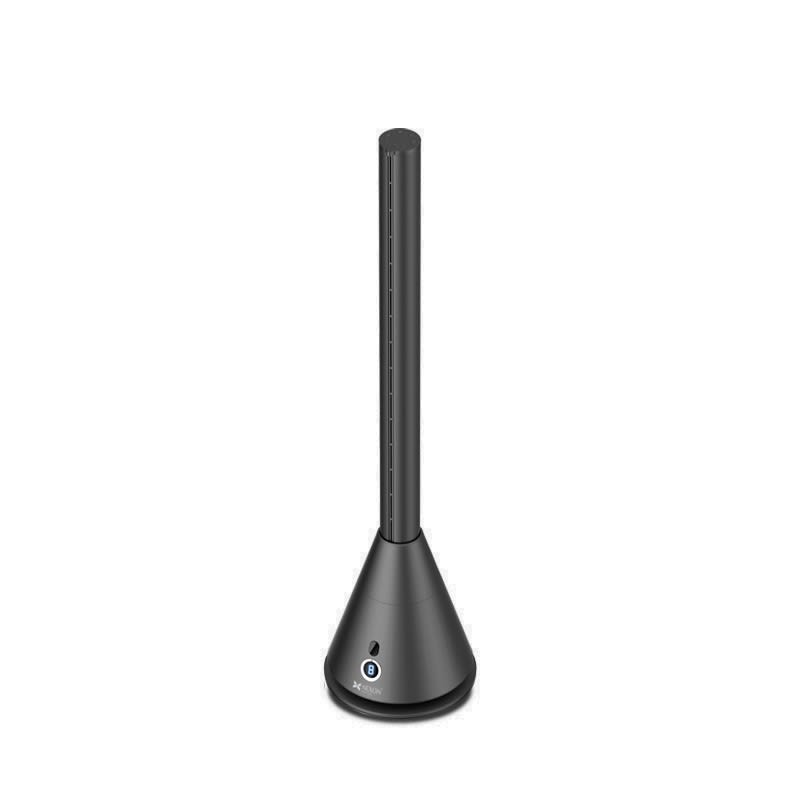 Check Nexon Tower Bladeless Fan price below:
add_circle
Detachable remote control
add_circle
Low energy consumption
remove_circle
Suitable for small spaces
Overview
Compact and stylish, this bladeless fan is powerful and can cool your entire room.
Thanks to its turbocharging technology, this bladeless fan ensures a swift and uninterrupted flow of cool air as its wide-angle coverage delivers a cool breeze throughout the room. Amazingly, you can choose to adjust from its 9-speed levels accordingly through its touch screen display. 
Along with its 1-8 hour timer feature,  you can set it to turn off when you want. Plus, coupled with the fact that its powerful DC motor doesn't consume much energy can result in a cheaper electricity bill for you!
Details
Power: 26W
Weight: 4.7kg
Fan speed: 9 speed
Dimensions: 260mm x 260mm x 101mm
Eco mode
Has a timer
Oscillates 90˚
Has speed control
Who is this for?
If you want a silent fan to have near you, this fan has been reviewed to not produce a loud noise even at its highest speed. While several users deem it a great buy due to its quality and features, some have said that its wind doesn't feel that powerful unless placed within proximity.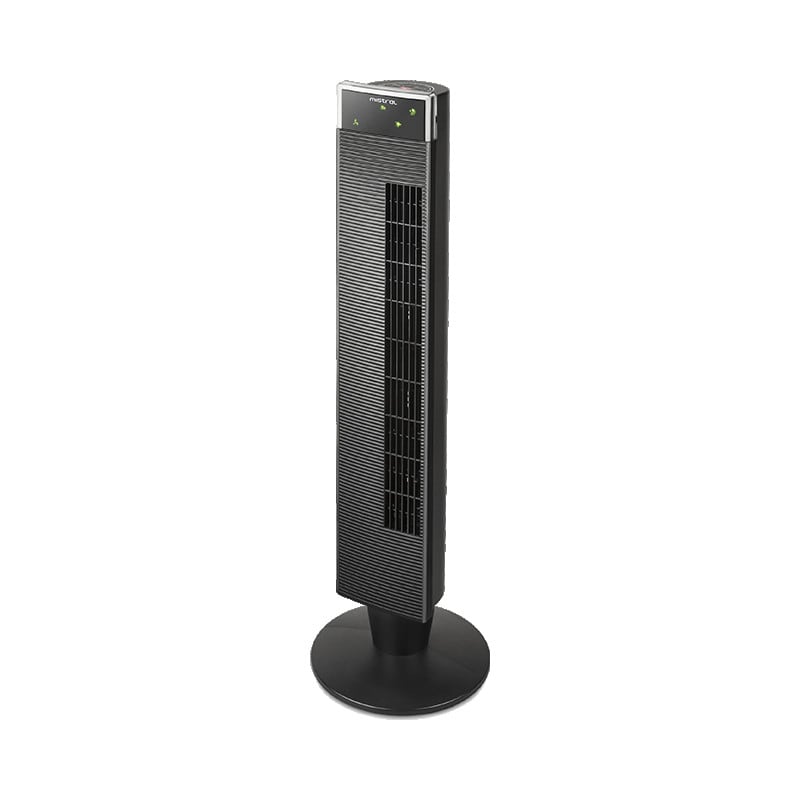 Check Mistral Tower Bladeless Fan price below:
add_circle
Removeable rear cover
add_circle
Remote control with storage compartment
Overview
An oscillating bladeless fan such as the Mistral Tower Bladeless Fan would ensure an even distribution of air throughout the room. Being able to oscillate at a 90° angle, the Mistral Tower doesn't just blow cool air but purifies it as well, thanks to its built-in Ionizer.
For ease of use, it has a 3-fan speed you can control accordingly via its LED display. Besides, its 8-hour timer feature allows you to set as and when you'd like the fan to be on or off.
Details
Power: 65W
Net weight: 3.7kg
Gross weight: 4.8kg
Dimensions: 290mm x 290mm x 1006mm
LED
8-hour timer
Thermal safety fuse
3-speed levels
3-wind modes
Built-in ionizer for air purification
Manual adjustment for horizontal louvers
Who is this for?
The fan is great for those who'd like to cool a space with multiple users in it, or spread and ventilate the air better. Some even said that at just the first speed level, this bladeless fan produces a powerful wind that cools down an entire room.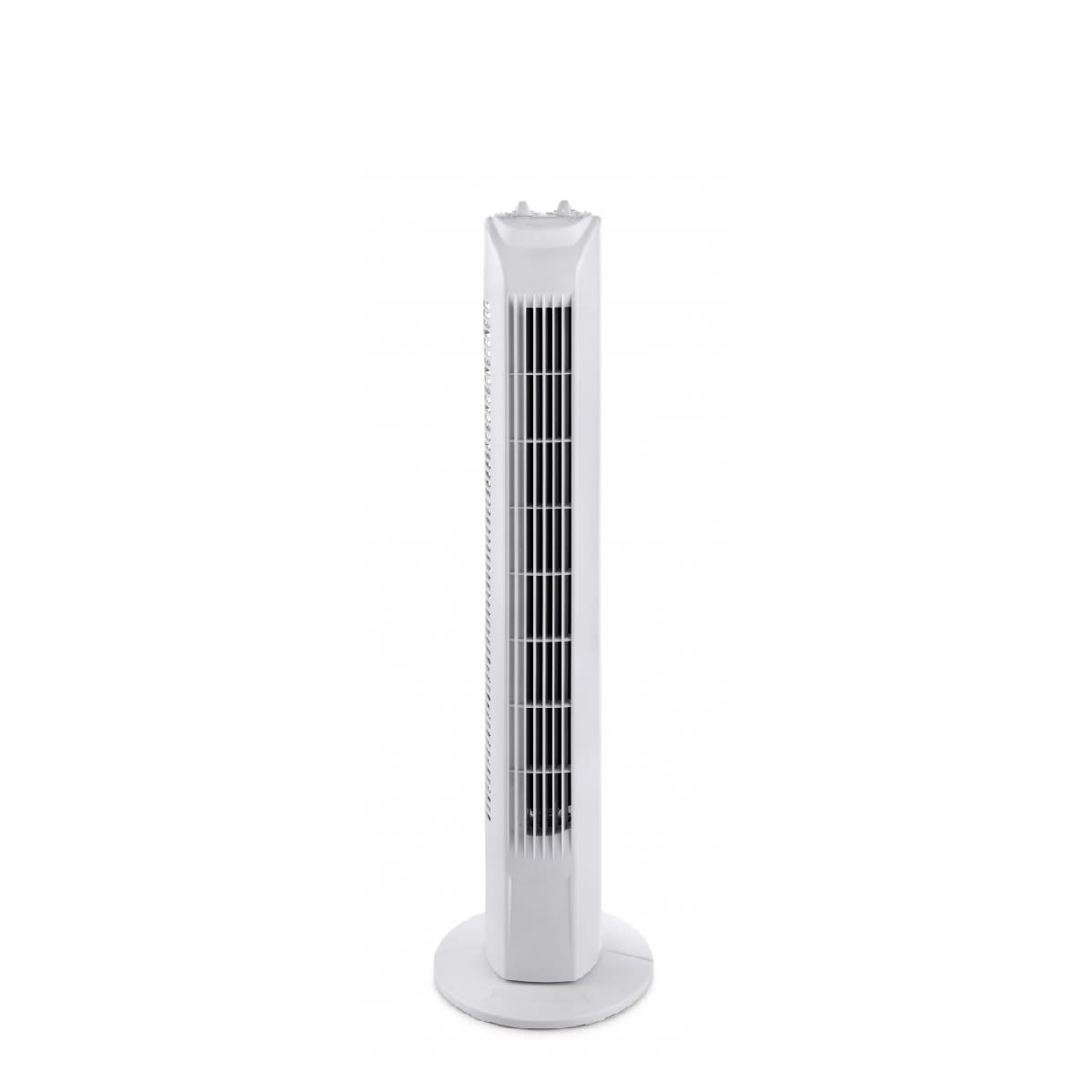 Check PENSONIC Tower Bladeless Fan price below:
remove_circle
Doesn't come with remote control
remove_circle
Only a 2 hour timer
Overview
Though affordable, this bladeless fan does not disappoint. Standing 2 feet tall, the PENSONIC bladeless fan operates on 45W of power, making it energy efficient. Choose from 3-speed levels which you can easily adjust with just a push of a button. It also has an oscillating feature which some pricier models do not offer.
Besides, this bladeless fan has a 2-hour timer for you to schedule the on and off operation accordingly.
Details
Power: 45W
Net weight: 2.55kg
Gross weight: 2.90kg
Dimensions: 185mm x 150mm x 810mm
3-speed push button
Strong wind flow
Who is this for?
For its price, this bladeless fan is able to produce strong wind that circulates well in a room. It's also easy to assemble, making it a good buy for most people.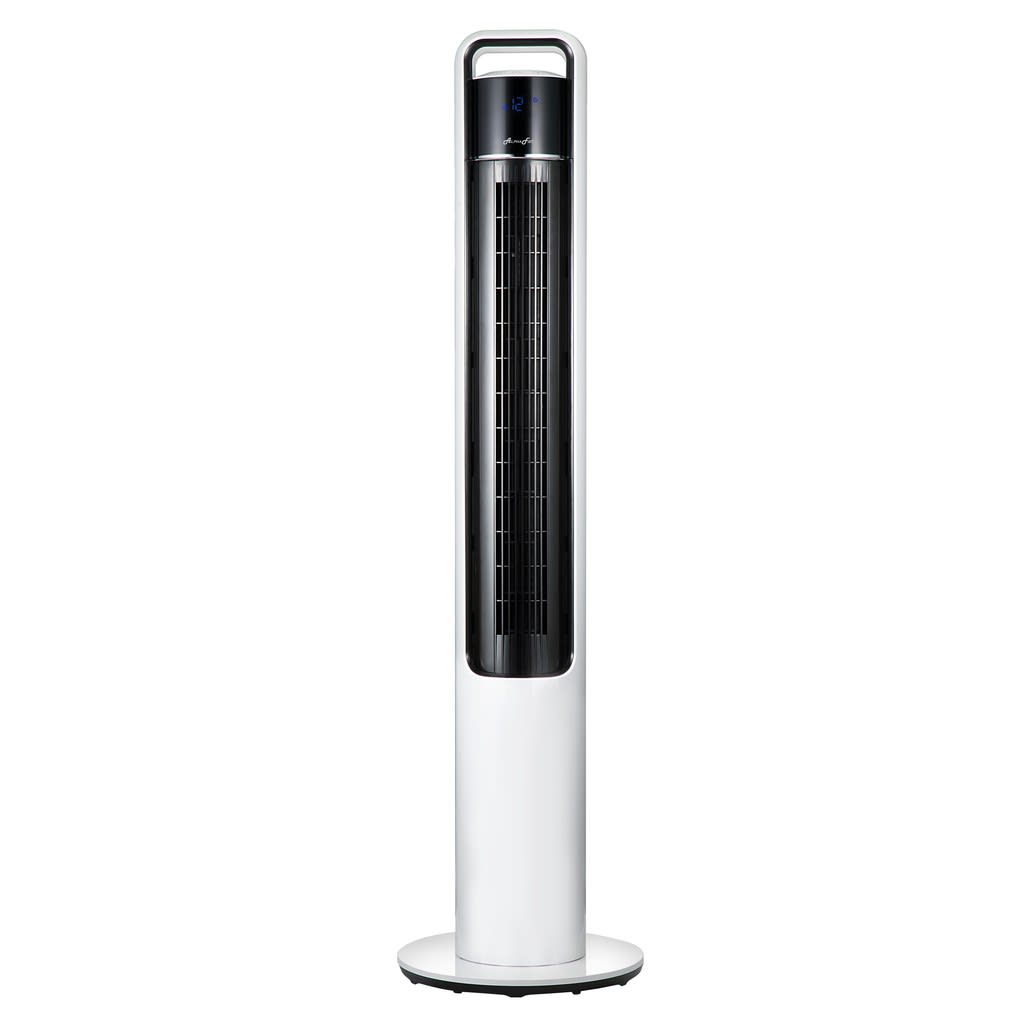 Check ALPHA Bladeless Fan price below:
add_circle
Comes with a remote control
add_circle
Low noise operation
Overview: 
Wouldn't we all like the idea of a bladeless fan that blows powerful wind with minimal noise? You can have that when you opt for this Alpha Bladeless Fan.
The powerful DC motor of this bladeless fan maintains a sound that is quieter than libraries, at only 63dB. Additionally, its supersonic motor ensures a wide 110° angle swing that provides 500 m3/hr of air coverage that is suitable for big spaces. You can also choose from its 4 modes; normal, natural, sleep and silent.
To boot, you can adjust its 12 levels of speed accordingly with its remote control. Its anti-pinch design also makes it safe for use in households with children.
Details
Power: 35W
Net weight: 6.8kg
Noise level: <63db
Dimensions: 330mm x 330mm x 1254mm
4 wind modes
12-speed settings
110˚ angle swing
5m/s wind speed
Touch screen panel
500m3/hour air circulation
Comes with memory function
Who is this for?
Most users who'd like a fan to use in an office or class can opt for this bladeless fan which been praised for its functional qualities. Though at its highest speed, the bladeless fan still operates at a low noise level.
---
Bladeless Fan Vs Normal Fan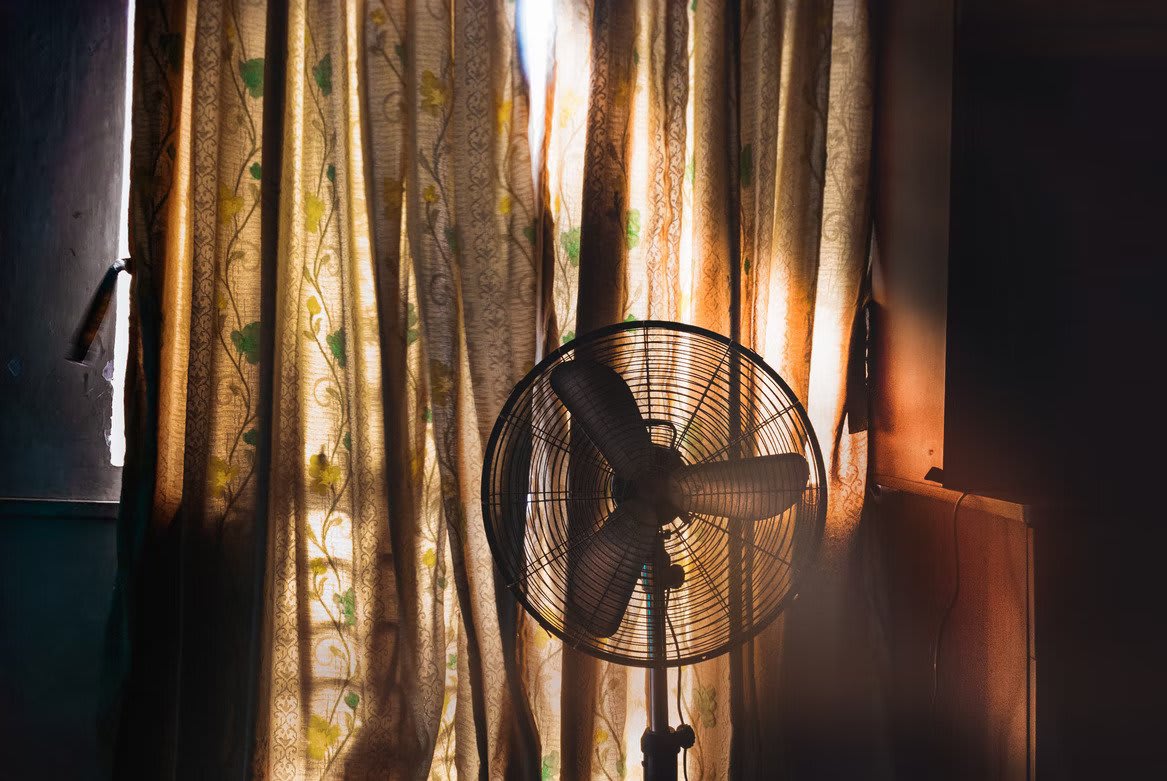 Despite the similar function of blowing strong gushes of wind, both bladeless fans and normal fans have distinct features.
A bladeless fan has no external blades compared to conventional ones. While a bladeless fan can be easily adjusted with its remote control, this is not the case with a conventional fan where its speed has to be adjusted manually.
Moreover, a bladeless fan is much lighter in weight. This allows it to be easily moved from place to place. The opposite can be said for conventional ones as they're much heavier.
As a conventional fan has external blades, its mechanism allows it to cut through the air before it reaches us which causes buffeting. With a bladeless fan, on the other hand, its airflow is seamless and therefore, presents no issue of buffeting.
On top of that, a bladeless fan has a more attractive aesthetic that allows it to blend in beautifully with your house interior.
---
How Does a Bladeless Fan Work?
A bladeless fan has no noticeable blades but can release air from a hollow ring-like medium. This is so because it has blades that are concealed in its base. The air it produces comes from the air multiplier technology that blows out powerful forces of wind throughout the room.
The compressor at the base will obtain the air and lead it towards the ring. The air is then pushed through its slits, producing strong, cool wind.
---
Benefits Of Bladeless Fan
Now that we understand what a bladeless fan is and how it functions, here are some of its benefits:
Safe
A bladeless fan has no external blades thus preventing the risk of accidentally cutting yourself with it.
Easy to maintain
The hollow ring of a bladeless fan makes it easier to clean. Besides, there is also less tendency for dust to collect.
Controllable with remote
You can conveniently adjust the speed and mode of a bladeless fan with its accompanying remote control.
Portable
As it's lightweight, this allows it to be easily moved from place to place.
More cooling airflow
Thanks to its superior technology and mechanisms, the air is squeezed and pushed out with a much greater force to provide more stable and consistent cooling.  
Less noise
With no blades rotating and chopping through the air, the noise level is consequently lower than that emitted by traditional fans.
Energy efficient
A bladeless fan typically utilises between 40 to 100 W per hour. Lower energy consumption results in a cheaper electricity bill.
---
How to choose a bladeless fan
A decent bladeless fan should be chosen based on its noise performance, features and settings and air supply distance.
The first thing to determine when scouting for a bladeless fan is how many square feet of space you need to cool and whether you want to place it on the floor or a higher surface, such as a desk or table.
The oscillation range might be essential depending on your configuration, with the majority spanning from 65 to 90˚, however, some are built to rotate 360˚.
If you're sensitive to noise, you'll want a fan with a decibel (dB) rating of 40 or less, especially if you're going to install it in your bedroom. If you suffer from allergies, you'll for a bladeless fan with a HEPA filter. For safety, the majority of bladeless fans have a remote control and auto-shutoff.
Other options to consider are fan speeds and settings, timer length, and energy efficiency.
---
Are bladeless fans better for allergies?
Bladeless fans are considerably more allergy-friendly than traditional fans since they gather and disseminate less dust and include air filtration devices. If you suffer from allergies, lookout for a bladeless fan with a HEPA filter.
It is a fan system that draws air in through motors, cleans it using a HEPA filter and distributes it around the space. Because of the filter and lack of blades, the flowing air contains significantly less allergens than a standard ceiling fan.
Related articles