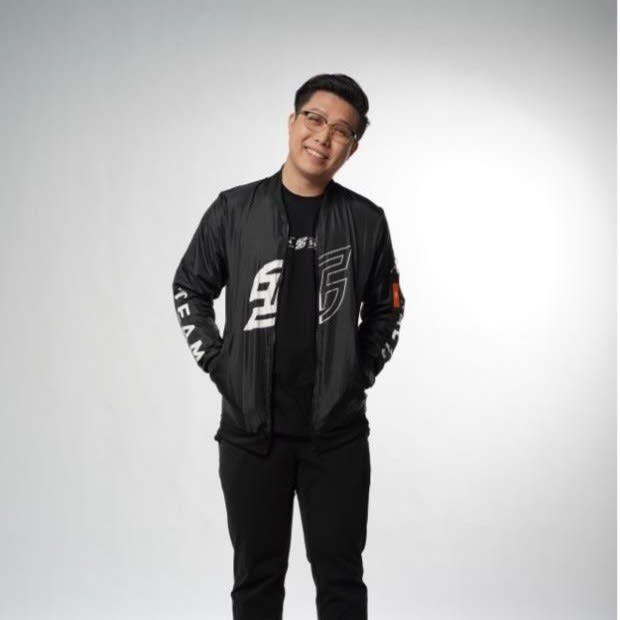 Featuring:
Streamer at RutGaming
Jaron Tan Jia Wei
Jaron Tan is a professional player in the streaming community and a UNITEN graduate with a Bachelors in Mechanical Engineering (Hons). You might know him as a KOL for Mobile Legends, under the handle @/RutGaming. Jaron finds joy in live streaming and aspires to build a supportive gaming community.
"Depending on your work and how much time you spend in front of the computer, investing in the right gaming chair not only helps you address bad posture and avoid the risk of spending a fortune getting it fixed but also increases productivity. Most importantly, gaming chairs are designed to provide an excellent gaming experience that no other chairs can compete with." - Jaron Tan
Whether you are a casual or hardcore gamer that uses a desktop computer/PC or laptop, the high-performance specs aren't the only thing that matters. The other important thing that you should take into consideration? To be particular, we're talking about a piece of furniture that takes the form of a gaming chair.
If you need a computer chair for your office, gaming chairs are good too. They offer much comfort with ergonomic features and come in many budget forms. Some brands also have a few dedicated chair series that are according to your needs. From Secretlab to Tomaz; here is our list of best gaming chairs in Malaysia, some complete with Shopee reviews too.
---
9 Best Gaming Chairs in Malaysia
Table of Contents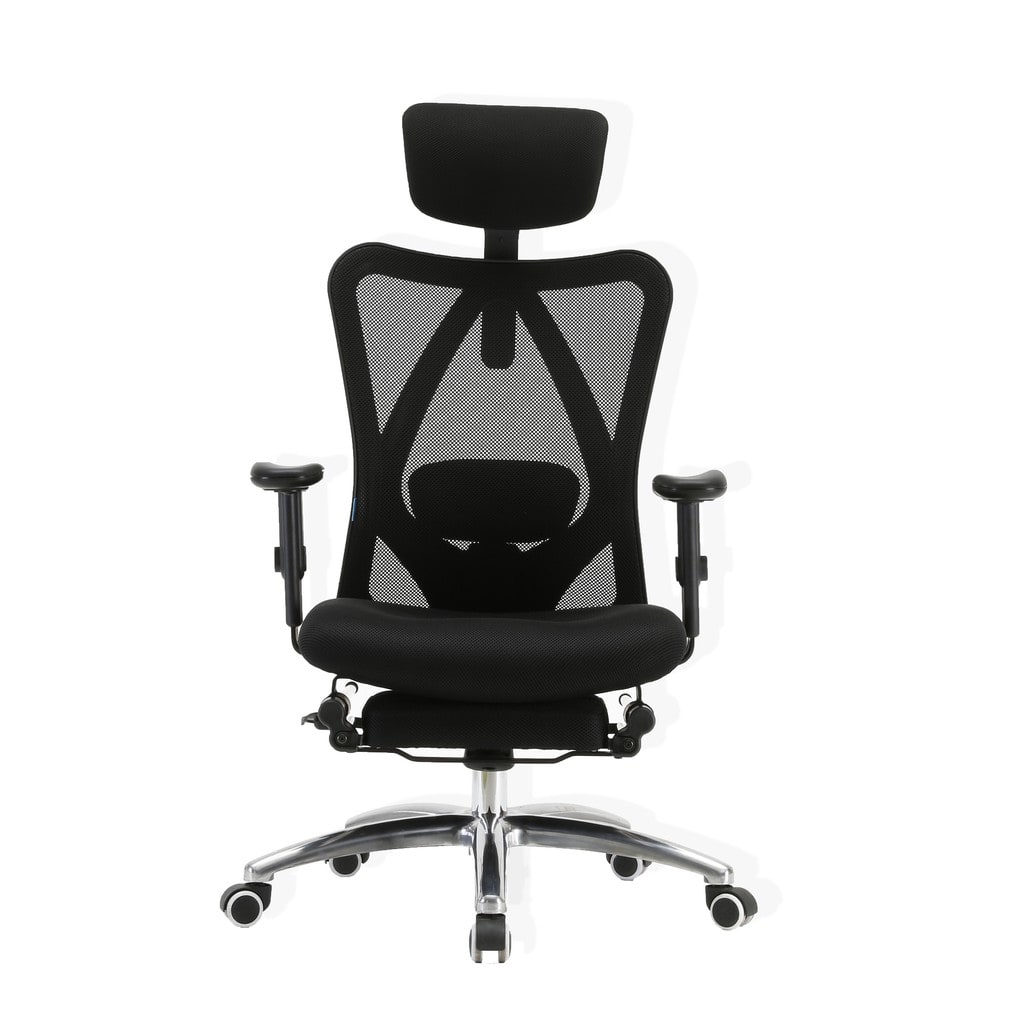 Check Sihoo M18 price below:
add_circle Adjustable tilt tension
add_circle Mesh back -- good ventilation
add_circle Seat cushion is soft yet supportive
add_circle 4-gear lock for armrest height adjustment
add_circle Adjustable lumbar support --bidirectional fine tuning
add_circle Headrest has a 45° tilt angle as well as height adjustability
add_circle Has a recline of up to 125° -- can be locked at three different angles
remove_circle The armrests are only height adjustable
Why It's Our Top Pick:
"Hailing from China, the multi-award-winning company is well-known for churning out intelligently-designed furniture, including ergonomic chairs like the Sihoo M18.
The M18 is not only inexpensive but is packed with research-based features that are meant to improve posture and relieve muscle strain, making it great for gamers who tend to have long sitting hours."
Features:
The M18 has an adjustable headrest, armrest and lumbar support. Users can adjust the height of all three regions, but only the former and latter have extra functions; users can tilt the headrest and configure the depth of the spinal support. In addition, the backrest has a 125° recline angle and even tilt tension personalisation.
Performance:
While the seat cushion can feel stiff at the beginning, it will eventually soften and offer great bottom support. Moreover, its mesh backrest provides back ventilation, which is especially handy for Malaysia's hot and humid weather.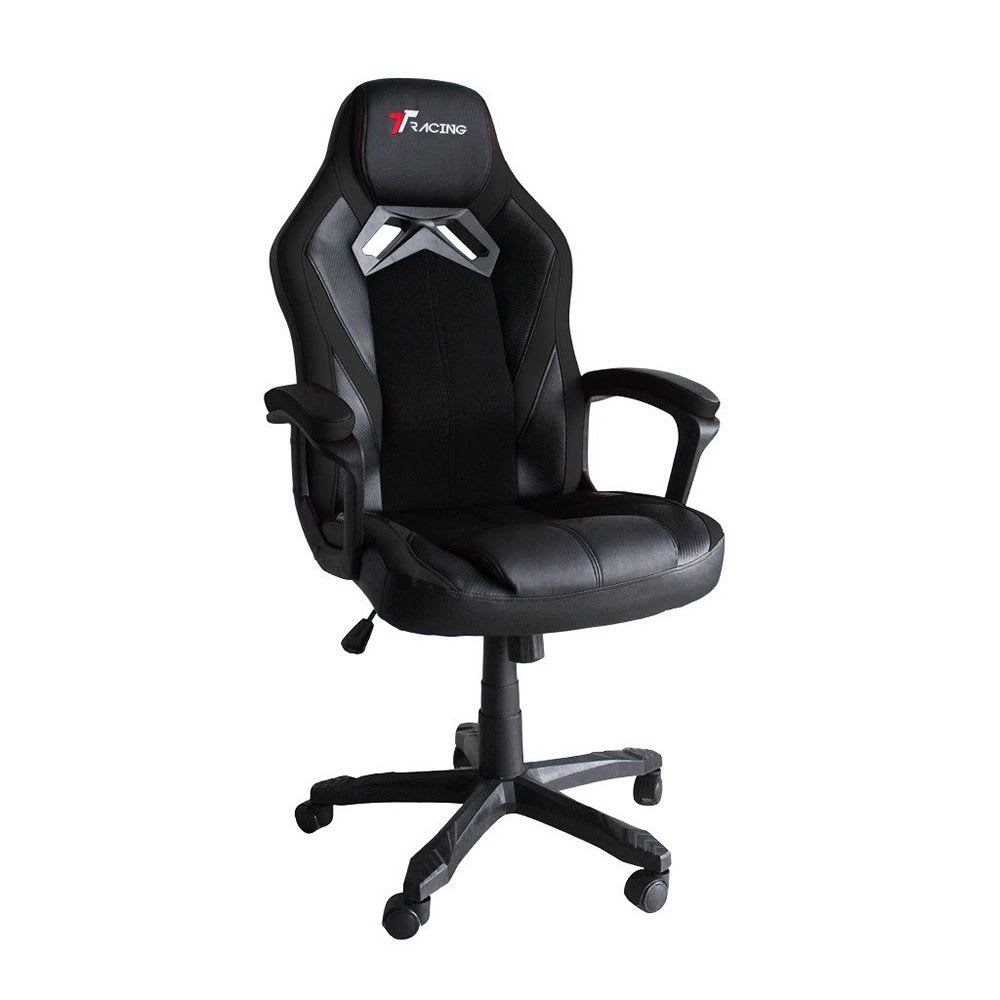 Check TTRacing Duo V3 Gaming Chair price below:
add_circle Sturdy
add_circle Has PU caster wheels
add_circle Adjustable seat height
Here's an affordable gaming chair that won't cost you a fortune. Or more specifically, you don't have to shell out four figures just to own one. From the outlook itself, the TTRacing Duo V3 lives up to its name for its sporty bucket seat-like design synonymous with most gaming chairs available in the market.
Features:
Made from carbon fibre PU leather, the material has more breathability compared to standard leather and it requires less maintenance too. That means you can easily wipe it clean with a damp cloth. A large strip of Italian elastic fabric is added in the middle of both body and seat cushion, which helps to improve better airflow even if you sit for long hours.
The seat cushion itself is sufficiently padded and feels comfortable to sit on no matter if you are gaming or even working. However, the design looks a little odd on the outer middle edge reminiscent of a large chunk of an elevated bump. Some even think that the maker of this gaming chair intends for you to sit with your thighs open just to accommodate the bump in between.
Performance:
TTRacing Duo V3 has both lumbar support and headrest, which are both nice additions for gamers. The catch? They are all built-in, meaning you can't adjust either of them to your liking. It's the kind of deal-breaker that you have to consider before making your purchase.
Elsewhere, this gaming chair has padded armrests but they are not adjustable. The back of the chair, however, can be tilted backwards up to 155 degrees. Moreover, the nylon base that supports the chair is sturdy enough to hold a maximum weight of up to 130 kg. Expect smooth-gliding caster wheels as well while the added rubber materials help to protect the surface from scratches.
Check Sokano OC04 Gaming Chair price below:
add_circle Massage lumbar pillow
add_circle Adjustable headrest
add_circle Budget-friendly price
remove_circle Can only support up to 100 kg+
remove_circle Armrests not adjustable
Gaming chairs are not the cheapest item to have, But at least, there are many affordable ones out there. And beyond its cheap price point lies a gaming chair that comes with a unique feature. 
Features:
The feature in question is a massage lumbar pillow, where you can easily connect it to a USB power source regardless of a laptop or even a power bank. It's a nice addition that helps to calm your tense back muscle after long hours of gaming.
Meanwhile, the chair itself is encased with a combination of high-density foam and premium PVC leather. These materials do not only look stylish but are also easy to clean as well. Apart from the aforementioned massage lumbar pillow, it has an adjustable headrest and a reclining function where you can sit back and recline up to 150 degrees flat.
However, keep in mind that Sokano OC04 can only support up to 100kg+. This means those with a heavier weight would need to consider alternatives instead. The armrests, in the meantime, are detachable but lack adjustable function.
Performance:
Taller users whose heights are around 190cm and above might find the otherwise full-length backrest a tad too short. Some other users also pointed out that the inconsistent castor wheels feel rough on the surface upon rolling back and forth.
Despite some of the shortcomings, Sokano OC04 remains a good buy particularly if you are on a tight budget.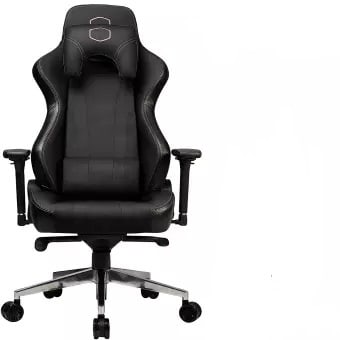 Check Cooler Master Caliber X1 price below:
add_circle Suitable for tall users
add_circle Adjustable 4D armrests
add_circle Well-padded & durable seat cushion
remove_circle Not suitable for larger individuals due to the narrow seating space
Being able to support individuals that are up to 200cm in height, this premium Cooler Master Caliber X1 is great for tall users. 
Features:
The full-length backrest, coupled with an elevated headrest helps for those with long bodies, ensuring that you get all the much-needed comfort upon leaning back against the chair.
Gamers can also enjoy the benefit of having a cold-moulded foam embedded to the seat, which offers long-lasting durability and resistance. It also results in a soft yet firm seating that makes long hours of sitting more comfortable.
Given its above-average price point, expect plenty of other features such as adjustable 4D armrests that can be positioned up and down, left and right or even back and forth. You can also easily adjust the height of the chair, depending on your preference by pulling the lever.
In case you need some rest, you can make full use of the Cooler Master Caliber X1 to fully recline the chair down to 180 degrees. Moreover, the ergonomically-designed pillow within the headrest brings good head and neck supports while the built-in lumbar cushion can be easily adjusted as well.
Performance:
The Cooler Master Caliber X1 can support up to 150 kg. In terms of load pressure, the aluminium base is solid and stable enough to be able to last for many years.
Some have said that sitting on the chair while it moves, feels buttery smooth, thanks to the larger castor-wheel design. However, a flaw is that some users pointed out how the chair isn't exactly suitable for larger individuals due to the narrow seating space.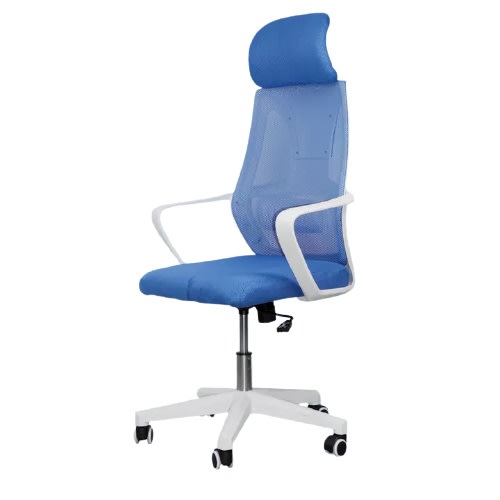 Check Sokano OC11 Sakura Style Gaming Chair price below:
add_circle Ergonomic design
add_circle Breathable mesh on the back
add_circle Silent castors
remove_circle Fixed armrests
Think gaming chair prices will not go any lower? Think again! 
The SOKANO OC011 Sakura Style Gaming Chair offers a decent number of features despite being a budget product and is capable of fulfilling your ergonomic needs.
Features:
With neck support and the ability to tilt up to 125°, the gaming chair is designed with user comfort in mind. Having a breathable mesh backrest that is curved at the lumbar region also serves good ventilation besides promoting a good body posture. Such a mesh backrest is vital for heavy computer users in Malaysia, where the heat can be overbearing at times.
Performance:
Although the seat is adjustable, the armrests are not. But for such a cheap price tag, we think that this downside can be overlooked. Additionally, the silent castors are also perfect for you to maintain focus during gaming or work, as occasional squeaks can be annoying, and even affect user performance. 
If you have a large body build, however, this gaming chair might not be the one for you, as it supports up to 105kg only.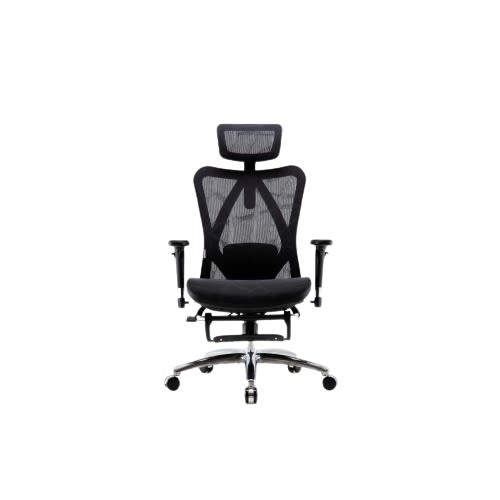 Check Sihoo M57 Ergonomic Chair - with Pedal price below:
add_circle Easy assembly
add_circle Sturdy; double supported frame with aluminium alloy base
add_circle Made with high-density mesh
add_circle Adjustable headrest and lumbar support
add_circle Has a 120° backrest tilt and 360° rotatable armrests
add_circle Quiet castors
remove_circle Pedal footrest comes at an extra cost
The Sihoo M57 is the economic version of the V1. And just like it, the M57 is highly adjustable; perfect for those hunting for an ergonomic chair. In fact, it might just be the best you can get at this price range. You can get it with or without a pedal, though we prefer having a footrest.
Features:
Similar to the V1, it is reportedly simple to assemble and maintain. Moreover, the M57 is built with durability in mind. It has an aluminium alloy base as well as a double supported frame design to ensure the longevity of the chair. 
Made with high-density mesh, this prevents the backrest and seat from overstretching to preserve its conformation. And as it allows air to circulate, this adds comfort even during long hours of sitting.
Meanwhile, the adjustable headrest allows users to ease neck relief and have head support whereas the adjustable lumbar support grants both height and depth customisations. And finally, the 3D adjustable armrests are 360° rotatable, with a backrest that can tilt down to 120° for added ergonomic capabilities.
Performance:
If you are computer-bound or simply looking for a contoured chair to achieve maximum satisfaction during gaming, the M57 is an option you would not want to discard. As a bonus, the castors are said to be able to move around quietly.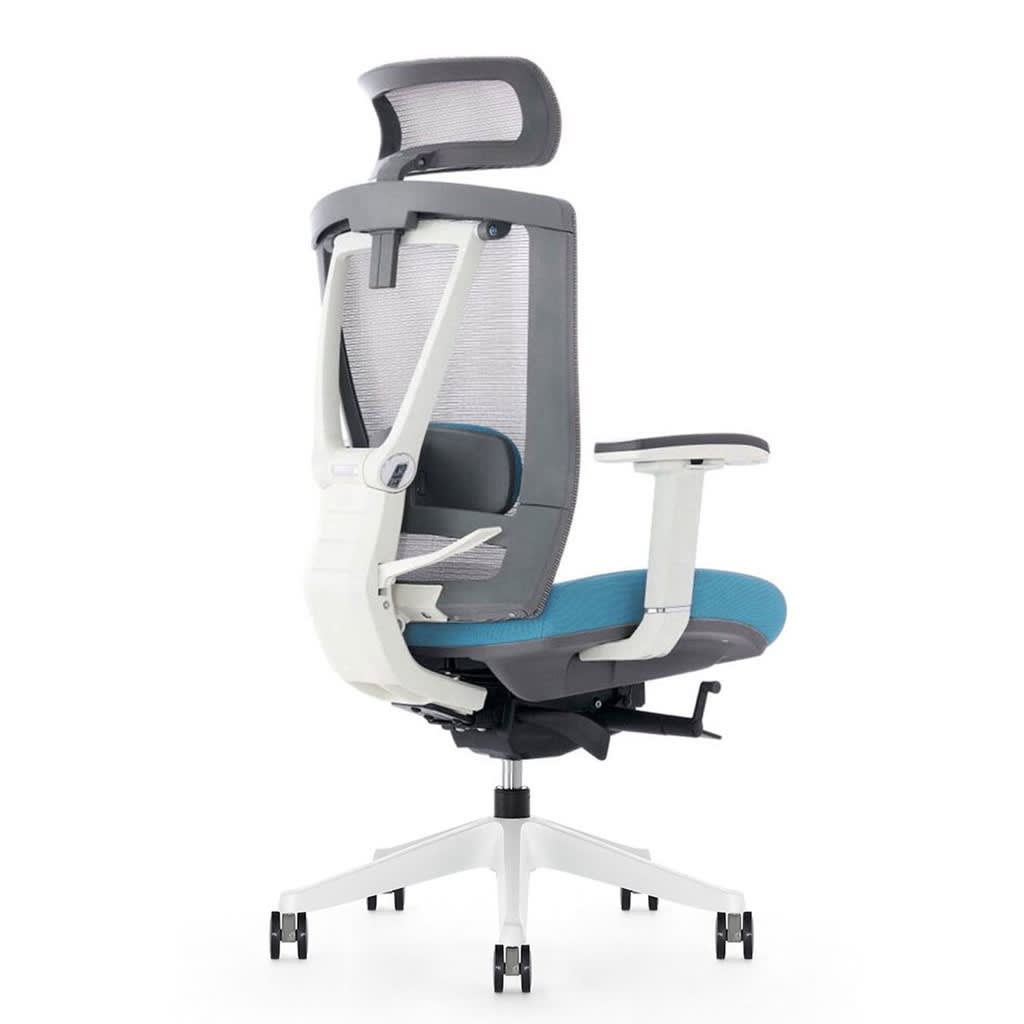 Check FlexiSpot ErgoChair 2.0 price below:
add_circle 3D armrests
add_circle Supports up to 158kg
add_circle Adjustable seat depth and tilt
add_circle Good for tall and large-sized people
add_circle Headrest and backrest can be configured
add_circle Lumbar support is height and tension adjustable
remove_circle Has a mere 20° tilt range
Say goodbye to back pain with FlexiSpot's ErgoChair 2.0.
Features:
Users can adjust the tension of the lumbar support aside from the height, which is something that not many gaming chairs have. They can even adjust the depth and surprisingly, the tilt of the seat! For further comfort, users can tinker with the armrests, backrest and neck support.
Performance:
The ErgoChair 2.0 is capable of supporting tall and large-sized users, with a weight threshold of 158kg. Its many adjustment points are also great for ergonomics and muscle relief, though users might be disappointed by its small tilt range.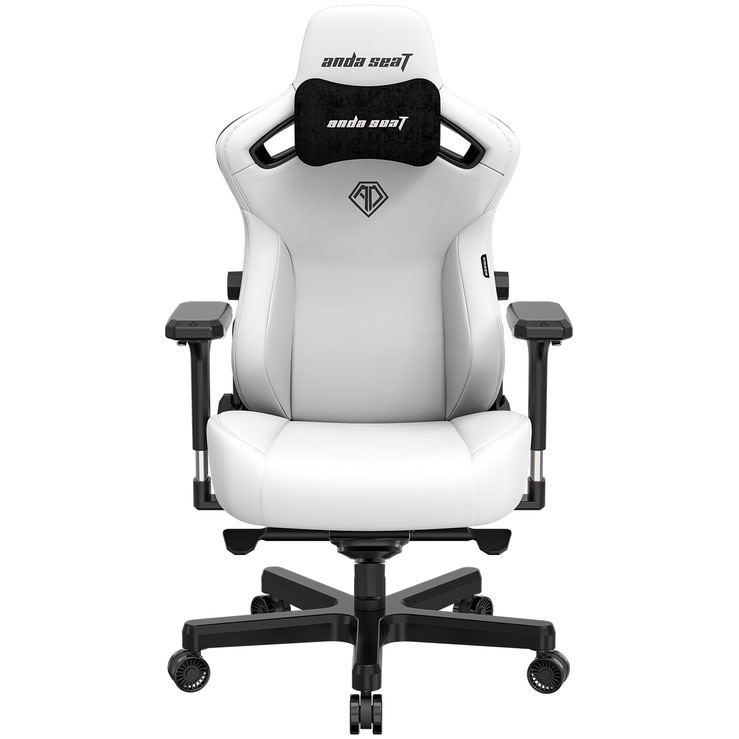 Check Anda Seat Kaiser 3 price below:
add_circle Supports bigger-sized or taller people
add_circle Easy to assemble
You don't have to game in discomfort with this chair.
Overview
If you're on the bigger side and normal gaming chairs are uncomfortable for you, then the Anda Seat Kaiser 3 might be just for you. This gaming chair supports up to 180kg in weight and 210cm in height, giving plenty of space in the base and back seat.
It also has lumbar support for when you have to sit for long hours, giving you the necessary comfort and support needed. Not only that, this series comes in multiple colour choices, so there's always one to match your aesthetics!
Details
Made with DuraXtra PVC leather
4-way adaptive lumbar support
Full-metal 4D armrests with MagSwap
Up to 165° recline
Available in sizes L and XL
Who is this for
This chair is suitable for those that are bigger/taller/plus-sized as the chair's base can accommodate different sizes.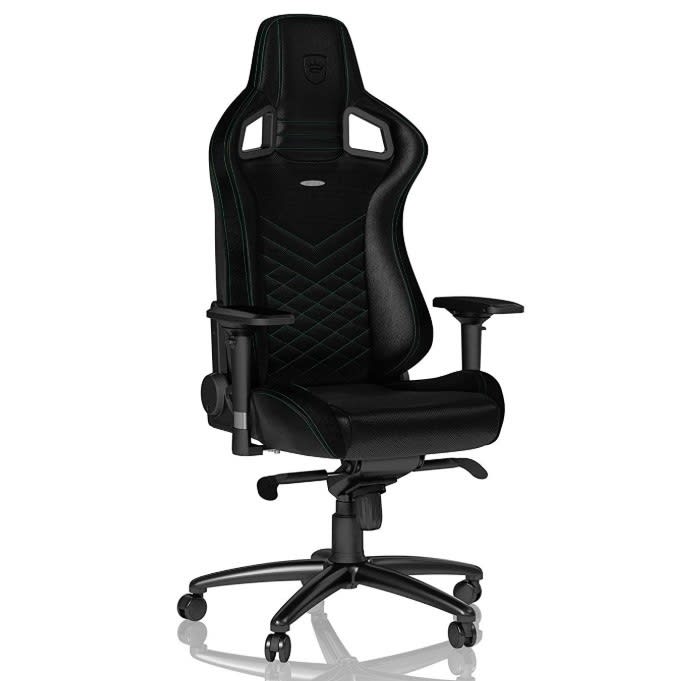 Check Noblechairs Epic price below:
add_circle Suitable for taller people
add_circle Comfortable
Why not get a luxurious gaming chair for yourself and game in style?
Overview
The Noblechairs Epic series is one of the top-quality leather gaming chairs available on the market, and the build is quite decent too. While it's comfortable to sit in for long hours, the cushion it comes with for lumbar support also works well.
Assembling the chair is relatively easy. There's also a wide range of colour choicesas well, as it comes in 7 different variants. Additionally, even if you're tall, the backrest provides more than enough height for you to comfortably have your head supported.
Details
Made with quality PU Leather
5-wheel aluminium base
Padded 4D armrests
Comes with a head cushion and lumbar support pillow
Up to 135° recline
Who is this for
For those who want a premium leather gaming chair that won't break the bank, this is a good alternative that is worth the price point for its quality.
---
FAQ
Differences Between Gaming Chairs & Office Chairs
Not all chairs are created equal and that also applies to both gaming chairs and office chairs. Here are some of the differences below:
Gaming Chairs
- They are typically bright and has striking colours with a design resembling a racing harness.
- The seat pan, which refers to the flat surface space of a gaming chair, usually comes with a bucket seat design.
- Gaming chairs come with non/adjustable headrests and lumbar pillows, with the latter primarily designed for supporting your lower back.
- Depending on the brand and model, some gaming chairs come equipped with adjustable 4D armrests. The 4D in question allows you to move the armrests up, down, back or forth.
Office Chairs
- Most office chair designs lean towards the executive or professional look and are typically black in colour.
- Cheaper or basic office chair varieties typically come with only fixed armrests and backrest. In other words, they are not adjustable other than the height of the seat.
- Some office chairs, particularly the pricier varieties, have several features available such as ergonomic design, reclining mechanism and lumbar support, all of which are specifically designed to make them as comfortable as possible.
- Depending on the brand and model, some of the backrests of an office chair are either upholstered with leather (e.g. PU or faux), nylon fabric or mesh.
Now that we have covered the essential differences between gaming chairs and office chairs, let's take a look at the former as we list down some of the best from budget to top-branded gaming chairs.
---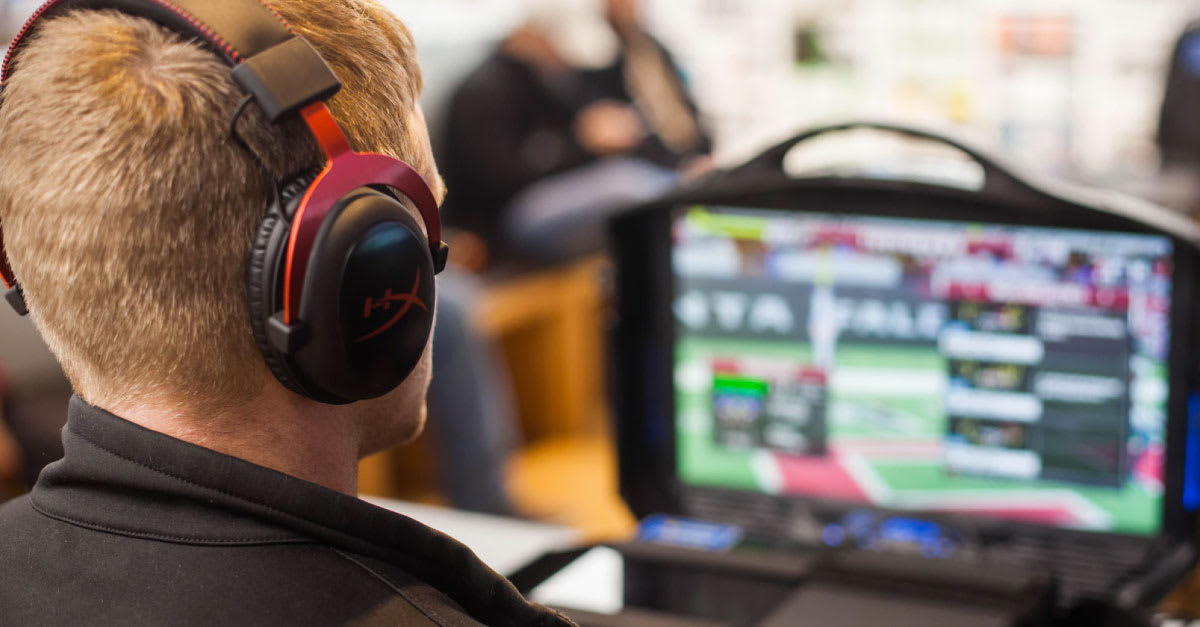 What to look for in a gaming chair?
Jaron recommends prioritizing these 3 characteristics when looking for a gaming chair are :
A suitable gaming chair should be catered to your height. Look for one with an adjustable hand rest, back support, recliners, and a leg rest.
It's undeniably the first thing people are drawn to when looking at gaming chairs. Though it depends on the individual's preference, according to the expert, a sleek, simple one that does not sacrifice comfort is sufficient. 
One does not need to spend an extravagant amount of money when investing in a gaming chair. Just stock to a budget that's within your means and ensure that quality is not sacrificed. A good price range would be around RM400-1000.
---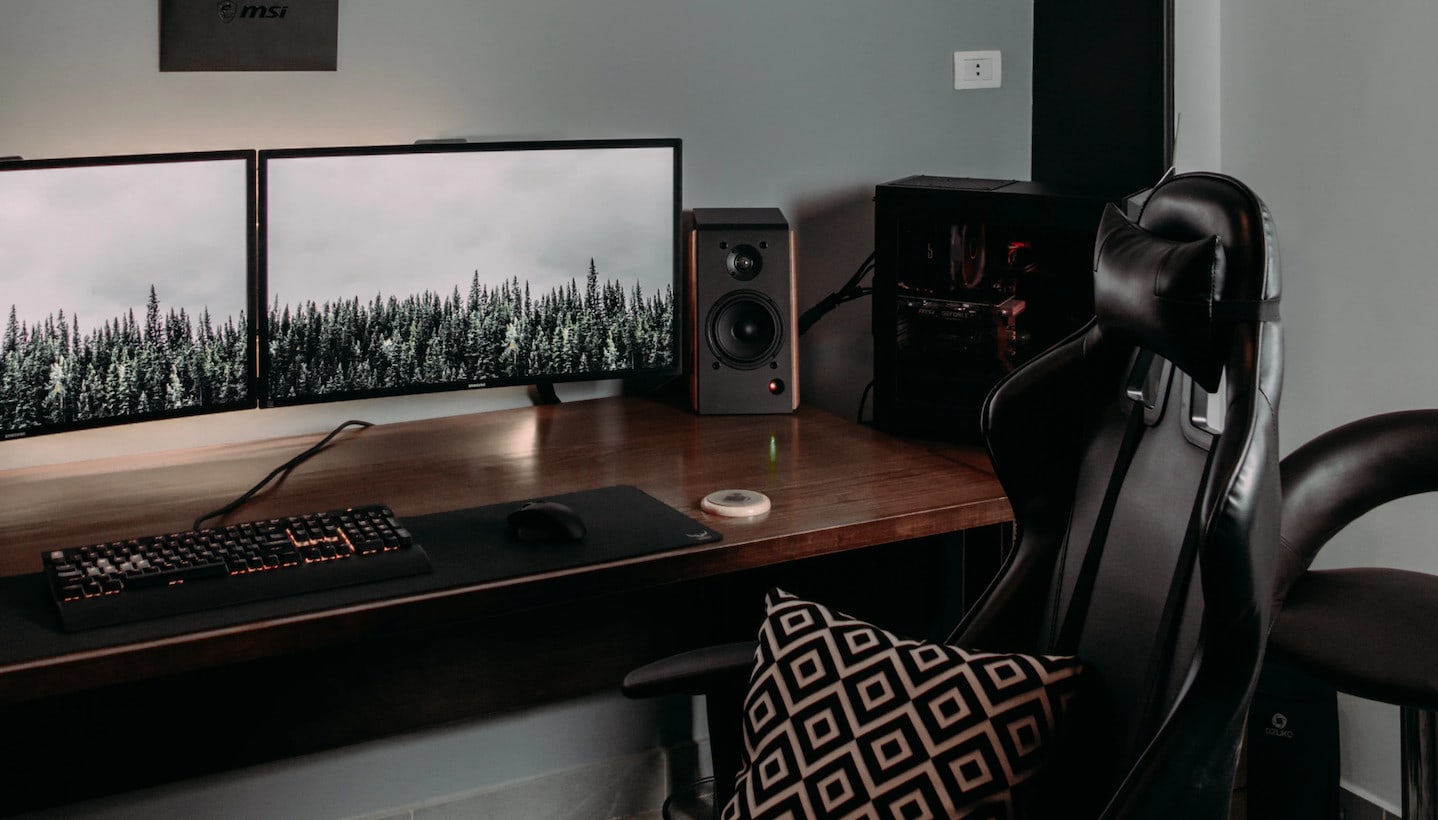 Do gaming chairs actually do anything?
Gaming chairs are a big part of the lives of gamers like Jaron. It provides back support and comfort besides helping them sit up right while gaming or working.
The bottom line is, gaming chairs encourage good posture, comfort, and improve ergonomics.
---
How long do gaming chairs last?
Gaming chairs typically last 4 years. By then, not only may the artificial leather start to peel off, but users might also be bored with the design and want to upgrade to a better chair.
However, do note that numerous factors can affect how long they last including the quality of the chair, usage, and how well you care for it.
---
Why invest in a good gaming chair?
Investing in a suitable gaming chair can reduce medical costs that may be incurred due to bad posture. Besides, when you're seated comfortably, you're likely to be more productive and have a better gaming experience too.
---
View this post on Instagram
Expert's Honourable Mentions
These days, most entry-level streamers and gamers go for TT Racing Duo V3. Otherwise, people gravitate towards Tomaz for its design and features.
On the other hand, those with more budget may want to take a look at more premium brands like Secret Labs, Osim, Razer or Andaseat.
---
More gaming chair related recommendations