Understandably, today people are getting gaming laptops not only for gaming but also for work purposes. The reason is simply that gaming laptops usually come with top-notch hardware specs and features that are capable of running your favourite games smoothly while handling your everyday jobs easily. As gaming laptops are getting common in the market nowadays, it's easier to get an incredibly powerful gaming laptop at a more affordable price.  
Whether you are a casual gamer or a hardcore AAA titles gamer, our selection of the best gaming laptops can save you from the dilemma of choosing the right gaming machine. We've carefully picked these laptops based on the great values offered and their price tags.
Why get a gaming laptop?
Gaming laptops aren't just for gaming purposes. They can do whatever the normal laptops are capable of and even better in most areas, especially in their performance. This is mainly because gaming laptops are always equipped with the latest processors and graphic cards, a huge amount of RAM, and reliable SSD storage.
Most gaming laptops also come with unique features that you can't get from normal home use laptops. Among them is the flashing RGB backlit keyboard which illuminates in different colours, providing easier viewing in dim or completely dark conditions. While they normally have solid tank-like build quality, there are growing numbers of gaming laptops with lightweight and thinner designs in the market.
Another best part of a gaming laptop is its effective ventilation system. These laptops have a well-design cooling mechanism to help regulate the temperature of the key components especially the processors and graphic cards. Some of them even come with a self-cleaning system to remove debris from building up under the chassis. You can always work in peace with a gaming laptop without having to worry about its temperature.
No matter for working or gaming purposes, if you have made up your mind when it comes to owning a gaming laptop, here are some of the best gaming laptops in the market currently.
---
8 Best Gaming Laptops 2023 in Malaysia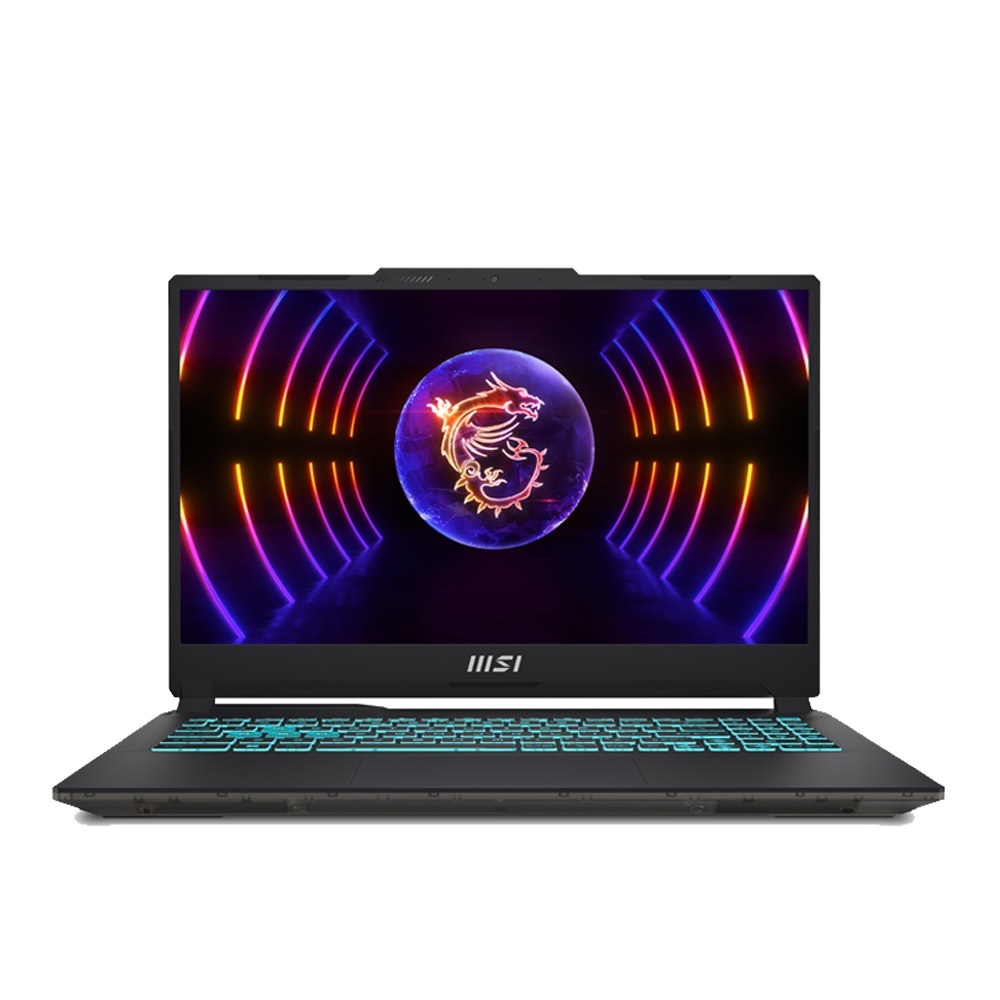 Check MSI Cyborg 15 (A12VF-045) price below:
add_circle
Powerful CPU/GPU
add_circle
High refresh rate display
add_circle
Support Wi-Fi 6
remove_circle
Relatively bulky and heavy
remove_circle
Mediocre battery life
Why It's Our Top Pick:
The reason is straightforward. The MSI Cyborg 15 is an outstanding gaming rig which hits the right spot between performance and price range. It offers the best bang for the buck among its close competitors.
Overview:
Featuring a high-end mobile Intel CPU plus an ultra-efficient NVIDIA GPU, the MSI Cyborg 15 brings you unrivalled e-sport performance and experience. The massive 16GB RAM allows you to multitask, run the latest AAA titles and all kinds of intensive computing workloads.
Not only that, the Cyborg 15 equips a large 15.6-inch FHD IPS-level display. Its lightning-fast 144Hz refresh rate ensures you won't miss any exciting moment in your gameplay. You'll get a complete collection of I/O ports including USB Type-C, HDMI, and RJ45.
MSI Cyborg 15 Specifications
CPU:

Intel Core i7-12650H

GPU:

NVIDIA GeForce RTX 4060

Display:

15.6" FHD (1920*1080), 144Hz 45% NTSC IPS-Level

RAM:

16GB

Storage:

512GB SSD

Ports:

1x Type-C USB3.2 Gen1 w/ DP1.4, 2x Type-A USB3.2, 1x HDMI 2.1 (4K@60Hz), 1x audio combo jack, 1x Kensington Security Slot, 1x RJ45, 1x DC-in

Dimensions

: 359

.0 (W) x 259.0 (D) x 23.9 (H) mm
Who is this for?
If you don't have any specific requirements or preferred brand for a gaming machine, just grab the MSI Cyborg 15. You'll enjoy top-notch performance credit to the latest and greatest Intel processor and NVIDIA graphic card. A little downside is that it is relatively heavy at 2.3kg which you should already expect from a true gaming laptop.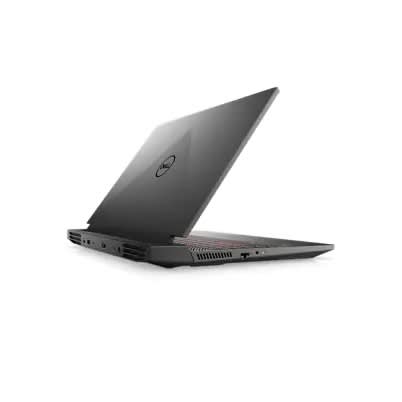 Check Dell G15 Gaming Laptop price below:
add_circle
Powerful CPU and GPU
remove_circle
Less impressive display
Overview
Budget laptops are hard to come by, especially since manufacturers often have to make sacrifices, mostly in terms of performance, to get to that low price range. However, it's not impossible: the 2022 Dell G15 Gaming Laptop is not only a strong gaming laptop, it also has the least compromises.
Packed with the latest 12th Gen Intel Core and NVIDIA GeForce RTX, the G15 Gaming Laptop delivers more than enough power for a smooth gaming experience. The Game Shift Technology allows users to trigger a dynamic performance mode within the Alienware Command Center with just a press of a button.
The only catch is the display: the G15 Gaming Laptop only sports a 15" FHD display, which makes the graphics less impressive than the other machines on this list. However, the display does still pack a refresh rate of 120Hz and up to 240Hz if you get the more expensive model.
Dell G15 Gaming Laptop Specifications
Processor (CPU):

12th Gen Intel® Core i5-12500H 

Graphics (GPU):

NVIDIA GeForce RTX 3050

Display

: 15.6", FHD 1920x1080, 120Hz

Memory

: 8GB DDR5 

Storage:

256GB SSD

Battery

: 56 Wh

Ports

: 1x 3.5mm Combo Audio Jack, 1x HDMI 2.0b, 3x USB Type-A, x1 Ethernet Port, 1x USB 3.2 Gen 2 Type-C, x1 AC Power Port

Weight

: 2.52 kg

Dimensions

: 26.90 x 357.30 x 272.11 mm 
Who Is This For?
The G15 Gaming Laptop is a decent option for gamers on a budget who care more about the gaming than the graphics. It packs more than enough power for both gaming and productivity, so it's also an affordable choice for students too!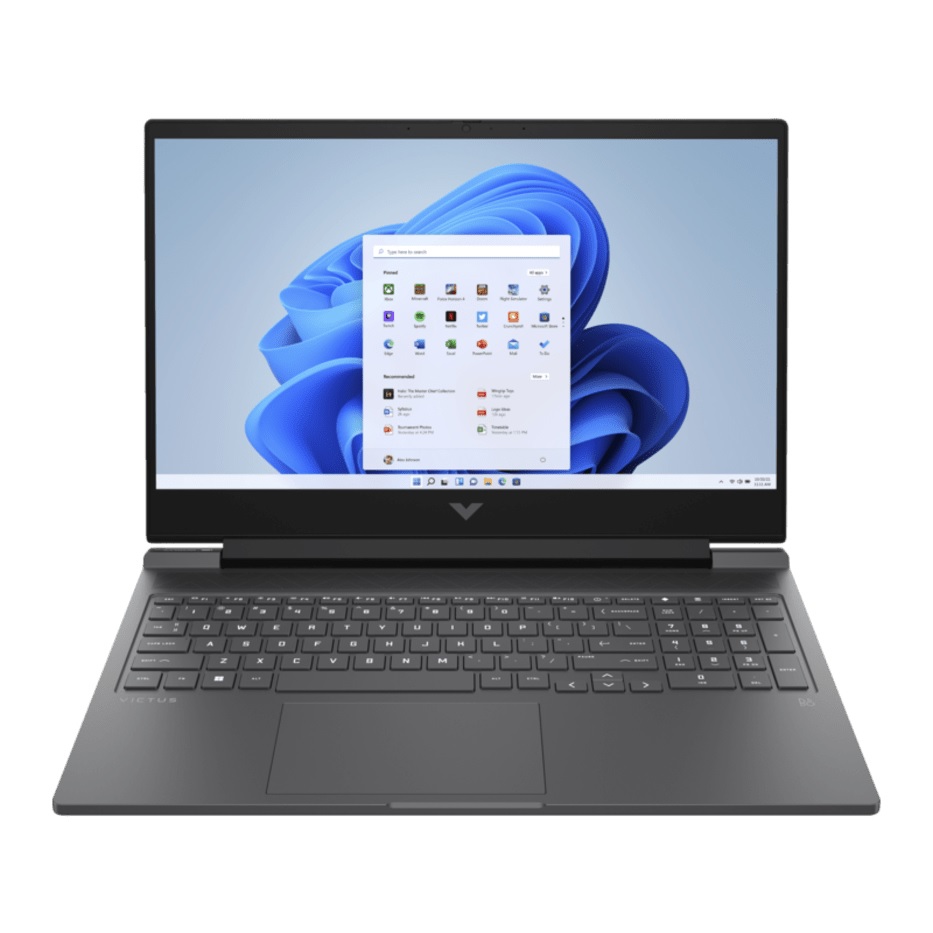 Check HP Victus Gaming 16 (16-R0049TX) price below:
add_circle
Large 16.1-inch display
add_circle
Comes with a numeric keypad
remove_circle
Wobbly screen
Overview:
The HP Victus Gaming 16 is designed for both productivity and intuitive gaming. The ultra-large 16.1-inch FHD IPS display with micro-edge design comes in handy when dealing with lengthy documents, editing tasks and even coding.
On the other side, you get a discrete NVIDIA GeForce RTX 3050 GPU for your spare time gaming. It allows you to play most AAA titles at high fps without sacrificing graphic quality. We are also amazed its high fidelity sound quality produced by the Audio by B&O!
HP Victus Gaming 16 Specifications
CPU:

Intel Core i5-13500HX

GPU:

NVIDIA GeForce RTX 3050

Display:

40.9 cm (16.1") diagonal, FHD (1920 x 1080), 144 Hz, IPS, micro-edge, anti-glare, 250 nits, 45% NTSC

RAM:

16GB

Storage:

512B SSD

Ports:

1x USB Type-A 5Gbps signaling rate (HP Sleep and Charge), 1x USB Type-C® 5Gbps signaling rate (USB Power Delivery, DisplayPort™ 1.4, HP Sleep and Charge), 2x USB Type-A 5Gbps signaling rate, 1x HDMI 2.1, 1x RJ-45, 1x AC smart pin, 1x headphone/microphone combo

Dimensions

: 369.0

(W) x 259.4 (D) x 22.9 - 23.9 (H) mm
Who is this for?
Being a gaming laptop, the HP Victus Gaming 16 is undoubtedly an ideal machine for both work and play. It has a lot to offer, including a pair of performance-proven CPU/GPU, large DDR5 RAM, ample I/O ports as well as a responsive full-size RGB backlit keyboard. You can certainly expect seamless multitasking and effortless gaming on this gaming laptop.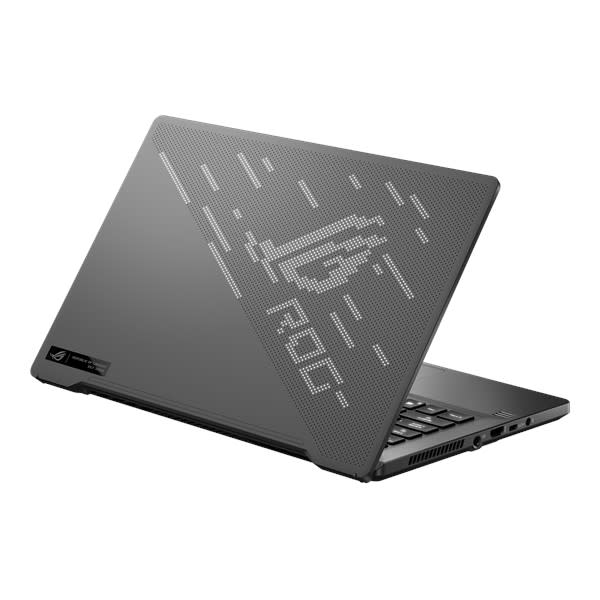 Check ASUS ROG Zephyrus G14 price below:
add_circle
Powerful specs
add_circle
Small form factor
Overview
The ASUS ROG Zephyrus G14 has a magnesium-aluminium alloy chassis with honeycomb reinforcements to keep the outer case both strong and light. You can even light up the perforations in the lid with a programmable AniMe Matrix mini-LED display if you opt for higher priced models.
Equipped with a 14.0-inch IPS display, you can enjoy high colour accuracy and vibrant colour in every detail of your work and gameplay. The super-narrow bezels around the display practically fade into the background, keeping you fully engrossed in what's on-screen.
The laptop's AMD Ryzen 7 5800HS processor is fine-tuned with lower power consumption and thermals to keep stable and solid performance for the ASUS ROG Zephyrus G14. Additionally, the octa-core CPU together with 8GB of RAM and 512GB of SSD allows you to muscle through heavy workloads. You can also easily run multiple apps or open a few tabs in your browser without any trouble.
With an NVIDIA GeForce GTX 1650 graphics card, this laptop is always ready for a game on. This GPU allows you to run games with up to a DirectX 12 requirement, and if this is still not powerful enough for you, the option to power up to a GeForce RTX 3060 is always available. The self-cleaning cooling system prevents dust build-up, keeping your device cool even during its peak performance
Worth a mention is its long-lasting battery life with a record of up to 13.7 hours for web browsing. Whenever your laptop battery juice is running out, you can quickly charge it with portable Type-C power packs and adapters. 
ASUS ROG Zephyrus G14 Specs
Processor (CPU):

AMD Ryzen™ 7 6800HS Mobile Processor

Graphics (GPU):

AMD Radeon™ RX 6700S

Display

: 14" QHD+ 16:10 ROG Nebula Display

Memory

: 8GB DDR5 (max cap. 24GB) / 16GB (max cap. 32GB)

Storage:

1TB SSD

Battery

: 76WHrs, 4S1P, 4-cell Li-ion

Ports

: 1x 3.5mm Combo Audio Jack, 1x HDMI 2.0b, 2x USB 3.2 Gen 2 Type-A, 2x USB 3.2 Gen 2 Type-C support DisplayPort, 1x card reader (microSD) (UHS-II)

Weight

: 1.72 Kg

Dimensions

: 31.2 x 22.7 x 1.95 cm 
Who Is This For?
The ASUS ROG Zephyrus G14 is suitable for students – whether they are completing assignments, running intensive software, or even enjoying their favourite games after a long day. From its solid performance and stylish design to the hardware specs under the hood, its overall package offered makes it one of the best buy within its price range.  
More: 10 Best Laptops for Students From All Kinds of Majors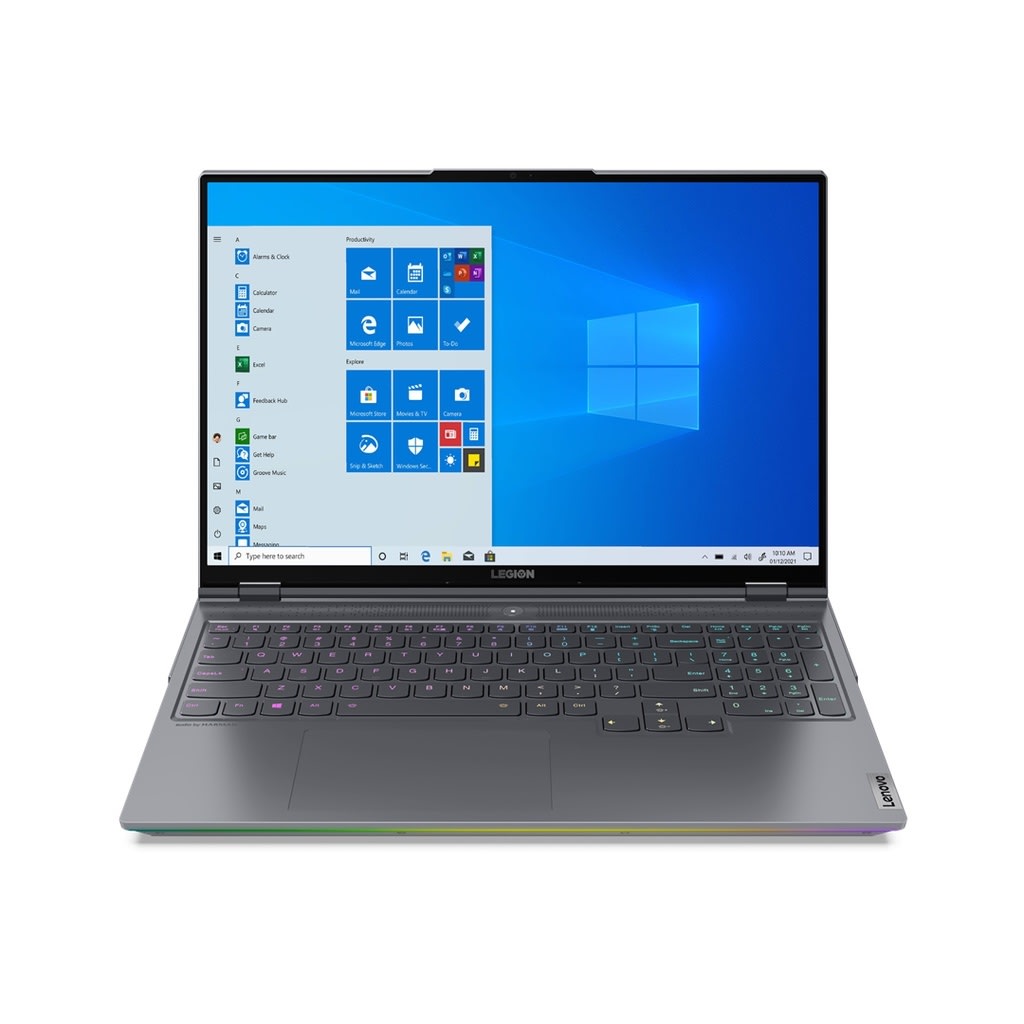 Check Lenovo Legion 7 (16", Gen 7) price below:
add_circle
Large and immersive display
add_circle
Impressive performance in work and gaming
remove_circle
Thick and heavy
Overview
Under the sleek-looking chassis, the Lenovo Legion 7 packs a high-end AMD Ryzen™ 7 6800H Processor with up to 32GB RAM and up to 2TBGB SSD. Being a gaming laptop, you have the AMD Radeon™ RX 6700M GPU and plenty of ports on both sides.
Display-wise, the bezels are thin with a 16" WQXGA screen and IPS panel that gives you both maximum and better viewing angles.  In terms of performance, this laptop can handle the likes of CS: GO and Apex Legends efficiently either in medium or high settings. Also capable of operating under pressure, it can stay relatively cool even after hours of gaming.
Moreover, the built-in 2W speaker system with Nahimic Audio for Gamers offers crisp audio with super rapid charging that only takes 80 minutes for a full charge. Also, the backlit keyboard is nice and comfortable to the touch, offering good key travel regardless of gaming or typing.  
Lenovo Legion 7 (16", Gen 7) Specs
Year

: 2022

Processor (CPU):

AMD Ryzen™ 9 6900HX Processor

Display

: 16″ WQXGA (2560 x 1600) IPS, 500 nits, 16:10 aspect ratio

Memory

: up to 32GB RAM, up to 1TB SSD

Ports

: x4 USB-C, e-Shutter switch, headphone/mic combo, 2 x USB-A (1 x always on), HDMI™ 2.1, Ethernet (RJ45), Power input

Operating System:

Windows 11 Pro

Weight

: ~2.5kg

Dimensions

: 19.4mm x 358.1mm x 263.5mm
Who is this for? 
Given the portability of a laptop, not many of them come with a numeric keypad. While users can always plug in an external full-sized keyboard, it would be troublesome for many people. Thankfully, the Lenovo Legion 7 is one of those laptops that is equipped with such.
More: 7 Best Gaming Laptops You Can Get Under RM 3,500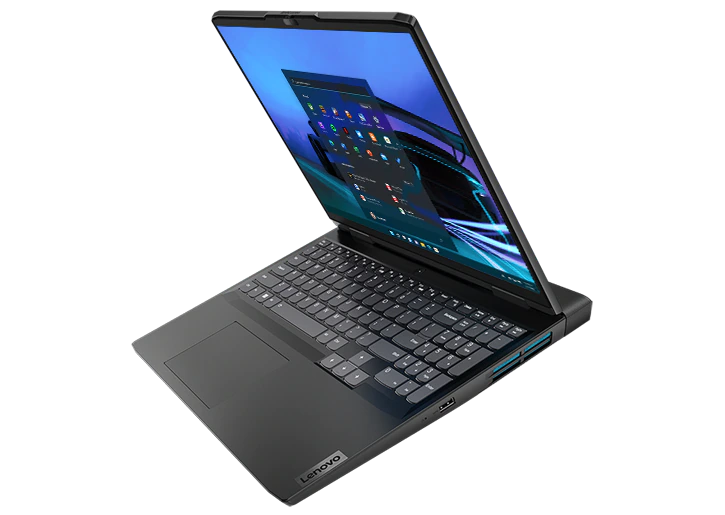 Check Lenovo IdeaPad Gaming 3i price below:
add_circle
Fantastic display
add_circle
Decent gaming performance
add_circle
Budget-friendly
add_circle
High-quality Nahimic Audio
add_circle
Above-average battery life
remove_circle
Relatively heavy
Overview:
Built for the next generation of gaming, the Lenovo IdeaPad Gaming 3i gives you superior gaming performance with the flagship CPU/GPU combination from Intel and NVIDIA. With innovative architecture, the processor smartly matches the right cores to the right workload, ensuring zero interruption from the background tasks.
The Onyx Grey cover design is clean, streamlined and sleek. Its 16-inch WQHD+ display delivers gorgeous gaming with plenty of screen thanks to the ultrawide 16:10 aspect ratio. To keep your gaming graphics buttery smooth, the IdeaPad also comes with a refresh rate of up to 165Hz.
Lenovo IdeaPad Gaming 3i Specifications
CPU:

Intel Core i7-12650H

GPU:

NVIDIA GeForce RTX 3060 Ti

Display:

16" WUXGA (1920x1200) IPS 350nits Anti-glare, 165Hz, 100% sRGB, DC dimmer, Touchscreen: None

RAM:

8GB

Storage:

512GB SSD

Ports:

2x USB 3.2 Gen 1, 1x Ethernet (RJ-45), 1x HDMI, up to 4K/30Hz, 1x Headphone/microphone combo jack (3.5mm), Optional Ports (configured): 1x Thunderbolt 4/USB4 40Gbps (support data transfer, Power Delivery 3.0 and DisplayPort 1.4, for RTX 3050/RTX 3050 Ti graphics models)

Dimensions

: 359

.6 (W) x 277.8 (D) x 20.9 (H) mm
Who is this for?
For those who have a tight budget, the Lenovo IdeaPad Gaming 3i is certainly worth your consideration for a gaming laptop. It is not only good for gaming but also ideal for seamless multitasking. You also get more on-screen space to write and compile your codes on the 16:10 widescreen.
"In Our Experience" - Live ProductNation Review
Lenovo's Ideapad Gaming 3i is a versatile yet affordable gaming laptop that packs a truly amazing display. Running the 12th Gen Intel Core i7 processor with the Nvidia GeForce RTX 3060, the Lenovo Ideapad Gaming 3i has enough juju to power most, if not all, of your AAA games.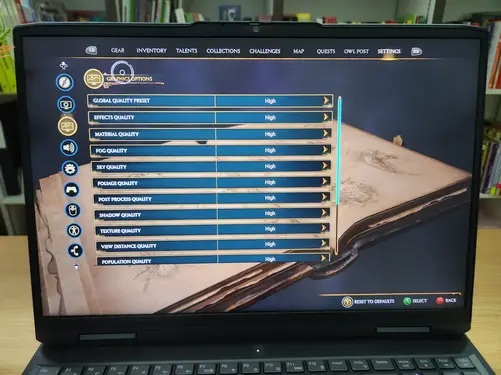 As shown, the Ideapad Gaming 3i manages quite well with all settings turned to high, which was a very pleasant surprise. I did experience the occasional stutters, but turn it down to medium (the game's default setting) and everything goes as smooth as butter.
However, it has trouble when ray tracing is turned on, as I ended up with graphical glitches and pretty bad lagging during scene changes. It also overheated relatively quickly and he fan starts whirring really loudly to show that it's working hard.
Design-wise, the Lenovo Ideapad Gaming 3i is built to be large, bulky, and solid to accommodate all the other components that it needs to power your AAA games and keep the laptop cool at the same time. Lenovo managed to build rugged and sleek into the same laptop, so it's refreshingly void of the flashing RGB lights that are typical of gamer aesthetics.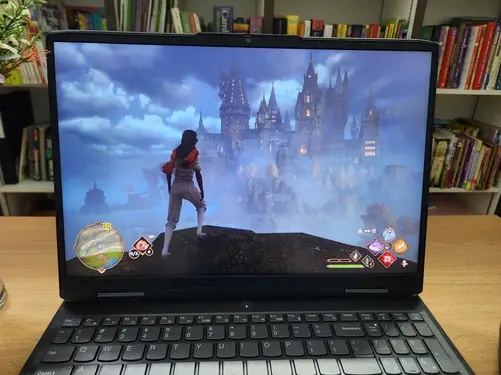 More importantly, though, the display is amazing. Crisp colours, clear details, and a high refresh rate— pretty much any gamer can ask for in a gaming laptop. It also gets really bright, so you have the freedom of making scary games like Little Nightmares 2 a little less scary. 
Read our full review here.
More: Work and Play Effortlessly with These 7 Thin Ultrabooks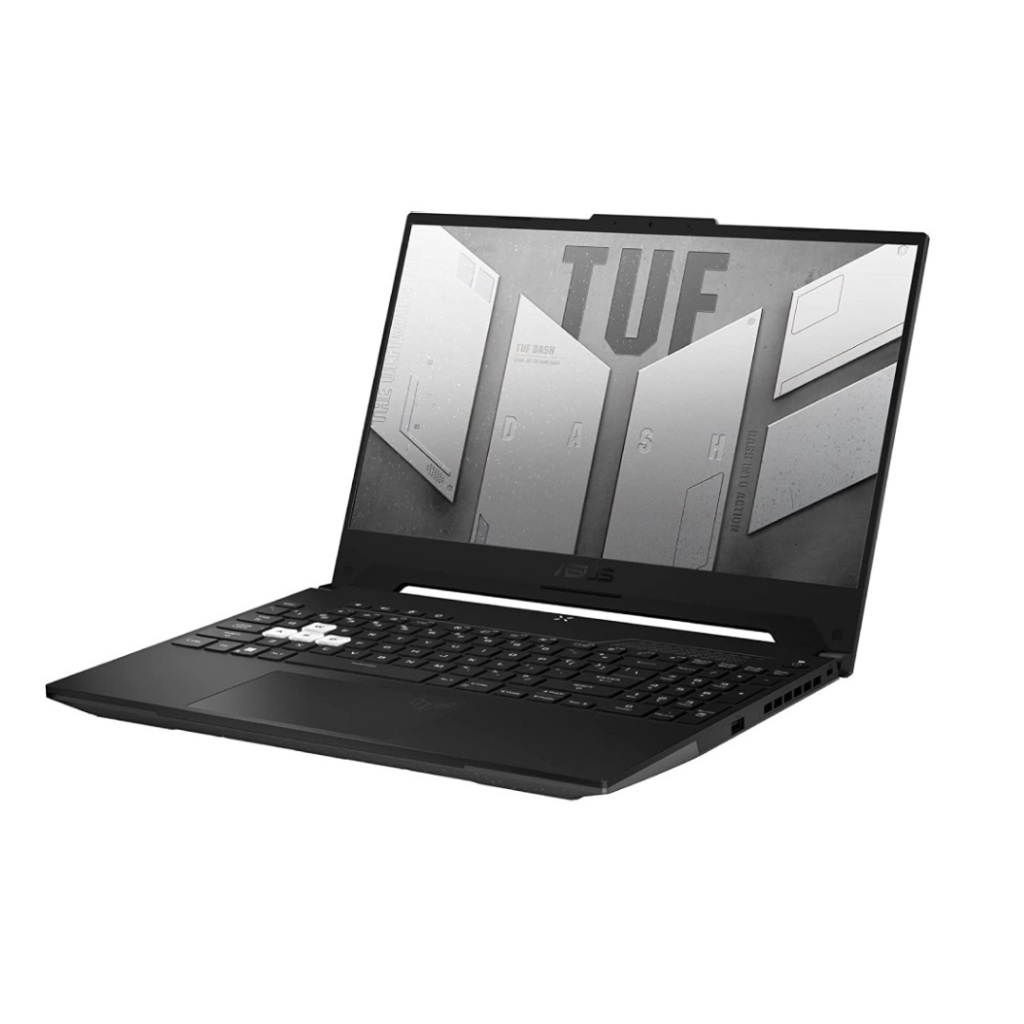 Check ASUS TUF Dash F15 (FX517Z-MHN144W) price below:
add_circle
Comes with a number pad
add_circle
Support Type-C power delivery
remove_circle
Non-touchscreen
Overview:
Built for accelerating victories, the ASUS TUF Dash F15 is ready for everything with its top-tier hardware under the hood. The foremost engines for the next generation multitasking are the perfect blend of the apex CPU/GPU together with the ultra-speed DDR5 RAM. 
The TUF Dash F15 also offers enduring power credit to the 76WHrs Li-ion battery which supports fast charging to 50% of its battery level in just 30 mins. Furthermore, the QHD 165Hz display with Adaptive-Sync technology ensures smooth gaming visuals with beautiful graphics.
ASUS TUF Dash F15 Specifications
CPU:

Intel Core i5-12450H

GPU:

NVIDIA GeForce RTX 3060

Display:

15.6-inch, FHD (1920 x 1080) 16:9, Value IPS-level, Anti-glare display, sRGB:62.5%, Adobe:47.34%, Refresh Rate:144Hz, Adaptive-Sync, MUX Switch + Optimus

RAM:

8GB

Storage:

512B SSD

Ports:

1x RJ45 LAN port, 1x Thunderbolt™ 4 support DisplayPort™, 1x USB 3.2 Gen 2 Type-C support DisplayPort™/power delivery/G-SYNC, 2x USB 3.2 Gen 1 Type-A, 1x HDMI 2.0b, 1x 3.5mm Combo Audio Jack

Dimensions

: 354.0

(W) x 251.0 (D) x 19.9 - 20.7 (H) mm
Who is this for?
For a budget under RM5,000, the ASUS TUF Dash F15 is a real deal. It is equipped with top-of-the-class specifications with intuitive features for a better computing experience. Its discrete NVIDIA GeForce RTX 3060 GPU can handle the most recent AAA titles effortlessly while the Dolby Atmos audio surrounds you with high-resolution audio for fully immersive gaming.
More: 8 Bluetooth Headphones Every Gamer Should Consider Getting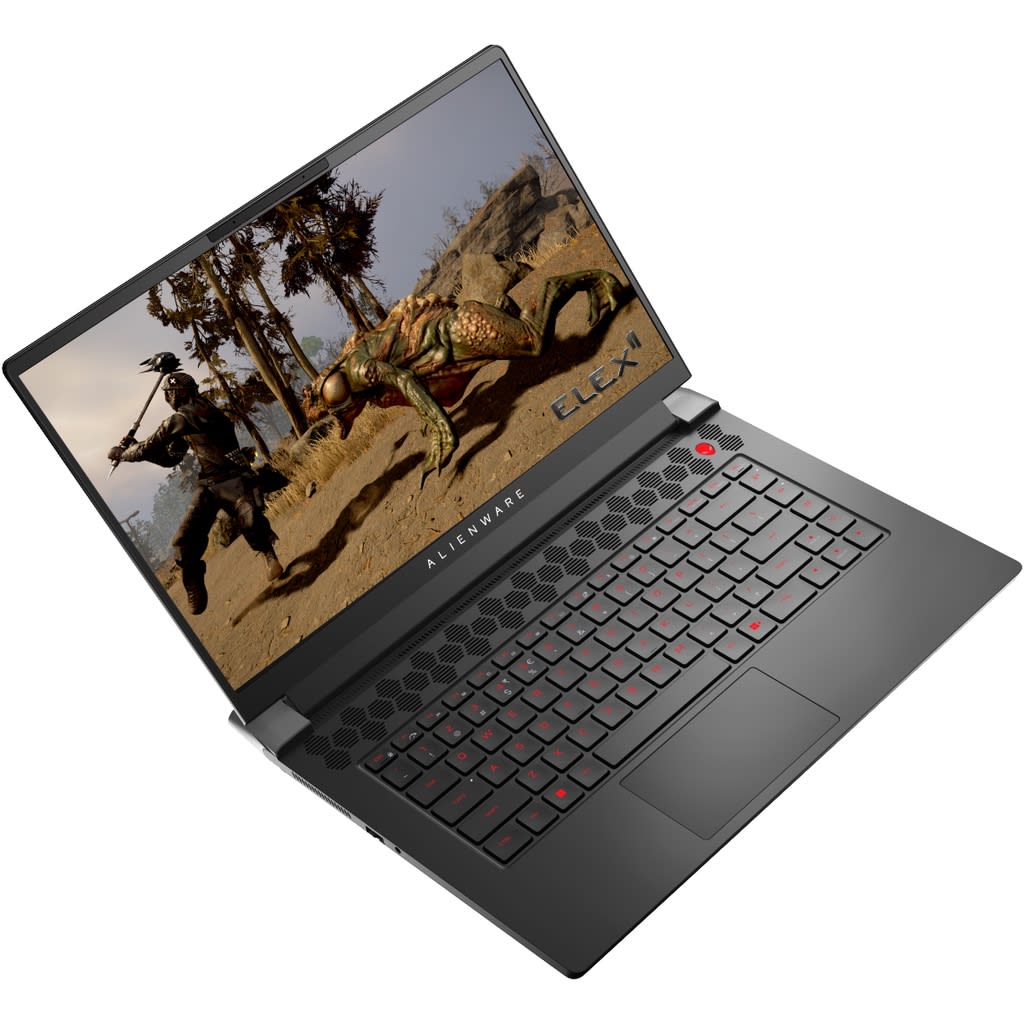 Check Alienware m15 R7 price below:
add_circle
Large screen with high refresh rate
add_circle
Impressive CPU and GPU
add_circle
Does not overheat
remove_circle
Bulky and heavy
Overview
You'll never miss any critical details in your gameplay with the Alienware m15 R7. The 15.6-inch display has an incredibly fast refresh rate starting from 165Hz and up to 360Hz for the optional display. This ensures seamless gameplay and incredible visual performance. It also comes with ComfortView Plus whereby harmful blue light is filtered to give you the confidence to game for hours on end.
Running with the AMD Ryzen 7 6800H, the Alienware m15 R7 is great for gaming. It is also loaded with 16GB of RAM and 512GB of SSD, bringing your mega-tasking abilities to a new level. And of course, you can further upgrade the memory post-purchase for even better performance.
With NVIDIA GeForce RTX 3060, you can run games on high to max settings at 1080p/1200p. Besides, Alienware's Cryo-Tech Cooling Technology helps keep your machine cool during the most intense gaming moments. The ventilation system is also well-designed – with a dual-fan pulling in cool air from the top and bottom vents while exhaling exhaust out the left, right, and rear vents.
Alienware m15 R7 Specs
CPU

: AMD Ryzen™ 7 6800H 

GPU

: NVIDIA® GeForce RTX 3060

RAM

: 16GB, upgradable up to 32GB

Storage

: 512GB SSD, upgradable to 1TB

Display

: 15.6", FHD 1920x1080, 165Hz

Ports

: x2 USB 3.2 Gen 1 Type-A ports, x1 USB 3.2 Gen 1 Type-A with Powershare port, x1 USB 3.2 Gen 2 Type-C port, x1 HDMI 2.1, x1 power-adapter port, x1 RJ45 Ethernet port, x1 headset combo port

Weight

: 2.42 kg

Dimensions

: 356.20 (W) x 272.50 (D) x 23.95 (H) mm 
Who Is This For?
If you need a laptop for both gaming and video editing, we think that the Alienware m15 R6 can satisfy your needs. It has a speedy processor, a decent discrete graphics card, and last but not least, a large screen that offers high colour accuracy and a large viewing experience.
---
FAQ
- How to choose a gaming laptop
Tip 1: Pick your processor
Being the brain of a laptop, the processor is always the most essential component of the whole device. Whether you are picking an Intel or an AMD processor, we recommend you to always go for the newest generation. Of course, this is if your budget allows. Remember, you can't just upgrade the processor anymore post-purchase, unlike memory or storage. In fact, the newest generation is always better than its predecessors whether in its performance, power efficiency, or both. But bear in mind that they always cost more than the previous generations.
Tip 2: Pick your graphics card
If you are a hardcore gamer, it is best to get a discrete graphics card for your gaming laptop. Although integrated graphic cards are getting better nowadays (like the Intel Iris Xe Graphics), their performance still lags behind compared to the discrete types. We recommend getting at least an NVIDIA GeForce MX350 or GTX 1650 as a starter. 
Tip 3: Pick your display
It depends on your preference when choosing the screen size. While a bigger screen offers a better visual experience, it's also naturally heavier in weight, making it less portable. The panel you opt for will depend on your usage. For example, if you are a competitive gamer, you probably will appreciate a TN panel as the fastest response time at the cost of weaker images, low contrast, and bad viewing angles. However, if you primarily use Photoshop and edit videos on your gaming laptop, the IPS is the ideal panel to work on. IPS screen is better than the TN type in every aspect except for the refresh rate and pricing. VA panel is the way to go if you want everything in between.
We hope that these three tips can help you out with your dilemma in choosing your new gaming laptop.
---
Conclusion
Getting your first gaming laptop doesn't have to be a dreadful and confusing task. Just be sure to know what kind of games you'll play and if your budget is enough. With these tips, you should be able to pin down the right gaming laptop for you.
Related articles: