In the market for an affordable gaming laptop? Or are you trying to find the best cheap gaming laptop for under RM2000? There are many good gaming laptop brands with different prices such as from Asus and Lenovo.
To save you from confusion, we've researched to bring you this list of best gaming laptops + a short guide to picking one for yourself.
Why get a gaming laptop?
Despite its name, gaming notebooks aren't just designed for gaming purposes. Beyond its specific uses, these portable machines are notable for their high-performance specs to rival desktops, ranging from the latest Intel i5/i7 processor generation to expandable RAM slots. They also have reliable SSD storage for speedy boot-up and app loading.
Yes, gaming laptops are perfectly suitable for intensive multitasking, where you don't have to worry about opening multiple tabs on Google Chrome. Operating graphics-intensive software like Photoshop and Premiere Pro will have little-to-no lagging issues.
Most gaming laptops have unique features too, namely RGB-backlit keyboards as well as sturdy build quality and cooling system to help regulate the temperature. This ensures better airflow even after long hours of gaming or other uses.
So, whether you are a heavy or casual gamer or even someone who needs a powerful machine that can handle even the most demanding tasks, here are the best gaming laptops you can buy online.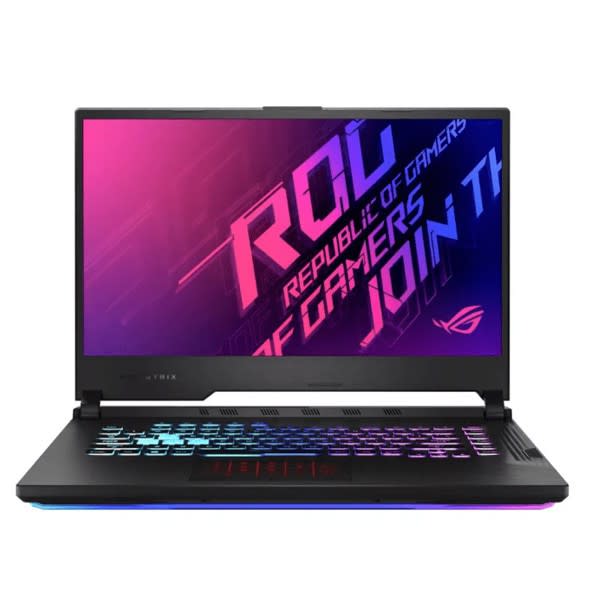 add_circle
High-end specs
add_circle
Good cooling system
add_circle
240Hz refresh rate
add_circle
Sturdy build quality
add_circle
Comfortable keyboard
remove_circle
Loud and noisy fan
remove_circle
Heavy chassis
remove_circle
Average battery life
Here's a beast of a laptop that supercharges your gaming needs, beginning with its top-of-the-line specs including the high-end 10th-generation Intel i7 processor. This is an 8-core powerhouse made suitable for competitive gaming as well as handling heavy-duty applications, say video editing or graphic works.
The entry combination of 16GB of RAM and 1TB SSD helps too, with a speedy boot-up as well as smooth operation and sufficient storage space for your gaming library and other applications. This computer is also equipped with a performance-driven Nvidia GeForce RTX 2070 GPU, which is capable of running most of today's demanding AAA game titles.
The laptop's cooling system a.k.a. ROG Intelligent Cooling is just as efficient, with some reviews praising its internal liquid-metal thermal compound and sufficiently-ventilated exterior on the rear side manages to stay cool under pressure. However, some users baulked over the noisy fan equivalent of a jet taking off.
With its screen at a 240Hz refresh rate, the Asus ROG Strix Scar 15 (G532L) ensures you'll get buttery-smooth gameplay, particularly if you are playing action-oriented game titles. Other praiseworthy highlights include a vivid 15.6" Full HD display with IPS technology that looks good at any viewing angles and solid tank-like build quality.
The built-in speakers are decent enough for a gaming laptop while the overall 2.57 kg weight feels a little too heavy, given the added bulk of a hump at the back for the cooling module. Moreover, the battery life isn't the best of its class here, sustaining only for 5 hours top. Not ideal if you tend to play for longer hours away from an electric source.
One thing that's nice is the comfortable RGB-backlit keyboard, which has well-spaced keys that feel good to the touch and has nice, tactile feedback.
---
More: 10 Best Laptops for Students From All Kinds of Majors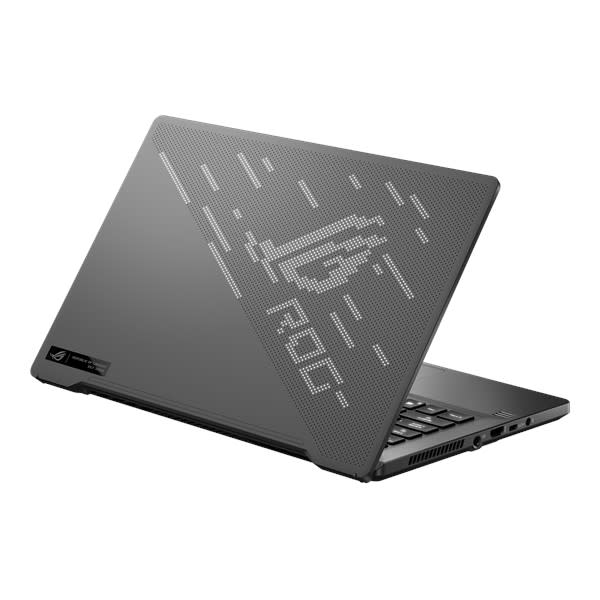 add_circle
High performance
add_circle
Attractive design
add_circle
Long-lasting battery
remove_circle
No Thunderbolt support
Beneath its compact-looking 14-inch laptop lies a plethora of beefed-up specs. This includes a powerful AMD Ryzen 5-4600HS processor with a mid-range Nvidia GeForce GTX 1650 graphics and 8GB of RAM in the entry model. The latter allows you to upgrade your RAM capacity up to 32GB as well as a speedy 512GB SSD that maximises your internal storage space.
If that's not enough, the AMD Ryzen 5-4600HS is said to score higher than Intel i7-10750H in terms of a CPU benchmark, particularly when it comes to heavy and extreme usage of the processor with 635 & 1,031 points over 624 & 956 points respectively.
Given its compact form factor, it doesn't feel as bulky as most gaming laptops out there, weighing at a reasonable 1.6 kg. All of this is made possible, thanks to the usage of two light metal materials; magnesium and aluminium, which are used to construct the exterior.
Other highlights include a bright 120Hz display at Full HD resolution and a keyboard that feels comfortable for long hours of uses. This is particularly thanks to the laptop's elevated hinge at the back between the keyboard layout and the lid.
The built-in dual 2.5W speakers and a pair of 0.7W tweeters are both nice addition too, offering the otherwise small laptop a surprisingly robust sound quality enhanced by Dolby Atmos technology.
Another thing is the durable battery life that can last up to 11 hours, according to some real-life tests. That's an outstanding result for a gaming laptop which even rivals against most traditional varieties.
However, the Asus ROG Zephyrus G14 (GA401) is far from a perfect laptop. Firstly, there's no built-in webcam which means you'll have trouble setting up face-to-face meetings. Some users also complained that it tends to suffer from overheating even with the ROG Intelligent Cooling and dual-fan system. That's not surprising given that this issue happens to ultra-slim laptops such as this model.
Still, if you can look past some of its flaws, this laptop remains a good buy for both gamers and even for students, given its performance-driven specs.
---
More: 7 Best Gaming Laptops You Can Get Under RM 3,500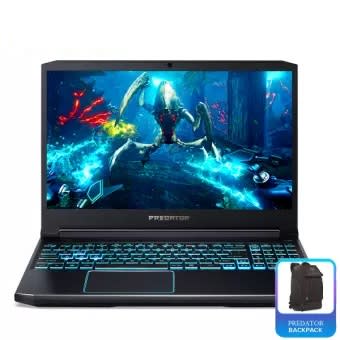 add_circle
Good specs for heavy gaming and multitasking
add_circle
144Hz refresh rate
add_circle
Strong build quality
add_circle
Comfortable keyboard
remove_circle
Poor battery life
remove_circle
Laptop fan gets very loud
remove_circle
Built-in dual stereo speakers not reliable enough in maximum volumes
The Acer Predator Helios 300 (PH315-52) sports the kind of both performance-driven and productivity-boosting specs that works well for competitive gaming. It can even perform heavy-duty tasks like graphic design and programming.
Its entry specs in question include a 9th-generation Intel i5 processor with an 8GB of RAM and 256GB SSD. To note, the latter two can be easily upgradeable to more space at up to up to 16GB and 10TB respectively. If you opt for the Nvidia GeForce RTX 2060 model, you can play popular game titles like "Battlefield V", "CS: GO" and "Fortnite" with ease.
Enjoy smoother graphics upon playing fast-paced action or sports games with a high 144Hz , full HD display. Speaking of which, programmers would love that the screen is in matte and that it's 15.6-inch wide. Adding to the experience is the sturdy build quality is the RGB-backlit keyboard deserves praise for its decent travel and good typing experience.
However, most users aren't satisfied with the laptop's poor battery life since it only runs around 3 to 5 hours top. And that's not a good sign if you want to rely on using it without packing your power cord along.
Otherwise, the laptop's cooling system which utilises the brand's Aeroblade 3D Fan technology works like a charm here. And that is capable of keeping the laptop cool under pressure but according to some reviews, the fan tends to get annoyingly loud. This is particularly evident during the Max settings around 54-55 dB.
Other features include a sturdy built and built-in dual stereo speakers which are decent enough in terms of sound quality. Though, some users complained about the lack of punchy bass while sounds may distort if volume is cranked up to the max.
---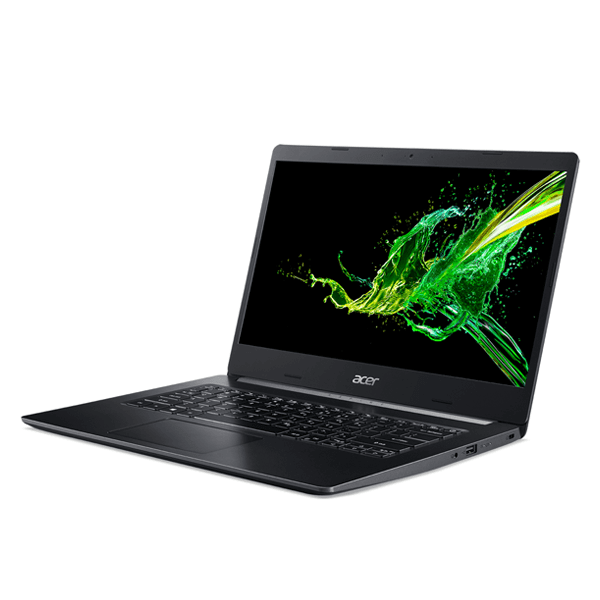 add_circle
Solid productivity performance with an inexpensive upside
add_circle
A better-than-budget display
add_circle
Comfortable keyboard and touchpad
add_circle
Flexible configuration options
add_circle
Easy to upgrade
remove_circle
Display bezels are still not small enough
remove_circle
Smaller than the previous version, but still bulky
While not specifically built as a gaming laptop, the Acer Aspire 5's entry-level Nvidia GeForce MX350 graphics allows you to play some of the most popular games. In turn, you'll have to make do in adjusting them on low to medium settings.
As for the rest of the specs, the laptop boasts the latest 10th-generation Intel i5 processor with a minimum 4GB of RAM that can be upgraded to 12GB. You can expect fast boot-up and loading of apps, thanks to the inclusion of SSD at 512GB storage.
For a budget gaming laptop at such a price point, you'll get a decent Full HD display with IPS technology and Acer ComfyView that minimises light reflection for a comfortable viewing experience.
However, some users disliked how the colours turn out in front of the screen. So, if you are value colour accuracy, this might be a make-or-break decision to put into consideration.
According to most reviews, both keyboard and touchpad are well-designed and responsive enough. The former particularly stands out the most, with each key having better-than-average tactile feedback and are comfortable to the touch. At 1.5 kg, the laptop is reasonably light and the battery life performs sufficiently around 6-7 hours in a real-life test.
---
More: Work and Play Effortlessly with These 7 Thin Ultrabooks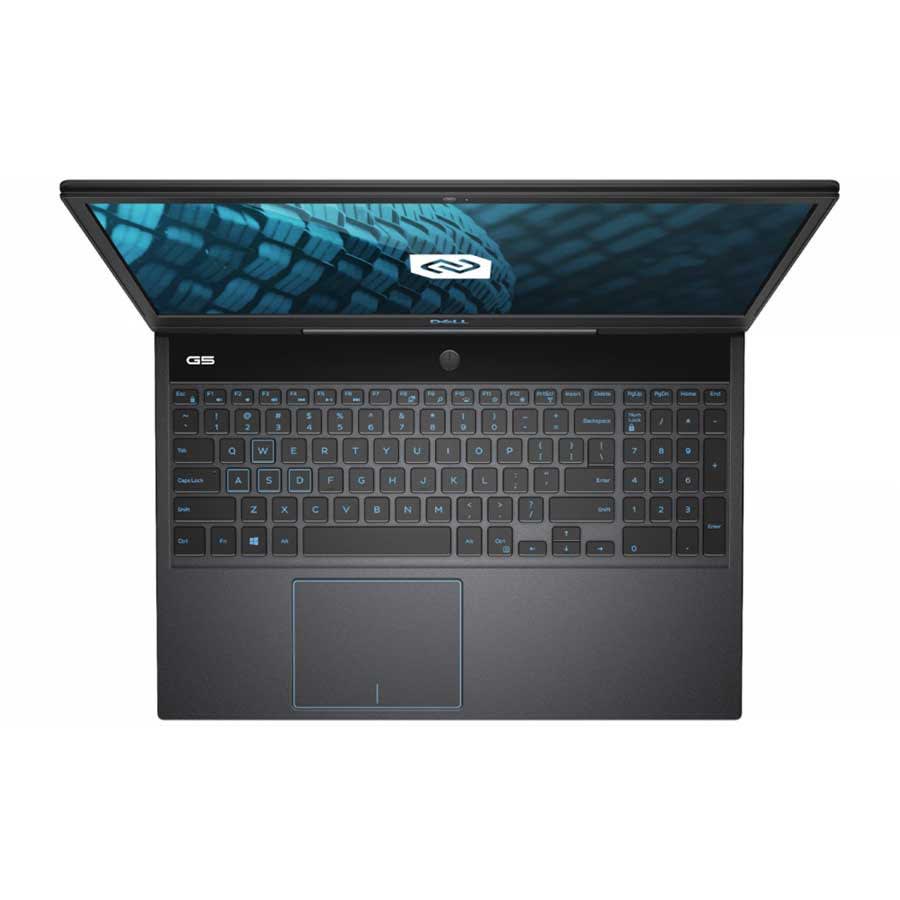 add_circle
Performance-driven specs
add_circle
Great battery life
add_circle
Clicky and comfortable keyboard
remove_circle
Not every game can run smoothly at 60fps
Gamers and programmers who are looking for a mid-range laptop might want to check out the Dell G5 15 (5590) model. As a slightly dated model, we recommend getting the minimum of 9th-generation Intel i5 processor with 8GB of RAM and 512GB SSD. The combo will give sufficient power and performance for gaming and running software development work.
For the former, the laptop features a decent Nvidia GeForce GTX 1650 graphics for playing most older and current game titles. So, you can play the likes of "The Witcher 3", "Assassin's Creed Odyssey" and "Borderlands 3" in medium to high settings at Full HD resolution.
Just keep in mind that not every game runs smoothly at 60fps. This is particularly evident in some reviews' real-life gaming tests. Tested on "Metro Exodus" and "Control", gameplay isn't the best on max settings. In other words, you might need to readjust the settings to medium or low to achieve fluid gameplay.
When it comes to battery life, this is where the Dell G5 15 (5590) passed with flying colours. It can last around 6-8 hours on a single charge, depending on the computing tasks. The laptop's island-style keyboard is also both clicky and evenly spaced which makes continuous typing all the more comfortable.
Finally, at nearly 2.7 kg, it's far from what we would call this a lightweight laptop but the overall slim and compact design, even for a 15.6-inch variety, makes it travel-friendly.
---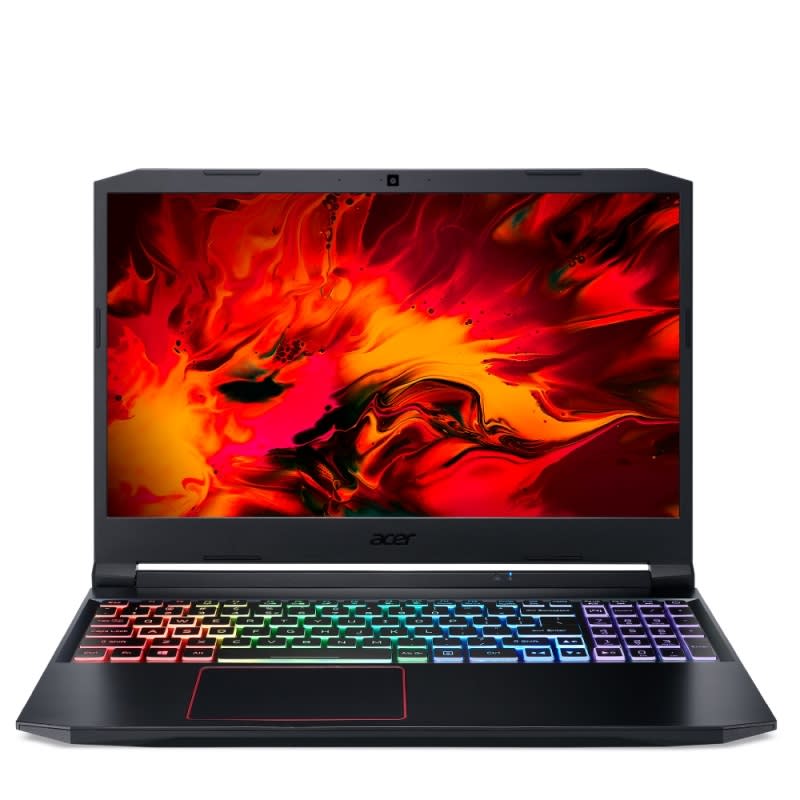 add_circle
Uses the latest 10th-generation Intel i7 processor
add_circle
Better-than-average battery life
remove_circle
Keyboard doesn't stay cool for long after a while
First thing's first; the Acer Nitro 5 (AN515-55) deserves praise for its minimalist black design that contrasted well with red hints, particularly around the rear and the corners of the touchpad. The laptop also neither looks too big nor too small, given that it has a slim body design at 23.9 mm.
Its specs are a winner here, with the entry tier housing a speedy 10th-generation Intel i5 processor, 8GB of RAM and 256GB SSD. All of those helps to maximise both power and performance for running both heavy gaming and other demanding tasks. Even if an 8GB of RAM isn't enough for you, you can boost your laptop's memory up to 32GB.
The Acer Nitro 5 (AN515-55) comes equipped with an Nvidia GeForce GTX 1660, which is sufficient enough to play most popular game titles. Based on some real-life game tests, demanding games like "Apex Legend" and "Far Cry 5" fares well at either high or ultra settings with no noticeable lag or stuttering issues.
Equally worth mentioning here is the 144Hz display in Full HD with the combination of IPS technology and Acer's ComfyView which offers good viewing experience even in extreme angles. Both brightness levels and contrast ratio are just as praiseworthy, with the former scoring well in the screen flickering test.
Most users are also satisfied with the laptop's RGB-backlit keyboard. It provides nice, clicky feedback with an overall decent travel. However, some reviews pointed out that the keyboard can get hot to the touch after a while during gameplay.
On the battery life, it performs decent enough for a gaming laptop, averaging around 6-7 hours top based on several tests including web browsing, gaming and video playback.
---
More: 8 Bluetooth Headphones Every Gamer Should Consider Getting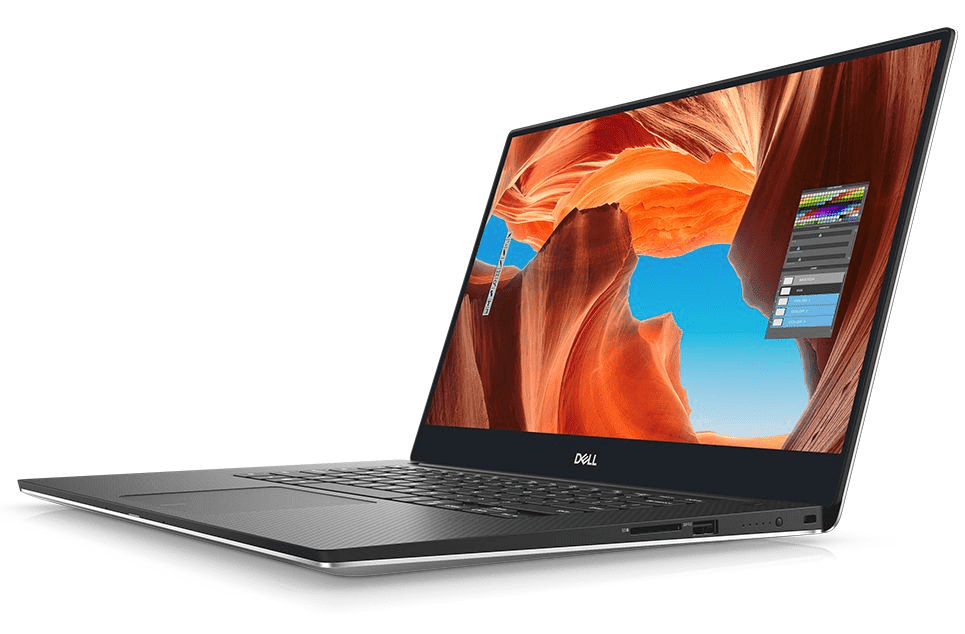 add_circle
Bezel-less display
add_circle
Powerful specs
add_circle
Premium design
add_circle
Long-lasting battery life
remove_circle
Not every game is suitable to be played in max settings
Be it work or play, the Dell XPS 15 packs a wealth of powerhouse specs under the hood of a 15.6-inch Full HD laptop. It also sports a bezel-less InfinityEdge display, which contributes to maximising your viewing experience.
Onto the specs; this laptop comes equipped with an entry speedy 9th-generation Intel i5 processor with 8GB of RAM and 256GB SSD. It's all enough to ensure smooth operation regardless of opening multiple tabs on Google Chrome and streaming HD videos.
Although the Dell XPS 15 isn't primarily built for gaming purposes, its inclusion of an Nvidia GeForce GTX 1650 GPU is capable of handling many game titles in 1080p. And that is as long as you don't expect every game to push well into max settings.
Again, the display is worth emphasising here, with most users applauded its overall vibrancy in terms of its colour reproduction as well as the brightness and contrast ratio. This makes playing your favourite game all the more visually immersive.
The Dell XPS 15 is also notable for its sleek aluminium-and-carbon fiber combo that looks premium enough for its high price point. In terms of keyboard, the laptop's island-style design is praised for its comfortable typing experience and good feedback. Then, there's the better-than-expected touchpad; a result that is fast and responsive upon swiping and clicking with your finger gestures.
Battery life scores a high mark here, lasting around 7-8 hours on a single charge. That's more than enough to last you a full day if you are using it for work purposes.
And speaking of work, it helps that the Dell XPS 15's lightweight but sturdy build quality at 1.8 kg makes it reasonably portable for those who are frequently on the go.
---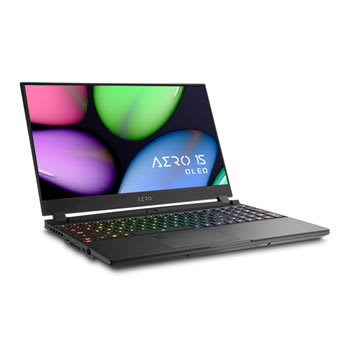 add_circle
Powerful specs to handle up to 4K
add_circle
Vibrant Samsung AMOLED display
add_circle
High-end Nvidia GeForce GPU
add_circle
Plenty of ports
remove_circle
Battery life does not last long for heavy gaming
Video editing requires a lot of power and performance to ensure everything runs smoothly. And thankfully, the Gigabyte Aero 15 OLED is among the laptop that fits the bill just nice. It features a 15.6-inch Samsung 4K UHD AMOLED display that looks visually appealing with amazing colour reproduction all around.
Both brightness and contrast levels are similarly excellent with blackest blacks and whitest whites. If you value visual details the most, the Gigabyte Aero 15 OLED certainly brings their A-game in this particular department.
Under the hood, the laptop boasts with enough performance-driven specs starting from an entry 10th-generation Intel i7 processor to a whopping 16GB of RAM and 512GB SSD, delivering all the power you need for your video editing needs. In fact, during a real-life performance test, there are no noticeable lag issues upon editing a 4K footage using the Adobe Premiere Pro software.
Then, there's the recommended high-end Nvidia GeForce RTX 2070, which a notable addition that can handle today's AAA game titles.
Battery life is varied, depending on the tasks with some users claiming that it can last up to 8 hours on normal usage (e.g. office work, web browsing). However, if you are using the laptop primarily for intense gaming and heavy-duty tasks, expect to sustain around 4 hours top.
The laptop has plenty of ports too to get you sufficiently connected, namely a Thunderbolt 3 as well as 3 USB 3.2 and an SD card reader. At just 2 kg, the Gigabyte Aero 15 OLED is reasonably lightweight for anyone who wants to take it outside wherever they go.
---
---
Alright, so you know what you want to do with your laptop. But do you know what set of features should be in your gaming laptop? Here are some basic tips to help you further pin down a specific set of features to consider in a gaming laptop.
How to choose a gaming laptop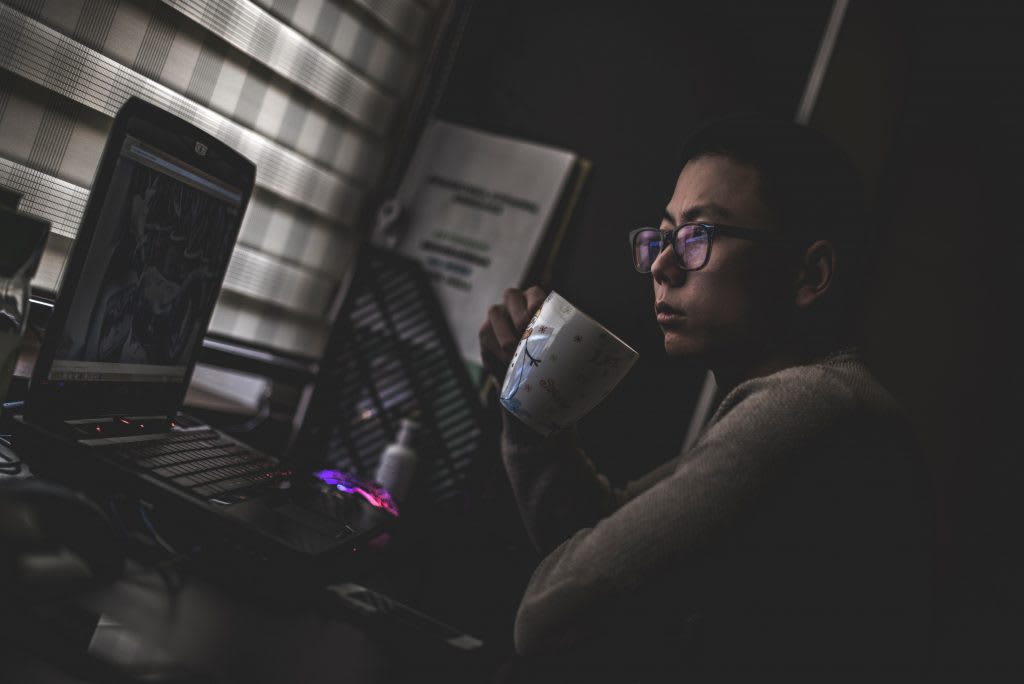 Enough storage:

Games of today can take up as easily as 5 GB of storage space. We'd recommend to have as much as 1TB. If you are looking to invest in an external hard disk drive instead, one with a fast speed of 7,200-rpm should be adequate.

RAM:

8GB RAM is best recommended for most productivity tasks (so you can run more programs without risks of crashing and lagging). To be sure, a 16GB RAM is what you should consider getting.

CPU:

If you have the budget, a Core i7 Processor should do the trick. Otherwise, one can kinda get by with a quality Core i5 Processor.
More tips on choosing a gaming laptop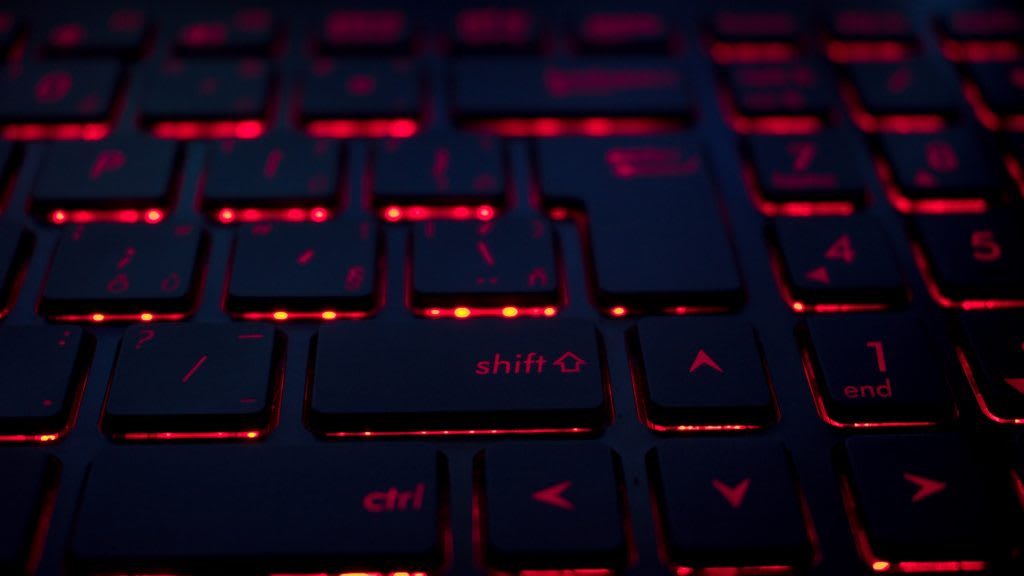 Bigger size:

While this is highly preferential, just take note that most gaming laptops are at least 15-inch in screen size. While there are screen sizes of 13-inch (such as the Razer Blade Stealth), they usually do not possess a much powerful CPU/GPU. Also, the bigger the size, the heavier the laptop will be.

Better screen resolution:

Avoid getting anything that has less than 1920 x 1080 display. You'll want your graphics to look like Call of Duty, not Minecraft.

High refresh rate:

The higher the refresh rate, the smoother your graphics movement is. Most laptops have 60Hz together with 1080 resolution, which is quite enough for most kinds of gamers.

Comfortable keyboard:

Often overlooked, but it's one of the most important tools for any kind of laptops. You'll want to avoid hand cramps by getting a laptop with a comfortable keyboard.

Nvidia G-Sync or AMD FreeSync:

These two technologies eliminate tearing and ghosting of game graphics, so try to get a laptop with such features.

No touch screens:

Sure, you can impress your friends with your innovative laptop. But is touchscreen really a need for you? Often, you don't use them as much for gaming, and they also drain your laptop battery.
---
Conclusion
Getting your first gaming laptop doesn't have to be a dreadful and confusing task. Just be sure to know what kind of games you'll play and if your budget is enough. With these tips, you should be able to pin down the right gaming laptop for you.