You will never suspect how a little spark of a fused electricity box can potentially lead to a fire. When you have a smoke alarm installed in the building, this helps you keep tabs on fire safety by immediately being alerted when smoke is detected. 
If you've been looking up for a smoke detector, we've sourced some of the best types of smoke detectors of varying brands in the market that will guide you to make the right choice. 
Top 10 Smoke Detectors in Malaysia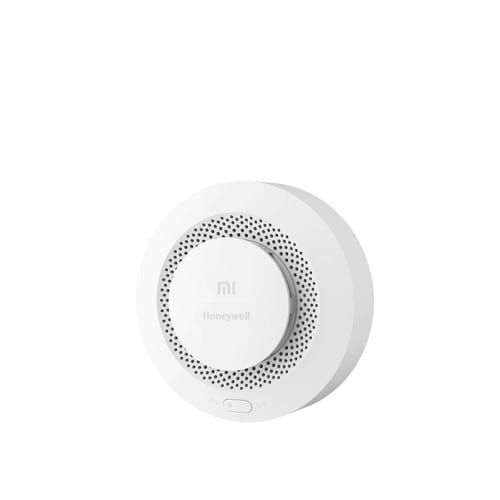 Check Xiaomi Honeywell Mi Smoke Detector price below:
add_circle
5-years battery life
add_circle
A photoelectric smoke sensor that detects smoke instantly
add_circle
Sounds audio-visual alarm when the smoke density exceeds the limit
Why is this our top pick? 
Xiaomi's smoke detector alerts you when smoke is detected within a short time so you can make haste of the situation and take safety measures before the fire situation worsens. Once the smoke is detected, it sounds the alarm at 80 dB within 3 meters. 
When there is fire, a loud alarm will be triggered through the MIUI devices that you're using. However, when there's a false alarm, you can easily silence the alarm through the Mijia App.
Overview 
The fascinating concept of this smoke detector is that Xiaomi has collaborated with Honeywell which specialises in fire alarms to design this smoke detector. It comes with a high-precision sensor to detect smoke density and send out alarms instantly before the fire matures. 
When the smoke density exceeds a certain limit, an alarm will sound at 80 dB to alert you when smoke is detected. Not only that; Xiaomi's smoke detector also uses an advanced optical labyrinth design that can easily detect smoke particles. Once it detects fire for the first time, it triggers the alarm to safeguard your safety. 
Details 
80 dB alarm sound coverage covers within a 3 m range

Utilises a Bluetooth gateway or Bluetooth Mesh gateway to send smoke detection alerts to your phone
Who is this for?  
To boot, once a fire is detected, the video of it can be recovered by a smart camera that's connected to a nearby Bluetooth network, which is sent to the Mijia App to monitor the situation in real-time. This allows you to contain the fire while it's still in its initial stages. This alarm makes a great purchase for the user who'd be away from their space often.
Users also commented that this smoke detector functions well and it has quite a high-pitch volume for its sound volume, which is just what you need to alert you of fire before it worsens.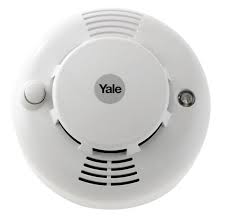 Check Yale E-SD2 Smoke Detector price below:
add_circle
Utilises photoelectric sensing technology
add_circle
A low battery indicator gives a reminder when the battery is weak
add_circle
External test button on the cover for easy testing
Overview 
Operated by a 9V battery, Yale's Smoke Detector can be easily installed in any room or space without the hassle of fixing wires, calling an electrician or handyman to fix it. This smoke detector's non-radioactive photoelectric sensor also alerts you when the presence of smoke is detected. 
Besides, there's also an external test button on the cover of this smoke detector that allows you to easily test it. With that, the Smoke Detector is safe to use as its nonradioactive photoelectric sensor alerts you and anybody else within the building to be aware of looming threats of fire. 
Details  
Low power consumption 

Easy installation as no wiring nor power supply is required

An unlimited number of smoke detectors can be installed without interference
Who is this for?  
More often than not, more than 1 smoke detector is installed within a building. Thankfully, this smoke detector would make a great additional alarm and that it won't cause any interference to other existing smoke detectors. If that's a situation you're concerned about, this alarm is for you.
Check Aqara Smart Smoke Detector price below:
add_circle
Made with flame-retardant material
add_circle
One-button control to operate its features
Overview 
Looking for a reliable fire alarm system? The Aqara Smart Smoke Detector triggers all of your siren-equipped Aqara Hubs automatically through its alert system. It'll also send push notifications to your phone or any other devices that have the Aqara Home app, when smoke is detected. 
If there's more than one smoke detector installed, one of them will simply trigger the rest to sound the alarm. 
Also, this smoke detector's powerful siren will alert you whether you're in another room, sleeping, or occupied with other work. Its vivid LED too will blink almost as instantly when the alarm is sounded. 
More than that, due to its energy-saving technology and lasting lithium battery, this smoke detector can function for as long as 10 years. This minimises the need to constantly change a depleted battery., or wonder when should you maintain your fire alarm out of paranoia.
Details 
A loud siren that blares up to 85 dB

10-year battery life

Highly sensitive detection
Who is this for?  
Thanks to Aqara Smart Smoke Detector's sensitive technology, it has a high accuracy rate of alerting you at the initial stages of a fire. 
Not only that; the head of this smoke detector is designed with an insect-proof net that prevents bugs from entering into the corners which can interfere with the efficiency of the sensors. Disarming the smoke detector is also very straightforward. If you have the budget to spare for an advanced fire alarm system, this is it.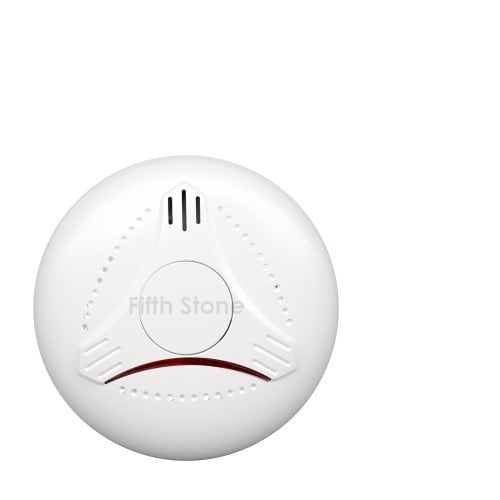 Check 10 Years Lithium Battery Lifetime Smoke Alarm Detector price below:
add_circle
Sounds a loud alarm signal exceeding 85 dB
add_circle
Environmentally friendly as it uses less battery power that leads to less battery waste
add_circle
Cost saving in the long run due to its battery type
Overview  
When there's a fire, soot and debris will cloud the surroundings and at times, affect the sensitivity of smoke detectors to sound the alarm. Well, not this one. 
This smoke detector is efficient and reliable in sounding the alarm in the dustiest conditions when there's a fire. It utilises a photoelectric sensor that's powered by a lithium battery which can last up to 10 years. There's even an auto-reset feature as well as a test button for you to test that both battery and alarm are functioning as intended. 
What's more is that the detector will blare a loud alarm and flicker a bright LED light to alert you when a fire is detected somewhere within the building. 
Details 
Powered by a lithium battery that has low battery consumption

Auto-reset setting

Dust and mothproof, and anti-white light interference
Who is this for?  
When a smoke detector is powered by a long-life lithium battery, this means that this smoke detector is always kept on. Adding on, it uses less battery power which means it saves cost and leads to lesser battery waste. 
Moreover, the durability of its battery also ensures longevity in its use, minimizing the constant need to change its battery. As this smoke detector is dustproof, dusty conditions certainly will not affect the sensitivity of its sensors.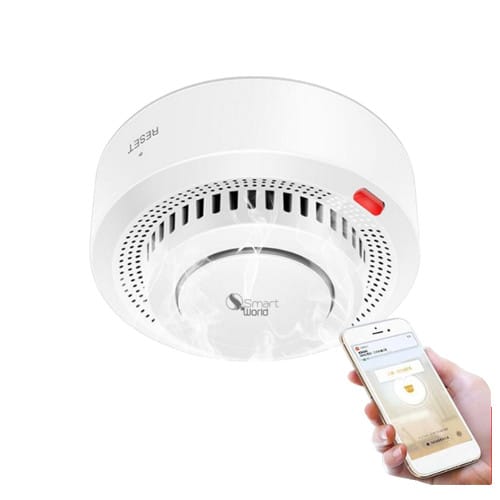 Check TUYA SMART WORLD WIFI Wireless Smoke Detector price below:
add_circle
Sensitive to smoke as it detects it instantly
add_circle
Multiple detectors can be installed within your home or office thanks to its strong anti-interference feature
add_circle
1-year warranty period
add_circle
Sounds an 80 dB alarm and flashes a red LED when smoke is detected
add_circle
Alerts you when a low battery is detected
Overview 
WiFi smoke detectors typically come with dip switches on the back of each unit. When these switches are on the same setting, all smoke alarms will sound when the Test/Reset button is pushed. 
For TUYA's WiFi smoke detector, it's connected to different applications such as Smart World, Tuya Smart, or Smart Life. This makes it convenient to be used in many areas of a building because it can instantly detect smoke and sound the alarm. Not only that; your phone will be alerted with notifications informing you of fire. 
To boot, TUYA's smoke detector will sound a blaring alarm at 80 dB and flash a red LED when smoke is detected. Don't worry about the installation or the cleaning process of this smoke detector as it is designed with a full buckle patented structure and an anti-dismantle bracket to help you install it effortlessly. 
Details  
Detects smoke instantly 

Strong anti-interference 

Can be used widely in homes, factories, schools, hotels, offices, and lots more
Who is this for? 
All you need to do is install the TUYA app on your phone, and you'd be able to monitor the dynamics of smoke in real-time through the app. Almost immediately after, push notifications are sent to your phone to alert you so you can take the necessary precautions. This will guide you towards taking protective measures to ensure the safety of yourself and others within the place.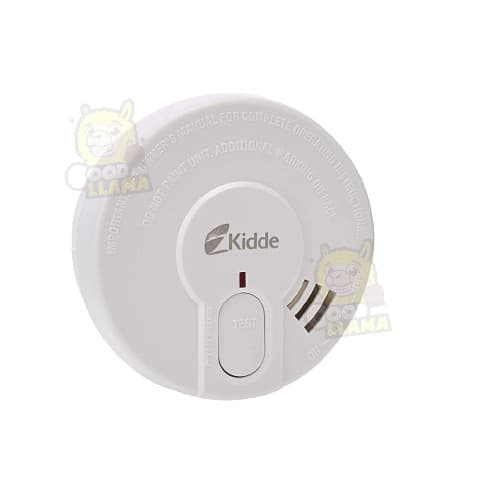 Check GOOD LLAMA Original Kidde Smoke Detector price below:
add_circle
1-year warranty
add_circle
Easy to install as it comes with a mounting bracket with 2 screws and dowels, and 1 alkaline 9V battery
add_circle
Detects smoke faster than ionization alarms
Overview
Be it for the bedroom, living room, or any other space in your home, installing a smoke detector is important to be fixed on every level of your home to prevent the surge of fire from escalating. 
GOOD LLAMA's smoke detector utilises photoelectric sensing technology that allows it to detect visible smoke particles much sooner than ionization alarms. As these smoke particles enter the smoke alarm passage, the high density of smoke in the bedroom affects the photoelectric sensor, ultimately leading it to trigger the smoke alarm.  
Details 
Equipped with a test button to check on the alarm operation

Sounds a signal when the battery needs to be replaced

Rings the alarm at 85 dB when smoke is detected 
Who is this for? 
Designed in the US, GOOD LLAMA's smoke detector is BOMBA-approved, which further assures you of the reliability of this smoke detector at alerting you when smoke is detected. For your assurance, users complemented that this smoke detector is of great quality and functions exceptionally well. Indeed it blares a loud alarm and blinks red light when smoke is detected.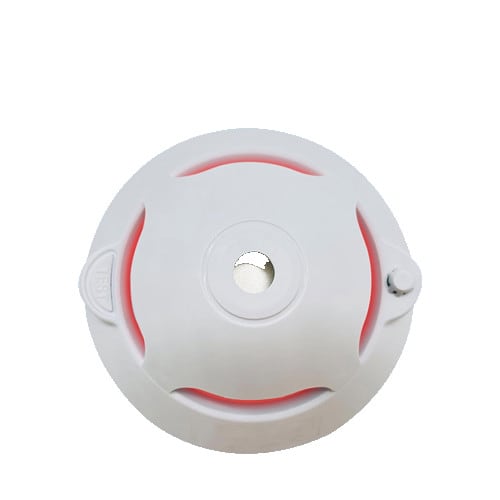 Check Chunhee Smoke Detector (SM06TA) price below:
add_circle
1-year warranty
add_circle
Easy installation thanks to its given screws and anchor plugs
add_circle
Environmentally friendly as its 10-year replaceable battery doesn't require frequent change
add_circle
Made of ABS flame-retardant shell material that's fire-resistant
Overview 
The reliability and efficiency of smoke detectors at hotels are of utmost importance. This standalone photoelectric smoke detector is powered by a 3V lithium battery that has a lifespan of more than 10 years. It covers a wide coverage as it can detect smoke within a 60 m range. Complete with a fire-retardant V-O-rated ABS housing, this smoke detector withstands temperatures up to 50°. 
Besides that, this smoke detector is designed with a mesh design surrounding its head to prevent insects, mosquitoes, and dust from entering the smoke detector. This helps prevent any obstruction to the sensor which can cause false alarms to be alerted instead. 
Details 
Simple and secure installation on walls and ceilings 

Highly durable as it can withstand temperatures up to 50° 

Built-in test button to test the detector of its performance
Who is this for?  
Don't be deceived by its modest size as this smoke detector performs efficiently well.  Its 80 dB alarm rings the moment the fire is detected somewhere within the premises of the building. Thanks to its optical smoke-sensing technology, it's also quick to respond to a blazing fire. 
Moreover, the outer intake of the smoke detector is designed to accurately detect the level of smoke. Once the smoke concentration exceeds its standard limits, an indicator light flashes and at the same time, an alarm is triggered.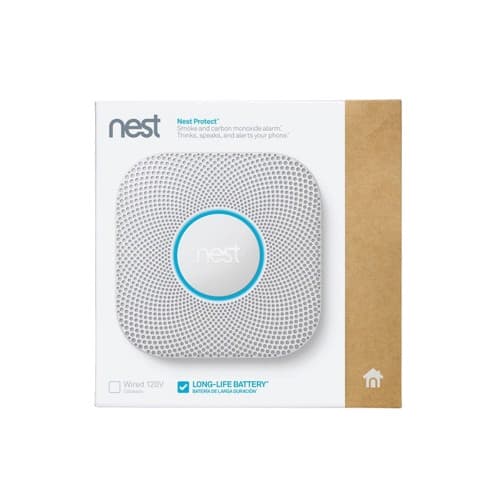 Check Google Nest Protect Smoke + Carbon Monoxide Alarm price below:
add_circle
10 years battery life
add_circle
Constantly monitors its sensors and batteries by exhibiting green light which means everything's functioning well
add_circle
The Nest Protect app can be easily installed on iOS and Android devices
Overview 
Google's Nest Protect Smoke and CO alarm is one smart tool for 'communicating' fire alerts to you. 
Complete with an industrial-grade smoke sensor, it'll automatically test itself to ensure that it's functioning well. Not only that, it's designed with a human voice to warn you of potential fire captured somewhere in the building. If it was however a false alarm, you can easily silence the alarm on your phone through its Nest app. 
Nest Protect will also send an alert to everyone who has the app if the smoke detector is triggered in your house and if you're not able to get home in time. Any member of your family who has a Nest account can also operate the smoke detector to its full potential. 
In case the Nest Protect's battery has run its course, it'll also alert you with a message on the phone.
Details 
One-tap test of the smoke detector which produces a full report after it's finished

Lights up in dark environments whenever it senses motion 

Blares a red light and sounds the alarm when smoke or CO has reached dangerous levels
Who is this for?  
The incredible design of Nest Protect is that its Split-Spectrum Sensor utilises 2 wavelengths of light to detect smoke from both fast-burning and blazing fires. Moreover, the Nest Protect's has other features such as a long-lasting carbon monoxide sensor in case smoke is not present. 
If you forget to test the smoke detector regularly, fret not. Nest Protect automatically checks its batteries and sensors over a course of 400 days. Adding to that, it also utilises Sound Check to quietly test its speaker and siren once a month. What's not to love about Google's Nest Protect smoke detector?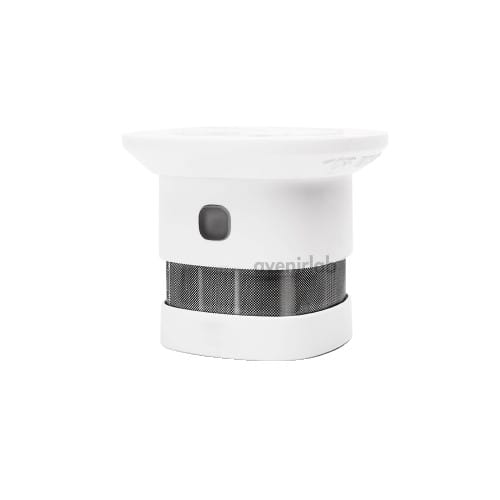 Check Tuya Smart Home Zigbee Smoke Detector price below:
add_circle
Installs easily by using the given 3M tape or screws
add_circle
5-year battery life
add_circle
1-year warranty
Overview 
Introducing TUYA Zigbee's smoke detector with a buzzer that sounds an alarm at a high pitch of 120 dB. With double sensors to detect smoke, it'll immediately activate the high-pitch alarm in just 2 seconds. At the same time, you'll be alerted to push notifications sent on your phone. 
Moreover, it's equipped with a long-lasting 1500mAh battery that operates on low power consumption. You can also check the battery's power level from time to time through its real-time battery monitor in the app on your phone. 
As it's a wireless smoke detector, you don't need to use any cable or tool to fix it. 
Details 
Equipped with a 3V lithium battery with low-consumption power  

An alarm notification is sent to the phone instantly when smoke is detected 

Wireless installation doesn't require any use of cables or tools to set it up

Sounds a high-pitch alarm at 120 dB
Who is this for?   
Complete with 360° high-sensitivity monitoring, this smoke detector's Online Monitoring Function detects any motion as well as sends a notification to its app on your phone. Even more so, this TUYA Smart Home Zigbee Smoke Detector is compatible with Amazon Alexa, Google Home, Apple Siri, and Tmall Genie to arm and disarm the alarm operation.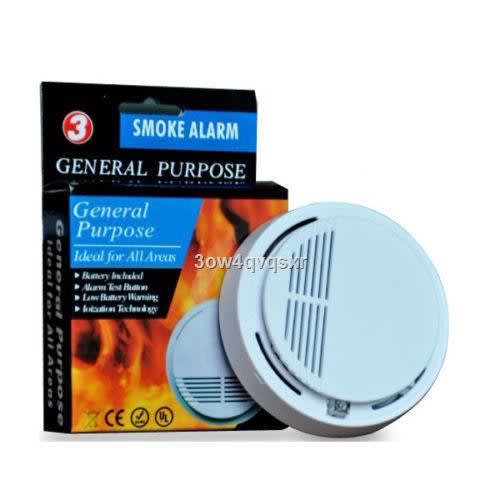 Check Standalone Smoke Detector price below:
add_circle
Easy to install thanks to the given mounting brace, and 2 screws and support plugs
add_circle
10-year lifetime warranty
Overview  
Be it for the home or office, you'd be amazed at what this reliable smoke detector can do. 
First, it has a highly sensitive photoelectric sensor to detect fire in its infancy before it could break out into a raging fire. When smoke is detected, this smoke detector flashes its LED indication every 53 seconds. Then, it sounds an alarm at a volume of 85 dB so everyone within the building is alerted. 
Whenever a false alarm is triggered, you can also easily silence the smoke detector by pressing its test button. Moreover, its extensive 10-year battery life minimises the constant need to change batteries, unlike many other counterparts with shorter battery life. When the smoke detector needs a change of battery, its alarm will beep every 40 seconds so you'd be aware. 
Details 
Comes with a built-in lithium battery 

Equipped with an advanced photoelectric sensor 

Flashes LED light indication every 53 seconds 
Who is this for? 
Before the fire can slowly consume any flammable materials and spread to an uncontainable blaze, you'd already have taken the necessary measures to safeguard your safety thanks to this smoke detector. The photoelectric sensor's sensitivity detects maturing fires by alerting you through its flashing LED light indication and sounding the alarm. 
Apart from alerting you when smoke is detected, the light on the smoke detector is also important to notify you if it's functioning well or if its battery needs to be changed. 
---
What is the function of a smoke detector?

 
You can only imagine the number of lives that can be saved due to smoke detectors that provide early warnings of a fire. That is, of course, the job of a smoke detector which is to  sense smoke through its varying types of sensors such as photoelectric or ionization sensors. 

Most importantly, the purpose of a smoke detector is to detect smoke within a building and alert its occupants of the potential threat of fire. It offers early warnings of a fire so you could take the necessary safety measures. 

It's important to have a smoke detector as early detection is important so it gives you time to react, evacuate the building, and call for emergency services. 
---
How Does Smoke Detector Work?

 
When smoke particles are present in the air, a smoke detector detects it through its sensor. Once the smoke enters the smoke detector, it flashes light, triggering the electrical circuit within its mechanism thus, initiating a chemical reaction.  This then sounds the alarm, either a high-pitched siren or horn, alerting everyone within a building of a fire. 
Related articles