Kitchen hoods have slowly become an essential part of every household, especially apartments in Malaysia. This is due to the fact that there is no proper airway for the smoke from cooking to be released from the kitchen. 
Sooner or later after cooking, smoke and grease will accumulate and cause the surfaces to be sticky, which leads to pest problems as well. Hence, people tend to opt for a cooking hood, which ensures that no smoke or grease gets trapped in the kitchen.
Interested in maintaining the cleanliness of your kitchen? Here are some great cooker hoods to get for your kitchen.
Top 10 Exhaust/Cooker Hoods in Malaysia 2023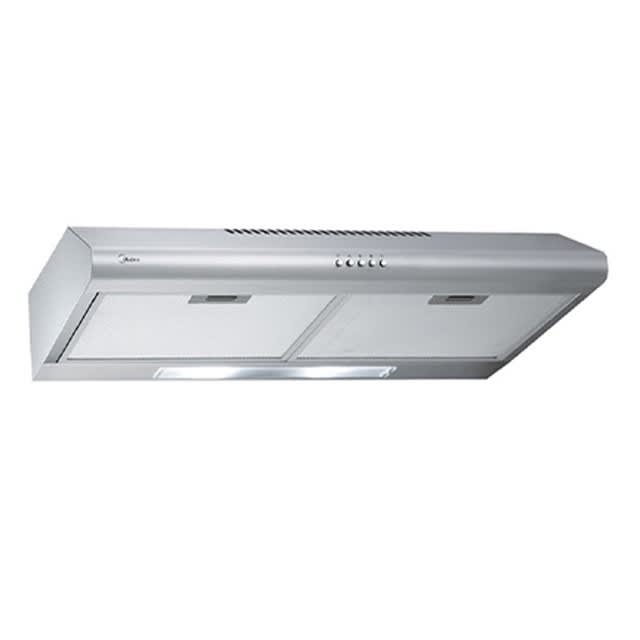 Check Midea Slim Cooker Hood price below:
add_circle
Easy to clean the filters
Why Is It Our Top Pick?
Aside from its good price, this cooker hood has such a slim exterior that it will not take up much space in the kitchen.
Overview
For an affordable price, the Midea Slim Cooker Hood is attached with two aluminium filters and two charcoal filters to remove the stench efficiently. Not to mention, it utilises a pair of powerful twin motors to efficiently remover odour as well. There's even an LED lamp fitted in case the hood is making your cooking experience too dim for your liking.
Details
Suction power: 900m3/hr

Stainless steel

LED lamp 

Has push buttons

Two aluminium filters and two charcoal filters

Two motor, bigger power

Duct Out or Recirculating System

Washable filter x2

Product dimension:

54(L)x80(W)x17(H)
Who Is This For?
The Midea Cooker Hood is quite simple to install due to its compact and slender factor. It's also a wonderful option if your kitchen is small as well.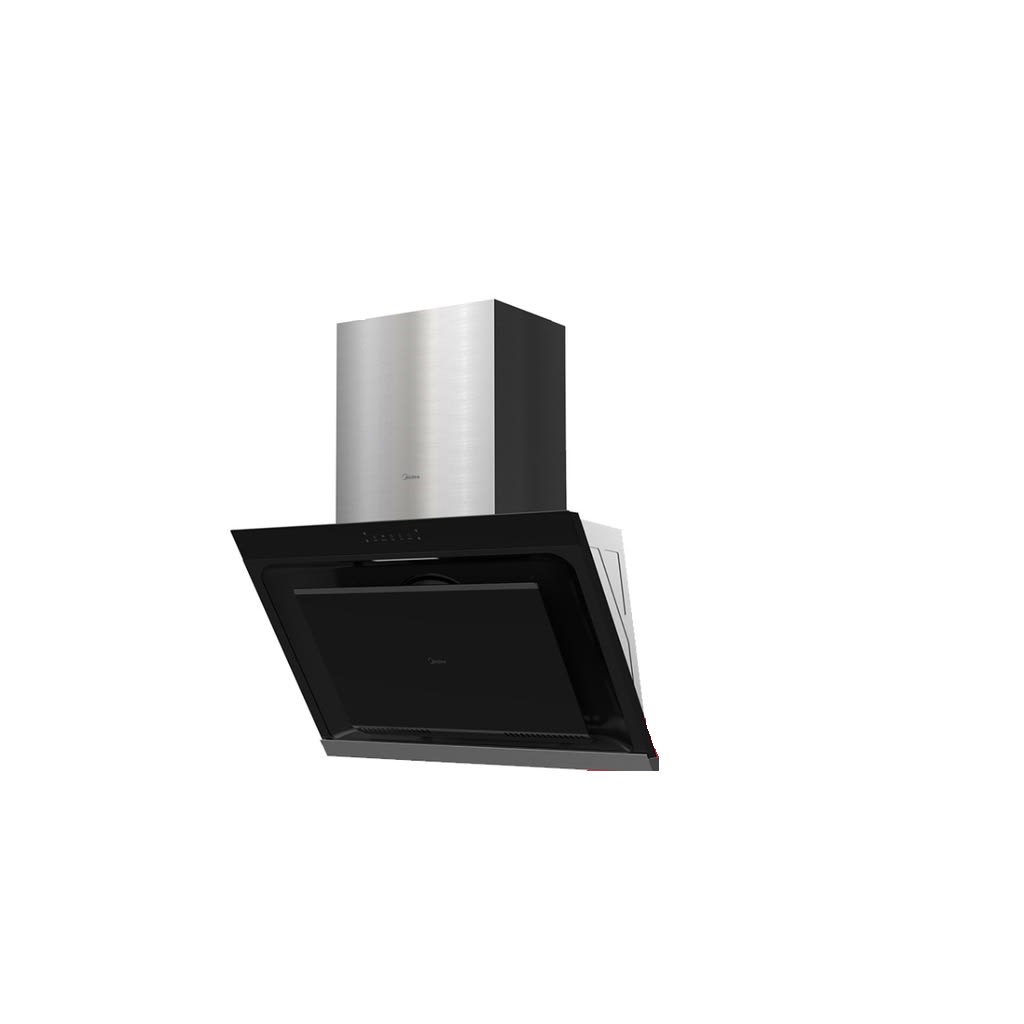 Check Midea Skyline Cooker Hood 1500m³/hr price below:
add_circle
Easy to clean the elongated oil cup
add_circle
Easy to access
Overview
With a mere handwave, the cooker hood in the kitchen can be activated (via hand gesture) for ease of accessibility. Aside from that, this hood utilises a 3D Circum Ventilation to keep the kitchen cool and clean at the same time. 
Not to mention, the aesthetically pleasing design of this cooker hood is surely eye-catching with its slanted design that stands out among other cooker hoods.
Details
Suction Power: 1500m3/hr

Touch Control

Gesture Control (Hand Wave On/Off)

LED Lamp: 2x1.5W

Duct out operation mode

2-speed selection

Included aluminium ducting hose 190mm

Product dimension (mm): 896(W)x460(D)x545-1345(H)
Who Is This For?
Older people who struggle to reach the cooker hood button would benefit from the gesture control feature since it takes a mere hand wave to initiate the appliance.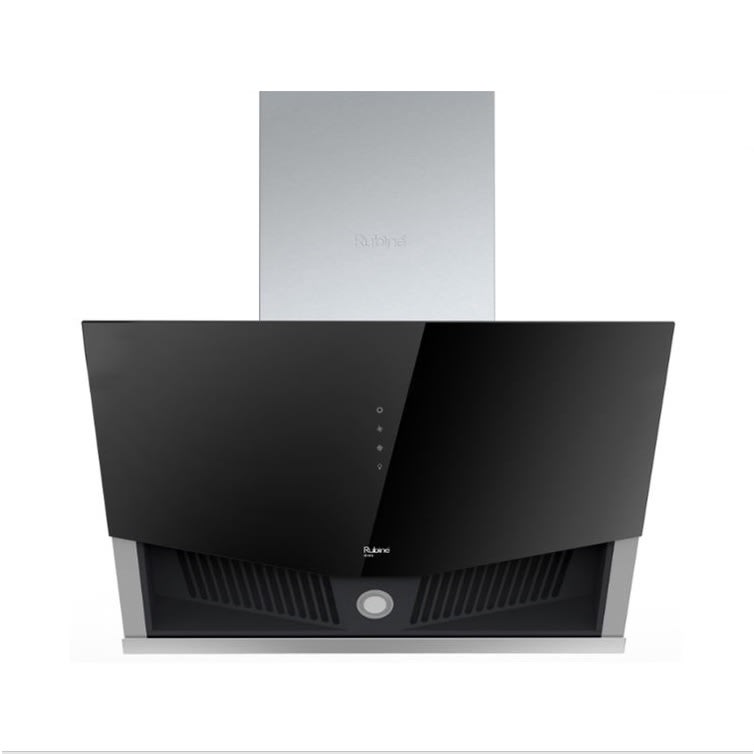 Check Rubine Marker Cooker Hood price below:
add_circle
Quick extraction
add_circle
Sleek design for easy cleaning
Overview
It is always a hassle to get a good cooker hood for a lesser price. Nevertheless, Rubine Marker has exceeded expectations by manufacturing an all-round cooker hood that is still within the budget. With a good re-circulatory system and two extraction speeds, your kitchen will not be a greasy place after all!
Details
Suction Power : 1400 m³/hr

Surface Material/Furnishing : Stainless Steel & Tempered Glass

Sensor Touch control panel

Extraction Speed Level : 2

Ergonomic Baffle filter

Lamp : 1 x LED Lamp

Has both exhaust and Recirculation system

Has charcoal filter
Who Is This For?
People who are budget-conscious can surely take a breath of relief since the Rubine Marker Hood is both efficient and affordable in keeping your kitchen breathable and clean.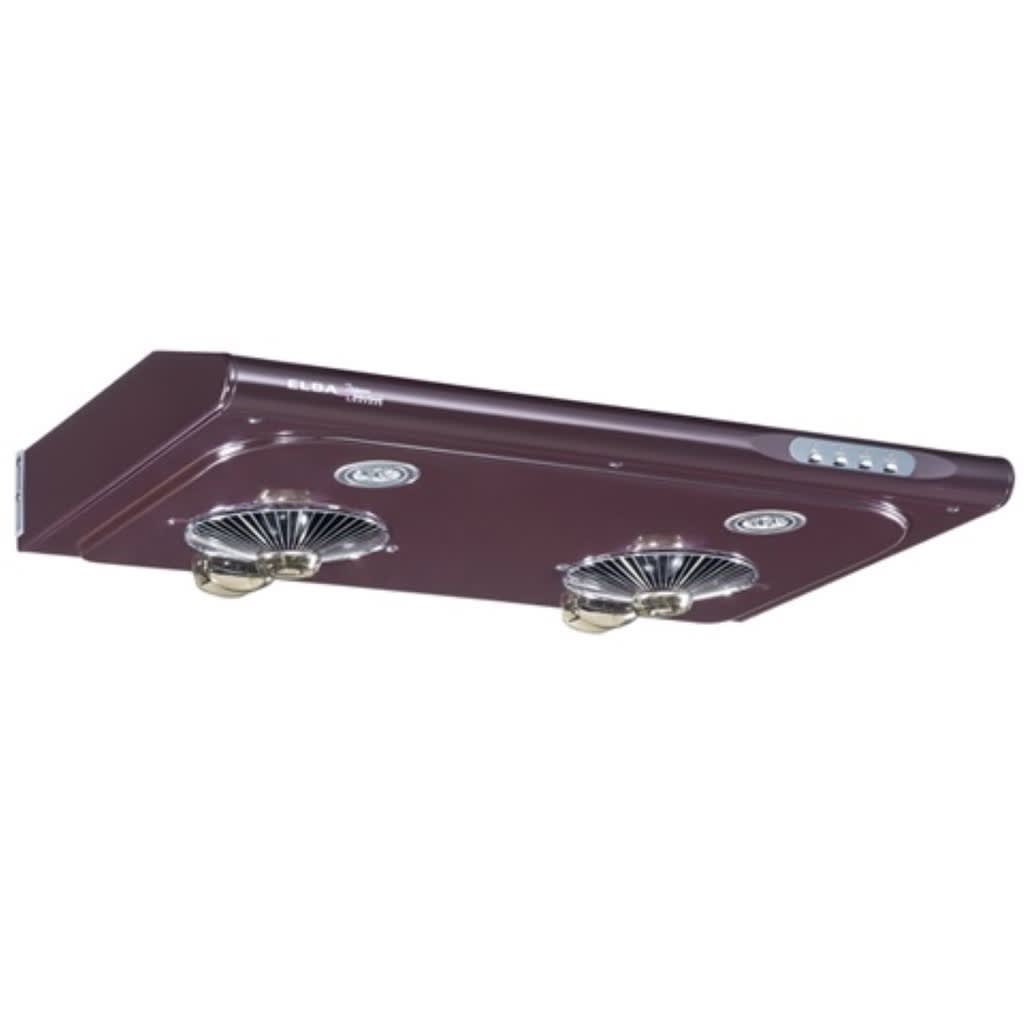 Check Elba Cooker Slim Hood 1917/76 MC price below:
add_circle
Slim and smooth design
add_circle
Easy to wash the cups
Overview
The Elba Cooker Slim Hood shines out for its double motor to clear off unwanted smoke and smell efficiently. Moreover, since we don't always need to utilise both blowers at once, you are free to control them independently for a more precise control. Not forgetting; with this hood being fitted with a charcoal filter, it promises to extract oil and smoke by tenfold.
Details:
885m3/hr

Twin motor

Fitted with a charcoal filter

Independent control of blowers

Push button panel

Motor power: 160W

Product Dimension (mm) (W x H x D): 755 x 100 x 510
Who Is This For?
The twin motor system makes quick and effective extraction of smoke possible, which is advantageous for people who are accustomed to heavy cooking on a regular basis.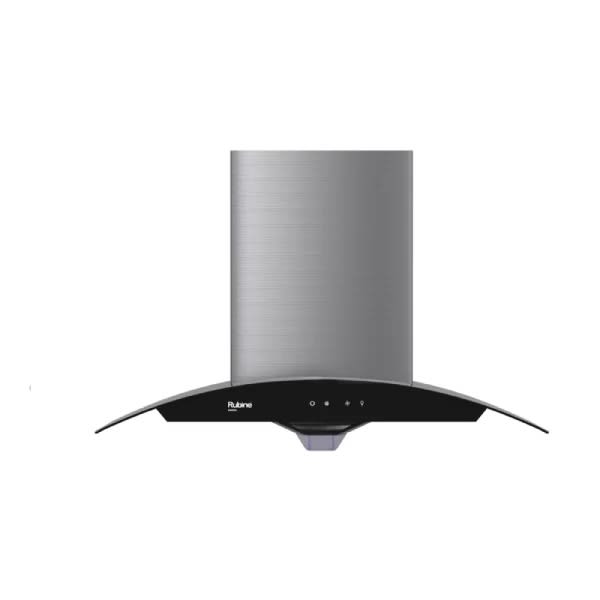 Check Rubine 1200m³/hr Glass Hood RCH-MARIA-SS price below:
add_circle
Easy to install
Overview
Aside from ease in maintenance; the Rubine Glass Hood creates an airy and spacious atmosphere since it is not fully covered with stainless steel materials. Hence, it will also not look very bulky in the kitchen. 
Other than that, with its ducting and recirculation system, smoke is able to be extracted rather quickly and efficiently without much hassle.
Details
Suction power (m3/hr):1200

Control panel type:Sensor Touch

Extraction speed :3

Oil filter type:Pyramidal

Oil cup/trap:Yes (outer)

Charcoal filter:√

Lamp:2 (LED)

Delay timer:√

Production Dimension (W x D x H mm):896 x 500 x 567 - 967
Who Is This For?
If your kitchen feels easily congested, installing a glass cooker hood would be ideal, and a Rubine Glass Cooker Hood would be a good option as well for ease of cleaning.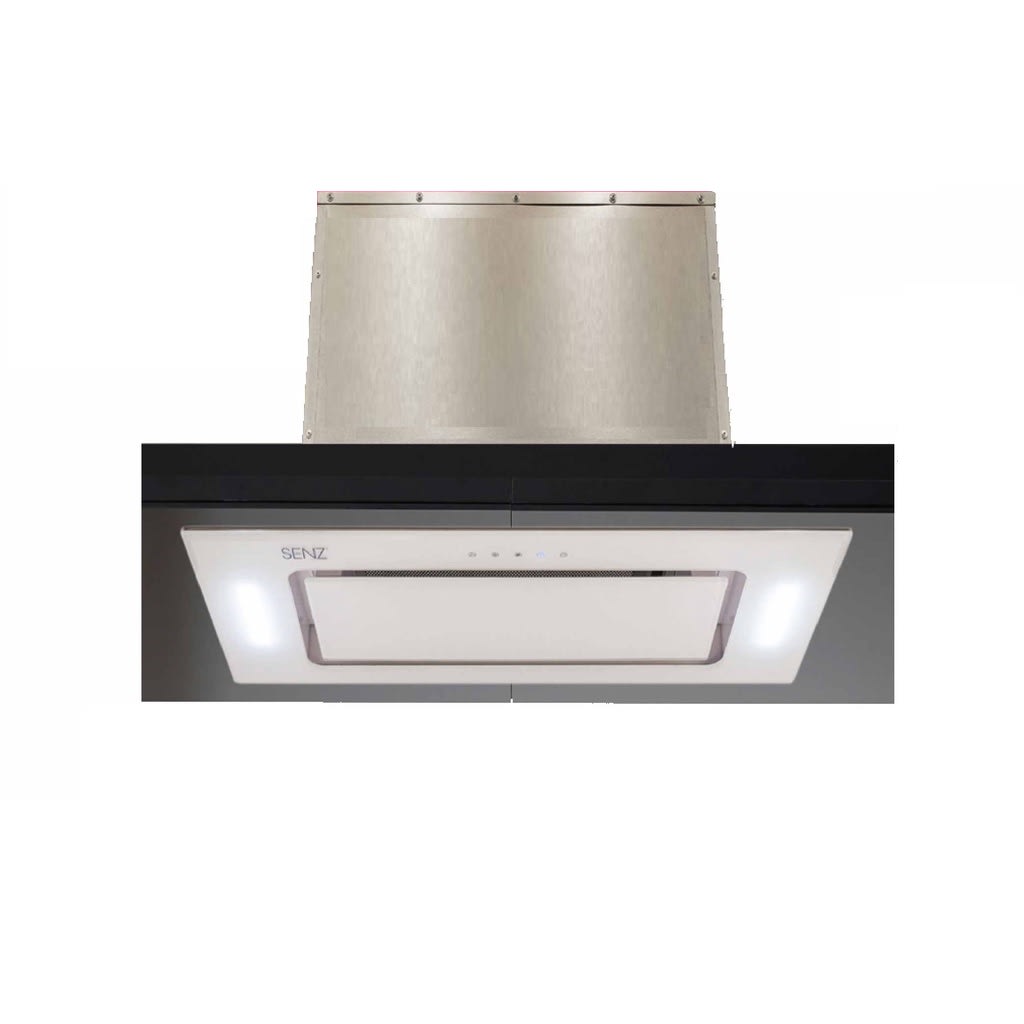 Check SENZ 1200m3/h Invisible MultiHood SZ-CH1288RC price below:
add_circle
Easy to operate
add_circle
Elegant design
Overview
Although there are cooker hoods that are slim, which would keep the kitchen from being too congested, having an invisible multi-hood surely takes it up a notch. 
The Senz Invisible Multihood is attached to the ceiling under the cabinet so that your kitchen can stay a lot more open. Its performance is no slouch either, being fitted with twin carbon filters and a recirculation system for efficient extraction of fumes.
Details
Suction power : 1200m3/h

3 speeds power

LED lights

Washable 6 layers aluminium filter & oil cup

Modern and stylish touch control design for easy operation

Exhaust / Recirculation option

Twin Carbon Filters

Hose dimension: 160mm (6 inch)

Provide charcoal filter only

Product Dimension (L x W x H) (mm) : 750 x 300 x 305
Who Is This For?
Such an elegant and stylish hood would be a perfect addition for any kitchen, especially if you have an European-themed interior design for your house. Of course; for those who wants an airy kitchen, this hood is for you.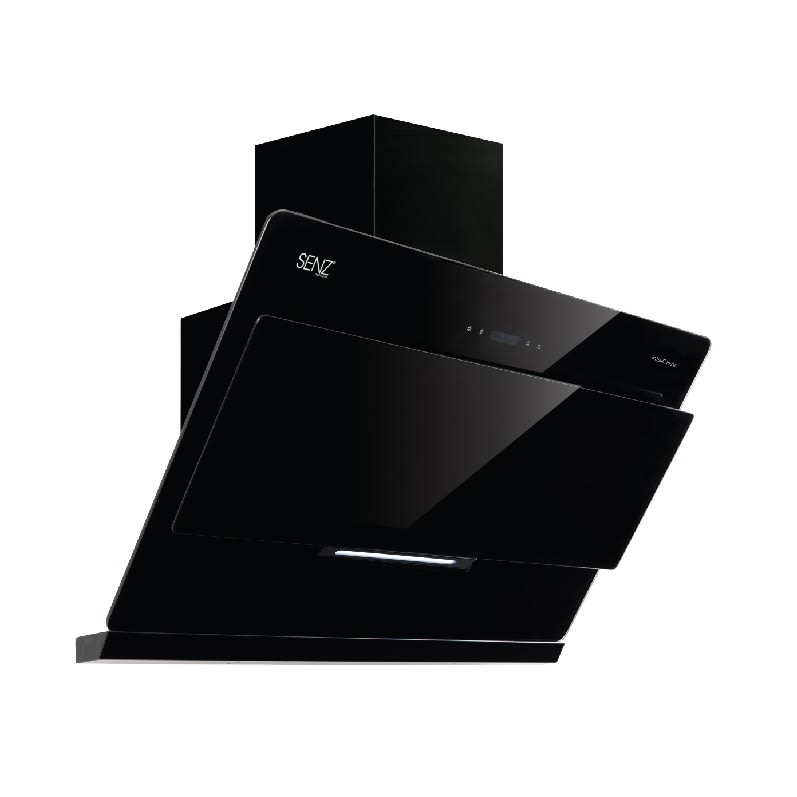 Check Senz 1400m3/h Heatpro Intelclean Chimney Cooker price below:
add_circle
Easy to operate
add_circle
Soft touch sensor
Overview
Having a cooker hood comes with the responsibility of cleaning it. However, Senz came up with a smart cleaning system that allows the cleaning process to take place on its own. With its twin carbon filters installed, this hood from Senz is able to ramp up efficiency of fume extraction.
Details
Suction power: 1400 m3/h

Heat auto cleaning function

Exhaust / recirculation option

Twin carbon filter

Metal oil cup is 5 times bigger than traditional size

LED lights
Who Is This For?
As long as you want a clean and hygienic range hood, this would be the right choice since it has a smart cleaning system that makes cleaning and maintenance easy.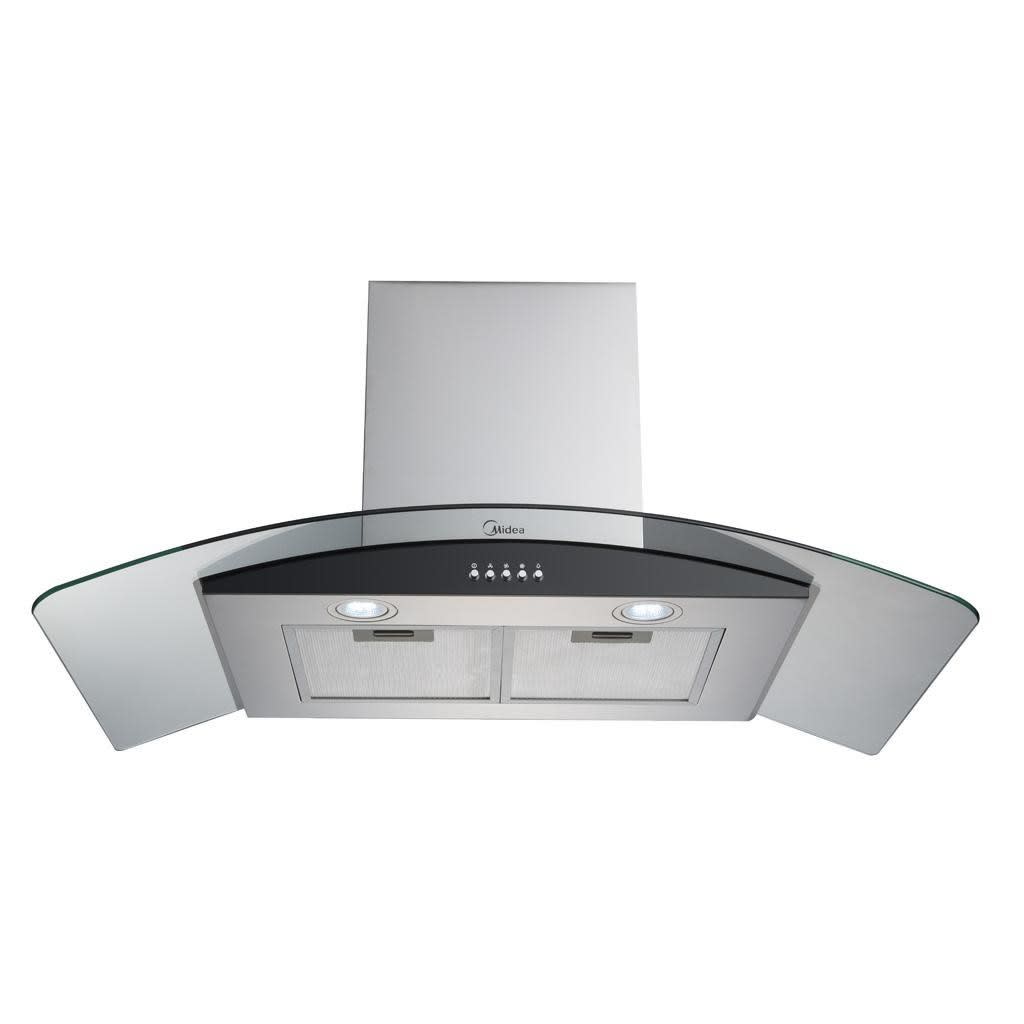 Check Midea MCH-90MV3 Cooker Hood With Charcoal Filter price below:
add_circle
Easy to operate
Overview
Charcoal filters are very effective at absorbing organic particles such as oil and trapping them in the activated charcoal that is within the filters. This essentially helps to eliminate odour of cooked oil or any other particles right away. 
Here, Midea utilises a charcoal filter in the cooker hood, which ensures that the extraction is done well without any bad smell looming around the kitchen. It's also made with materials that makes cleaning easy after cooking is done.
Details
Power Consumption (W): 333W

Range Mount Type: Wall Mount

Suction Power : 1200m3/hr

Push Button Control

LED Lamp: 2 x 1.5W

With Charcoal Filter x 2

Washable 5-layers Grease Filters x 2

Duct out or Recirculation operation mode

3-Speed Selection

Stainless Steel & Tempered Glass
Who Is This For
Do you use a lot of oil in your cooking on a regular basis? Then this is exactly what you need to keep your kitchen clean. With the use of charcoal filters, smells are efficiently eliminated in a speedy manner.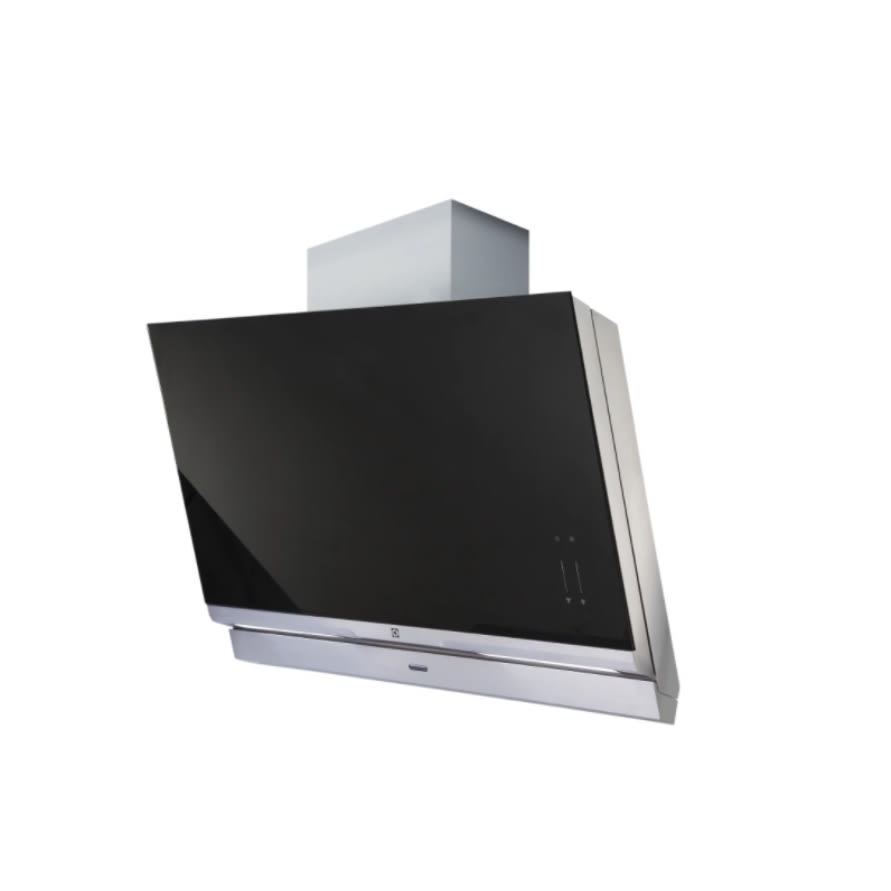 Check Electrolux Sliding Designer Cooker Hood High Suction price below:
add_circle
Has cleaning reminder
add_circle
Shorter cleaning time
Overview
This Electrolux Hood's premium sliding glass design is made with a power boost extraction performance of up to 1,500 m3/hr airflow. With such a high air pressure, you can look forward to immediately refreshing your kitchen and reduce clean-up time. In terms of maintenance, the hood also has an easy-to-maintain clog-free dual filter system that's easy to clean.
Details
IQ Touch 4 Fan speeds

Clog free dual filter system

1500m3/hr designer hood

One touch elevation

Power boost

High air pressure
Who Is This For?
Because there is more room for the smoke extraction to occur in large kitchens, it would be the ideal choice for homes with large kitchens due to its high suction capacity. Thus, having an appliance with such strong suction power will be handy in those situations.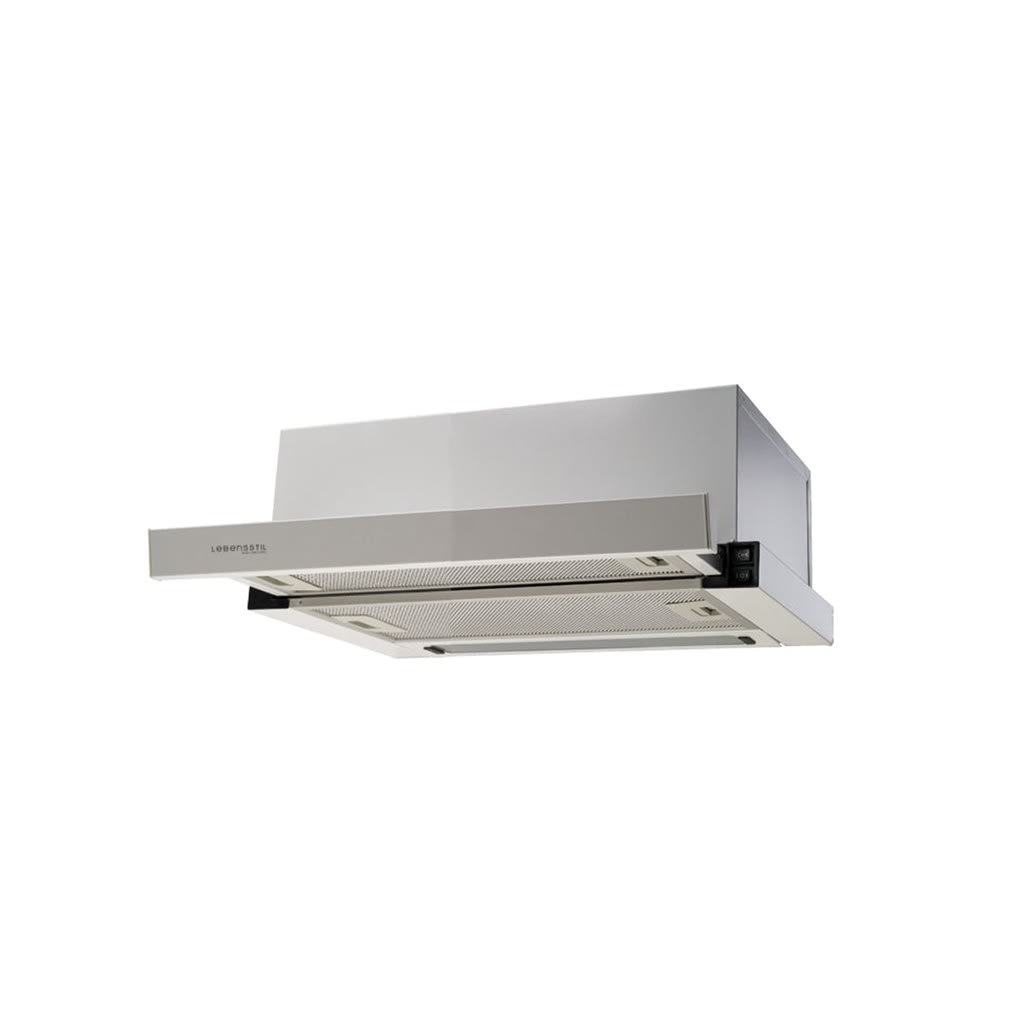 Check Lebensstil Kollektion Telescopic Pull Out Cooker Hood price below:
add_circle
Does not use too much space
add_circle
Easy to operate
Overview
Utilising an Aluminium Mesh filter, the Lebensstil Kollektion has one of the best telescopic cooker hoods that gets the job done efficiently. 
This hood has a sleek design that fits perfectly into a small kitchen space since it can be stowed away when not in use. Although the operation is rather mechanical and lacks a touch panel, it is still simple to use and would be a modern addition to a kitchen.
Details
Extraction (Max) : 500m³/h

Control Panel : Mechanical

Speed Level : 2

Filtration Type : Aluminium Mesh Filter

Extraction (Mode) : Duct Out, 5″ hose | Optional : recirculate
Who Is This For?
A pull-out cooker hood like this one is suitable for small kitchen spaces since it is made to fit into a panel above the stove. Additionally, the aluminium mesh filter provides an extended life for the hood.
FAQ:
- How to choose the perfect kitchen hood?
To choose the right hood for your kitchen, make sure you know these:
1. Unit's airflow rate
Normally measured in cubic meters per hour (m3/h), is an important element in choosing the perfect kitchen hood. Therefore, if it is lower, it would be suitable for small kitchen spaces since it does not take much for the extraction to take place. 
For example, multiply your kitchen's width, length and height to get your kitchen's volume in m3. Then, multiply the result by ten. When you choose the hood, ensure that the flow rate is equal to or above the result of the multiplication for efficient extraction. 
The size of the hood must be the same as the width of the cooktop to clear smoke, heat and grease. If too small, it will not be able to absorb odour properly and cause ventilation issues in the kitchen.
2. Cooker Hood Type: Extraction system recirculating
An extractor hood, as the name suggests, extracts the odour and releases it outside the kitchen through an extraction duct. They are known to be more effective, but requires professional installation which may costs more. Thus, this is a sure option for those who will cook often.
3. Cooker Hood Type: Recirculating System
A cooker hood with a recirculating system filters the air thoroughly before it is expelled back into the kitchen. 
This system provides a sufficient amount of filtration of odour and is easy to install but not very effective in removing the smell completely. Also, it requires the filters to be changed on a more regular basis. They are also usually smaller in unit size, and are perfect for small homes.
Related articles