Heart rate monitor watches are gaining popularity. These smartwatches come in a wide variety of colourful straps and can monitor your heart rate whether you're being active on your fitness pedestal or just chilling on your couch. 
Though heart rate monitors aren't always extremely accurate, they are a good enough estimate of where your heart rate lies between exercise and rest. These heart rate monitor smart watches get more and more innovative in the market with varying features dedicated to sports activities, GPS, sleep tracking, fitness tracking, music storage capabilities, and many more. 
From Garmin to Apple, how do we decide on the one that's right for us? Not to worry as we have listed 8 of the best ones to help narrow down your search. 
---
Table of Contents
Top 8 Heart Rate Monitor Watches in Malaysia
How accurate are heart rate monitor watches? 
---
Top 8 Heart Rate Monitor Watches in Malaysia
Check Fitbit Luxe price below:
Why It's Our Top Pick:  
"We feel that Fitbit Luxe is an all-rounder heart rate monitor watch. With a sustainable battery life for up to 5 days, its heart rate monitoring is remarkable making it one of the best to have on your wrist whilst you're active with sports. Sleek and attractive, this smartwatch is a great daily booster for helping you keep up with your health habits.
To top that, with excellent health monitoring tools, and the competency to support the Fitbit app and ecosystem, the Fitbit Luxe is another one of the best Fitbit ranges you don't want to miss out on." 
Features:  
With regards to its specifications, Fitbit Luxe comes with a 0.76-inch AMOLED power display that is protected by a Corning Gorilla glass. It comprises a heart rate sensor, accelerometer, and red and infrared sensors for oxygen saturation (Sp02) monitoring. 
Performance:  
The smartwatch's SpO2 blood oxygen monitoring enables you to check your oxygen level in your blood so that you can be aware of any vital changes in your fitness and wellness. Its in-app Cardio Fitness Score educates you on how you can improve your fitness level over time. Besides, the Active Zone Minutes alerts you when you've entered your personalized target heart rate zone during workouts.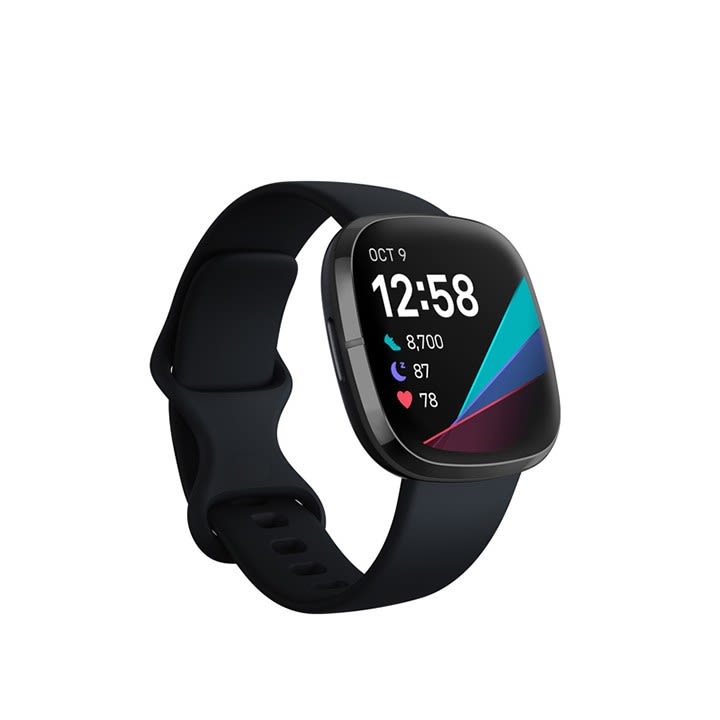 Check Fitbit Sense price below:
add_circle
Onboard music storage
add_circle
Long battery life
remove_circle
Unable to install apps from the watch
Understand your body better with better monitoring of your heart health, stress management, skin temperature conditions and more thanks to Fitbit Sense.
Features:  
This smartwatch comprises an ECG, stress tracking, and body temperature monitoring. It also comes with a loudspeaker and microphone that enables Bluetooth calling. With a 1.58-inch AMOLED display, be sure to expect better and more vivid information at your best viewing.
Performance:  
This comprehensive fitness tracker boasts an ECG tracking that can detect irregular heart rhythm. Its innovative stress monitoring app alerts you when you're feeling stressed, while its temperature-monitoring feature detects abnormal body temperature while you snooze. Thanks to its in-built GPS, you can conveniently track your pace and distance on your runs, walks, etc.
Apart from tracking activities and calories, Fitbit Sense even tracks the menstrual cycle for women, blood oxygen, inactive modes. Expect up to 6 days and beyond of battery life, from just a single charge.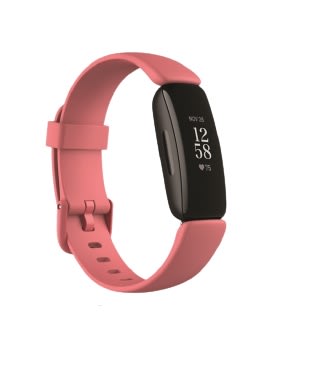 Check Fitbit Inspire 2 price below:
add_circle
10-days battery life
remove_circle
Side control can at times complicate activity tracking
A slim tracker that is capable of monitoring your heart rate at such an affordable price? Add to cart now!
Features:
The Fitbit Inspire 2 has a user-friendly interface that allows you to track your steps, burned calories, activity, sleep, and much more. Its 24/7 heart rate monitoring is just one of its best features, apart from its stable battery life. The touchscreen comes with a backlit OLED display that responds well to natural swiping and scrolling.
Performance: 
This swim-proof and smart tracker allows you to optimise your workouts according to heart rate zones, monitor sleep stages, and estimated calorie burned. Better yet, this fitness-oriented smart band helps you manage your stress levels with guided breathing sessions. With over 15 pre-set workout modes, the Active Minutes feature helps you set your target heart rate.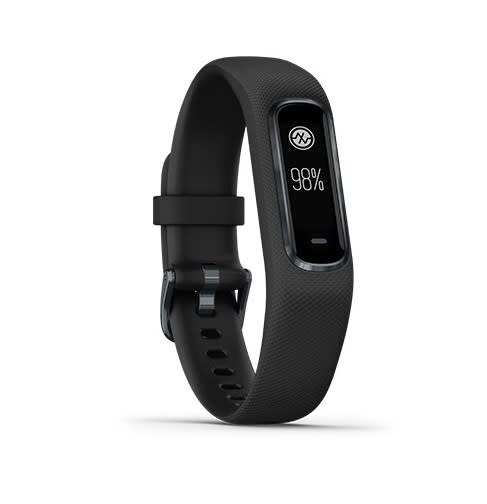 Check Garmin Vivosmart 4 price below:
add_circle
Alerts for all in-coming phone notifications
remove_circle
No activity reminders
Great for heart patients, Garmin Vivosmart 4 evaluates both your heart rate and your oxygen saturation levels.
Features: 
This slim and smart fitness tracker comprises advanced sleep monitoring with REM sleep. For additional features, expect a wrist-based heart rate detector, all-day stress tracking, relaxation breathing timer, VO2 max, Body Battery energy monitor, and so much more.
Performance: 
This smartwatch can capture your blood saturation levels at night thanks to its wrist-based Pulse Ox² sensor. The Body Battery energy monitoring combines stress, heart rate variability (HRV), sleep and activity information to measure your body's energy reserves anytime. It is also capable of alerting you when your heart rate unknowingly increases above the fixed threshold and when it remains high while you're resting. The battery life is equally fantastic as it can last up to 7 days.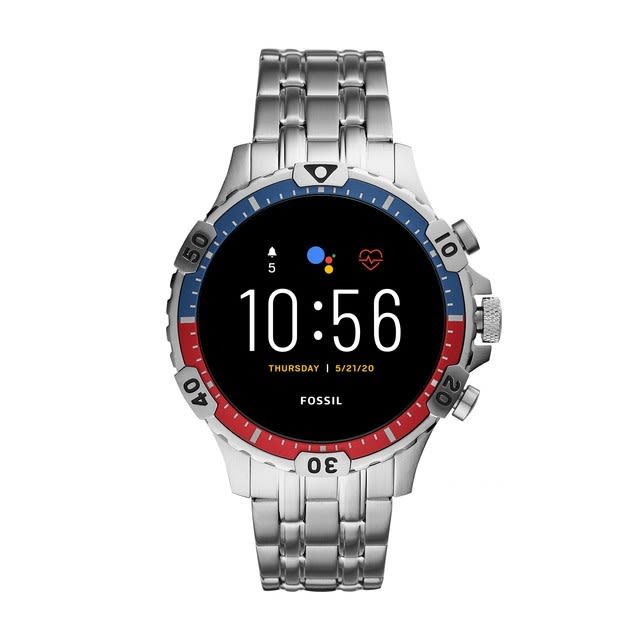 Check Fossil Gen 5 Garrett Touchscreen Smartwatch price below:
add_circle
Ambient light sensor
add_circle
Bluetooth-enabled
add_circle
Customizable buttons
remove_circle
Average battery life
Thanks to a large and high-resolution touchscreen and user-friendly features, Fossil Gen 5 is a great watch to be worn by senior folks.
Features: 
Apart from heart rate monitoring, this smartwatch features a sleep and activity tracker, built-in GPS, and an energy-saving mode. The 46mm touchscreen smartwatch comes with an integrated Google Fit health-tracking app. It is powered with Wear OS by Google to offer you accessible health insights. The smartwatch also features a Google Pay, speaker, and 8GB storage to download and store more apps and music. 
Performance: 
This swim-proof smartwatch is capable of working on its own without having your phone nearby thanks to its untethered GPS. Together with its Accelerometer, Altimeter and Gyroscope sensors, and its heart rate feature, it can monitor and display your real-time heart rate. Powered by a Qualcomm Snapdragon processor, you're able to activate your Google voice assistant for seamless hands-free assistance. However, this smartwatch can only sustain up to 24 hours or more after a 2-hour charge.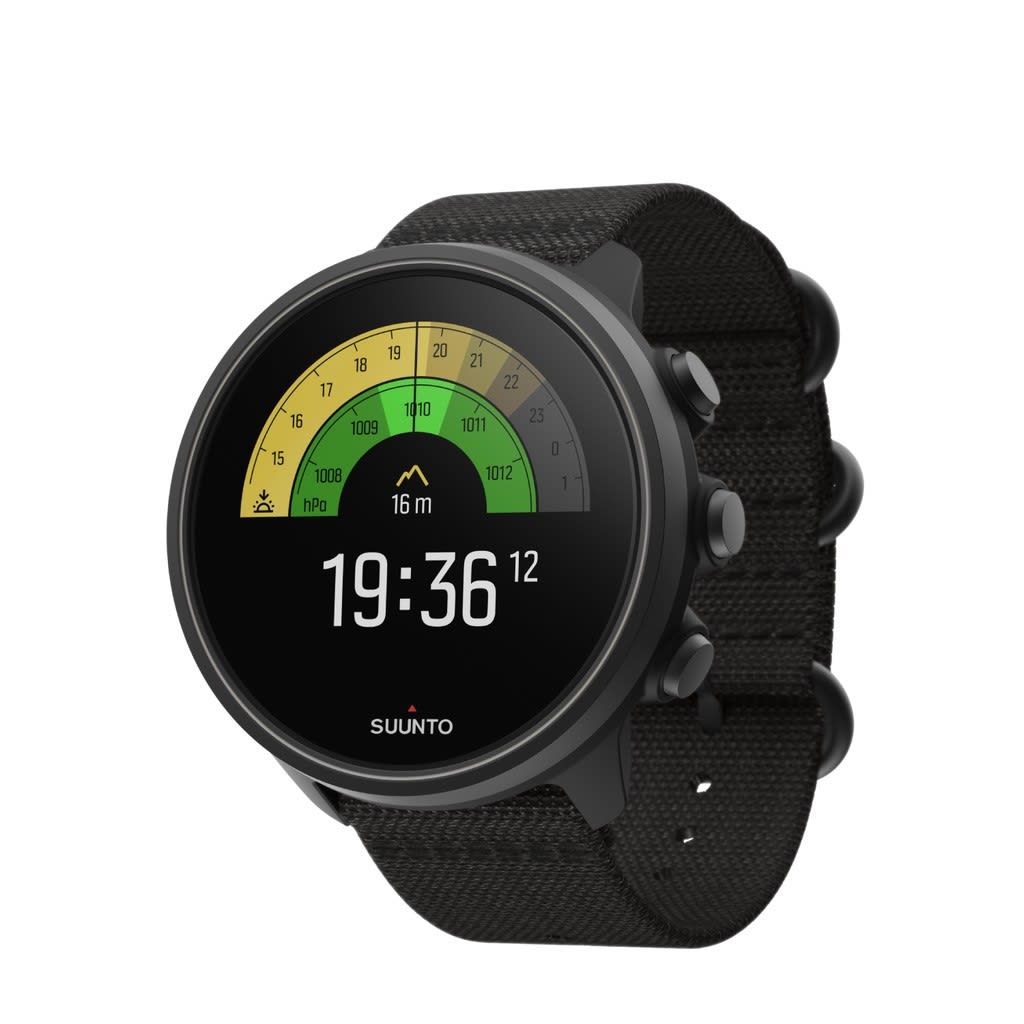 Check Suunto 9 Baro price below:
add_circle
100-meter waterproof
add_circle
Bright and colourful display
remove_circle
Does not come with a loudspeaker and microphone
This Suunto 9 Baro Smartwatch is noted to be a high-end sports watch that fits ideally for the needs of cyclists and other high endurance athletes.
Features:  
Featuring robust GPS capabilities, weather forecasts, and navigation features, this smartwatch can also track heart rate, sleep data, and numerous other activity metrics. The Scandinavian-designed smartwatch is made with durable materials such as Suunto 9 Baro Titanium and sapphire crystal glass which is resistant to scratches. It comes with a 1.4-inch Matrix LCD that is bright enough to make it easily readable under sunlight. 
Performance: 
This comprehensive fitness tracker of a smartwatch comes with more than 80 sports modes and can even track your statistics such as training effects, training load, recovery, and general fitness level. Besides, it supports several sports services such as Strava, Endomondo, MapMyRun, and many more. Just from a single charge, this smartwatch's consistent GPS tracking can sustain up to 120 hours, which makes it great for tracking long hours of activities. Despite using it for various purposes, this smartwatch can sustain up to 14 days of battery life.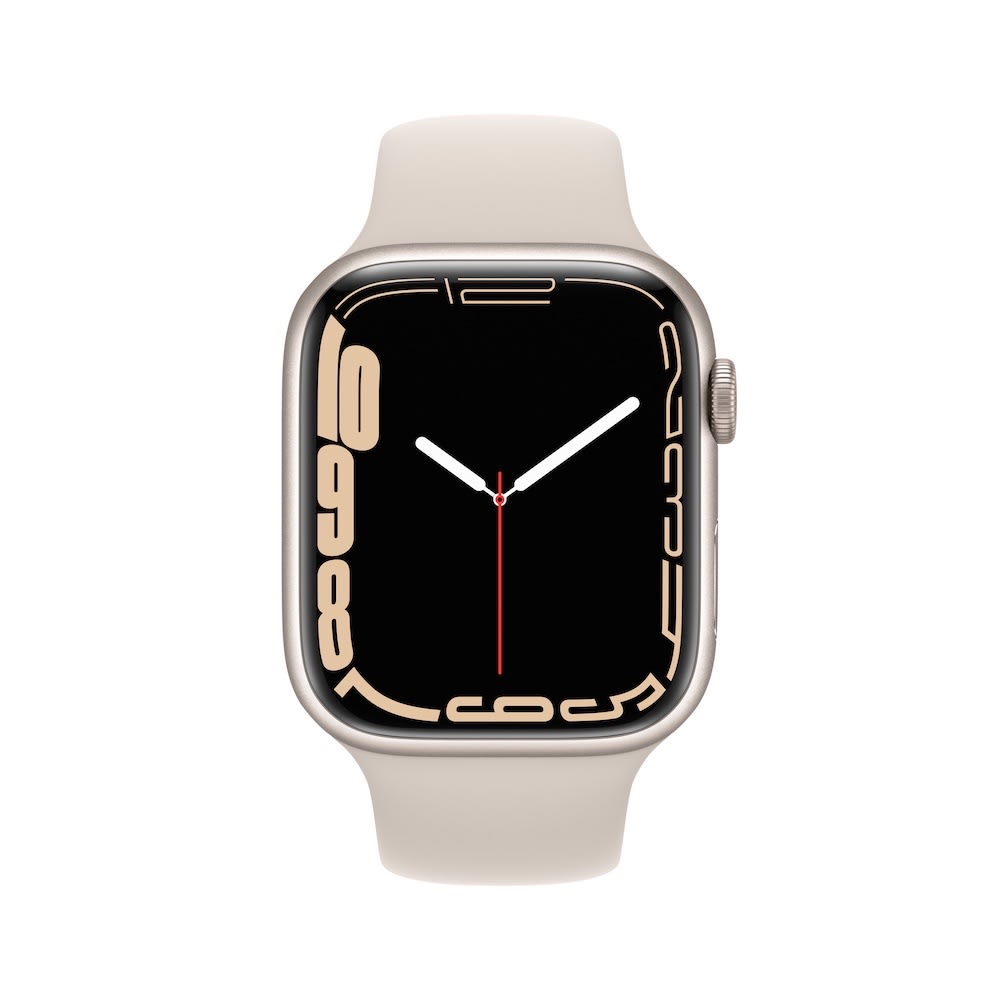 Check Apple Watch Series 7 price below:
add_circle
QWERTY support
remove_circle
Disappointing battery life
Undoubtedly one of the best smartwatches in the world, the Apple Watch Series 7 comprises everything you need in a heart rate monitor and health-tracking watch.
Features:  
This smartwatch features a 45mm or 41mm Always-on Retina display, which makes it work like a regular watch – you do not need to lift or press to see the time! It is larger than the Apple Watch SE and comes with a Blood Oxygen app and an ECG app.
Apart from its 50-metre water resistance rating, this smartwatch also features sleep tracking and incidental fall detection. 
Performance:  
Apple Watch Series 7 features the all-new Always-on Retina display. This was a highly anticipated upgrade, as it means that it is essentially a typical watch – but smarter! This smartwatch also tracks the floors climbed with its always-on altimeter and tracks your calories, distance and sleep.
With 32GB storage -- you can now stream, download, and enjoy your favourite playlists right from your watch. Though the battery life may be inferior compared to some of the other options, it still sustains up to an impressive estimated 18 hours.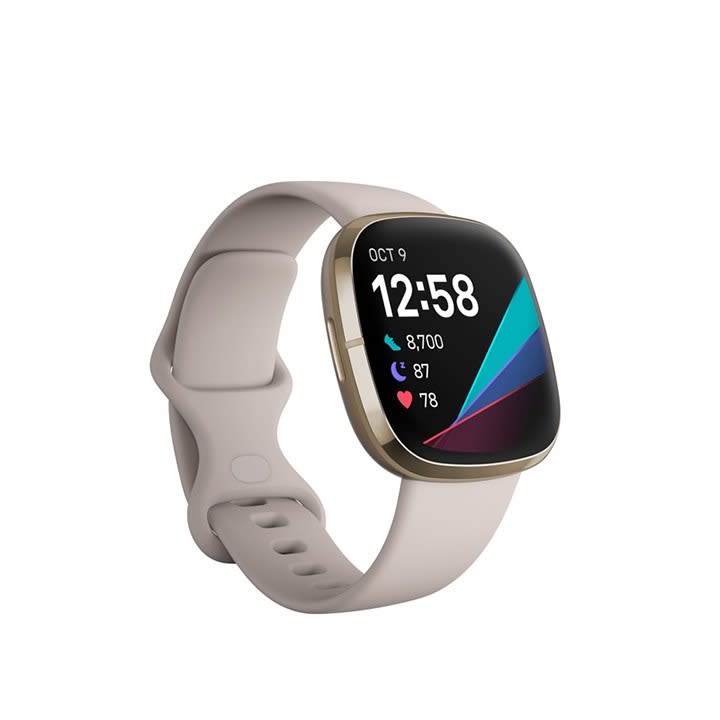 Check Fitbit Versa 3 price below:
add_circle
Has microphone and loudspeaker,
add_circle
Onboard music storage
add_circle
Menstrual-health tracking
add_circle
Calorie counter coupled with health tracking
add_circle
Battery life is good
add_circle
and you get six days out of it
remove_circle
Unable to install apps from the smartwatch
remove_circle
Can only store up to 5 faces on the smartwatch
remove_circle
Apple users are unable to reply to messages with the watch
With both 24/7 heart rate and oxygen saturation (SpO2) monitoring, you simply cannot ask for more with Fitbit Versa 3. 
Features: 
The Fitbit Versa 3 comes with a 1.58-inch AMOLED display, allowing for only touchscreen features. Comprising of a Google Assistant, thermometer, and heart rate monitor, this fitness-oriented smartwatch too allows you to track your daily activities. Some of its features include more than 20 exercise modes, sleep and calorie tracking and the ability to receive notifications for calls, texts and from apps such as Gmail and Facebook.
Performance:  
This smartwatch features a loudspeaker where you can play your music aloud and make and receive phone calls. You can even select and auto-track your favourite sports modes with SmartTrack. More than just a fitness tracker, Fitbit Versa 3 is capable of monitoring other health aspects such as SpO2 (blood oxygen levels), breathing rate, and differences in your skin temperature when sleeping. 
---
How accurate are heart rate monitor watches? 
Studies have shown that heart rate monitor watches aren't nearly as accurate as chest-worn heart monitors. What are the differences between these two? 
Chest-worn heart rate monitors
It consists of a transmitter that is fixed to a belt worn around the chest and a receiver worn on the wrist. The transmitter then receives the electric signal and sends this signal that contains heart rate data to the wrist receiver which then ultimately displays the heart rate. 
Heart rate monitor watches
These monitors, on the other hand, use optical sensors to detect the blood flowing through your veins. However, as the optical heart rate sensors read your blood flow whilst being farther from the heart, its accuracy is lower.
Though chest-worn heart monitors are suitable for heart patients who need to ensure that they're within the safe confines of physician-recommended heart rate thresholds, heart rate monitor watches are growing incredibly popular among the average health conscious individuals. While it is advised that you take several measurements to capture the most accurate reading, the advanced and improved features on these smartwatches still serve their purpose well in being a great tracker to achieve your fitness and health goals. 
---
More related heart rate monitor recommendations: