Applying sunscreen to your skin is crucial. In fact, it should be used on a daily basis, and even more so when you will be exposed to the sun. Doing this prevents premature aging, pigmentation, reduces cancer risk and keeps your skin from getting burnt.
However, with sensitive skin, not all sunscreen may be suitable for you to use. Particular ingredients should be avoided to prevent your skin from acting out. Here are some of our top recommendations for all you guys and girls out there with sensitive skin.
Does sunscreen make your skin sensitive?
It's the other way around. Upon applying sunscreen, the irritant in the ingredients can cause your skin condition like eczema to flare up, assuming you have skin sensitivity. However, it's best to use a sunblock instead, as it sits on top of your skin, acting as a barrier instead of penetrating through.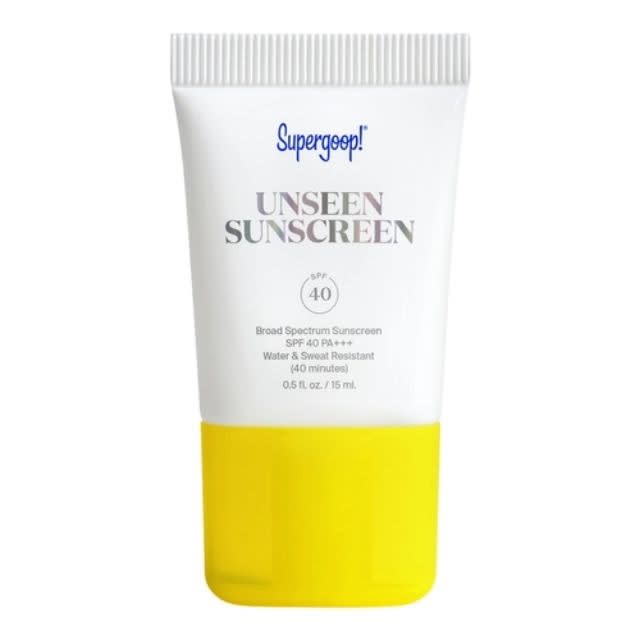 Check Supergoop! Unseen Sunscreen SPF 40 price below:
add_circle
Invisible formula
add_circle
Water and sweat resistance (40 minutes)
add_circle
Can be used as a makeup primer
remove_circle
Only SPF 40
Everyone's favourite sunscreen, Supergoop's Unseen Sunscreen is perfect to be used on the face as it is lightweight, non-sticky, colourless, scentless and appropriate for even the most sensitive skin. This sunscreen is also suitable to be used on the face before applying your makeup as it is a little tacky and will help the makeup to hold to your face much better.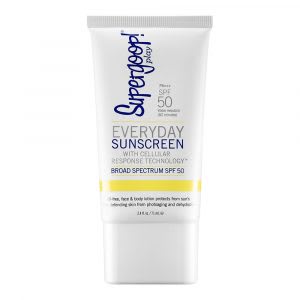 Check Supergoop! Everyday Sunscreen SPF50 with Cellular Response Technology price below:
Protect and preserve your youthful skin with this daily sunscreen. It is appropriate for those who are active and into sports, as well as those who have sensitive tan to dark skin. Supergoop's daily sunscreen does not contain hyaluronic acid. Instead, it contains a unique beta-glucan that will protect your skin from the sun while keeping it moisturised and glowing.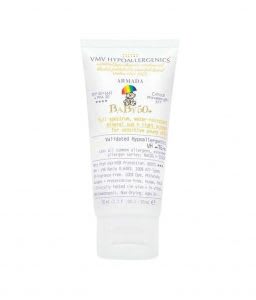 Check VMV Hypoallergenics Armada Baby 50+ price below:
Whether it is for your child or yourself, this sunscreen is powerful yet gentle on the skin. VMV's Hypoallergenic sunscreen is appropriate for those who are sensitive to the regular chemical sunscreens. It is also fragrance-free, paraben-free, preservative-free and non-Comedogenic.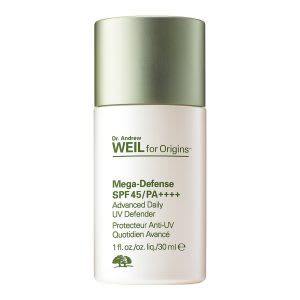 Check Origins Dr. Weil for Origins Mega-Defense Advanced Daily UV Defender SPF45/PA++++ price below:
Let's face it, we Asians are regularly exposed to the harshness of the sun due to our climate. But this bottle of Origins sunscreen has everything that we need! Formulated with ficus-indica that will help to shield your skin from the harmful UVA and UVB rays, this sunscreen is also chemical-free and will help to protect your skin from pollution, dehydration and strengthen your skin's barrier.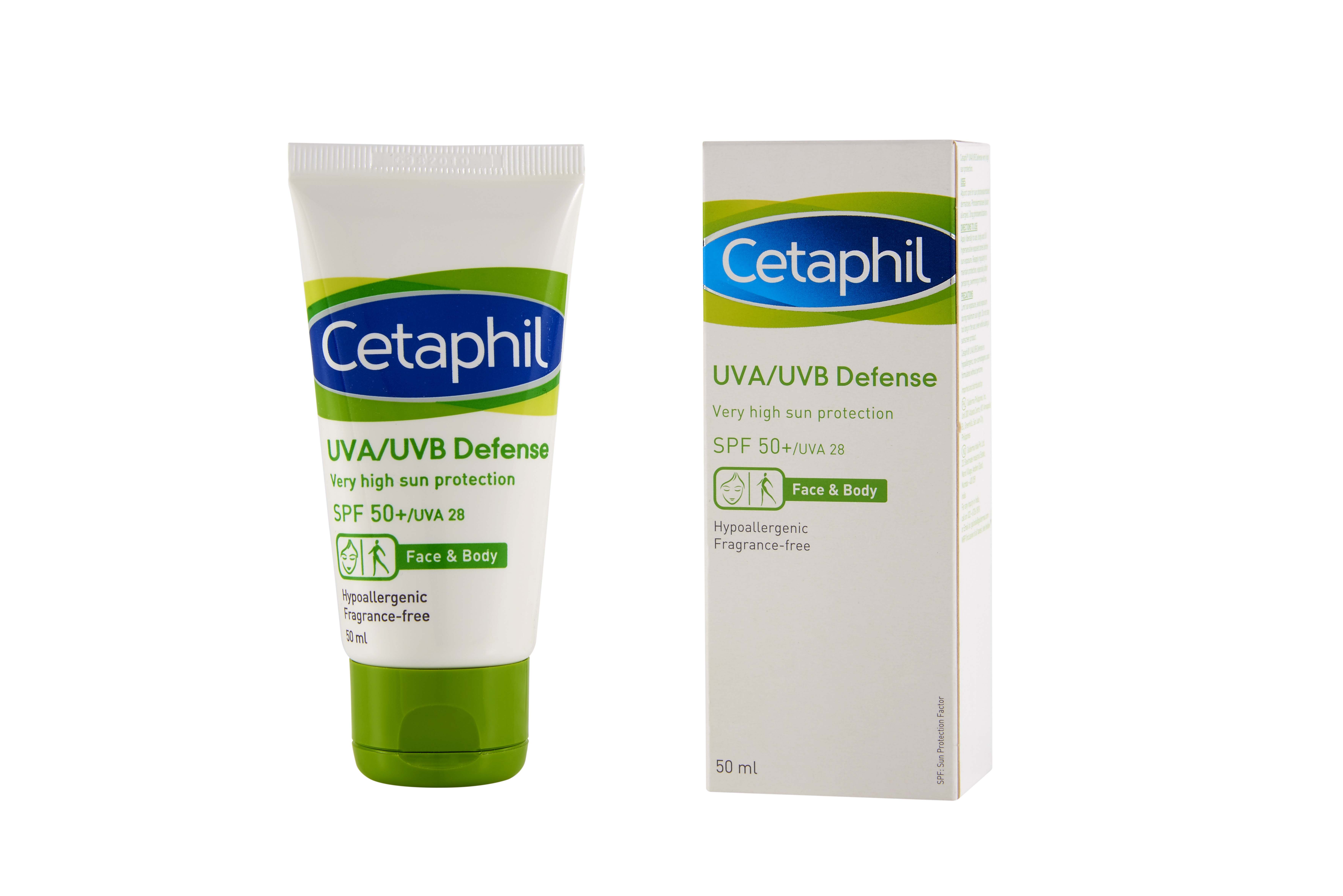 Check Cetaphil UVA/UVB Defense SPF 50+ price below:
add_circle
Hypoallergenic
add_circle
Can be used on both your face and body
add_circle
Fragrance-free
It is crucial for those suffering from eczema to use sunscreen as their skin is more vulnerable to the sun's damaging rays. Cetaphil's UVA/UVB Defense sunscreen specially caters for both sensitive skin and those with eczema. It provides optimum sun protection while keeping the skin as moisturised as possible. It is also hypoallergenic and fragrance-free.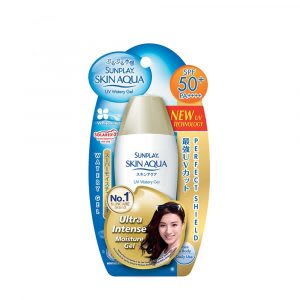 Check SUNPLAY Skin Aqua UV Watery Gel SPF 50 price below:
add_circle
Great for combination to oily skin types
add_circle
Doesn't clog pores
add_circle
Lightweight formula
add_circle
Contains anti-aging ingredients
remove_circle
Contains alcohol and fragrance
Cream-based sunscreens can start to get greasy when perspiration occurs. If that's a feeling that you hate, Sunplay's Skin Aqua Watery Gel is light and non-greasy, making it feel like you have nothing on the skin. It provides 16 times more protection from UVA rays that cause premature aging and is also colourant-free and mineral oil-free.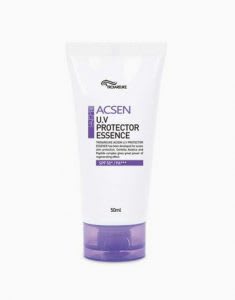 Check Troiareuke UV Protector Essence price below:
Acne prone skin? Worry no more! The Troiareuke's UV Protector Essence specially caters to those who suffer from sensitive acne prone skin. It is lightweight and will leave your skin feeling refreshed and moisturised. This sunscreen can also be used on your face and all over your body.
More: Keep the UV Rays Away with These Top 11 Facial Sunscreens
Related articles