iPhone - the alpha of all phones comes with a near-perfect camera and the best video editing app. When you get your first iPhone, you'll treat it like a baby, handling it with care and making sure it doesn't slip out of your hands. But accidents do happen and phone covers are there to save the day.
Give your phone some protection, or if you own an older version of the iPhone, spice up its look with these new covers to have it looking brand new again.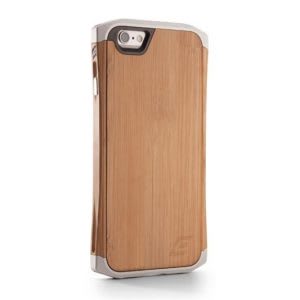 Check E Case Ronin Wood  price below:
Compatible with: iPhone 6/6S/6 Plus/6S Plus
This modern-looking wooden phone case is inspired by the lethal Katana sword and features a very precisely crafted wood side rails and aluminium crowns. Its craftsmanship and the designer's attention to the finest details make it the flagship of all wooden phone covers made.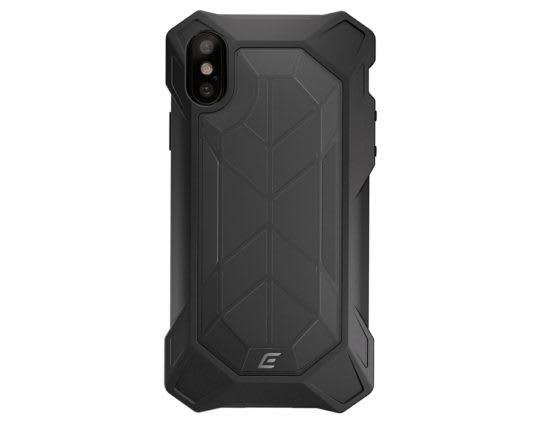 Check Element Case REV iPhone X Case  price below:
Compatible with: iPhone X
Element Case has done it again, and this time they've come up with a case that features drop shock corners. It meets the military specification drop-test requirements as it was drop-tested from a moving vehicle at 65mph and 10 feet above. Say what?! If it's legit, everyone should get this to protect their phones.
More: 7 Accessories That Are Actually Useful For Your iPhone X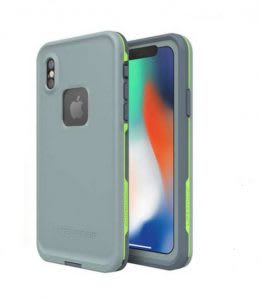 Check Lifeproof Fre Series Waterproof Case price below:
Compatible with: iPhone X
The new Lifeproof case is designed to be waterproof, drop proof, snow proof and dirt proof. What is this sorcery? It is even tested at the military standard's 810G-516.6 for drop and shock protection. If you're the avid adventurous junkie, you'll need this casing to protect your phone.
More: 10 Casings You'll Ever Need to Protect Your iPhone XS Max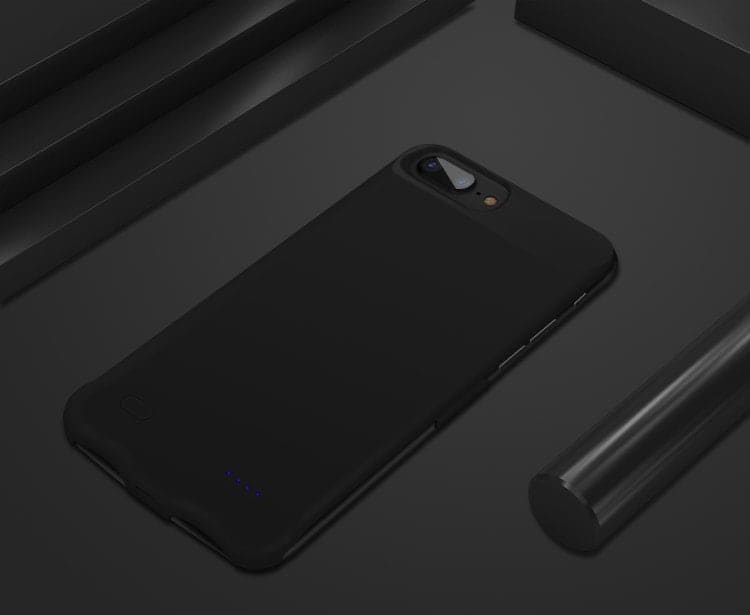 Check 20000mAh External Battery Case  price below:
Compatible with: iPhone 6/6S/6 Plus/6S Plus/7/7Plus/8/8 Plus
If we tell you that there's a solution for your phone so that you'll never run out of battery, what will you say? The secret lies within this 20000mAH external battery case that will provide your iPhone with five times of full charging capabilities. Its functions: power bank and a back cover case, which is also slim and lightweight.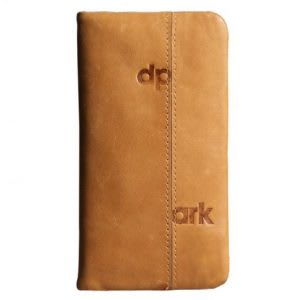 Check D-Park 3.0 Genuine Leather Wallet price below:
Compatible with: iPhone 5/5s/SE/6/6S/6/6S Plus/7/7 Plus/8/8 Plus/X
Surprise your boyfriend on his birthday with this genuine cow leather wallet so that he can store his cards, cash and even his phone. It comes in 2 beautiful colours: camel and grey for versatility.
More: New iPhone 11, 11 Pro or Pro Max? You May Want These 9 Cases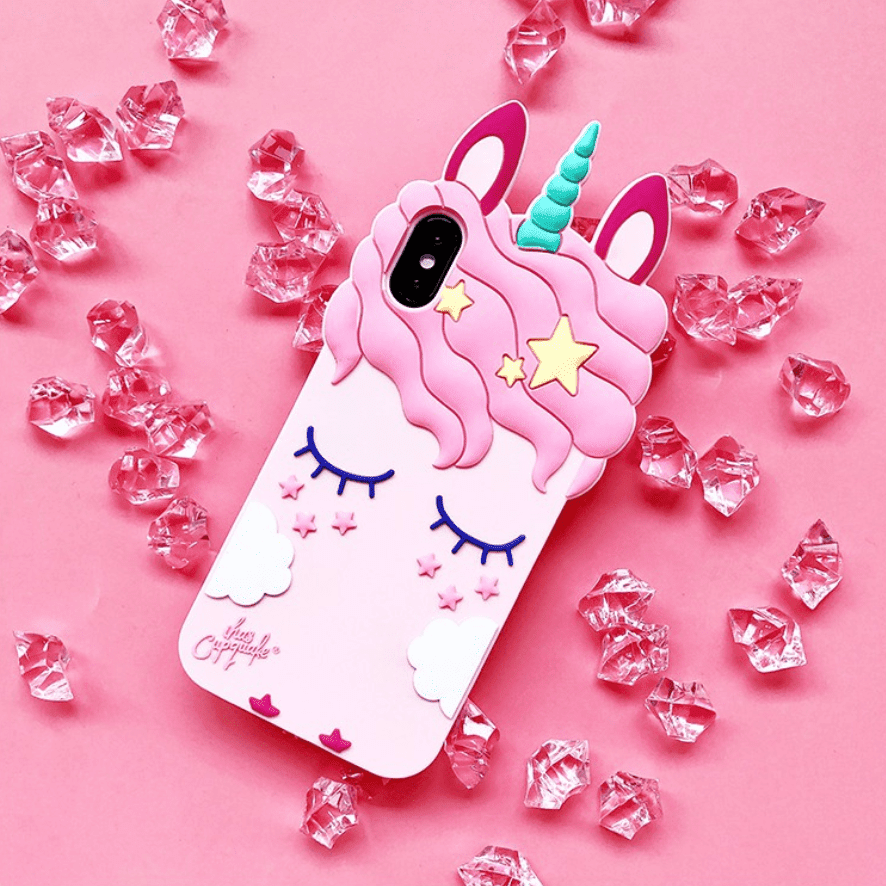 Check Silicone Unicorn Phone Case price below:
Compatible with: iPhone 6/6S/6/6S Plus/7/7 Plus/8/8 Plus/X/XS/XS Max/XR
This 100% silicone unicorn phone cover is the hype right now. From unicorn coloured makeup brushes and unicorn hair colour to phone covers, a unicorn lover will make sure she owns one. It's also the perfect gift for someone who loves unicorns.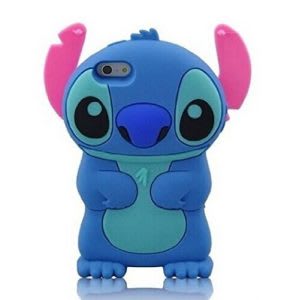 Check Stitch Soft Protective Casing price below:
Compatible with: iPhone 6/6 Plus/6S/6S Plus
Lilo and Stitch is everybody's favourite Disney movie of all time. Come on, let's be real, all of us envy Lilo because who doesn't want to have an alien BFF? A lot of us do, and since we can't have one, this phone case is the next best thing because it's cute and hello, it's Stitch!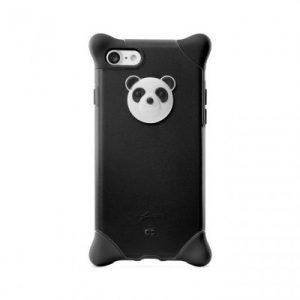 Check Bone Collection iPhone Bubble Case – Panda price below:
Compatible with: iPhone 7/7 Plus/8/8 Plus
If you love black but still want a phone case with adorable panda bone charm designs, then this is your guy. It's equipped with air-bubble protection at each of its four corners to minimise contact force if you drop your phone. Oh, and you can also change the panda to any charm, they've got Baymax, Mickey and Minnie Mouse, Captain America, Ironman and many more.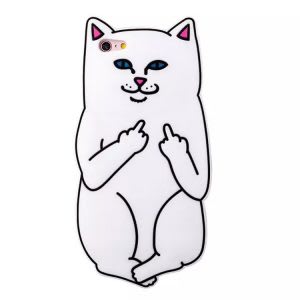 Check Cat Silicone iPhone Cover price below:
Compatible with: iPhone 5/6/6 Plus/7/7 Plus
How could we end this article without including this RIPNDIP-inspired iPhone case? Streetwear junkies know the brand and any peasant would recognize that cat for sure. Have you ever heard of the phrase "a picture is worth a thousand words"? We think this phone case says it all.
More: