Lip tints essentially do as their name says: they tint our lips to have brighter colours. They usually come with water-based formulas with a gel consistency, giving us colour while being weightless.
Depending on the type and formula, some lip tints will last even longer on our lips than lipsticks, making them a nice longer-lasting alternative to other lip products. Some of them even contain moisturising elements, which act as an added benefit.
So how would you go about picking out different lip tints that would suit you? That's what this list is for: a compilation of the best lip tints in Malaysia, even the best long-lasting lip tint for you!
10 Best Lip Tints in Malaysia 2023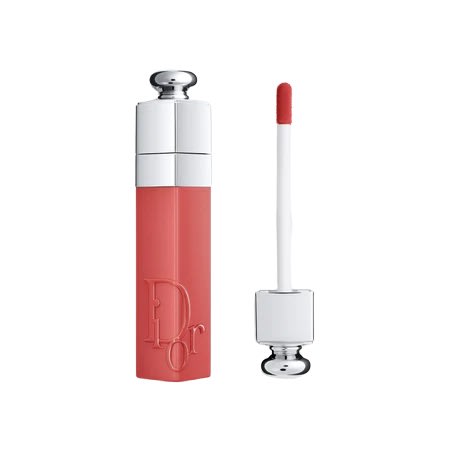 Check Dior Addict Lip Tint price below:
Why it's our favourite
"We love that the Dior Addict Lip Tint is a hydrating one, as well as the fact that it's transfer-proof, meaning it goes fantastic with masks. This means fewer trips to the washroom for reapplication!"
Overview
The Dior Addict Lip Tint is a classic beloved by many, all for the right reasons. It has a semi-matte finish and is also their first no-transfer lip tint that boasts 12-hour wear.
If you dislike the feeling of the thick and drying formulas on your lips, then this is perfect for you, as this gel-like tint has Cherry Oil infusion to keep your lips hydrated without sticky residue.
Details
Amount:

5ml

Shades:

12

More info:

Has Cherry Oil infusion, Made with 95% natural-origin ingredients
Who is this for
For those who love the bare-lip sensation, you'll probably forget that you even had this lip tint on thanks to its lightweight formula.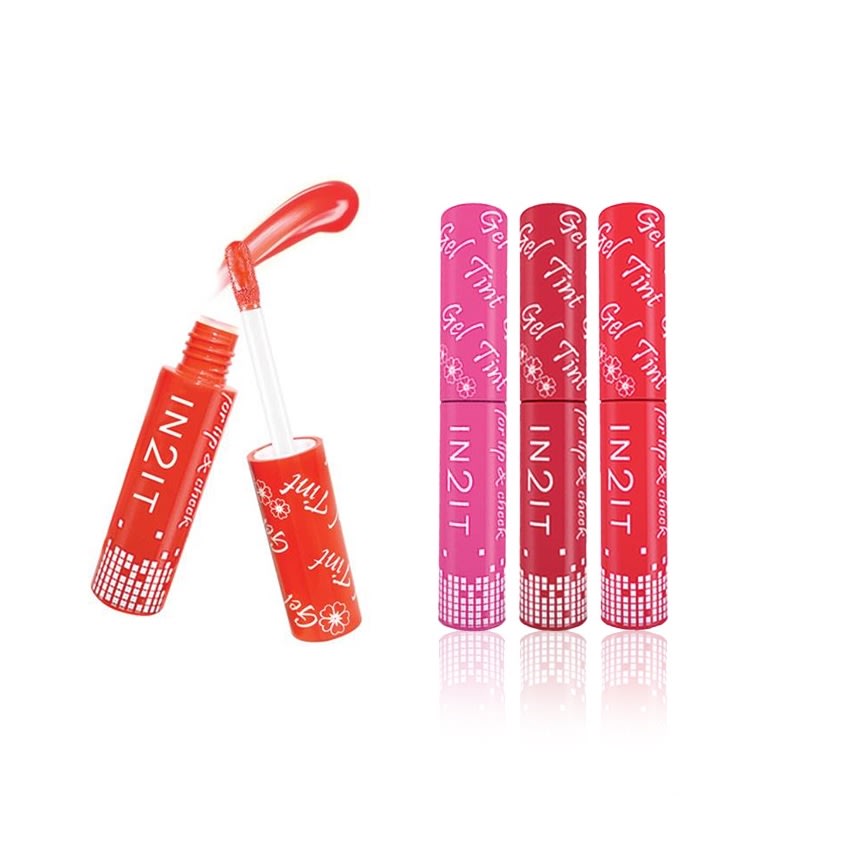 Check IN2IT Gel Tint Lipstick price below:
Psst, apparently this lip tint is kissproof too (wink)!
Overview
Here's a tip to save your money: get the IN2IT Gel Tint Lipstick, as it's a dual-purpose tint for both your lips and cheeks! Not only is the formula super pigmented, but it also contains aloe vera to provide moisture all day long.
And if you're a conscious consumer, fret not, as this lip tint is made cruelty-free and vegan-friendly. So glide this on for that glowy makeup look that'll be sure to give you your money's worth.
Details
Amount:

10g

Shades:

4

More info:

Contains fruit fragrance and aloe vera, lasts up to 8 hours, Vegan, Cruelty-free, Halal certified
Who is this for
It can serve as a good starter for those who want to try out wearing lip tints as it's versatile with many skin tones and affordable too.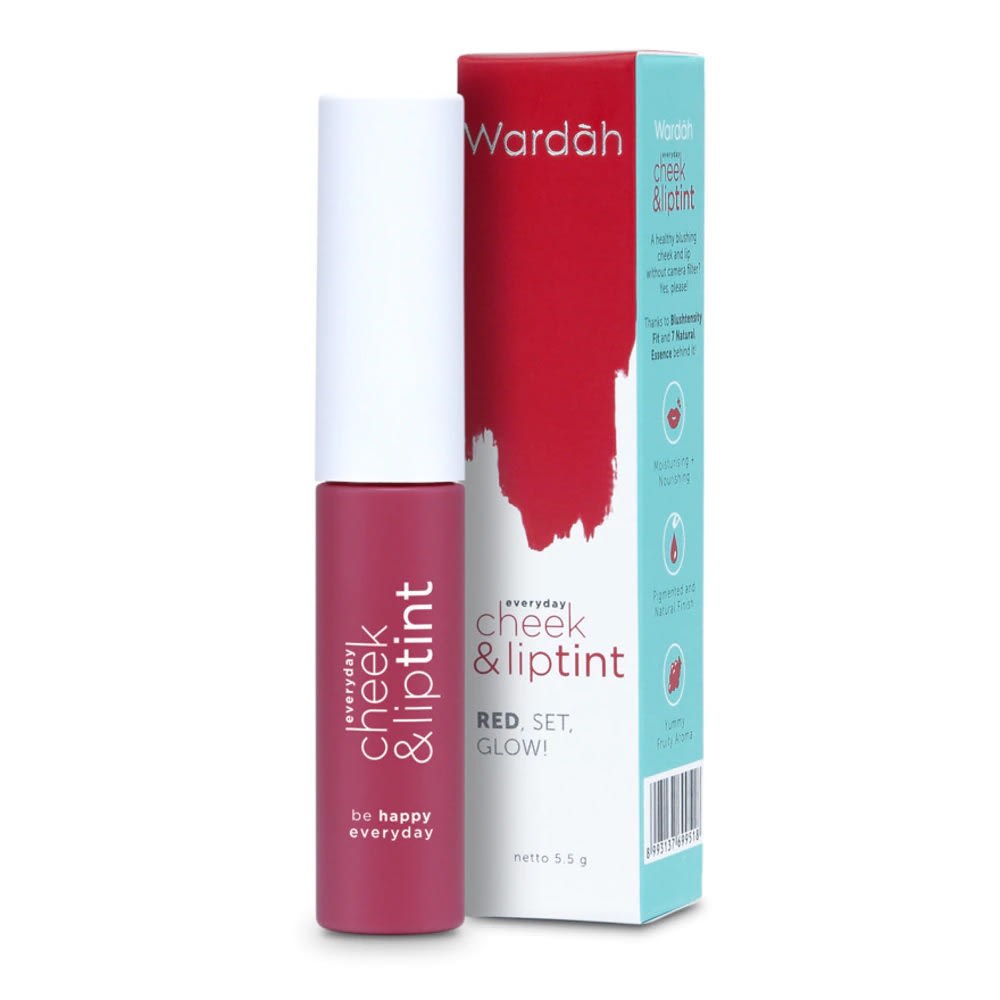 Check Wardah Everyday Cheek and Lip Tint price below:
Popular Indonesian brand Wardah is now available in Malaysia, and they're bringing with them a fan favourite.
Overview
Yet another dual-function lip tint, the Wardah Everyday Cheek and Lip Tint will leave you looking fresh and glowing with their Blushtensity Fit. The formula is alcohol-free and formulated with 7 natural essences to moisturise as well as nourish your skin.
Although there are only 3 shades available, it's more than enough to work with any skin tone, because its versatile hues are universally flattering. 
Details
Amount:

5.5g

Shades:

3

More info:

Moisturising and nourishing, Halal-friendly, cruelty-free
Who is this for
It's suitable for those who want a natural glowing makeup look that matches colours in both lip and blush.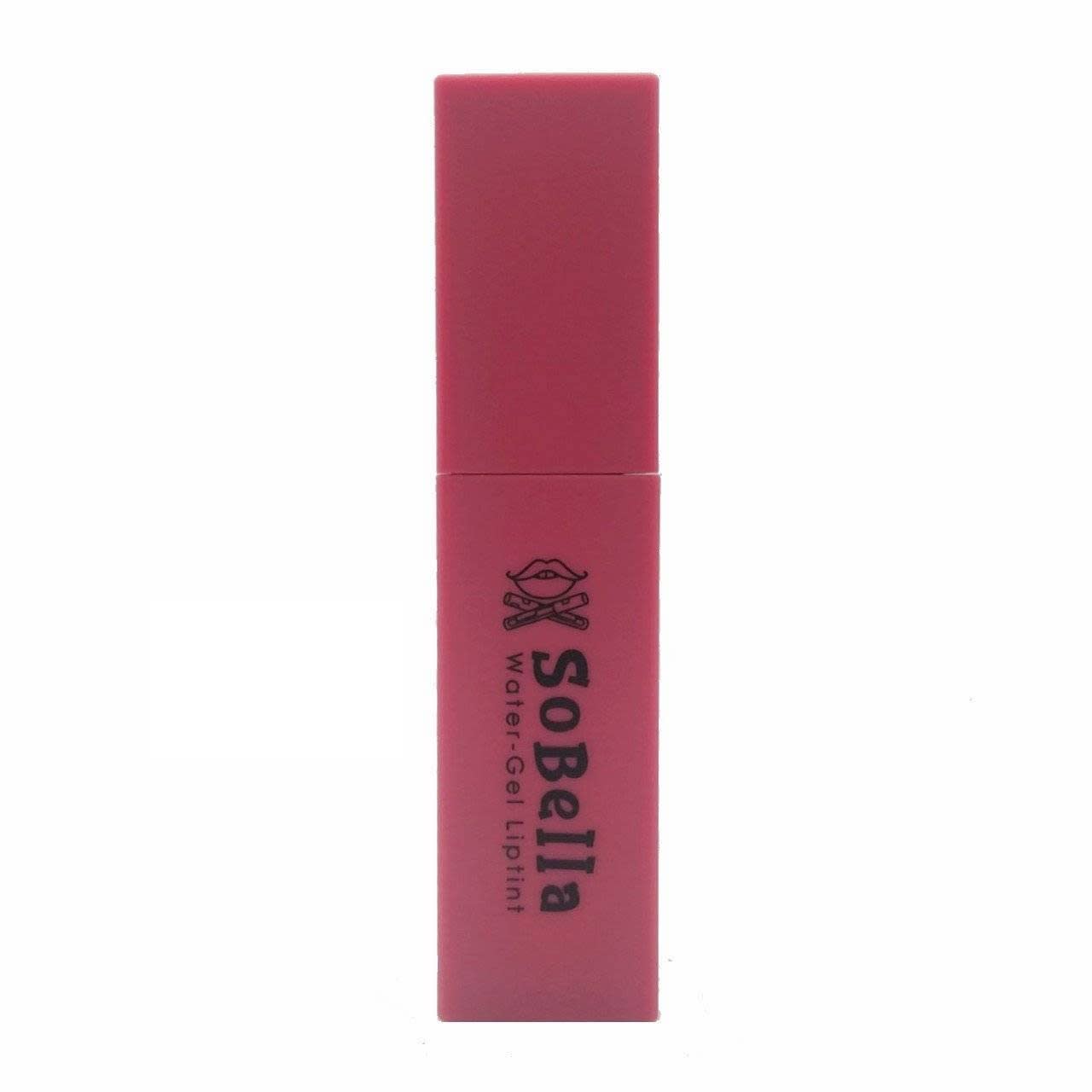 Check Sobella Fruit Lip Tint price below:
add_circle
Vitamin enriched
The adorable packaging this lip tint comes in is an added bonus.
Overview
Transport yourself to that tropical paradise with the Sobella Fruit Lip Tint, formulated to remind us of the local fruits we have in Malaysia. It's a water-based tint with a semi-gel-like texture, so it'll glide on effortlessly.
Additionally, as it's non-waterproof, it leaves no top layer of residue on the lips, making it a nice natural matte lip stain
Details
Amount:

1.5ml

Shades:

5

More info:

Contains fruit nutrients, Vitamin C and E, Has a matte finish, non-waterproof
Who is this for
If you're a fan of lip tints that stain, then this is absolutely the perfect product for you. Eat all the greasy food you want and your lips will always stay pretty in pink.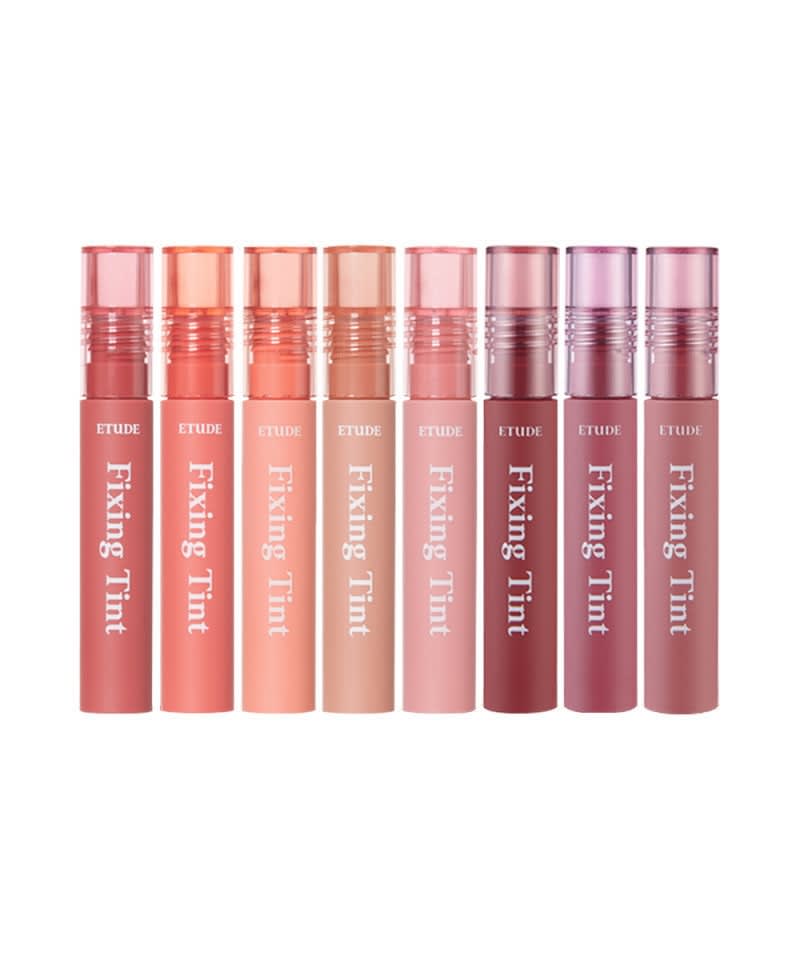 Check Etude House Fixing Tint price below:
add_circle
Transfer-proof
Those mugs won't have lip stains of any kind when you have this on.
Overview
Due to the pandemic, wearing masks has become an essential part of our daily routine, and undoubtedly lip stains will occur, requiring constant reapplication of the product. The Etude House Fixing Tint, however, it's a mask-proof matte lip tint that will guarantee to stay on for hours.
All you need to do for the perfect matte look is to apply some lip balm underneath to keep your lips hydrated, and it'll glide on as smooth as butter.
Details
Amount:

4g

Shades:

11

More info:

Alcohol-free, Utilises hydro-Matte technology for smudge-proof staying power
Who is this for
Those who like matte liquid lipsticks can consider this as a more lightweight alternative that'll leave a nice stained look even after wearing off.
Check SilkyGirl MLBB Lip Tint price below:
add_circle
Very pigmented
A familiar sight in drugstores since the 2010s, Silkygirl isn't going out of style anytime soon.
Overview
Dislike the sticky feeling of some lip tints? Well, then the Silkygirl MLBB Lip Tint might be your answer. This water-based tint is enriched with grape juice and aloe vera extracts to keep your lips smooth and moisturised, so you won't even have to worry about staining dry lines.
It's a super pigmented lip tint, and a great alternative to liquid lipsticks, as it's a more lightweight version thanks to its watery consistency.
Details
Amount:

4.5g

Shades:

5

More info:

Enriched with Grape juice extract and Aloe Vera extract, Paraben-free
Who is this for
Even as this wears off throughout the day due to daily activities, it leaves a lasting stain on your lips so you won't have to reapply as much if you like the lightly stained look!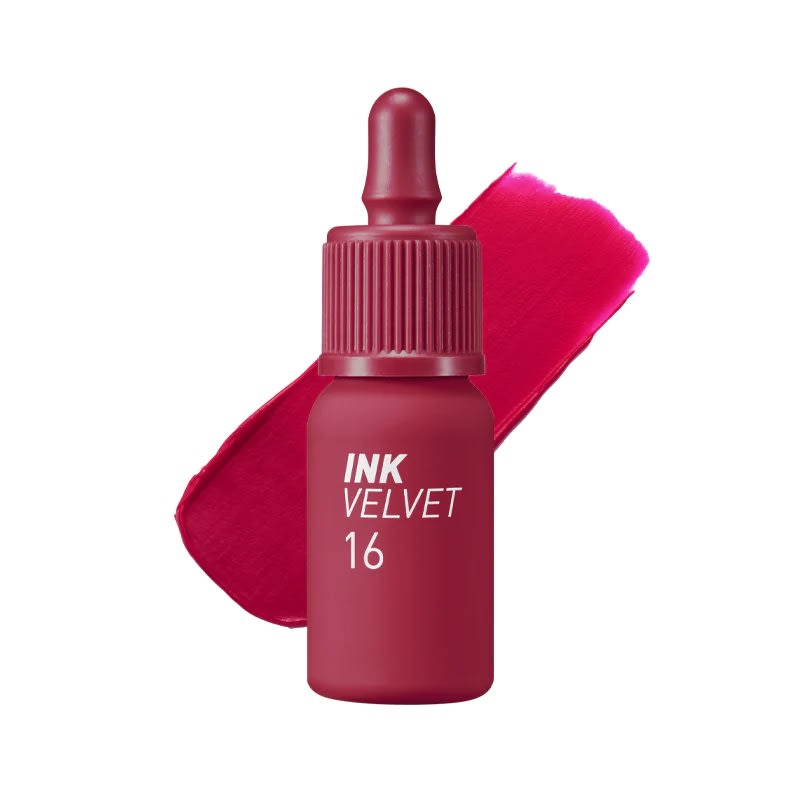 Check Peripera Ink Velvet Lip Tint price below:
add_circle
Lasting colour
add_circle
Good shade range
A velvety smooth lip tint with a cult following for its reputation.
Overview
The Peripera Ink Velvet Lip Tint is an absolute classic in the Asian drugstore makeup scene. It has withstood the test of time as it's been around for many years, and has since expanded its shade range to a total of 33 for the Ink Velvet series alone!
For an intense pop of colour, you can't go wrong with this lip tint, as its highly pigmented formula has been improved over the years. 
Details
Amount:

4g

Shades:

33

More info:

Blended with jojoba oil, hyaluronic acid and marine collagen 
Who is this for
This series is perfect for those who love trying on different colours to match their daily makeup looks, as the numerous shades are provided at an affordable price.
Check Innisfree Dewy Tint Lip Balm price below:
add_circle
Natural-looking tint
What's better than a lip balm? A 2-in-1 tinted lip balm.
Overview
What's super hydrating and gives your lips a natural tint? The innisfree Dewy Tint Lip Balm does! For that lovely, glossy boost of colour, this tinted lip balm works perfectly on sensitive lips too, their formula contains a 9-free dermatologically tested clean recipe.
Because it's a lip balm, the staying power isn't too strong, but you can guarantee that it'll keep your lips well moisturised throughout the day. 
Details
Amount:

3.2g

Shades:

5

More info:

Contains

Jeju Camellia Seed Oil and Camelia Ceramide, Infused with hyaluronic acid ampoules
Who is this for
Great for those who have dry or sensitive lips as it will provide colour and moisture in one go.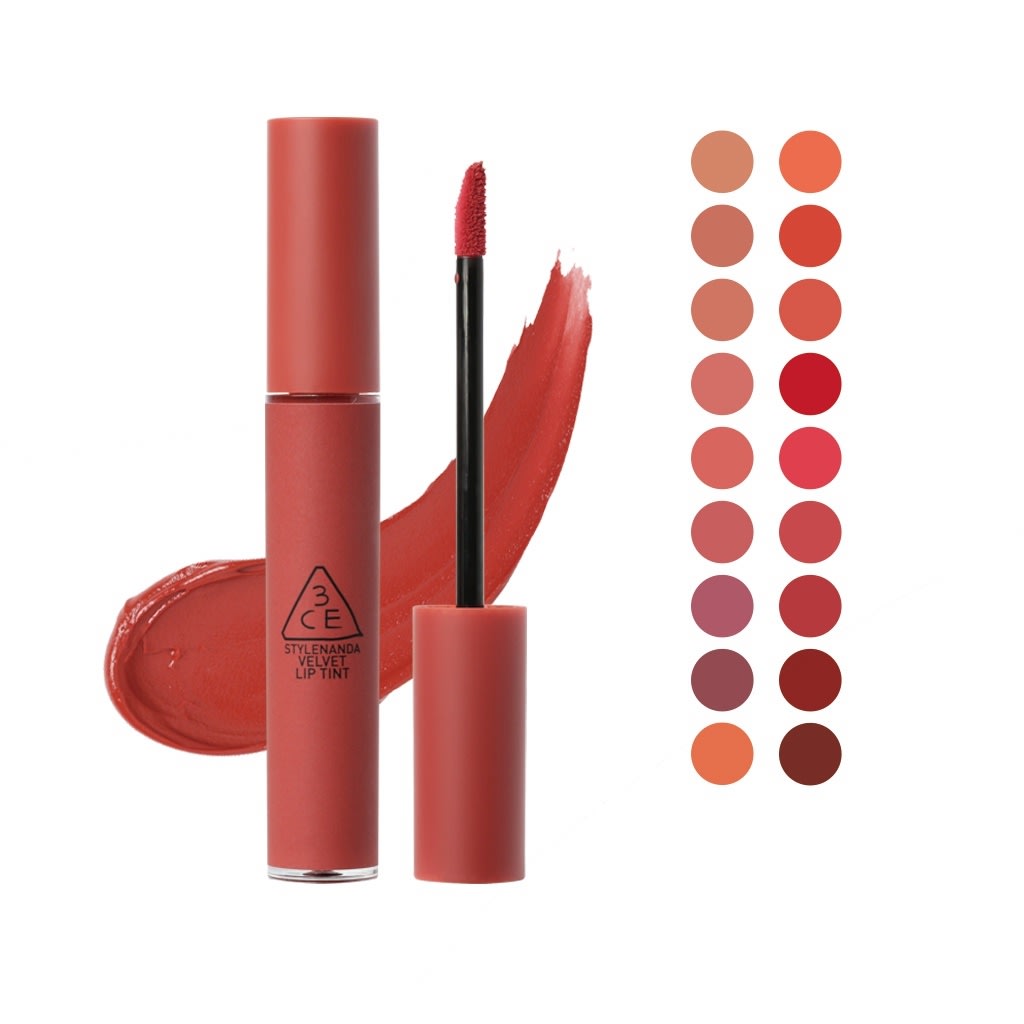 Check 3CE Velvet Lip Tint price below:
add_circle
Versatile shade range
add_circle
Easy application
remove_circle
Doesn't work well for dry lips
Renowned Korean beauty brand 3CE makes its way onto this list with its lip tint!
Overview
If you love going for Korean makeup looks, the 3CE Velvet Lip Tint can be a fantastic addition to your dressing table. This velvet, sorbet-textured melts into your lips to create that petal-like gradient illusion, and is super versatile with their shade range!
Keep in mind that it does have a matte finish, so if it's the "dewy" look you want, this might not be for you. 
Details
Amount:

4g

Shades:

25

More info:

Alcohol-free, antioxidant properties, rose extracts
Who is this for
This works best for those without dry lips and love velvet matte looks. Additionally, it is also a great option if you find it bothersome to constantly touch up and reapply and desire a product that is reliable and fuss-free!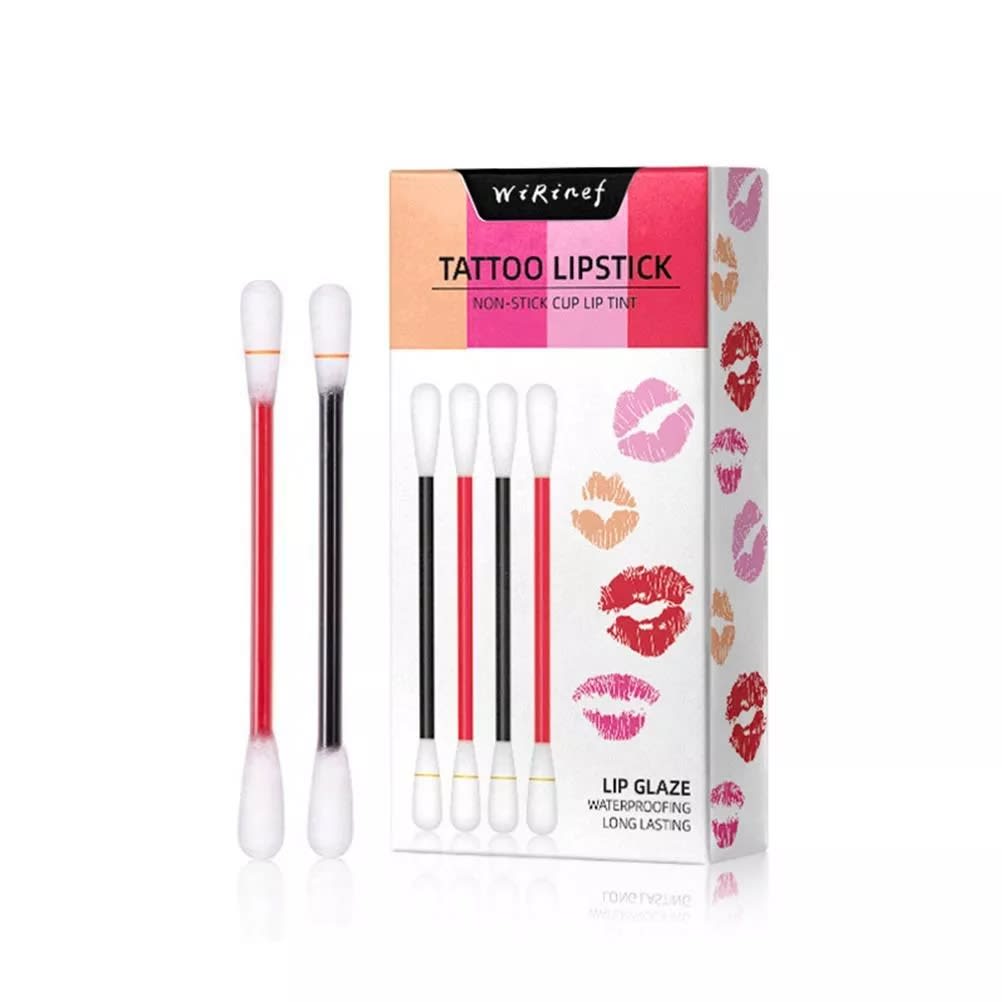 Check Cotton Swab Lipsticks price below:
Who can resist this adorable innovation? Not us!
Overview
Now here's a fun little lip tint, especially as a party favour or even a sleepover activity! These Cotton Swab Lipsticks are a quick one-time use after you snap the contained liquid in the tube, which also makes it perfect for those who aren't looking to buy a permanent lip tint.
It's non-sticky and has good pigmentation, as well as unique packaging, all at a very affordable price.
Details
Amount:

30g (for a box of 20 pieces)

Shades:

4

More info:

Box of 10/pcs available
Who is this for
This is a fun product to put into gift bags as it can be widely used no matter the age.
FAQ
- The Benefits of Lip Tint
So you've decided to get a lip tint instead of a liquid lipstick, but what are the benefits of using lip tints? We've got the answers for you right here!
They're ideal for minimal or natural makeup looks

Most lip tints can be used as a cheek tint or blush

Generally, they last longer than other lip products

If you want to achieve the gradient or ombre style of lips, lip tints work well

Application of lip tints are easy to handle

Layering for more colour pigmentation is always an option
Related articles