Many of us love lip balms for their delicious scents and flavours. However, for those of us who prefer a no-frills method to get smooth and soft lips without having to deal with unnecessary fragrances and chemicals, flavourless lip balms are the way to go. Here are 9 of them for you to check out: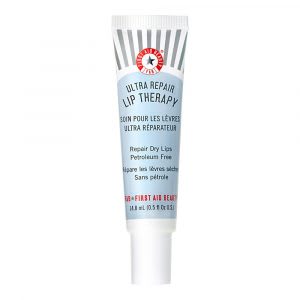 Check FIRST AID BEAUTY Ultra Repair Lip Therapy price below:
Petroleum is effective in sealing your lips against drying elements. However, by itself, it does not do much to increase hydration. For a petroleum-free alternative that provides hydration that lasts, look for First Aid Beauty's Ultra Repair Lip Therapy. Featuring a semi-matte finish, it won't give off a greasy appearance. It is also known for its healing formula that repairs dry, chapped lips.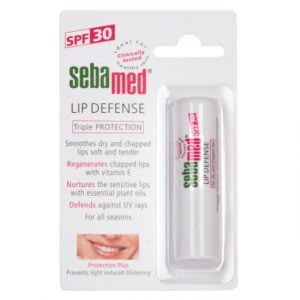 Check Sebamed Lip Defense SPF30 price below:
Defend your lips from damaging elements in the environment with Sebamed Lip Defense. With SPF 30 sun protection alongside the anti-inflammatory effects of vitamin E and chamomile extract, this product not only aims to protect but also heals chapped lips, further aided by the addition of hydrating jojoba and rice bran extracts.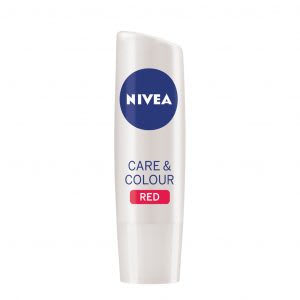 Check NIVEA Care & Colour Red Caring Lip Balm price below:
This affordable lip balm has a 2-layer lip care formula which cares for the lips while providing a slight red colour to enhance its appearance. Hydrating ingredients such as Pro-Vitamin B5, Vitamin E, Jojoba Oil and Shea Butter work on dry lips to keep them moist throughout the day.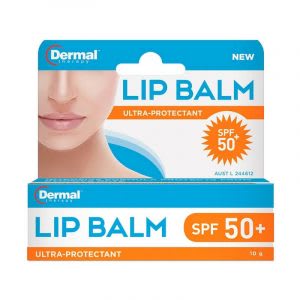 Check Dermal Therapy Lip Balm Ultra-Protectant SPF 50+ price below:
Sun protection is no joke, and this product reflects this sentiment accurately. Specially designed to provide defence against damaging sun rays, this lip balm contains 2.5% UREA and a broad-spectrum of SPF 50 as well as hydrating ingredients to keep your lips healthy and soft.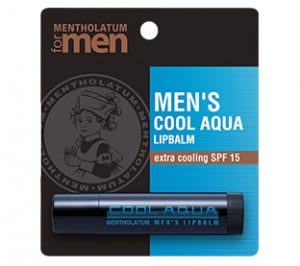 Check Mentholatum Lip Balm Men's Cool Aqua price below:
While lip balm is technically a non-gender specific product, some men may be put off by floral or fruity scents and colourful packaging. Not to worry, this lip balm caters specifically to you guys! The Cool Aqua's water-based formula with vitamin E and SPF 15 sun protection protects and keeps dry lips at bay while menthol gives the lips a nice, cooling sensation.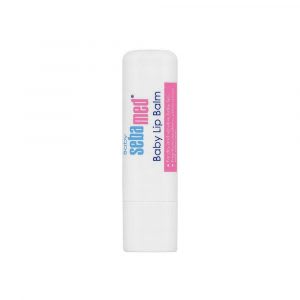 Check Sebamed Baby Lip Balm price below:
Kids often have sensitive lips and skin. This means that they'll need something that not only protects these sensitive areas but is also gentle enough not to irritate them.
Sebamed's Baby Lip Balm is specifically designed with that in mind. With hydrating Shea Butter, vitamin E and beeswax in its formula, it promises to moisture and protect the lips, so your child can focus on exploring the world around them without being affected by its elements.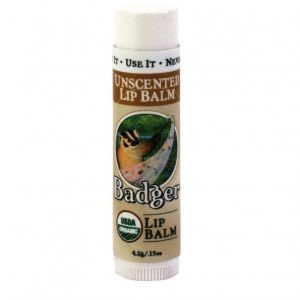 Check Badger Unscented Lip Balm - Classic 0.15oz price below:
This lightweight lip balm is famous for its natural yet effective formula. Your lips will be kept soft and protected with a formula containing organic olive oil, beeswax and rosemary which glides on effortlessly over the lips. Specifically devoid of artificial colours, petroleum and fragrance, this is a lip balm that works for even the most sensitive lips.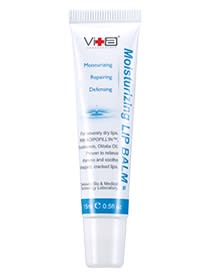 Check Swissvita Moisturizing Lip Balm price below:
This unique lip balm not only provides moisturising features that prevent and treat dry lips, but it also contains a formula that works to reduce lip wrinkles and pigmentation. Its anti-aging components (tocotrienol and Adipofill'in) will smooth out the skin while giving your lips a more even tone.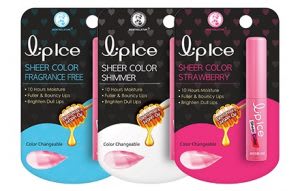 Check LipIce Sheer Colour [Fragrance-free] price below:
For a lip balm that is both hydrating and provides a tinge of colour, this LipIce lip balm is worth a shot. It glides on clear like any regular lip balm, but eventually transforms into a pink tone that will give your lips just the right hint of colour.
It's not all about the looks either! With natural ingredients like Shea Butter and various oil extracts, your lips will be kept soft and smooth.
Related articles