With the rise of home invasion cases in Malaysia, it's no wonder people would want to protect their home with the best security measures possible. People would always install security cameras, motion sensor lights, and alarm systems but they always forget one crucial component of security measure – locks.
If you want the best of locks, don't go and get another traditional door lock. Go get a Digital Door Lock or Smart Lock which is a step up from the conventional ones. Besides being fancy-looking, they secure your home better too. Here's a list to get you started on your digital door lock hunt.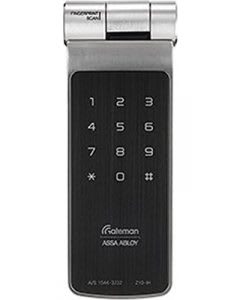 Check Gateman Z10-IH price below:
The Gateman Z10-IH is a sleek pin and fingerprint digital door lock that hails from South Korea. It comes equipped with a capacitive fingerprint scanner that ensures only your fingerprint can unlock it. You can also unlock it with its number pad that has a brushed matte surface which does not leave traces of your fingerprint on the pad.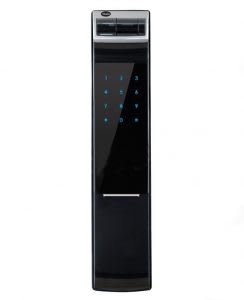 Check Yale YDM 4109 price below:
TheYALE YDM 4109 is the best biometric lock there is. It employs state-of-the-art fingerprint recognition technology to verify your identity before it's unlocked. This lock is user-friendly with its one-touch fingerprint verification method – one touch of your finger is all it needs to unlock. It also has a built-in alarm system which will wail when someone tries to break-in.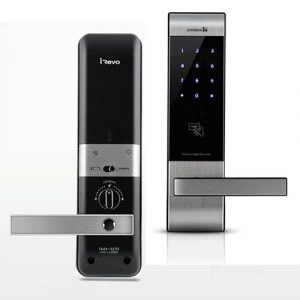 Check Gateman V100 price below:
The GATEMAN V100 is a digital lock that uses a card or pin to unlock it with no keys required – perfect for folks who want to keep it simple. It comes packaged with a touchscreen keypad for PIN input (5 – 12 digits) and a Card Key Reader (RFID card compatible). It also has a high-temperature alarm which, upon detecting high-temperature, will go off and automatically unlock the door.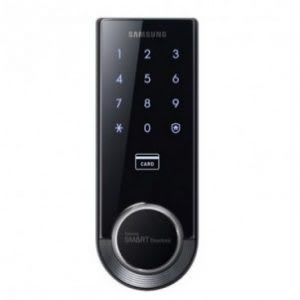 Check Samsung SHS 3321 price below:
The SAMSUNG SHS 3321 is a smart lock that features a touch-screen keypad which allows you to input a PIN that's 4 to 12 digits long. You can also create and use up to 70 different PIN codes to unlock it – it's that good. It comes with an "Automatic Locking" feature which locks the door automatically once you've closed the door – a good feature for those forgetful ones.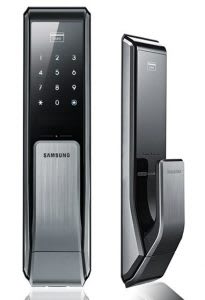 Check Samsung Digital Door Lock SHS-P717 price below:
The SAMSUNG Digital Door Lock SHS-P717 is the world's first door lock that is based on the Push-Pull concept. The most common door locks require two steps to unlock (grab and turn) but this door lock ONLY requires 1 step to unlock it (either push or pull) – it's as easy as A-B-C.
It also comes with an emergency override key which you can use to manually access the door if the door lock malfunctions or when it runs out of batteries.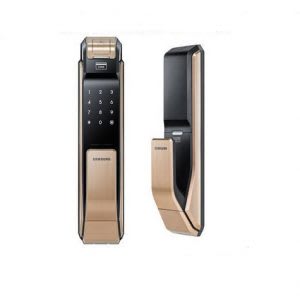 Check Samsung SHS-P718 price below:
The Samsung SHS-P718 has a motion sensor (infrared type) and this sensor serves to facilitate the 'welcome function'; it is activated when you come close to it (within the range of 70cm) so that you can unlock it easily through various methods (fingerprint, PIN, etc). The sensor also has another purpose - making the lock's alarm go off when it detects any suspicious movement.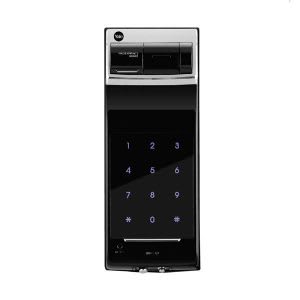 Check Yale YDR 4110 price below:
This premium biometric door lock from YALE comes fully furnished with an alarm. This alarm is 80dB and will emit ear-screeching siren upon detecting any forced entry – scaring off potential home-invaders for sure. The alarm will also activate upon detecting heat that is over 60°C. This means that this door lock also doubles as a fire alarm.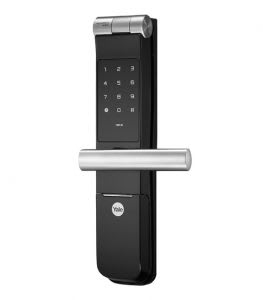 Check Yale YMF 40 price below:
The YALE YMF 40 is a versatile door-lock; it can be unlocked with PIN code, fingerprint, mechanical key and last but not least, a remote. The remote adds the Wireless Floating ID technology into its arsenal – this means that it blocks hacking. The remote can also be used on the door lock for up to 50m. Hence, the hefty price of the lock.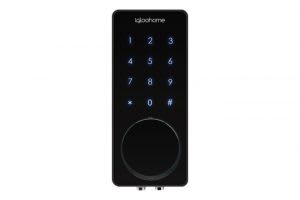 Check igloohome Deadbolt 02 price below:
The igloohome Deadbolt 02 is made for hustlers who want to Airbnb their homes. It is a digital door lock that requires no physical key – it is instead, unlocked by special "keys" that come in the form of Bluetooth or PIN code. It cannot be hacked and is insusceptible to weak Wi-Fi with its encryption and synchronisation with smartphones.
There's also an igloohome app which you can download. What does this app do? Well, you can send a "key" (be it in PIN or Bluetooth) which unlocks the door for the guests and best of all, you can select how long you want them to be valid for – no Airbnb guests overstaying.
Disclaimer: The pricing shown is just a good indication of how much these products are worth. The prices could change based on the e-commerce promotions that are going on. If some of the products are not available, do email us at [email protected] Thank you!