That day is finally arriving; it's Lazada's Birthday Sale on 27th March 2021! Not only will there be free shipping, daily deals, discounts and promos, but there will also be plenty of fun-filled entertainment for you to win vouchers and discount codes.
Aside from local and SEA celebrities, Katy Perry and NCT Dream will be this year's highlight at Lazada's Birthday Sale "Super Party" Concert 2021.
So if you're stressing out with work at home, take a short break and come join the celebration of this amazing, Lazada's Birthday sale 2021.
Before you shop, make sure you also collect other Lazada voucher codes & promos!
---
Lowest Price Guaranteed
You heard that right; Lazada's Birthday Sale makes sure to keep prices as the lowest as possible, and discounts as high as possible. So don't forget to claim vouchers and enjoy the lowest price possible, every day across the shopping platform. If not, know that Lazada's Lowest Price Guarantee is in place, so make sure to stalk stay and claim for your cash wherever applies.
---
No shipping fees

You would have thought, the heavier your items, the more expensive your shipping cost would be. However, during Lazada's Birthday Sale, you can collect vouchers and enjoy free shipping of up to RM8 off, as long as you spend a minimum on your shop orders.
Free shipping vouchers such as for sitewide shipping, Citicard holders, Birthday Shipping voucher special are up for collection at:
12AM, 12PM & 6PM (Daily)
---
RM9 Crazy Flash Sales all day, every day!

We've already mentioned Lazada keeping the lowest price possible, right? Well, make sure you enjoy Lazada's Flash Sales to the fullest with prices at an RM9 flat rate, available almost every day right up to the big day. Enjoy discounts on daily household and lifestyle items such as Digi RM10 reload, Innisfree cleanser and 1kg Milo pack!
---
Crazy Brand Mega Offers

Who says that discounts are only for OEM stuff? Your favourite brand might just reward you with a big discount for this special sale. Every day, big brands from LazMall like Watsons, Razer, Levi's, Apple Store (authorised reseller) and Converse are offering reduced prices worth up to 3 digits in Ringgit.
What you wouldn't want to miss here include store vouchers at up to 55% off, and bundle deals!
---
Lazada Big Brand Surprise
Yes, SURPRISE! Watch out for 50% storewide vouchers to collect so you can use them on 27th March. Brands like Tefal, Unilever, Mamonde and L'Oreal are in on this surprise too.
---
Lazada Bonus

Oh boy, we all love a good bonus, right? From 20th to 26th March, watch out for a Lazada Bonus Voucher: an exclusive, stackable voucher that lets you get RM10 off for every RM100 spent, or RM15 off for every RM300 spent!
---
Chup Dulu Pre Sale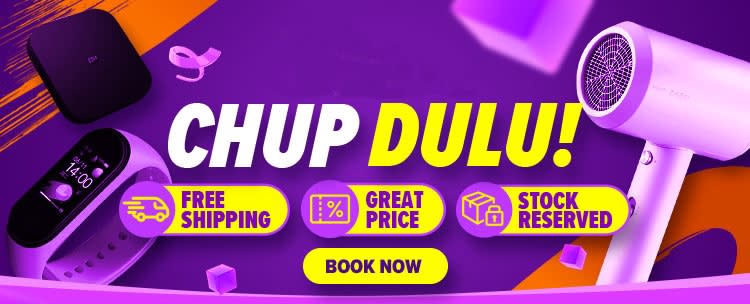 Do you fancy buying your favourite products for an even lower price from your favourite brands? To enjoy greater discounts, Chup Dulu is back! From 22-26th March 2021, just look for "Chup Dulu" deals on Lazada, and add them to your shopping cart. Pay the required deposit before 27th March and of course, own it when 27th March 2021 arrives!
---
More vouchers are up for grabs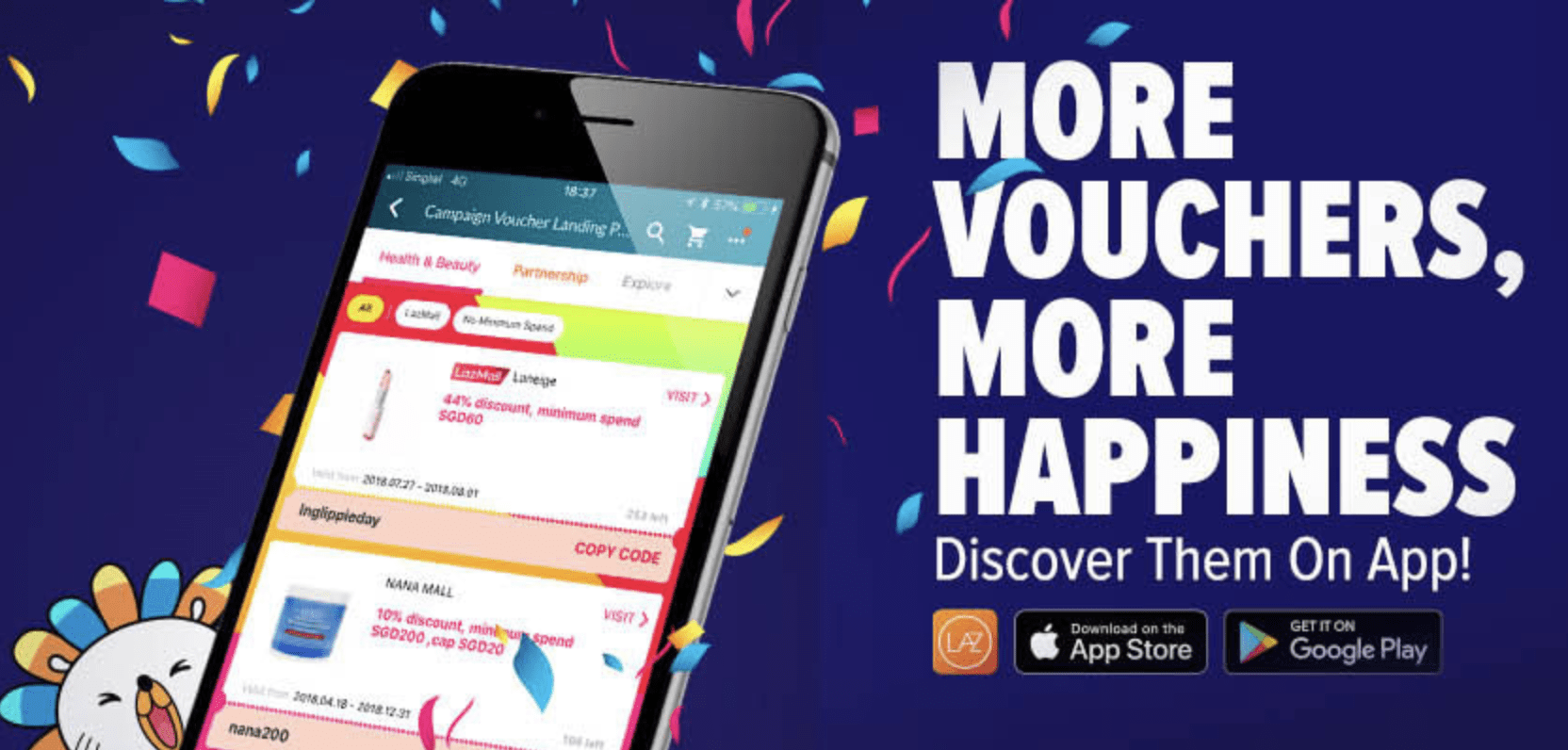 Discounts aside, you could slash your products' prices even further when you use these Lazada Bank vouchers at checkout. For most brands and e-stores, there will be various vouchers with promo codes, so make sure you don't miss those out.
So take a break from work and spend some time going through the Lazada App or website to catch the items you've always wanted own. If you think you can do with more discounts, you're right. You can also enter these Lazada Promo Codes at checkout to enjoy more discounts.
---
Related Voucher Codes Recommendations