Not all of us are big fans of wearing foundation on a daily basis – sometimes it's just best to keep it simple. Why not let your skin breathe by just applying a tinted moisturiser? That way, you don't have to go completely bare-faced. This is also a great way to even out your skin tone while hydrating your skin.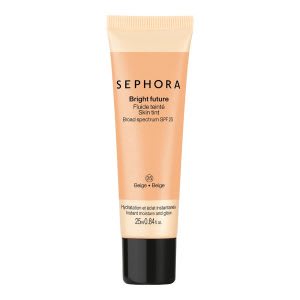 Check Sephora Collection Bright Future Skin Tint SPF 25 price below:
On a tight budget but still want to have the best? We got you! Give Sephora's Bright Future Skin Tint a try. This skin tint gives you a good amount of coverage and brightens the face while giving a stunning dewy look. The formula is also extremely lightweight which allows your skin to breathe. Not to mention, it contains SPF 25 as well, which is a decent amount to shelter you from those harmful UV rays.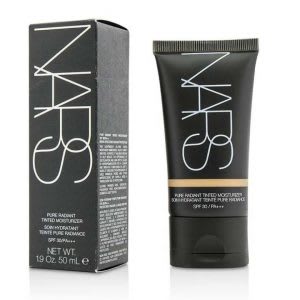 Check NARS Pure Radiant Tinted Moisturizer price below:
If you are going for a natural look but still want to have an outstanding healthy glow, this is the tinted moisturizer for you. The NARS Pure Radiant Tinted Moisturizer is best known for its beautiful dewy glow without looking too shiny because of its natural finish. It starts off sheer, but it is easily buildable to a perfect medium coverage. With its fresh fruity scent and SPF30, this is a perfect tinted moisturizer for everyday use.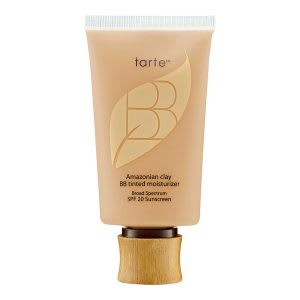 Check Tarte Amazonian Clay BB Tinted Moisturizer Broad Spectrum SPF 20 price below:
From pretty eyeshadows to sparkling highlights and now to one of the best-tinted moisturizers, Tarte never fails to surprise us all. Their well-known 'Amazonian Clay BB Tinted Moisturizer' is something you'll reach for whenever you feel like going for that 'no makeup' makeup look because of its sheer coverage. Not only is it oil and paraben free, it also contains vitamin A, C, and E which is excellent for your skin.
This tinted moisturiser is very light on the skin and a little tacky as it is a water-based moisturizer. It also contains micro-treated mineral pigments to help reduce the appearance of any fine lines or wrinkles on the face. Wait, there is more! This baby also contains chamomile extract that will help you rehydrate your dry spots and skin. And to finish it off, it also contains SPF20. How perfect is that?
More: Keep Your Skin Hydrated with These 10 Face Moisturizers for Dry Skin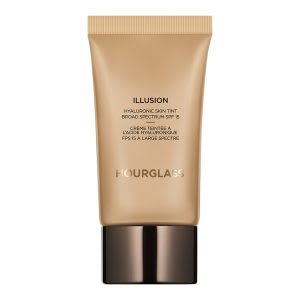 Check HOURGLASS Illusion Hyaluronic Skin Tint price below:
Finding the right product for combination can be troublesome but this Hourglass skin tint will help you out! This skin tint gives you that radiant glow, softens blemishes on the face and evens out your skin tone. It's extremely hydrating, which will sort out the dry areas of your face. As for oilier parts of your face, just apply a little setting powder for best results.
The consistency of the product is creamy and thick but when feels lightweight when applied to the skin. Besides that, this skin tint comes with SPF 15 and provides you medium to full coverage – just add a little more product for complete coverage!
More: 9 Perfect Face Moisturizer Picks For Your Combination Skin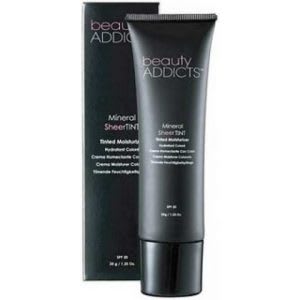 Check beautyADDICTS Mineral SheerTINT Tinted Moisturizer price below:
Give your skin an extra shield of protection by applying a mineral tint moisturizer. If you already have quite healthy skin and just want to protect your face, this is the perfect product for you. This magic in a bottle contains Ginseng Root Extract, which controls the elasticity of the skin and boosts anti-aging in the skin. It's also very sheer but still gives you a luminous glow to the skin.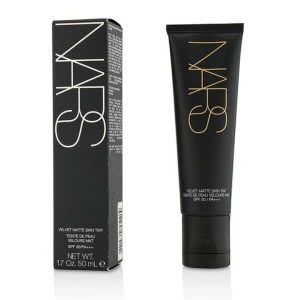 Check NARS Velvet Matte Skin Tint SPF 30 price below:
Finding the perfect lightweight moisturizer for oily skin is not easy. It becomes a problem because out of nowhere you look like the only thing you applied to your face is highlight – you just look shiny and distracting. NARS Velvet Matte tinted moisturizer is perfect for your skin type because of its oil-free formula that helps control oil and shine throughout the day.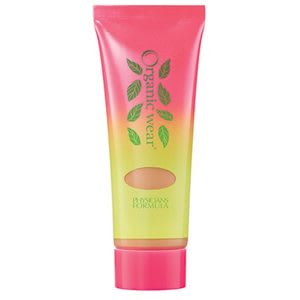 Check Physician's Formula Organic Wear Tinted Moisturizer price below:
Because this Physician's Formula's tinted moisturizer is natural and organic, it is super safe for every skin type to use, even the most sensitive like acne-prone skin. This tinted moisturizer is filled with natural ingredients such as protein and antioxidants that feeds your skin with everything it needs, including moisture. It rehydrates, nourishes and brightens the face while giving it a healthy glow.
More: Hydrate Your Skin with These Top 13 Face Moisturizers for Every Skin Type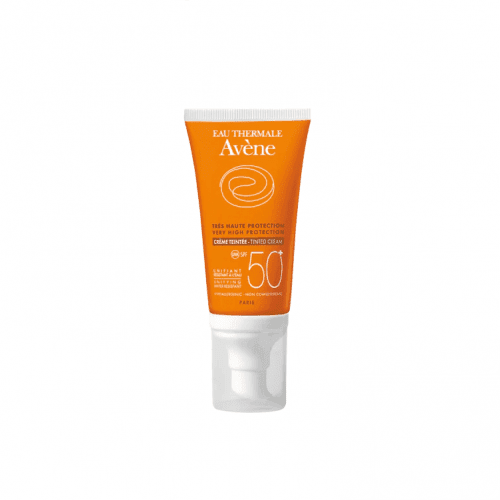 Check Avene Very High Protection Tinted Cream SPF50+ price below:
This tinted moisturizer is recommended for everyday use, especially for hot and humid weather. With SPF50, this is an effective way of protecting your skin from the UV rays and solar radiation. This Avenue tinted moisturizer is light and absolutely non-greasy, leaving the skin looking matte but glowy at the same time. It evens out complexion, hydrates the skin and it is also long-lasting. No need to reapply!
Related articles