Forget about the fifth of November. This month, it's time to remember, remember the eleventh of November - it's the 11.11 Single's Day! For one day only, Lazada is insisting that you – yes, you – shop the universe. Not too sure what the hype is about or why Lazada is calling it their biggest 1-day sale? Here are 12 reasons why you shouldn't miss this sale:
RM 111 Instant Cashback

From 7th to 11th November, stand a chance to get RM 1,111 worth of wallet credits when you reload RM 111 into your Lazada Wallet. Just head onto your Lazada mobile app and be the first 111th users to top-up exactly at 11AM or 11PM in order to win your cashback.
Mesti Beli Deals

Want a Dyson Tower Fan for only RM 11.11? Brace yourself as electronic brands like Panasonic to fashion brands like Carlo Rino and Clarks will be pricing their products with numerals containing only the digit "1" on November 11 by the hourly.
Onederful Wallet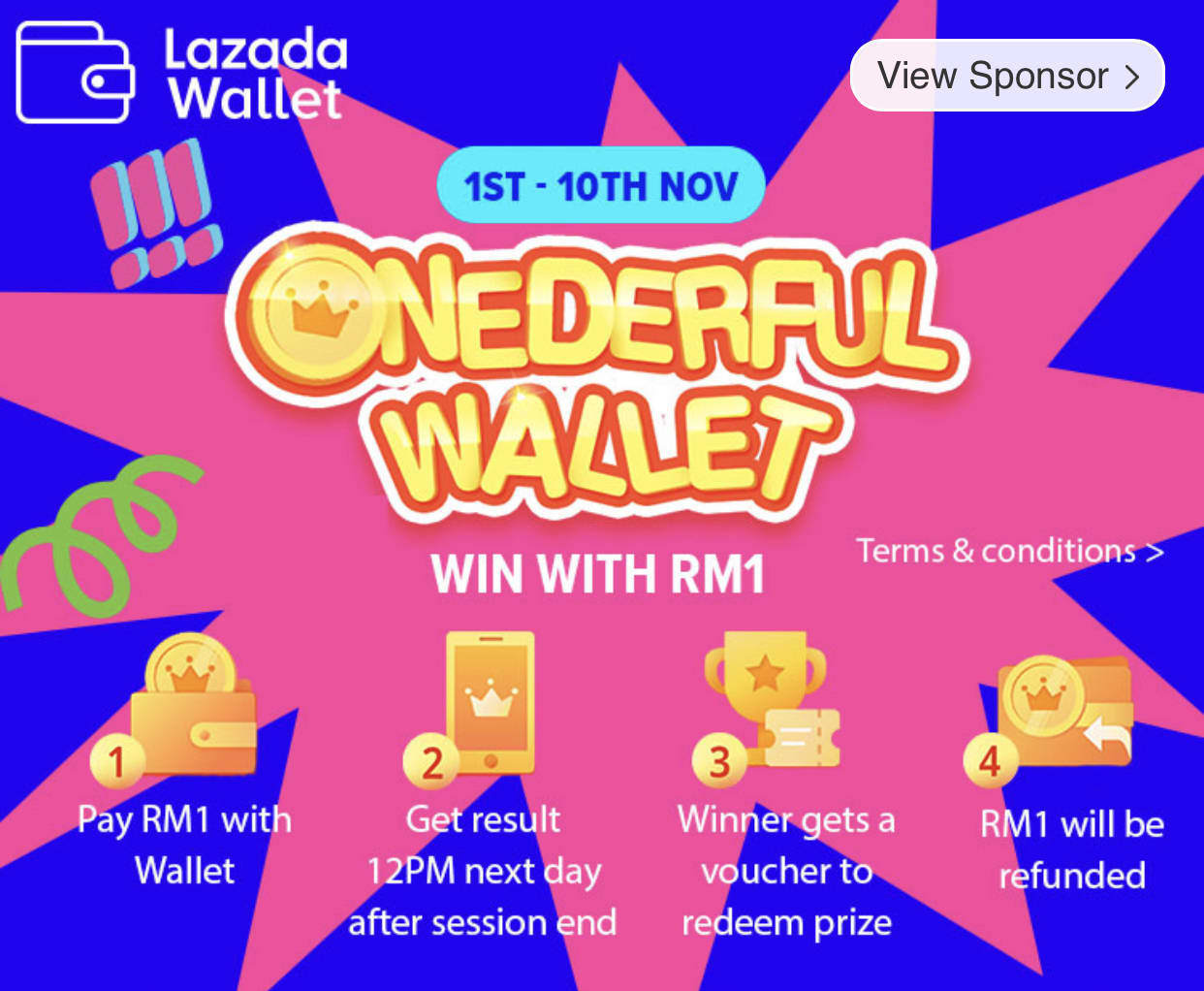 Try your luck at buying selected products such as a Sony Portable Bluetooth Speaker or Panasonic 2-Door Fridge for only RM 1. With different deals everyday, just pay RM 1 before the timer ends (at the bottom of the app page) and wait for the results the next day at RM 1. Winners will get the voucher to redeem their prize!
Chup Dulu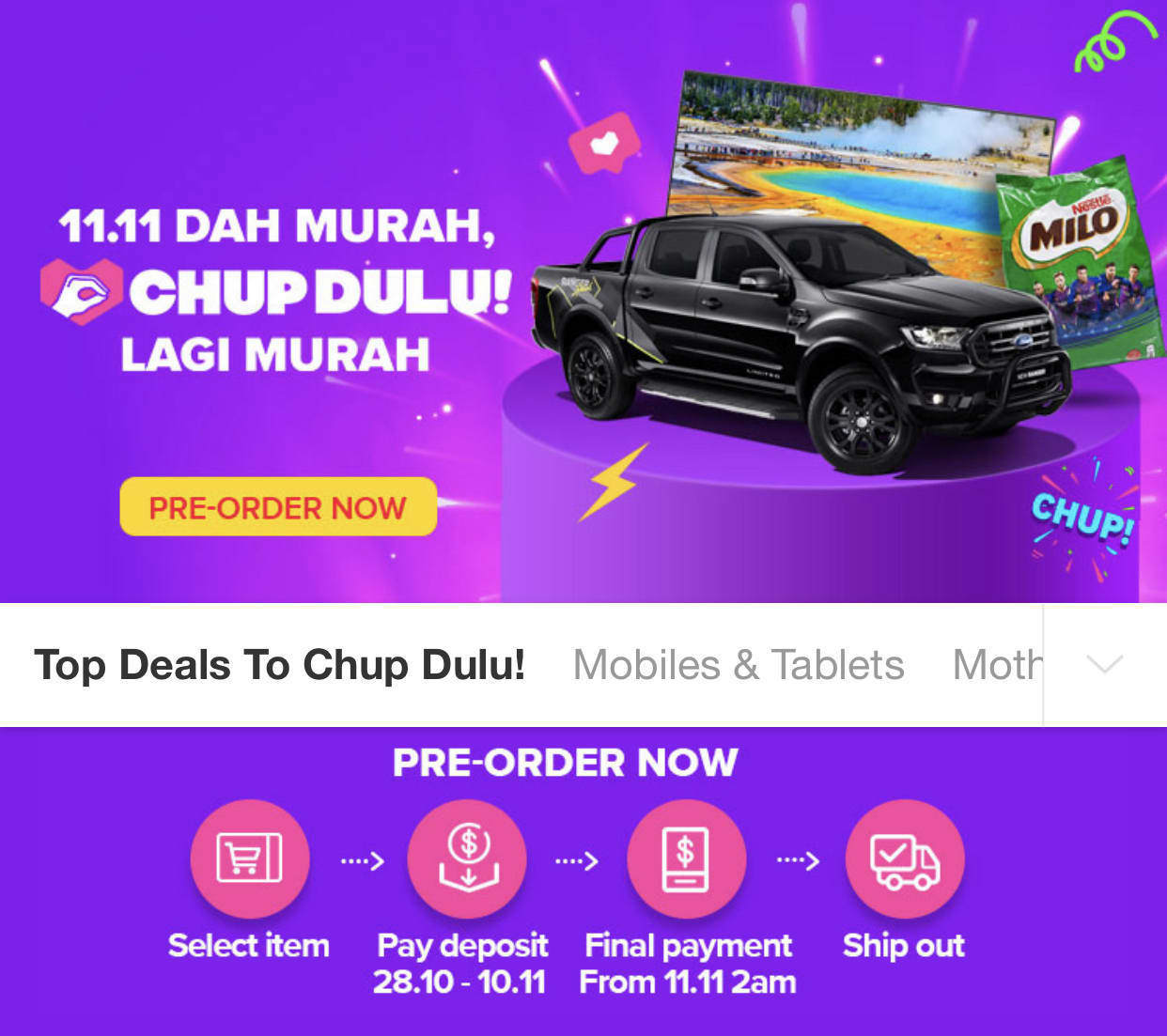 Following a pre-order concept, 'chup' (book) irresistible, limited deals from brands all over Lazada. Just deposit the fee which is non-refundable by Nov 11 and the item is yours.
Lowest Price Guaranteed
Only until November 11; if you manage to find a product (that's in stock and not on promotion) lower-priced on another website, show it to Lazada and they will cash out two times the price of the product to you.
Just So Many Vouchers
Whether they are timed vouchers or all day vouchers, there is no such thing as too many vouchers! So start collecting them all in preparation for the 11th of November. PS: There's a total of 11 million vouchers up for grabs!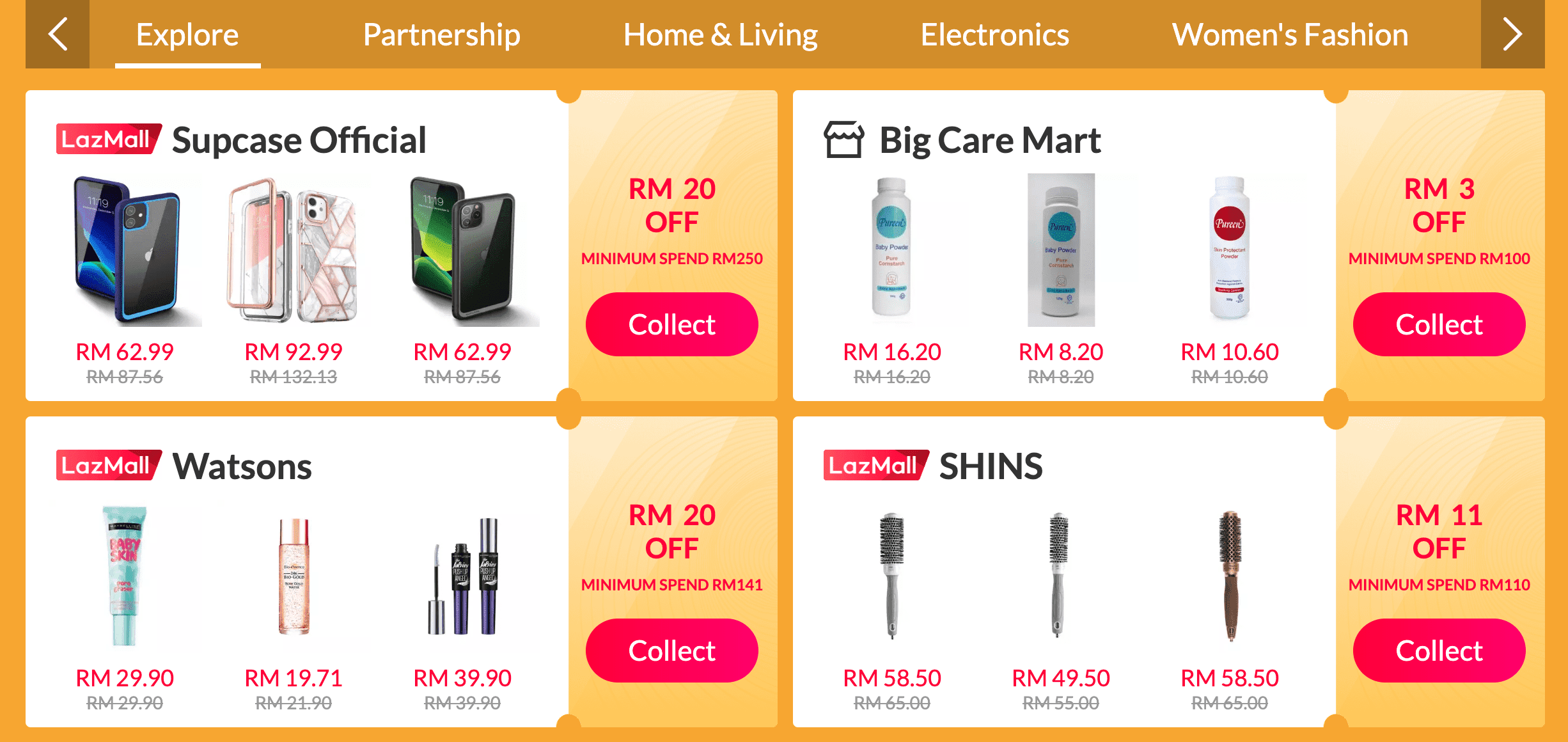 Yay For Free Shipping
So you've done all your shopping and you've saved loads. But there's more! This 11.11, over 30 million products on sale are enjoying free shipping. So sit back, relax, and wait as your purchases make their way to you at no extra cost.
11.11 Missions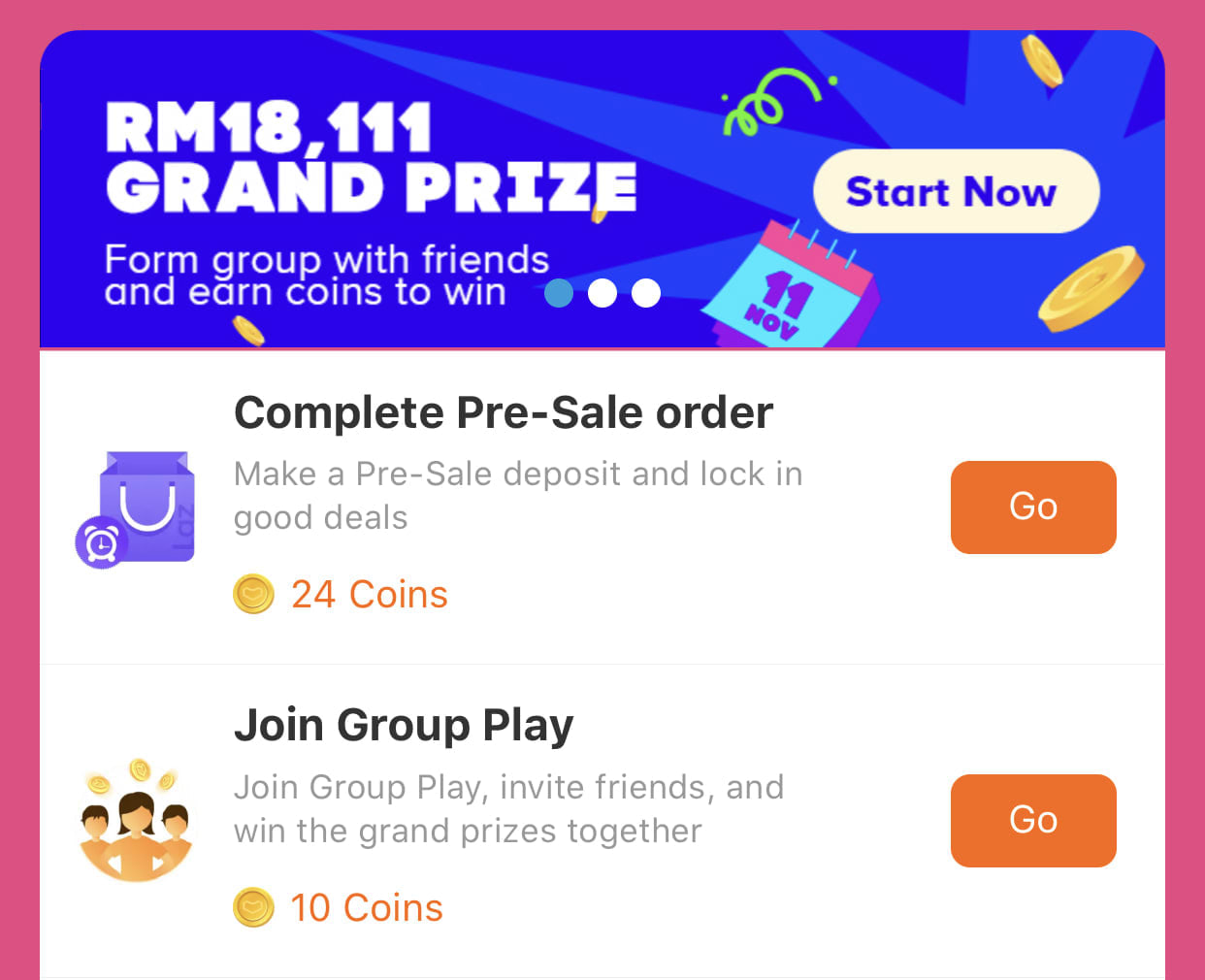 Collect coins and exchange them for vouchers as you "complete missions" available on the Lazada app. Missions include making a pre-order purchase, share about the 11.11 campaign, play games like Popping Star, Shop & Match and more. Enjoy their latest game called "Moji-Go", which is Lazada's first facial recognition game, where you'll have to imitate the emojis that appear on the screen.
Additionally, you can log in to collect coins too!

Lazada 11.11 Super Show
Back with another show bigger than the last, this year's 11.11 concert will feature performances by Malaysians such as Man Bain and Hujan, Siti Nordiana, Ayda Jebat, Zizan Razak and more. The show will also open with Korean girl group Apink and Indonesian singer Cinta Laura.
You can stream the concert live on November 10th from 9.00 pm to 12.00 am via Lazada app. At the time of the show, audiences and viewers will also get the chance to win exclusive 11.11 vouchers worth up to RM 1,000 when they participate in the 8 Voucher Rain sessions.
Sales, Here We Come!
Convinced that Lazada is the place to be this 11.11? Don't wait until the 11th of November to start shopping. Be ahead of the game by adding everything to your cart so that you won't miss out. All you'll have to do is to checkout on 11.11, and you'll officially be the owner of some great bargains. Now that's what we call smart shopping. Get on lazada.com.my now!
Like writing about great products? We're hiring! Learn how you can write for us!