Are you one of those ladies that get bumpy skin after shaving A.K.A strawberry legs? We can all agree that it's uncomfortable and not to mention, a bit unflattering to the eye. Well, you have landed on the right article, and we can help you to reclaim your power to flaunt your baby smooth skin once again!
Aside from having your skin look and feel smooth, hair removal, according to a study published in the British Journal of Dermatology, is associated with a lower risk of skin infections.
Furthermore, hair removal is linked to better skin care efficacy because the process of hair removal strips away the layer of dead skin cells that rests on our skin.
There are several hair remover products that keep the hair off your skin efficiently to the point where it is safe to say goodbye to shavers for women that will only irritate the skin and hello to smooth skin!
8 Best Hair Removal Products for Women in Malaysia 2023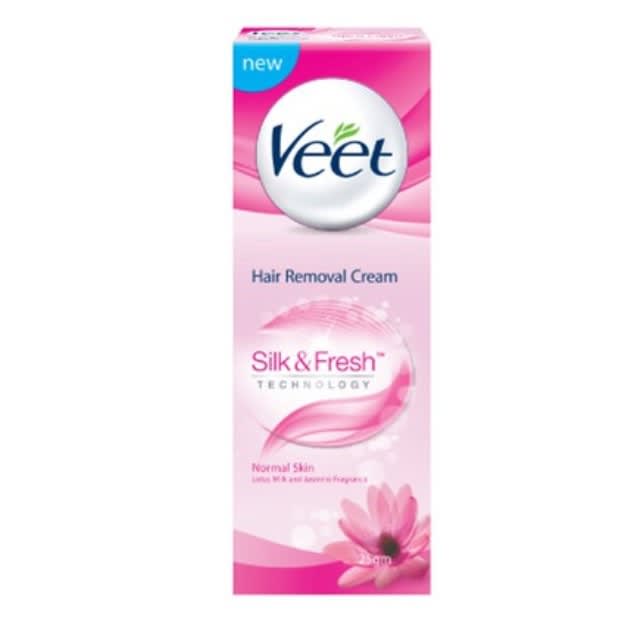 Check Veet Hair Removal Cream for Sensitive Skin 25g price below:
add_circle
Highly affordable
add_circle
Silky smooth cream texture
add_circle
Removes hair in less than 5 minutes
remove_circle
Your skin might feel a slight burn if you have extra sensitive skin
Why It's Our Top Pick?
Looking for the best and most affordable product to keep the hair off your skin? We got you covered! VEET Hair Removal Cream is for the win because of its effectiveness in delivering your skin the cheapest option while being easily accessible to get that silky smooth finish.
Overview
The new Veet Hair Removal Cream with Silk & Fresh Technology provides silky smooth skin and a delightful scent. All that is needed is to lather them on the targeted areas and leave them on for 3 minutes. Then, using the spatula that is provided within the package, gently remove the cream.
It is best to use it before a shower and don't forget to moisturise afterwards! In any hair removal session- regardless of your method of choice, it's important to soothe down your skin as the last step.
Most of us know that it is easy for the bikini lines and underarms areas to get irritated when using hair removal cream for private parts. Well, you may swipe your worries away and put your trust in the process with this cream!
Living up to its name, this hair removal cream is made for you ladies that have skin which needs extra gentleness a.k.a sensitive skin.
Details
Veet Hair Removal Cream formula works closely to the root, leaving your skin spotless.

Contains Aloe Vera and Vitamin E, both of which have soothing properties.
Who is this for?
This VEET product would be the best pick if you are a student or anyone that's on a tight budget, and in need of a good body hair removal product which would not backfire on your skin with rashes and inflammation.
Personally, we believe that this product works best on the legs, underarms, and bikini line because the formula is strong enough for a large area of skin while being gentle enough for those already sensitive areas.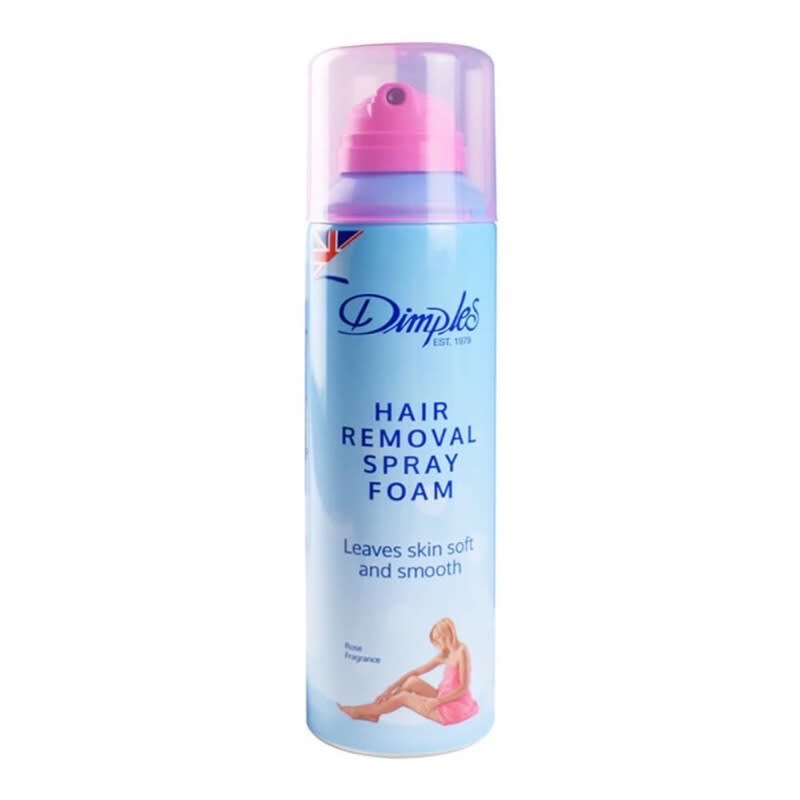 Check Dimples Hair Removal Spray Foam price below:
add_circle
Easy to apply and remove the hair
add_circle
Affordable product for all
add_circle
Targets the hair beneath your skin and ingrown hair
remove_circle
Cooling sensation might cause discomfort for some people
remove_circle
The smell is strong
Overview
Utilise your shower time with Dimples Hair Removal Cream which is gentle, and works as the simplest way to remove hair that lasts up to twice the time when shaving. It is quite possibly the best hair removal spray you can get on the market.
Dimples' formula includes Vitamin E and B which will aid the layer of skin shed after the hair removal and keep your skin nourished. This product might grow on you as it targets the hair beneath your skin which means that it will give you that clean, stubble-free, and slick finish.
You only need to spray it on the intended areas and leave it between 6-10 minutes before washing or wiping the foam away off your skin.
Details
Vitamin E-enriched and anti-inflammatory B ensures a moisturised, healthy, and soft finish

Suitable for underarms, legs, and bikini area
Who is this for?
Get your hands on this product if you like the cooling effect and quick application method. Also, consider investing in hair removal sprays that can also smooth your skin while effectively removing hair.
According to some users, Dimples Hair Removal Cream has a strong smell, but it gets the job done by eliminating their body hairs. The sprays can be applied to the arms, legs, knees, underarms, and bikini lines.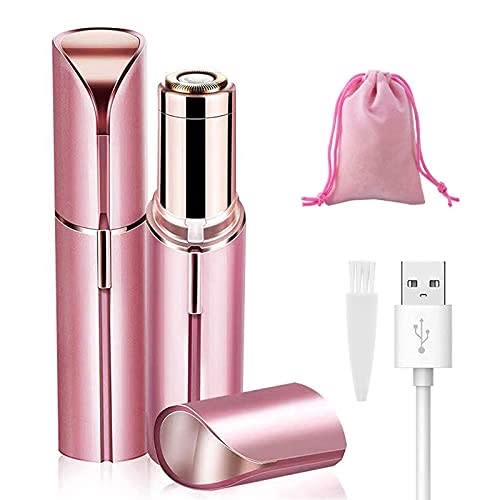 Check AVOSKY Mini Epilator, Body, and Facial Hair Remover price below:
add_circle
Portable and the battery life lasts up to 8 hours when fully charged
add_circle
Easy to clean and operate
remove_circle
Need more precision in your own finger movements for a cleaner finish
remove_circle
Fragile and need to be stored with care
Overview
This mini epilator for body and facial hair comes in two versions, battery, and USB epilators. As for the battery version, you would need to prepare your own AA battery.
What makes it more interesting is that this 'lipstick shaver' is equipped with LED light that will come in handy when you want to ensure whether the area that you're shaving is clean or not.
This LED feature is great and thoughtful especially because this mini epilator is designed for smaller areas like armpits, private parts, and the area of your face.
Details
Removable round shaving head for gentle and comfortable shaving and easy cleaning

Comes in 3 colours: red, black, and rose gold

LED light design, can also be used in low-light rooms

Lipstick design is small and adorable, making it the perfect travelling shaving tool
Who is this for?
If you are planning on travelling but shaving creams seem like a hassle to bring with you, then this mini epilator is the perfect choice for you. Not only that it's portable, but it's also gentle on the skin around sensitive areas. Given the cheap price, it can be considered one of the best tools for hair removal for the face.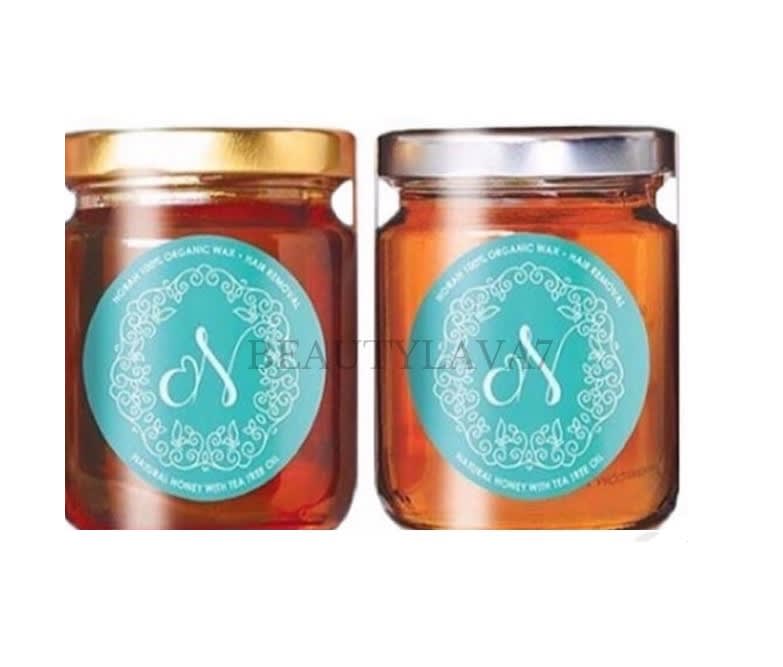 Check Norah Wax Hair Removal Organic price below:
add_circle
Slower hair growth as the product removes the hair from the roots
add_circle
Available at an affordable price
add_circle
Beautiful finish when done right
remove_circle
Could stick everywhere if you are not careful
remove_circle
May cause slight pain when the skin is not prepared well
Overview
Treat yourself to the experience of Brazilian wax in the comfort of your home with Norah Wax Hair Removal Organic. It comes in 2 types of wax: hot wax and cold wax. With these two items, you can achieve that "smooth like butter" skin without breaking the bank.
When you purchase either the hot wax or cold Norah Wax, it will come with the wax kit. With that, you will not have to spend more time buying the spatula or strips separately. However, you may still be able to purchase extra strips on the site, just in case!
Details:    
Norah Cold Wax:
Suitable for first-time users.

Travel-friendly.

You can directly use it from the jar.
Norah Hot Wax:
Need to re-heat first before use.

Suitable for all types of hair on body parts especially for private parts and facial hair.

You'd only need to layer thinly on the skin as hot/warm wax grips better on the skin that's within the open-pore state. So, the whole waxing process itself will be seamless and easy.
Who is this for?
Norah Cold Wax is perfect for those that want to start waxing as it needs no heat to start with. You can remove the hair on your private parts such as the pubic hair, armpit, and bikini lines easily with both types of wax alongside the equipped kits.
If you desire one of the slowest hair regrowth results, then you may start hunting down and getting your hands on Norah Wax Organic now! Be sure to prepare your skin before any kind of hair removal for a smooth process and results.
Check Nair Sensitive Hair Removal Cream price below:
add_circle
It aids in skin moisture retention and irritation prevention.
add_circle
Quick and easy hair removal process.
remove_circle
Some might get an allergic reaction despite its gentle formulation
Overview
Nair Sensitive Hair Removal Cream is formulated for skin that is easily irritated and inflamed, whether it is on the area of the face, bikini line or whatnot. As it contains Sweet Almond Oil, this hair removal cream will nourish your skin while keeping it hairless and smooth.
Details                      
Contains moisturising and nourishing Sweet Almond Oil

Soft regrowth; skin is left beautifully smooth, hair free and moisturised after depilation

Fast working - works in as little as 3 minutes
Who is this for?
Although Nair Sensitive Hair Removal Cream is formulated for sensitive skin, you still need to do a test patch especially when you are suffering from skin problems. Anyhow, if you are looking for a powerful yet quick hair removal process.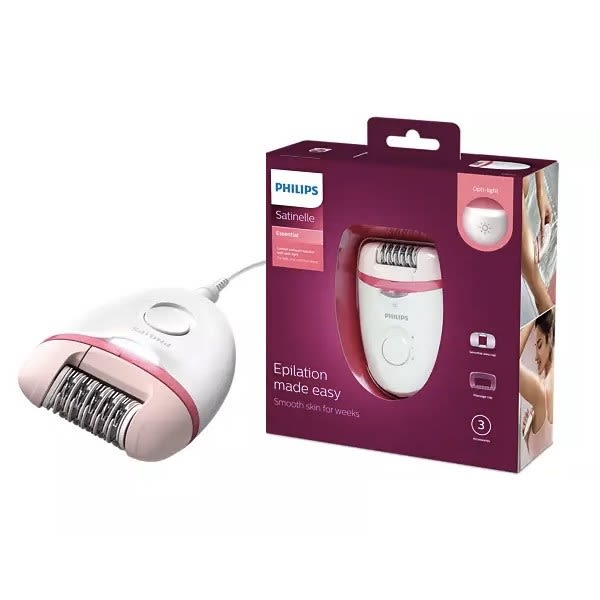 Check Philips Satinelle Essential Compact Corded Women Epilator BRE255 price below:
add_circle
Removes hair from your armpit and legs gently and efficiently
add_circle
Options for speed for thick and thin hair
remove_circle
Could be slightly tingling for first-time user
Overview
Enjoy smooth armpits and legs with Phillips' epilator which is specially designed for both legs and armpit. It gives you the option for the speed needed to remove each thicker and thinner hair. One of the best things about this epilator is that it gently removes hairs, as short as 0.05mm from the root!
Details
Washable epilation head for extra hygiene and easy cleaning

2-speed settings to grab thinner and thicker hairs

Unique built-in light for greater visibility of fine hairs
Who is this for?
This is perfect for ladies that are tired of stubbles from shaving their armpits or legs. It's time to ditch your razor shaver because this epilator from Phillips is here to the rescue! Plus, it removes even the shortest 0.05mm hair from the root. This will give you that smooth surface and satisfying finish.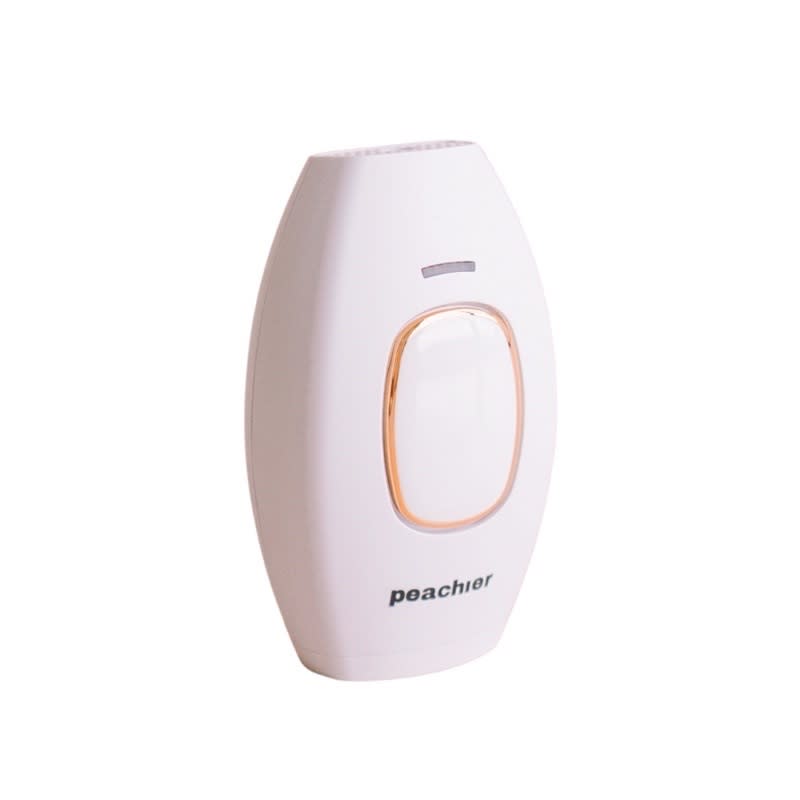 Check Sweet Peachier™ Premium IPL Laser Hair Removal Handset price below:
add_circle
Stunts or slows down hair regrowth after two sessions
add_circle
Great investment for long-term use
Overview
We all know that hair removal laser treatment can cause you a lot for multiple sessions, not to mention the time consumption when you need to travel far for a session. How about you give yourself the chance to experience similar sessions at home with Sweet Peachier Premium IPL Laser Handset?
With this handy device, you will only pay less for endless sessions up to 10 years!
Details
Removes hair re-growth in just a couple of sessions

10+ year use-life
Who is this for?
Sweet Peachier Premium IPL Laser Handset is one of the best choices for those that prefer laser hair removal treatment over other methods but do not possess the time to travel for an appointment. It's also perfect to stunt hair regrowth after a couple of sessions at home.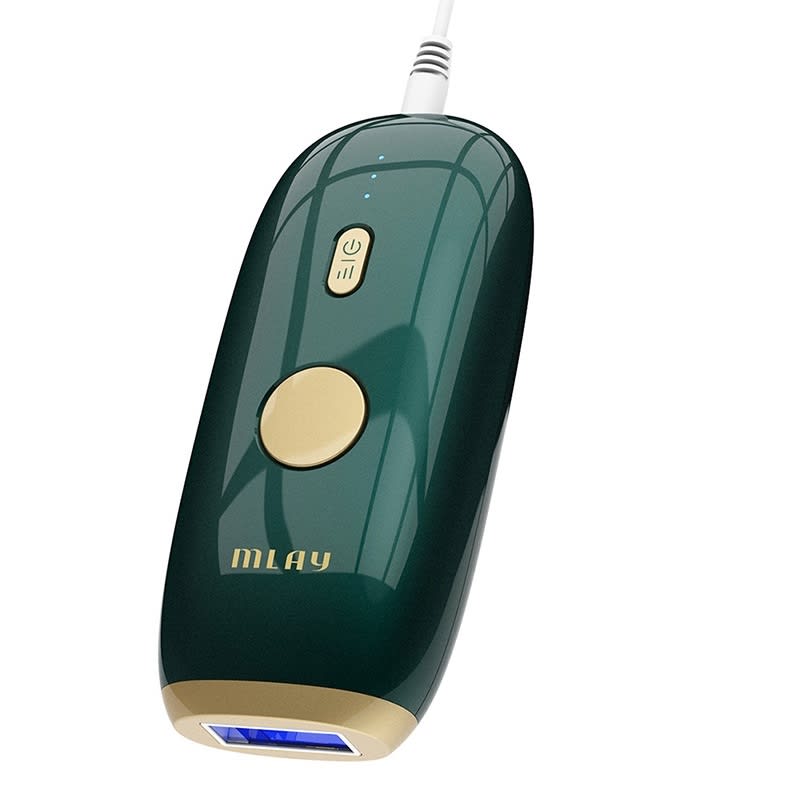 Check MLAY Professional IPL Hair Removal Laser price below:
add_circle
Gradually remove hair permanently with constant use
add_circle
Easy to operate
Overview
This light-based system is gentle and effective even on the most sensitive areas of the body, and it provides long-term hair reduction. The light generates heat, which is transferred to the hair follicle and causes it to enter a dormant state.
As a result, hair sheds naturally and regrowth is slowed. When MLAY Professional IPL Hair Removal Laser is used on a regular basis, these light pulses keep your skin smooth and hair-free.
Details
Skin sensing technology - ensures your skin and hair tone are suitable, then begin to work only get contact with your skin firmly

Adopt IPL technology - filter UV directly reach the hair follicle and effectively prevents hair regrowth, as well as an adjustable light wave

2 working modes - automatic continuous flash and intermittent light modes for hair removal on different parts, faster and safer

1 - 3 light intensity levels - accommodate different hair types (fine or coarse hair) for great efficiency
Automatic shut down system - the laser will turn off automatically after 5 minutes without use
Who is this for?
Perfect for ladies that want to remove ingrown hair, body hair especially armpit hair and pubic hair permanently at home. MLAY Professional IPL Hair Removal Laser is a great investment for when you are on a tight budget but still prefer laser hair removal over any other methods.
FAQ
-
What slows down body hair growth?
With all the tools in the world to remove hair, we should be thinking about what slows down body hair growth so that the hassle can be reduced in the long term. So, here I already prepared a few ways to slow down body hair growth below and what can you do about it.
Take a breather and relax
By reducing your stress, you can slow down the growth of your hair, even if only slightly. Similarly, during times of stress, testosterone, which is also associated with unwanted hair growth, increases its production. Relaxation and stress reduction help to stabilise your hormones and slow the growth of unwanted hair.
Eat the appropriate amount of calories
Maintain a healthy diet with the appropriate number of calories to support your body's functions. Excessive unhealthy eating can result in excessive hair growth. Hair growth can be slowed by ensuring that you consume enough calories.
Laser hair removal
Laser hair removal is the most natural way to permanently rid hair once and for all. It can remove hair from the underarms, legs, and bikini lines, among other places. Hair follicles are targeted by laser hair removal, making hair growth difficult.
It is one of the best ways to slow down or completely remove hair growth because you will see the effect after a few sessions. Give it a try and your future self will be thanking you.
Related articles