Whiskey, spelled with or without the "e," is a spirit made from fermented grain mash, typically barley, corn, rye, or wheat. It is aged in oak barrels, which impart flavors and aromas ranging from vanilla and caramel to smoke and spice. Whiskey is enjoyed neat, over ice, or in cocktails. The character of whiskey varies depending on the type of grain, the barrel, the duration of aging, and the distiller's techniques. 
Australia is no exception to the worldwide craze for whiskey. We then looked at the best whisky in Australia in a variety of flavors to choose from.
10 Best Whisky to Buy in Australia 2023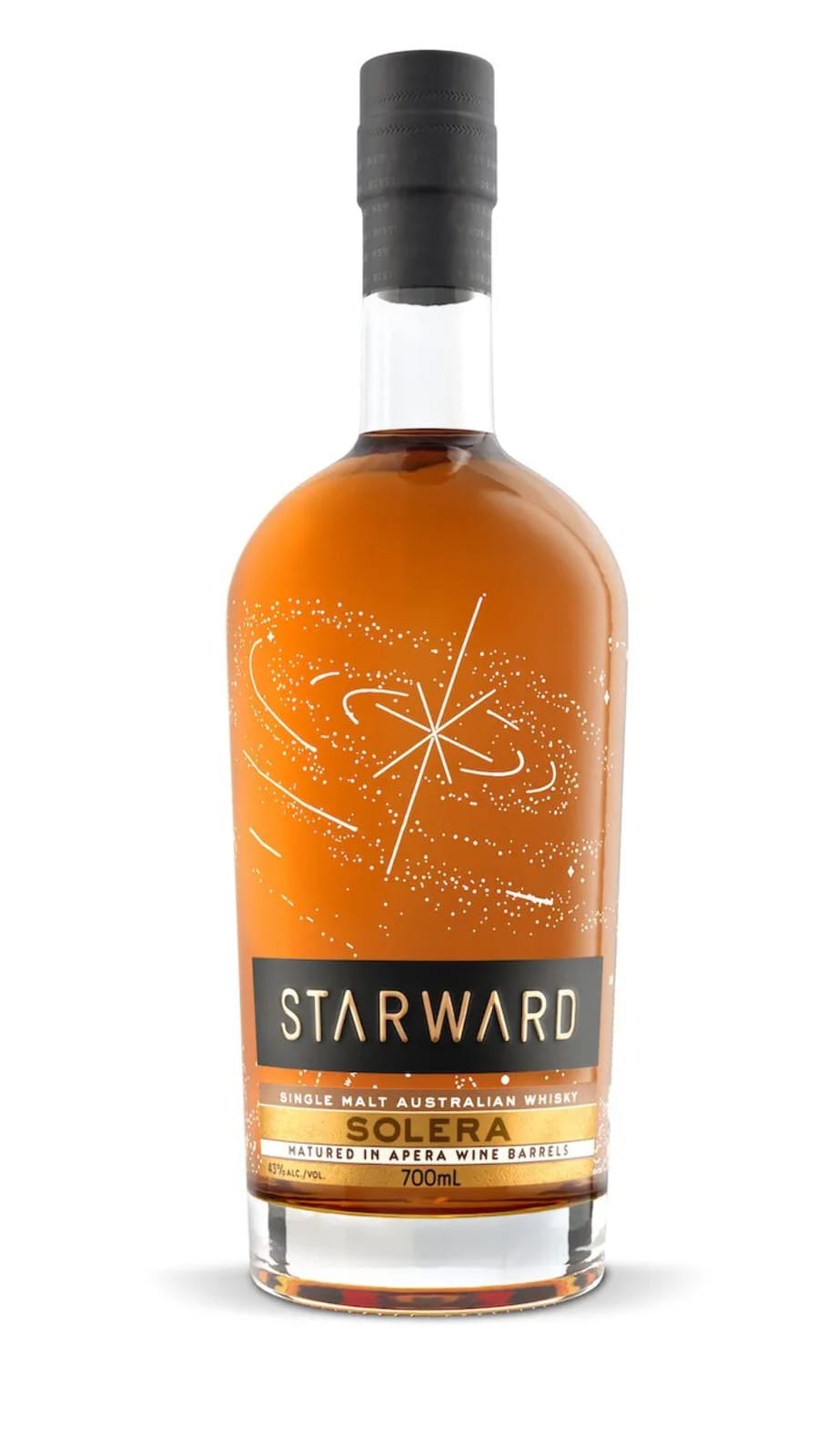 Check Starward Solera Single Malt Australian Whisky price below:
add_circle
Lesser alcohol content
add_circle
It has a fruity flavor
Why It's Our Top Pick 
Starward Solera Single Malt Australian Whiskey stands out for its unique flavor profile, achieved through aging in Australian red wine barrels. It also boasts notes of citrus, stone fruit, peppermint, and roasted nuts, with a creamy mouthfeel and a long finish. The Starward Solera is an excellent choice for whiskey lovers who appreciate a distinctive and modern take on classic whiskey. Plus, it is made using only Australian ingredients and is crafted by a proudly Melbourne-based distillery.
If you're searching for a good whiskey in Australia with under half liquor, look no other than Starward Solera Single Malt Whiskey. It goes through a custom-tailored cycle to ensure a well-balanced taste.
Key Ingredients 
Brewer's yeast and malted barley are the main components of Starward Solera Single Malt Whiskey. It is double-distilled, meaning the wine is aged for three years to get the best flavor, taste, and aroma. The whiskey is re-toasted as it ages in a red wine barrel to help it develop the right sweetness and texture. 
Effectiveness
Solera can be blended with a cocktail or served over ice. It has flavors of creme brulee and spice with aromas of caramel, vanilla, and tropical fruits. Each taste of Solera whiskey will linger in your mouth.
Customer Reviews 
One consumer loves the Starward Solera Single Malt Whiskey's medium-dry finish. Due to popular demand, a Manhattan liquor store rates Solera as a famous whiskey in the market. 

Check Westward American Single Malt Whiskey price below:
add_circle
Twice distilled
add_circle
100% malted barley
remove_circle
It leaves a more prolonged aftertaste
Westward is a well-known brand expert in producing high-quality whiskey in the United States. No worries, you can also add this single malt whiskey with sophisticated flavors to your shopping list.
Key Ingredients 
The single malt whiskey is rich in malted barley and a little bit of brewed ale yeast, giving it more flavor in every sip. American oak barrels, which are suitable for all kinds of weather, are used to ripen the ingredients. It contains 45% liquor. However, the whiskey got a fruity fragrance and taste. Westward also included baking spice, tobacco, brown sugar, and vanilla for improved aroma and flavor.
Effectiveness
Westward American Single Malt Whiskey has a spicy, herbal, and sweet aftertaste. It also provides a good sense of balance between dry and chalky finish. Overall, the added ingredients are more complex than rye. 
Customer Reviews
Many consumers are impressed with Westward American Single Malt Whiskey because of the thick and rich mouthfeel. Additionally, it is produced locally and is currently gaining market acceptance.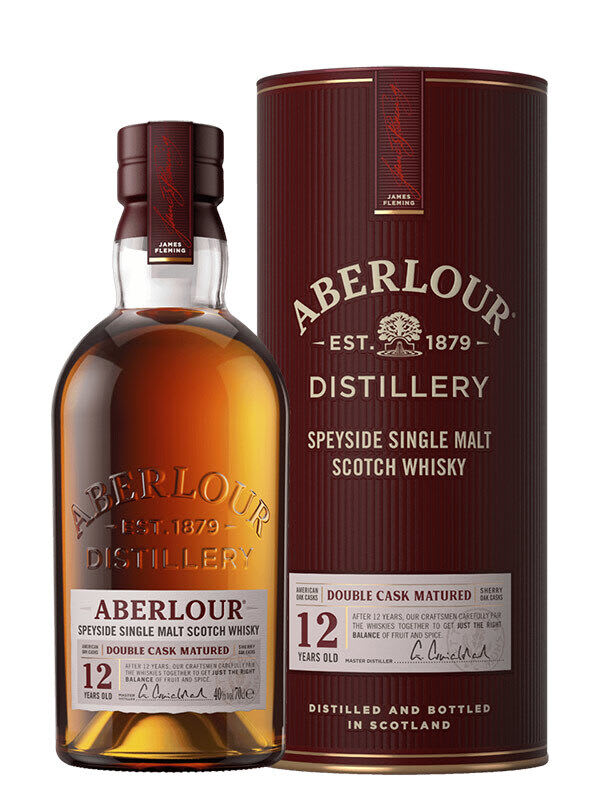 Check Aberlour Speyside Single Malt Scotch Whiskey price below:
add_circle
Locally harvested ingredients
add_circle
An entry-level whiskey
A scotch whiskey by Aberlour requires a very long time to achieve the best balance of fruit and spice. Making this distilled and bottled whiskey took twelve years, which blows everyone's mind. 
Key Ingredients 
The flavor of Aberlour Speyside Single Malt Scotch Whiskey is citrusy and crisp. The combination of traditional oak and sherry produced a fruity aroma resembling sweet pear apples. Other ingredients include toasted barley water and chickpea brine. It has a touch of ruby, making it look like golden amber. The scotch whiskey contains 40% alcohol and is twofold casked.
Effectiveness
It is an award-winning whiskey that can boast velvet richness of flavor - thanks to double cask maturation. It has a warm, smokey, and long-lasting medium finish. The added organic apple juice helps to balance the slightly spicy flavor of the whiskey. In addition, it is best to pair it with a red apple slice. 
Customer Reviews 
Most of Aberlour Speyside Single Malt Scotch Whiskey devotees resided in France. They are amazed by the use of innovative distilleries in producing low-priced whiskey. Besides that, its lengthy maturation makes the scotch whiskey stand out.
Check Old Number Fifteen American Bourbon Whiskey price below:
add_circle
It is an authentic American bourbon
add_circle
Full of flavors
remove_circle
It may not be a good drink during the hot season
Old Number Fifteen American Bourbon Whiskey is the best whisky in Australia you can buy at a price you can afford. It is 700 milliliters of whiskey made from premium ingredients with less alcohol content. 
Key Ingredients 
The American Bourbon Whiskey originated from Kentucky's rich heritage, which matured in charred oak barrels. Its evolving journey results in a deep amber visual and smooth finish. It has the aroma of vanilla, toffee, ripe banana, and also flavors of cinnamon and roasted nuts. 37% of alcohol is added to every bottle, making the whiskey suitable for parties. 
Effectiveness
This bourbon whiskey may cause moderate body heat when consumed, but this is tolerable. Its smooth finish comes with a spicy and peppery aftertaste which most consumers also like. 
Customer Reviews 
Many customers appreciate the lower price of Old Number Fifteen American Bourbon Whiskey. It is less alcoholic than other Australian whiskey brands yet can quench whiskey cravings.

Check Jameson Triple Distilled Irish Whiskey price below:
add_circle
Easy to blend with other beverages
add_circle
Triple-distilled and casked
Jameson Triple Distilled Irish Whiskey goes well with Leprechaun and Irish Eyes cocktails. It matured in at least four years, providing a timeless drinking experience. Plus, it is very affordable. 
Key Ingredients 
This triple-distilled Irish whiskey has been aged in oak barrels to enhance its aroma and flavor. Jameson used copper stills to bring out the whiskey's signature smoothness. On the other hand, the sherry casks help generate distinct flavors like nutty, vanilla, and spicy flavors, with a light, floral scent. 
Effectiveness
For a better experience, some customers combine Jameson Triple Distilled Irish Whiskey with classic whiskey mixers. It is triple distilled, meaning the flavor and taste strengthen during production.
Customer Reviews 
Many consumers enjoy its smooth finish, leaving a sweet sherry aftertaste. They added that Jameson did a great job formulating a whiskey ideal for sipping.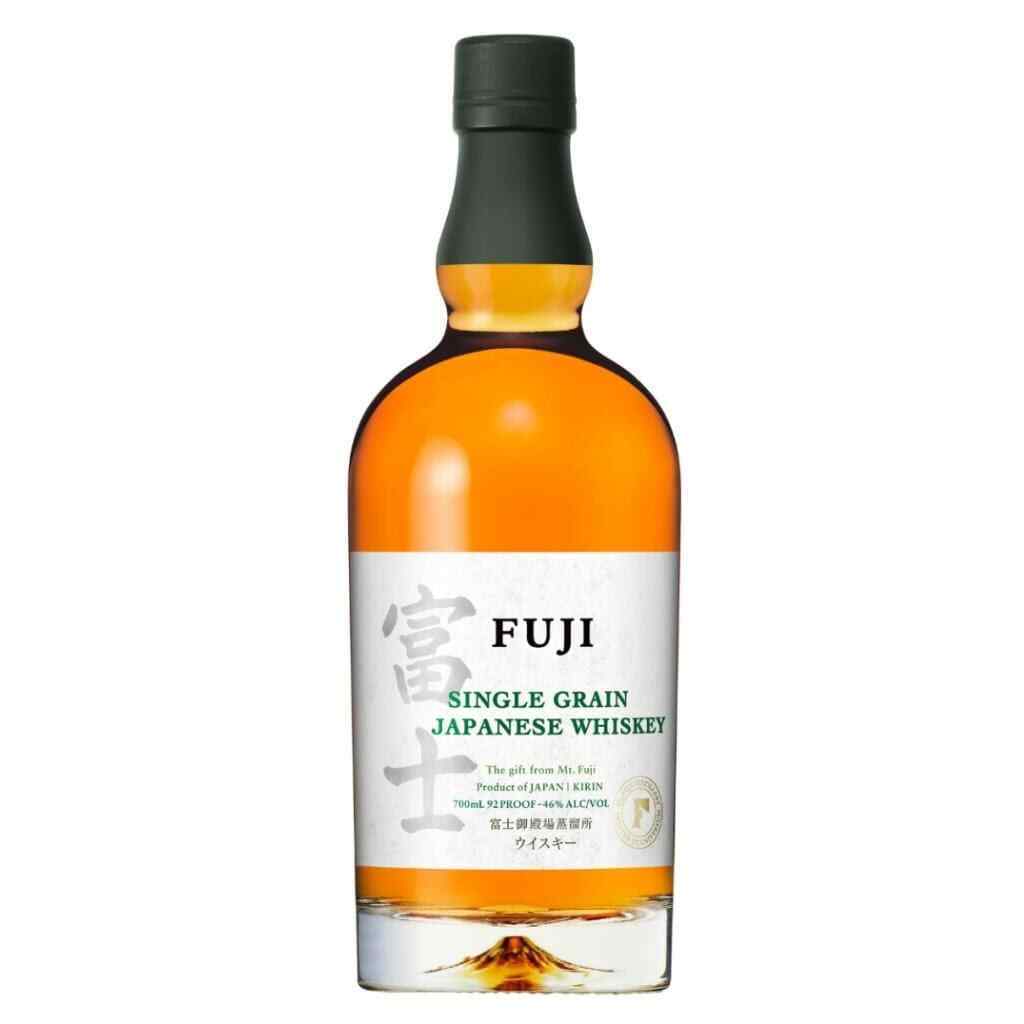 Check Fuji Single Grain Japanese Whiskey price below:
add_circle
It boasts an exceptional whiskey production
add_circle
Gentle on the nose and palate
add_circle
Perfect for any occasion
The story of the Fuji Single Grain Japanese Whiskey Distillery makes it famous worldwide. It has made it close to Mt. Fuji, whose recognizable summit gives it its name.
Key Ingredients 
This Japanese whiskey blends Bourbon, Canadian, and Scotch grain whiskeys. That's why it has a distinct flavor profile compared to other whiskey types. The apple and pear components give the well-blended and distilled ingredients a more fruity flavor. It also has a predominant flavor of butterscotch, florals, and brown sugar. Each bottle contains 46% alcohol, significantly more than its competitors due to the distillation process. 
Effectiveness
A well-aged bottle of Fuji Single Grain Japanese Whiskey combines the significance of distilling and blending ingredients. It has a mild aroma that doesn't overpower the senses. The fruity flavor of the grain whiskey also impresses most drinkers. 
Customer Reviews 
According to one customer, the flavor and aroma of Fuji Single Grain Japanese Whiskey are superior to those of standard grain whiskey. They also claim that the fruity flavor dominates the palate.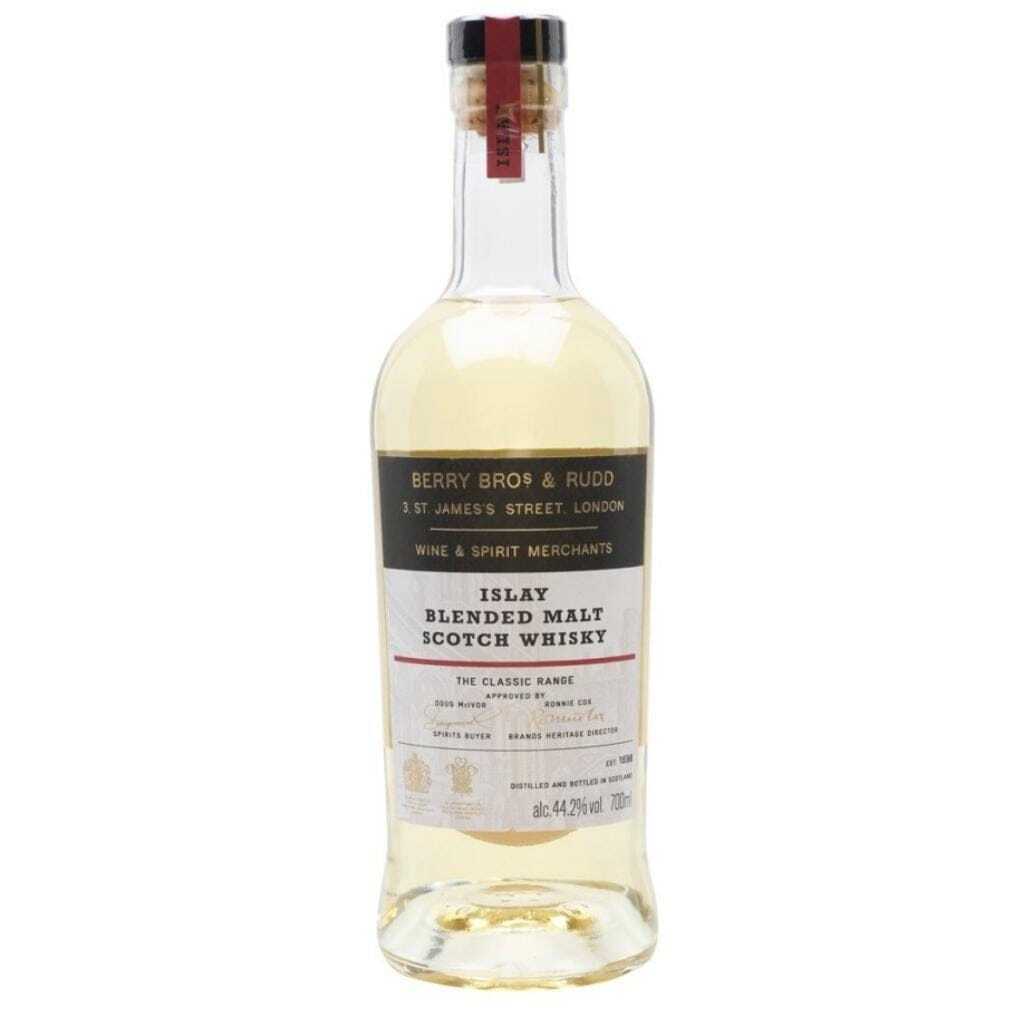 Check BERRY BROS AND RUDD Islay Blended Malt Scotch Whiskey price below:
add_circle
Good packaging that is ideal for gifts
add_circle
It has incredible flavor and aroma
Berry Bros & Rudd's Islay whiskey is a different kind of whiskey. This classic whiskey contains premium spirits to satisfy your appetite. It is a little smoky when it lingers on the tongue. Nonetheless, it is one of the best gifts for whiskey lovers. 
Key Ingredients 
The combination of orchard fruit and tar aromas in the Islay Blended Malt Scotch Whiskey provides some sweetness on the palate. However, the Islay peat notes are the main ingredient in this whiskey, bringing about a long lingering smoke finish. It also contains caramel and vanilla to help balance the smell and taste. In addition, there's a salty touch that is gentle and mild.
Effectiveness
For non-drinkers who want to spend time with friends and family while enjoying whiskey, its 44.2% alcohol content is acceptable. It has a surprising spirit with mixed smoke, sweetness, and salty notes. Drinking it with a cocktail could also be fun.
Customer Reviews 
The flavor and aroma of Berry Brothers and Rudd Islay Blended Malt Scotch Whiskey stun many households. Customers say its middle-long finish makes it feel like a roller coaster ride, leaving a "wow" feeling.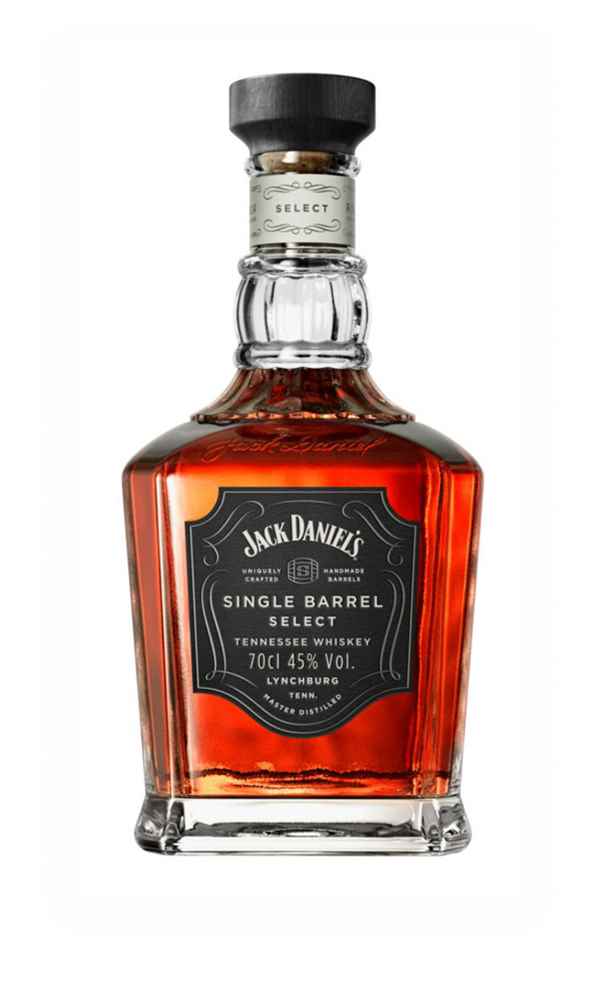 Check Jack Daniel's Single Barrel Smooth Selection Tennessee Whiskey price below:
add_circle
It is a reputable brand
add_circle
Infused with premium ingredients
add_circle
Good for heavy drinkers
Well, Jack Daniel's is a famous brand globally regarding whiskey quality. This one falls under the Bobo Distillers Smooth Selection in 2020 and still making a name up-to-date. It is light on the palate yet has a strong liquor punch of about 45% per bottle. 
Key Ingredients 
The smooth flavor profile of the Single Barrel Tennessee Whiskey will please any palate. It is aged for at least four years in brand-new, charred oak barrels, which contribute to the flavors and aromas of the whiskey. The mash bill includes malted barley to enhance flavor and depth. They added a small amount of rye and corn to the whiskey, giving it a smooth, sweet flavor and spice notes.
Effectiveness
Jack Daniel's Single Barrel Smooth Selection Tennessee Whiskey has a rich, spicy finish, especially when mixed with a few ice cubes. Its sweet and spice notes are well-balanced and gentle as it lingers on your senses. 
Customer Reviews 
No one would refuse Jack Daniel's Single Barrel Smooth Selection Tennessee Whiskey. It meets a wide range of personal preferences regarding whiskey with its best flavors and aromas.

Check Buffalo Trace Kentucky Straight Bourbon Whiskey price below:
add_circle
Great for bourbon lovers
add_circle
It has a smooth, lingering finish
Buffalo Trace Kentucky Straight Bourbon Whiskey is perfect for sipping neat with just the right sweetness and spice. It is also reasonably priced, which is a big plus. 
Key Ingredients 
Buffalo Trace uses yeast to ferment the mash resulting in 40% alcohol. On the other hand, the filtered water in the production comes from the Kentucky River. Its three main ingredients are barley, corn, and rye, which create a rich, complex flavor profile. Mint and vanilla notes will also benefit the palate with a lingering finish. 
Effectiveness
It is worth trying this bourbon whiskey. The whiskey's complex flavor profile evolves as you drink it. If you dislike drinking it plain, mix it into a cocktail and enjoy its pleasant, smooth taste. 
Customer Reviews 
It is one of the best bourbons one customer has ever tasted. They also added that the whiskey doesn't have the harsh bite that some bourbons do but is rather flavorful. Some consumers even tried to explore all the different whiskey notes from the same brand. 

Check Writers Tear Double Oak Blended Irish Whiskey price below:
add_circle
Double oak and triple distilled
add_circle
Approved by whiskey enthusiasts
add_circle
Great balance of ingredients
We've tried a lot of Irish whiskeys, and Writers Tears Double Oak Blended Irish Whiskey stands out. The double oak aging process adds a depth of flavor to every bottle. 
Key Ingredients 
It is a blended malt whiskey containing both malted and unmalted barley to aid in the fermentation process. In addition, it is triple-distilled to achieve a complex and delicious taste, with a smooth finish that leaves you wanting more. It is matured for at least six years in American oak bourbon barrels before finishing in French oak cognac casks for nine months.
Effectiveness
Writers Tear Double Oak Blended Irish Whiskey is a real gem of whiskey. It has a unique complexity that cannot be found in other Irish whiskeys, like long sweetness and smokiness. Its smooth and rich taste, with a hint of vanilla and spice, is worth the price. 
Customer Reviews 
Most consumers like the smooth finish of Writers Tears Double Oak Blended Irish Whiskey, which is long and satisfying. Its well-blended ingredients stand out in the market.
---
What is a Whiskey?
Whiskey is a good drink during parties and any special occasion. It is made of distilling grain mash that has been fermented, containing wheat, barley, corn, and rye. Wooden barrels play a crucial role in giving whiskey its distinctive flavor. Some must-try whiskeys are Scotch, Irish, American, and Canadian whiskey, each requiring a unique manufacturing process. Lastly, whiskey can be consumed neat, in cocktails, or over ice.
---
How to Drink Whiskey
Drinking whiskey is a personal experience, and there is no one "right" way to do it. However, here are some general guidelines on how to enjoy whiskey:
Choose the proper glassware: Whiskey is typically served in a glass with a broader base and a narrow rim, such as a Glencairn glass, a whiskey tumbler, or a tulip-shaped glass. These glassware options allow you to appreciate the aroma and flavors of the whiskey fully.

Pour an appropriate amount: A standard whiskey pour is usually about 1.5 to 2 ounces (45 to 60 mL). However, you can adjust this to your preference. Avoid filling the glass to the brim to leave room for swirling and nosing.

Observe the color: Take a moment to appreciate the color of the whiskey. Swirl it gently in the glass to release its aroma and observe the legs or tears that form on the inside, which can indicate its viscosity.

Smell the aroma: Bring the glass to your nose and take in the aroma of the whiskey. Take small sniffs and try to identify any notes such as fruit, spice, caramel, or oak. The scent is an essential part of the whiskey-tasting experience.

Taste with small sips: Take a small sip of the whiskey and let it linger on your tongue. Swirl it around in your mouth to coat your taste buds and release the flavors. Try to identify the different flavors and complexities of the whiskey, such as sweetness, bitterness, spiciness, and smokiness.

Add water or ice if desired: If you find the whiskey too strong, add a few drops of water or an ice cube to your glass to mellow the flavors and aromas. It can also help to open up the whiskey and reveal additional nuances.

Savor and enjoy: Take your time and savor the whiskey. Enjoy the flavors, the mouthfeel, and the overall experience. Whiskey is meant to be sipped and savored, so take your time and enjoy the moment.
Remember that everyone's palate is different, so feel free to experiment and find your preferred way of enjoying whiskey. The most important thing is to drink responsibly and within your limits. Cheers! 
---
Buying Guide: How to Choose the Best Whiskey
Here are the following tips for choosing the best bottles of whiskey in Australia:
Type of Whiskey 
Different types of whiskey, such as bourbon, Scotch, rye, and Irish whiskey, have unique tastes and flavors. Choose the style that suits your taste.
Age
Usually, older whiskeys will have a more robust and complex flavor. In contrast, younger ones will have a softer and smoother taste. We want to remind teenagers to drink whiskey moderately. 
Brand Reputation
Whiskey from well-known and respected brands may be a safer bet. It's also good to research reviews online and check how the brand offers the best-rated whiskey. 
Price
High-quality whiskey is usually more expensive. Budget accordingly, as the whiskey price varies; you can always try different brands within your price range.
Personal Preference
The most important factor is your personal choice. Try different Australian whiskey brands until you find what suits your tastebuds.
---
Best Whisky Brands in Australia
There are numerous brands of whisky to buy, each with unique characteristics and flavors. Here are some popular Australian whisky brands: 
Jameson Whisky
Jameson is an Irish whiskey known for its smooth and approachable taste, with caramel, vanilla, and toasted wood notes. It is triple distilled for a refined flavor and aged in oak barrels for a rich and mellow profile. It's famous for those who enjoy a balanced and easy-drinking whiskey.
Starward Whisky
Starward Whisky is an Australian brand that offers unique and innovative whiskies. They use locally sourced barley and red wine barrels for aging, resulting in a distinctive flavor profile with hints of red fruit, caramel, and spice. Their whiskies are known for their bold and modern approach to traditional whiskey-making.
Fireball Whisky
Fireball Whisky is a flavored whiskey with a sweet and spicy taste with notes of cinnamon and vanilla. It's often described as a "party in a bottle" due to its fiery flavor and smooth finish. It's famous for those who enjoy a unique and bold twist on traditional whiskey.
Macallan Whisky
Macallan is a Scotch whisky brand known for its exceptional quality and craftsmanship. They offer a wide range of expressions, including single malts with various age statements, each with its distinct flavor profile. Rich and complex flavors, with dried fruit, spice, and oak notes, often characterize Macallan whiskies.
Suntory Whisky
Suntory is a Japanese whisky brand known for its refined and delicate flavors. They use traditional Japanese craftsmanship techniques to create whiskies with a unique character, often featuring floral, fruity, and herbaceous notes. Suntory whiskies are known for their smoothness and balance, making them a favorite among whisky connoisseurs who appreciate subtlety and elegance.
---
Whisky Price Range here in Australia
Famous whisky in Australia varies widely depending on brand, age, type, price, and availability. 
Generally, you can expect entry-level or budget whiskies from around AUD 30 to AUD 60 for a 700ml bottle. Mid-range whiskies may fall from AUD 60 to AUD 150, while premium or luxury whiskies can go beyond AUD 150 per 700ml bottle. 
However, the price for whisky varies depending on the bottle, location, and retailer. It's always best to check current prices with local stores or online retailers.
---
Where to Buy Whisky in Australia?
There are several places in Australia where you can purchase famous whiskey, including:
Liquor stores: Many brick-and-mortar liquor stores across Australia offer a wide selection of whiskies, ranging from entry-level to premium brands. These stores often have knowledgeable staff who can recommend and assist in selecting your whisky.

Online retailers: Various online retailers in Australia specialize in selling whisky. You can browse their websites and place orders online, and your gifts for whisky lovers will be delivered to your doorstep. It's essential to check the legality and shipping restrictions of alcohol in your area before purchasing online.

Duty-free shops: If traveling internationally, you can purchase whisky at duty-free shops at airports or seaports. These shops often offer a selection of whiskies at tax-free or reduced prices, making it a convenient option for travelers.

Whisky and specialty bars: Some bars, especially those focusing on whisky or other spirits, may sell bottles. You may also have the opportunity to sample different whiskies before purchasing.

Whisky festivals or events: Whisky festivals or events may offer the opportunity to taste and purchase whiskies from various brands and distilleries in one location.
It's important to note that the availability and selection of whiskies may vary depending on your location in Australia and local laws and regulations regarding the sale of alcohol. Always ensure you are of legal drinking age and comply with local laws and regulations when purchasing the best rated whisky.
---
Conclusion 
The best whiskey in Australia is the Starward Solera Australian Single Malt Whisky. On the other hand, you can try different brands until you find one that you like. Buying the best whisky in Australia rather than going out is a good idea if you're throwing a party at home with friends and family. It's safer to party hard at home with a moderately strong whiskey so you can enjoy every moment. You can learn more about each whiskey on the list by clicking the links provided.
---
Related Articles