Have no time to work out? The best weight loss shakes in Australia are your easy solution to eliminate fats. They are rich in protein, and calories, which aid a balanced diet, requiring short prep time. 
A healthy and delicious drink that makes it easier to lose weight is a weight loss shake. Experts say you can achieve the best results through proper diet and exercise. So, to find the best meal replacement for your diet, you should talk to a nutritionist. It does not mean you will skip regular meals; instead, you must be more aware of ingesting what is best for your health.
---
10 Best Weight Loss Shakes (Meal Replacement) Australia 2023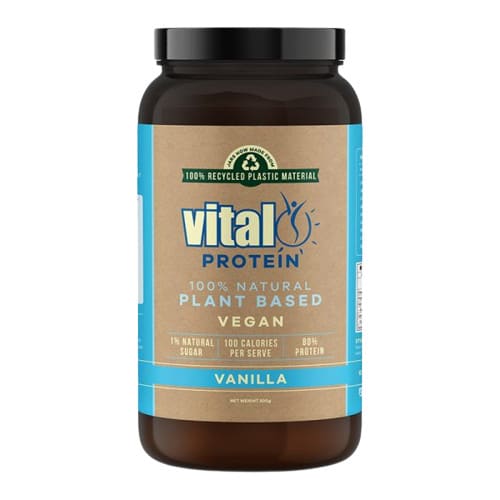 Check Vital Protein Weight Loss Shakes price below:
add_circle
Easy to dissolve in water
add_circle
Very affordable
add_circle
Rich in protein
remove_circle
It does not taste suitable for some buyers
Specification 
Unit count: 500 g

Diet type: Vegan and gluten-free

Protein source: 100% Pea protein isolate 

Flavor: Vanilla 
Why It's Our Top Pick 
The vanilla-flavored vegetable protein makes the body more robust and less illness-resistant. It is one of Australia's best weight loss shakes for muscles and bones. With the proper nutrients like pea protein isolates, amino acids, and Thaumatin, this protein shake helps you control your appetite. Mix well 25 grams of protein powder into 200 milliliters of water. If you want, the powder formula will dissolve in juice or milk that does not contain dairy.
Overview
The Vital Plant Protein Vanilla is safe to consume even if lactose intolerant. It has all the nutrients you need and is easy to digest, helping you lose weight at a low cost.
Key Ingredients
This vegan powder has no artificial flavors and is 100% plant-based. It contains less percentage of sugar and calories per serving, making it a good alternative for afternoon snacks. It also aids in balancing the body's pH level and increasing energy. Plus, the vanilla flavor will suit your taste with no added preservatives. 
Effectiveness
You can drink this weight loss shake with pea protein isolate as a post-workout recovery diet. It will help your body to function well and be energized. It does not cause bloating, thanks to the light formula that is easy to digest.  
Customer Review 
One consumer mixes the protein shake with a raspberry smoothie, which tastes good. Therefore, enjoying the Vital Plant Protein Vanilla's flavor depends on the blended ingredients.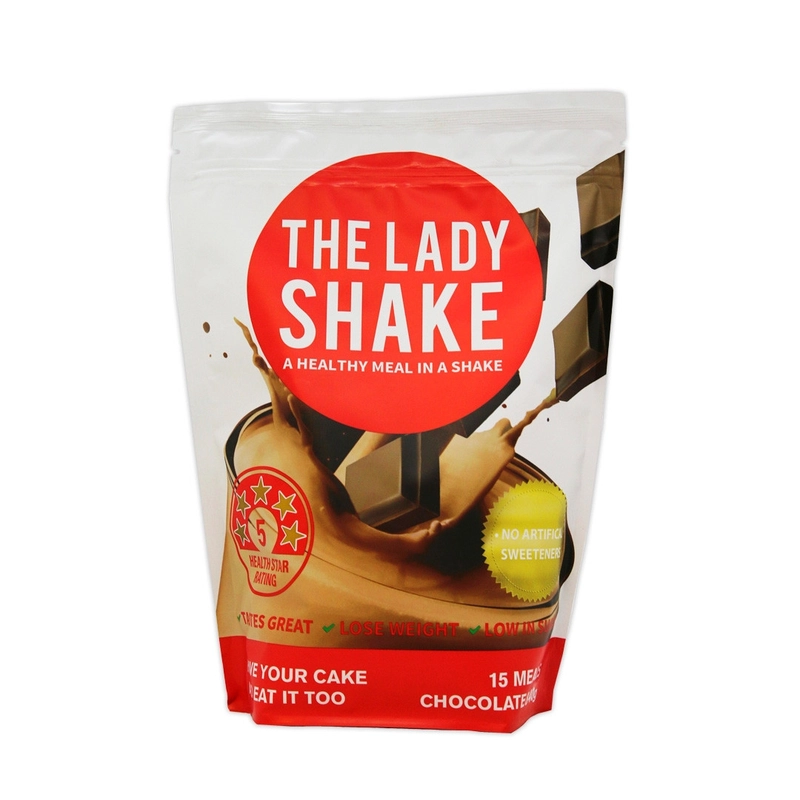 Check The Lady Shake Weight Loss Shake price below:
add_circle
No preservatives
add_circle
Has skin benefits
add_circle
It is easy to blend and tastes great
remove_circle
A bit expensive
Specification
Unit count: 840 g

Diet type: not mentioned 

Protein source: Collagen 

Flavor: Chocolate 
Overview
This meal shake makes losing weight easy for women. The Lady Shake brand formulated the best weight loss shakes for women worth trying. It tastes like chocolate but contains little sugar and no artificial ingredients. 
Key Ingredients
This healthy meal shake is a fat burner with high fiber to control your appetite. It includes collagen protein to promote more glowing skin and is low in sugar for maintaining a slim body. Your immune system will also benefit from its pre and probiotic ingredients, keeping you in a good mood all day. 
Effectiveness
Each bottle of meal shake is rich in vitamins that can replace up to two meals daily. You will crave food less, which will result in faster weight loss. It is best for women because of the glowing effect of collagen. 
Customer Review
A buyer is well-pleased with how The Lady Shake Chocolate Flavor helps lose weight faster than other brands. It is true to its claims, with more delicious flavors.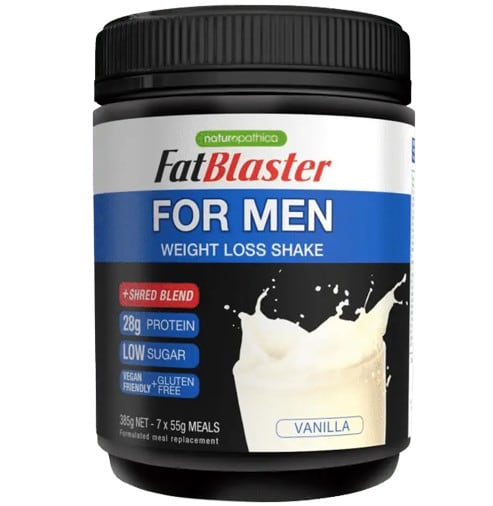 Check Fat Blaster Vanilla Weight Loss Shake price below:
add_circle
Men love the vanilla flavor
add_circle
Promotes a better metabolism
Specification
Unit count: 385 g 

Diet type: Gluten-free, vegan 

Protein source: Plant-based soy protein 

Flavor: Vanilla 
Overview
The best diet shakes for men from Fat Blaster contain a high protein to keep them in total energy throughout the day. It is vegan-friendly and sugarless to boost your weight loss experience. 
Key Ingredients
The weight loss shake has 16 vitamins and minerals for good metabolism. With plant-based soy, you can build muscle while on a diet and get energized all day. It is a shred-blend meal shake consisting of green tea and guarana to give you a more flavorful drink shake. It is gluten-free, making it perfect for a vegan diet. It also contains caffeine to help you stay awake while building muscles. 
Effectiveness
Fat Blaster Vanilla Weight Loss Shake helps control your hunger through a healthier metabolism. It boosts energy as well in every bottle. Plus, the vanilla flavor could be sweeter. 
Customer Review
The plant-based soy makes you feel full after drinking this weight-loss shake. It is everyone's on-the-go drink that can replace two meals a day.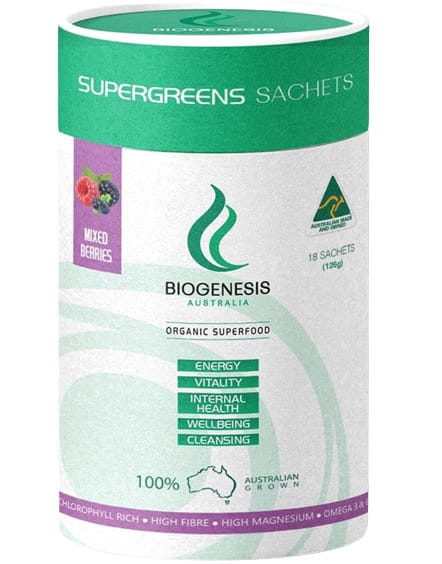 Check BIOGENESIS Supergreen Weight Loss Shake price below:
add_circle
Naturally made
add_circle
Meets the calorie needs of a lactating mom
add_circle
The sachet packaging is travel-friendly
remove_circle
Requires doctor's advice
Specification
Unit count: 126 g

Diet type: 100% organic 

Protein source: Natural protein

Flavor: Mixed berries 
Overview
If you are breastfeeding, asking your doctor for the best weight-loss shake to buy is wise. It is safe to say that you need more nutrients, which is possible without gaining weight with this organic shake. 
Key Ingredients 
A sachet of organic superfoods contains vitamins and minerals that boost daily energy. It has reduced carb, fat, and sugar content to promote weight loss without making you feel exhausted. The fiber and antioxidant properties are also high for better digestion. Lastly, it contains vitamin B12 for healthy nerve and blood cells. 
Effectiveness
You will stay in shape while breastfeeding with a daily intake of BIOGENESIS, an Organic Superfood. It is packed with nutrients necessary for wellness and helps prevent physical fatigue while breastfeeding. 
Customer Review 
This organic superfood impresses a lot of breastfeeding moms. They like the powder formula's nutritional content, like barley, known for its wide range of health benefits.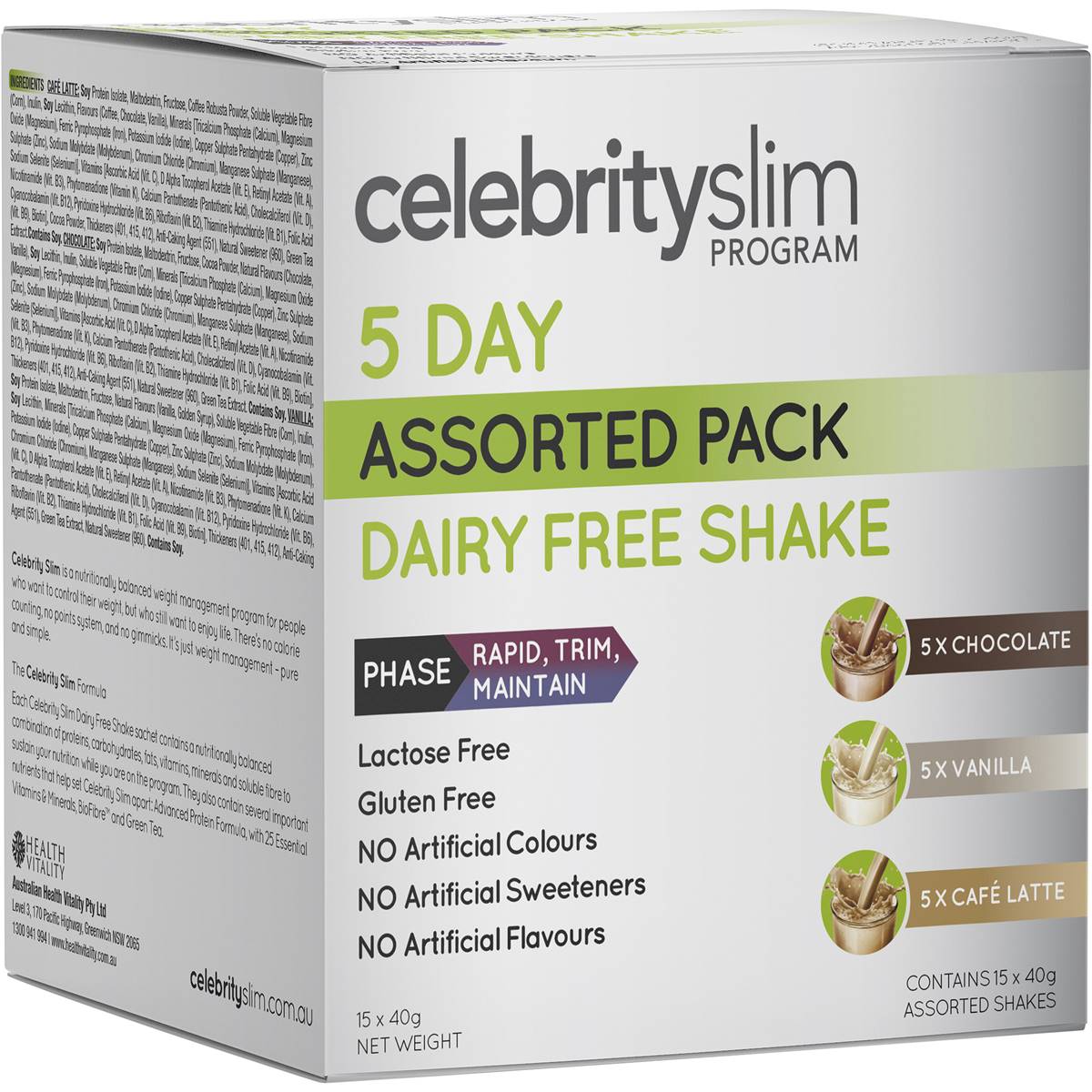 Check Celebrity Slim Weight Loss Shake price below:
add_circle
You will get three flavors in one pack
add_circle
No artificial sweeteners
Specification
Unit count: 600 g

Diet type: Dairy- and gluten-free 

Protein source: Whey protein concentrate 

Flavor: Chocolate, cafe latte, vanilla 
Overview
If you are lactose intolerant, this dairy-free shake is the best choice for rapid weight loss. Celebrity Slim gives you three flavors that taste good on a diet. 
Key Ingredients
This vitamin- and mineral-rich skim milk powder helps people lose weight. It does not taste like grass because it contains green tea extract, which has antioxidant properties. This dairy-free shake is easy to digest due to the soluble fiber in it. Other vital ingredients are calcium, fructose, and whey protein concentrate, which are effective for weight loss. 
Effectiveness
Reduce the fat and glucose in your diet to help you quickly reach your weight loss goals. This dairy-free shake has the best flavors of all time and uses vegetable fat to help you keep your weight healthy.
Customer Review
If you want to look slim, this weight-loss shake is what you need. It tastes delicious and is suitable for your diet thanks to its extensive list of ingredients. Letting you change shake flavors every day also delights many buyers.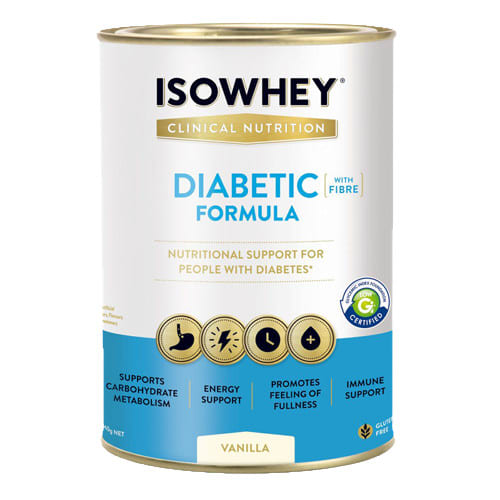 Check IsoWhey Diabetic Formula Weight Loss Shake price below:
add_circle
Ideal for people with diabetes
add_circle
Slows down appetite
add_circle
It helps in insulin release
remove_circle
Not 100% safe for lactose intolerant
Specification
Unit count: 640 g

Diet type: Gluten-free

Protein source: Whey protein isolate and concentrate 

Flavor: Vanilla 
Overview
The best shakes for weight loss are explicitly designed for people with diabetes. When making a protein powder to lose a gram, IsoWhey does not add any sugar. It still tastes good, and each serving contains nearly 22 grams of protein.
Key Ingredients
This drink shake for people with diabetes contains electrolytes and zinc for energy and immune support. IsoWhey includes a high protein concentrate and isolate dose for nutritional benefits, including appetite suppression and faster metabolism. Stevia, which has no calories, is used to add natural sweetness. Inositol, vitamin D, chromium, and amino acids are among the additional ingredients that make it suitable for people with diabetes.
Effectiveness
Vitamins C and E, for example, prevent a high sugar count. It responds to the release of insulin to assist in regulating your body's sugar levels. This protein shake may also help you feel less hungry, causing weight loss.
Customer Review
This protein-rich shake from IsoWhey has a vanilla flavor that many customers enjoy. People with diabetes feel safe drinking it due to the added nutrients ideal for the illness.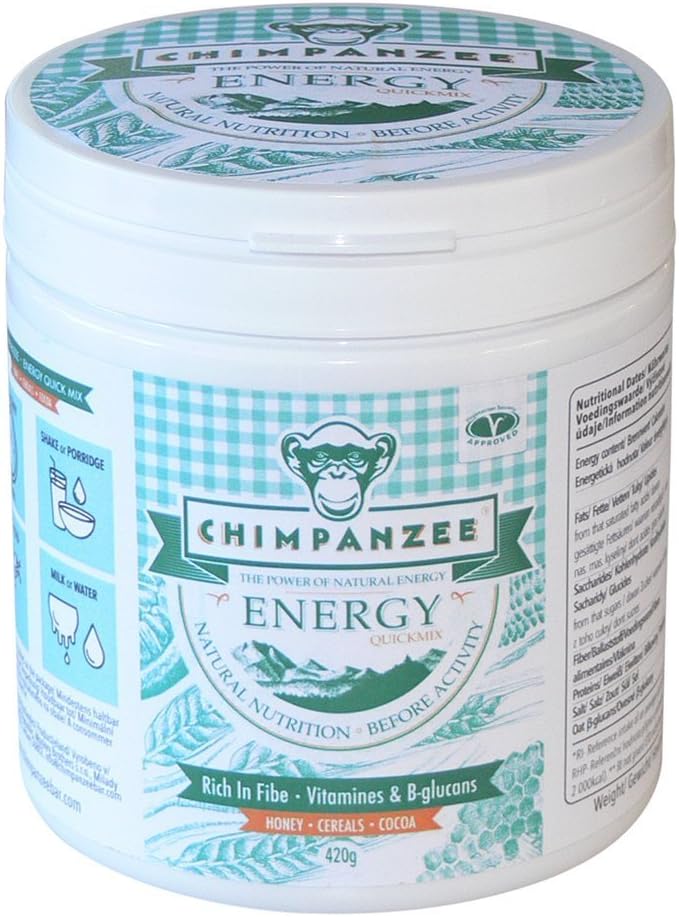 Check Chimpanzee Quick Mix Energy Weight Loss Shake price below:
add_circle
Suitable for breakfast
add_circle
Energy-booster
add_circle
Easily digestible
Specification
Unit count: 420 g

Diet type: Gluten- and soy-free 

Protein source: Rice protein 

Flavor: Honey, cocoa
Overview
This nutrition shake is best consumed before any activity to boost your energy. It contains low carbohydrates but is high in fiber and other vitamins, perfect for weight loss. 
Key Ingredients
The Quick Mix Energy Shake has a sweet flavor of honey and cocoa. It is easy to digest with a high content of fiber and vitamins that help control cholesterol levels. Chimpanzee brand added B-Glucans, which are beneficial to the immune system and a great source of energy and hydration. It also consists of less saturated fat and glucose suitable for losing weight. 
Effectiveness
You will enjoy ten servings in a box. Its composition is unlike other best protein shakes for weight loss, which also works for muscle recovery. Combining the powder with water or milk is good to enhance its flavor. 
Customer Review
Many believe breakfast must not be skipped, even on a strict diet. This energy shake for weight loss is an excellent meal replacement every morning to benefit your metabolism.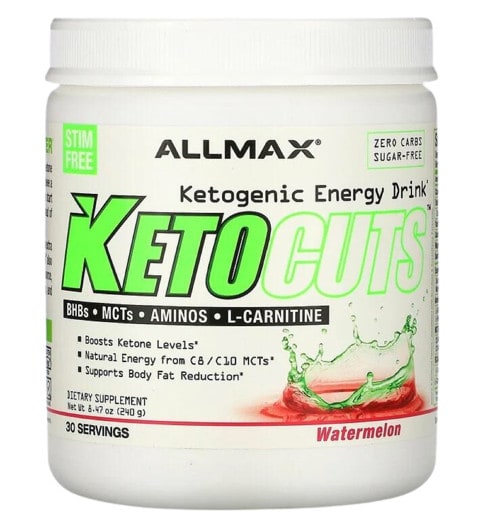 Check ALLMAX Ketocuts Weight Loss Shake price below:
add_circle
Excellent in reducing body fat
add_circle
Rich in amino acids
remove_circle
Has artificial flavors
Specification
Unit count: 240 g 

Diet type: Gluten-free 

Protein source: not mentioned

Flavor: Watermelon, blue raspberry 
Overview
Currently on a keto diet? KETOCUTS use fatty acids rather than carbs to boost consumers' energy, which at the same time reduces body fats. 
Key Ingredients 
It has milk and coconut to enhance the flavor. Featuring BHBs, the keto drink can boost energy and help create lean muscles with proper exercise. It is sugar-free but rich in L-carnitine as a natural energy source. It is a zero-carb drink made of citric acid, silica, lecithin, and many more natural ingredients. 
Effectiveness 
If you have allergies, consult your doctor before consuming this energy drink. Drink it after a meal to see the best results, like increased ketone levels. 
Customer Review 
Most consumers reduce half a scoop per serving because it is too sweet. Overall, it has no chalky taste and is suitable for breakfast.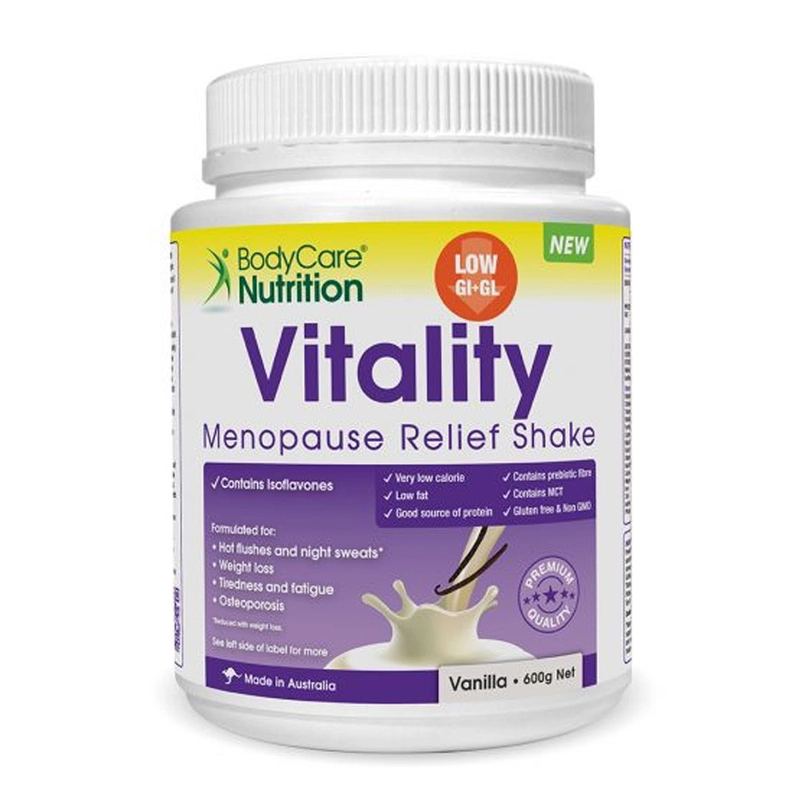 Check Body Care Nutrition Vitality Menopause Relief Weight Loss Shake price below:
add_circle
Specifically made to address menopause issues
add_circle
Guarantees faster weight loss
add_circle
Easily dissolves in water
remove_circle
Not dairy-free
Specification
Unit count: 600 g

Diet type: Gluten-free, non-GMO 

Protein source: Whey protein concentrate 

Flavor: Vanilla 
Overview
People in the menopausal stage can be easily irritated. So, buy the best weight loss shakes in Australia with a mood-booster ability. This protein shake is low in sugar, carb, and fat, which are necessary for symptoms of menopause, like weight gain. 
Key Ingredients
This vanilla shake is perfect for dealing with menopause effects. It has a balanced formula with a low fat, sodium, and sugar count but is high in protein, calcium, and iron. It is also rich in amino acids, prebiotics, and vitamin D to help digestion. 
Effectiveness 
Vitality adds Isoflavones protein, designed for balancing female hormones. It is essential during the menopausal stage to avoid mood swings and even severe illnesses. It is not dairy-free, so ask your dietician first. 
Customer Review 
Not a meal replacement, but it can help stop your cravings. Consumers who experience tiredness and weight gain due to menopause find Vitality a good remedy.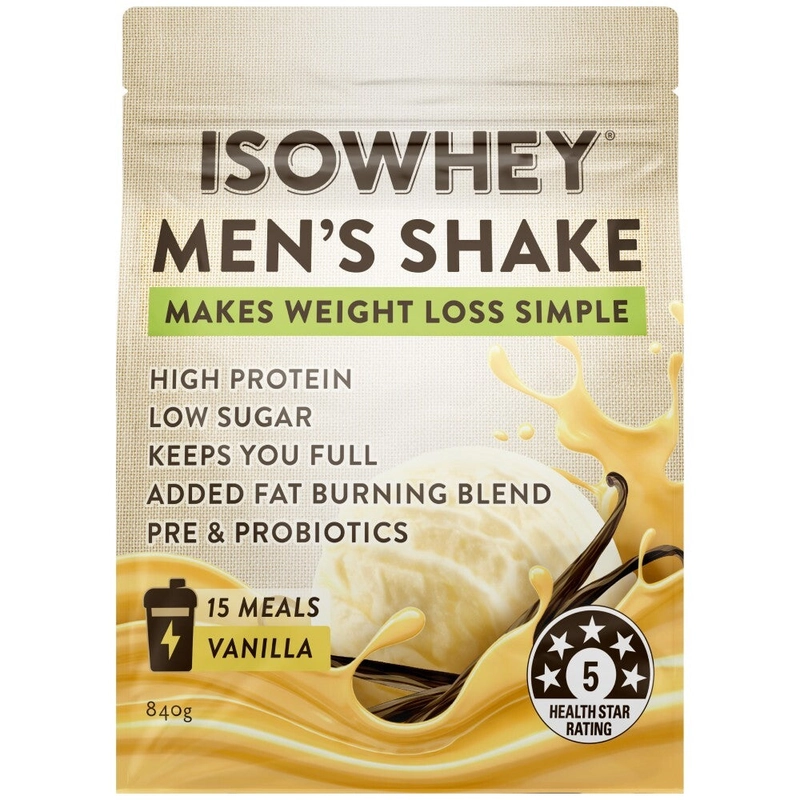 Check IsoWhey Men's Protein Weight Loss Shake price below:
add_circle
It helps you control your diet routine
add_circle
Contains low sugar
remove_circle
Not hypoallergenic
Specification
Unit count: 840 g

Diet type: not mentioned

Protein source: Milk and whey protein isolate 

Flavor: Vanilla 
Overview
It is the best meal replacement powder for men planning to lose weight. It is easy for men to get fit with IsoWhey Vanilla Protein Shake. It has everything you need to have a simple, well-balanced diet. 
Key Ingredients
IsoWhey never disappoints in combining nutrients in a drink shake that aids in weight loss. They add a protein blend and dietary fiber to keep you full even hours after a meal. It is high in protein, about 30 grams per serving, and a fat burner for faster results. There are natural ingredients, such as green tea, chia seed, and flaxseed, for antioxidant properties. 
Effectiveness
Men with soy and milk allergies are unsuitable for this protein shake. However, it can provide a full meal because of the essential vitamins in the formula. It tastes good, making it ideal for eliminating bland meals. 
Customer Review
According to the best protein shakes for weight loss reviews in australia, they claim that IsoWhey did a great job helping men gain confidence—no more tasteless diets. 
---
What are Weight Loss Shakes?
Weight loss shakes are powdered beverages used as a meal replacement option for individuals looking to lose weight. They contain a combination of protein, carbohydrates, fats, and various vitamins and minerals. The protein content helps to promote feelings of fullness and preserve muscle mass, while carbohydrates and fats provide energy. These shakes are usually low in calories and can replace one or two meals daily, helping individuals reduce their overall calorie intake and create a calorie deficit for weight loss. Mix it with water or milk; some brands also offer pre-mixed options. It is important to note that weight loss shakes should be part of a balanced diet and a healthy lifestyle, and the help of a healthcare professional is recommended before starting any weight loss program.
---
How to Consume Meal Replacement Shakes for Weight Loss?
Drinking meal replacement shakes for weight loss can be effective if done correctly. Here is a step-by-step guide on incorporating them into your weight loss plan: 
Set Your Goals 
Determine your weight loss goals and how many pounds you want to lose weekly. Get advice from a registered dietitian to help set realistic and healthy goals. 
Choose the Right Shake 
Select a high-quality meal replacement shake that meets the criteria outlined in the buying guide mentioned earlier. Ensure it provides adequate nutrients and aligns with your dietary restrictions if you have any. 
Replace a Meal
Replace one or two meals per day with the meal replacement shake. Typically, people replace breakfast or lunch as these meals are more convenient. However, choose the meals that work best for your lifestyle and preferences. 
Control Portion Size 
Following proper portion control is crucial. Measure out the recommended serving size of the shake, usually indicated on the packaging, and stick to it. 
Supplement With Nutrient-Rich Foods
While meal replacement shakes can provide a significant portion of your daily nutrient intake, it is essential to supplement them with whole, nutrient-dense foods. 
Stay Hydrated
Drink plenty of water throughout the day, as meal replacement shakes can dehydrate. It will also help you feel more satisfied and curb hunger. 
Monitor Your Progress
Keep track of your weight loss progress through regular weigh-ins or measurements. Adjust your shake usage or overall diet plan to ensure you are on your way to reaching your goals. 
Incorporate exercise
Combine meal replacement shakes with regular physical activity. Establish an exercise routine that includes cardiovascular exercises and strength training, which can further improve weight loss and overall fitness. 
Seek Professional Guidance
A healthcare professional or registered dietitian will ensure you use meal replacement shakes safely and effectively throughout your weight loss journey. They can provide personalized advice and monitor your progress. 
Remember, meal replacement shakes are a tool to support weight loss, but they should not completely replace a balanced diet. They can help you control your calorie intake, but creating a sustainable and healthy eating plan for long-term success is crucial.
---
Buying Guide: How To Choose A Weight Loss Shake?
Consuming the best weight loss shakes in Australia is necessary for your weight loss journey. Here are factors to help you weigh down your options: 
Nutritional Content:

Check the nutritional label of the shake to ensure it provides a balanced mix of protein, fiber, vitamins, and minerals. Look for a shake that offers a good amount of protein to keep you feeling full and satisfied. 

Calorie Content:

Determine the calorie count per shake serving. To lose weight, you'd want a relatively low-calorie shake that still provides enough nutrients to meet your daily needs. 

Sugar Content:

Avoid shakes with high levels of added sugars, as they can lead to weight gain and other health issues. Opt for ones that are low in sugar, or use natural sweeteners like stevia. 

Ingredients:

Read the ingredient list to ensure the shake consists of natural, whole-food ingredients without artificial colors, flavors, or preservatives. Look for shakes that use high-quality protein sources like whey, soy, or pea protein. 

Taste and Mixability:

While taste is subjective, read reviews or try sample packs to determine if the shake's flavor profile suits your preferences. Additionally, check if the shake mixes easily with water or other liquids without clumping. 

Additional Benefits:

Some weight loss shakes may offer additional benefits like appetite suppression, increased metabolism, or digestive support. Consider if any of these extras align with your weight loss goals. 

Price:

Compare the price per serving of other weight loss shakes to find the one that fits your budget. However, don't compromise on quality and nutritional content to save a few dollars. 

Customer Reviews:

Read weight loss shake reviews from other users to get feedback on the effectiveness, taste, and overall satisfaction with the weight loss shake brand you're considering. It can provide valuable insights before making a purchase. 

Personal Needs:

Consider any dietary restrictions or allergies you may have. Look for shakes that are gluten-free, dairy-free, or vegan if necessary. 

Health Professional Advice:

If you have any underlying health conditions or are on medication, it's always a good idea to consult a healthcare professional before incorporating weight loss shakes into your diet. 
Remember, weight loss shakes should not be your only source of nutrition. We recommend drinking them with a healthy diet and regular exercise for the best results. 
---
Best Weight Loss Shakes Brands in Australia
What is the best weight loss shake? Choosing the best weight loss shake brands ensures you consume a high-quality, nutritionally balanced product that effectively and safely supports your weight loss goals.
Optifast Weight Loss Shakes
Optifast is a popular weight loss shake brand in Australia, known for its meal replacement shakes. It offers a range of flavors and is nutritionally balanced, providing essential nutrients while keeping the calorie count low.
SlimRight Weight Loss Shakes
SlimRight weight loss shakes are designed to support healthy weight management. They are enriched with protein and fiber to help curb hunger and contain vitamins and minerals to support overall well-being.
IsoWhey Weight Loss Shakes
IsoWhey weight loss shakes are made from high-quality whey protein and are low in sugar and fat. They have essential vitamins and minerals. They are also gluten-free, making them suitable for individuals with dietary restrictions.
FatBlaster Weight Loss Shakes
FatBlaster offers a range of weight loss shakes formulated to assist with calorie control and promote fat burning. They contain protein, fiber, and key nutrients to support weight management goals.
Optislim Weight Loss Shakes
Optislim weight loss shakes come in various flavors with low calories while providing balanced nutrition. They are enriched with vitamins and minerals and are suitable for individuals looking for convenient and effective weight loss solutions.
---
Weight Loss Shakes Price Range Here in Australia
The best protein shakes for weight loss price in Australia can vary based on the packaging options available. Here is a general overview of the price range based on common packaging types:
Single-Serving Sachets: Single-serving sachets are typically priced between $1.50 and $4 per sachet. These are convenient for on-the-go use and allow you to try different flavors or brands before committing to a larger quantity.
Canisters or Tubs: Canisters or tubs of weight loss shakes usually contain multiple servings and offer better value for money. The range for canisters or tubs is typically between $20 and $60, depending on the brand, size, and number of servings included.
Bulk Packs: Some brands offer bulk packs or value bundles that contain a larger quantity of weight loss shake servings. These packs often provide cost savings compared to buying individual sachets or canisters. Prices for bulk packs can range from $60 to $150 or more, depending on the brand and the number of servings included.
---
Where to Buy Weight Loss Shakes in Australia?
You can purchase the best shakes for weight loss in Australia online and offline from various sources. Here are some familiar places where you can buy weight loss shakes:
Supermarkets: Major supermarket chains often have a selection of the best diet shake in their health and wellness sections.
Pharmacies and Chemists: Pharmacies such as Priceline, Chemist Warehouse, and TerryWhite Chemmart usually stock weight loss shakes alongside other health products.
Health Food Stores: Specialty health food stores like Go Vita and Healthy Life often offer various weight loss shakes from different brands.
Online Retailers: Popular online retailers such as Amazon, eBay, and iHerb provide a convenient option to purchase weight loss shakes or a meal replacement and deliver them to your doorstep.
Brand Websites: Many weight loss shake brands have official websites where you can buy their products directly. These websites often provide additional information and resources related to weight loss.
Disclaimer: Please note that the effectiveness of weight loss shakes can vary from person to person, and it's essential to consult a healthcare professional or a registered dietitian before incorporating them into your weight loss journey.
---
Conclusion
Finding the best weight loss shakes in Australia with the right ingredients to help you lose weight is easy. You must consult fitness professionals to determine your allergies and select the appropriate formula. Identify a goal and ensure that it is realistic. Consider which flavor will appeal to your palate in addition to the nutritional value of the diet shake. It will aid your weight loss journey to be at your best comfort.
---
Related Articles