Do you have body goals this 2023? Your fitness routine will benefit from a protein powder's ability to promote muscle growth and endurance. They are now available in powder form, making them easier to consume than searching for a protein-rich meal. Therefore, it would be an excellent partner in helping you achieve your health goals!
The market is flooded with supplements suitable for fitness trainers. Below, we've selected the best protein powder in Australia infused with essential nutrients and flavors for your workout. You can skip to the end of this post to learn more about the factors to consider before buying one to get all the right products.
---
10 Best Protein Powders in Australia 2023 - For Men & Women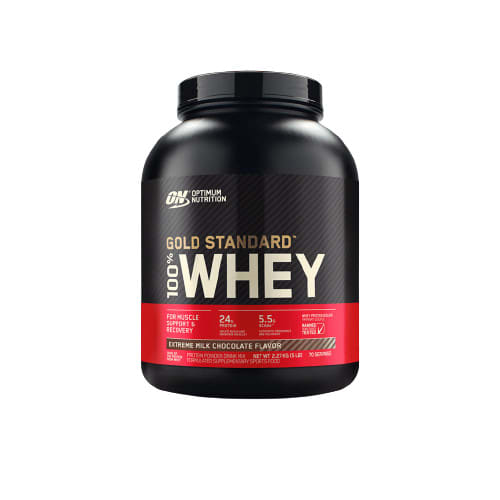 Check Optimum Nutrition Gold Standard Whey Protein Powder price below:
add_circle
Sets a high standard for protein diet
add_circle
Excellent flavors
Why It's Our Top Pick 
Optimum Nutrition is an Aussie brand you can trust for lean muscle growth. They combined three whey protein sources - isolate, concentrate, and peptides- to provide muscle strength and repair nutrients. Because it is gluten-free and contains fewer calories and sugar, the formula also aids in weight loss. Its blended components guarantee high-quality diet control to build stronger muscles and avoid injuries during exercise.
Optimum Nutrition will never call it the "Gold Standard" without proof. Check out the consumers' final verdict based on the combined ingredients and efficacy of the product. 
Key Ingredients 
Each serving contains more than 5 grams of branched-chain amino acids and over 20 grams of protein sources. The ultra-filter technology is used to mix high-quality ingredients, ensuring that every bottle contains protein. The protein powder also has a small percentage of fat, sugar, and calories. It also added a flavor to assist with balancing the overall formula. 
Effectiveness 
Optimum Nutrition prioritizes providing a healthy drink with a wide range of flavors that will suit your taste. Most athletes worldwide who want to lose fat and gain muscle mass rely on this protein powder. Consume it twice a day to see better results in one week.
Customer Reviews
They claimed that the Gold Standard Whey Protein Powder has incredible flavors. It doesn't upset the stomach and is easy to digest. With great value, you'll love how it helps you to recover from intense workouts.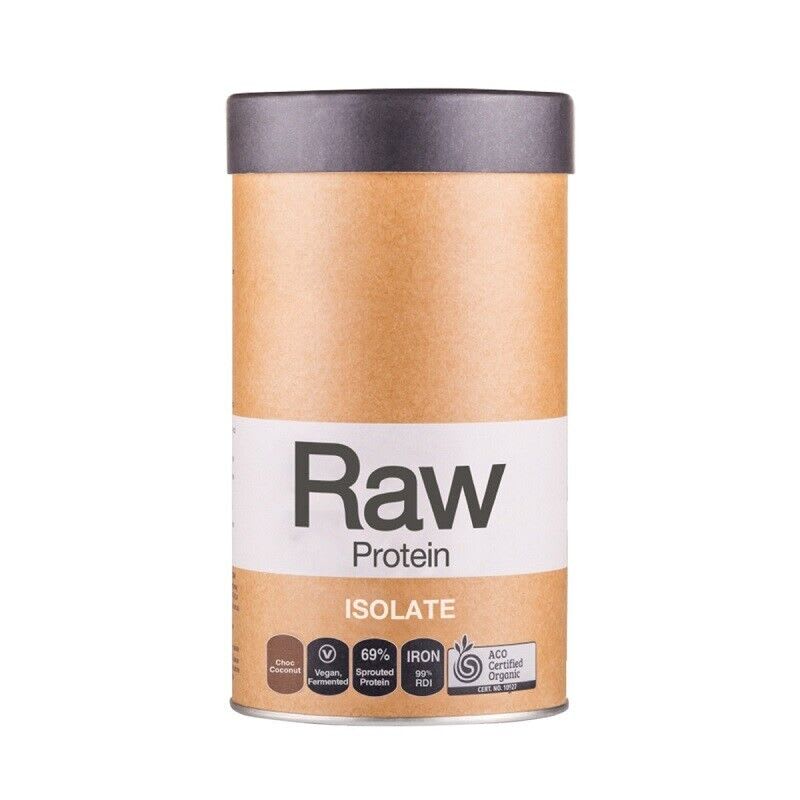 Check Amazonia Raw Isolate Protein Powder price below:
add_circle
It contains no artificial sweeteners
add_circle
Suitable for fitness and sports training
add_circle
It has no bloating effect
remove_circle
Not that delicious, but healthy
Say hello to an organic protein powder that is ACO-certified from Amazonia. It will support gut health, which improves digestion and prepares the body for fitness activities.
Key Ingredients 
Its mild formula contains over 70% bio-fermented protein to increase daily protein intake. Good bacteria called bromelain and prebiotics help break down the formula and make them easier to absorb by the body. Brown rice and golden pea were added to produce enough amino acids for muscle strength. It is dairy-, gluten-, and sugar-free, and each serving has some carbs necessary for building muscle mass. 
Effectiveness 
This vegan protein powder has an intense coconut and cacao flavor that pairs well with smoothie recipes. It is necessary to consume before working out to sustain muscle growth and energy.
Customer reviews
It has a not-so-great aftertaste that some customers would like to avoid. Because of its grainy texture, Amazonia suggests thoroughly mixing the protein powder with water to eliminate its chalky flavor.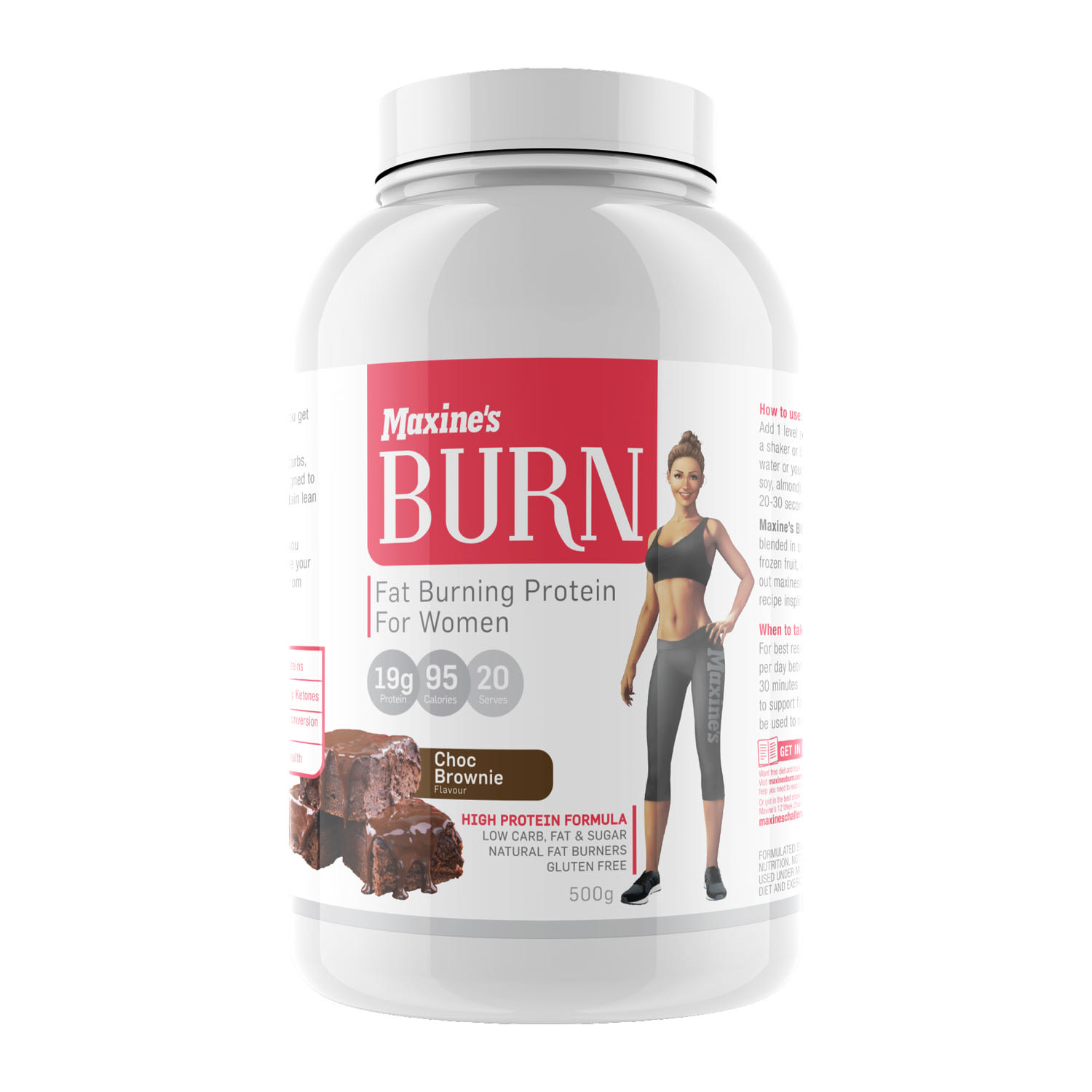 Check Maxine's Fat-Burning Protein Powder price below:
add_circle
Effective in burning fats
add_circle
It can boost the immune system
A low-carb, low-sugar protein powder helps you lose weight and control your appetite. Nonetheless, the best way to lose stubborn fat is to integrate Maxine's secret formula into your diet!
Key Ingredients 
Maxine's protein sources make it possible to live a busy life while maintaining a lean and strong body. It combines peptides and whey protein isolate to help stabilize women's hormones and help tone their bodies. Amino acids aid in fat burning, while hydroxy citric acid and dairy calcium reduce fat and carb absorption resulting in a healthier gut. 
Effectiveness 
This high-protein formula is an excellent alternative to intense cardio training for women. It can block carbs and fats, making it easier for you to lose weight. It also tastes fantastic, which you'll enjoy with every sip. 
Customer Reviews
The gluten-free formula provides much pleasure, like a more enhanced metabolism. It has a lot of fat- and carb-fighting ingredients, so the results are impressive.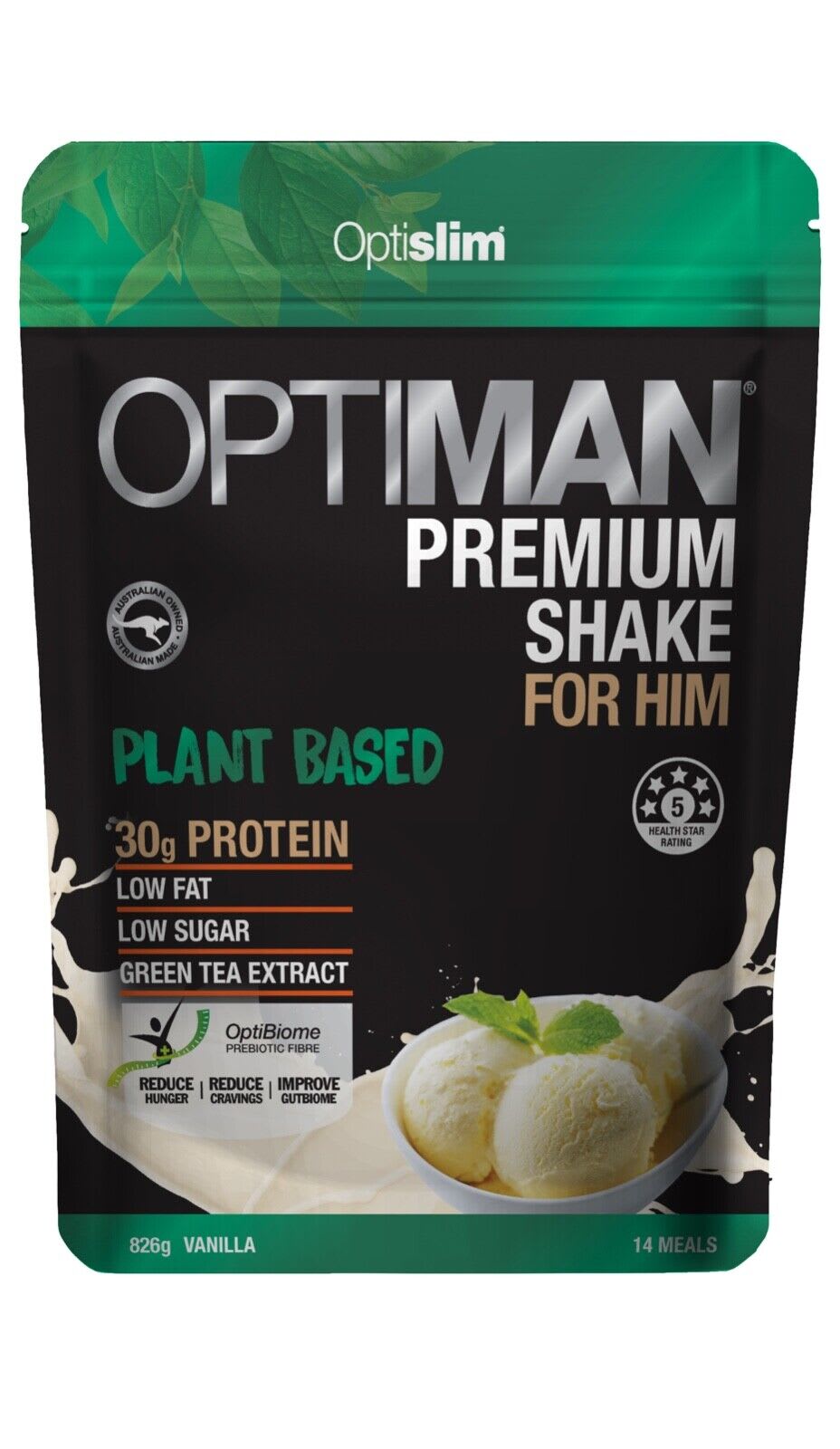 Check Optiman Premium Plant-Based Protein Powder price below:
add_circle
Has gained a 5-star health rating
remove_circle
More expensive than the other options
Starving yourself might work, but it is not a solution for weight loss. Look no other than Optiman Premium Plant-Based Protein Powder to make the weight loss journey much more manageable.
Key Ingredients 
Green tea extract can improve the flavor and assist in reducing hunger and sudden cravings. Adding pea and faba protein gave Optiman a smoother texture without imparting a muddy taste. Highlighting OptiBiome, an award-winning weight loss ingredient guarantees a faster metabolism. You'll get 30 grams of protein in every glass. 
Effectiveness 
Acetyl L-carnitine, an active ingredient that helps relieve pain, can convert fat into energy. In addition, the brand offers choco and vanilla flavors that the majority enjoy. 
Customer Reviews
Getting in shape should allow you to eat delightful feasts. With Optiman Premium Plant-Based Protein Powder, you'll love to eat anything and not put on weight.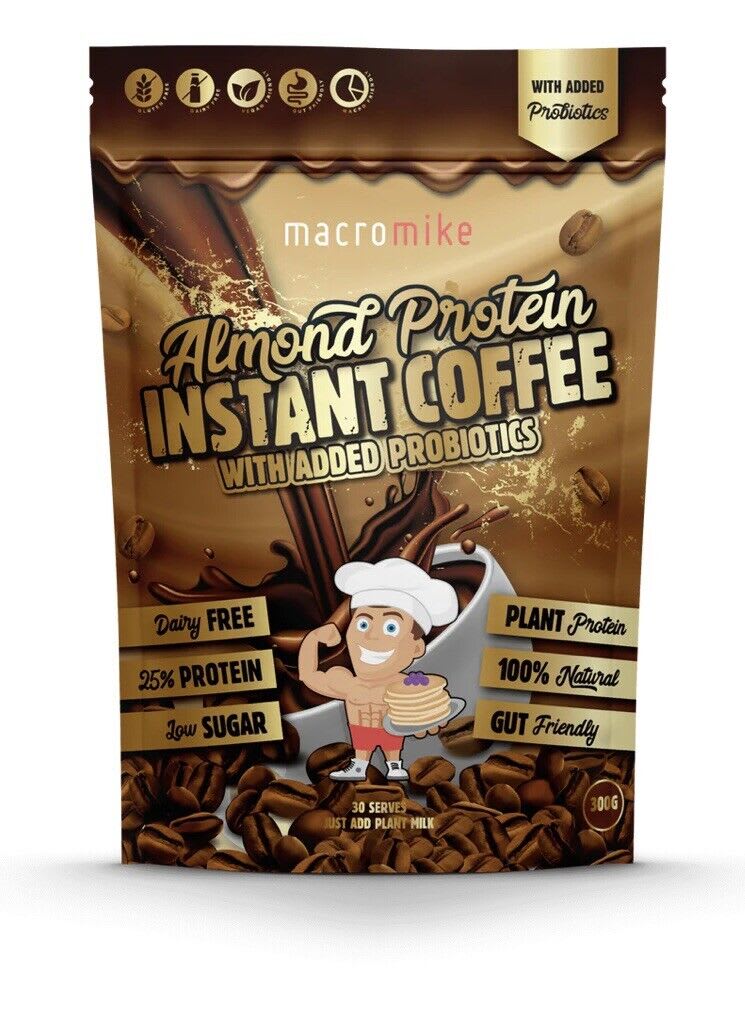 Check Macro Mike Almond Protein Powder price below:
add_circle
A good-tasting protein coffee
add_circle
Helps proper digestion
remove_circle
It contains calorie
A protein-rich coffee from Macro Mike will give you more energy when you work out. The downside is that almond protein may cause allergic reactions in some people. Therefore, consult an expert before the first serving. 
Key Ingredients 
Coffee's bitter flavor can give consumers more energy. Macro Mike's main ingredients were almond protein and 100% robusta coffee extract that, if combined, will deliver perfect results. A natural sweetener is added to enhance flavor and support healthy digestion and weight loss. It is entirely plant-based, dairy-free, and low in sugar. 
Effectiveness 
Macro Mike lets you enjoy coffee with a punch of protein. It will nourish your mind and body and assist you in fulfilling your protein goals. To enhance the flavor, you are free to select sweeteners from plant milk or milk frother.
Customer Reviews
Many people choose to start the day with almond protein coffee. It tastes so good, and using water rather than milk to cut calories is better.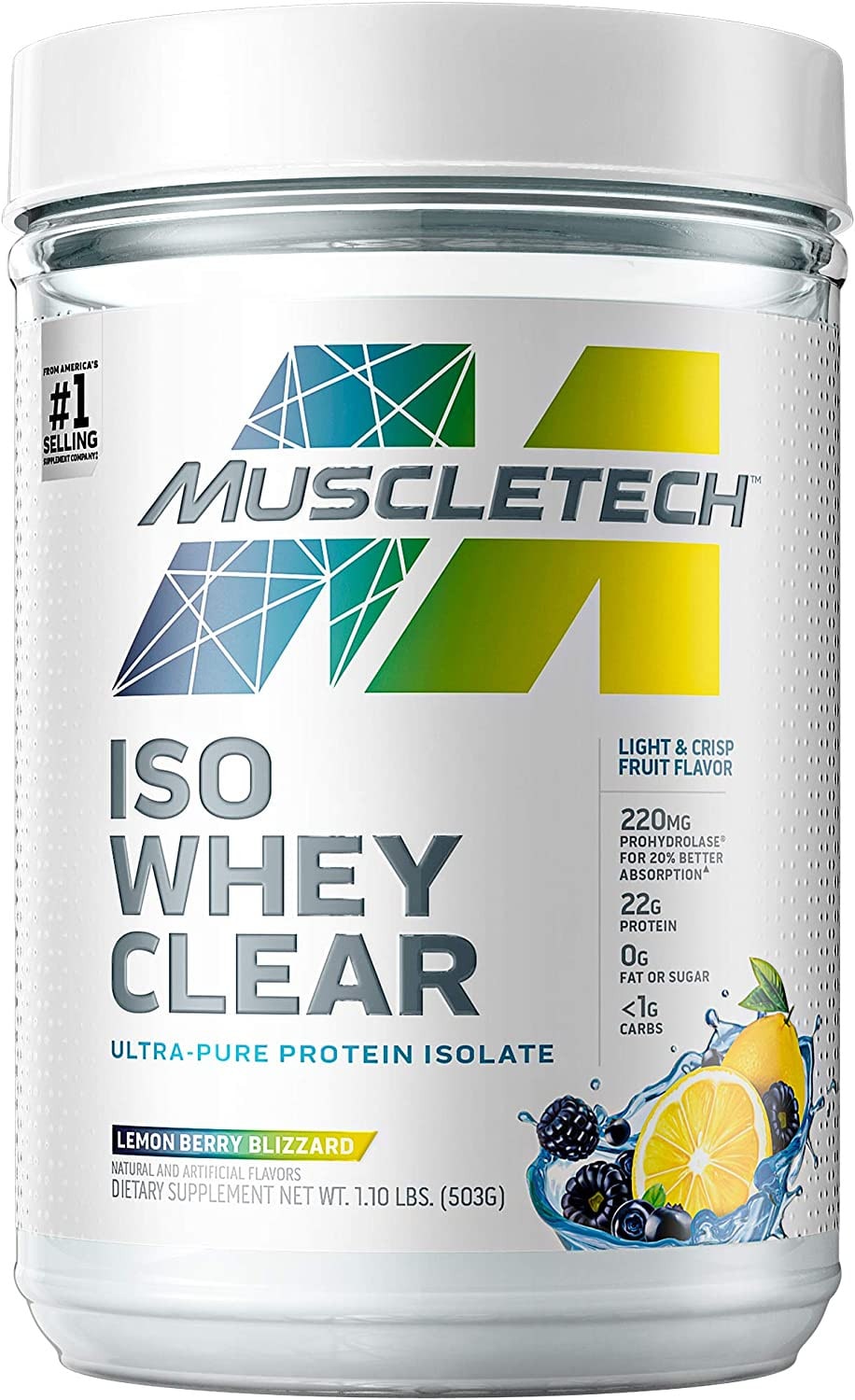 Check Muscletech Iso Whey Clear Protein Powder price below:
add_circle
The fruity flavor is very impressive
add_circle
It has a high protein content
add_circle
Available in other flavors, like orange and cherry
remove_circle
It has a unpleasant smell
Muscle gain is one of the objectives of fitness training. Muscletech has the best whey protein powder, a workout supplement anyone can afford. 
Key Ingredients 
Iso Whey Clear is ideal for people on a keto diet. It is made of ultra-pure isolate, is easy to digest, and has a very cool and refreshing flavor - thanks to lemon berry blizzard. ProHydrolase, which aids in muscle recovery and speeds up muscle growth, is included in this premium formulation. It has zero sugar and fat and contains 90 calories and less than one gram of carb per scoop. 
Effectiveness 
Each scoop contains up to 22 grams of protein, which is good for the body. It promises to strengthen the muscles with a daily protein drink from Muscletech. 
Customer Reviews
It is a great-tasting protein drink after a long shake in a cup. Its fruity flavor is much better than the usual chocolate protein powders. To lessen the strong taste, some customers prefer to add more water.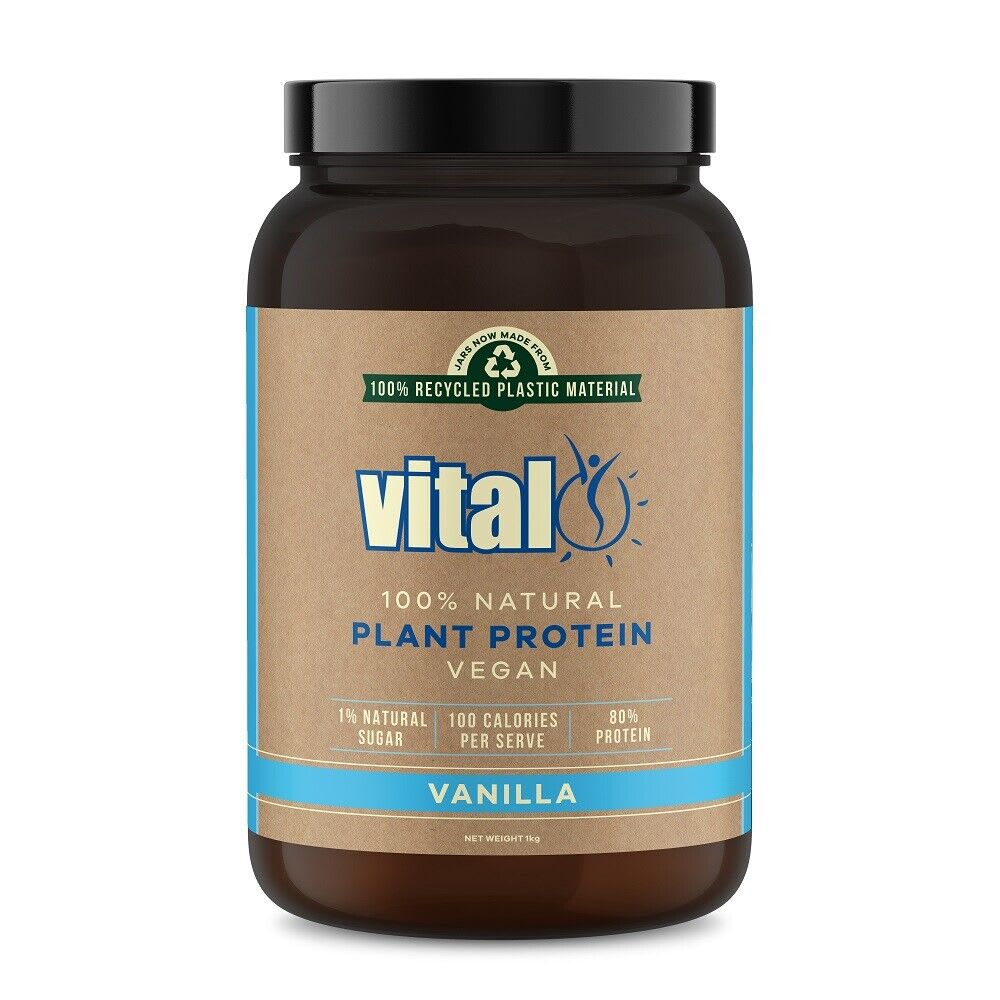 Check Vital Vanilla Plant-Based Protein Powder price below:
add_circle
Has good packaging
add_circle
Made of premium ingredients
add_circle
It has a large number of amino acids
The Vital brand makes a plant protein with a taste of vanilla to help you function well in the gym. Moreover, it has more protein per serving than its competitors at a reasonable price.
Key Ingredients 
A pea protein isolate serves as the main ingredient which helps with digestion. This protein powder has 18 amino acids and is excellent for the immune system, muscle repair, and hormone production. In addition, it cleanses the body to make room for better enzymes that will give you the energy you need to work out. It has a pH level of 7.8 to control blood pressure and is purely plant-based. 
Effectiveness 
This results in a more balanced diet with all the nutrients added. There could be no more excellent ingredient than protein sources in keeping the body solid against the risk of ailments. It must be included in your daily diet if you struggle with anemia, liver problems, or weight loss.
Customer Reviews
Vital Plant-Based Protein Powder in vanilla flavor is a good value for the money. It blends well with smoothies, and it tastes good.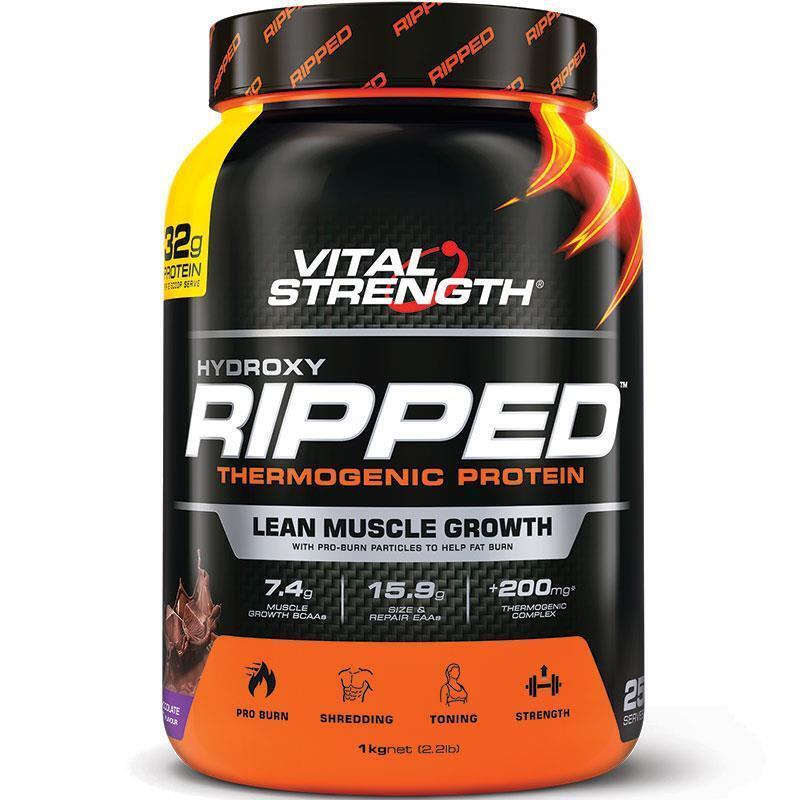 Check Vital Strength Hydroxy Ripped Workout Protein Powder price below:
add_circle
Supports lean muscle growth
add_circle
Infused with pro-burn ingredients
add_circle
Chocolate flavored
remove_circle
Pricier than other brands
This protein drink is fat-burning and a metabolism booster with a blast of cocoa to deliver a chocolatey taste. Combine fitness training with a healthy diet for improved results!
Key Ingredients 
Vital Strength uses T4 thermogenic complex, with pure whey isolate and concentrate, which helps to burn fat and improve digestion and muscle growth. It is complete with amino acids to repair damaged tissues and increase calorie burn. Other components that assist with metabolism include L-carnitine, choline, and chromium picolinate. 
Effectiveness 
Its low carb and fat content can slow your appetite and help you lose weight more quickly. An extra gram of BCAASn in each serving aids fatigue reduction and muscle growth. 
Customer Reviews
The taste of cocoa is very evident. Knowing it can tone and strengthen the muscle, with fat-burning ability, is worth the price.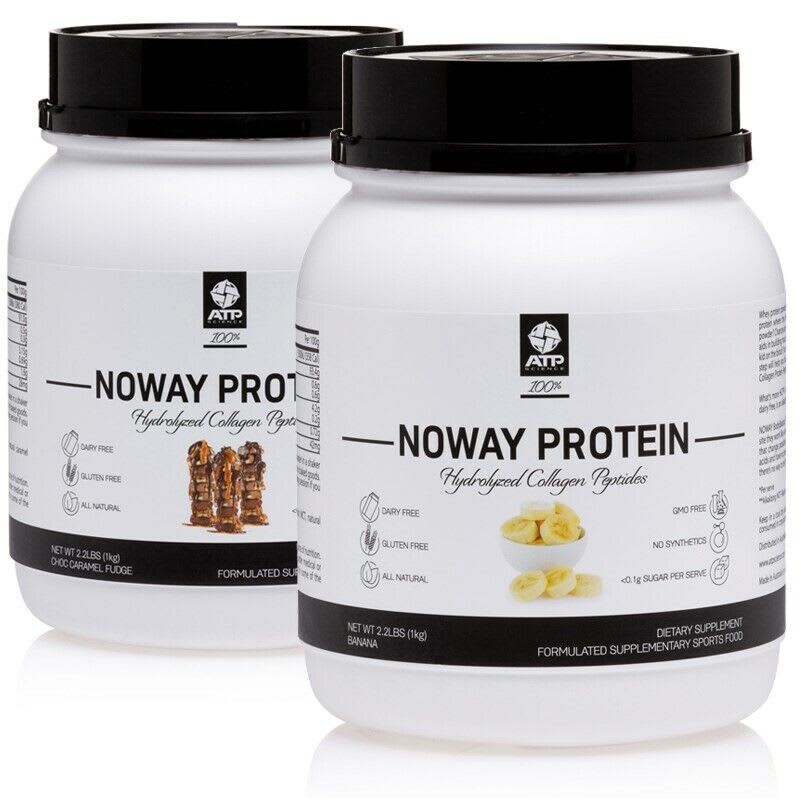 Check ATP Science Noway Protein Powder price below:
add_circle
It offers delicious flavors, such as vanilla and banana
add_circle
It contains collagen, a good protein source
add_circle
Easy to digest
While whey protein is beneficial, collagen protein is superior. The body is made of collagen, a good protein source to work out better. 
Key Ingredients 
The brand promotes bio-efficacy by using dietary peptides and feed collagen as the main ingredients. They recreate the digestion process and let the muscles immediately absorb the nutrients. It boosts amino acids to encourage muscle growth and fat loss. The collagen will generate Strength and power to enhance gym performance. Additionally, it contains glycine, an antioxidant that protects muscle tissue.
Effectiveness 
While proper fitness training is necessary for muscle building, incorporating ATP NOWAY Hydrolyzed Collagen Peptides into your diet can help improve outcomes. It is two times superior to whey protein. 
Customer Reviews 
The ATP NOWAY, according to most consumers, is delicious and gentle on the stomach. Additionally, it works well with smoothies and other baking recipes.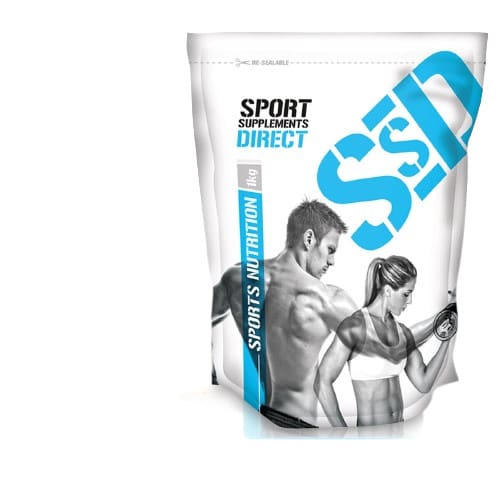 Check Sport Supplements Direct Protein Powder price below:
add_circle
High quantity of protein powder
add_circle
Safe packaging
add_circle
Promotes faster muscle recovery
remove_circle
A bulky purchase
Newbies to protein drinks prefer formulas without flavors. Well, this Australian brand has to offer an untouched casein protein powder with no aftertaste and is ideal for snacks. 
Key Ingredients 
The formula can release more extended proteins with pure micellar casein than whey proteins. It can provide the best nutrients for the body at a higher level, like amino acids, to improve muscle strength. These include leucine, lysine, threonine, valine, and much more. The body will slowly absorb them to distribute protein in the bloodstream better. Ultrafiltration collects more than 80% of the protein from the raw ingredient. 
Effectiveness 
It is most suitable to drink before bedtime to let the body take in nutrients and help muscle recovery. Additionally, the HACCP packaging makes it allergen-safe.
Customer Reviews 
Despite its lack of flavor, the amount of nutrients it contains meets everyone's health requirements. Its casein amino profile is adored by beginners more than anything else - it's pure and wholesome.
---
What is a Protein Powder?
A good protein powder with natural vitamins makes a healthy drink for sustaining muscle mass and body tone. It also aids in muscle endurance and even weight loss. It is available in various flavors and recipes that depend on the intended use. Understanding fitness needs and goals is the best method for selecting a formula with a suitable ingredient. 
---
Types of Protein Powder and Benefits
Each kind of protein powder radiates a ton of advantages, so pick one that you think you need most: 
Whey Protein Powder
It contains a lot of protein and is made from cheese in the form of milk. Whey protein is easier to digest than milk sugar because it does not contain lactose. It is infused with amino acids, making it ideal for endurance workouts and helping muscles recover. It will also benefit the heart and reduce appetite.
Egg Protein Powder
Egg whites offer a superior protein source compared to other whole foods. When taken with a fiber-rich diet, it will always make you feel full and reduce your appetite. The body will then get amino acids and leucine, which would help people allergic to dairy.
Soy Protein Powder
There are fewer amino acids in soy protein than in dairy products. However, it facilitates rapid absorption, allowing the body to reap its benefits immediately.
Casein Protein Powder
Casein protein is ideal if your primary purpose is to increase lean muscle mass. 
Many bodybuilders opt for casein protein because it takes longer to digest to avoid gaining fat.
Wheat Protein Powder
It guarantees muscle recovery with low calories but high glutamic acid. It does not contain enough amino acids, thus, no muscle growth. It is free from cholesterol and lactose, for sure a low-fat diet.
This list of the healthiest protein powder in Australia includes only a few of the possible options. As you can see, the protein sources in the formula can help relieve body pain or build muscles. Your final choice must rely on the expected results, not waste money and time. 
---
Buying Guide: How to Choose Good Quality Protein Powder
Customizing a protein diet seems manageable. Australia's best protein powder flavor doesn't require mixing and matching healthy ingredients. Consider these factors:
Opt for a formula based on your protein needs
Every person must consume a certain amount of protein each day. A decrease in metabolism, mood swings, bruises, and issues with the skin, nails, and hair are all symptoms of a low-protein diet. Active people can take a maximum of 80 grams to supply them with energy and enhance their immune function.
A protein powder made of whole-food ingredients
The protein powder source matters most to ensure you get the proper nutrients. Some formulas might lack nutrients, as some would be peeled off during manufacturing. Additionally, whole food sources are easier to digest. To name a few will include egg whites, wheat, and soy. 
A protein-powder diet is ideal for busy people who need more time to cook whole foods. It also brings convenience in thinking of a new protein diet during the transition. 
Avoid protein powders that trigger sensitivity. 
Plant-based formulas will better protect you from digestive issues than dairy protein if you are lactose intolerant. After adjusting your protein intake, you may experience an upset stomach due to insufficient quantities or ingredients that don't fit your body's requirements. 
Ask for recommendations 
It can be challenging to track fitness progress by yourself. Looking for a protein powder with the best ingredients would be easier with a list of suggested brands. You'll also have a clear idea of how much protein you should consume each day to reach your wellness goals through others' experiences.
---
Best Protein Powder Brands in Australia
Based on popularity and positive reviews, here are some of the best protein powder brands in Australia:
Optimum Nutrition Protein Powder
This brand is well-known for its Gold Standard 100% Whey Protein, a high-quality protein powder that contains whey protein isolates as the primary source of protein.
BSN Protein Powder
Another famous brand in Australia, BSN offers a range of protein powders, including Syntha-6, a blend of whey protein, casein, and egg albumin.
Musashi Protein Powder
This brand offers a variety of protein powders, including Whey Protein Isolate, which is a fast-absorbing protein that is ideal for post-workout recovery.
Dymatize Protein Powder
Dymatize offers a range of protein powders, including ISO100, a fast-digesting whey protein isolate low in carbs and fat.
Bulk Nutrients Protein Powder
This brand offers a variety of protein powders, including Whey Protein Concentrate, a high-quality protein powder ideal for building muscle and supporting recovery.
It's important to note that different protein powders may be more suitable for people, depending on their fitness goals, dietary restrictions, and other factors. It's always a good idea to consult a healthcare professional or a registered dietitian before adding any new supplement.
Protein Powder Price Range here in Australia
The price of protein powders in Australia can vary depending on factors such as brand, type, quality, quantity, and where you purchase them. Generally, you can expect to pay anywhere from AUD 20 to AUD 100 or more for a 1kg container of protein powder.
Whey protein concentrate powders are usually less expensive than whey protein isolate powders, which are higher in quality and purity. Plant-based protein powders such as pea protein or soy protein can also be a bit more expensive than whey protein powders.
You can find protein powders on sale or at a discounted price if you shop around or buy in bulk. 
---
Where to Buy Protein Powders in Australia?
Protein powders are widely available in Australia, and you can buy from various sources, including:
Health food stores: You can find a range of protein powders in health food stores across Australia. They often stock various brands and types of protein powders, including plant-based and whey-based options.

Online retailers: Many online retailers, such as Amazon, iHerb, and Bodybuilding.com, offer a wide range of protein powders at competitive prices. You can easily compare brands and types and read customer reviews before purchasing.

Supermarkets: Some supermarkets, such as Coles and Woolworths, also sell protein powders. While the selection may be more limited than at health food stores or online retailers, they can be a convenient option if you're already grocery shopping.

Specialty sports nutrition stores: If you're serious about fitness and want personalized advice, you can also visit specialty sports nutrition stores, such as Nutrition Warehouse or Supplement Mart. These stores offer a range of protein powders and supplements, and the staff can provide expert guidance on which products are best suited for your needs.
When buying protein powders, you must check the ingredients, nutritional information, and serving size to ensure the product meets your dietary and fitness goals.
---
Conclusion
Healthy fitness training should prioritize choosing the best protein shakes in Australia. The brands ensure that each serving contains a lot of protein, essential for general wellness. They come in various flavors to satisfy your taste buds and make you forget it's just a thirst quencher rather than a health supplement. Make your final decision based on what customers say, but remember to check your sources. On the other hand, we are always ready to assist you, so keep in touch.