DSLRs or "Digital Single Lens Reflex" cameras are the professional photographer's staple. Each shot using one of these are capable of producing magazine-worthy images. In a nutshell, these cameras are for the big boys – which also mean they're pricey.
There are only three main reasons why you'd want to purchase a DSLR. First, you're a professional photographer who wants to upgrade your gear or add a new machine to your collection. Second, you want to master photography. And third is, of course, you just love taking pictures. But whatever reason you have, here are the best DSLRs you can choose from in Singapore.
Nikon D3400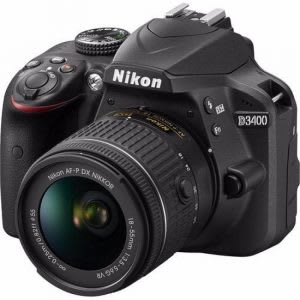 SGD 549.00
Best cheap DSLR for beginners or photography students
Okay, although SGD 540.00 isn't that cheap, it is when compared to the others on this list. First is the best DSLR you can get if you're on a tight budget that still provides beautiful publication-worthy photos, the Nikon D3400. This camera is ideal for beginners, and a tool to help you learn the fundamentals of photography quicker.
The Nikon D3400 is straightforward and easy to use; it feels just like using a typical compact camera. However, as you become more comfortable with it, you'll be surprised with all its functional manual controls for more creativity and settings.
You can also shoot smooth 1080p full HD videos at 60fps with this camera. And aside from that, all of your saved images and videos can be transferred directly to your mobile device via SnapBridge (Bluetooth software). So you can share it on social media right after your first session.
Canon EOS 5D Mark IV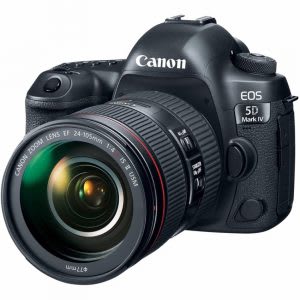 SGD 5,049.99
Best for live streaming 4K videos on YouTube
As we've mentioned earlier, DSLRs are pricey, and this one is the epitome of that, the Canon EOS 5D Mark IV. First and foremost and just to let it sink in, it's worth SGD 5,000.00, so it's exorbitant and might turn most of you off as of now.
But with its price, the Mark IV is capable of giving you 4K ultra HD videos at 30fps. To put that into perspective, you can use this to produce Hollywood-grade content on YouTube or anywhere else you want.
It has an astounding 30.4-megapixel full-frame CMOS sensor paired with a DIGIC 6+ image processor. And to keep it in less technical terms, it just shoots almost identical to what we see with the naked eye - perhaps, even better. If you have the money, and you want to live stream videos like no one else, we strongly recommend this bad boy.
Nikon D5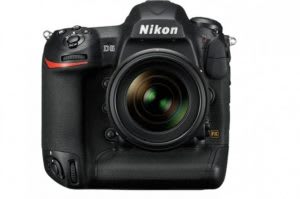 SGD 9,100.00
Best for low-light or night photography – astrophotography
If you think the last camera was expensive enough, think again as this one is at SGD 9,000.00, the Nikon D5. When it comes to taking pictures and videos of the night sky or anywhere without the abundance of light, nothing beats this camera. If you want to level up your gear to shoot the stars, its price is a worth-it investment.
Although this may come as a surprise for people who aren't that technically literate in photography, megapixels does not equate to quality. The D5 only has 20.8MP FX-format CMOS image sensor but with an EXPEED 5 image processing and has the widest ISO range in a Nikon full-frame.
That seems complicated, but what we're trying to express is that when it comes to taking pictures in low light, you need larger sensors but with smaller megapixels. And this camera is the perfect example of that – nothing comes close.
Nikon D5500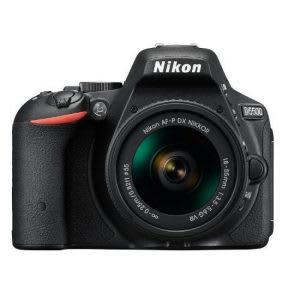 SGD 849.00
Best for hiking and long-distance travels with Wi-Fi and flip screen
If you're the traveling type, an adventurer, a blogger or vlogger, a person who loves a lot of selfies, you can't go wrong with the Nikon D5500. And the best part, it's not going to cost you more than a thousand dollars, unlike the last two.
What you have here is a sturdy and easy-to-use camera with a flip screen, which is ideal when you travel a lot. You get to have selfies of yourself and friends without guessing if it's a good shot or not as you can just set the screen in reverse.
The D5500 also has Wi-Fi connectivity so you can transfer your photos or videos without using wires. With such features, it is super quick to share your photos on social media while on the go.
Nikon D7500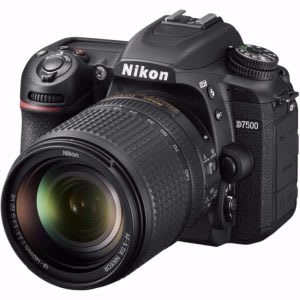 SGD 1,969.00
Best for intermediate photographers who're into landscape, nature, and wildlife photography
Next on our list is more of a must-have for those photographers who're now at the intermediate level, the Nikon D7500. In a nutshell and to keep it straight to the point, this camera is technical - everything is almost manual.
If you want that, and you think you're ready to change and dial the exposure settings yourself, we can't recommend anything else. Although it is difficult to use, it is pleasurable as you can go deeper into creativity and find the best settings possible for each shot you take.
The camera has a 20.9-megapixel sensor paired with the same powerful processor as the D5. So you get exceptional shots, plus it has a tiltable screen so you can do awkward positions easier. With such versatility, it's a prime choice if you're into shooting sceneries, nature, and wildlife.
Canon 7D Mark II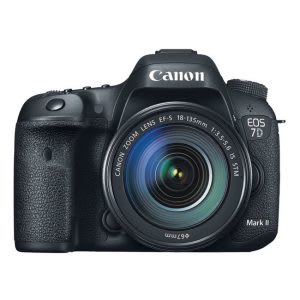 SGD 2,178.00
Best for indoor, portrait, and wedding photography
When it comes to weddings or events where you need to take a picture of a person, it can be challenging - even for seasoned professionals. Why? Well, there's the lighting, the movement, the angles, the background, and every other small thing. But with the Canon 7D Mark II, it becomes effortless.
This camera is one of the best ones in the market when it comes to taking on people while in hectic settings (such as weddings where you go from indoors to outdoors). With its 20.2-megapixel APS-C CMOS sensor with Dual DIGIC 6 processor, inadequate light and sudden movement don't seem to be such a big problem.
But here's where it brings in its magic -- it's the only camera on this list that can shoot 10 frames in one second without any noticeable blurs or decrease in quality. So let the bride dance and just hold and snap all throughout the event.
Panasonic Lumix DMC-FZ2500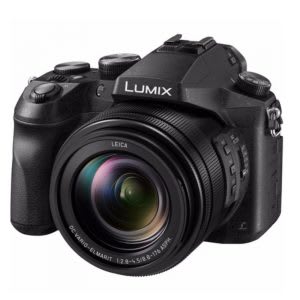 SGD 1,399.00
Best for macro photography to get crisp blur backgrounds – great zoom capabilities
Last on our list is the only one coming from a different brand aside from Canon or Nikon, the Panasonic Lumix DMC-FZ2500. We know that not every photographer loves the same thing, some like to shoot models while others prefer a cat playing with a yarn ball. But we also know there are a select few that loves zooming in and taking on macro photography.
The Lumix DMC-FZ2500 has the perfect 20.1-megapixel 1-inch high sensitivity MOS sensor. With such sensor, it can focus at an incredibly fast rate, which is necessary when doing macro shots. So you no longer need to wait four or five seconds just to see what you're even trying to shoot.
Aside from that, we also love its Wi-Fi connectivity as most macro photographers are doing this to make a living by selling their images to websites and online businesses. If you want to be more productive and yield more attractive close-up shots, you're looking at the most recommended one there is.
Disclaimer: The pricing shown is just a good indication of how much these products are worth. The prices could change based on the e-commerce promotions that are going on. If some of the products are not available, do email us at [email protected] Thank you!