Portable monitors are the solution to cramped-up visuals and insufficient screen sizes. Of course, your 27-inch desk monitor offers a lot of room for your editing, but you can't bring it with you.
Having two running monitors at the same time is just heavenly, and that's now easily possible thanks to this smart invention. If you want a superior dual monitor experience when on-the-go, check out these portable monitors.
What to look for in a portable monitor:
Screen resolution: The most important factor to take into account for is the resolution of the device. As you'll be using the monitor mainly for, well, its screen, take care to choose one base on your needs. If you'd like one with crisp and clear images, at least have HD/Full HD. Contrast ratio is also important so as to not hurt your eyes when you use them.
Size & weight: When you're getting a portable device, you might not mind the size and weight. But also, depending on what you plan to do with your monitor, creators may want a bigger screen whereas those who deal with numbers may not need it. The weight also plays a factor in how often you'll move the device around.
Compatibility: As there are so many OS around, check to see if the product will work properly with your main computer. Ensure that there are no hiccups in terms of connectivity as well.
Speakers: Many times, these kinds of devices don't have well-integrated speakers. Therefore, you should pay attention to this factor if you need a portable monitor that comes with decent speakers. Otherwise, you may have to use an external portable speaker.
Price: Although you should prioritise what you need in a monitor, the price can be a step back for you, so think carefully and look around before buying. A tip for you is that USB monitors are more affordable than those with HDMI.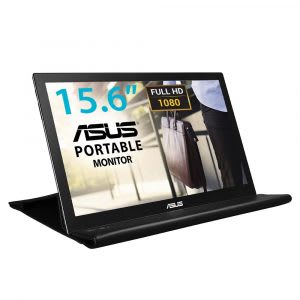 Asus MB169B+ Portable Monitor
SGD 332.22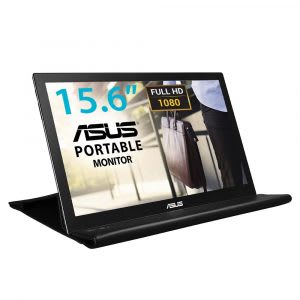 Here's a value-for-money portable monitor that you can consider getting it for your display extension needs. First, the Asus MB169B+ packs a wide 15.6-inch screen with Full HD capability and only measures at a thickness of 8.5 mm. The net weight is at 800g as well, making it one of the slimmest and lightest of its kind in the market.
That is not all; this Asus portable monitor uses a simple plug-and-play function via USB-A 3.0 signal input for quick data and power transmission. Finally, it has an Auto Rotate feature which can rotate your display between portrait and landscape, depending on its position with the help of the brand's EzLink Display software.
---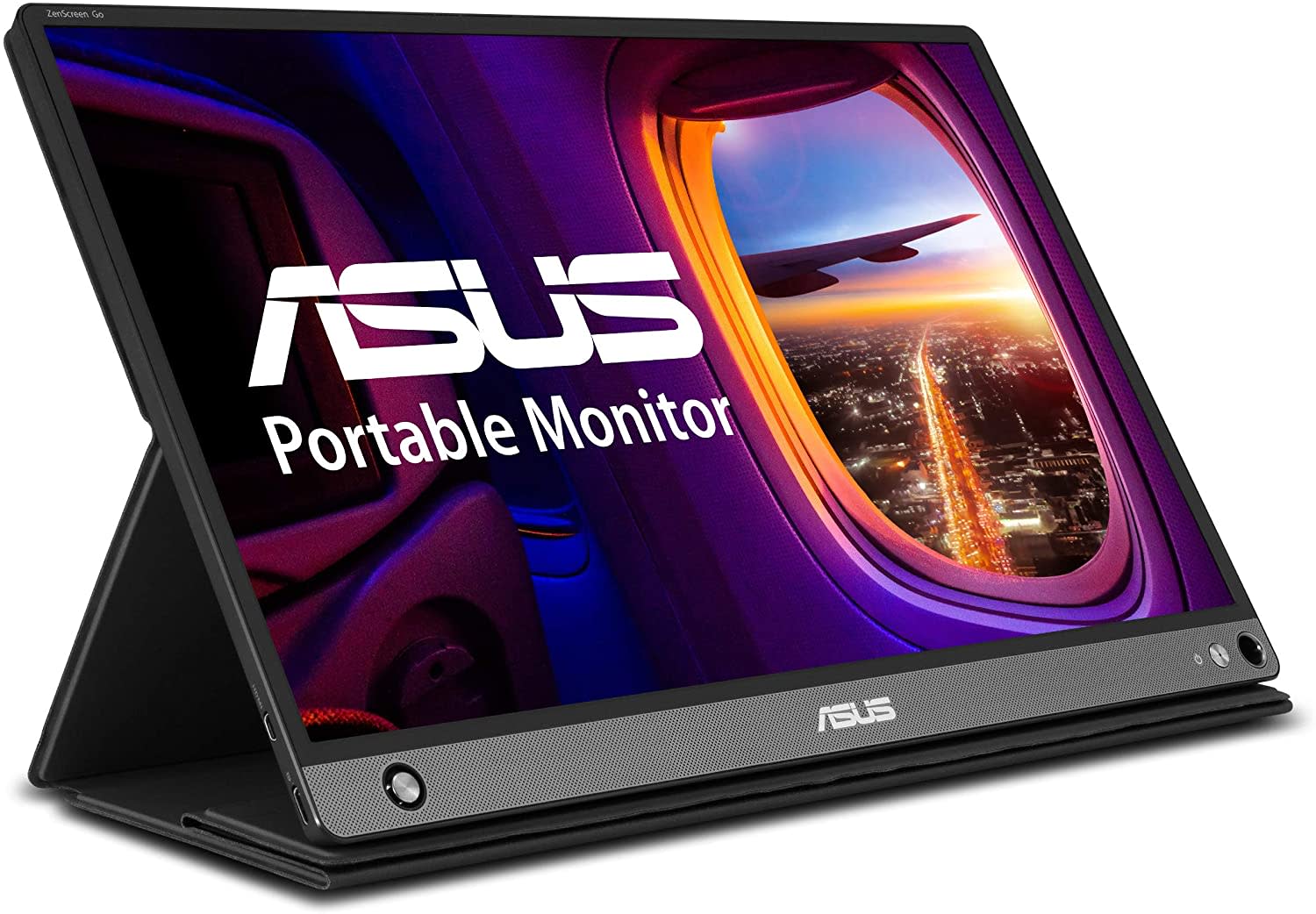 Asus ZenScreen MB16AHP
SGD 545.9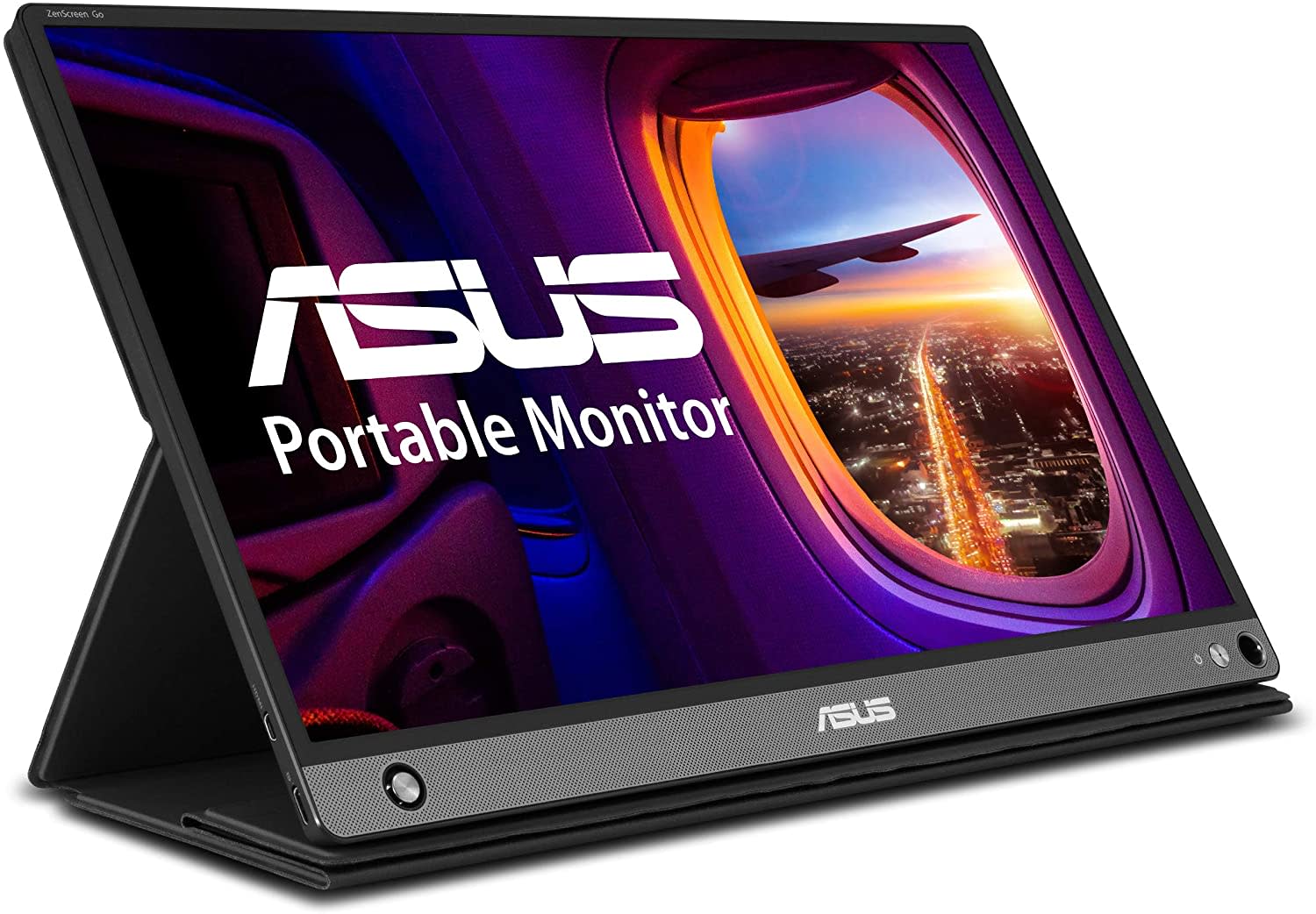 A portable monitor where you can use it for your Windows laptop or MacBook models, this Asus ZenScreen MB16AHP boasts a wealth of features. It has a 15.6-inch Full HD display with IPS technology for superb wide-angle viewing experience and ready-to-use, dual connectivity option of USB-C and micro-HDMI port. The monitor also has an overall ultra-slim design while weighing a mere 860g.
Then, there's the Asus Eye Care technology, complete with four blue-light filter levels that can be adjusted using the hotkey. Accompanying the feature is also the brand's Flicker-free feature which allows you to use it for long hours while minimising the risk of eye strains and other optical problems.
---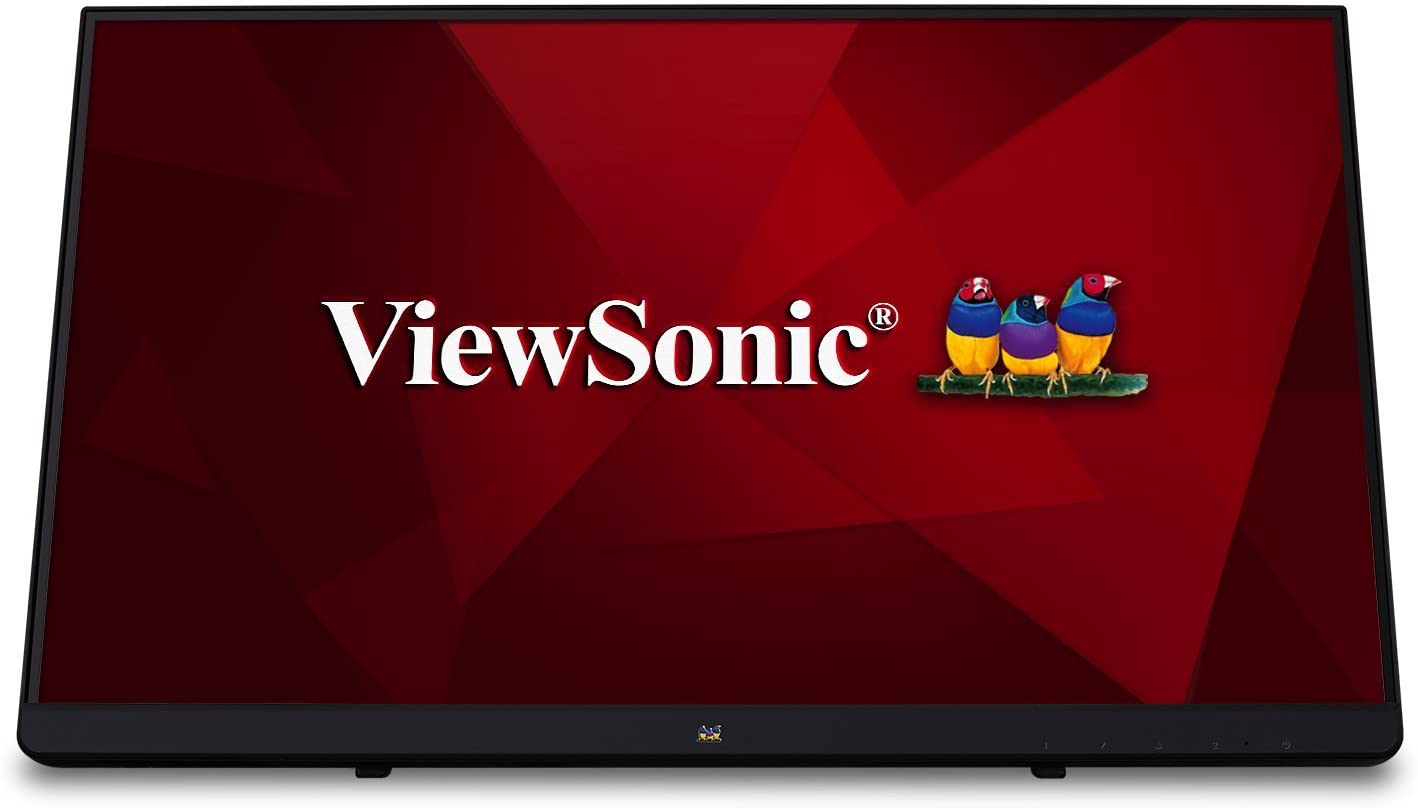 ViewSonic TD2230
SGD 521.99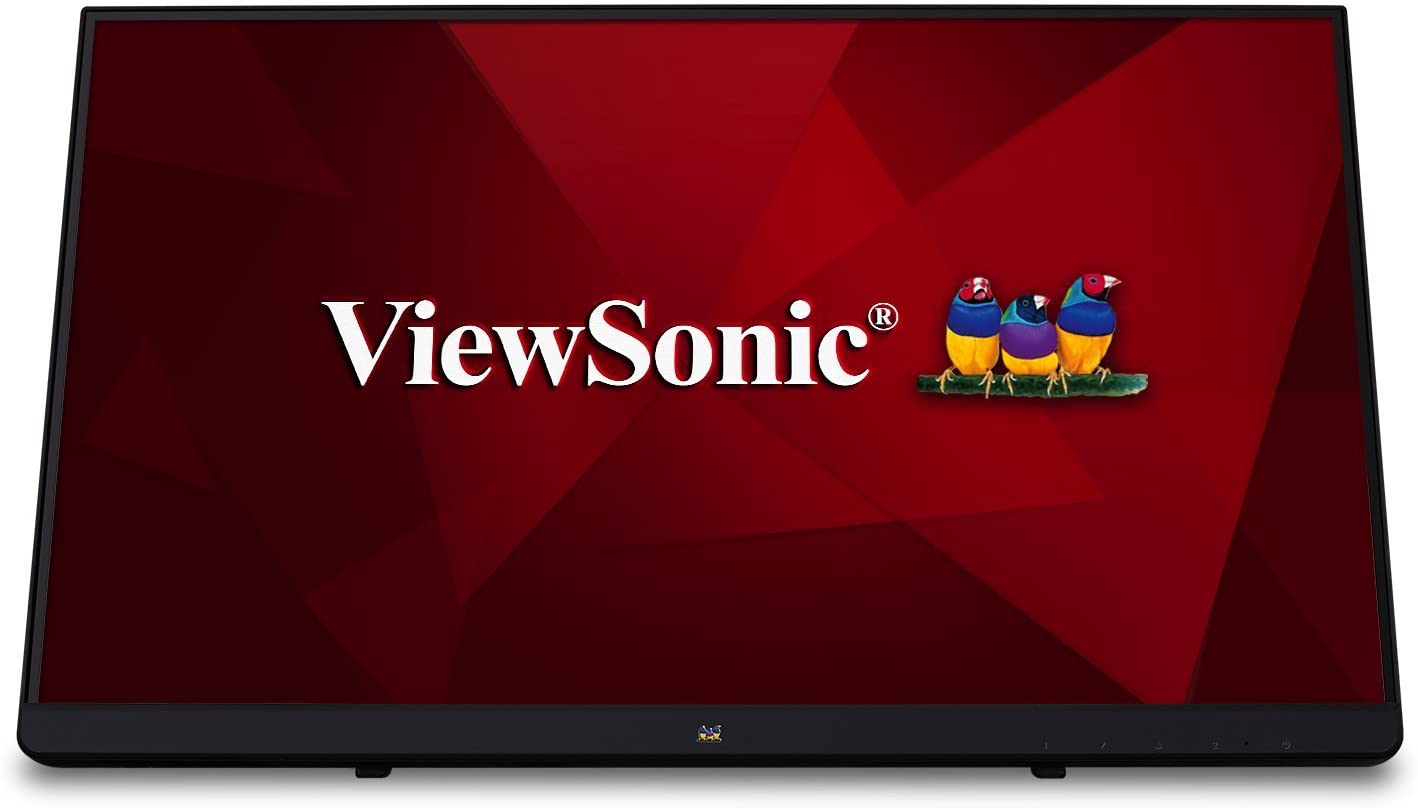 Those who prefer a portable monitor with touchscreen feature may want to check out the Viewsonic TD2230. It has a 10-point multi-touch display capable of detecting simultaneous finger touches that is both smooth, precise and responsive. Capitalising on its bezel-less design, this allows you to make full use of the screen's maximum width regardless of work or leisure.
The screen itself is quite large, boasting an incredible 22-inch display with Full HD resolution and SuperClear IPS technology which offers excellent colour reproduction with optimal brightness even from an extreme angle. Although larger than most monitors on this list, this ViewSonic monitor weighs only at 3.58kg, much lighter than many other full-on monitors of its size (which commonly go past 4 or 5kg, without their stands). Therefore, it's a great monitor for, let's say, roadshows and events.
Connectivity-wise, the Viewsonic TD2230 supports up to three different inputs including DisplayPort, HDMI as well as USB and VGA ports.
---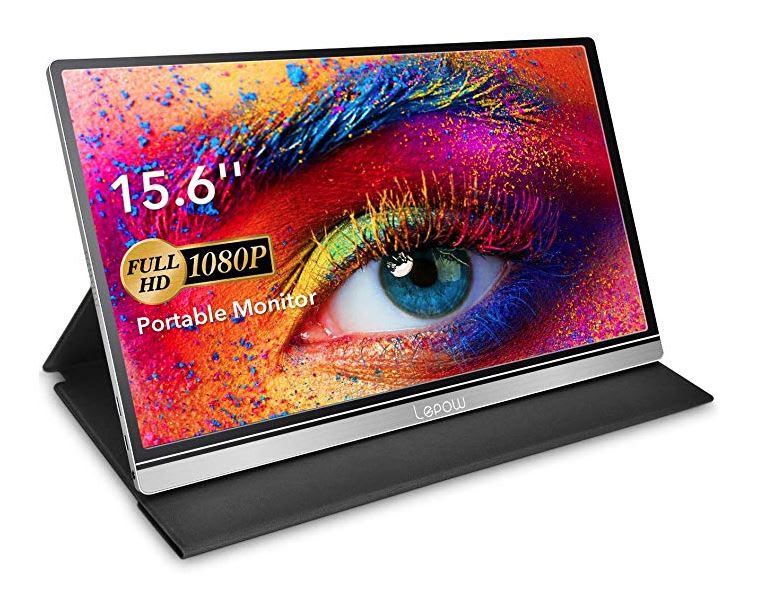 Lepow Upgraded 15.6 Inch
SGD 350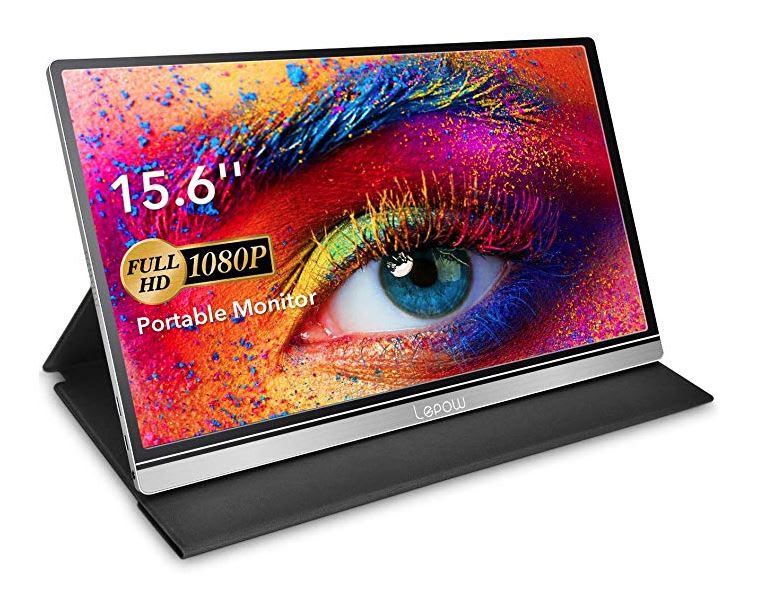 If you are using a portable monitor primarily for work purposes, this Lepow Upgraded 15.6" model might be your next best investment. It comes with a vivid Full HD display and IPS technology, an ultra-wide 178° viewing angle, and an auto-rotate function where you can view your work horizontally or vertically.
A great convenient feature is its 3-in-1 display features that come in handy for various situations that requires a different viewing mode. This 3-in-1 display feature includes Duplicate Mode, where you can copy the screen onto a laptop or desktop PC easily.
There is also "Extend Mode" which allows you to make use of two screens between your portable monitor and laptop/PC by displaying different pages from on another. The last mode is "Second Screen", which shows the content even when your laptop/PC has been turned off. And all of these are in a monitor which weighs only at 771g; lightweight enough to store into your backpack.
---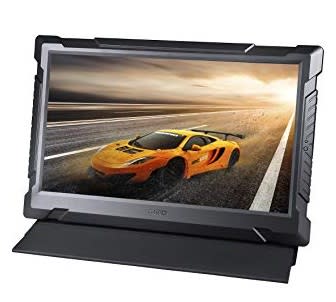 G-Story 13.3 Inch Portable Gaming Monitor
SGD 329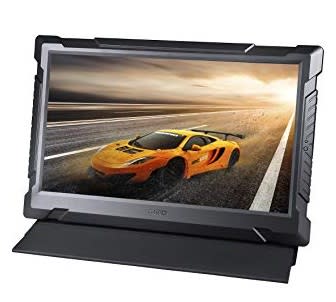 Designed not just for laptops and PCs, console gaming with the G-Story 13.3-inch monitor means getting to enjoy its vibrant WQHD resolution at 2560 x 1440p with a 16:9 aspect ratio display. It also supports HDR technology, giving you optimal gaming experience with better color contrast between bright and dark scenes.
Gamers can also look forward to G-Story's FreeSync technology, meaning you can enjoy your gaming to the fullest minus the annoying lag, image tearing or visual distortion. Other features include support for Type-C USB port, dual HDMI ports for simultaneous connection to another HDMI device, dual 3.5 audio jacks that come in handy for two players and a built-in speaker.
---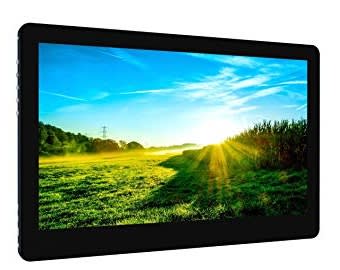 GeChic On-Lap 1503I
SGD 639.00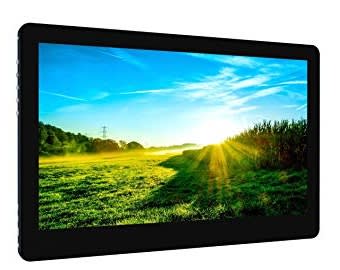 No TV for your favourite gaming console? Not a problem since GeChic On-Lap 1503I is your next best alternative. It has multiple connectivity options that support the likes of PS4, Xbox One and of course, laptop and desktop PC. Boasting a 15.6-inch wide display with a Full HD resolution as well as decent dual built-in speakers, your PS4 experience will feel just as comfortable with a TV.
Other features you can expect from the GeChic 1503I includes a 10-point capacitive touchscreen display and a detachable stand that can be placed horizontally or vertically. The latter also allows you to adjust up to three different angles (52°, 62° or 72°), depending on your viewing preference.
---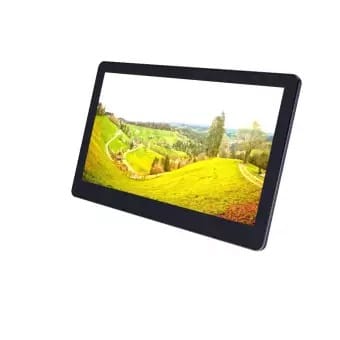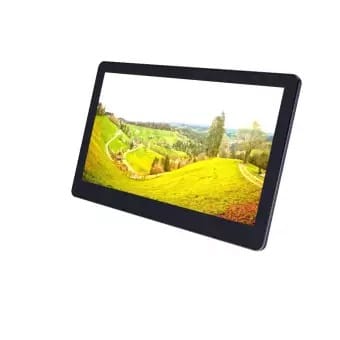 If you still insist on docking your Nintendo Switch onto a bigger screen while on-the-go, you can consider the GeChic 1503H portable monitor. With it, play your favorite video game on the 1503H's 15.6" display that's complete with a Full HD resolution - perfectly complimenting the Switch's games resolution.
Although the monitor's response time is at 11ms (slightly slow but expected for a portable screen), it having IPS technology means a great presentation of colours and a wide-viewing angle of up to 170° degrees angle. This also minimizes harsh glares, regardless of vertical or horizontal position.
Other highlights to enjoy include its super-slim design measuring at just 11 mm thick for easy portability, a built-in stereo speaker, an earphone jack and multiple connectivity options that support USB, HDMI and VGA inputs.
---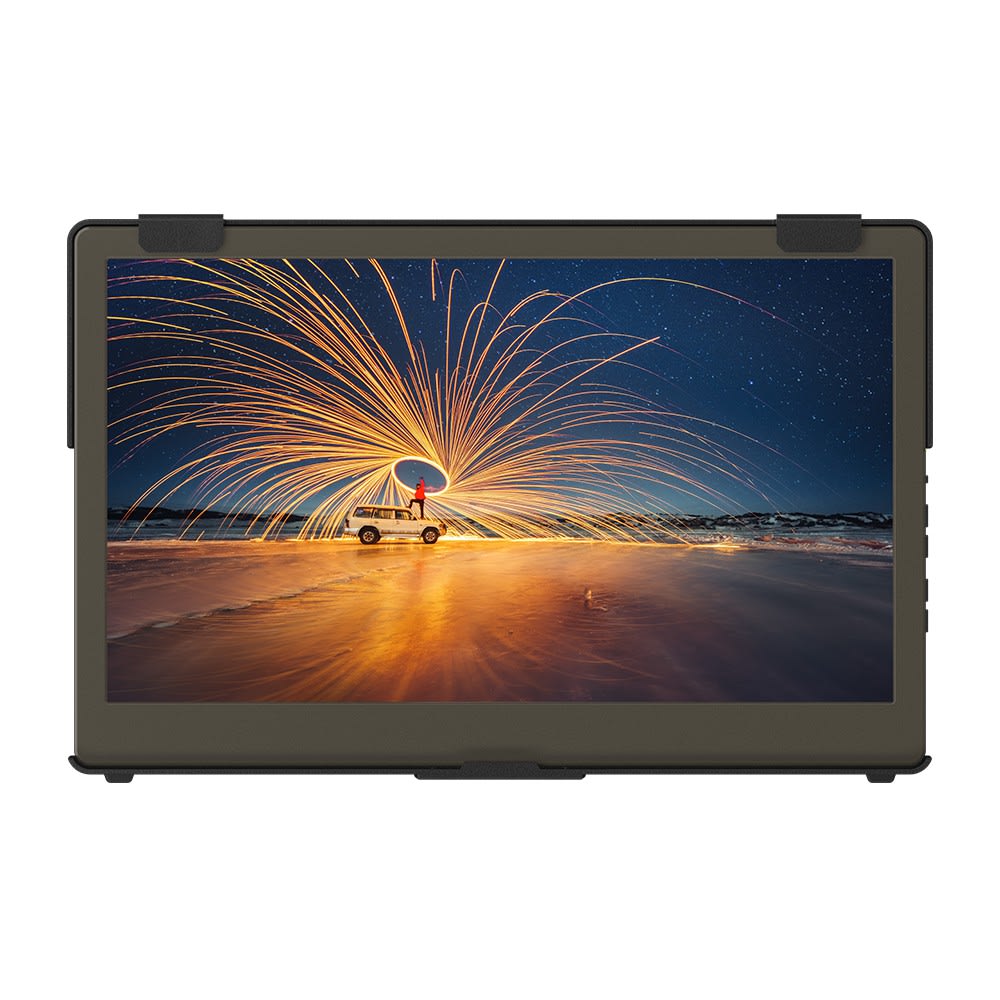 GeChic On-Lap 1306H
SGD 378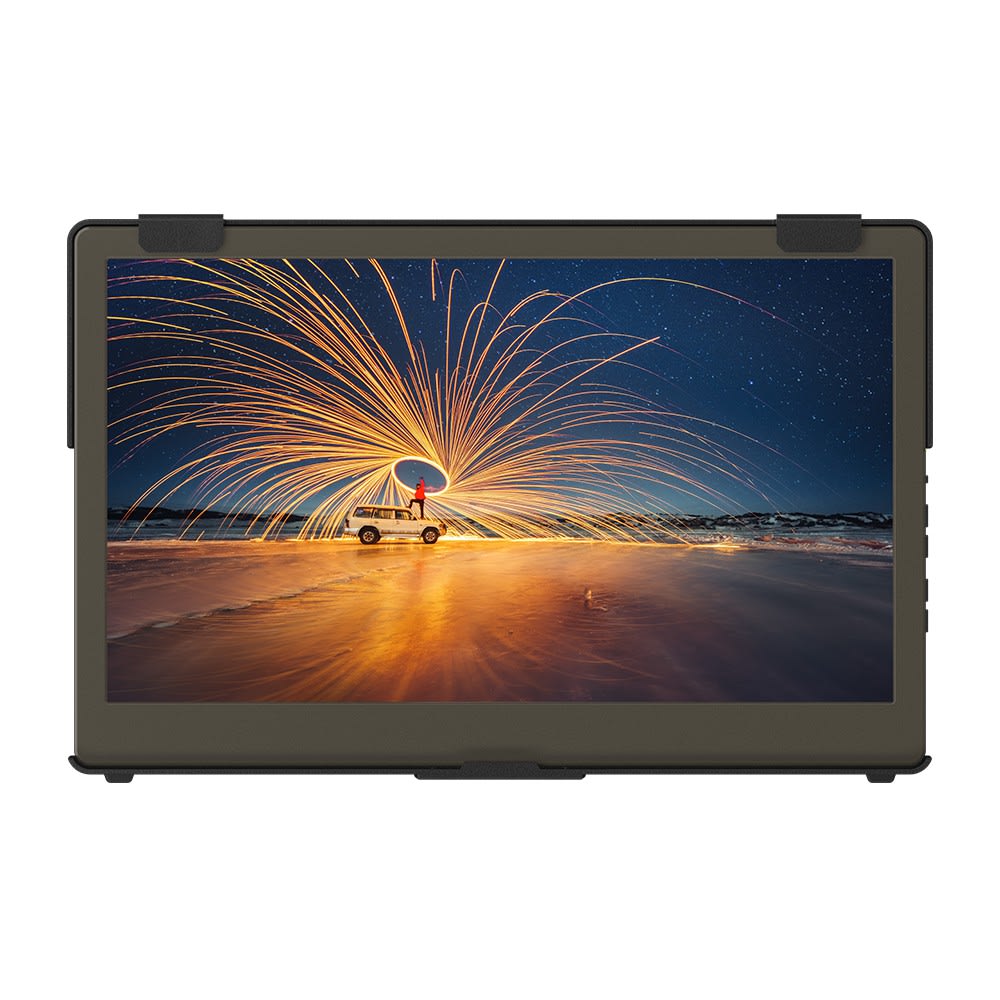 Enjoy faster data transmission, thanks to GeChic On-Lap 1306H's USB-Type C input interface between your portable monitor and laptop, PC or even a mobile phone. The monitor's screen is a 13.3-inch LCD panel with a Full HD display, slanting back at a 170° wide-viewing angle, and has a response time of 12.5ms. It's also fairly light to carry around, weighing at just 670g.
Other than supporting USB-C connection, it also comes with an HDMI interface for connecting your portable monitor to a gaming console like PS4, Xbox One or Nintendo Switch. Although the monitor does not have speakers, it still has a 3.5mm headphone jack for you to plug in your earphones and enjoy audio with your entertainment visual.
---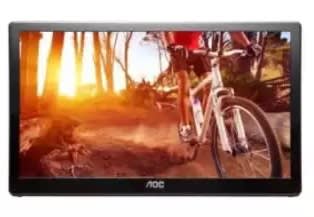 AOC 15.6 E1659FWU
SGD 149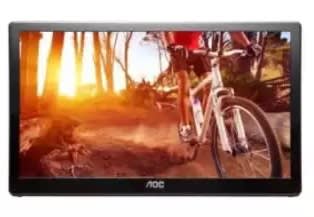 Tight on a budget? Here's one for you: the affordably-priced AOC E1659FWU. This simple monitor boasts a 15.6-inch display at a max resolution of 1366 x 768 pixels and an ultra-slim design that makes it suitable for travel. It also supports USB-A 3.0 connection for faster transfer rates.
The monitor also comes with a built-in DisplayLink technology that allows you to connect multiple USB monitors to a single laptop at the same time.
---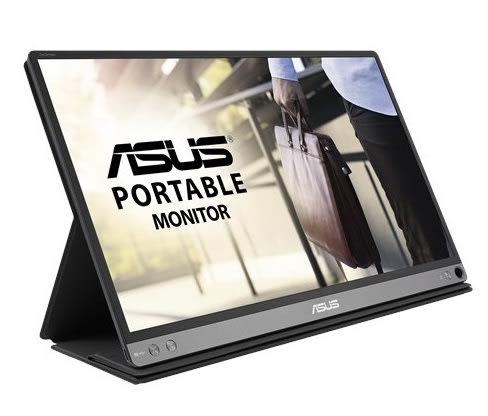 Asus ZenScreen MB16AC
SGD 438.5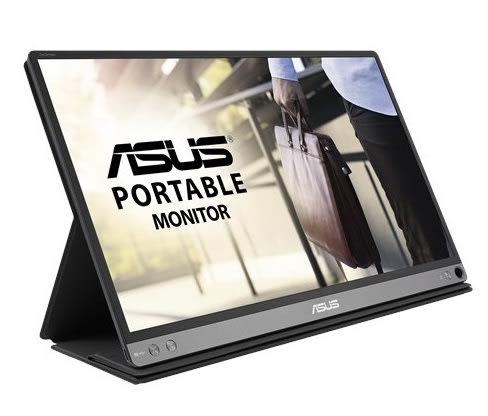 At just 780g and 8mm thin, this slim and lightweight Asus portable monitor is a great companion for your laptop. Compatible with any USB type C or A laptop, the MB16AC model features a 15.6-inch Full HD display with IPS technology for optimal user experience regardless of colour, contrast or viewing position.
You can also make use of the auto-rotate feature via DisplayWidget software, where it can automatically switch your monitor horizontally or vertically. A foldable smart case is even provided to protect your monitor from accidental scratches and dust accumulation. What's more, the case doubles as a stand to place your monitor in portrait or landscape position.
---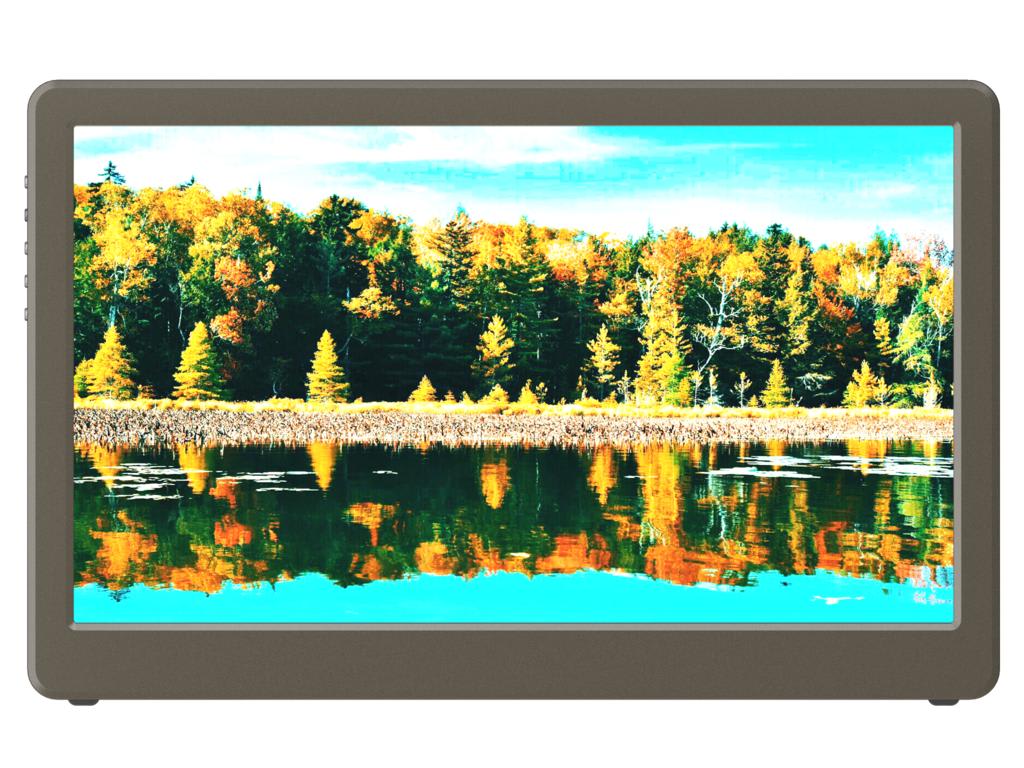 GeChic On-Lap 1503E
SGD 429.00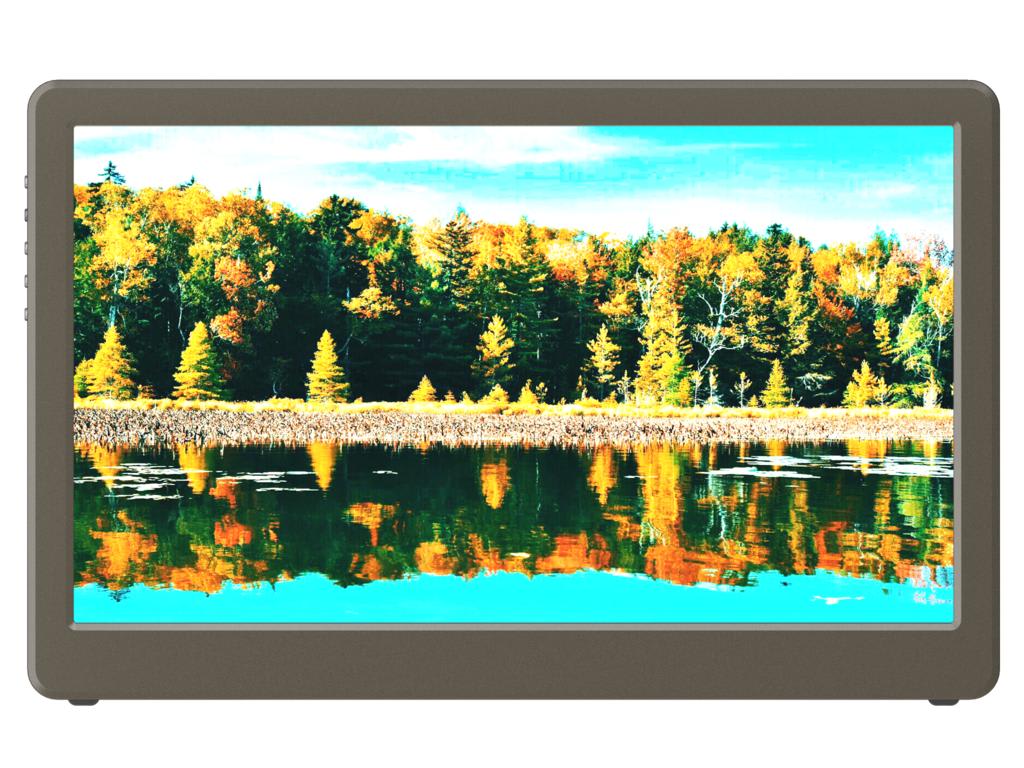 Whether you are using it for work, study or entertainment, this GeChic On-Lap 1503E portable monitor has got it all covered. It has an HDMI port for seamless video and audio signal while the fuss-free, USB-C connection means it requires no driver. Just plug and play, and use your monitor in no time.
When it comes to features, the 1503E model packs a 15.6-inch Full HD display with an LED backlight panel. The panel is complemented with anti-glare mode for better visibility while minimizing reflection. Additionally, this monitor has dual built-in speakers and a back stand for propping up the panel.
---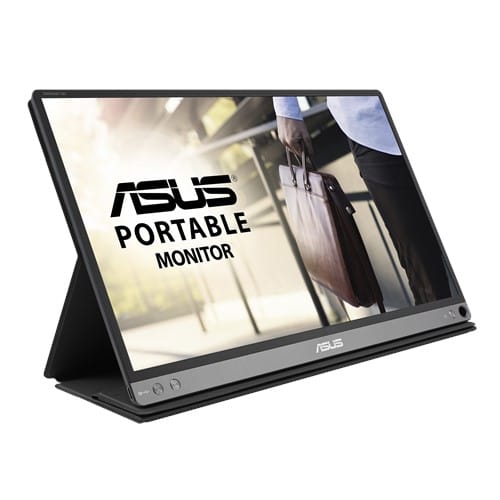 Asus ZenScreen GO MB16AP
SGD 569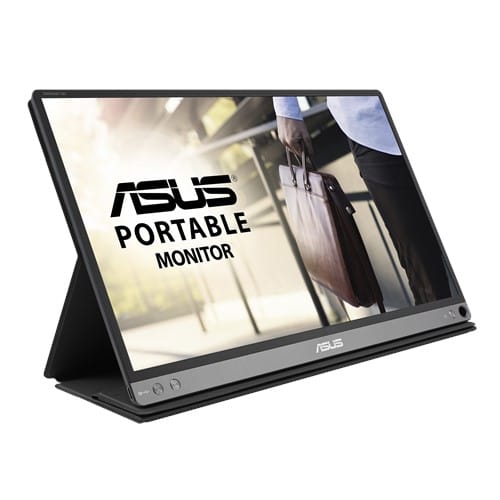 Suitable for those who are frequently on-the-go, the Asus ZenScreen GO MB16AP comes with a built-in battery of 7,800mAh capacity that can last up to 4 hours of normal usage. When it comes to charging, you can take advantage of its speedy Quick Charge 3.0 technology.
Display-wise, it boasts a stunning 15.6-inch screen with Full HD resolution and supports both USB Type-C and Type-A ports. At 850g, the monitor is light enough to be carried around or placed into your backpack with relative ease. The screen is also backed up by eye-care technology to ensure comfortable viewing. As a bonus, the monitor comes with a foldable smart case for protecting it against dust as well as double as a stand.
---
---
Additional Tips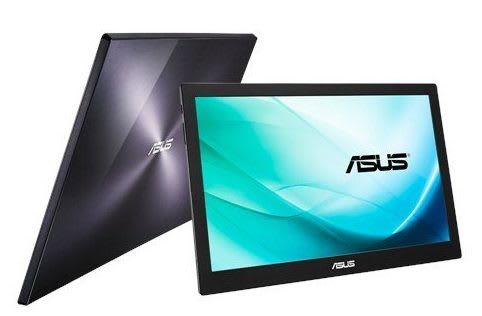 Portable monitors are basically screen extensions. They're not used as main monitors in most cases, except for those who plan on working out often or bringing a gaming console with them while on the go.
The most imperative thing to consider when buying a portable monitor is your reason behind it. Remember that portable monitors are like on-the-go extensions. So it's definitely not as powerful or as huge as standard monitors. In most cases, they're just the average laptop screen size.
If you need a portable monitor so you won't have any issue when traveling and bringing your gaming console with you, stick to a gaming monitor that's durable and is around 15 inches to reduce your bulk. If you need one for work, 13 inches should be more than enough. However, 15 inches and above should be beneficial if you are running a number of apps at the same time.
---
Conclusion
The problem with most users is that their device's size lack space, whether it's work-related or not. Portable monitors are able to fix this issue and provide them extra benefits such as being able to bring a decent-size screen anywhere they want without bulking up. Although portable monitors aren't perfect and do lack some ideal features at the moment, they do solve issues with cramped visuals and travel needs.
Disclaimer: The pricing shown is just a good indication of how much these products are worth. The prices could change based on the e-commerce promotions that are going on. If some of the products are not available, do email us at [email protected] Thank you!