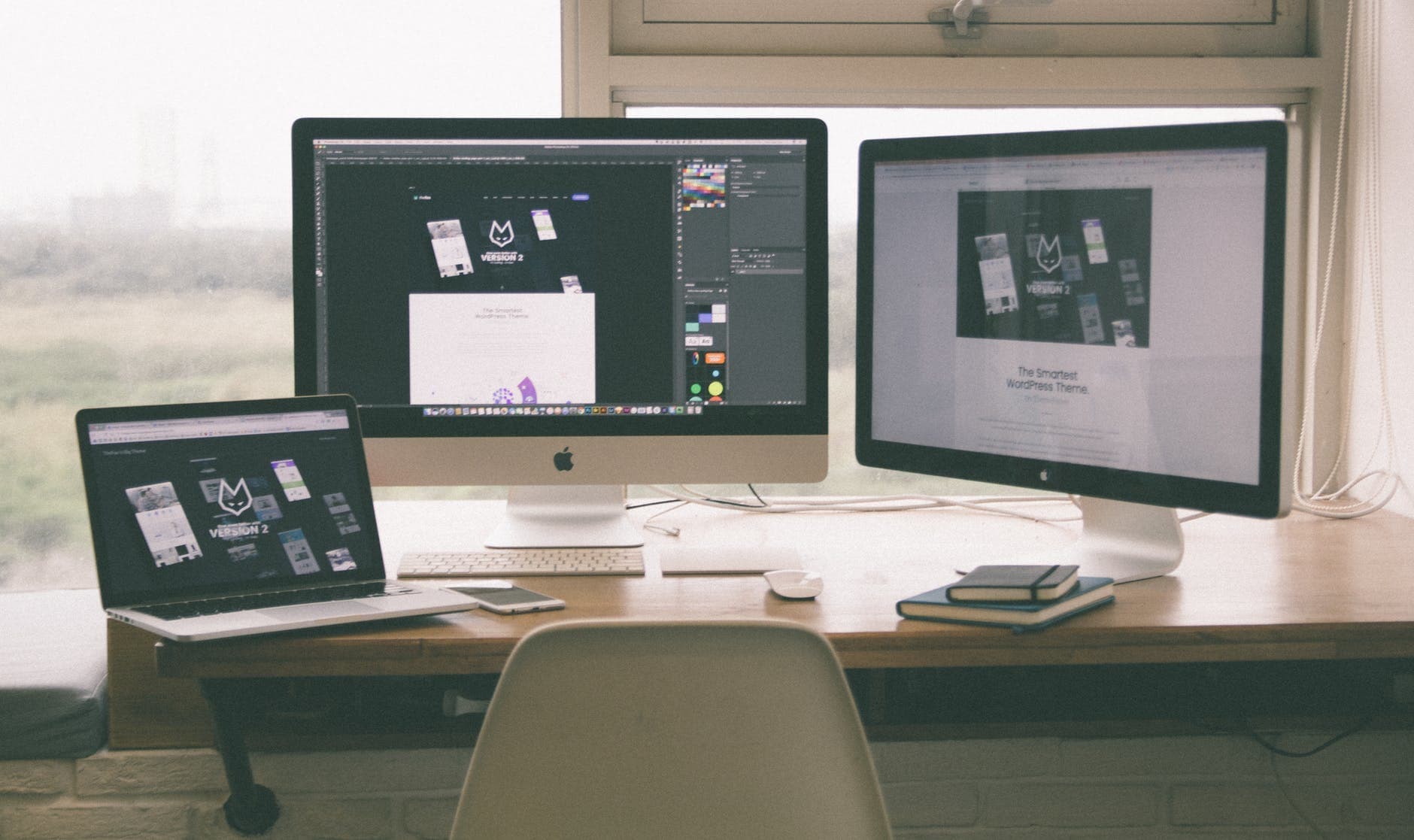 Portable monitors are the solution to cramped-up visuals and insufficient screen sizes. Of course, your 27-inch desk monitor offers a lot of room for your editing, but you can't bring it with you.
Having two running monitors at the same time is just heavenly, and that's now easily possible thanks to this smart invention. If you want a superior dual monitor experience when on-the-go, check out these portable monitors.
Best portable monitor for work
Price from SGD288.00
When it comes to any form of digital work, nothing beats having two monitors. You can have one display purely for what you're working on and a spare one for all that internet tabs, workmate communication, and a little side of relaxation (if things aren't that intense at the moment).
The AOC I1601FWUX is a 15.6-inch portable monitor that's super slim and compatible with almost any computer that houses a USB Type-C connection. It also has LowBlue Mode technology to help reduce eye stress, so that you can keep your working condition healthy even when two screens are blasting right at you.
But what makes it perfect for work is its auto-pivot feature, so you can adjust according to your current needs; go landscape for research or portrait for data analysis.
Best portable monitor for Apple MacBook Pro and Mac Mini
Price from SGD338.98
Apple products are superior when it comes to security. That's because they limit third-party products and software from joining their space. However, it also becomes quite a nuisance to find the right accessories that will work with your Apple product.
Good thing that the ASUS ZenScreen MB16AC is available. It's a 15.6-inch portable monitor with a 1920 x 1080 resolution. The monitor utilises a USB Type-C and provides a plug-and-play ease-of-usage experience.
This monitor is quite a light device, weighing only at 780 grams and is as thin as a pencil at 8 millimetres. It has a dark grey chassis, which blends well with almost every Apple computer.
Best affordable portable monitor
Price from SGD139.90
Portable monitors aren't always expensive, and the AOC E1659FWU is proof of that. With 15.6 inches of display, you'll enjoy an extra screen to help you with work or personal use at an incredibly low price.
You'll need to note that it's almost an inch thick, has a 1,366 x 768 resolution, and a wide, old-school bezel. But for its price, it does what it's supposed to do; provide you an extra screen. Still, it's quite a pure value for money if you don't mind a static setup.
Best portable gaming monitor - suitable for Nintendo Switch and PS4
Price from SGD329.90
Are you a fan of gaming consoles? If you are, you may want the G-Story GS133QR by your side. It's a 13.3-inch QHD portable monitor with FreeSync Technology to handle high FPS games smoothly.
This portable monitor works well with a PS4, Nintendo Switch, and an Xbox. If you care, the monitor has a modern design that blends well for a gaming setup. And it has a durable build. In fact, you'll be confident enough to just place it against the wall when on the go. A downside is that the monitor uses its own adapter to be plugged into a power source.
Best portable monitor for laptops
Price from SGD409.00
Laptops often don't have the best screen size. And if you want to fix that issue, adding another extra 13.3 inches through an additional monitor is a lifesaver. This portable monitor, the Gechic 1305H, has a 1920 x 1080 resolution with an admirable 16.7 million colors to display true-to-life imagery.
What makes the Gechic portable monitor great is that it's super easy to use. You have all the ports and controls on its side as well as a screen cover that also functions as a stand. It looks elegant, is lightweight, and versatile.
Best large portable monitor - with touchscreen and DisplayPort
Price from SGD699.00
If you need a sizeable but portable monitor, then you're looking at this 24-inch ViewSonic TD2430. Although it's not quite 100% portable-easy due to its sheer size, the design says otherwise as you can conveniently carry it around and place it on any flat surface.
This monitor has a 10-Point Projected Capacitive Touch, which means you can use all of your fingers, and it will detect each one. Plus, it has a Full HD 1080p resolution that allows you to see clearer images all day long.
But what makes it unique is its 7H hardness rating. So this means you can drop your keys on its screen, and it won't even leave a scratch on it. Of course, we don't recommend doing that for jokes.
The only thing that might hesitate you to have this monitor is its price. After all, it does provide you an exceptional experience. Additionally, it also has HDMI, DisplayPort, and VGA inputs to help you connect it to almost any device.
Best portable monitor with battery
Price from SGD214.00
Most portable monitors, if not all, do not have built-in batteries as they add size and weight. However, there's one that stands out from the crowd - Lilliput 668GL-70NP/H/Y.
This portable monitor is relatively small; it only has a 7-inch display with an 800 x 480 resolution. Although not for everyone, but it's perfect as an extra screen that can provide you three hours of use without being plugged to an additional power source.
Best portable monitor with HDMI
Price from SGD689.00
GECHIC 1503I is best for when it comes to overall versatility. It's a 15.6-inch portable monitor with 10-point multi-touch touch screen with a thin design, superb aesthetics, and an extraordinary viewing angle.
This portable monitor lets you view it from awkward angles. It's also durable and guarantees a 15,000-hour backlight life. Moreover, all of its ports such as its HDMI, USB, and even VGA are on its sides.
Best portable monitor for tablet
Price from SGD509.00
Most tablet users nowadays rely on it for productivity. So it's not surprising to have a monitor that's compatible to tablets. Boost your productivity further by connecting it to the Gechic 1102H. It has a USB to micro-USB port, so it allows most mobile devices to connect instantly.
To make your experience even better, the monitor has a 7,800 mAh battery that gives about three hours of non-stop use. Although it only has an 11.6-inch display, it should be more than enough when paired with a tablet.
Best portable monitor with speakers
Price from SGD250.00
For anyone who wants a compact monitor that has built-in speakers, they can consider this 2K Portable Monitor. It boasts decent-quality audio and a 13.3-inch display on QHD. Other than having speakers on it, it works well with gaming consoles, too.
---
How to Choose a Portable Monitor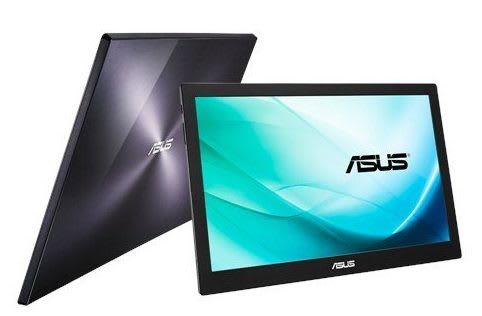 Portable monitors are basically screen extensions. They're not used as main monitors in most cases, except for those who plan on working out often or bringing a gaming console with them while on the go. To get the best one for you, you need to understand your needs first. Here's what to consider before you make a purchase decision.
Main Reason for Purchasing a Portable Monitor
The only and most imperative thing to consider when buying a portable monitor is your reason behind it. Remember that portable monitors are like on-the-go extensions. So it's definitely not as powerful or as huge as standard monitors. In most cases, they're just the average laptop screen size.
If you need a portable monitor so you won't have any issue when traveling and bringing your gaming console with you, stick to a gaming monitor that's durable and is around 15 inches to reduce your bulk. If you need one for work, 13 inches should be more than enough. However, 15 inches and above should be beneficial if you are running a number of apps at the same time.
---
Conclusion
The problem with most users is that their device's size lack in size, whether it's work-related or not. Portable monitors are able to fix this issue and provide them extra benefits such as being able to bring a decent-size screen anywhere they want without bulking up. Although portable monitors aren't perfect and do lack some ideal features at the moment, they do solve issues with cramped visuals and travel needs.
Disclaimer: The pricing shown is just a good indication of how much these products are worth. The prices could change based on the e-commerce promotions that are going on. If some of the products are not available, do email us at [email protected] Thank you!