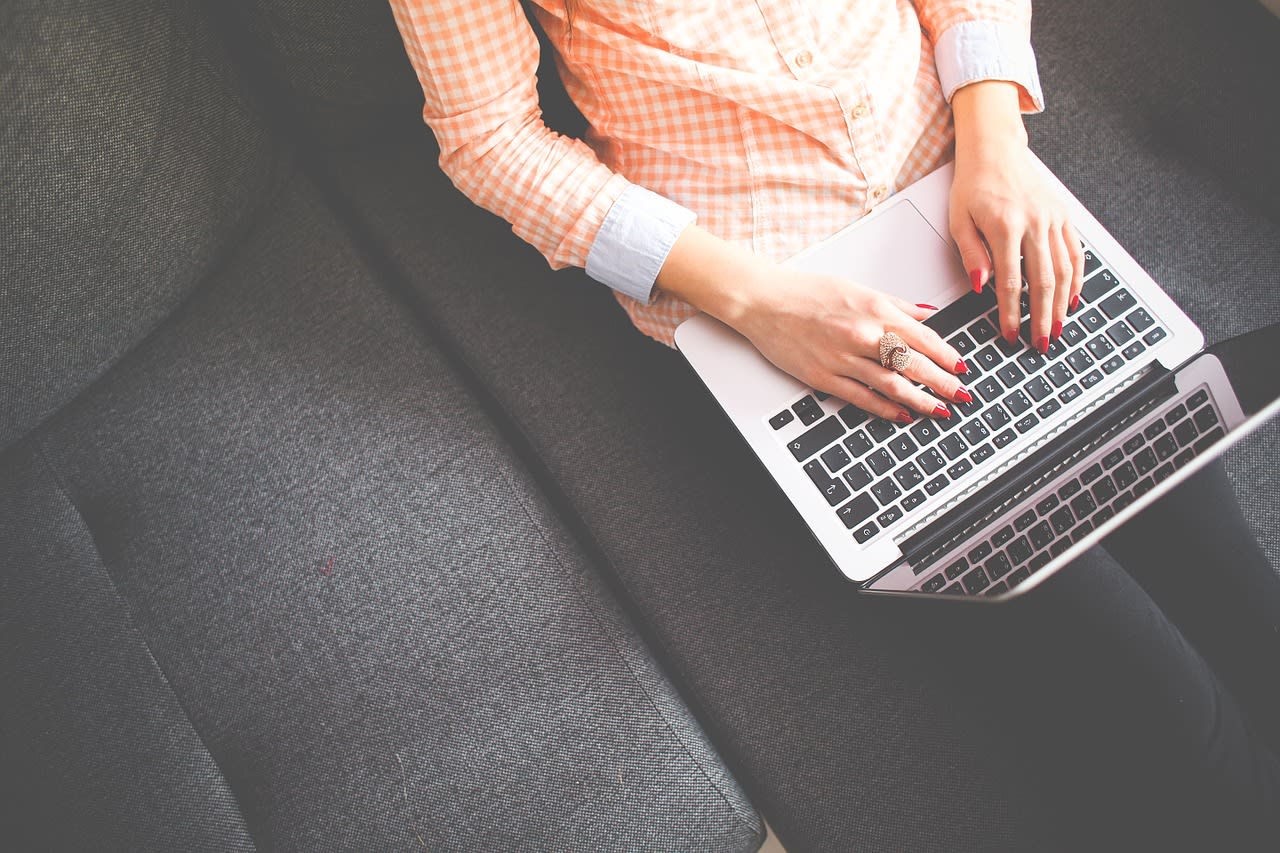 Formal education is not something to be taken lightly. It's a point in our lives where we build foundations for the future – an investment. However, no one said you have to learn the traditional way only.
A computer can be an excellent tool for schooling. Even if information technology isn't your field, it can still help you digest lessons faster. Also, with a decent laptop, you can finish projects quicker and make you more organized.
---
Top 10 Laptops in Singapore
Best 2-in-1 laptop under SGD 500.00 for medical and law students
Price from SGD398.00
CPU: Intel Atom Quad Core Processor 1.44GHz | Graphics: Intel Integrated | Memory: 4GB RAM | Storage: 64GB eMMC | Screen: 10.1 Inches | Weight: 1.195 kg
College can sometimes be pretty demanding. You have assignments here and there, plus the occasional video presentation. Our best pick for those who need to work on these tasks without spending too much is the Acer One 10.
With regards to its performance, it's quite decent thanks to its Intel Atom processor and 4GB of RAM. In a nutshell, it still gets the job done – you can even play casual games, too.
Being a tablet convertible, you can quickly take photos or videos directly from the device instead of using a separate camera. And since it has a keyboard, you can encode data a lot faster than a tablet. This computer is for law and medical students who don't need too much processing power but requires some assistance.
Pros: Affordable and can be used as a tablet to take photos
Cons: Slower than most laptops
Best for its incredibly long-lasting battery life
Price from SGD2,449.00
CPU: Intel Core i7 (8th gen) | Graphics: Intel HD Graphic 640 | Memory: 16GB | Storage: 512GB SSD | Screen: 13 Inches | Weight: 1.305 kg
This model of Dell's XPS 13 is one of the best tools for any college student. This machine only weighs 1.305 kilograms and is powered by an 8th generation i7 processor. It has 16GB of RAM for speed, and has a decent storage space of 512GB SSD. Since it stores data in a solid state drive, it reads and writes information faster.
Although it's quite expensive, it can run lighter video/photo editing software, programming apps, and video games smoothly. But what makes this laptop a favorite among university students is its 15-hour battery life. You can literally bring it to class without its charger and still make it home without it dying. Plus, it looks premium and classy due to its thin profile.
Pros: Lightweight, compact laptop with powerful specs and long battery life
Cons: Can heat up quite fast
More: 8 Sweet Laptops You Can Get for Work and Play
Best for engineering and computer science students
Price from SGD1,598.00
CPU: Intel Core i7-8550U Processor 1.8 GHz Graphics: NVIDIA GeForce MX150 Memory: 8GB DDR4 RAM Storage: 1TB HDD + 256GB SSD Combination Screen: 15.6 Inches Weight: 1.8 kg
At a glance, one of the most elegantly-designed laptops is the VivoBook S15. It has a visually stunning 15.6-inch screen that's in full-HD while powered by an i7-8550U processor. Furthermore, it has a dedicated graphics card (NVIDIA GeForce MX150), 8GB of DDR4 RAM, and a generous storage combination of 1TB HDD and 256GB SSD.
It's just the perfect blend of performance for superior productivity needed by most engineers and computer science professionals. And with its huge storage, there's no need for external storage devices for your bulky files.
As an engineering standard, it's capable of running both AutoCAD and Microsoft Excel simultaneously in windowed mode without any noticeable lag. And for programmers, it can smoothly test your applications at its optimum – goodbye, unreliable dry runs.
Pros: Reliable performance with great display and storage capacity
Cons: Shorter battery life compared to other laptops on this list
Best Mac laptop for video editing and graphic design students
Price from SGD2,188.00
CPU: Intel Core i5 (8th generation) | Graphics: Intel Iris Plus Graphics 655 | Memory: 8GB | Storage: 512GB SSD | Screen: 13.3 Inches | Weight: 1.37 kg
Apple is well-known for its superb-quality computers that are particularly built for graphic design, image editing (photo and video), and ease of use. However, it's astonishingly pricey. But then again, it assures anyone who's into creating beautiful imagery using Adobe Photoshop CC a flawless experience.
This MacBook Pro is operated by macOS High Siera and powered by an 8th generation quad-core i5 processor with 8GB of RAM and an Intel Iris Plus Graphics 655 graphics card. It's capable of handling heavy-duty tasks from gaming to video editing.
This laptop is a prime choice among professional graphic designers due to Apple's new feature, the Touch Bar. It replaces the function key into multiple, customizable shortcuts that allows editing ten times faster.
Pros: Mac operating system, all applications are safe to download and install, solid build with an excellent display
Cons: Expensive unit and accessories, fewer and more exclusive ports
Best for information technology students that's worth the money
Price from SGD1,388.00
CPU: i7-8850U | Graphics: AMD Radeon M530 | Memory: 8GB | Storage: 1TB HDD + 128GB SSD Combination | Screen: 15 Inches | Weight: 2.02 kg
Perhaps, in a few words, describing the Dell Inspiron 5570 is the same as representing a Sedan. It's just the perfect mix of convenience and power – a well-balanced machine.
This 15-inch laptop's specification is adequate for running high-end programs. It runs on Windows 10 and is powered by an i7-8850U with an AMD Radeon M530 graphics card and 8GB of Ram. It's in the sweet spot to play today's standard multiplayer games such as "Dota 2" without any effort. Also, it can execute professional editing tools like Adobe Photoshop CC.
If you're satisfied with running a video game or program one at a time in high but not ultra settings, this laptop is for you. Take note though, it's quite hevier than most of the laptops on this list.
Pros: Versatile, well-rounded, outstanding specs for its price
Cons: Heavier than most laptops on this list and not that aesthetic
More: Keep Your Lappy Cool with the 6 Best Laptop Cooling Pads
Best gaming laptop to de-stress college students
Price from SGD2,699.00
CPU: Intel Core i7-8750H 4.1 GHz (6 Cores) | Graphics: NVIDIA GeForce GTX 1060 (6GB GDDR5 dedicated) | Memory: 16GB DDR4-2666 SDRAM | Storage: 2TB HDD + 256GB SSD Combination | Screen: 15.6 Inches | Weight: 2.25 kg
College is, in general, unbelievably stressful. And without any outlet, it can affect your overall performance and health. That is why we believe that having a gaming laptop around is a win-win solution.
Not only can it play your favorite games (online and offline), but it can also help with your studies. It can run heavy applications required for both engineering and graphic design students such as Photoshop CC and AutoCAD. Or it can just perform other everyday tasks such as browsing the internet for research or building a slide show presentation.
Honestly, it's quite expensive and significantly heavy, but it can provide you a smooth-sailing experience. This computer runs on an i7-8750H Processor, 6GB GTX 1060 video card, 16GB RAM, and two storage devices (2TB HDD + 256GB SSD). It's more than sufficient for your de-stressing needs as it can play triple-A games in ultra settings. So continue hacking the mobs on "Dark Souls III" and level up.
Pros: Exceptional specs and performance
Cons: Heavy and expensive
More: 7 Gaming Laptops for Endless Fun – Anytime, Anywhere
Best for college students on a tight budget under SGD 300.00
Price from SGD227.00
CPU: Intel Atom Z3735 | Graphics: Integrated | Memory: 2GB | Storage: 64GB | Screen: 10 Inches | Weight: 1.08 kg
If you're in a desperate need of a device that can help you with some daily research, the Asus T100 is for you. Yes, this laptop is a 2-in-1 that's super portable and cheap but is only reliable for web browsing and research.
You can open extremely light apps, but it's not going to be a great experience due to its low memory. Nonetheless, it's still doable and will help you get your homework done. We recommend this laptop only if you need help with projects that require heavy web browsing. But if you have to run some programs without having that much money, opt for the first product on this list.
Pros: Super affordable, extremely lightweight and portable
Cons: Ideal for web browsing and research only
Best for media and music production students
Price from SGD1,565.00
CPU: Intel Core i7-8550U Processor | Graphics: Nvidia GeForce 940MX 4GB | Memory: 8GB | Storage: 512GB | Screen: 14 Inches | Weight: 1.45 kg
Creating great-quality music is extremely challenging. Not only does it require an ear for the right combination of sounds, but it also needs a machine that can run heavy editing programs. The HP Pavilion X360 is a dependable laptop with great specs and powerful HP speakers and audio boost.
It's excellent for assisting students who are into music making or media creation. This laptop can run Magix Music Maker or any app for media creation without any lag. You'll also enjoy its touchscreen that allows you to tweak on the settings much faster during editing mode.
Pros: Outstanding built-in speakers with touchscreen, reliable performance
Cons: So-so build, design, and storage
Best Chromebook for students
Price from SGD438.00
CPU: Intel Celeron dual-core processor N3350 | Graphics: Integrated | Memory: 4GB | Storage: 32GB | Screen: 15.6 Inches | Weight: 1.8 Kg
Next on our list is the Acer Chromebook 15. For starters, it's a Chromebook laptop, which is specifically designed for Google applications and web browsing. This machine is ideal for students who rely on heavy research.
The best thing about Chromebooks is that it's light on energy consumption, so its battery life last longer than most laptops. It's also pretty fast even with so-so specs and has a built-in antivirus provided by Google. The only thing about it though is that it has very limited functionality.
Pros: Super fast start up, sturdy build
Cons: Low storage, limited apps and functions
Best for high school students that's easy to carry - under SGD500
Price from SGD389.00
CPU: Intel Celeron N3350 Processor | Graphics: Integrated | Memory: 4GB | Storage: 32GB eMMC | Screen: 11.6 Inches | Weight: 1.15 kg
Last on our list is the Lenovo Ideapad 120s. It's an 11-inch laptop that only weighs 1.15 kilograms. In a word, it's portable. And you can definitely bring it with you anywhere, anytime.
However, we only recommend it for high school students. It's also ideal as a backup machine or for individuals who don't need to run powerful programs. That's because, performance-wise, it's just so-so at best. It's decent when running basic Microsoft Office tools like Excel or Word, which is very useful for secondary education students.
It has no problem executing casual games and browsing the internet, but only if the program is by itself. Aside from that, it only has 32GB of storage, which means you can't install a lot of things, only essentials. None the less, it's decent and can still assist you with your computing needs.
Pros: Cheap, portable, and lightweight
Cons: Can only run limited apps, slows down when opening apps simultaneously
---
How to Choose the Best Laptop as a Student
Being a student is tough. You either rely on your parents for your financial needs or on your part-time job. We understand that it's going to be expensive no matter how you look at it. Nevertheless, your budget shouldn't be the only reason for your purchase decision. You're getting a laptop to make your university days smoother and easier. It's an investment, and here are a few things you need to consider for you to make the right choice.
Battery Life
How long your laptop lives is vital. You don't want to bring a machine where you have to sit next to an outlet just to charge it. You want a laptop that can be used anywhere at any given time, especially during classes where you need to execute or take note of something. Each student is different, and some require a laptop on almost all subjects while some on just a few. Consider how many hours do you actually need your machine to function for you.
Portability
If you're studying in a huge university, and you have to transfer rooms here and there every now and then, getting a more compact laptop might be your optimal choice - although pricier. If you can take on two kilograms of extra weight, then any machine shouldn't be a problem. However, if you think that's too much as you do carry books with you, consider a notebook that's just around a kilogram.
Performance
Some students only need a laptop for their projects and to make studying easier. However, some rely on it to run more complex programs. If you're the latter, best invest on a machine that has superb specs. Yes, it will cost more, but it's not going to add more headaches as it can run every program you throw at it.
---
Conclusion
Laptops are not made equal, and that's actually better as it gives you options that will best suit your needs. Never buy a computer just to impress people. If you only need a computer to write down notes, opting for a thousand-dollar machine is just overkill. Always go for what benefits you the most.
Disclaimer: The pricing shown is just a good indication of how much these products are worth. The prices could change based on the e-commerce promotions that are going on. If some of the products are not available, do email us at [email protected] Thank you!