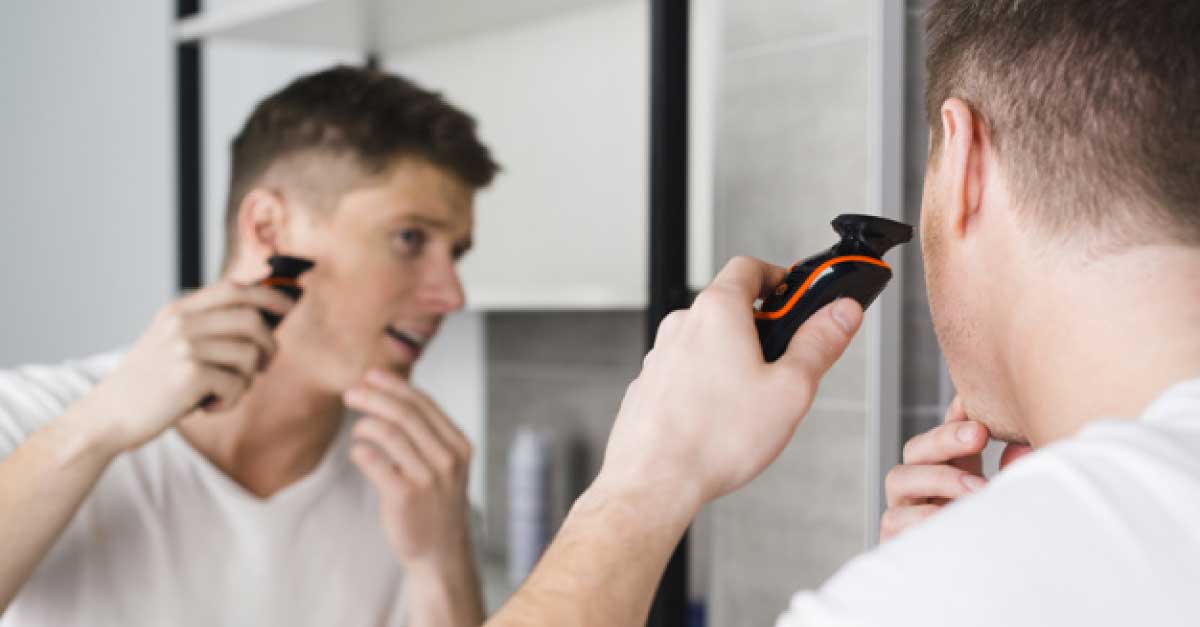 There's no arguing that the traditional razor will give you a clean cut. However, not every man is aiming to have that baby-looking face. For those maintaining a goatee, a moustache, a stubble, or a full-grown beard, a trimmer is all you need. Check out these best trimmers that are available online.
Best trimmer for long beards
Price from SGD39.00
The best trimmer for longer beards is the Philips BT1214/15. It's sharp, durable, has a battery life of up to an hour. There are four attachable combs (1 mm to 7 mm) to choose from. So you'll have a uniform cut each time you trim. Aside from that, you're free from irritation as the blades have rounded tips.
Best for arm and chest hair
Price from SGD49.00
Body hair is usually thicker and more robust than facial hair. Hence why this Philips MG-3730/15 will make shaving a lot easier. It has a wide blade, so trimming your chest hair won't take that long with this little tool.
Best trimmer for armpit hair
Price from SGD39.00
The skin at your armpits is three times more sensitive than anywhere else. Hence why you'll need to use this Remington BHT250 trimmer for extra protection. It comes with rounded tips to make sure you're free from nicks and cuts.
Best trimmer with less charging time
Price from SGD159.00
Philips S5550/44 can run continuously for up to 50 minutes, and you'll only need an hour of charging. It is eight times faster than a typical shaver. In case you do forget to charge it, a quick five-minute charge is all you need for a full shave. Besides, it has five-direction flex heads that allow you to shave difficult angles and corners.
Best trimmer and grooming kit
Price from SGD139.00
Braun Multi-Grooming Kit MGK 3085 is a 9-in-1 trimmer and razor. Aside from giving you the right tools for grooming your facial hair, it also has a nose trimmer extension. Furthermore, there's also a 21 mm trimmer extension that's ideal for cutting your hair.
Best for coarse hair and beard
Price from SGD25.79
The Philips Beard Trimmer QT4000 is designed for coarse hair - it will not cause bumps or ingrown hair. This trimmer has a powerful motor with super sharp blades to cut frizzy hair with ease. Additionally, it's easy to clean and has stainless-steel blades.
Best trimmer for stubbles
Price from SGD89.90
Philips Norelco OneBlade is perfect for stubbles; it has a unique comb that allows the blade to cut your hair evenly. You can maintain it for as long as you like, granted that you give a trim every day. It's easy to clean the blades after as well.
Best 2-in-1 trimmer and shaver
Price from SGD149.00
If you need a shaver with a built-in trimmer on its side for extra convenience, nothing will beat this Panasonic ES-RF31. This high-tech trimmer/shaver is waterproof, has four simultaneously working blades, and a 14,000-RPM motor. Besides, it only needs one hour of charge time to complete a few rounds of trimming.
Best trimmer and body groomer for your pubes and private areas
Price from SGD59.00
The Philips BG3005 Body Groomer comes with a protective comb to safely trim the hair on your private areas. Although this comb only provides a three mm trim, it's decent enough to give you a clean surface. Plus, it keeps your skin free from rashes and cuts. With this trimmer, you'll have no fear grooming your sensitive area.
How to Choose the Best Trimmer for You
Hair trimmers aren't as identical as they seem. Sure, they cut hair, but there's more to it as each product has its speciality. In this quick guide, we'll run you down the basics to help you choose the right one for you.
Dry or Wet Trimming
The first thing you have to consider is more about preference. Some people love to trim their hair after showering or when it's wet as it's softer. However, you do lose a bit of accuracy as it becomes soggy and sticks with one another. If you're the type to trim during a shower, there are also products available for that.
It's not that ideal to buy a trimmer that does both as it's more expensive, and you won't benefit that feature if you stick to one routine - dry or wet. Get a trimmer that suits your style of grooming to save money. Plus, a less versatile trimmer that only focuses on one style is more durable.
Comb Length
After deciding on your preference when it comes when to shave, you have to consider your style. The best way to help you with that is to check the combs available.
If you plan on keeping a short stubble, a trimmer with a protective-style comb works best as it gives an even cut all the time. However, if you have a beard, it's best to buy a trimmer with traditional combs as it gives you better accuracy and provides more length.
Charge Time and Battery Life
Lastly, although this part won't apply to everyone, consider the battery life. Some people have a tight schedule and only have a bit of time to groom in the morning. In that case, a device that offers a quick-charge feature is super beneficial. We recommend getting any trimmer that can be fully charged in just an hour. Although they're more expensive, they get the job done even when you only charge it for three minutes.
Conclusion
Trimmers are one of man's essentials for grooming. They're affordable, easy to manage, and ten times safer than any traditional razor. Yes, they do require electricity to work, but that's pretty much it. If you have a beard, stubble, goatee, or any facial hair that needs maintenance, you can ditch the barber and buy your trimmer.
Disclaimer: The pricing shown is just a good indication of how much these products are worth. The prices could change based on the e-commerce promotions that are going on. If some of the products are not available, do email us at [email protected] Thank you!