A rather common kitchen tool in Asian households, the wok is popular due to the cooking style it employs. With a wide bowl-like structure, it allows vegetables and meat to be cooked in even heat. It also ensures that ingredients are not overexposed to heat and lose their nutrients.
Transform your eating lifestyle by using a wok to prepare healthy dishes. Opt for the best cooking wok from our exclusive selections specially for you.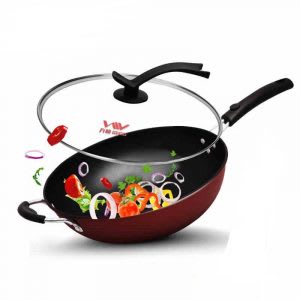 RC-Global 32cm Non-Stick Frying Kitchen Wok
SGD 49.9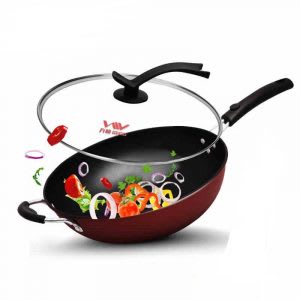 This family sized kitchen wok that is made from wrought iron is perfect for your deep frying needs. It has been treated with non-stick materials to keep your ingredients from sticking to the bottom of the pan.
With an even bottom and raised curved edges, the wok enables fast and even heating. Furthermore, the enforced glass cover lets you keep an eye on the frying process while keeping your kitchen clean from messy oil splatters. Enjoy crisp fried food anytime your desire. 


---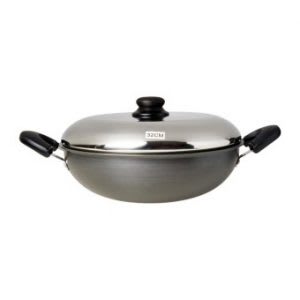 Dolphin Collection HA 32cm Chinese Wok
SGD 59.9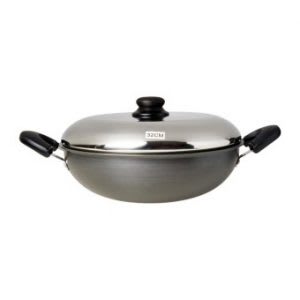 This Chinese cooking wok is a combination of modern design with traditional elements. It has been customised with hard-anodised aluminium which is both durable and sturdy.
Apart from being ideal for daily cooking, it comes with a stainless steel lid to cover the cooked dishes until it is ready to be served. With an enforced bottom, this wok is also suitable for common stoves as well as induction cookers.
---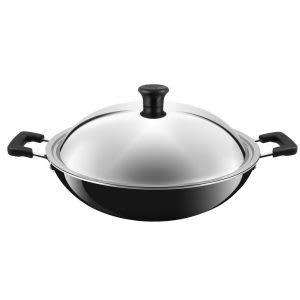 Tefal C52897 40cm Non-Stick Wok With Lid
SGD 89.9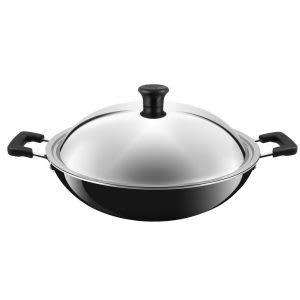 Versatile for your many cooking experiments, this non-stick wok with a lid is a multifunctional cooking helper in the kitchen. It is perfect for stir-frying, steaming, curries and even pan frying veggies and meat.
With a ceramic-coated exterior, the wok allows heat to be distributed evenly while cooking. It is a healthy option which helps you to cook a variety of dishes within minutes.
---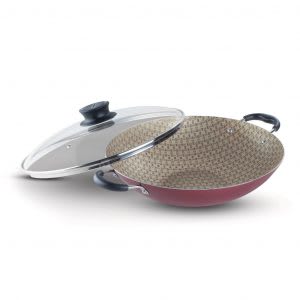 Tramontina 32cm Non-Stick Wok With Tempered Glass Lid
SGD 39.9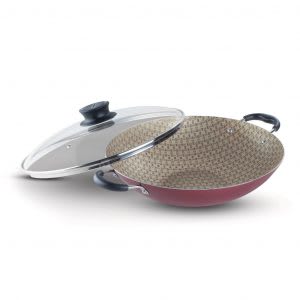 The Tramontina Non-Stick Wok is a high-quality cooking wok suitable for your sensitive ceramic kitchen range. This lightweight pot is dishwasher safe and perfect for multiple everyday usages. Made from heat-dissipating aluminium, this wok works wonders with the indirect heat delivered by the ceramic hob. It is completely safe for your daily use and makes cleaning a breeze. Plus, it is capable of maintaining the freshness of ingredients without overcooking it.
---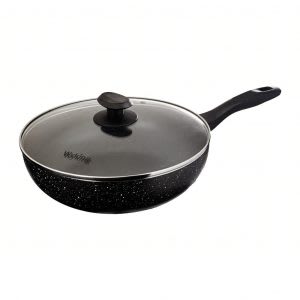 Wyking Wok Pan With Glass Lid
SGD 14.9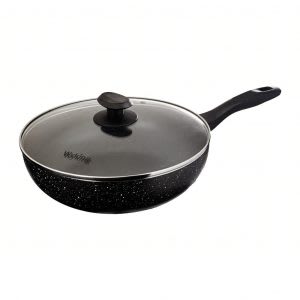 Would you like the ability to cook yummy fried rice just like the one from your favourite restaurant? This wok pan combo with megastone exterior allows you to handle the pan and toss and flip rice just like the chefs you see on television. With a comfortable grip and curved handle, you'll be able to toss your very own signature fried rice for your family. Hassle-free cooking at its best!
---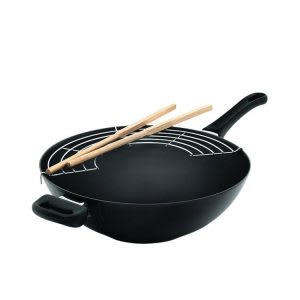 Scanpan Classic 32cm Wok
SGD 159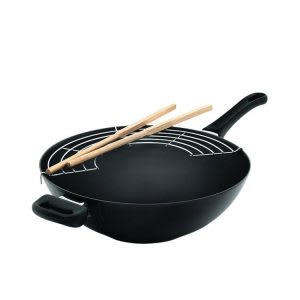 Satisfy your craving for delectable Chinese cuisine with this classic wok. Prepare a range of dishes from braised, steamed, fried or even blanched, effortlessly.
With this ceramic and titanium-made wok, you'll be able to impress your friends and family with your cooking skills easily. So let your creativity flow, this is an amazing equipment for a deserving kitchen!
---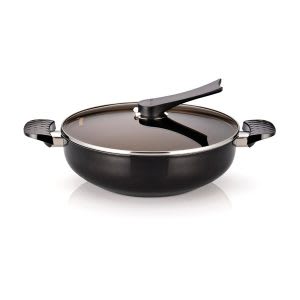 Happycall Diamond 5 Layer Powerful Chef Wok
SGD 92.9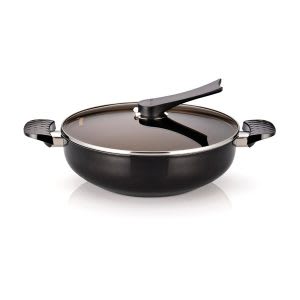 Cooking on a gas stove can be quite cumbersome. You'll need to constantly check on the heat to ensure your meal does not burn.
With this five layered chef wok, this cookware conducts 4 times more heat than usual woks and is helpful when you need to cook on high heat. It is an exquisite design and features real, embedded diamond crystals in the coating layer. A royal wok fit for a king!
---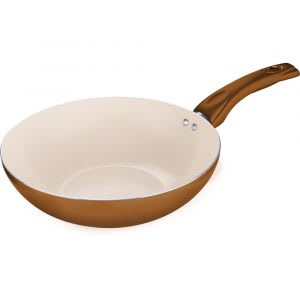 Lamart 28cm Ceramic Wok Pan
SGD 34.9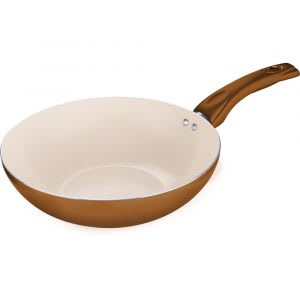 Preparing a wholesome meal does not require much work, especially when you have a ceramic wok pan at your disposal. Suitable to stir-fry, boil soup or even concoct pasta sauces, this is truly an ergonomic pan suitable for various needs. The ceramic surface is safe to be used on electric stoves and it promotes rapid heat transfer, effectively cutting down your cooking time.
---
Disclaimer: The pricing shown is just a good indication of how much these products are worth. The prices could change based on the e-commerce promotions that are going on. If some of the products are not available, do email us at [email protected] Thank you!