A reliable hob or cooktop burner is one of the most important things to have in your kitchen, especially if you'll always get busy whipping up delicious meals for your family and friends. So, how do you choose the right one for you among dozens of brands and hundreds of models available on the market?
Fortunately, we've covered the best brands and their top-rated stoves for you, both electric and gas hobs. Because part of purchasing a stove is also preferential in terms of the brand products' reliability and quality, so we took to scour through forums and internet reviews in order bring you this list of stoves/hobs.
You can skip past the FAQ below if you already know the difference between gas stoves and electric stoves (induction hobs). If you don't, we do recommend giving it a quick read, or head to our short guide after our list of recommendations.
---
Gas vs Electricity - what's the difference?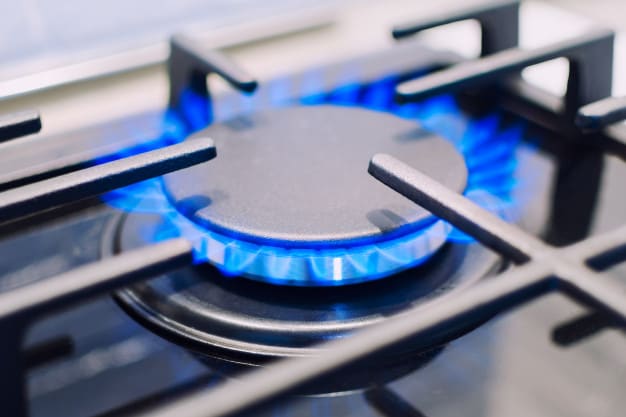 Gas stoves offer instant, constant flame that you can adjust visually without having to wonder if the stove is on or not. Generally, the flame produced by natural gas is also able to cook food more quickly and evenly as the flames spread themselves along the bottom sides of the pan.
Also, gas stoves are easier to achieve higher flames, which is perfectly suitable for most Asian cooking; you get to have that "wok-hei", charcoal taste for certain foods.
However, a major drawback with gas stoves is safety-issue. You'll be cooking with an open flame, and there's no way to lower energy consumption, unlike electricity. Moreover, cleaning is not as easy due to the many external parts that come with a gas hob. Gas stoves are also prone to fire accidents and gas leaks if safety use is not practised.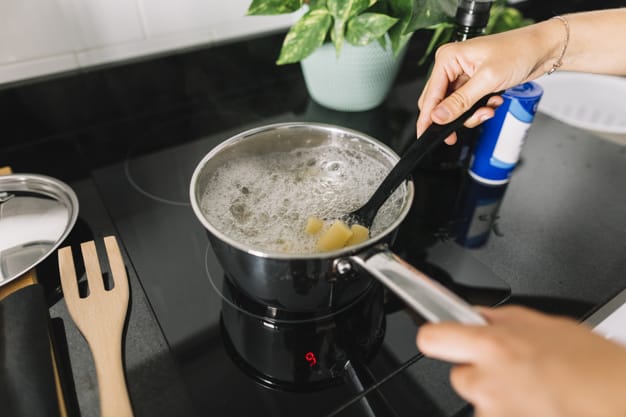 Meanwhile, electric stoves are much safer to operate. They come in a variety of sleek, glass cooktop designs which contributes to enhancing the overall kitchen décor. Not only is the glass top easy to clean, but their flat surface also provides the most stable work surface for pots and pans.
A downside to electric stoves it that they do tend to cook food more slowly compared to gas stoves. Since this type of stove runs on electricity, it also means that operating it is much more expensive than a gas stove in the long run.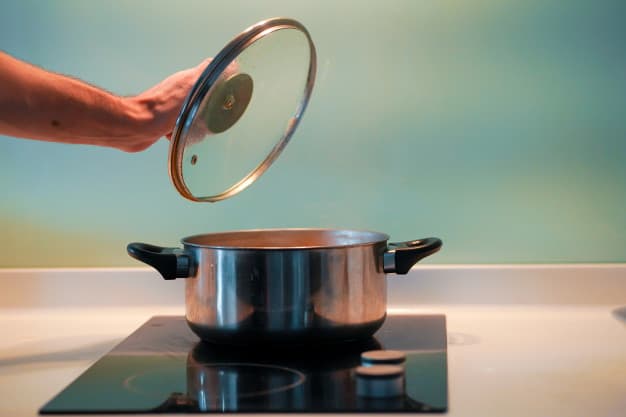 Moreover, not all cookware will be useable on them. Electric stoves have a coil inside that acts as an electrical conductor to produce heat. The said-heat will then heat up the metal pot or pan. In order for that to work, the metal must be magnetic, such as cast-iron or stainless-steel. Their base also needs to be flat due to the physical nature of electric stoves.
---
Here are the best stove brands and their top-selling cooker hobs:
Rinnai
This Japanese brand was established in 1920 and has grown to be a popular kitchen appliance name among locals thanks to its reputation for creating durable and long-lasting products at wallet-friendly prices. Rinnai is commonly praised for producing high-temperature flames in their gas stoves even when it's at the lowest.
Several of their stoves are equipped with their "inner flame" design, made to prevent loss of fire from surrounding winds. You won't need to worry about leaving the windows open while simmering on low. The design also ensures that your pots and pans are heated evenly from the middle, which contributes to lower energy consumption.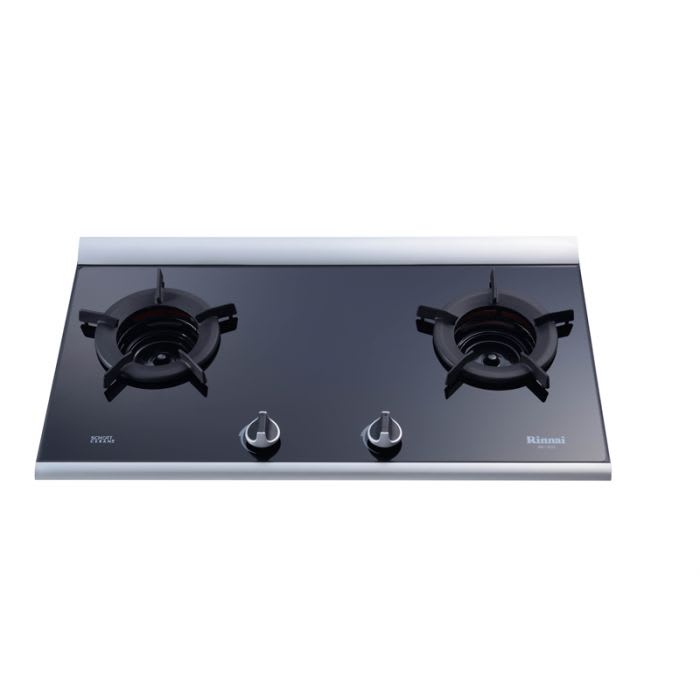 Rinnai 2 Burner Inner Flame Hob (RB2CG)
SGD 698.00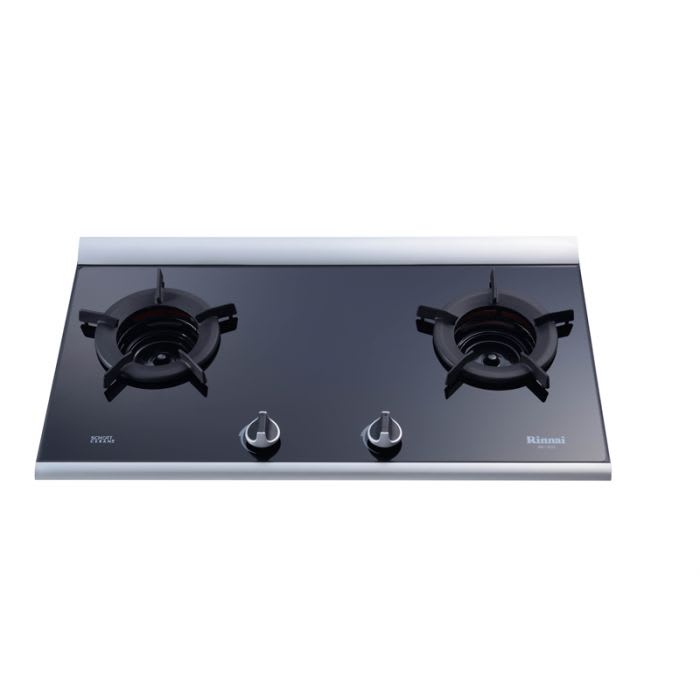 add_circle
Tornado inner flame is isolated and protected from surrounding winds.
add_circle
Minimal cleaning and maintenance as no burner head and burner ring to wash.
add_circle
Inner Flame reduces energy as it heats cookware from the middle with less heat loss.
add_circle
Touch Control responds to human touch, giving intuitive yet effortless control of flame
The Rinnai 2 Burner Inner Flame Hob simply wins its place on our list due to its simplicity, innovation, and price.
While gas hobs are generally not the best choice for efficient energy consumption, the RB2CG is geared to prove us wrong with its Original Combustion Technology - the Inner Burner. The design ensures heat-efficiency and almost instant heat. Your fires will also never be threatened by surrounding winds nor will you fumble to achieve high heat.
Featuring a high quality and durable Schott Ceran glass-ceramic surface, you can trust that the RB2CG won't crack easily as it is able to handle abrupt temperature shocks of up to 700 degrees Celsius. Aside from that, this unit also does not come with a burner head and burner ring, which means cleaning up is a total breeze! This is especially good news since cooking Asian food can get a little greasy and messy.
Overall, you get a lot of value with the Rinnai 2 Burner Inner Flame Hob. It is very well built and, as a bonus, cleaning it is a cinch. With lots of instant heat and a stress-free user experience, this gas hob will certainly help you juggle multiple dishes on-the-go like a dream.
---
Brandt
Brandt is yet another well-known kitchen appliance manufacturer. Originating from France, locals love their induction hobs which commonly features a sleek profile that's reasonably priced and is easy to clean. Their induction cookers are also commonly simple and easy to use, which is a great option for beginners.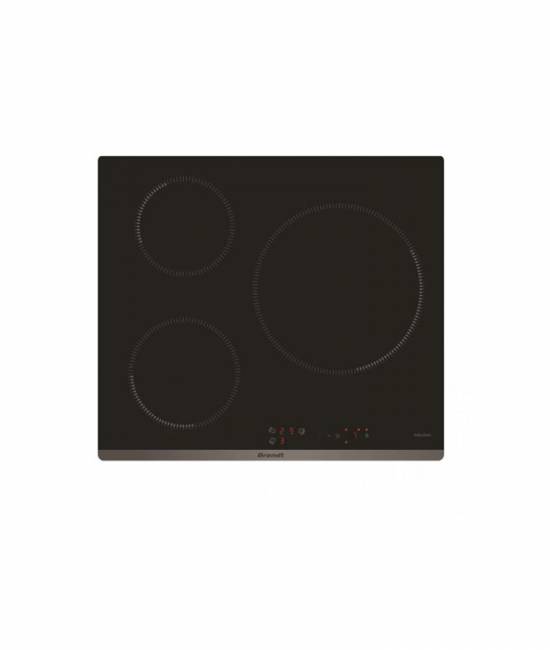 Brandt BPI6314B Induction Hob
SGD 1359.00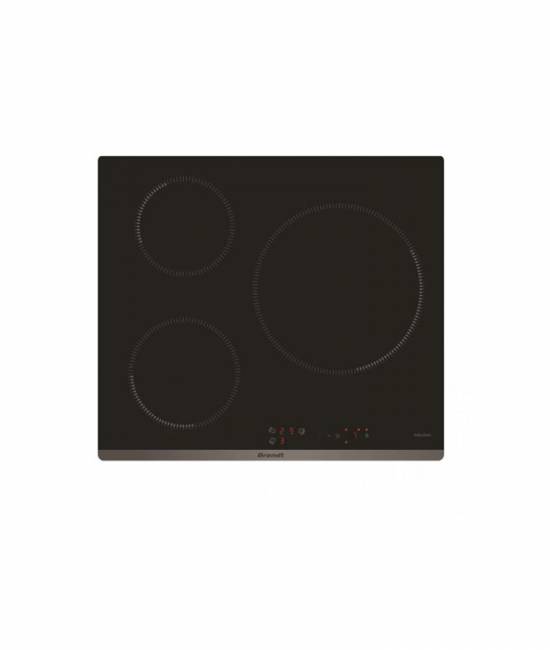 add_circle
Large pot/pan size
add_circle
Overheating protection, residual heat indicators
add_circle
Anti-overflow system and automatic-stop system
Boasting 10 safety features, the Brandt BPI6314B features a user-friendly interface, making it a great choice for first-timers who want to give electric stoves a try.
Some of those safety features include overheating protection, child lock, automatic-stop, pan detection and small object detection to prevent accidental burns. And because of those, this is an ideal choice for a kitchen owned by a family with young kids, the elderly, or those with mobility issues.
For an induction cooker, the BPI6341B is no slouch in power either with a maximum output of 3,600W – more powerful than most and is definitely capable enough to handle any dish you fancy!
The Brandt Induction Hob also features a sleek and shiny glass frame that is very easy to clean – all you need to do is just wipe the entire surface down after you're done cooking and you're set. The easy-to-maintain design and fuss-free operation makes this a perfect relief for busy Singaporeans.
---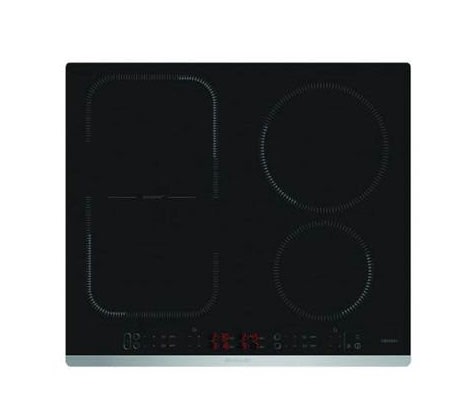 Brandt BPI6449X Induction Hob
SGD 1569.00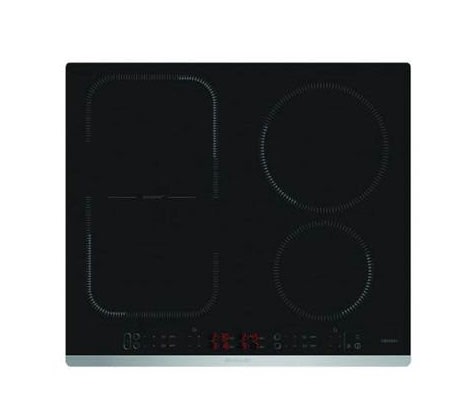 add_circle
horiZonetech to let you use cookware of all shapes and sizes
add_circle
Lets you programme your desired cooking duration and heating power
add_circle
Overheating protection and residual heat indicators
add_circle
Anti-overflow system and automatic stop system
Those with experience using induction hobs know that their cooking is oftentimes limited by the size of the pan that the hob can accommodate. Fortunately, Brandt wants to empower users to push the limits of their culinary creativity with their zoneless cooking concept.
Whether you prefer rectangular or oval dishes, the BPI6449X induction hob features horiZonetech to let you whip up a delicious meal with any shape and size of cookware.
Furthermore, the hob's effortless touch-sensitive controls allow for precise heating levels with an additional boost function to achieve the maximum cooking power straight away. The French hob also has cooking memorization technology that lets you programme your desired cooking duration and power level, so you can cook more dishes at once without worries.
Similar to the BPI6314B Induction Hob, this one comes with 10 safety points to ensure your kitchen remains safe for you and your family. Additionally, this hob also features a more compact layout compared to other similar products, making it a great fit for those with a smaller kitchen countertop.
---
Bosch
Bosch is a luxury kitchen appliance brand from Germany that has a strong reputation for being one of the most reliable brands across the industry. Yet, their prices are generally well-received by many, being reasonably priced for the quality they get. The company often gets a thumbs-up from its customers for its good warranty and after-sales services.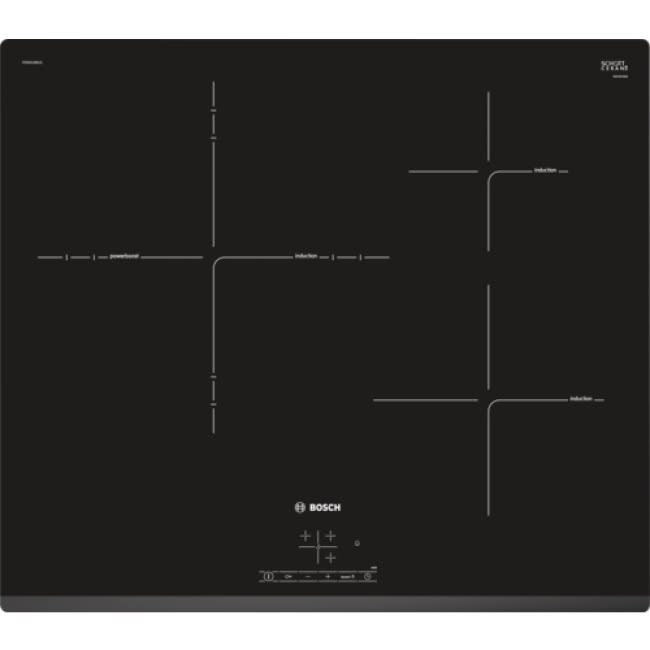 Bosch 60cm Serie 4 Induction Hob (PID631BB1E)
SGD 2539.00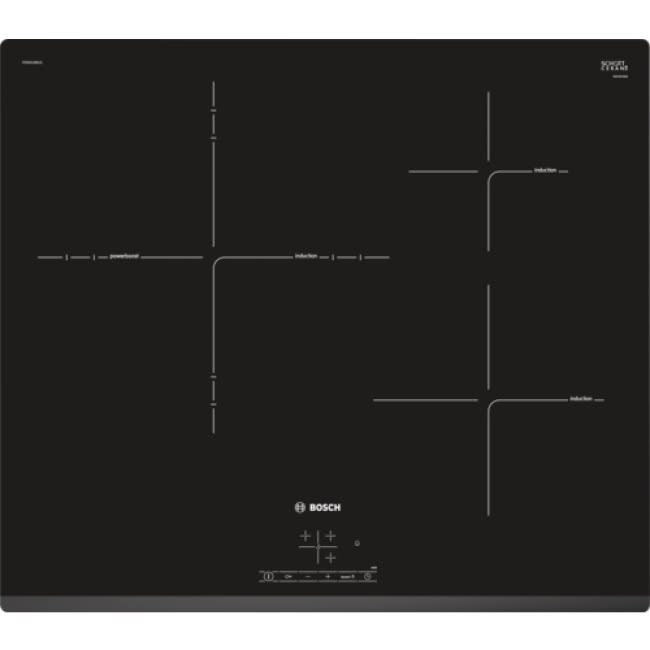 add_circle
TouchSelect lets you regulate desired cooking zone easily with QuickStart and ReStart functions.
add_circle
PowerBoost function adds extra power to speed up cooking process.
add_circle
Stove will only start when it detects a pot on the hob.
remove_circle
May be noisy to operate
This Bosch 60cm Serie 4 Induction Hob comes with 3 cooking zones, 17-stage power settings and programmable timer function for each zone. The flexibility offered by the induction hob also means that you can pair it with almost any sized pots and pans you desire.
The greatest highlight of the PID631BB1E is its unique PowerBoost feature that gives you extra power whenever you need it to speed up the cooking process. Bosch claims that you can boil 2 litres of water three times faster with their hob compared to using a conventional glass-ceramic hob.
Aside from the performance, the Bosch 60cm Serie 4 Induction Hob is favoured by many for its large and spacious design. At 59cm x 52cm, this induction hob is a good overall hob size to fit any kitchen with ease.
---
Fujioh
Fujioh is a premium Japanese kitchen appliance brand that delivers high quality and long-lasting products albeit with a slightly higher price tag. They are usually commended for their hoods, with locals facing hardly any issues with oiliness thanks to the reliably strong suction powers on their hoods Nevertheless, their gas stoves are also reliably serving many Singaporean households since 1993.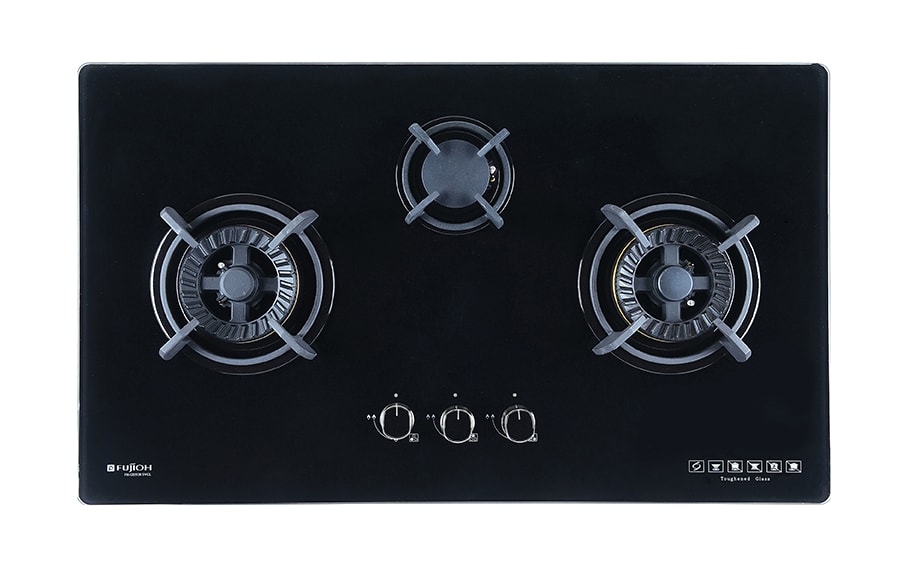 Fujioh 3 Burner Glass Hob (FH-GS5530)
SGD 429.00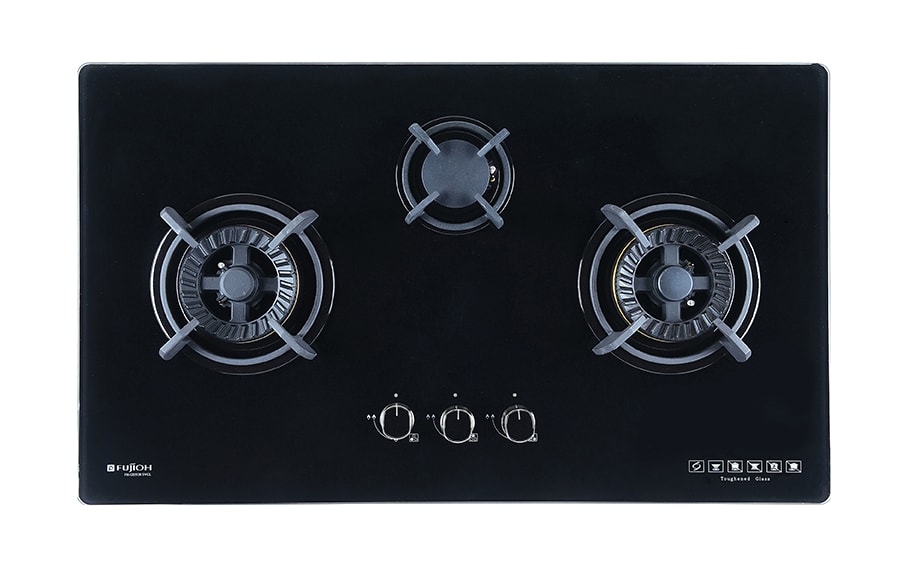 add_circle
Good after sales service
add_circle
Rust-resistant Venturi and safety valve for better life span
add_circle
Toughened glass makes cleaning a breeze
remove_circle
More expensive than others
The FH-GS5530 burner gas hob features 2 full-sized burners with a smaller burner in the center to fit a smaller pot. This compact design means that the glass hob takes up only a little more space than a typical 2-burner design while offering you the flexibility of an additional gas stove for the times you need it.
Working with up to 4.0kW gas input, the burner gas hob provides all-round heat to the entire pan for better heat distribution, so everything cooks at the same speed. Aside from that, the knob controls on the glass are also beautifully designed to allow seamless one-hand operation.
Featuring a sleek and smooth glass top, the Fujioh 3 Burner Hob makes for very easy cleanup. This glass hob achieves good ratings from its customers as it is able to perfectly handle multiple greasy Asian dishes without taking up too much space on your kitchen.
To note, if you'd like to pair the burner with a good hood, some of the merchants listed here come with the FR-FS1890 slimline hood. It is made of metal that's easy to clean and has an 83% oil capturing ratio.
---
Ariston
This is an Italian brand specializing in kitchen appliances and is well known among locals for their powerful suction hoods that can suck up every hint of charcoal smell. However, their expertise is not limited to suction power, but their knowledge in cookers are pretty impressive as proven by their gas burner hob series.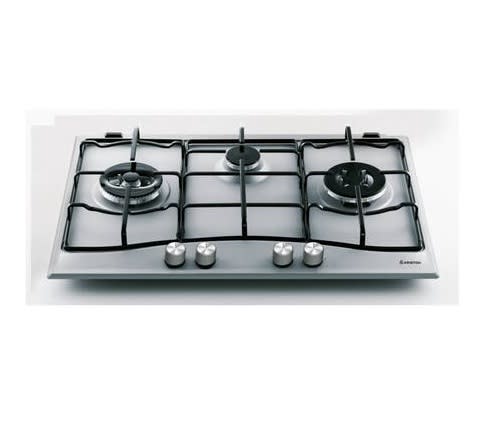 Ariston PCN732T/D2/IX/A
SGD 558.00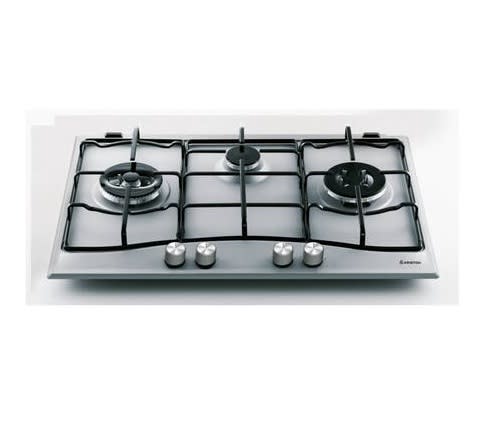 add_circle
Durable and long-lasting stainless steel construction
The exclusive Triple Crown burner by Ariston has been engineered to deliver maximum power for fast and even cooking by ensuring there is optimum heat distribution under the pot. Delivering up to 4.1kW of cooking power, this gas burner lets you enjoy higher heats to achieve the perfect "wok hei" flavour you find in hawker food.
Unlike the other cooker hobs that offer glass surface, the Ariston 3-Burner Gas Hob features a stainless-steel construction, making it a very resilient and low-maintenance option. It even comes with stove grates that let you rest your cookware on without risking them tilting and spilling all over.
All in all, if you want a powerful gas stove with stronger heat, the Ariston PCN732T/D2/IX/A would make an excellent choice for your kitchen.
---
Electrolux
If you're in the market for a new appliance, it is likely that you've heard of Electrolux. Founded in 1919, this Swedish manufacturer is now one of the most commonly available brands in local households as they're known for producing reliable and efficient appliances.
Electrolux induction hobs carry a pretty good reputation, but some customers have mentioned that they have to conduct yearly maintenance to ensure everything is still working well. Nevertheless, their simplicity and ease-of-usage are what keeps customers coming in.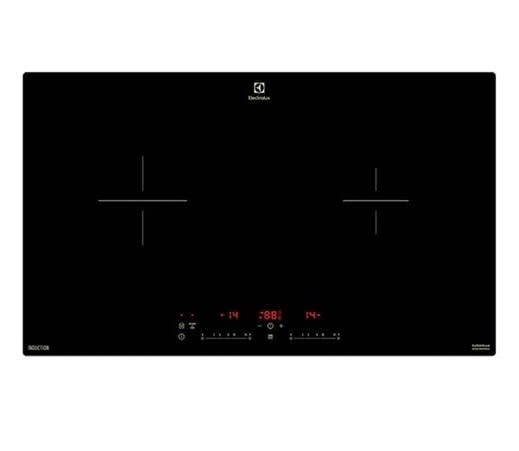 Electrolux 70cm Built In Induction Hob (EHI7260BA)
SGD 779.00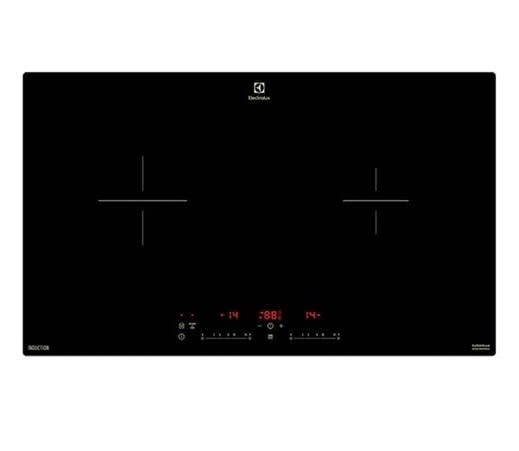 add_circle
Powerful performance to let you boil 1 litre of water in just 3 minutes.
add_circle
Cool touch and safety control eliminates accidental burning or hot cooking environment.
add_circle
low energy consumption
The Electrolux EHI7260BA Induction Hob comes packed with tons of top functions at a relatively affordable price and very stylish design. This convenient built-in hob has everything you need for a safe, yet quick, cook.
Hate waiting for water to boil in the pan? With 3.2kW of power, this 70cm Built-In Induction Hob delivers optimum power and performance to quickly boil 1 litre of water in just 3 minutes. Now that's great for last-minute pasta dishes and searing steaks.
The induction job also features a slide and touch controls for seamless navigation while the completely flat ceramic glass base means cleaning will always be super easy. Since the surface around the zone always stays cool, you can also quickly wipe up any spills immediately without burning your hand.
---
Turbo
Turbo Italia is famous for their reliable hobs, hoods, and ovens, making them the ideal choice for many kitchen needs or for those who want to get a kitchen set of the same brand.
Reflecting their passion for quality cookware for everyone, the company even offers hobs and hoods in a wide range of sizes to complement all types of décor. A plus point is that their glass cooktops are known to withstand heat as high as 250 Deg. C.
Locals have advised to get them in sets or during sale season for the best value, but buying them standalone is satisfying enough for many.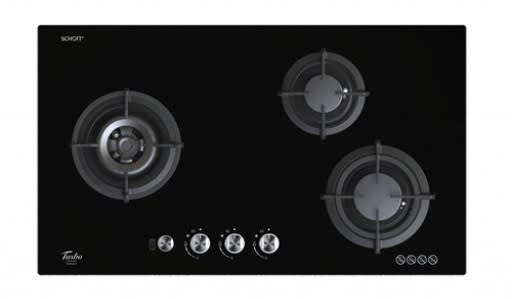 Turbo T883GV-BK 3 Burners Built-in Glass Hob
SGD 489.00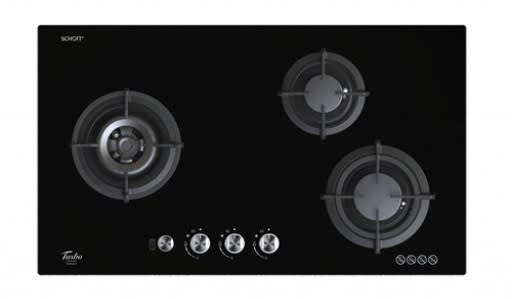 add_circle
Easy to clean design
add_circle
Tough glass material for longer durability
add_circle
built-in battery operated ignition
remove_circle
Glass hob surface may be hot
remove_circle
Cleaning hot glass hob with damp cloth may cause glass to crack easily
If you love the sleek, modern look of a glass surface burner hob yet worry about glass breakage and shatter, then you may just want to give the Turbo T883GV-BK a closer look.
This built-in glass hob features a durable Schott Glass construction that can withstand temperature shocks of up to 250 degrees Celsius. That means you get to cook at ease without having to worry about cracks from too much heat.
Many frequently recommend Turbo's 3-burner hobs for their availability in space and even heating. This rings true for Turbo T883GV-BK, offering 3 gas burners with two of them positioned slightly further away from the left one to make space for larger pots and pans.
Other than that, the burner delivers 4.3kW of power and is even affixed with an inner ring control device to ensure your meals cook faster and more consistently.
---
Tecno
Tecno cooker hobs and hoods became a hit amongst households in Singapore since its establishment in 1977. The brand has been sworn by several locals including chefs that Turbo's burners are high in precision as well as provide stable performance. Their built quality is also top-notch, offering several stainless-steel varieties instead of plain metal or fragile glass.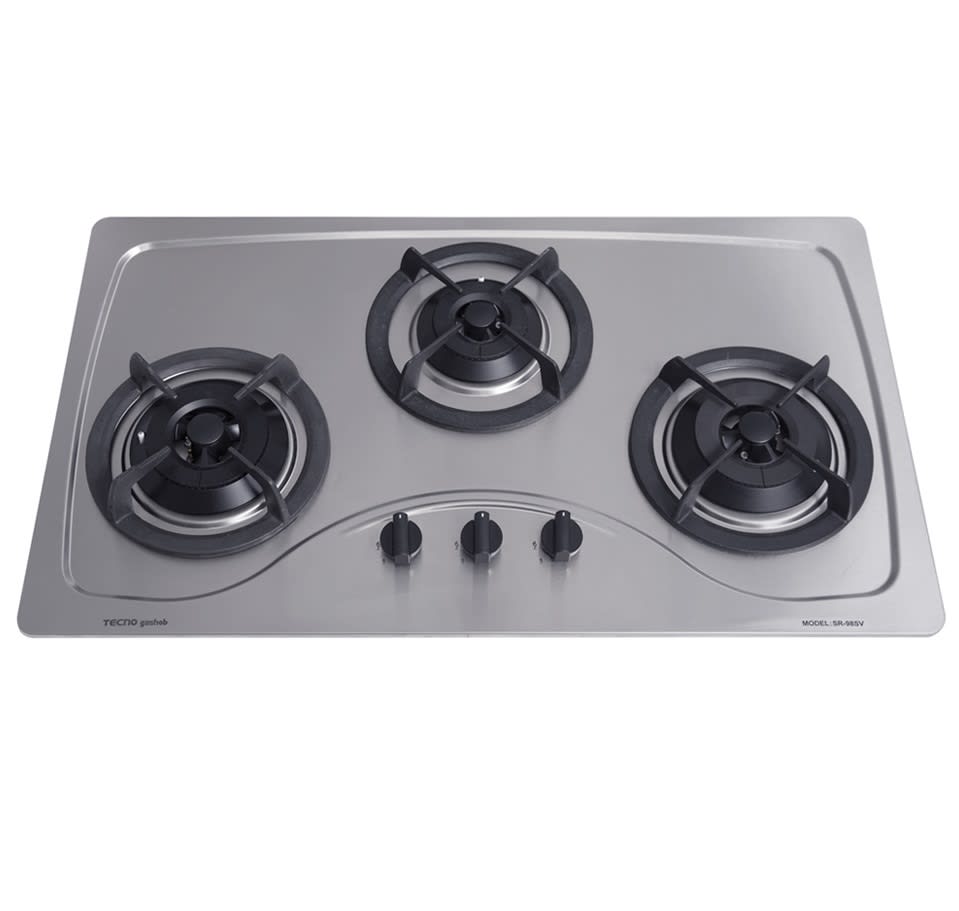 Tecno SR98SV 3 Burner Stainless Steel Hob
SGD 488.00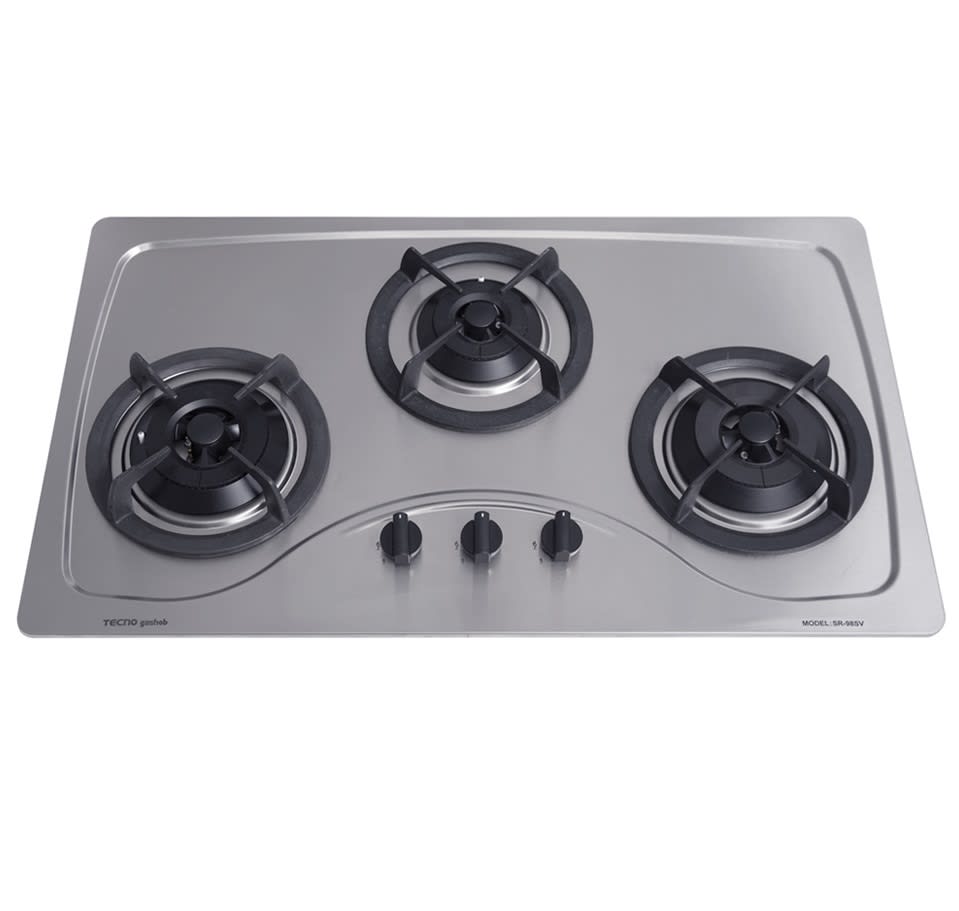 add_circle
Tough construction for durability
add_circle
Cool touch Bakelite knobs eliminates accidental burning
add_circle
Wide design allows cooking with large woks
Thanks to the smart design of the Turbo SR98SV hob, it has never been easier to use all of the burners at the same time. Not only are they well-spaced, but the hob features heavy-duty cast-iron supports with an enamel coating to ensure the pots and pans remain firmly in place.
On top of that, all burners come with Variable Valve System (VVS) Control that gives you full flexibility and control of the flame to help you create perfect meals for your family. The Techno SR985V hob even features a stainless-steel exterior that is not only easy to clean but also built to last.
All in all, the Techno SR985V 3 Burner Stainless Steel Hob is the ultimate cooker hob designed to fulfil all your cooking needs for many years.
---
---
How to Choose the Best Stove for You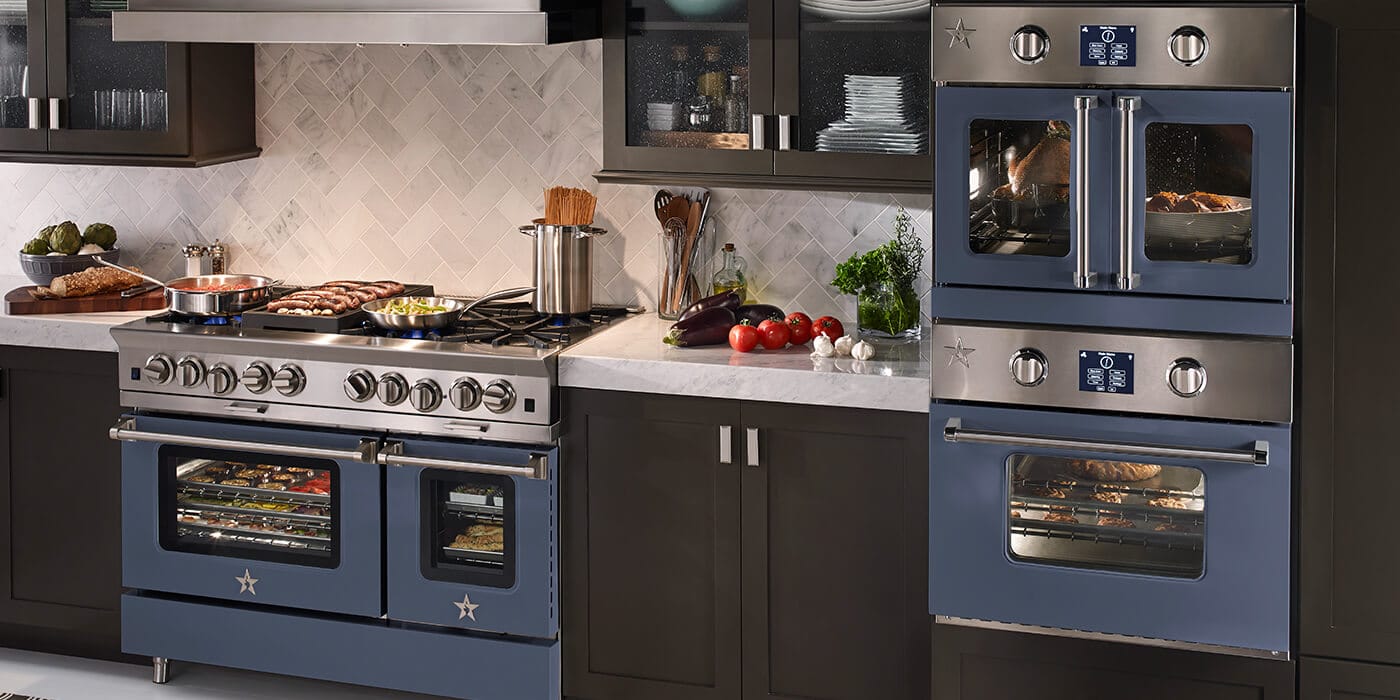 There are three main reasons why you want to buy a stove. One, you're moving into a new house or apartment and need a new cooker. Two, your old one is no longer working. And three, you just want to update. Whether you have one of those reasons or have a completely different one, this quick guide will help you choose the best one for you.
Electric, Gas, or Both
The first thing you want to consider is the fuel source. There are gas, electric, and combination stoves available in the market.
If you live in a condominium or in an apartment and have difficulty bringing a gas tank in your place, it's best to just stick with electricity. The only downside with that is that you can't cook anything when there's a power outage, and it may be a bit more costly - unless it's an induction cooker.
There are some that provide the best of both worlds. However, they're more expensive and a bit more difficult to setup.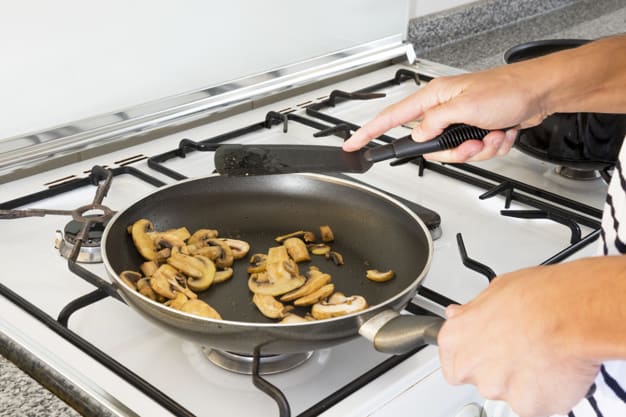 Ready-to-Use or Installation Types
Most gas stoves are countertops and require no installation whatsoever. However, there are some available that needs a bit of handy work before you can enjoy using it.
The ones that need installation are substantially more robust. However, they're huge and require some help. It's ideal to have this type of stove or cooking range only if it is for a permanent residency. If not, stick to countertops as it saves you time and money.
Colour and Design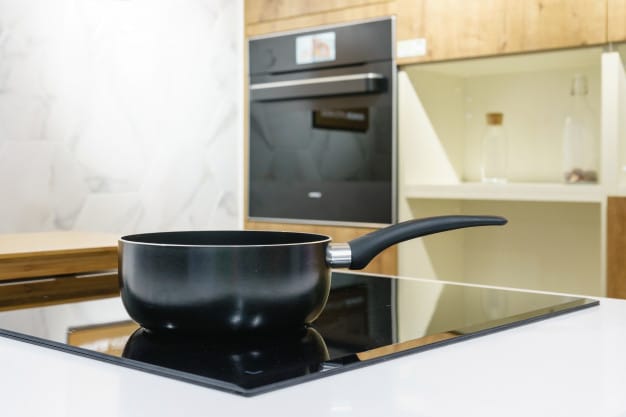 Although not essential, the last thing you need to consider is aesthetics. Since stoves are visible in any kitchen, it's best to choose a style that fits your home. Most stoves come in black, white, or metallic. The ideal colour that suits any kitchen is either black or white. Although metallic looks great, it only works well when most of your appliances are metallic, too.
---
Conclusion
Stoves are a fundamental part of the kitchen. Without them, a kitchen would just be a room where you can store and mix food. Remember that you don't need the biggest or most expensive piece to enjoy cooking; you only need one that works, suits your needs, and won't let you down.
Disclaimer: The pricing shown is just a good indication of how much these products are worth. The prices could change based on the e-commerce promotions that are going on. If some of the products are not available, do email us at [email protected] Thank you!