No home kitchen would be complete without a frying pan - among the most essential cookware for the likes of stir-frying, sautéing, searing or deep-frying. Frying pans usually come in various sizes (e.g. 20 cm or 24 cm) and they are made from different materials as well.
Which Are The Best Materials For A Frying Pan?
When it comes to shopping for a new frying pan, brand recognition isn't the only thing you should take into your consideration. In fact, there are many lesser-known brands that produces very good pans. It's very important to look at the material used to construct the pan.
With that being said, here are the four best materials to consider:
i) Aluminium
One of the good things about a frying pan made out of aluminium material is its lightweight design, making it less burdensome when comes to holding the handle. Aluminium frying pans tend to be more affordable and has great heat conductivity.
ii) Cast Iron
One word: durability. That's what cast-iron frying pans are good for, as they are made to last for years after years of everyday use. They are also naturally non-stick and that allows you to cook your favourite dishes with minimum fat or less oil. They have excellent heat retention and particularly suitable for browning and simmering.
iii) Stainless Steel
Highly-resistant against rust and corrosion as well as offering better heat distribution; these are some of the advantages you will get from stainless steel frying pans. They are durable and more so if you purchase a high-quality one with multi-ply construction. Not to forget; they are easy to clean, typically low maintenance to own.
iv) Ceramic
Ceramic frying pans typically refer to the coating rather than the entire construction made out from it. And that coating in question has non-stick surface that allows you to cook your dishes with little oil or fat. They provide excellent heat distribution and are particularly non-reactive, meaning you can cook your food safely even if it contains acidic ingredients.
So, if you plan to replace or shop for a brand new frying pan, here are the best of them based on your respective budget and criteria.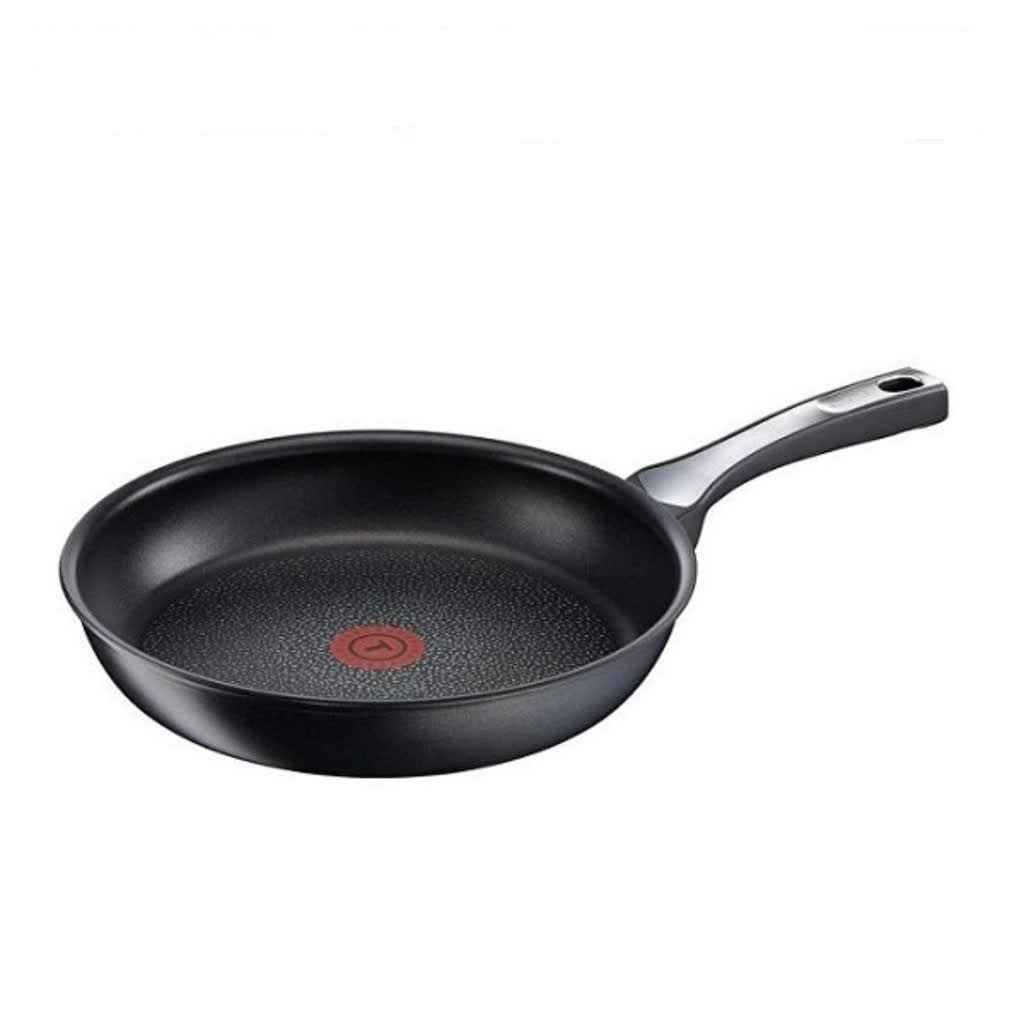 Tefal Cookware Expertise Fry Pan 21cm C62002
SGD 79.9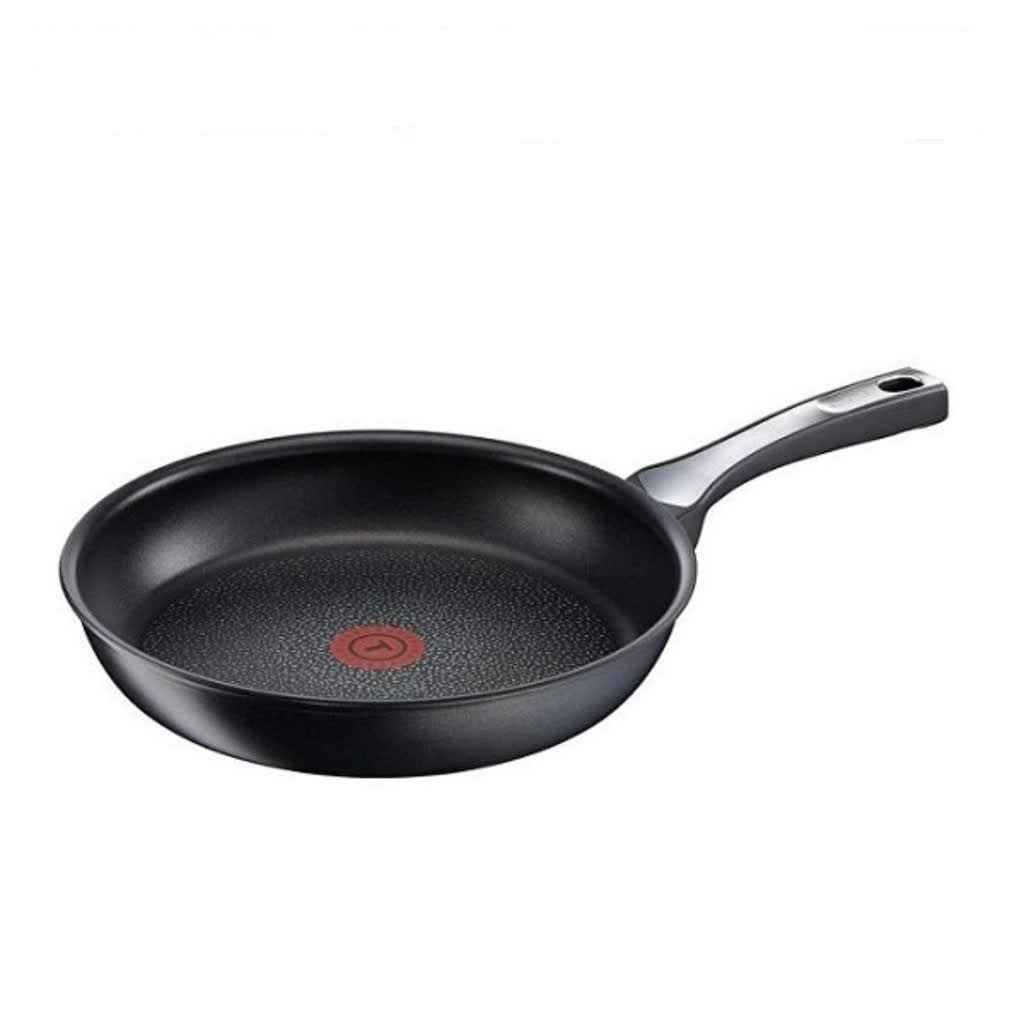 Here's a frying pan from one of the world's most popular cookware brand that gives you the best bang for your hard-earned dollars. This durable pan has a non-stick surface that's reinforced with Tefal's Titanium Excellence coating for ease of maintenance when clean as well as after cooking.
It also features the brand's Thermo-Spot technology. This, basically "informs" you that it's the right time to add in your ingredient(s) as soon as the outer round pattern at the centre turns solid red. For beginners, this will particularly comes in handy.
Finally, this frying pan is made versatile to be used on all kinds of hobs ranging from gas to electric and induction stovetops.
---
ScanPan Classic 20cm Fry Pan
SGD 69.9
Nothing beats a good non-stick frying pan when it comes to cooking an egg. And this is especially true with the Denmark-based ScanPan Classic 20cm Fry Pan. It features a multi-layered non-stick coating that is both durable and easy enough to clean, making it ideal not just for eggs but also everyday cooking.
The pan itself is handmade using 100% recycled aluminium with a unique casting technique for even heat distribution. It is lightweight and even oven-safe at up to 260°C, with the latter suitable enough for cooking and baking frittatas.
---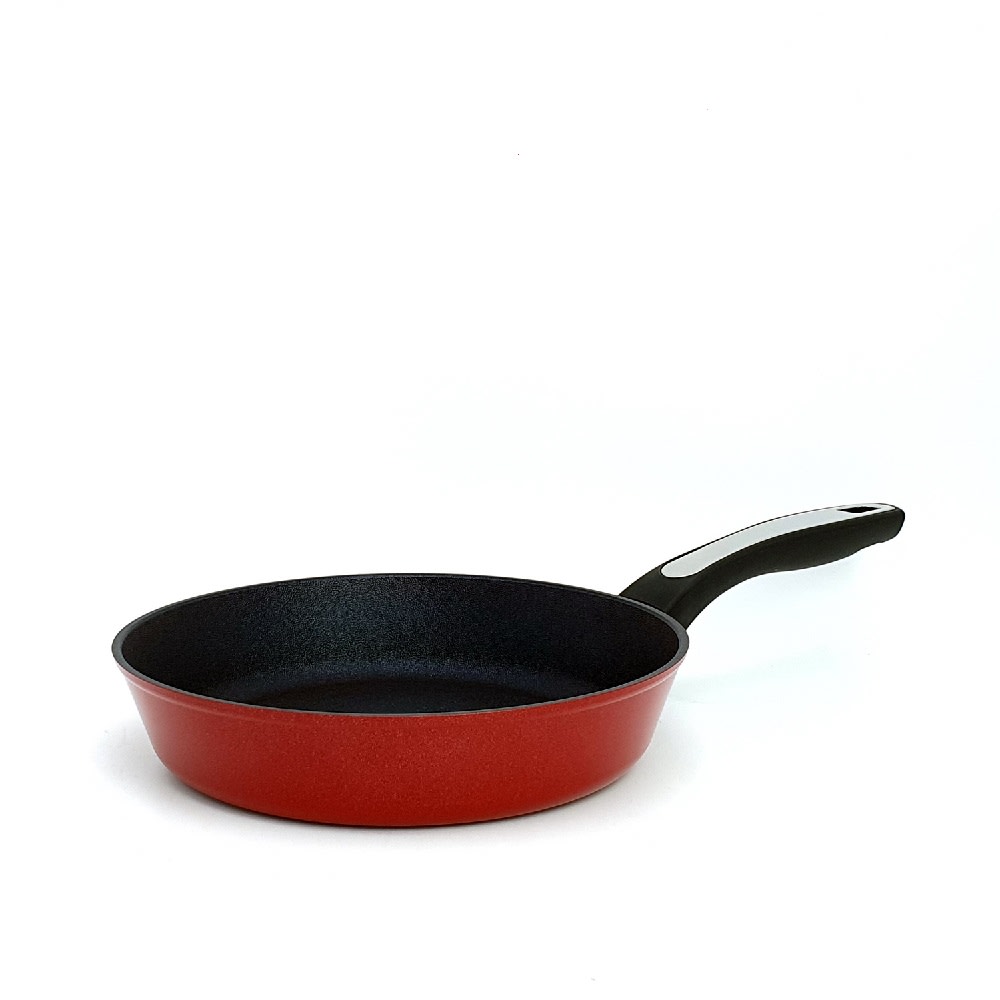 Neoflam Premium P Plus
SGD 39.9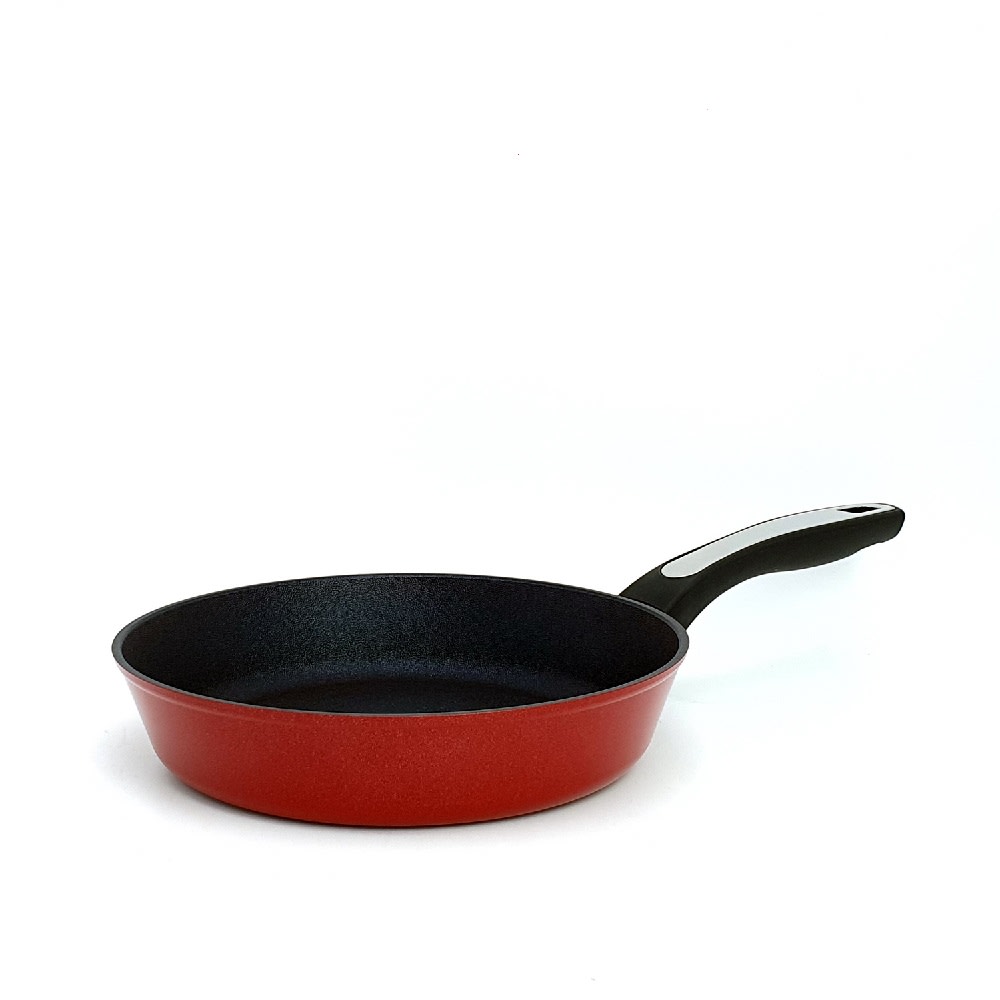 Say goodbye to nasty chemicals commonly associated with conventional non-stick cookware, thanks to the likes of Neoflam Premium P Plus. This frying pan contains no trace of cadmium, lead or even heavy metals. Instead, it is both PFOA and PFOS-free, giving you a peace of mind to cook your favourite dishes without worries of harmful chemicals forming.
Made from high-purity and scratch-resistant aluminium material, it provides even heat distribution and lasts long enough up to 30 times more than your average non-stick frying pan. The pan is also suitable to be used on different kinds of hobs such as gas, electric and induction.
---
Tramontina 24cm Stainless Steel Frying Pan (Ventura)
SGD 29.9
If durability is what matters to you the most, consider getting a stainless steel frying pan such as this one from Tramontina. Made from premium 18/10 stainless steel material, this 24cm Ventura frying pan contains a 3-ply base that provides even heat distribution. It's also capable of sustaining high-temperature cooking regardless of searing or sautéing.
If that's not enough, the stainless steel construction means you don't have to worry about the metallic properties leaching into the cooked food. This, in turn, preserves the original flavour and even the nutritional value of your food. The pan is also oven-safe at up to 260°C and can be used on all kinds of stovetops.
---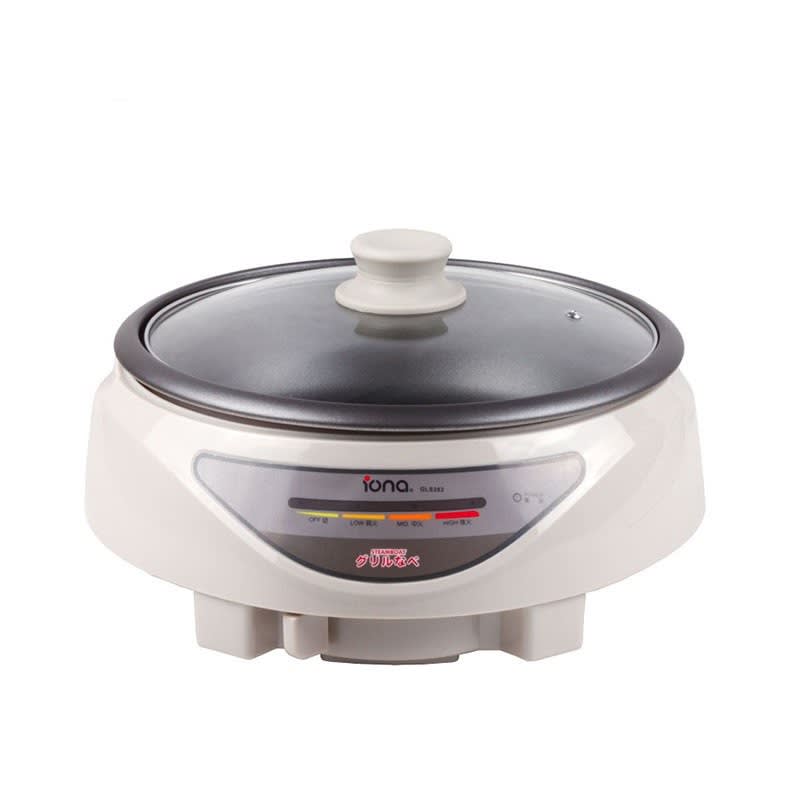 Iona Gls282 Electric Skillet 2.8l
SGD 39.9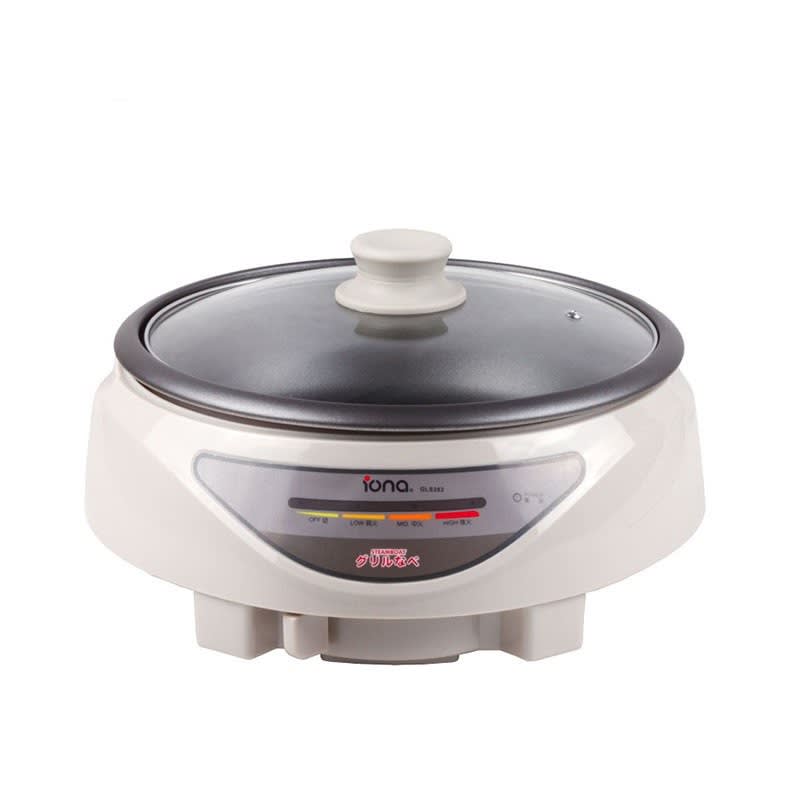 Go versatile with the Iona Gls282 Electric Skillet, where you can use it for the likes of stir-fry and even cook your favourite soup using the deep-dish pot. It comes with a non-stick coating and easy-to-adjust temperature settings.
The pot itself is removable, making it easy for cleaning and washing. It has a tempered glass lid as well, allowing you to keep an eye of the cooking process (such as cooking a sunny side-up). No worries on usage; operating the skillet is as easy as plugging it into an electric socket.
---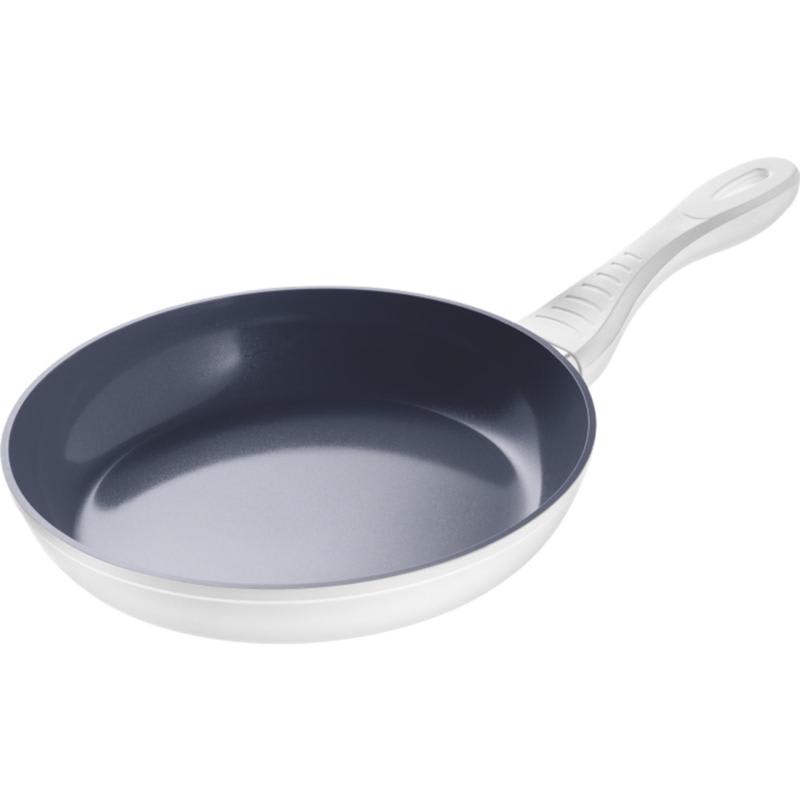 Lamart Ceramic Frypan Cast White 26cm
SGD 29.9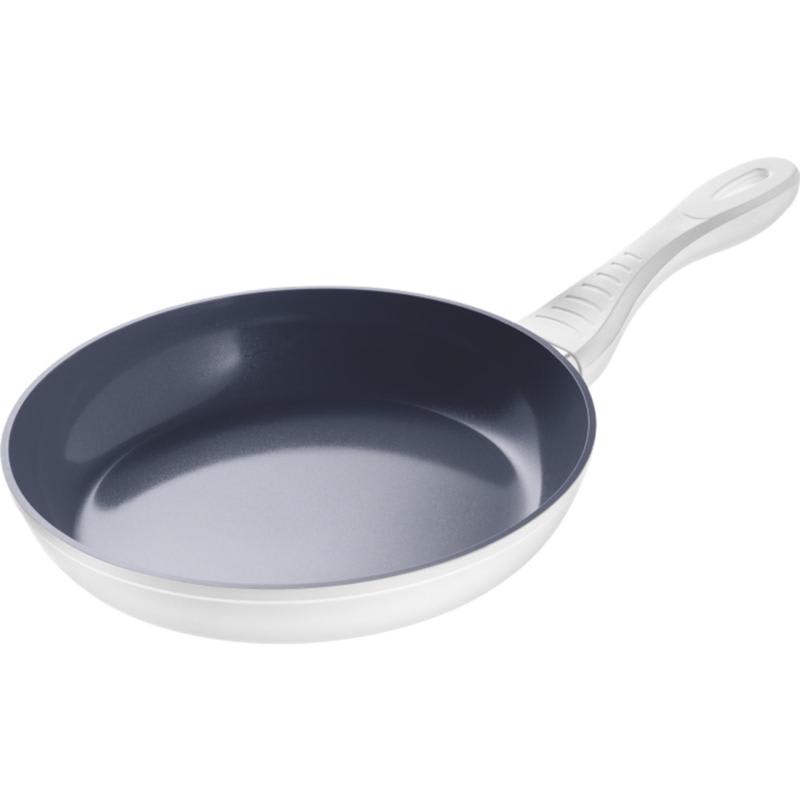 A ceramic frying pan such as the Lamart Cast White 26cm features a ceramic inner coating that has better heat distribution and you can even cook your dish without fat. The aforementioned material, combined with high-quality cast aluminium makes it durable and resistant against high-temperature cooking as well as for everyday use.
Even if your pan is overheated, rest assured that it won't cause any toxic or harsh chemical leaching off into your food. Not to forget, the non-stick surface means you don't have to waste a lot of energy scrubbing off the grease and sticky gunk on your pan upon the cleaning and washing process.
---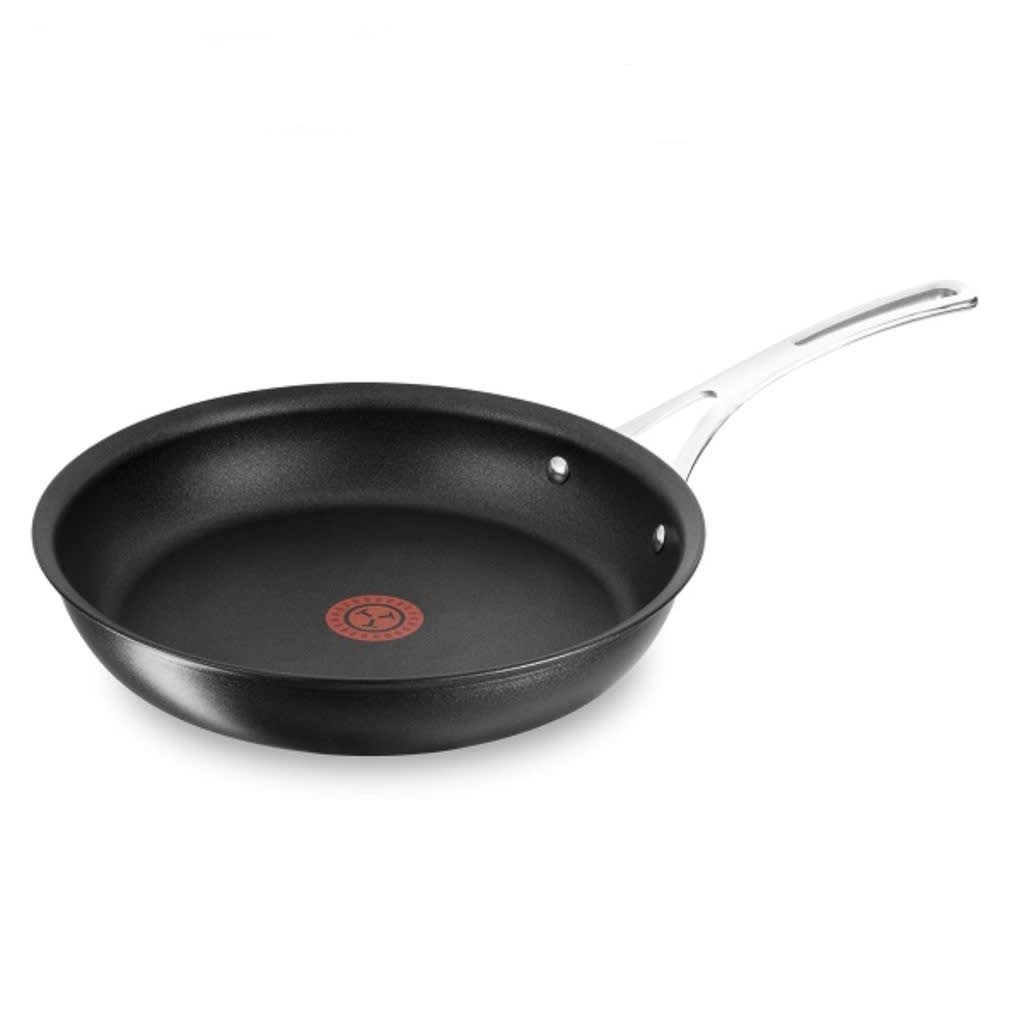 Tefal Experience Frypan 28cm E75406
SGD 169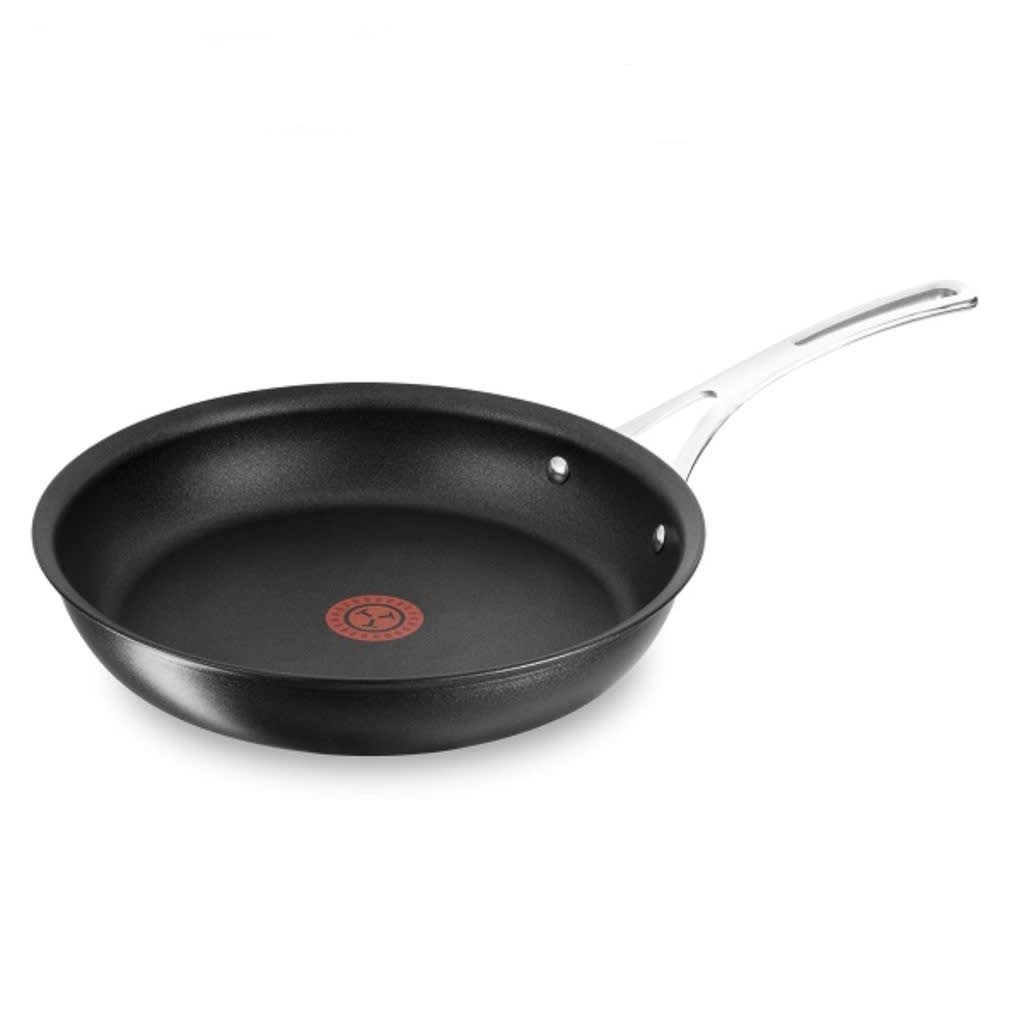 Suitable for all kinds of stovetops and even induction, the Tefal Experience Frypan 28cm E75406 is made from high-quality aluminium material with non-stick coatings on both inner and outer surfaces. For the inner part, Tefal incorporates its brand's signature Titanium Pro coating that is both ultra-resistant and easy to clean after use.
You can expect safe cooking on an induction hob, given the pan's Heat Control System technology that can withstand heat up to 230°C. The riveted stainless steel is equally sturdy while being easy and comfortable enough to handle.
---
Lamart Cast Iron Panev 25cm
SGD 74.9
Made from cast-iron material, this high-quality Lamart Panev 25cm frying pan is made to last against the likes of cracks, grazes and knocks. Given the material's high-resistance properties, you can even cook certain dishes in high temperature of up to 280°C.
Then, there's the inner non-stick layer with a ribbed bottom that helps to prevent your cooked food from sticking on the surface, so you can definitely do low-fat cooking without the need for oil or fats. The large yet ergonomically-designed wooden handle, in the meantime, makes it easier and safer on your grip.
---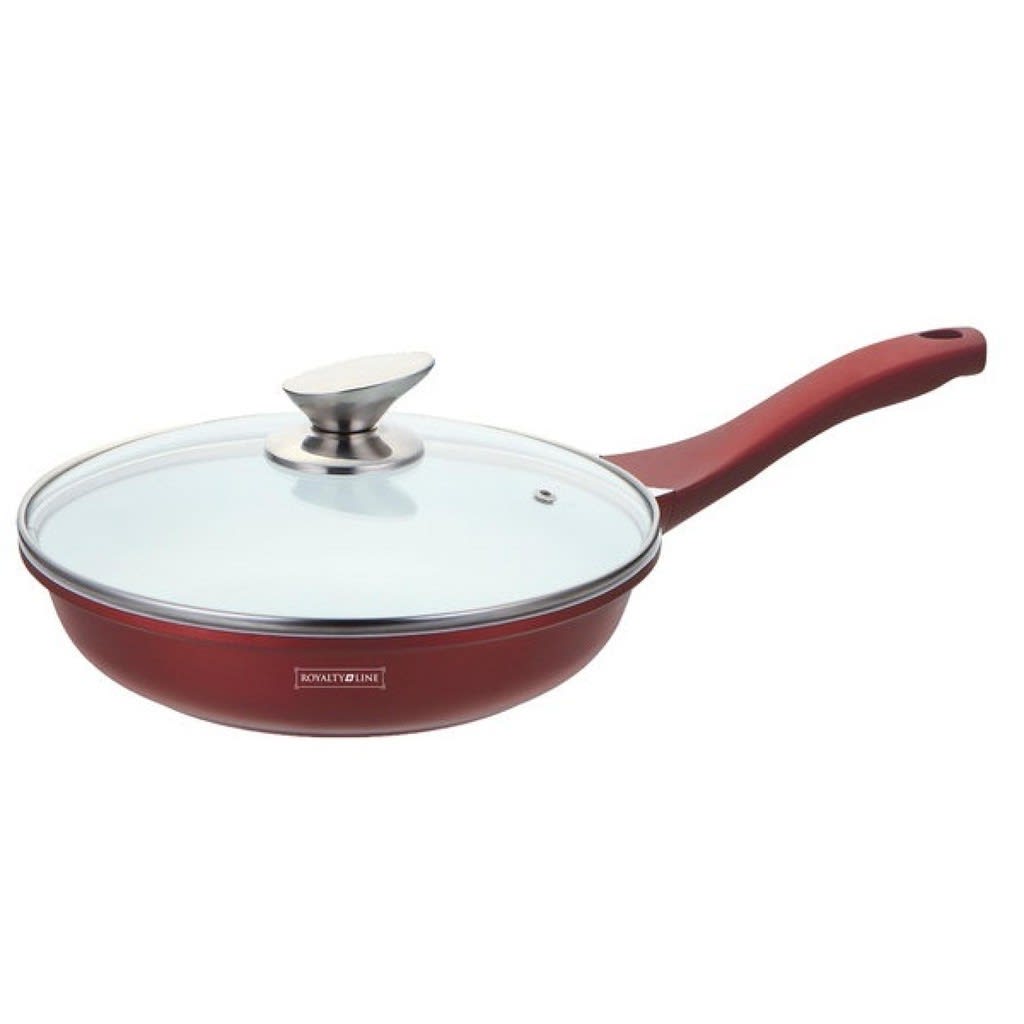 Royalty Line RL-BF26CL 26cm Ceramic Coating Fry Pan with Glass Lid
SGD 199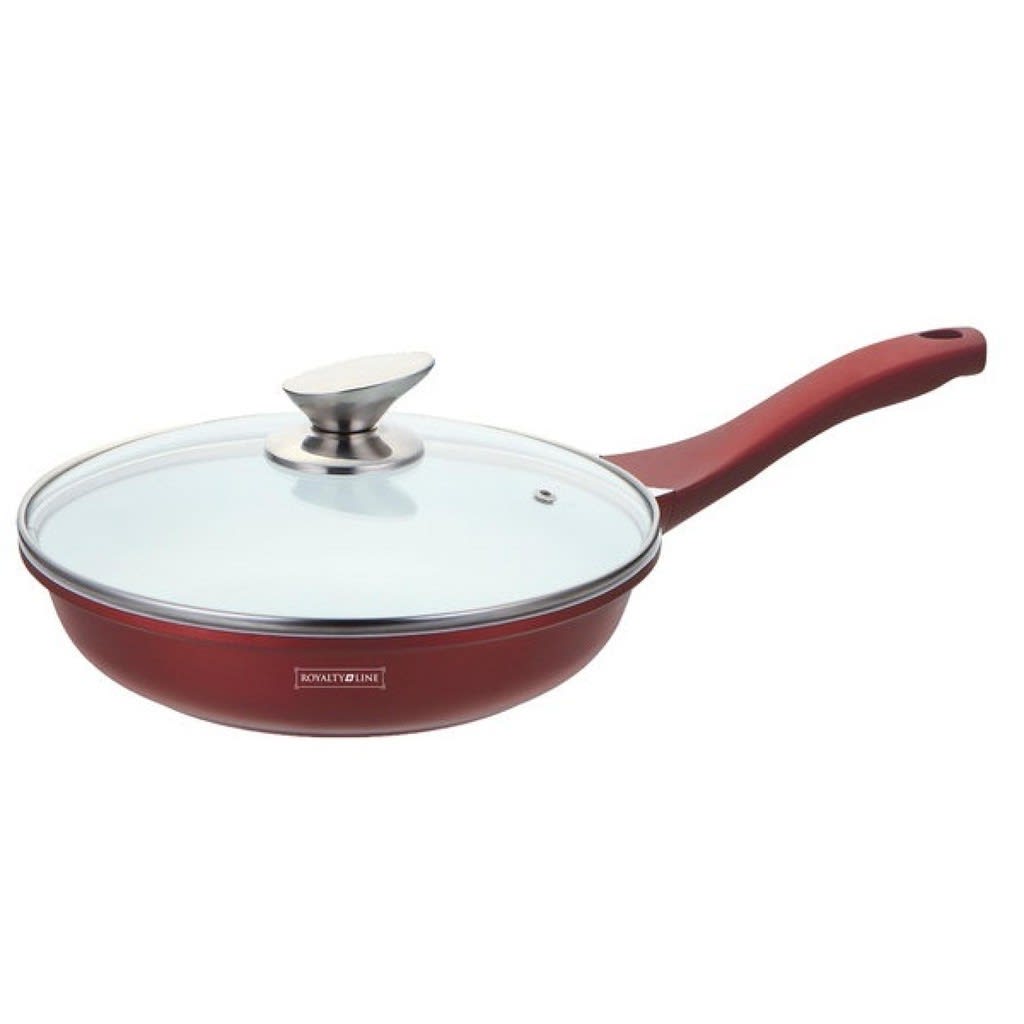 This Royalty Line frying pan comes bundled with a glass lid, which does not only retain the moisture and flavour but also ensure your food is cooked thoroughly. It also helps to prevent accidental oil or water spill escaping from the pan during the cooking process.
Other than that, the pan features a durable non-stick ceramic coating that provides good heat distribution. It is dishwasher-safe and suitable to be used on every kind of hobs such as gas, electric, halogen and induction.
---
Disclaimer: The pricing shown is just a good indication of how much these products are worth. The prices could change based on the e-commerce promotions that are going on. If some of the products are not available, do email us at [email protected] Thank you!