Every household needs a refrigerator regardless of the number of occupants or members. In fact, the bigger the number, the bigger the fridge. In the market, there are so many types, sizes, and brands of refrigerators that are available. So how do you choose one from such a wide selection? You can start by knowing which kind to go for.
What are side by side refrigerators?
One popular choice of a refrigerator is the side by side type. This refers to refrigerators that have two doors which opens from the middle.
The reason why this type is so popular is because there are many benefits that come with it. Among the benefits are the fact that they are so conveniently designed as everything inside can be easily seen and accessed.
Another benefit is the freezer space. You can keep a lot more items and food in the freezer like ice-cream, fish, or sausages without worrying about something not fitting in the space. Also, depending on the design, you can get even more functions like an ice cube dispenser.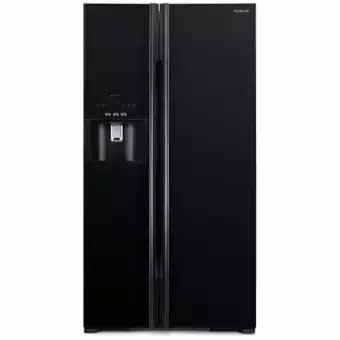 Hitachi R-S705GP2MS Side by side Glass Fridge
SGD 2189.00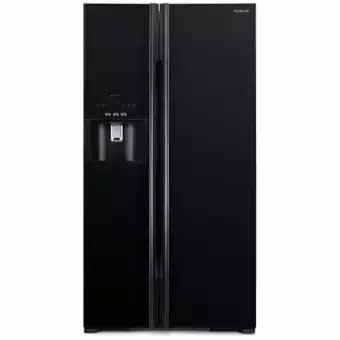 Standing in the list of the best refrigerators is the Hitachi R-S705GP2MS. With a capacity of 589 litres, it's sure to have sufficient storage for you and your family. Coming with an eco thermo sensor, the fridge can sense the slightest change in temperature and adjust it accordingly. Other conveniences to enjoy includes a door alarm, an automatic ice maker, as well as a tank-type ice and water dispenser.
---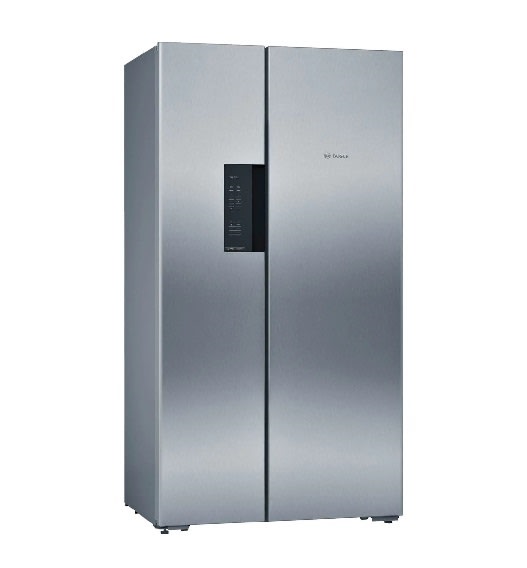 Bosch KAN92VI35O 661L 2-Door Side-by-Side Fridge-Freezer
SGD 1899.00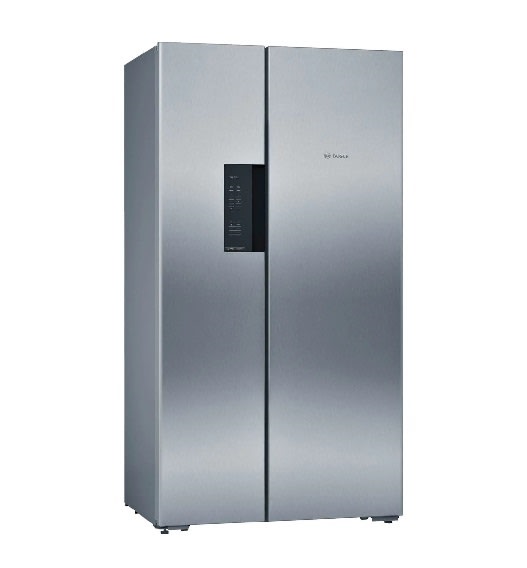 The one thing that you should and would consider whenever buying an appliance would be its energy efficiency rating. This one by Bosch operates with a VarioInverter which cools efficiently with lower energy consumption, hence, lowering your electricity bills.
The fridge has a slew of convenient features for you to enjoy such as a large storage capacity and a digital display where you can set and control the temperature. It also has a beautiful fingerprint resistant stainless steel finish so it will always look and stay clean.
---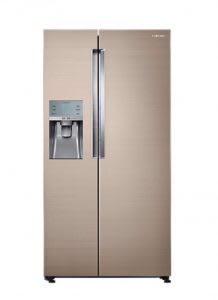 Samsung RS58K65177P Side by Side Refrigerator
SGD 2079.00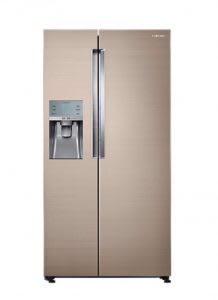 Love drinking cold drinks? Then this Samsung refrigerator with an ice maker is the one you should get. Other than the ice maker, it has many other functions for you to enjoy.
There's its anti-bacteria protector which keeps the fridge clean, as well as activated carbon filters which deodorises air that passes through it. It also has Twin Cooling Plus technology to cool the fridge and freezer compartments separately, ensuring an optimal environment for your food.
Not forgetting; its LED lighting makes it more energy-friendly and power-efficient in addition to a brilliantly illuminating interior. Backed by a 10 year warranty, you know that this fridge is here to stay.
---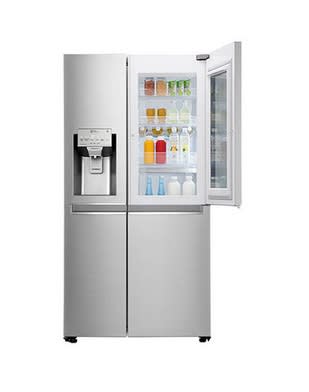 LG Side by Side GS-Q6278NS
SGD 3199.00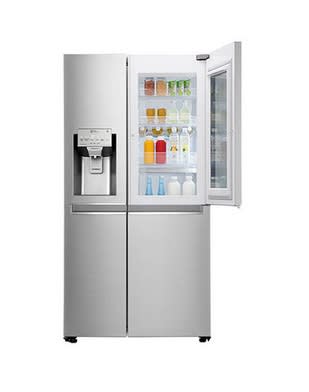 The LG GS-Q6278NS refrigerator sports an InstaView Door-in-Door function where it allows you to look through its glass panel with just two knocks. This helps to reduce cold air loss, which keeps your food fresher for longer. And also, you can easily keep track of what you've stored in it this way.
With HygieneFRESH technology, which has a 5 step air filter, this boosts cleanliness and fresh air by removing up to 99.999% of bacteria and bad odour. Moreover, the fridge's user-friendly-designed wine rack can store up to 4 bottles - perfect for wine lovers.
---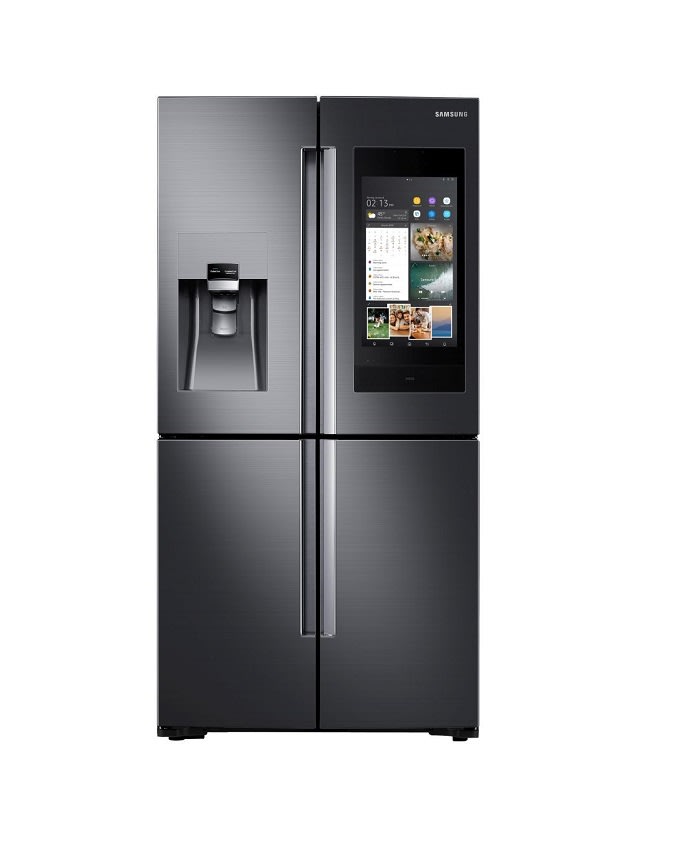 Samsung RF56N9740SG/SS Family Hub 4 DR Fridge
SGD 6999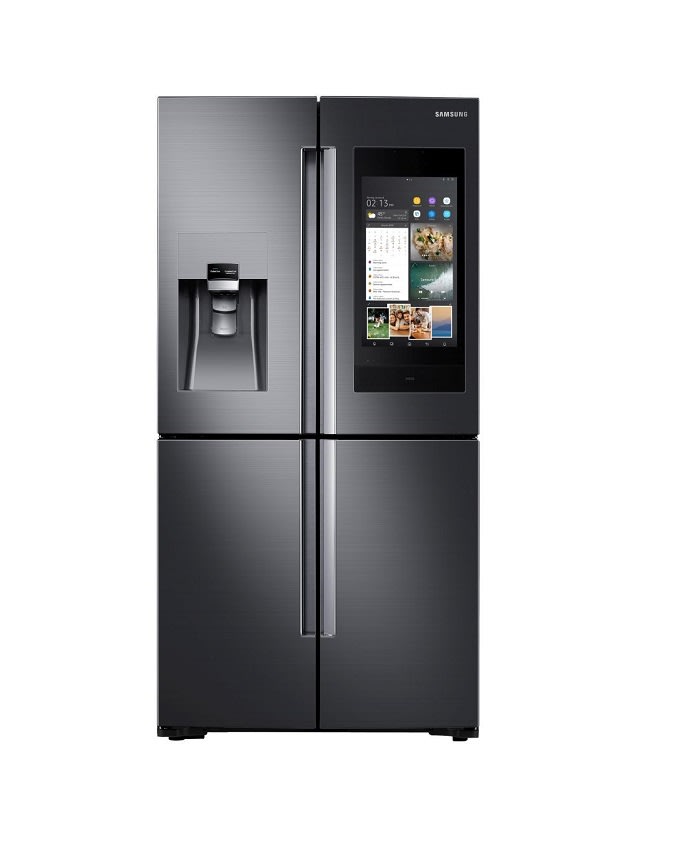 If you're looking for a counter depth refrigerator, you most likely have a certain image in your mind for how you want it to fit in your kitchen. In that case, just get the classy Samsung Family Hub.
It has an aesthetic appeal that can match just about any theme. The fridge is also super useful with its triple cooling system to keep food fresh for a longer time. You can also view the inside of the fridge via the home screen or even through your smartphone after you've connected it.
Moreover, it provides a food list feature that notifies on food expiry dates so you will be able to plan your cooked meals without wasting food.
---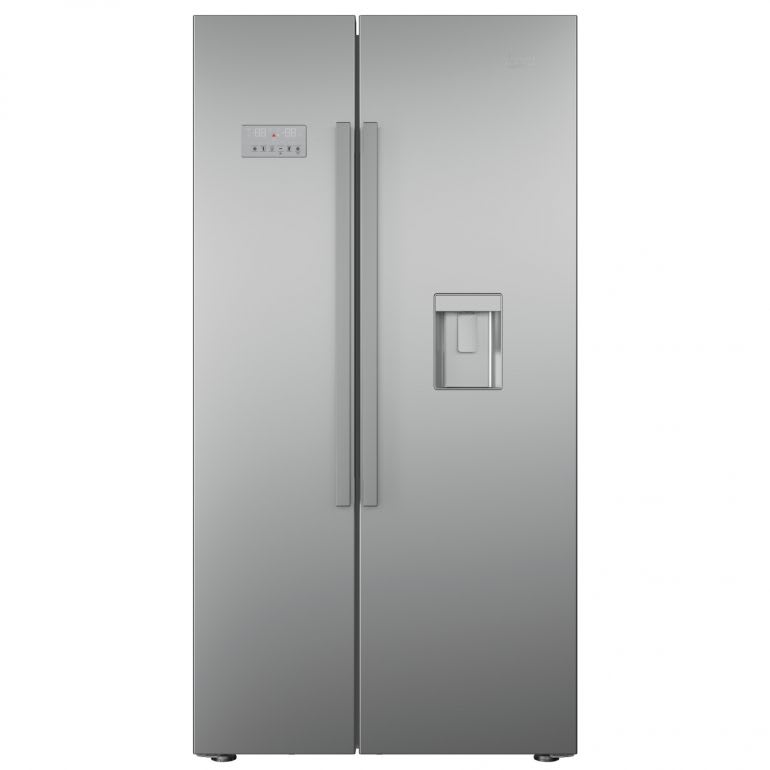 BEKO ASD241S Side By Side Refrigerator With Water Dispenser
SGD 1349.00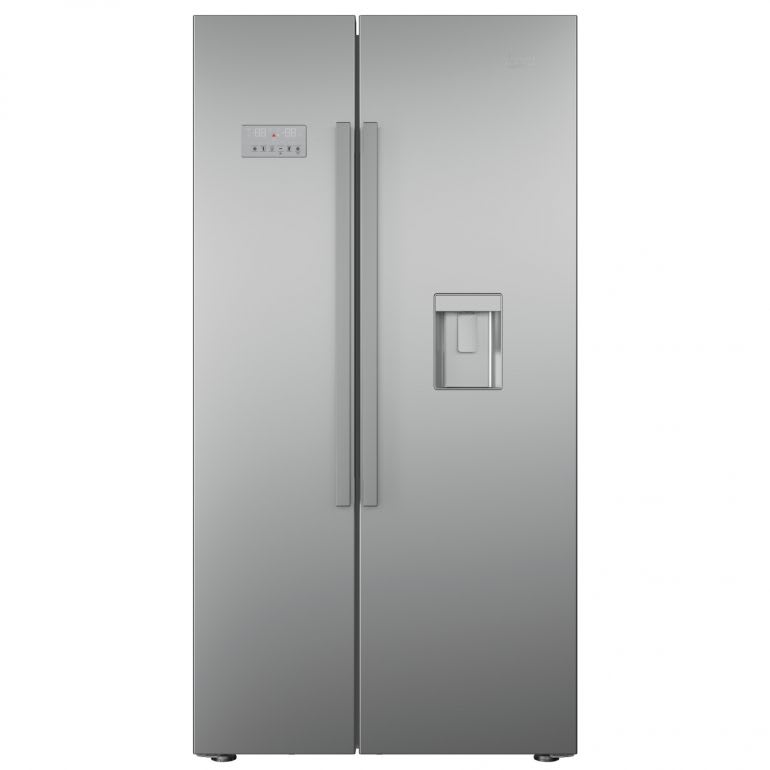 Want something within a low budget but is still of good quality? The BEKO refrigerator with a water dispenser will do great for you. Spacious and convenient, it is all you want in a fridge.
Although it does not have advanced or modern features like a home screen or wifi connectivity, it will keep your food fresh and organised with its multiple compartments and drawers.
---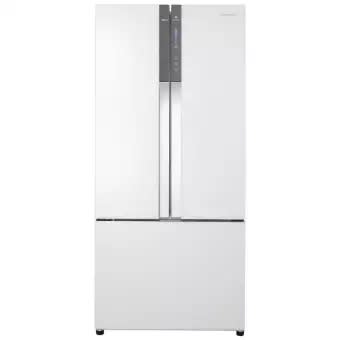 Panasonic NR-CY558GWSG 446L 3 Door Fridge
SGD 1445.00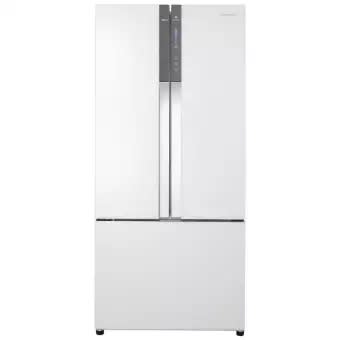 If you're placing importance on the aesthetic appeal of a white fridge, this Panasonic refrigerator is one to consider. It literally comes with cool features and functions to keep raw food fresh.
Supporting that feature is its Prime Fresh freezing technology which freezes food at approximately -3 degrees so that only the surface is frozen. This way, raw food does not harden while staying at its best condition.
The vegetable case can also retain about 90% moisture with the optimal temperature and humidity. This way, fruits and vegetables stored in there can be kept for a longer time while still maintaining its deliciousness and juiciness.
---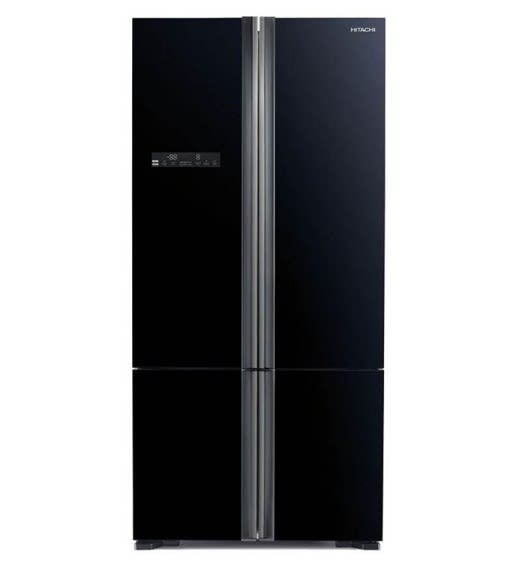 Hitachi RWB735P5MS 4 Door French Bottom Freezer Refrigerator
SGD 2399.00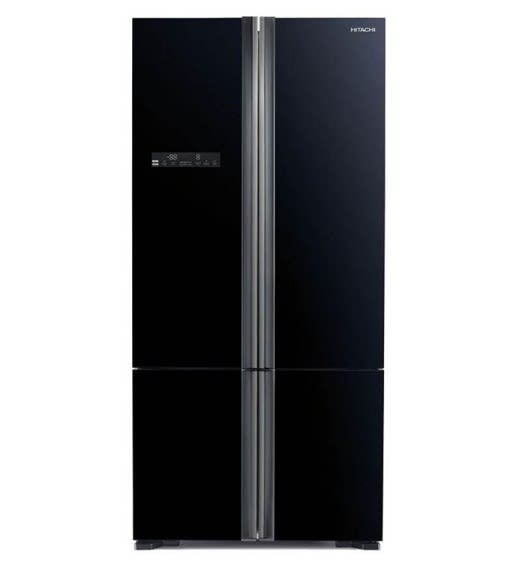 As a fellow dark colour enthusiast, this Hitachi Inverter with 4 French doors will spark a huge interest. It is simple in design, yet stays classy as an everyday refrigerator. With adjustable shelves, you can easily arrange the compartments as you see fit or like. As a bonus, it also has a 10-year warranty which shows the reliability of this product.
---
Disclaimer: The pricing shown is just a good indication of how much these products are worth. The prices could change based on the e-commerce promotions that are going on. If some of the products are not available, do email us at [email protected] Thank you!