Getting an air fryer is a major game-changer for your kitchen. This futuristic kitchen accessory lets you recreate your favourite fried dishes with significantly less oil. Air fryers have been on the market for several years and they come in endless choices of shapes and sizes. To help you figure out the right one for your kitchen, here are the top best air fryers you can get in Singapore.
How to pick an air fryer
It is important to first know and understand the various qualities an air fryer offers so you can better determine which to go for. Below are a few pointers to pay attention to as you check out your air fryer options:
Type
The model of air fryer you pick can affect how much space you have to cook with as well as how much effort you need to put in. Air fryers mainly come with either a pull-out tray or with a bowl.
A pull-out tray is a basket that you can add food to and slot into your air fryer. But this option does not offer you the convenience of checking the progress of your food unless you pull the entire backet out.
On the other hand, some air fryers have a wider bowl with a viewing window in the lid to make it easier for you to check on your food without disturbing the process. Some may even come with a stirring paddle for you to stir your food as it cooks.
Size
Air fryers come in various basket sizes ranging from small to extra-large. You would need to then decide if you want one with a large capacity to feed your entire family or just a compact one for easier storage.
For example; if you live alone all by yourself, a 3L volume capacity might be too much. It's best that you get something around 1.5L 2.8L. Not only are smaller models cheaper, but they're also more practical in terms of usage and power consumption.
Cost
Some air fryers can get pretty pricey. However, the higher the cost does not necessarily mean the higher its quality. Make sure to review the details of each air fryer and choose wisely before you make that investment.
Ease of Use
In our list, we tried to get the easiest ones to operate as much as possible while still getting the best results. However, some are still quite complex, especially for the bigger air fryers as they have more cooking features. If you want to experiment on food and improve your cooking skills, you might want a machine that offers more than just temperature and time controls.
Digital vs Manual Controls
All air fryers come with temperature and timer controls to let you set how hot and how long you want to cook your food. A digital control can make it easier for you to take a glance at how much time is left on the clock and what is the exact cooking temperature. However, for those who prefer a more classic look and feel, an air fryer with manual knobs is still a good choice.
Settings
An air fryer can come with various settings for convenient cooking. Some offer pre-sets to cook chicken, frozen foods, meats, fish, etc. In this case, it is recommended to get one with a fish pre-set as they're quite tricky to cook in an air fryer, so it can become a very helpful tool. However, air fryers with manual settings can work great as well.
Clean Up
Air fryers aren't the easiest to clean. They have a lot of parts, and even though there are only vital accessories that need a thorough cleanup, you still should clean everything to prolong its lifespan. Some models are dishwasher safe while others are not. If you don't have a lot of time to manually scrub its parts, consider a product that doesn't have a lot of accessories.
---
Here are the best air fryers to buy in Singapore:
Philips Premium AirFryer XXL HD9860/91
SGD 549
Philip's all new smart air fryer does all the thinking and cooking for you. Equipped with Smart Sensing technology to automatically adjust time and temperature during cooking, you get to enjoy effortlessly perfect meals every time. Whip up hundreds of delicious recipes with this versatile air fryer which lets you fry, bake, grill, roast, and event reheat your meals.
The full-size XXL capacity means you can even cook a whole chicken to satisfy your entire family. Additionally, it even features 7x Rapid Air and fat removal technology for you to savour all the taste of a crispy chicken without the excess fat.
---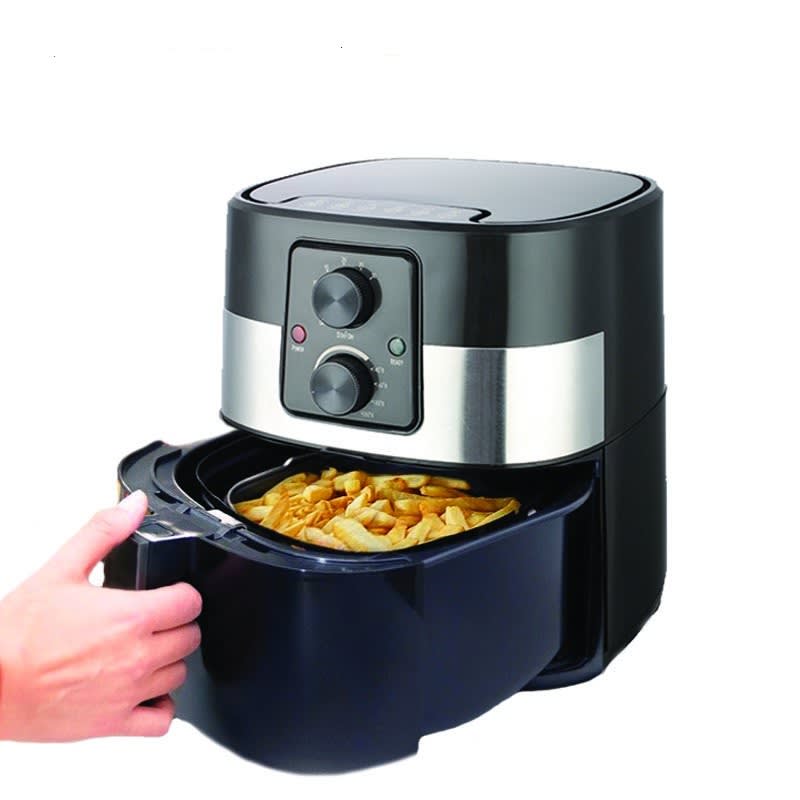 Cornell 4L Air Fryer
SGD 75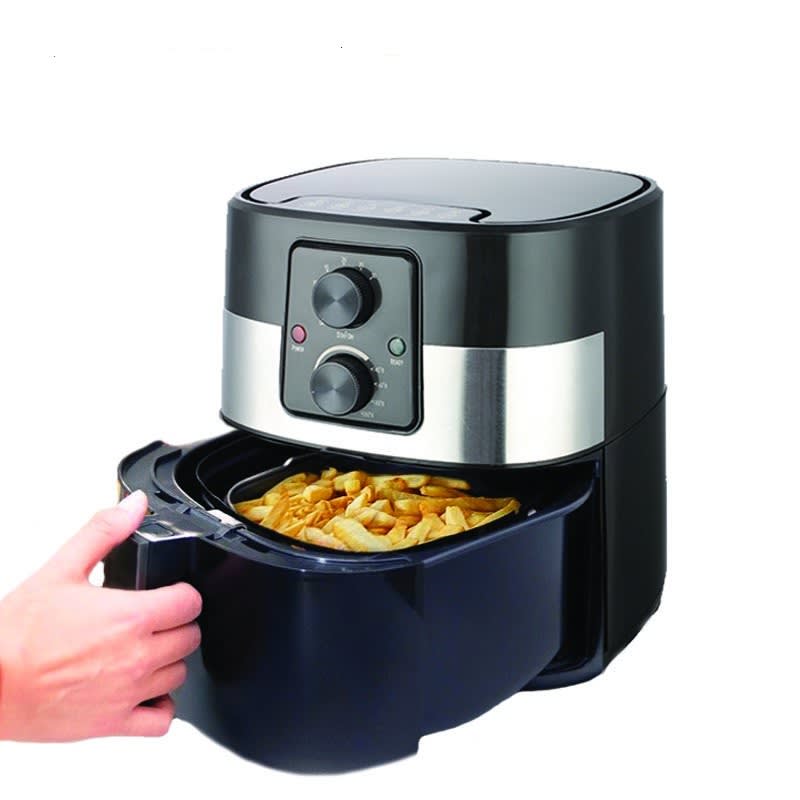 Cornell's valuable air fryer features a coil-like heating element to deliver an even heat distribution to your food. This great attribute ensures that your meals are perfectly crispy on the outside and tender on the inside.
The 4L air fryer even comes with a removable inner basket that is easy to detach and clean without having to go through all the fuss of disassembling your electronic device. Aside from that, the air fryer has a temperature range of 140 to 200°C, and promises to cook up healthy, crispy meals for you with 98% less oil than traditional fryers.
---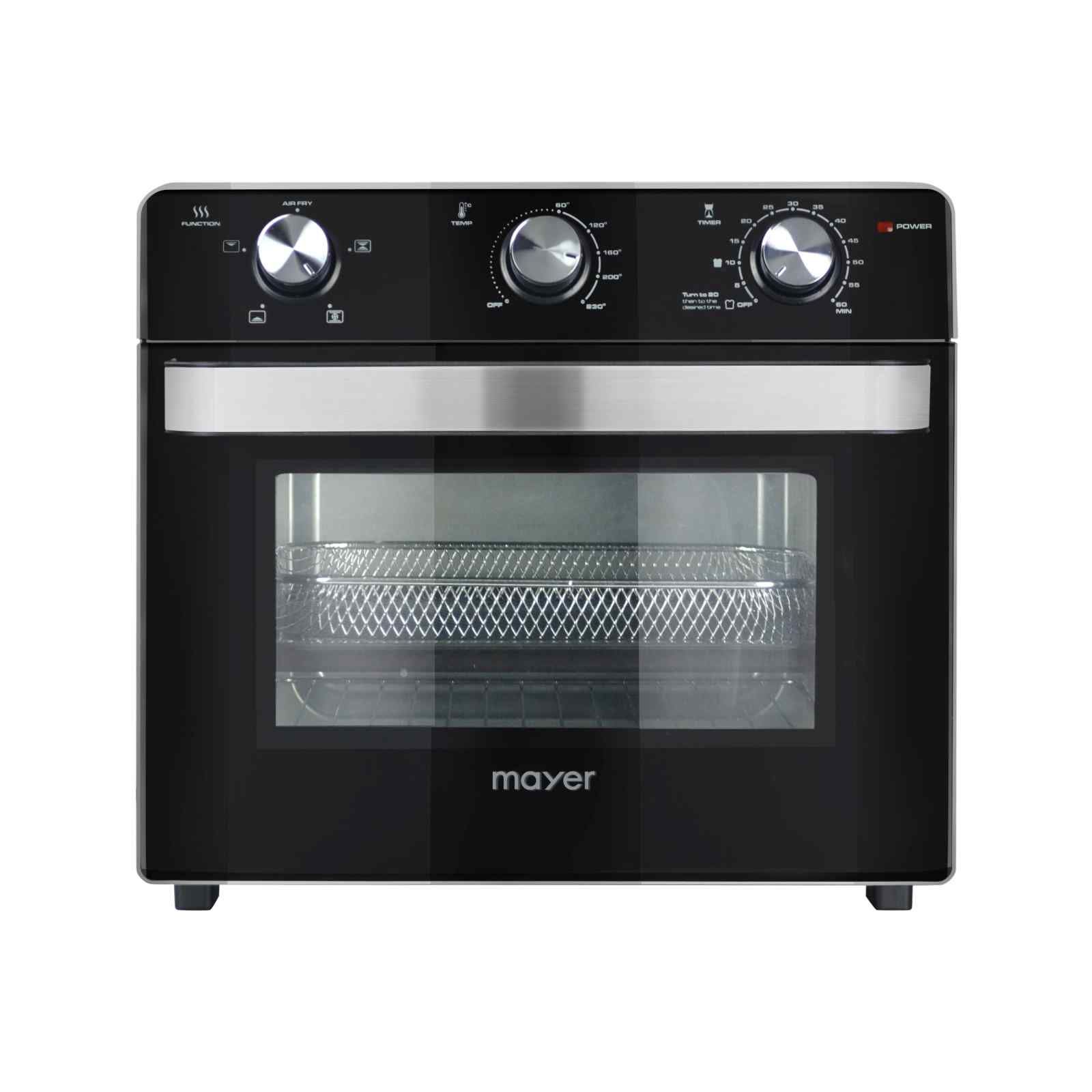 Mayer 24L Airfryer Oven (MMAO24)
SGD 269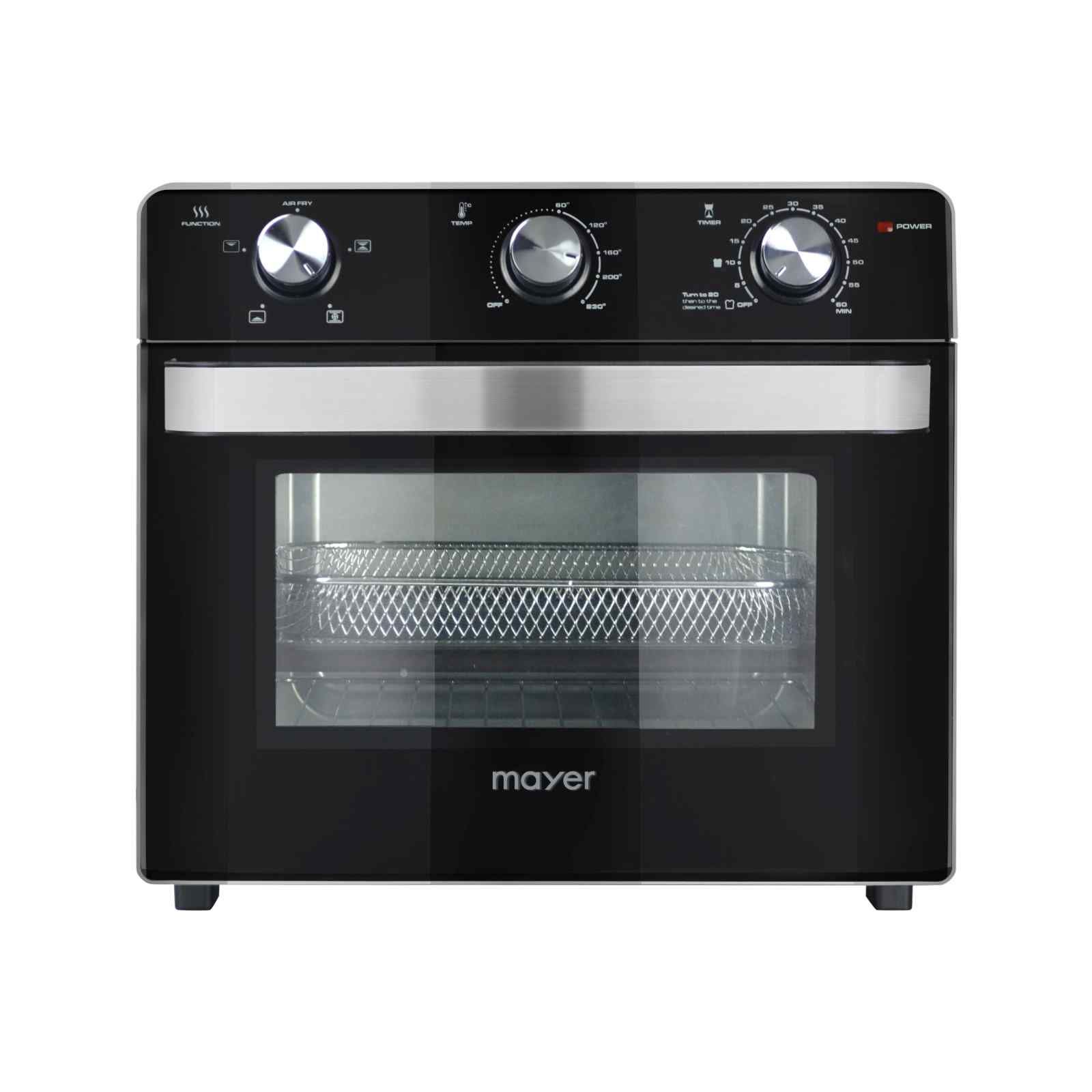 The Mayer 24L Airfryer Oven is a simple option for those who are not a fan of digital displays and touchscreens. This multi-functional device keeps things old school with its manual controls and traditional vibe. Mayer's counter-top conventional oven comes with a built-in air fryer to help you bake, broil, roast, dehydrate, cook, and fry a healthy meal with minimum fuss.
---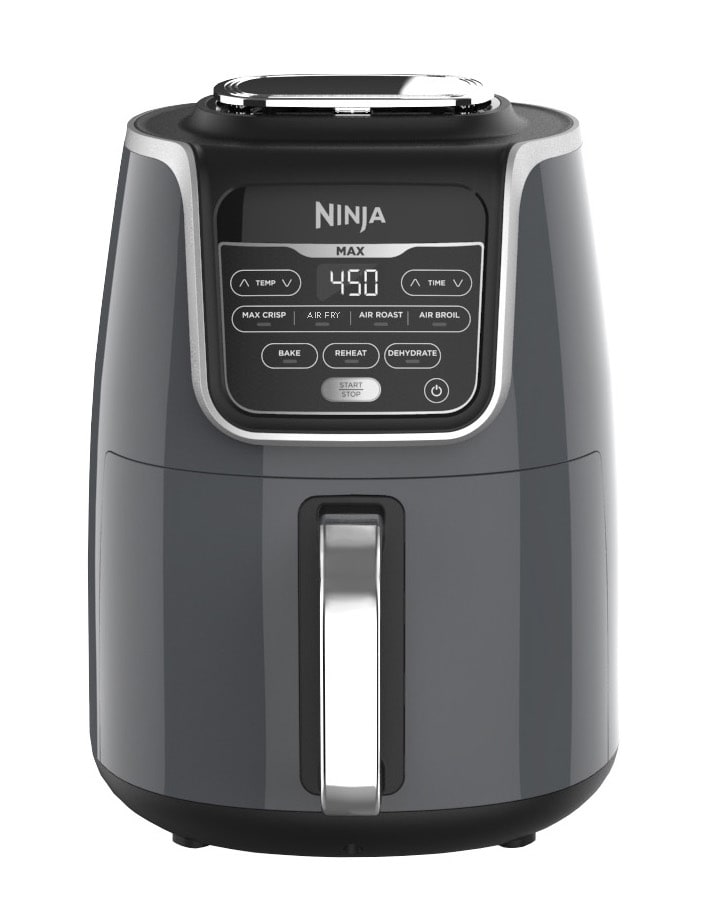 Ninja Air Fryer Max XL (AF160)
SGD 259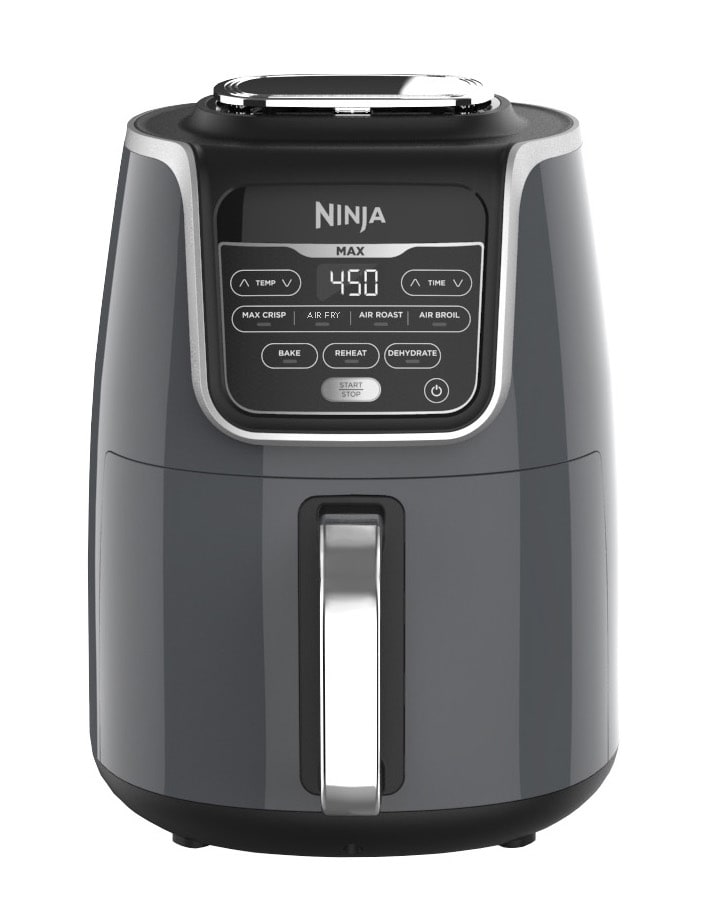 Love to snack on chicken wings but not a fan of the oil? Meet Ninja's Air Fryer Max XL that offers a faster and more convenient way to cook all your favourite food with little to no oil. The Air Fryer features Max Crisp Technology to whip up guilt-free fried favourites that are deliciously crispy with 75% less fat compared to traditional frying methods. This Ninja Air Fryer Max is even dishwasher-safe for a super convenient cleanup.
---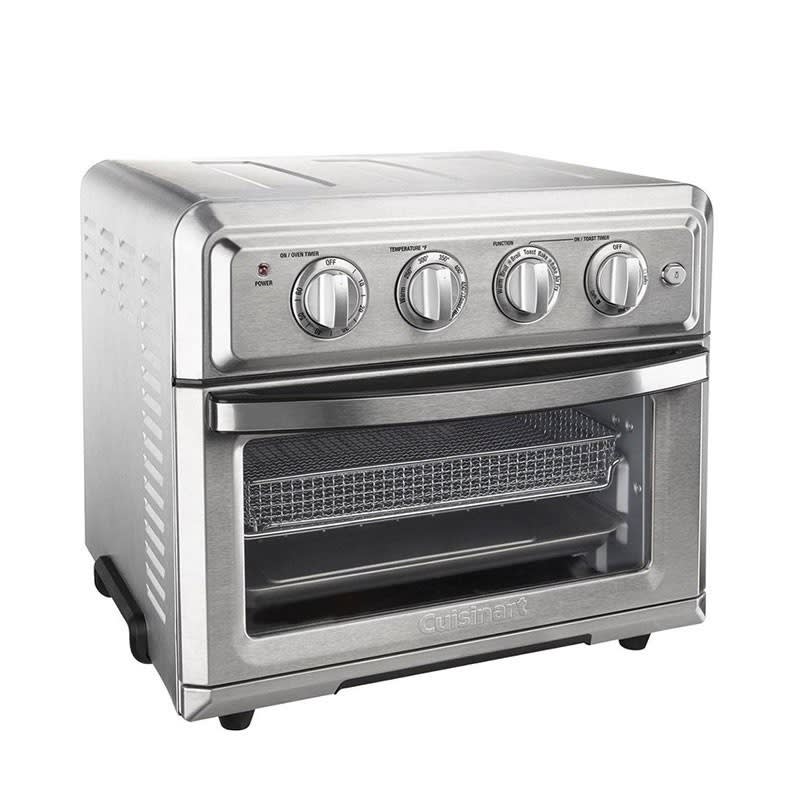 Cuisinart Air Fryer Oven 1630W
SGD 432.6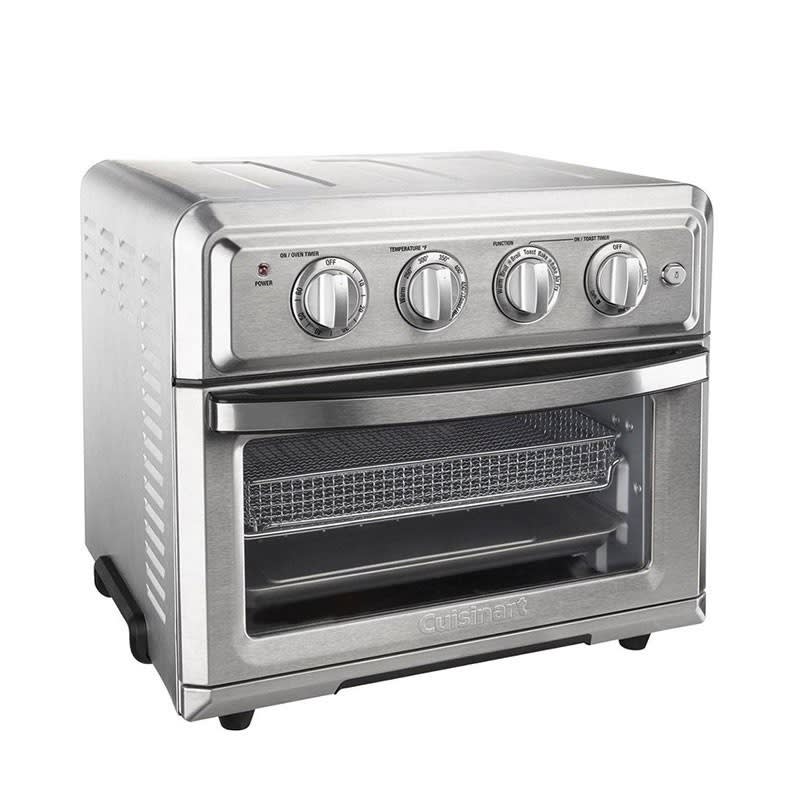 Cuisinart is one of the most trusted brands for kitchen appliances, and the Cuisinart AirFryer Toaster Oven continues that legacy. With a fairly compact footprint, this air fryer toaster oven ditches digital display for a classic four-knob ergonomic dials housed in front that are easy to use. Whether you're frying some fries, roasting a chicken, or toasting a bread, this Cuisinart toaster oven and air fryer combo has you covered in one convenient package.
---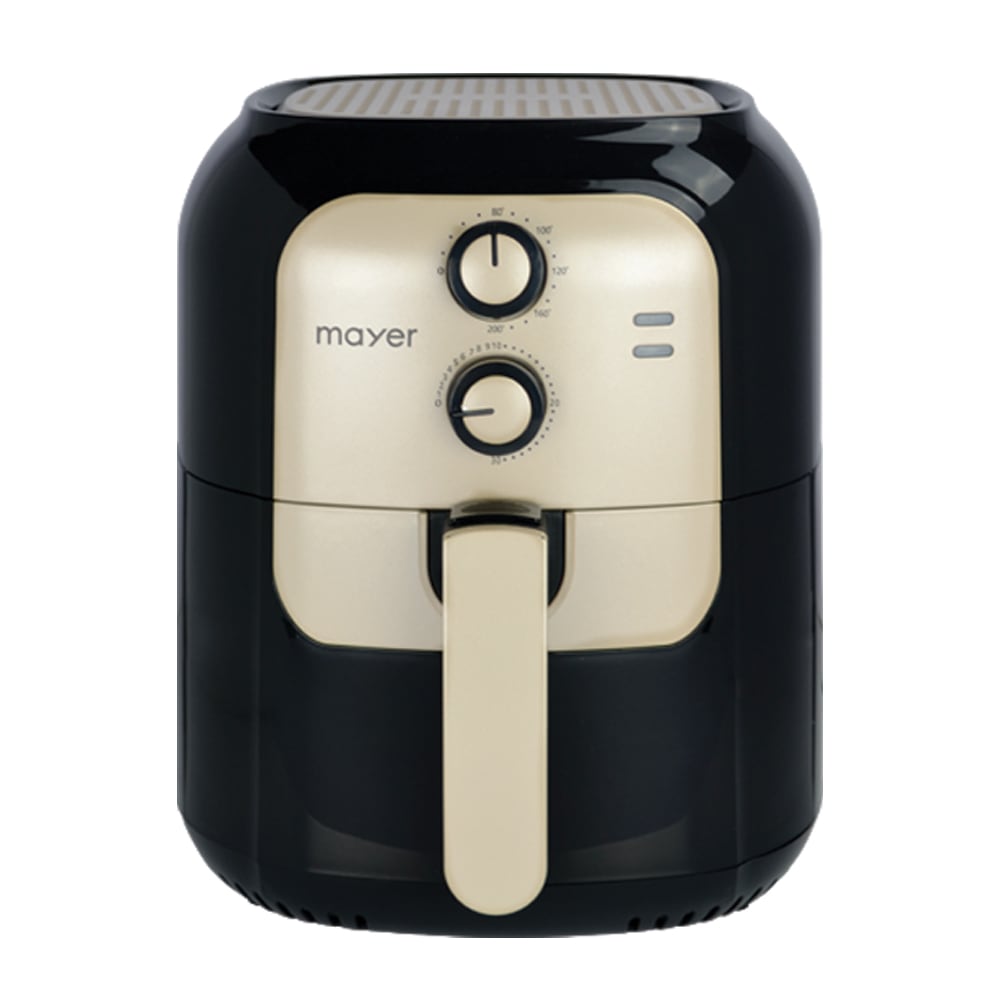 Mayer 5.5L Air Fryer (MMAF505)
SGD 88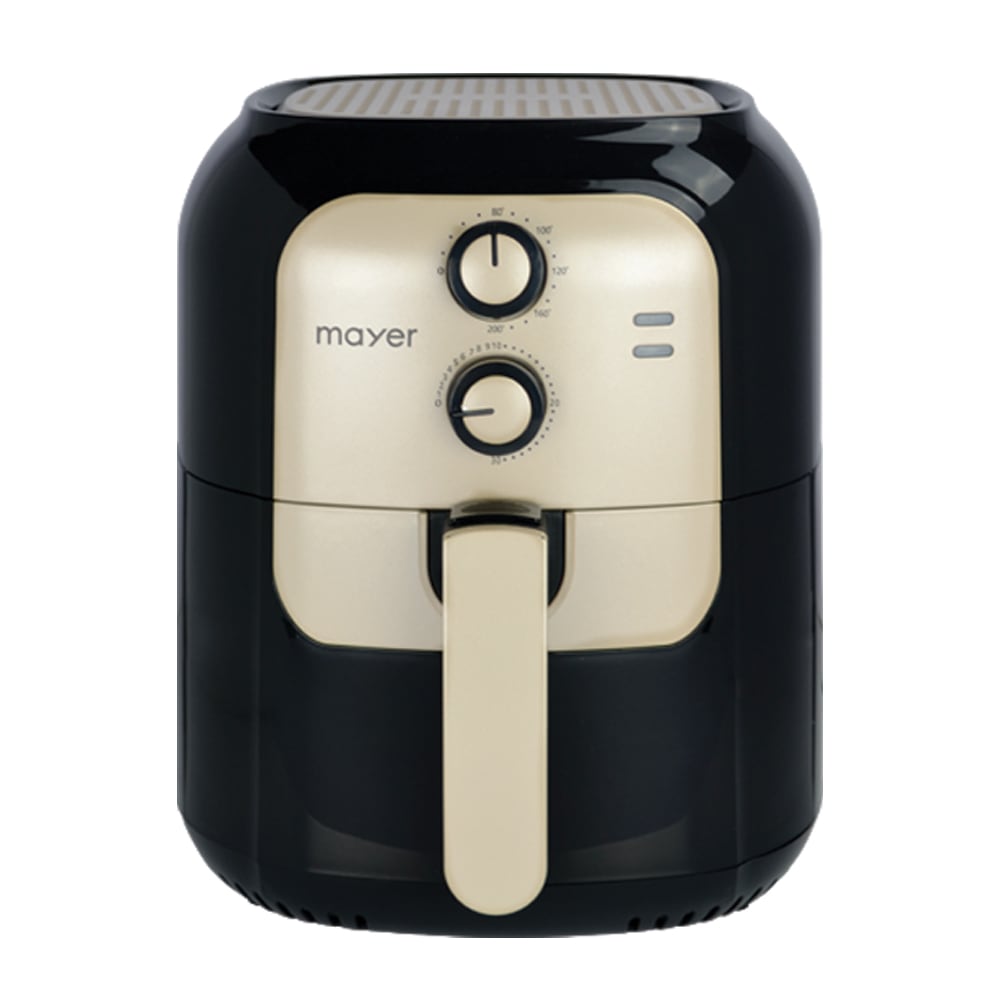 The Mayer Air Fryer MMAF505 is another popular model that delivers great value, performance, and capacity. This air fryer offers temperatures of over 200°C and utilises a detachable frying basket that comes out of the base, allowing for convenient cleaning. With a 5.5L-size frying basket, Mayer's Air Fryer lets you air fry, roast, grill, toast and even bake a large feast fit for a group.
---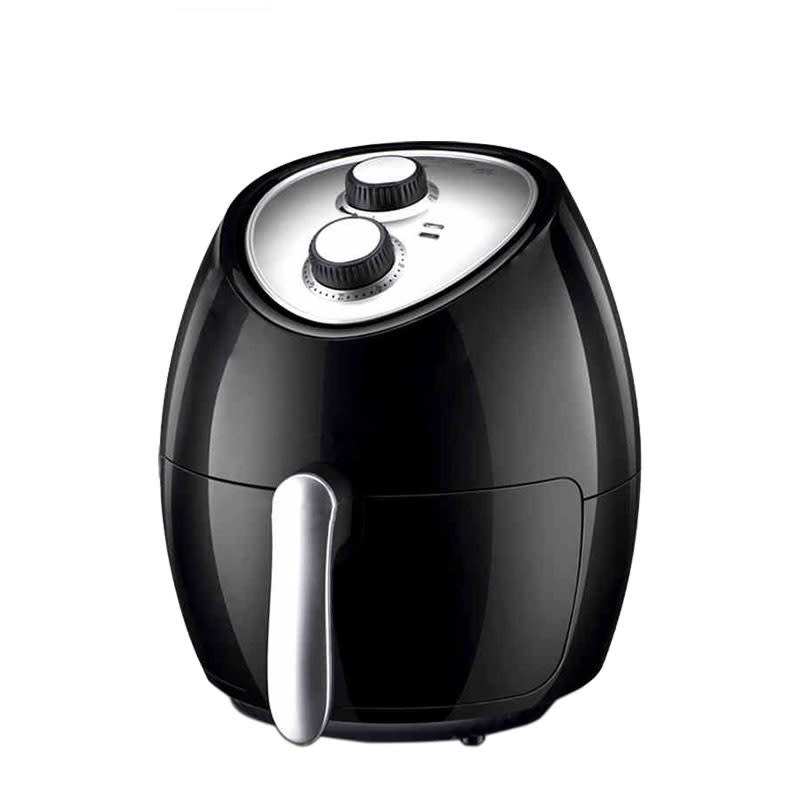 Airbot Air Fryer AF100 3L
SGD 49.9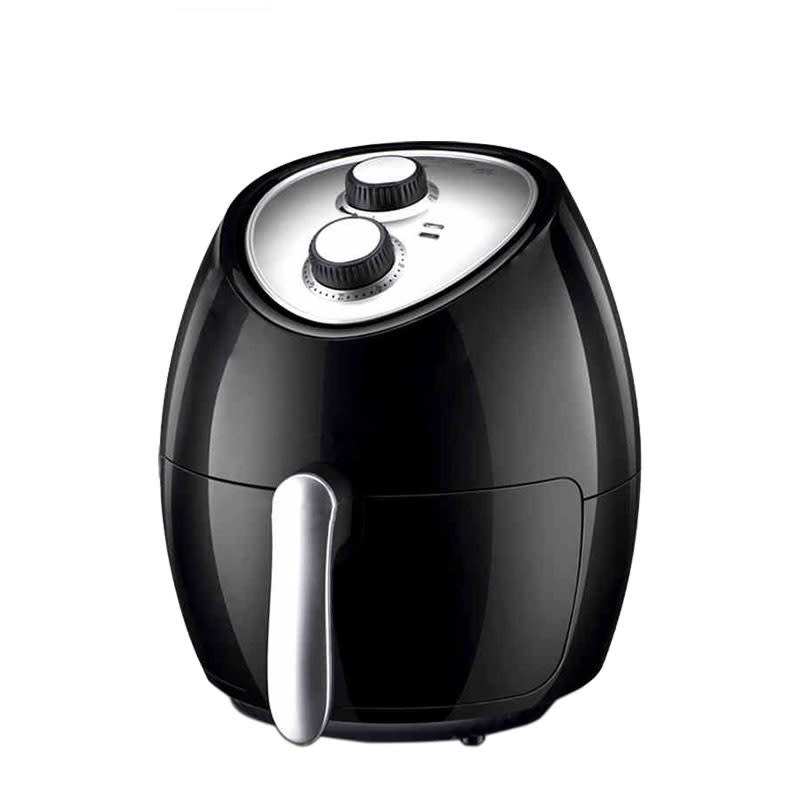 Owning an air fryer does not need to cost you an arm or a leg, and the Airbot Air Fryer AF100 comes with all the whistles and bells, but without the expensive price tag. With a fryer pan capacity of 3.0L, you can cook up a reasonably sized healthy meal for 2. On top of that, the air fryer features turbo airflow to evenly heat up each part of your food, ensuring it is crispy outside and soft on the inside.
---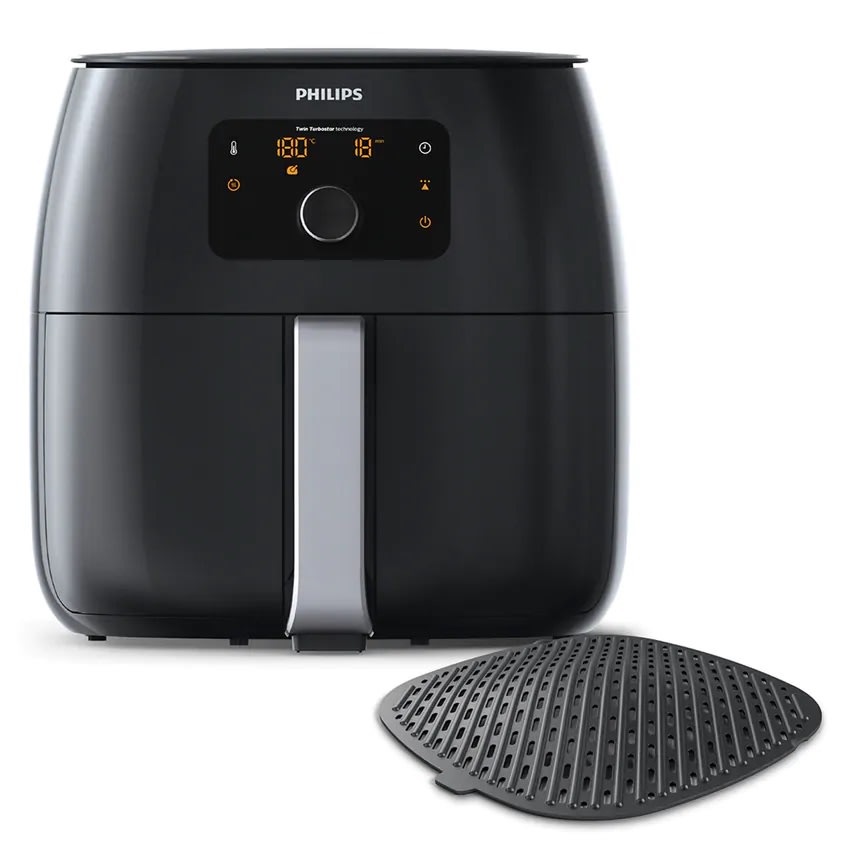 Philips HD9654 XXL Air Fryer
SGD 368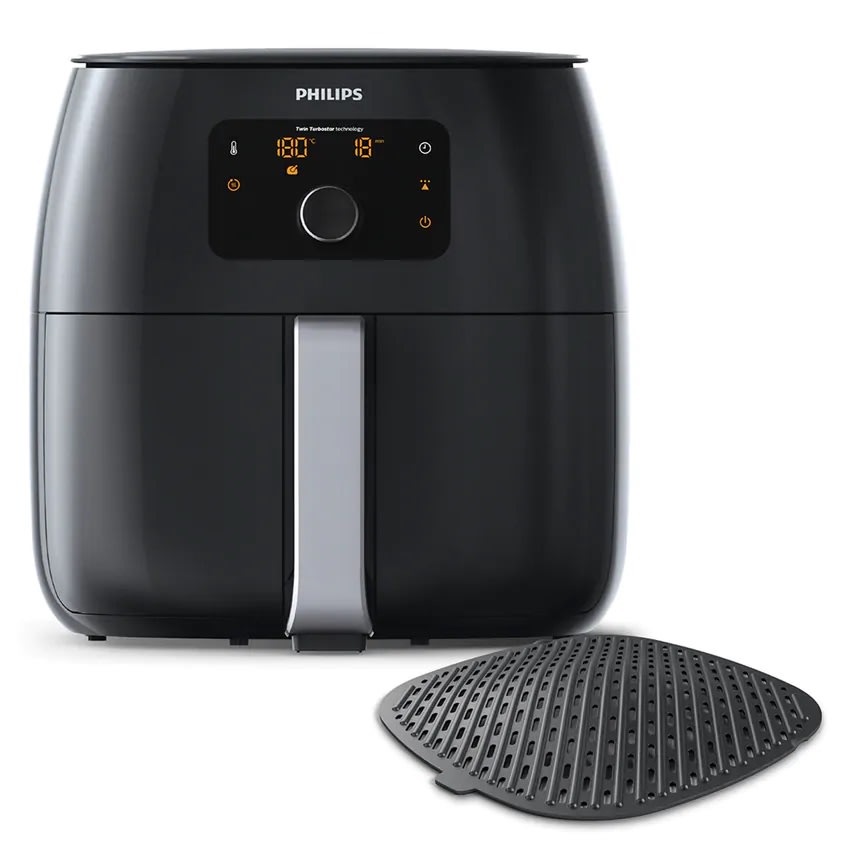 If you want something to cook larger dishes and fishes, then the Philips HD9654 XXL Air Fryer will be the solution for it.
This household-favourite features an ultra-large 1.4kg capacity to handle a whole chicken or a few fishes with ease. Equipped with Twin TurboStar technology, the air fryer circulates high-powered hot air that melts away fat to cook and deep-fry crispy meals that are healthy for your family.
---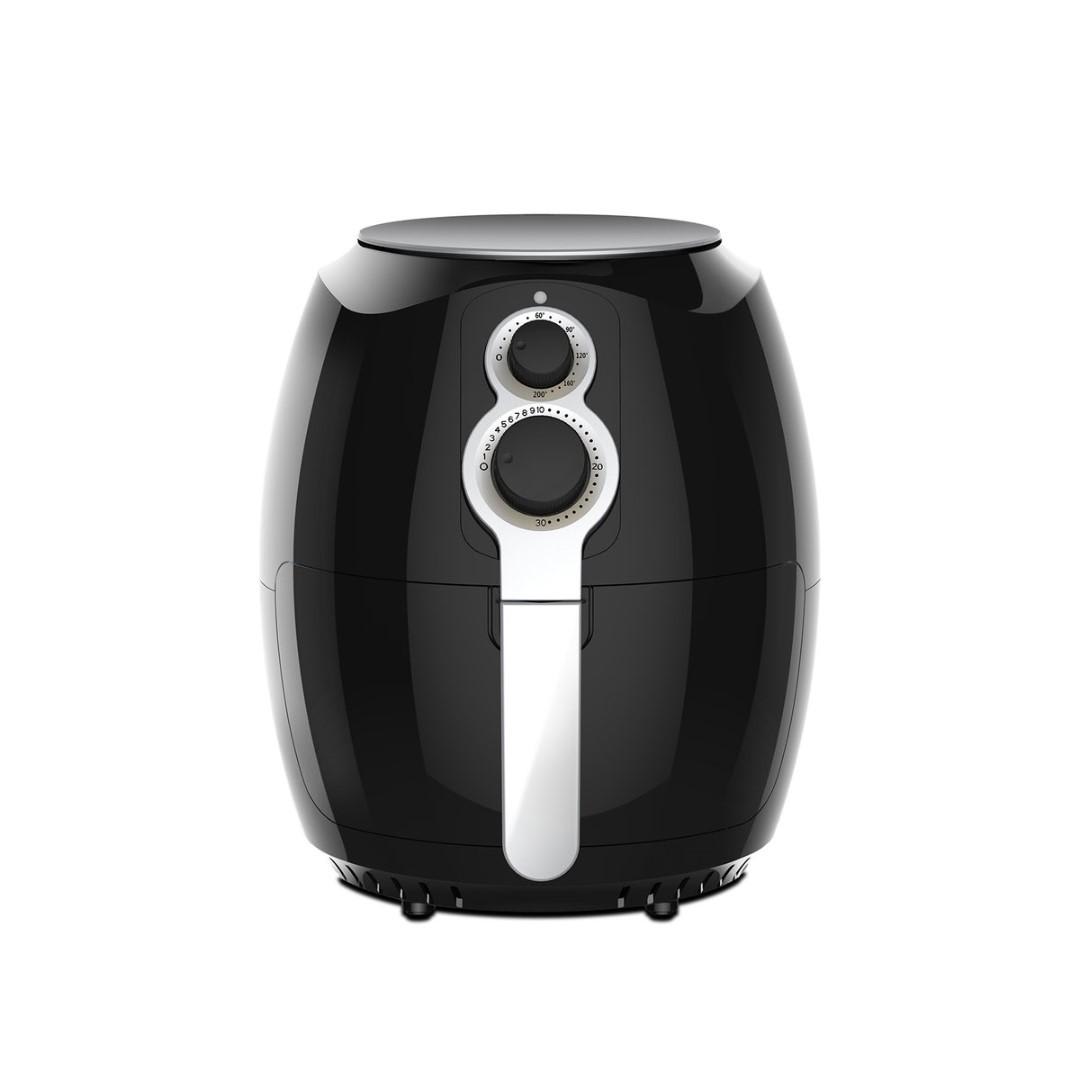 PowerPac Air Fryer 3.5L PPAF608
SGD 65.90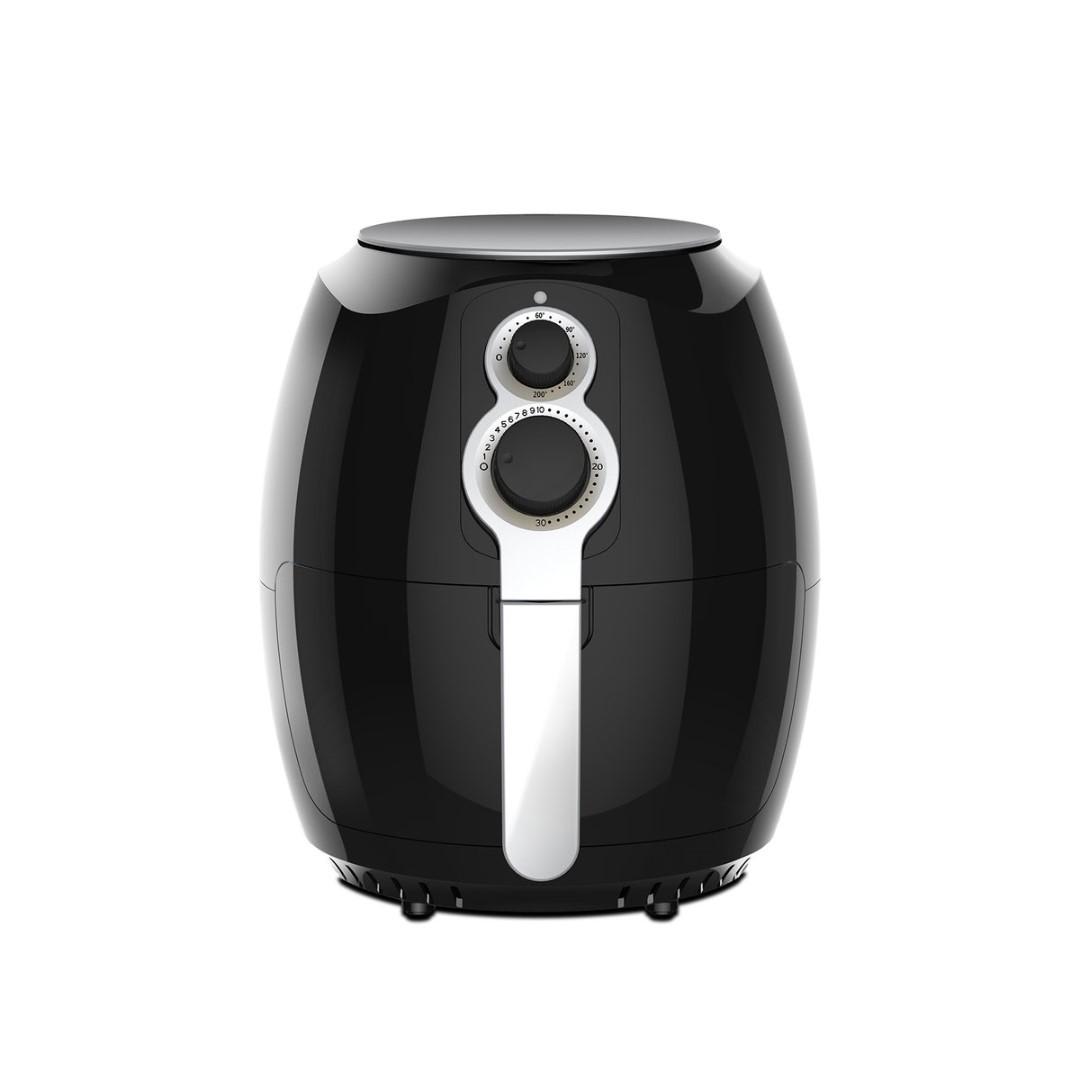 Always worried about all the fat and oil from your fried salmon? With PowerPac's PPAF608 Air Fryer, you can now continue to enjoy crispy meals with up to 80% less fat thanks to its hot air circulation technology that cooks food evenly.
This compact air fryer features a removable basket that is dishwasher safe, so you won't need to fret about any lingering fishy debris on the basket, or smell in your kitchen anymore.
---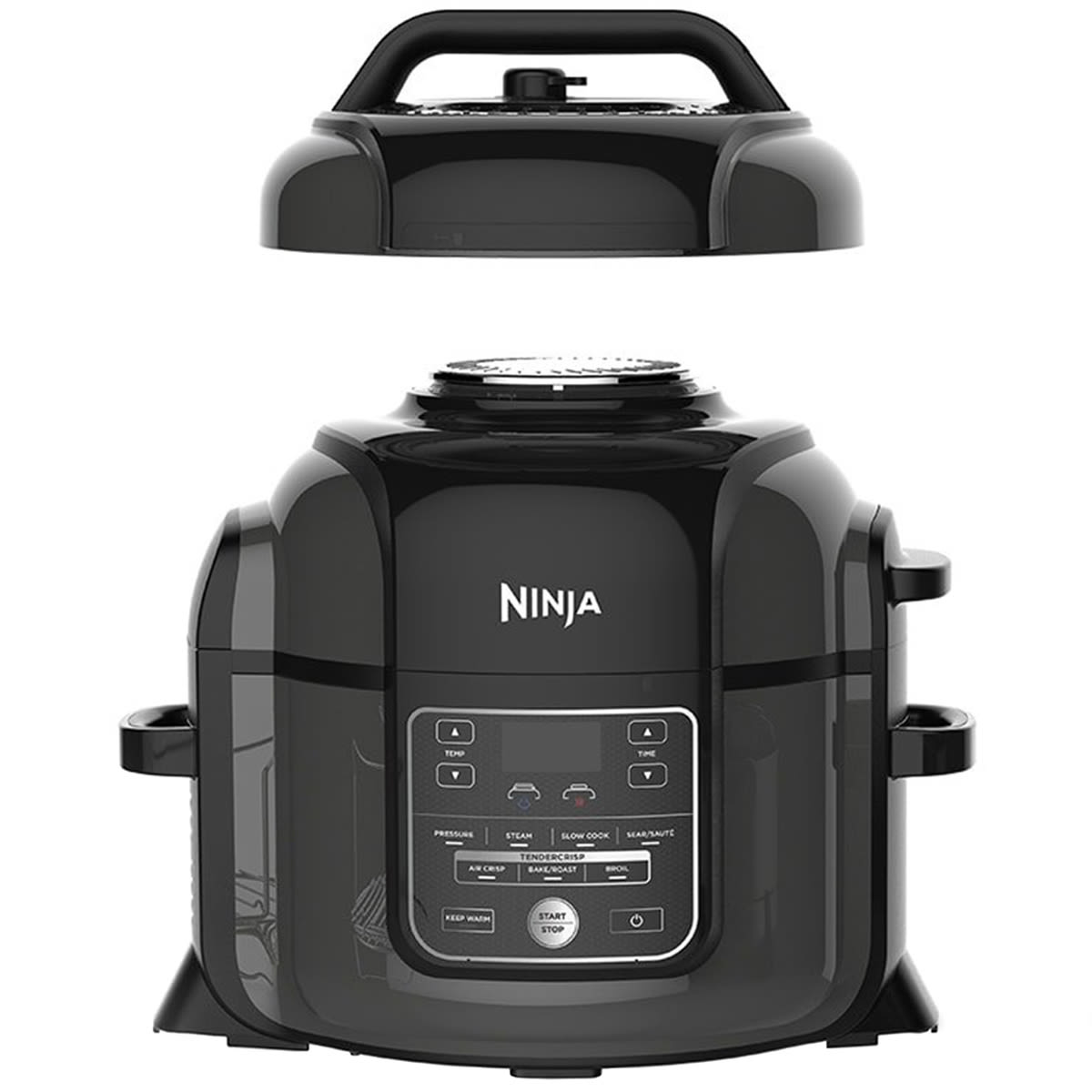 Ninja Foodi OP300 3.7L Pressure Cooker
SGD 399.00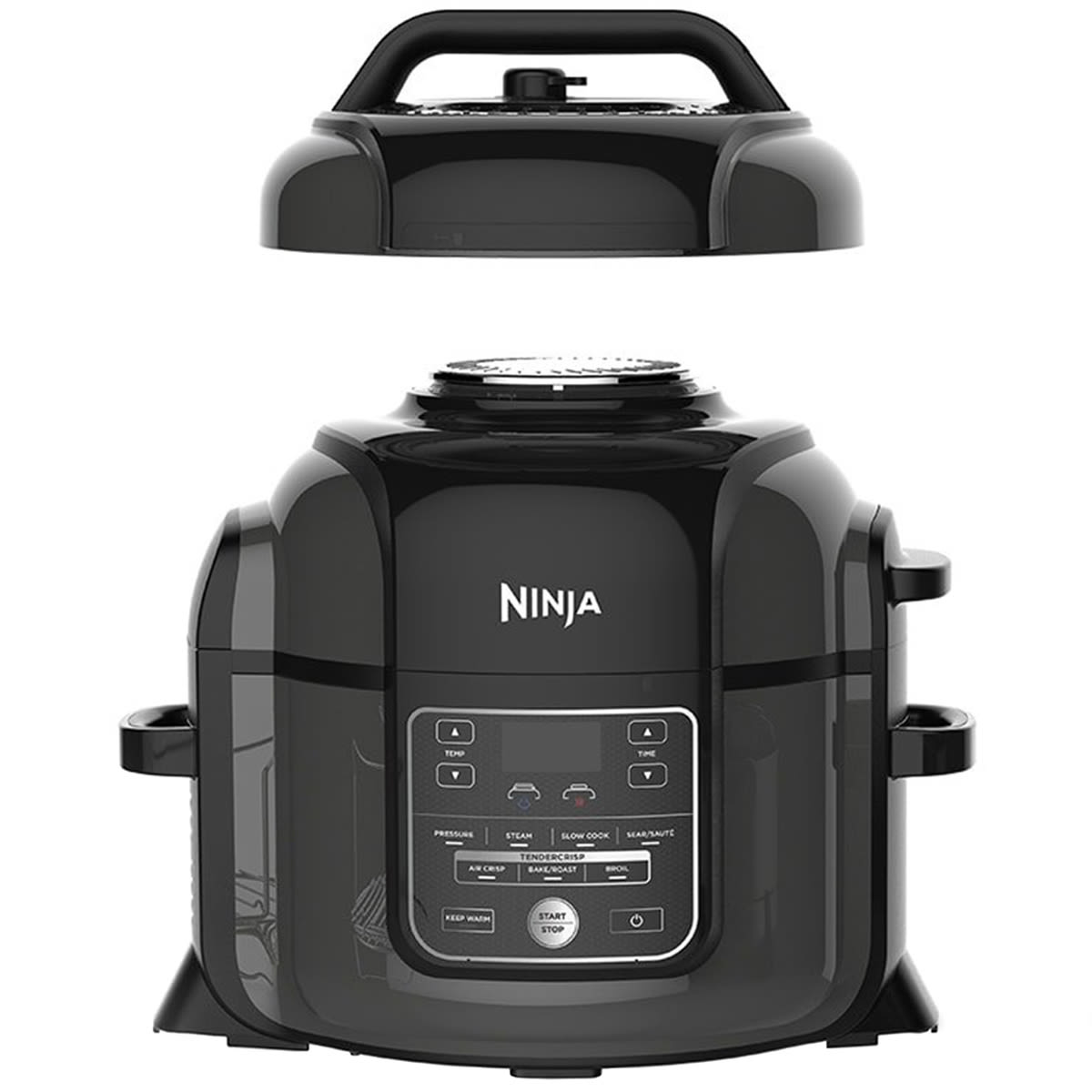 The Ninja Foodi Pressure Cooker features air frying capabilities on top of pressure cooking, grilling, baking, roasting, slow cooking, and steaming functions. That way, it'll help you create flavourful, multi-textured meals with just one pot. Coming with TenderCrisper technology that combines the best parts of pressure cooking and air frying in one, enjoy meals that are crispy on the outside and juicy on the inside.
---
---
Conclusion
Air fryers are the only countertop appliance that guarantees great taste while keeping things healthy. Although they use quite a lot of electricity to function, they're still worth having as you save cooking oil and gas at the same time. If you love fried food and don't want to get fat, you have to get your hands on one of the air fryers above.
Disclaimer: The pricing shown is just a good indication of how much these products are worth. The prices could change based on the e-commerce promotions that are going on. If some of the products are not available, do email us at [email protected] Thank you!
Like writing about great products? We're hiring! Learn how you can write for us!