Buying a fridge is not as simple as just keeping groceries cool to a certain, optimal temperature. Probably back in those days, yes. These days, to buy a fridge, there might be certain desired requirements. In a way, it's like matching personalities.
Which type of fridge should you get?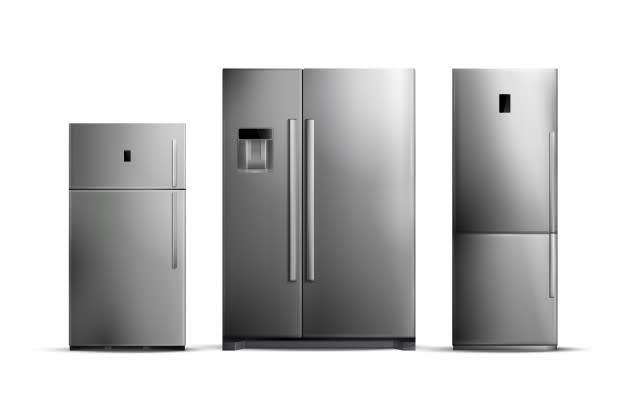 If you are a student staying in a hostel and need to chill certain drinks for late-night studying or as additional supplements when you're on YouTube and Netflix, you will probably be satisfied with a mini-fridge as it is less hassle.
If you are a master chef like Gordon Ramsay, the fridge that you might need is of a higher class. Different compartments for every single category; maybe have a compartment for wine to ease your emotions in cooking or smart technology touchpads to encourage convenience and flexibility in kitchen activities.
In short, it's crucial to purchase a fridge that meets your expectations no matter the budget. Remember that investing in a fridge is a long-term investment. Keep your home and family healthy, and you will also be happy.
More: 9 Best Fridges For Small Kitchens to Keep Your Food Fresh
How to clean a fridge?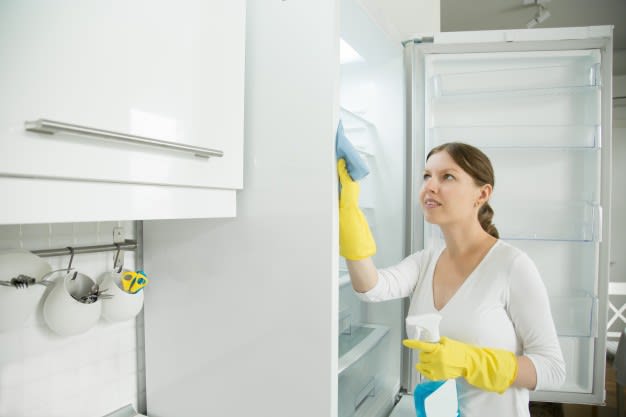 Cleaning your fridge is as easy as finishing it in, more or less, half an hour. Here are some quick steps and tips for cleaning your fridge fast:
Take everything out. It's faster to do so rather than cleaning section by section. The reason is the next tip;

Separate your foods by those expired and those that are still edible. It's much more convenient to place them back together + it's spring cleaning!

If the shelves can come off, get them out too. Make sure to soak them in soapy water, scrub if you must, and have them dry after that.

Wipe the insides of the fridge with soapy water in a spray bottle. After wiping/rubbing the soapy water away, wipe again with water once more.

Make sure you wipe the jars and packaging of your food before you organise them back into the refrigerator.

We'd recommend cleaning your fridge at least once every 2 to 3 months.
More: 9 Best French Door Refrigerators That Shouts 'Convenience'!
Below are some recommended refrigerators that meet different needs and wants, but ensure food freshness and sanitation level meets user's expectations!
PowerPac 85L 2 Door Mini Bar Fridge With Freezer (PPF85)
SGD 288
The 85L PPF85 fridge includes a 29L freezer compartment. It keeps your raw food items safe with its optimal door seal design and Anti-Bacterial and Activated Carbon Filter Interior to reduce the chance of bacterial growth. Additionally, control the fridge's temperature based on your preference. It is ideal for small spaces and saves cost with its energy efficient compressor feature.
---
More: 8 Mini Fridges That Can Be Your Ultimate Cooling Companions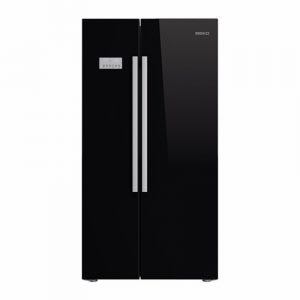 Beko ASL141B Fridge Freezer
SGD 1099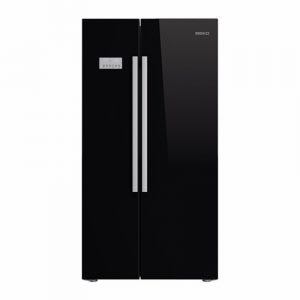 When it comes to keeping vegetables crisp and fresh, the Beko ASL141B Fridge does the job. With its NeoFrost function, it utilises twin cooling fans and evaporators to maintain high fridge humidity. This preserves the optimum freshness of fruits and vegetables. On top of that, the Beko ASL141B Fridge has odour filters which ensures that smells are not transferred between fridge and freezer. Other features include anti-bacterial seals and an external LCD with functional touch controls.
---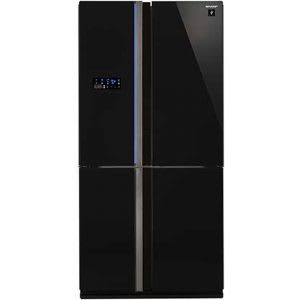 SHARP 2 Door Refrigerator SJ-FS79V-BK/SL
SGD 2999.00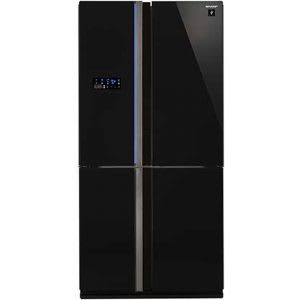 The SJ-FS79V-BK/SL SHARP 2 Door Refrigerator comes with the Plasmacluster Ion System which purifies the air to encourage long-lasting freshness. Apart from the usual functions a fridge typically has in saving energy, ensuring optimum freshness and quick freeze, this fridge comes with an automatic ice-making system.
Make four different styles of ice with this fridge: clear normal, clear large, normal and large ice. With smart technology, the SJ-FS79V-BK/SL SHARP 2 Door Refrigerator introduces the glass touch-control panel for easy and flexible functional access. Perfect for family gatherings and hosting guests!
---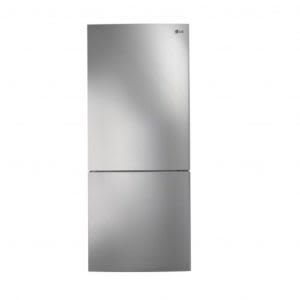 LG GB-B5191PZ Refrigerator
SGD 1471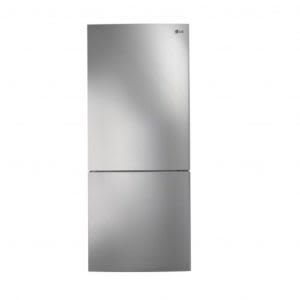 At a capacity of 405L, the LG GB-B5191PZ Refrigerator is different from regular refrigerators. With a convenient net bottom mount freezer, it has a fast freezing function which cuts down freezing time by 32%. The LG GB-B5191PZ Refrigerator includes an inverter linear compressor technology that retains food freshness, lowers noise levels and encourages energy efficiency. Plus, it has a retractable shelf that focuses on flexibility in storing taller items. Less hassle, more fun!
---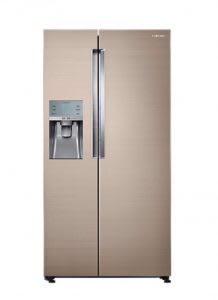 Samsung RS58K65177P Side by Side Refrigerator
SGD 2079.00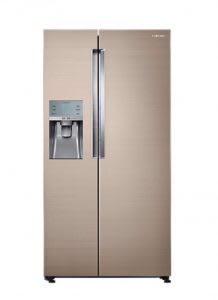 The 575L Samsung RS58K65177P Side by Side Refrigerator comes with a water dispenser, an extra convenient and flexible feature for the family! With the twin cooling plus feature, it ensures optimal humidity care to maintain the crispness and freshness of raw products as well as meat products.
Apart from the energy saving and less noise feature, the Samsung RS58K65177P Side by Side Refrigerator also uses Digital Inverter Technology for high durability.
---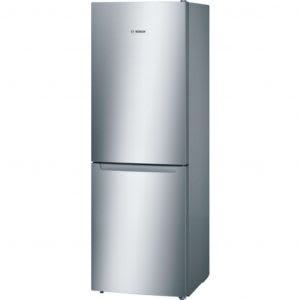 Bosch KGN33NL30 Bottom Freezer Fridge
SGD 649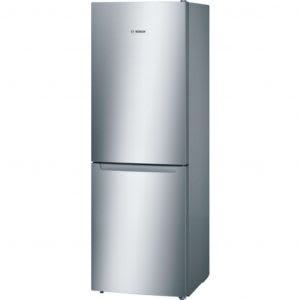 As the name stands, the Bosch KGN33NL30 Bottom Freezer Fridge comes with a stainless steel look design that matches perfectly with a comfortable, loving home! When we think about home, it's about convenience, being time-saving and safety.
The Bosch KGN33NL30 Bottom Freezer Fridge saves time with the No Frost feature, preventing ice from forming to efficiently defrost for a delicious meal. It is convenient to access the freezer box, and the multi-air flow system ensures optimal air circulation. This makes sure food and beverages are safe to consume. All in all, it is an ideal partner for families!
---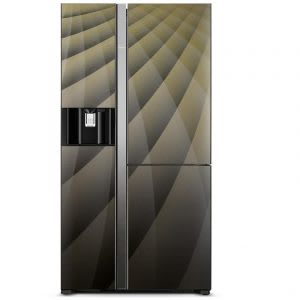 Hitachi RM700AGP4MSX 3-Door Refrigerator
SGD 3784.26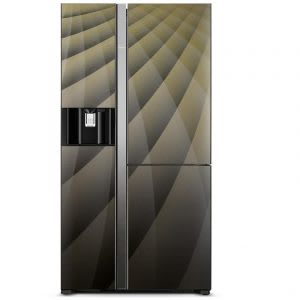 With the attractive side-by-side inverter control function, the Hitachi RM700AGP4MSX 3-Door Refrigerator comes with both ice and water dispenser. All you need to do is just pour mineral or purified water into the 4.0L water tank and it automatically makes ice with easy cleaning!
Other features of this refrigerator are the auto door-sensor touch LED lighted compartments and eco-thermo sensor touchscreen controller. Smart and convenient with minimum fuss!
---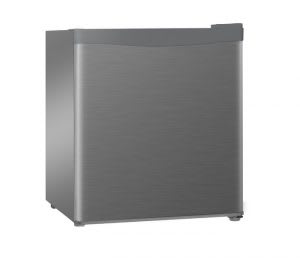 Tecno TFR50 Mini Bar With Fridge
SGD 149.99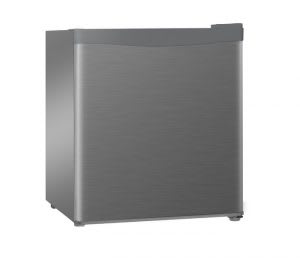 When you think about dorm rooms, space, safety, and convenience are the first to come to mind! Having a huge fridge in the room might cause discomfort and unnecessary heat. Hence, the reason why the Tecno TFR50 Mini Bar with Stainless Steel Look Fridge is your new best friend!
With a gross capacity of 49L, this fridge has all the basic features required. This includes an ice tray compartment and a side rack for storage of big bottles. Additional features include temperature selection and quiet operation. There's no need for sleep disturbance and unnecessary change of room temperature. It is great for those who need food and beverages as fuel for academic motivation!
---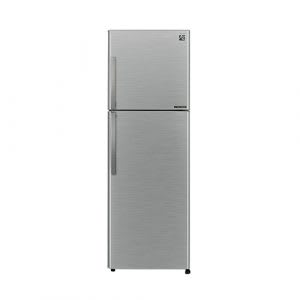 SHARP SJ-D29E-SL 2 Door Refrigerator
SGD 659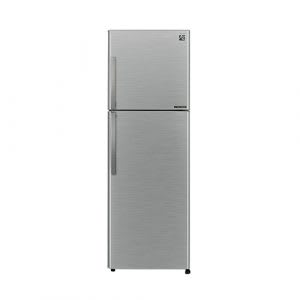 When you think of value, it usually includes being energy-saving, cost-efficient and long-lasting. Hence, why the SHARP SJ-D29E-SL 2 Door Refrigerator fits the bill.
With low vibration and noise for comfort, it keeps food and beverages at optimum temperature. The J-Tech inverter in this fridge encourages better energy saving, efficiency, and optimal cooling surroundings. Additionally, it's a wonder to look at with its slim edge structure together with grip handle and frameless glass door. An attractive edition with personality without the need to break your piggy bank!
---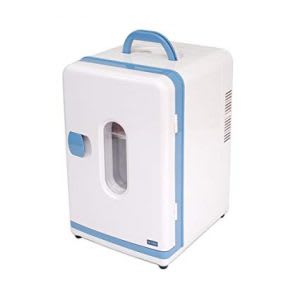 Mini 12-Litre Portable Fridge
SGD 97.9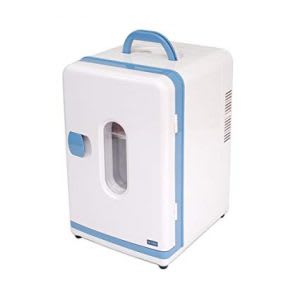 If you are not fussy about brands and simply looking for something simple and portable, this Mini 12-Litre Portable Fridge could be your best bet! It comes with both car and AC adaptor cables which spells out convenience.
At 5.5kg, there's no need to worry about space and portability. For the value, it's decent to keep your items cool and is also an additional benefit to your camping experience. It's not the norm to get a cool ice beer in the middle of the forest. Hence, this fridge pretty much equates to privilege with affordability!
---
Disclaimer: The pricing shown is just a good indication of how much these products are worth. The prices could change based on the e-commerce promotions that are going on. If some of the products are not available, do email us at [email protected] Thank you!