Today's range of vacuum cleaners isn't what they used to be in the past. Today, companies that manufactures cleaning equipment has introduced the public with different kinds of vacuum cleaners such as cordless, bagless and handheld varieties. Depending on the brands and models, each of them has its own unique features and benefits.
That said, we have compiled a list of 10 best vacuum cleaners available in the online platforms that suits your respective needs and budgets.
What to look for in a vacuum cleaner?
By checking in on these key points, it'll help you determine the vacuum cleaner for your home:
Type of vacuum - This is important as it'll determine the power and usage for you. Popular ones are canister vacuums to clean the bare floor. They are also flexible in cleaning out under-furniture spots but are bulkier. Meanwhile, handheld vacuums make good portable devices for cleaning smaller spaces such as your office cubicle, for vehicles and dorms. Of course, they are not suitable to clean the whole house's floor.
Bag or bagless - Vacuums with bags will, unfortunately, require changing, which costs money. But then bagless vacuums also need maintenance and changing of filters such as its HEPA components. Here, it depends on your budget & usage of the vacuum.
Noise - It may be the very bane to do vacuuming at home because of how noisy your cleaner is. So consider one that's won't make you temporarily deaf.
Additional features - Consider vacuums that come with convenient features such as easy-controls & display, eco-mode, different settings for different fabrics/floorings and many more.
Here are our top vacuum cleaners you can avail on Singapore to ease your cleaning sessions.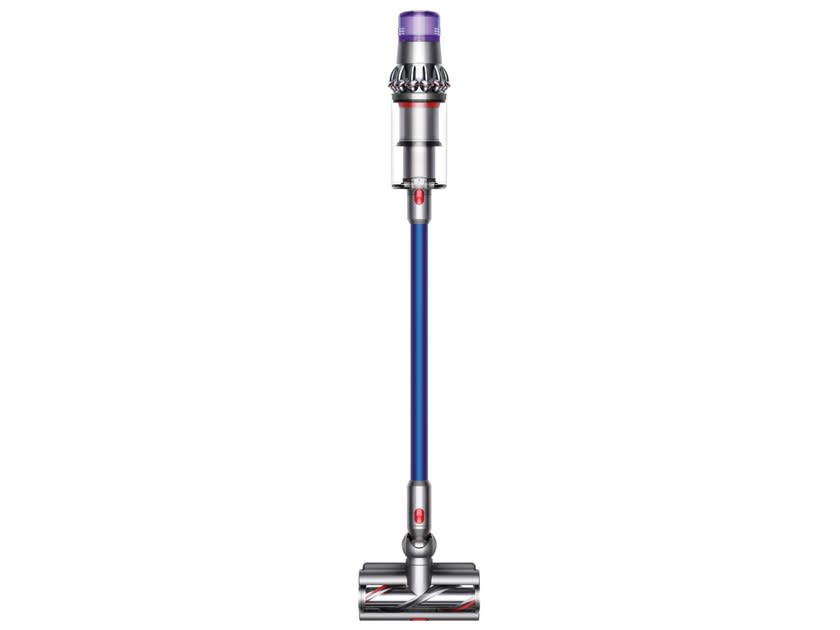 Dyson V11 Absolute Vacuum
SGD 999.00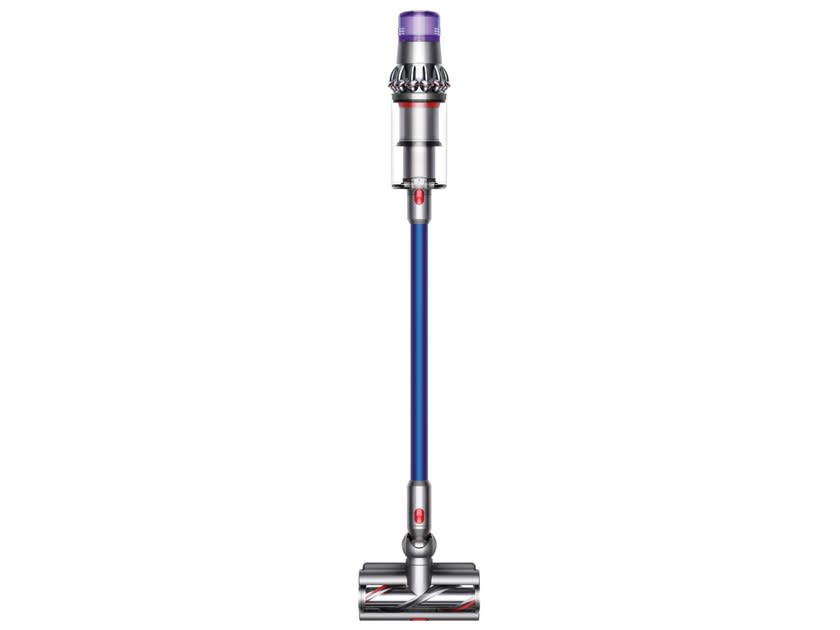 A flagship cord-free cleaner for your absolute vacuuming needs, this vacuum from Dyson has three different modes of suction power - Auto, Boost and Eco. For instance, the Eco mode can last up to an hour of cleaning time.
Then, there's the Auto mode that automatically switches the brush resistance up to 360 times per second using a built-in Dynamic Load Sensor and High Torque cleaner head. The latter is where it does its magic, capable of vacuuming dirt and dust effortlessly regardless of carpets or hard floors.
It also has an LCD screen that keeps you informed such as how long the battery will last in real-time as you starts vacuuming. The vacuum cleaner even operates quietly, thanks to the noise insulation that reduces the sound of the motor vibration. The filtration system helps too, where it can trap 99.97% of particles as tiny as 0.3 microns.
---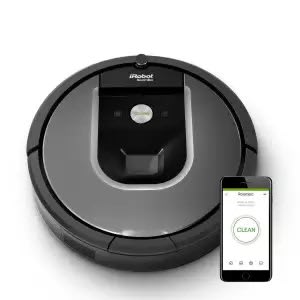 iRobot Roomba 960 Robot Vacuum Cleaner
SGD 969.00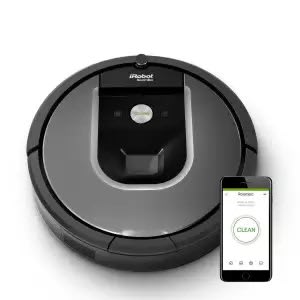 For some people, vacuuming can be a burdensome household chore. Which is why a robot vacuum like the WiFi-enabled iRobot Roomba 960 helps to make your life easier. You can manage your robot vacuum using the iRobot HOME app through various customisations, namely setting up the cleaning schedule or areas that need to be vacuumed.
As for the key features, it has a patented AeroForce 3-stage cleaning system and improved suction power that clean dirt, hair and dust efficiently. The dual multi-surface rubber brushes are worth mentioning as well, where it automatically adapts to clean different types of surfaces ranging from carpets to hard floors.
Finally, the iAdapt 2.0 Navigation with Visual Localisation system ensures that iRobot Roomba 960 covers every possible area such as under the beds, sofas and even hard-to-reach places.
---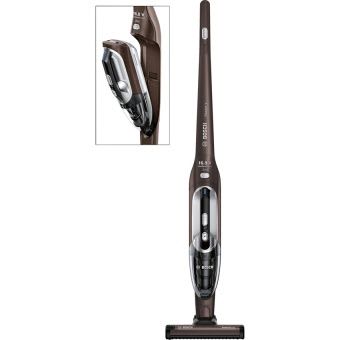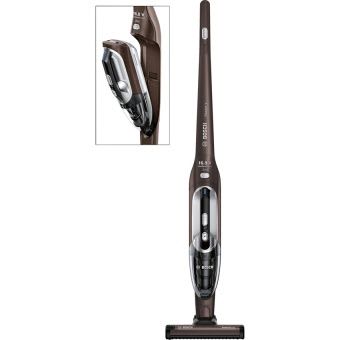 Looking for an upright vacuum cleaner? Here's one for you: the Bosch BBH21622, which has a 2-in-1 handling system that allows you to switch between handstick and handheld. Notable highlights include a powerful electro brush cleaner head that can handle every floor surface, two different suction power levels and a reasonable battery runtime of up to 32 minutes.
When it comes to the cleaning action itself, the Bosch BBH21622's nozzle joint is both flexible and agile enough. That means you would have little problems vacuuming, say under the cabinet or around the corner.
---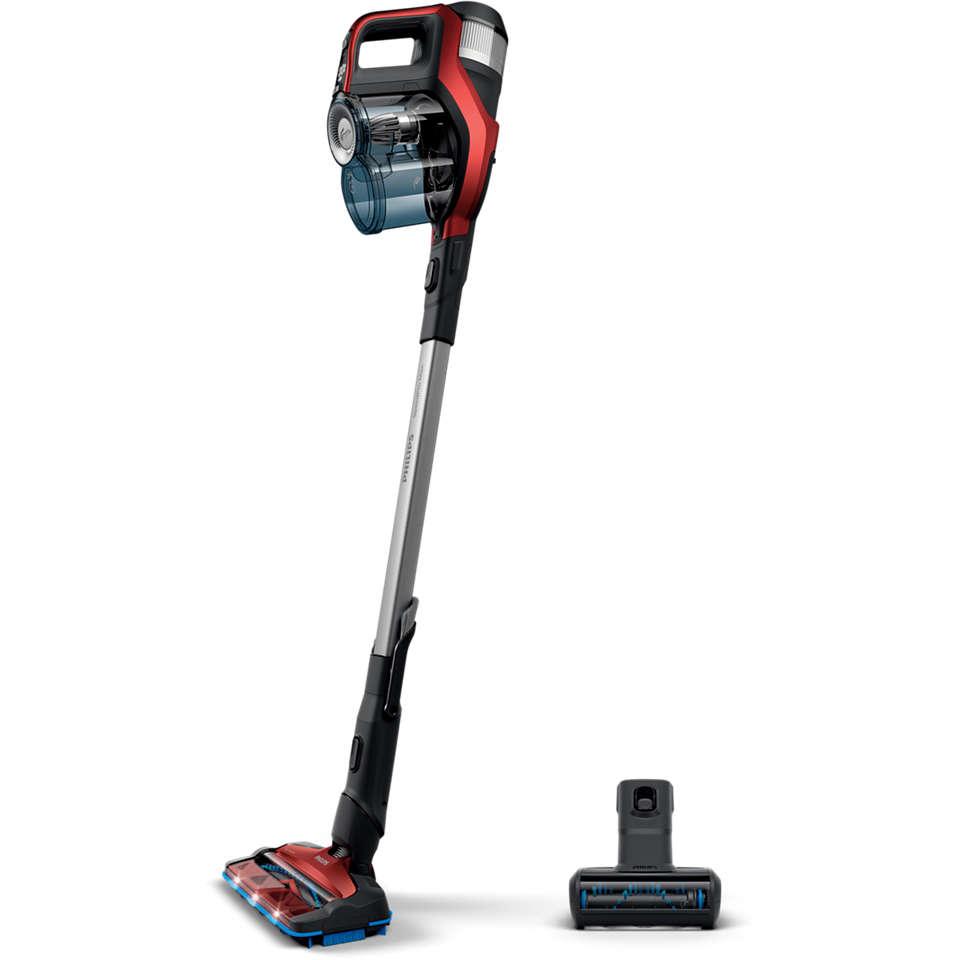 Philips SpeedPro Max Stick Vacuum Cleaner FC6823/61
SGD 499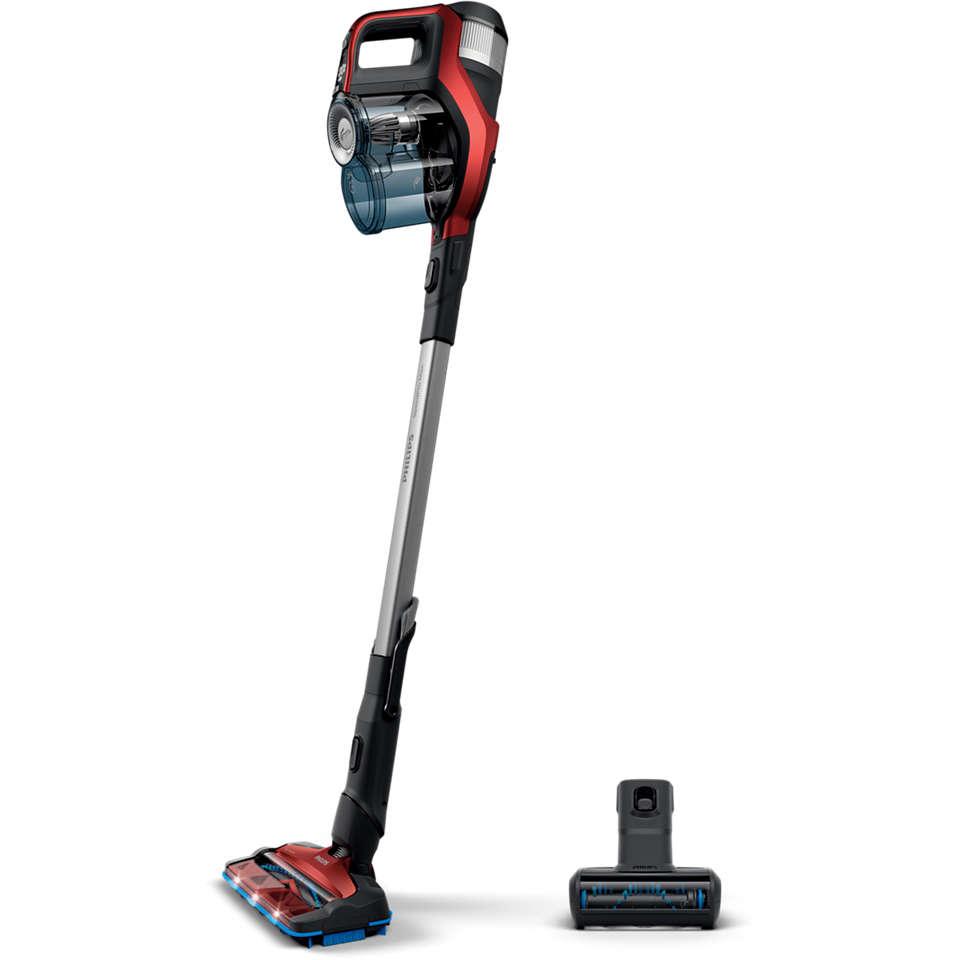 Keep your indoor space clean with the bagless Philips SpeedPro Max Stick FC6823/61 model. It features a 360° suction nozzle that traps dust and dirt in every direction regardless of carpets or hard floors. With the combination of PowerBlade digital motor and PowerCyclone 8 technology, you can expect stronger suction power as well as higher airflow throughout your vacuuming process.
Using a high-capacity 25.2V lithium-ion batteries, you can enjoy a cordless vacuuming experience of up to 65 minutes, depending on your chosen mode (Eco, Normal & Turbo). Tracing hidden dirt or hair under the sofa or bed is no longer an issue as well, thanks to the LED lights integrated with the nozzle that helps to improve visibility.
---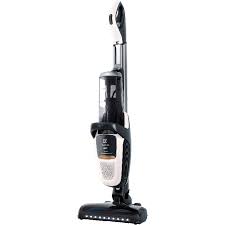 Electrolux PF91-6BWF Pure F9
SGD 799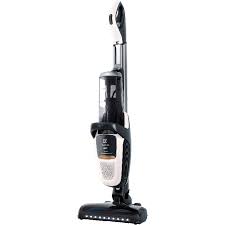 Here's a handheld vacuum cleaner that is made flexible for cleaning the ceiling and under the furniture with little hassle, thanks to its unique FlexLift mechanism. It works by letting you adjust the height of its telescopic tube accordingly. And in case you are tired, the self-standing design allows you to place the vacuum cleaner aside whenever you need it.
Powered by the lithium-ion battery, you can set three different power levels between Max, Mid and Long with their respective lasting runtimes from 17 minutes to 60 minutes top. The LED nozzle, in the meantime, helps to illuminate dark or dimly-lit areas such as underneath the bed to make vacuuming easier to spot.
---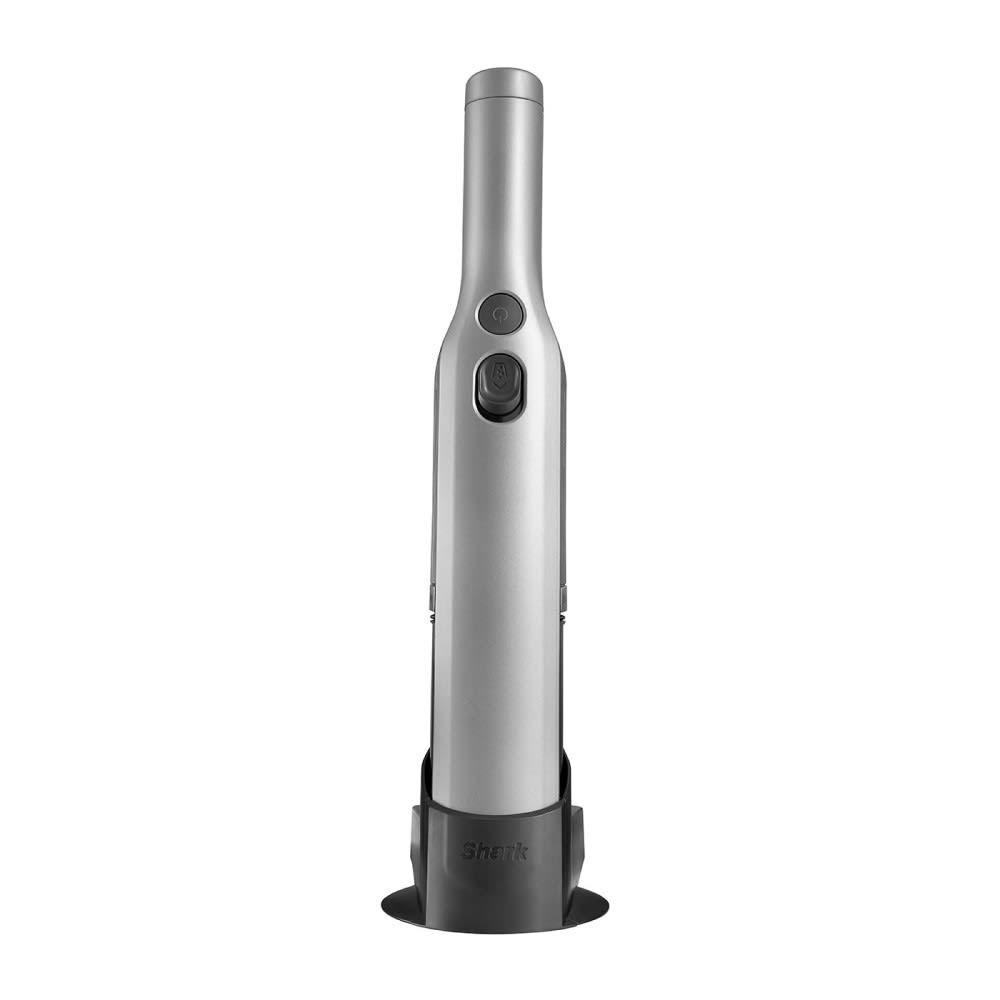 Shark Clean Ion Hand Vacuum Cleaner WV203
SGD 399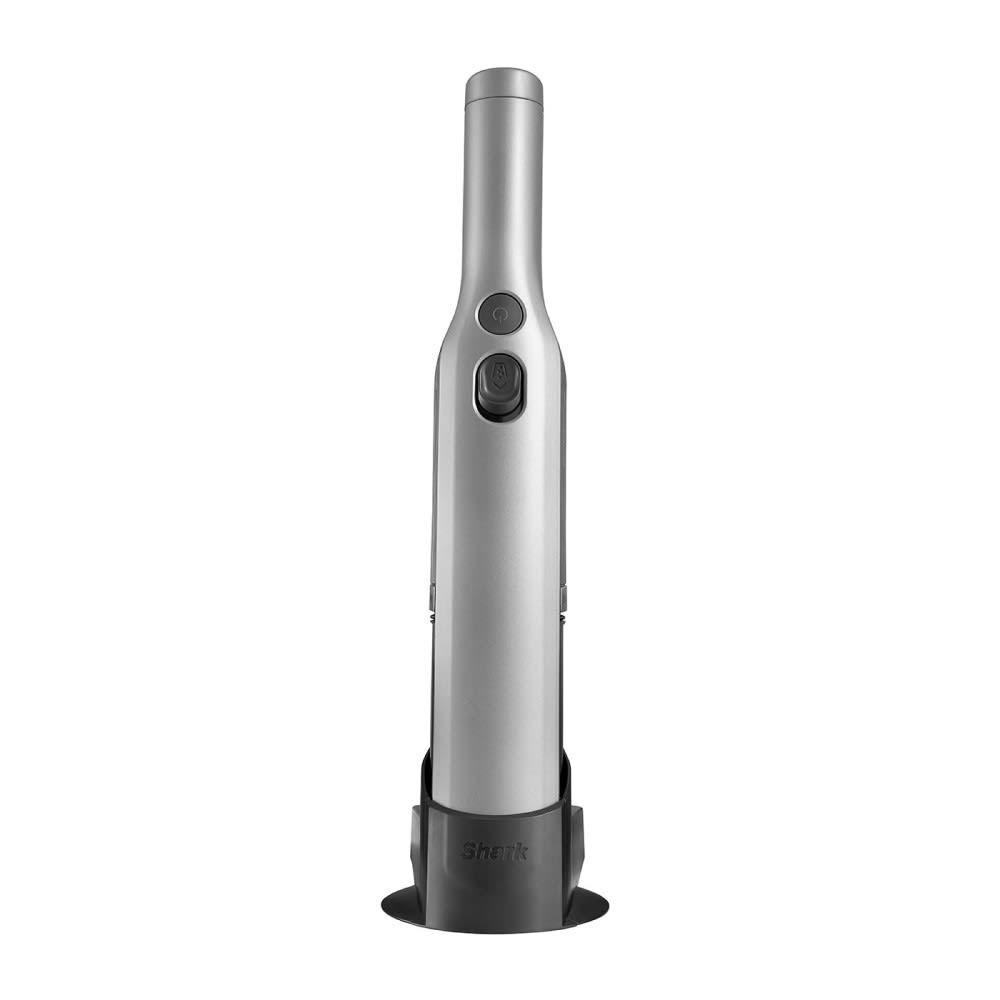 At just 650g, the Shark Clean Ion WV203 is light enough to hold in your hand and easy enough to move it around while vacuuming. Not to mention the compact-sized design means you have little trouble cleaning tight spots or crevices like inside the drawer or a car.
Other features to look out for includes a speedy brushless motor that has 115W of suction power and a cordless operation using a single battery of up to 10 minutes of usage. But in case you are running out of battery, there's a bundled lithium-ion battery with a charging dock for quick-charging purposes.
---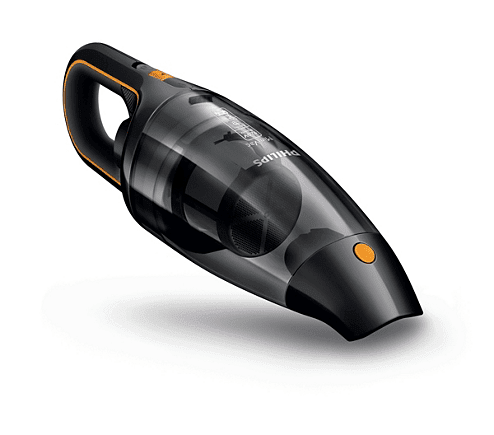 Philips FC6149 MiniVac Handheld Vacuum Cleaner
SGD 119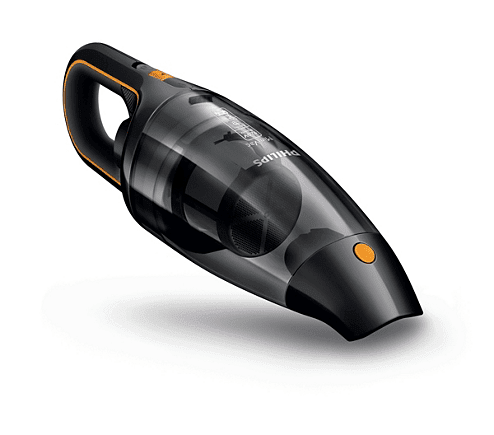 Suitable for home and car uses, this portable Philips FC6149 MiniVac model runs on a 12V battery that can last up to 11 minutes of runtime. There's a charging stand included where you can recharge the vacuum cleaner. It has a 2-stage bagless cyclonic airflow that uses high suction power and double filtration system to trap the dirt inside.
This vacuum cleaner is also efficient for cleaning dust, even the finer particles with the help of the aerodynamic nozzle design. Holding the vacuum cleaner itself is comfortable and firm enough, thanks to its looped handle with soft rubber coating. Each purchase comes with 5 accessories such as a long hose tube and small brush tool for different cleaning needs.
---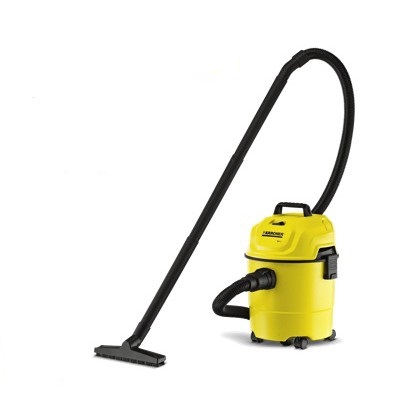 Karcher WD1 Multi-Purpose Wet/Dry Vacuum Cleaner
SGD 109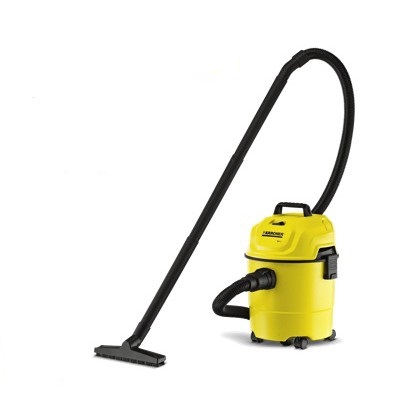 The Germany-based Karcher needs no introduction, given its illustrious brand history of manufacturing high-quality cleaning equipment for the last 85 years. Take their WD1 model, for instance. This feature-packed yet affordably-priced multi-purpose vacuum cleaner with impact-resistant 15L plastic container that can handle both wet and dry surfaces.
Sporting the iconic yellow-and-black design, you can use it to clean both of your home interior and exterior and even other areas such as inside the car or clearing minor water spills.
Accessories include the likes of crevice nozzle and blower function, with the latter being handy for blowing scattered leaves. It also comes with a handle, making it easy to carry the vacuum cleaner around.
---
More: Experience More Freedom with These 9 Cordless Vacuum Cleaners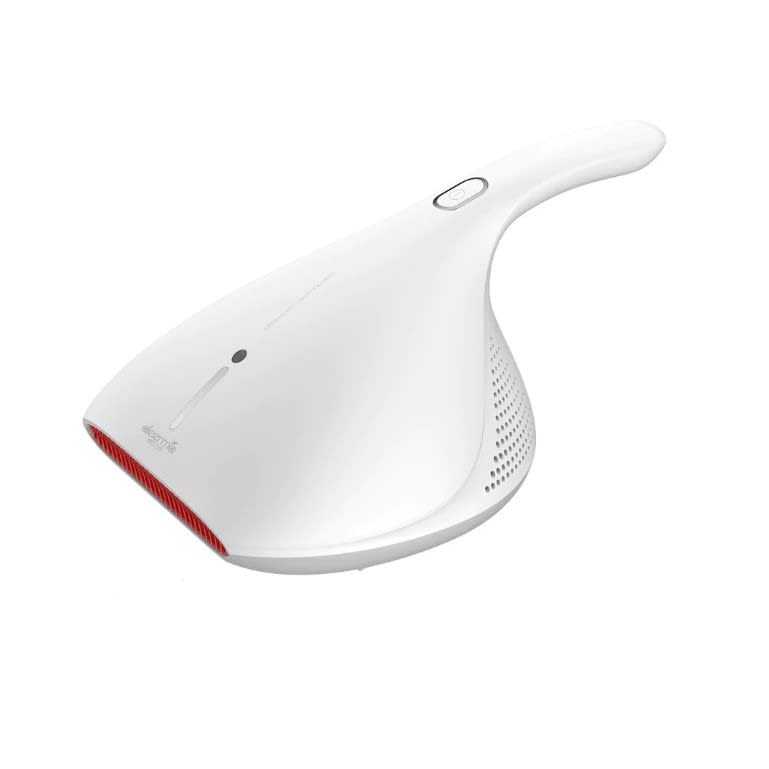 Xiaomi Deerma CM810
SGD 59.9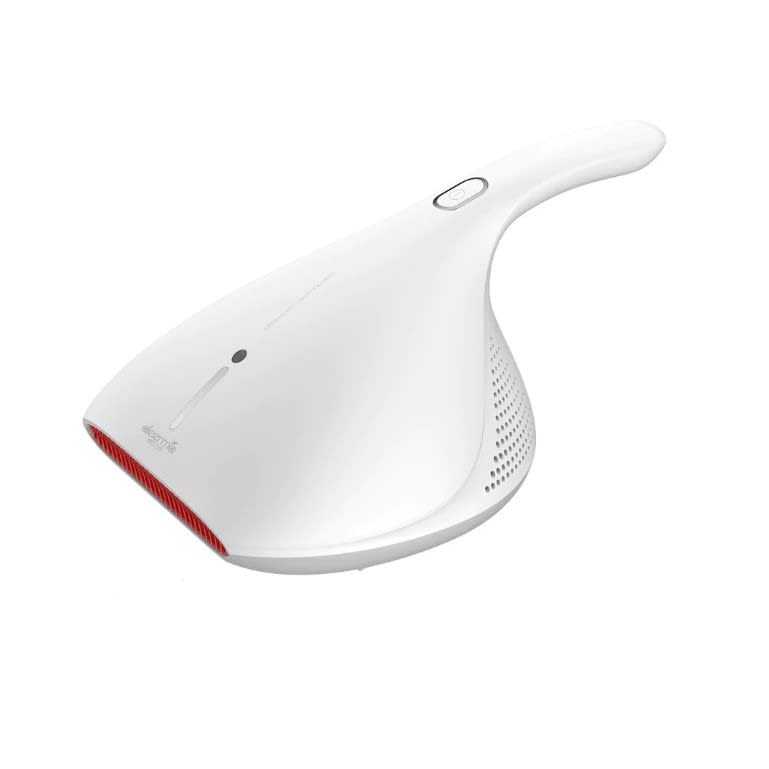 This portable handheld vacuum cleaner features an ergonomic design that fits your hand comfortably, making it a breeze to use. It uses an ultraviolet light removal to eliminate dust mites and ticks found on the likes of mattress, pillow and blanket.
Even the ticks are hidden deep inside the mattress, there's a unique mechanism that produces 8,000 high-frequency beats per minute to get rid of them. The Xiaomi Deerma CM810 is also suitable for vacuuming dust and dirt on the bed using a strong suction power at 13,000Pa (Pascals).
---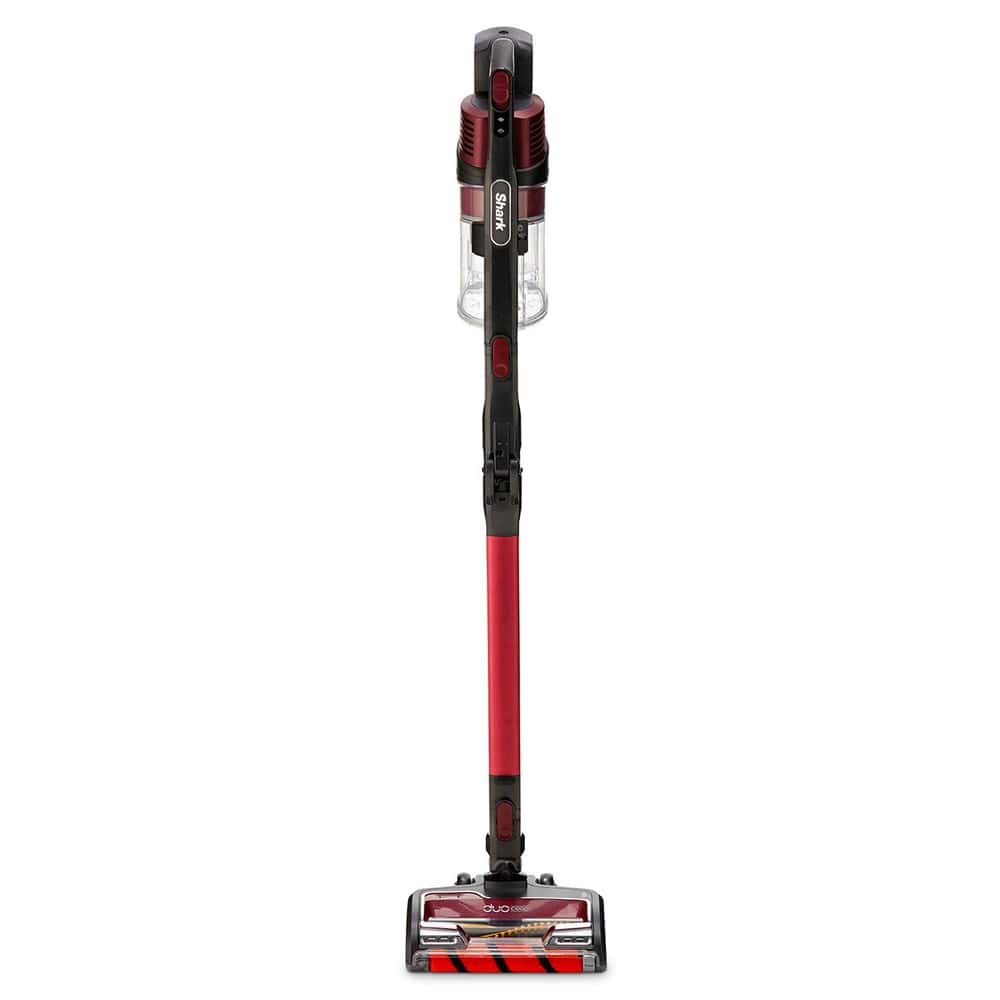 Shark Clean Cordless Vacuum Cleaner with DuoClean & Self Cleaning IZ202
SGD 799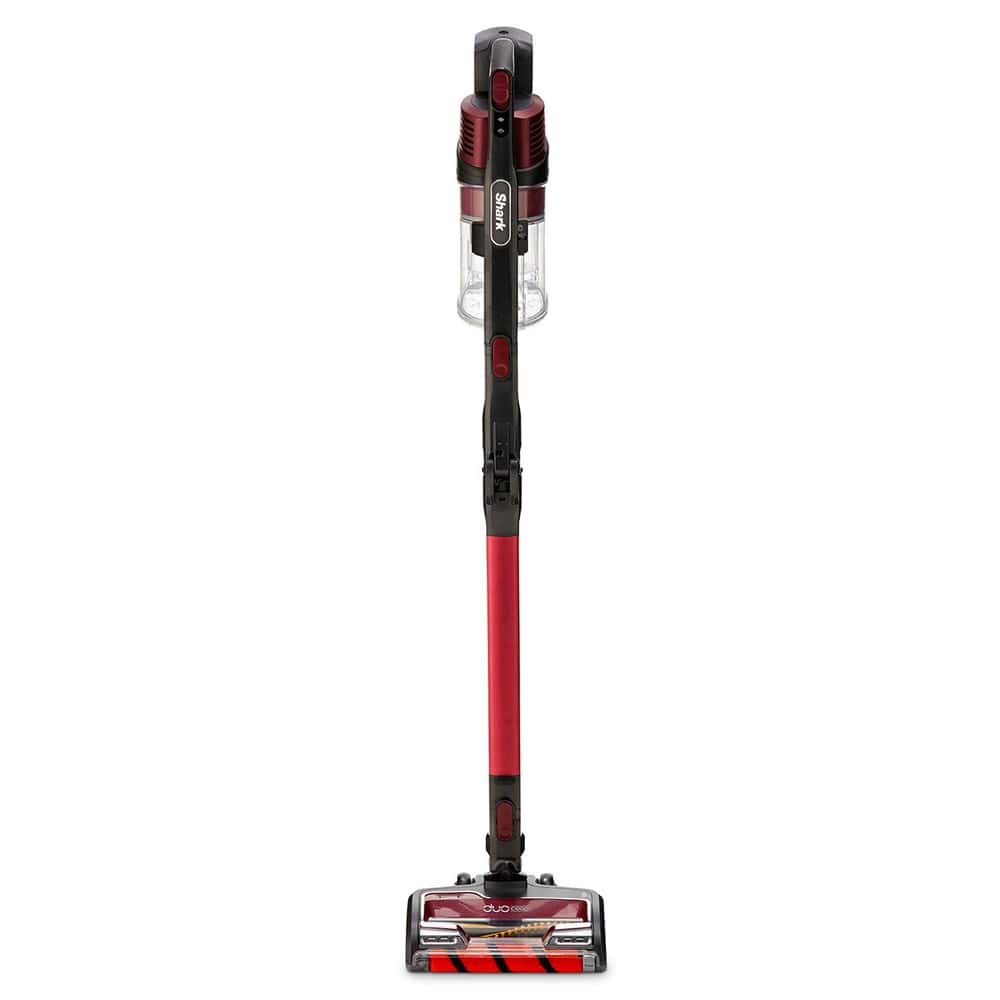 If you own a pet like a dog or a cat, dealing with their hair shedding all over the house can be frustrating. Which brings us the cordless Shark DuoClean IZ202 model, containing two brushrolls for cleaning all types of floor surfaces effectively no matter small or large particles. And yes, that includes pet hair.
For the latter, you don't have to worry about the hair getting stuck in the brushroll since it has its own self-cleaning system that removes them. The wand itself is flexible enough for different cleaning needs, such as underneath the TV cabinet or even hard-to-reach places.
---
More: 10 Robotic Vacuum Cleaners to Help Keep Your Home Sparkling
---
How to Choose a Vacuum Cleaner
Buying something is easy, but buying something that you won't regret for a long time isn't. And it's the same thing when buying a vacuum cleaner. Sure, any of the above will definitely help you clean the house. But how much help depends on the type you're going to purchase. To make sure you get the right one that will cater to your needs effectively, you need to consider these:
Wet Vacuum
The first thing you need to consider is if you need to dry wet floors or clear out puddles. Wet vacuums are often capable of sucking in both dust and water. However, they're more expensive and bulky. They use more electricity to function as well. The great thing about them though is that they suck water pretty fast. That means if you run a dog parlor or a seafood restaurant, which often have wet floors, a wet vacuum is going to be handy as it saves time in cleaning up spillages. If you think you will never encounter drying up wet floors, you're going to do just well with a dry vacuum cleaner.
Dirt Capacity or Size
Vacuum cleaners have different dust collector capacities. Some can get more dirt than others, however, the bigger the capacity, the bigger the size and weight of the machine as well. Choosing a vacuum cleaner based on this factor depends on your cleaning preference. A smaller machine will allow you to move faster and clean uneasy corners, but it will require you to clean its container more often. A bigger vacuum allows you to clean the entire house in one go, but it's heavier and you'll be a bit more sluggish.
Suction Power
The last thing you need to consider is the suction power you require. Of course, getting more power means getting more dirt quickly. But it doesn't mean you need it. Machines with adjustable suction speed or with default high suction are more expensive. Not just because of its price but also due to the energy it consumes. Furthermore, they're louder. But if you really need a heavy-duty machine to clean window screens and the likes, opting for a wired machine is often an indicator of reliable suction power.
---
Conclusion
The traditional broom isn't gone; it's just no longer practical. Cleaning using the old tools require you to spend more time and energy. If you want those two to be spent on something more important in your life while still keeping your home clean, a vacuum cleaner is a must. Not only are they more affordable nowadays, they're also more reliable lightweight.
Disclaimer: The pricing shown is just a good indication of how much these products are worth. The prices could change based on the e-commerce promotions that are going on. If some of the products are not available, do email us at [email protected] Thank you!