Contrary to popular belief, whey protein can be for anyone. Although it's always bodybuilders who are regularly consuming these supplements, it's still ideal for individuals trying to gain muscle mass or improve their performance in sports and other physical activities.
However, with so many whey protein brands available in the market, it can be quite a pain choosing which one to try first. And to make things even more complicated, each brand has its unique formulation. But here's where we come in; we've listed the best ones for you while providing enough detail to help you figure out which product will help you the most.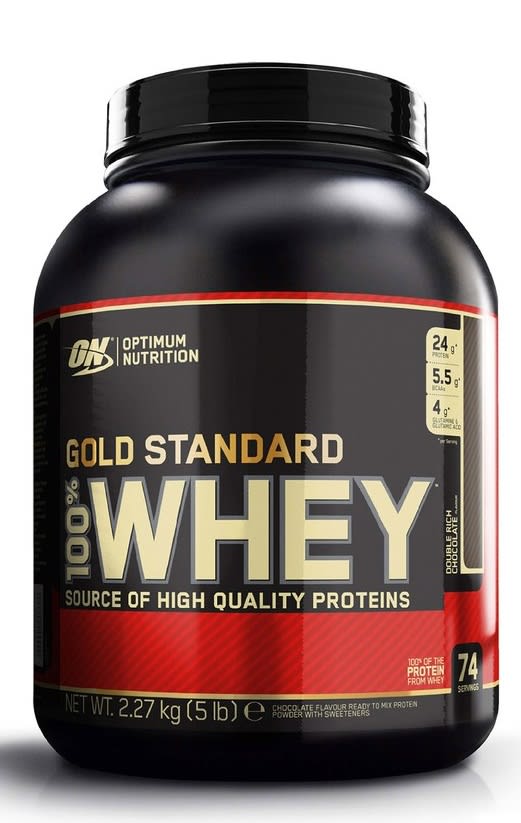 Optimum Nutrition Gold Standard Whey 5 Lbs
SGD 82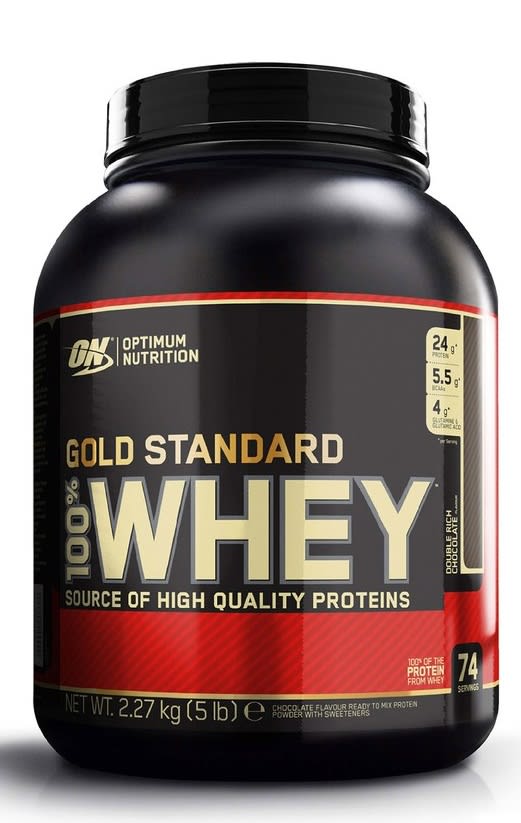 Optimum Nutrition's Gold Standard is one of the most popular whey protein shakes in the world – and with good reason. They only use the highest-quality whey to make sure you get the most out of each scoop.
A serving of Gold Standard gives you 120 calories, 24 grams of which is protein and 5 grams in carbohydrates. It's easily absorbed by your body, making it perfect after or even during a workout.
This whey protein shake is an all-rounder that can be enjoyed by everyone. You can choose up to 10 flavors, and each one tastes good. However, since it only has 120 calories per serving, it's better for those who want to lose weight. It also has 5.5 grams of BCAA to help build muscle faster.
---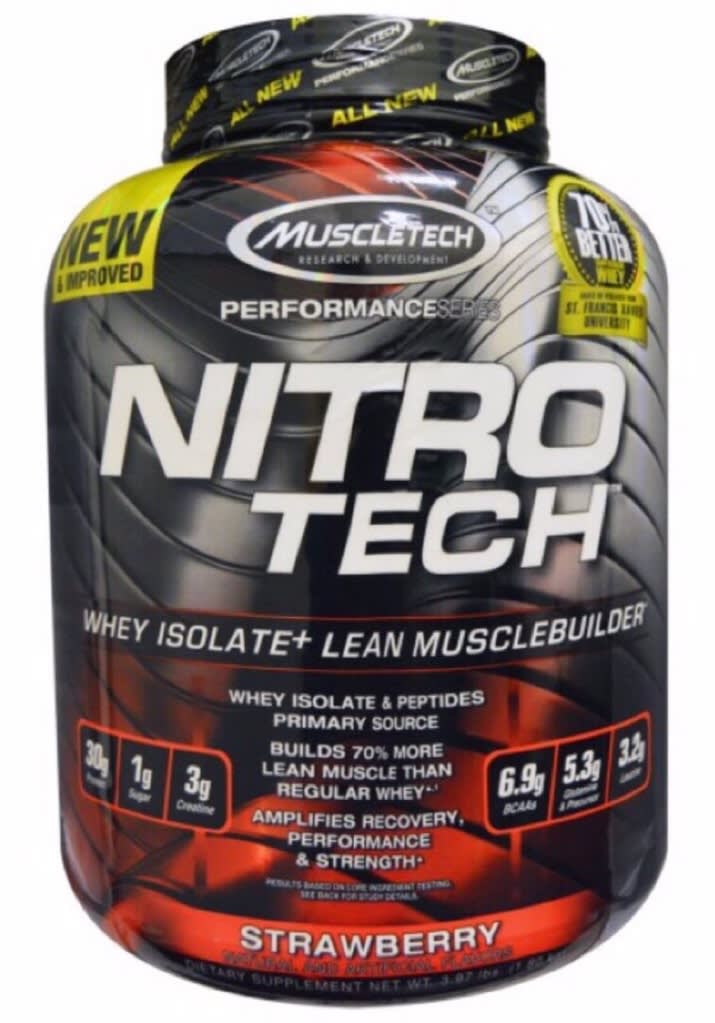 Muscletech Nitrotech Protein 4 Lbs
SGD 68.9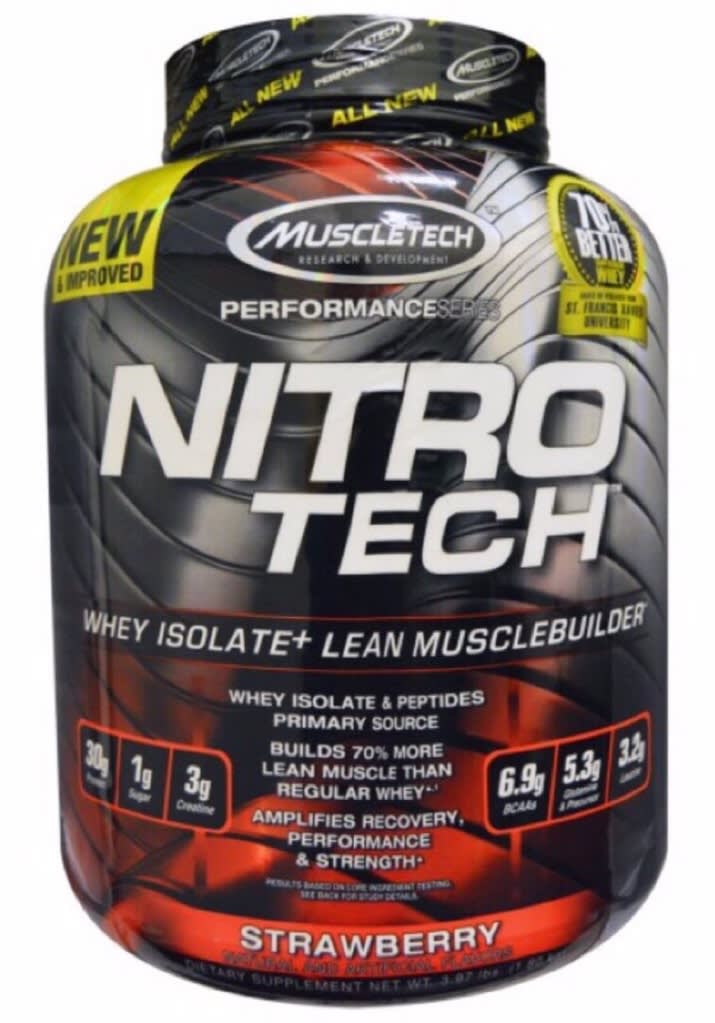 Now that we're past the most versatile whey protein shake in the market, it's time for a bit of specialization. Next on our list is the Muscletech Nitrotech Protein. Each serving of this monster provides 160 calories with a whopping 30 grams of protein with 4 grams of carbs.
Nitrotech Protein is most ideal for ectomorphs or individuals having a super hard time gaining weight. And since this brand has a wide selection of flavors, anyone trying to put up some weight will surely have no problem when it comes to appetite.
Moreover, this protein shake has 3 grams of creatine per serving. That component gives you more energy to push your body to do a bit more. Thus, you can enjoy it before you even start your workout.
---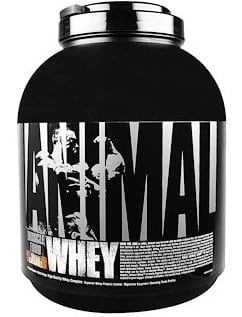 Animal Whey Salted Caramel 4 Lbs
SGD 107.75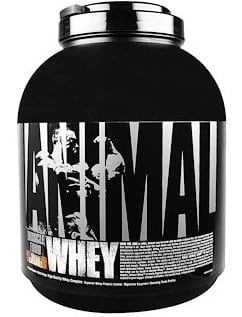 If you're not into chocolate, which is the most common whey protein flavor, then Animal Whey might be just for you. This brand has one of the best tasting whey shakes ever. This product truly tastes like restaurant-grade salted caramel, which is quite addictive.
Each serving of it will give you 125 calories, 25 grams of protein, and 4 grams of carbs. What we like about this protein shake though is its incredibly fast absorption properties. So the best time to drink a shake of Animal Whey is right after you workout when your body needs to repair those micro tears ASAP.
---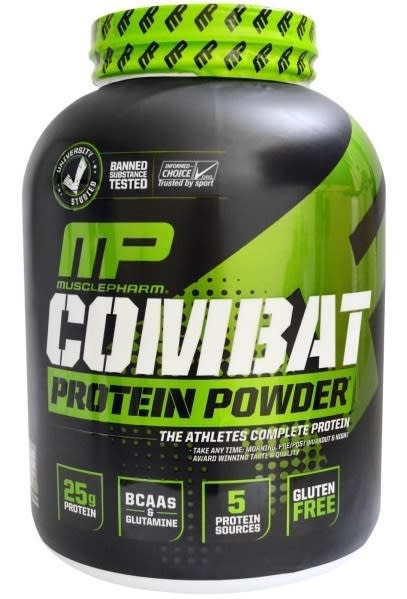 Muscle Pharm Combat Powder 4 Lbs
SGD 84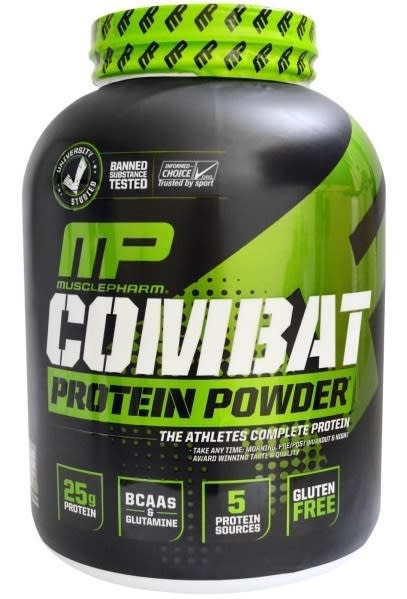 Next on our list isn't pure whey protein. It's a combination of protein from five different sources, which provides that slow release to sustain the body from micro tears during physical activities, the Muscle Pharm Combat Powder.
This protein shake is ideal for athletes who need to run marathons or climb mountains as its content is slowly released to sustain a constant muscle recovery.
Every scoop of Muscle Pharm Combat Powder will give you 25 grams of high-quality combination protein, 5 grams of carbohydrates, and 130 calories. This shake is best taken during the course of your workout.
---
MyProtein Impact Whey Protein 2.5 Kg
SGD 83.99
If you don't want to spend quite a hefty sum right away, the MyProtein Impact Whey Protein is here for you. Unlike most protein shakes on this list that are only around 4 pounds, this one is 5.5 pounds and even less expensive.
However, don't let its price fool you as you still get 103 calories, 21 grams of protein, and only a gram of carbs per serving. The drawback however, is that it also comes with 2 grams of fat. But that's super minute and it's still a super powerful formulation for anyone trying to tone their body.
The only true issue that we see is its packaging. It doesn't come in a solid can-type container, so it's not easy to store. Nonetheless, it's still worth it for such an affordable price.
---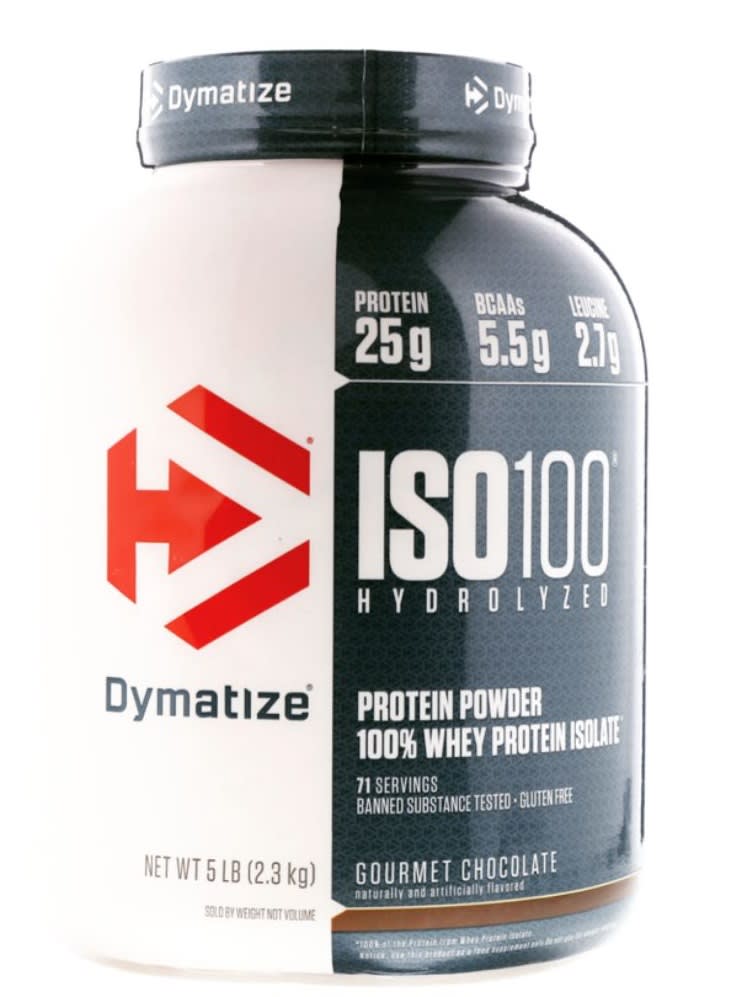 ISO100 Hydrolyzed, 100% Whey Protein Isolate 5 Lbs
SGD 103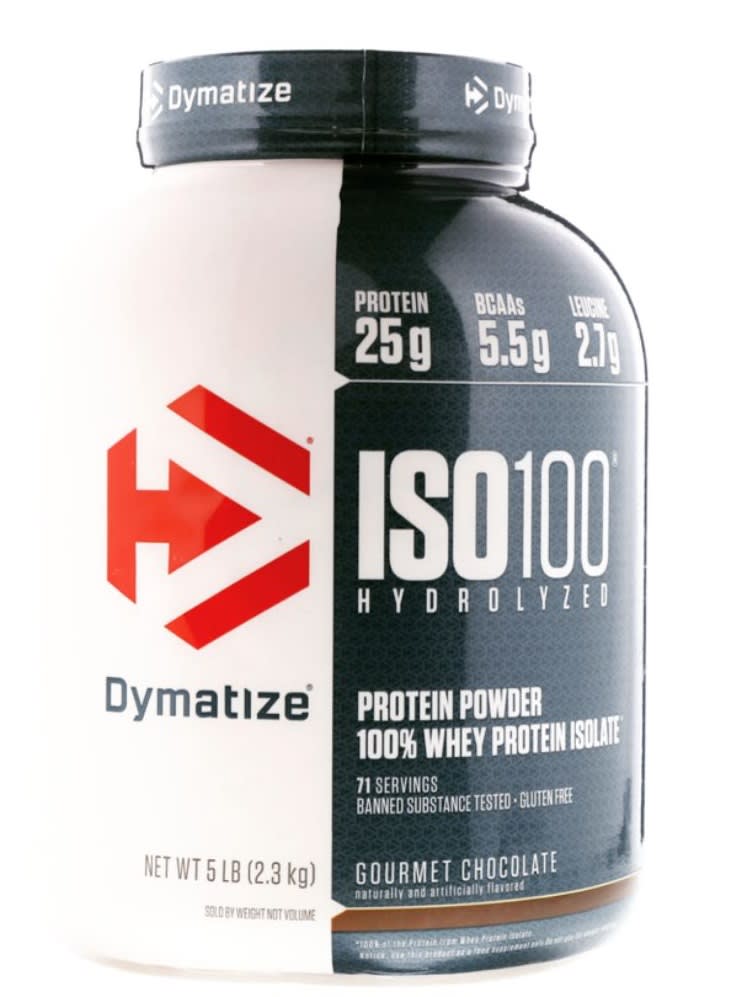 Next on our list is a special one that's made not just for bodybuilders but for elders as well, the ISO100 Hydrolyzed, 100% Whey Protein Isolate. This product is the epitome of purity as each serving gives 120 calories, 25 grams of protein, and only 2 grams of easy-to-digest carbohydrates.
But what makes it truly special for the elderly isn't just its purity, which makes it super easy to absorb, but its formulation that helps keep joints healthy and strong.
The price is also decent. Perhaps, the only issue is its flavor selection. There are only three flavors to choose from: Gourmet Chocolate, Vanilla, and Cookies & Cream. Nonetheless, it's one of the best when it comes to losing fat due to its purity.
---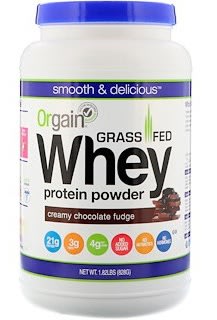 Orgain Grass-Fed Whey 1.82 Lbs
SGD 67.08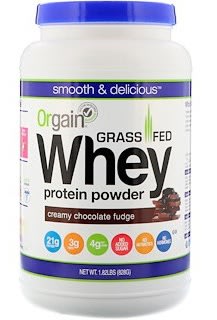 Women can take any of the whey shakes on this list, but if you're very picky and want extra benefits design just for the female body, the Orgain Grass-Fed Whey is for you. A quick note to start though, this one is the most expensive on the list as each jar is just 1.8 pounds and costs nearly SGD 70.00.
Orgain Grass-Fed Whey provides you 140 calories per serving with 21 grams of protein, 4 grams of carbs, and 3 grams of organic fiber. That means it also cleanses your body while it builds muscles.
Another thing that makes this product special is its premium creamy chocolate fudge flavor. It tastes amazing, and dissolves faster, so you don't have to shake it for an entire minute just to enjoy.
---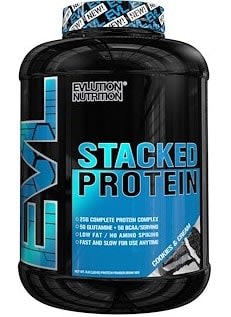 EVLution Nutrition Stacked Protein 4 Lbs
SGD 99.46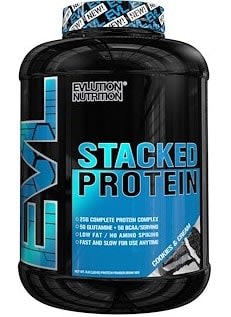 Last on our list is for endomorphs, people who tend to gain weight super fast, the EVLution Nutrition Stacked Protein. It's one of those combination whey protein supplements, but what makes it special is that it's designed to boost your metabolism.
This product boasts 25 grams of protein, 140 calories, 5 grams of carbs (most are fiber), and 5 grams of BCAAs. It's a combination of whey, casein, and egg whites that gives that fast and slow release. You can drink it any time of the day.
---
---
How to Choose Whey Protein
If you're still unsure about which whey protein to buy, there's no need to rush. After all, whey protein isn't quite the supplement you hear about from your everyday friends. Here's a quick guide to help you make up your mind and make the best purchase decision.
Body Goals
The first thing you want to consider when buying whey protein isn't with regards to the product itself but your goal. Remember, whey protein brands have different formulations. Some have more calories than others while having the same amount of protein. There are a lot of factors to it, but the only thing you have to know is that having more calories per serving means that it'll be more helpful when bulking. On the other hand, if you want to start cutting fat, one with lower calorie content per serving is better. So are you trying to pump some size or shred down?
Flavor
Although you might not consider the flavor right away, sooner or later you definitely will. You're not going to take whey protein just once or twice a week; it's going to be after every workout or even every single day if you're that active. Think about it, if you choose just any flavor, and it's not quite your taste, you're going to have a bad experience drinking it after a few days of gulping the same thing over and over again.
Price
Whey protein, if you think about it in the long run, is reasonably cheap. However, it's still understandable that some of you might be hesitant to buy a premium brand right away as it is far more expensive than your regular chocolate energy drink. That's why we recommend choosing a cheaper one first and do some work out to see its results. The moment you realize that it's not just a chocolate drink, you'll be more than happy to spend more.

---
Conclusion
Whey protein is considered to be the best type of protein in the world. It's easy to digest, simple to prepare, and tastes far better than just eating egg whites the entire day. It's an amazing supplement that helps athletes to perform better and recover after each training session. If you want to tone your body and build some muscles, you can't ignore a whey protein shake.
Disclaimer: The pricing shown is just a good indication of how much these products are worth. The prices could change based on the e-commerce promotions that are going on. If some of the products are not available, do email us at [email protected] Thank you!