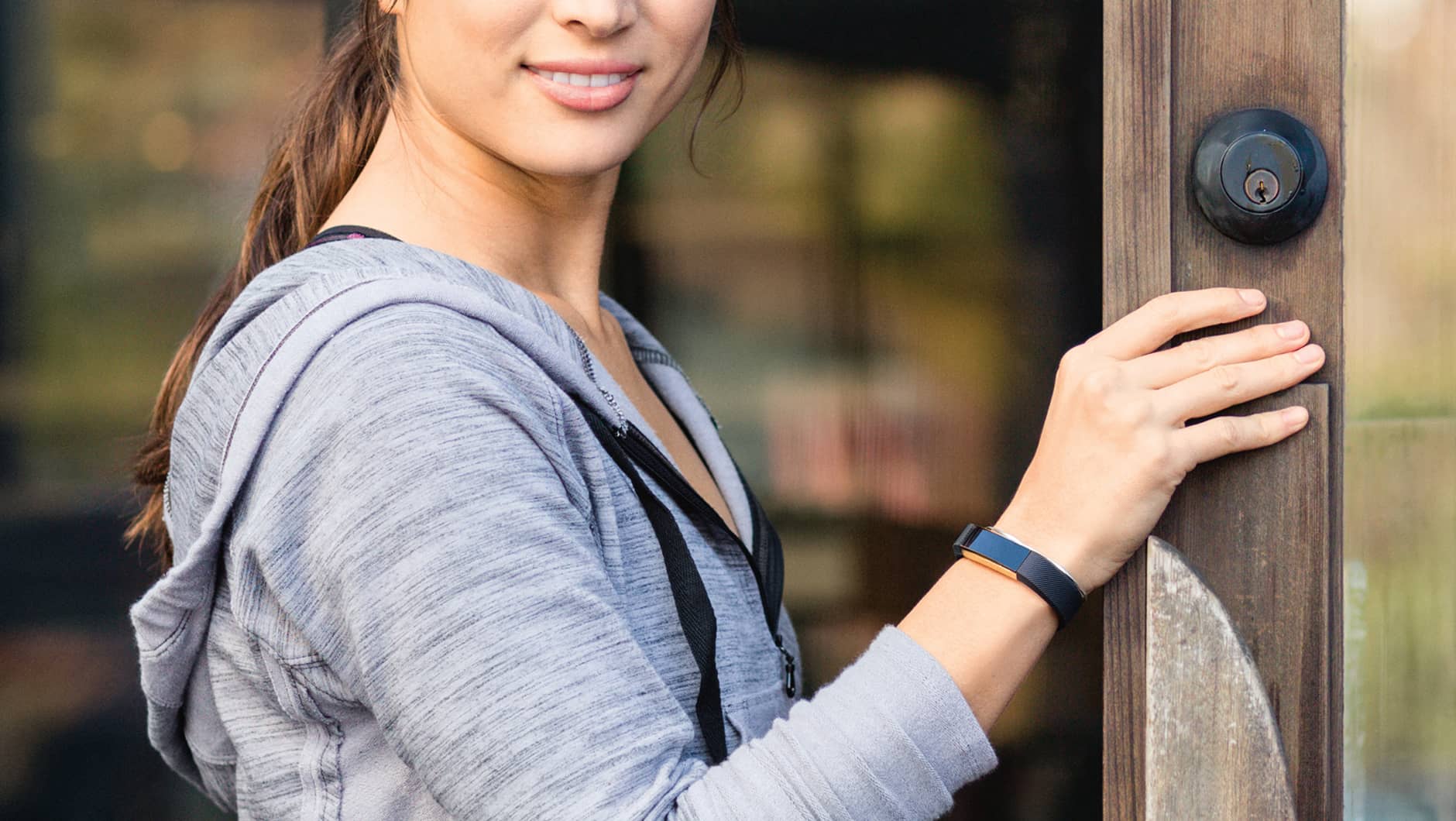 Three things are imperative to becoming fit and fab: diet, sleep, and exercise. Making sure you accomplish the three is mentally, emotionally, and physically exhausting already. And tracking your progress in your mind – which is unquestionably inaccurate – makes things even worse.
Luckily, fitness and activity trackers exist to do that for you. The only concern you have now is choosing which one's best for you and your lifestyle. Here is our review of the top trackers you can avail in Singapore to help you with your purchase decision.
Best for long battery life
Price from SGD118.98
First on our list is the lightest of the bunch, it weighs only eight grams. To put that into perspective: a paperclip weighs one gram – eight of them equate this fitness tracker. The Misfit Ray is, without question, the most minimalistic tracker you can avail.
It can track the quality of your sleep, the steps you take, distance, and total calories burned with decent accuracy. It can even inform you if you have an incoming call or if you've got a message. However, the disappointing thing about it is that all this information can only be seen on your smartphone.
Although it is quite a bummer to get the details of your progress only when you have a phone with you, it does compensate by having an out-of-this-world battery life. It can serve you for six months straight!
Best for everyday use with vibrate alarm
Price from SGD198.00
This product has almost everything you need to track just about every type of activity except for swimming. The Fitbit Alta is a watch, a tracker, alarm, a fashion bracelet (it does look attractive), and a device that has a lot of monetary value.
What really makes you fall in love with it at first glance is its appearance; you can wear it with a suit and still look awesome. That's because it doesn't have a sporty design. It has a good battery life that lasts around six to seven days, and you can change its bands when you get bored of the design and colour.
One of the best things about it is you can see its display by moving your arm as you normally would when checking for time. The Alta tracker is durable and reliable; it can also tell if you've had a good sleep or not. In a nutshell, it's the jack-of-all-trades.
More: Work Out in Comfort with These 10 Women's Running Shoes
Best waterproof watch fitness tracker for multisport with GPS
Price from SGD629.00
First and foremost, this tracker is expensive. There are only two types of people we strongly recommend this to: professional athletes and individuals who don't mind the price. Nonetheless, it does boast a lot of impressive features that other trackers can't match.
If you're into triathlons, one of the most important things to have is reliable direction. Thanks to the 735XT's accurate GPS, you're going to see the best possible routes and eliminate the risk of getting lost. Furthermore, it has an outstanding battery life of up to 12 days on regular use while lasting 11 hours when GPS is enabled.
It's also waterproof, robust, lightweight, and tracks everything a fitness tracker is supposed to. The overall build quality is excellent. And to sum things up, you do get what you pay for – which is an amazing watch that will significantly improve your performance.
More: Go the Extra Mile with these 10 Men's Running Shoes
Best for hiking and monitoring your heart rate
Price from SGD24.90
This tracker is the exact opposite of our last product. The Xiaomi Mi Band 2 costs around SGD 38.00 and can provide you with the time, how many steps you've taken, and your heart rate. You're looking at a straightforward tracker, and we highly recommend it if you're new to tracking your progress.
Although it's cheaper than the rest of the products, it still does a decent job when it comes to showing how much you've accomplished. And it can even do a few smart features such as notifying you when you've got messages or calls.
Some flaws to know are it has locking and versatility issues. Sometimes the lock slips, and you might find it annoying as it becomes loose on your arm. As it's primarily designed just for heart rate and step tracking, you can't really know how well you perform when it comes to other sports.
Best for exercise and sleep tracking
Price from SGD237.15
In our judgment, nothing comes close when it comes to a tracker that helps you with your workout than the Polar A370. It's the only one on this list that provides practical tips to almost all kinds of exercises, including weight training.
It's a product that looks like a Fitbit but with a bigger, better screen. The best thing about it is its ease of use. Since it's able to display more, you can tell every detail about your progress. Unlike some of the trackers on this list that you need to familiarize yourself first to know the functions and indications, this one doesn't.
You can track your calorie intake, your heart rate, and you can even see your sleep quality accurately. In a nutshell, it's the most convenient to use on the list and shows a lot of information without the complexity. Perhaps, the only thing you might dislike it is its battery life, you only get four days when used regularly.
Best for pregnant women
Price from SGD179.00
Last on our list is another tracker from Garmin, the Vivosmart 3. In a few words, it's more of a Fitbit Alta when it comes to overall functionality but with extra features that are useful for pregnant women. It's comfortable to wear, stylish, and smart.
Like the other trackers on this list, it can track stuff like steps taken, heart rate, and calorie intake. But what makes it unique is it can detect if you're stressed. This feature is incredibly beneficial for any pregnant woman – a stress-free mum means a healthy baby.
You can see your stress levels on the Vivosmart 3, and it provides quick solutions to reduce your stress by suggesting breathing exercises. Apart from that, it also suggests how intensive your workouts should be to make sure you're not doing anything that will harm your baby.
Disclaimer: The pricing shown is just a good indication of how much these products are worth. The prices could change based on the e-commerce promotions that are going on. If some of the products are not available, do email us at [email protected] Thank you!