Come on, every man out there grows a beard. Some can keep it, while some need to remove all of it due to work, school, or whenever they need to look good at any event. But for whatever reason, shaving shouldn't be much of a hassle, especially now where electric shavers are available everywhere.
Unlike razors that need a lot of preparation such as creams and whatnots, shavers can remove hair safer, faster, and without anything else. In this review article, we're providing you seven of the best electric shavers for men.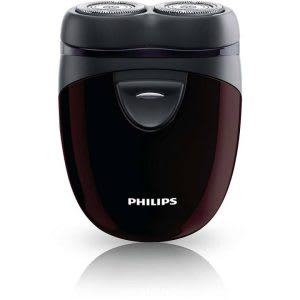 Philips Electric Shaver PQ206/18
SGD 16.9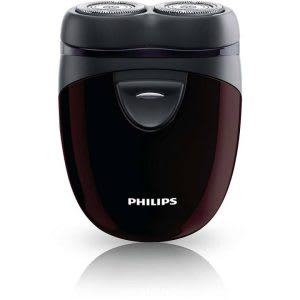 First on our list is not only the cheapest shaver but also the smallest, the Philips Electric Shaver PQ206/18. It's compact, and you can bring it anywhere. This shaver is ideal for guys who are consistently traveling and needs a quick shave on the go.
The only challenge with this shaver though is that it's not that fast when it comes to trimming longer or more matured beards. Obviously, it can't cut beards that are more than a month old. You have to use scissors first and then use it. But if you're always shaving, it should be a smooth experience. Nonetheless, for SGD 22.00, it's worth-it at its price.
---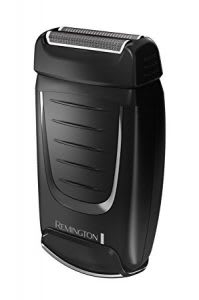 Remington TF70 Travel Foil Shaver
SGD 49.90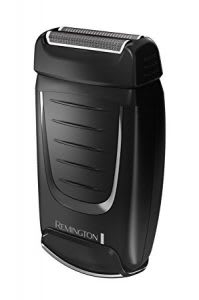 Next on our list is not only effective at giving you a clean trim, but it's also excellent at saving energy, the Remington TF70 Travel Foil Shaver. For starters, it's also compact and ideal for traveling. But what makes it truly special is its ability to function for an hour straight on a single charge.
We recommend you to buy it if you're going on a three-day trip for an adventure or business. With a full charge at home, you can use it for maybe a week. Each shaving session is just around five or ten minutes, so you get more than five clean shaves without recharging.
---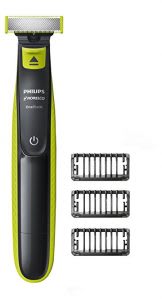 Philips Norelco OneBlade
SGD 79.90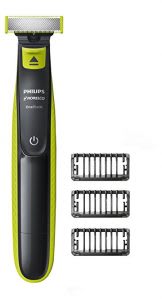 If you're the type that loves to have a beard and sometimes would like to have a clean face, then the Philips Norelco OneBlade is for you. It's the only shaver on this list that can cut long hair without any issues. You can use its edge to cut through grown beards and then its flat foil surface to get a close shave.
Aside from its superb functionality, it's durable and has an ergonomic grip. These features allow you to be more comfortable while on a shaving session. Its blade is also designed to cut against the grain without pulling your facial hair, so it's pain-free all day long. Furthermore, the Philips Norelco OneBlade is reasonably priced at only SGD 80.00, making it the best bang for your buck.
---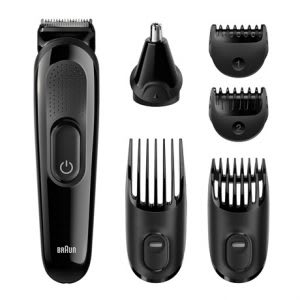 Braun Multi-Grooming Kit MGK3020
SGD 48.99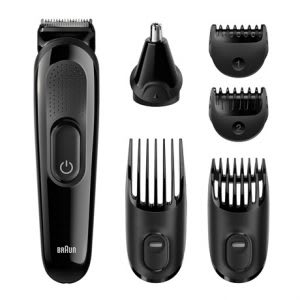 If you're not satisfied with grooming your beard alone, then the Braun Multi-Grooming Kit MGK3020 is a must-have for you. It's a 6-in-1 beard or hair trimmer, so from pulling ear and nose hair to giving you a clean face, it's the one you need. It's also ideal for guys who're maintaining a bald look.
The only thing about it though is that requires a bit of practice to get used to. And it also takes quite a lot of time as you need to change its cutting piece depending on the purpose you're using it. But aside from that, it's one of the most useful tools you can buy that's affordable and reliable.
---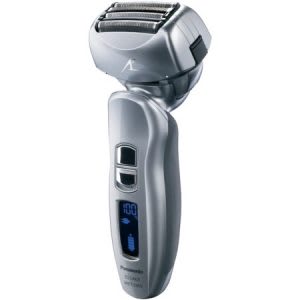 Panasonic ES-LA63-S Arc4
SGD 199.00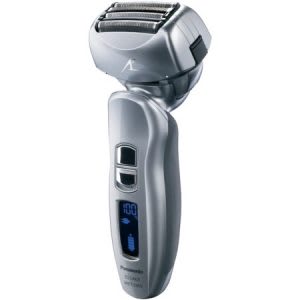 Some men, believe it or not, have very sensitive skin. And that's one reason why some would prefer not to shave at all. If you're like that, then we have the solution, the Panasonic ES-LA63-S Arc4. First and foremost, it can be used on both dry and wet skin, so you can literally bring it in the shower.
With its stainless-steel foil that's hypoallergenic and extremely fast motors, your skin won't feel anything – except the vibration. Aside from that, it won't pull any hair due to its four razor sharp inner blades. Although it's more expensive than the other shavers on this list, it's not going to give you any rashes. That means you can enjoy a clean face without the unnecessary red marks from using cheap shavers.
Overall, it's a fantastic electric shaver that can give you a close shave while taking a bath. Not only are you going to save more time as you can wash the trimmed hair, but you'll also appreciate how well it gets the job done.
---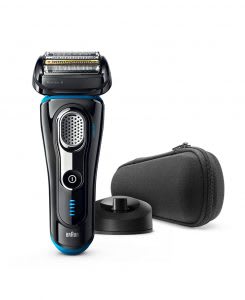 Braun 9240S Series 9
SGD 549.00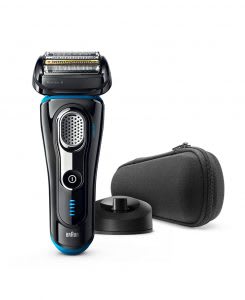 If you take shaving seriously, there's nothing that can beat the Braun 9240S Series 9. There's one thing you have to keep in mind though; it's super expensive at SGD 550.00! However, it's the best one in the market and can give you a close shave in just seconds. And that's all thanks to its SyncroSonic technology with 40,000 cross-cutting actions per minute.
Aside from its speed and power, you'll also appreciate its durability. It's made of Titanium, so it doesn't corrode at all. That also means it's excellent for people with sensitive skin. And if you're a germaphobe, you don't have to stress out as its charging dock automatically kills 99.99% of germs while lubricating it simultaneously.
In a nutshell, the Braun 9240S Series 9 is a luxury item with professional grade performance. And oh, did we mention that you can use it while in the tub as it is 100% waterproof, too. Although it does come with an incredibly high price tag, it's a purchase you'll never regret.
---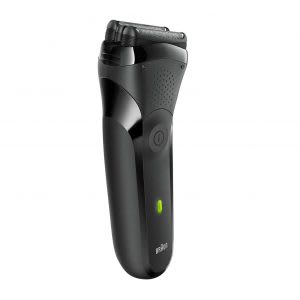 Braun Series 3 300s
SGD 97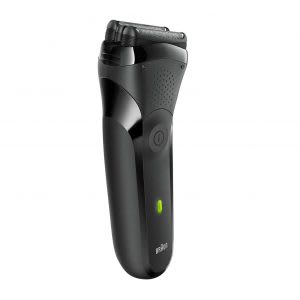 The last electric shaver on our list is the Braun Series 3 300s. And it's the one we recommend for guys who are consistent at keeping their face clean. In other words, it's perfect for men who shave their face on a daily basis.
It has the smoothest foil on the list, so you can push deep enough to get a super close shave. Overall, you get almost the exact same results as using a classic razor but without the risk of hurting yourself. The only thing that's not good about it is its battery life. One hour of charging will only give you 20 minutes of use, so it's only great for home use.
---
Disclaimer: The pricing shown is just a good indication of how much these products are worth. The prices could change based on the e-commerce promotions that are going on. If some of the products are not available, do email us at [email protected] Thank you!