If you suffer from skin pigmentation, don't panic as it is never too late to reverse the damage! Poised to steal the starring role in your daily skin care routine, serums contain highly concentrated formulas to deliver instant gratification and long-term benefits to your skin. A good serum is one of the best ways to fine-tune your routine by precisely targeting any complexion concerns.
With so many serums available on the market, we understand that it can get a little frustrating to pick the right one to go with your skin type. In today's article, we have shortlisted the top serums for pigmentation-fighting that you can incorporate into your skin care routine for brighter and even skin tone in no time.
More: Look Flawless with these Best 8 Face Serums
What are the causes of skin pigmentation?
The most common causes of skin pigmentation include:
Sun exposure – When the skin is frequently exposed to the sun, the body produces more melanin to protect your skin from harmful UV rays. And that can actually lead to dark spots or brown patches on the skin. These naturally occuring pigmentation are typically referred to as age spots or sun spots.
More: Top 7 Serums to Minimise the Appearance of Dark Spots
Skin Inflammation – Some areas of the skin can darken after experiencing some skin inflammation such as acne, eczema, lupus or skin injury. Unfortunately, people with darker skin colour have higher chances of develop post-inflammatory hyperpigmentation.
More: 9 Serums for Acne That Will Have You Saying "Bye Bye Breakouts!"
Hormones - Hormonal changes such as during pregnancy or when taking birth control pills can also lead to darker patches of skin called Melasma. Thought, Melasma is usually temporary and can disappear shortly without treatment.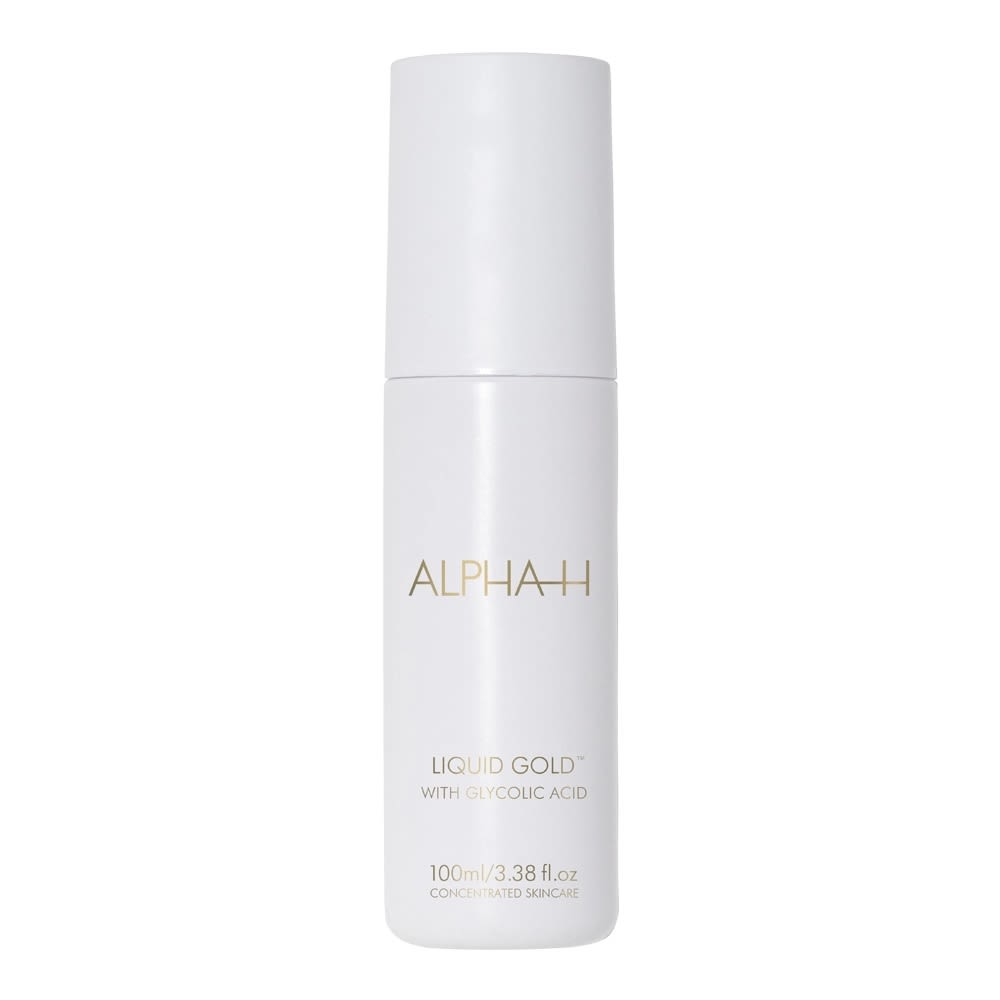 Alpha-H Liquid Gold
SGD 64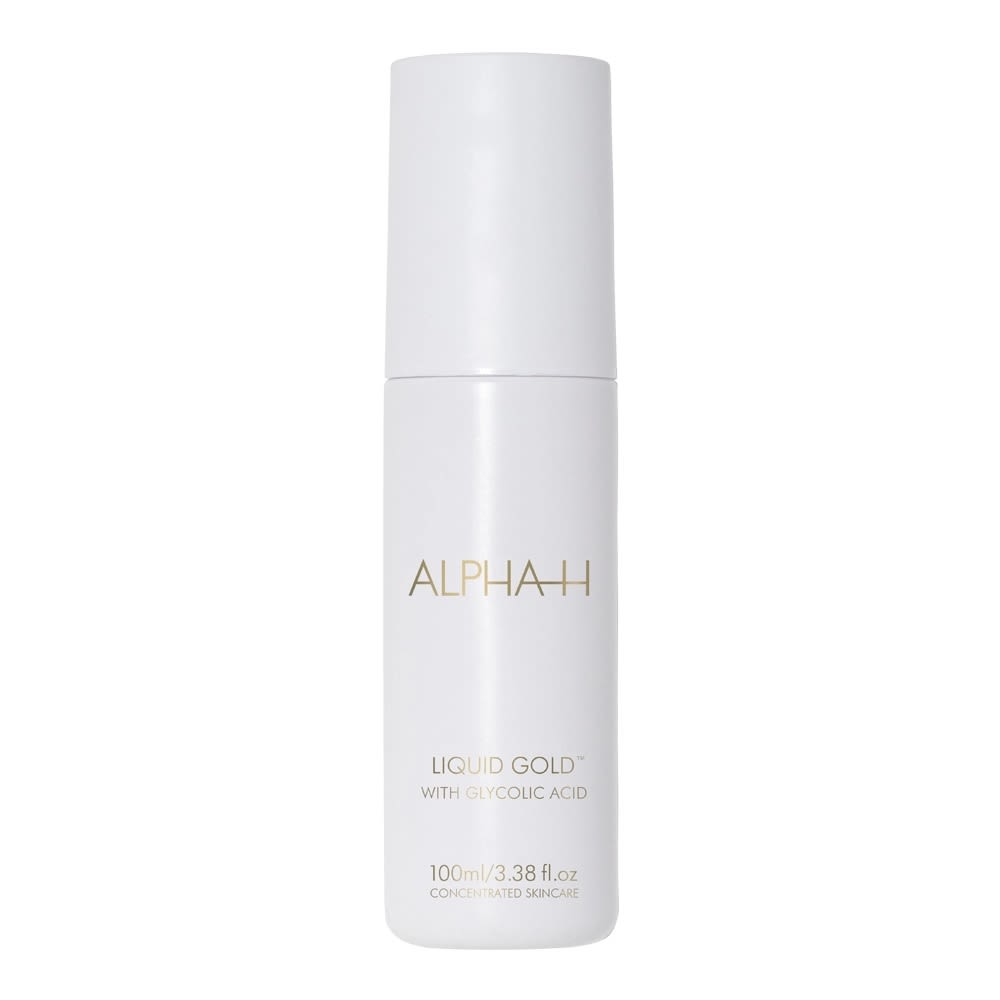 Alpha-H Liquid Gold is a fast-acting serum that actively promotes skin renewal to diminish any appearance of wrinkles and pigmentation. This Liquid Gold serum is infused with alpha-hydroxy acids to gently exfoliate your skin overnight, then reveal a brighter and even-looking skin the next morning.
The powerful serum delivers the ultimate facial treatment with its Liquorice Extracts and Silk Proteins to tone, clarify and hydrate your skin.
---
More: 8 Serums That'll Transform Your Oily Skin For The Better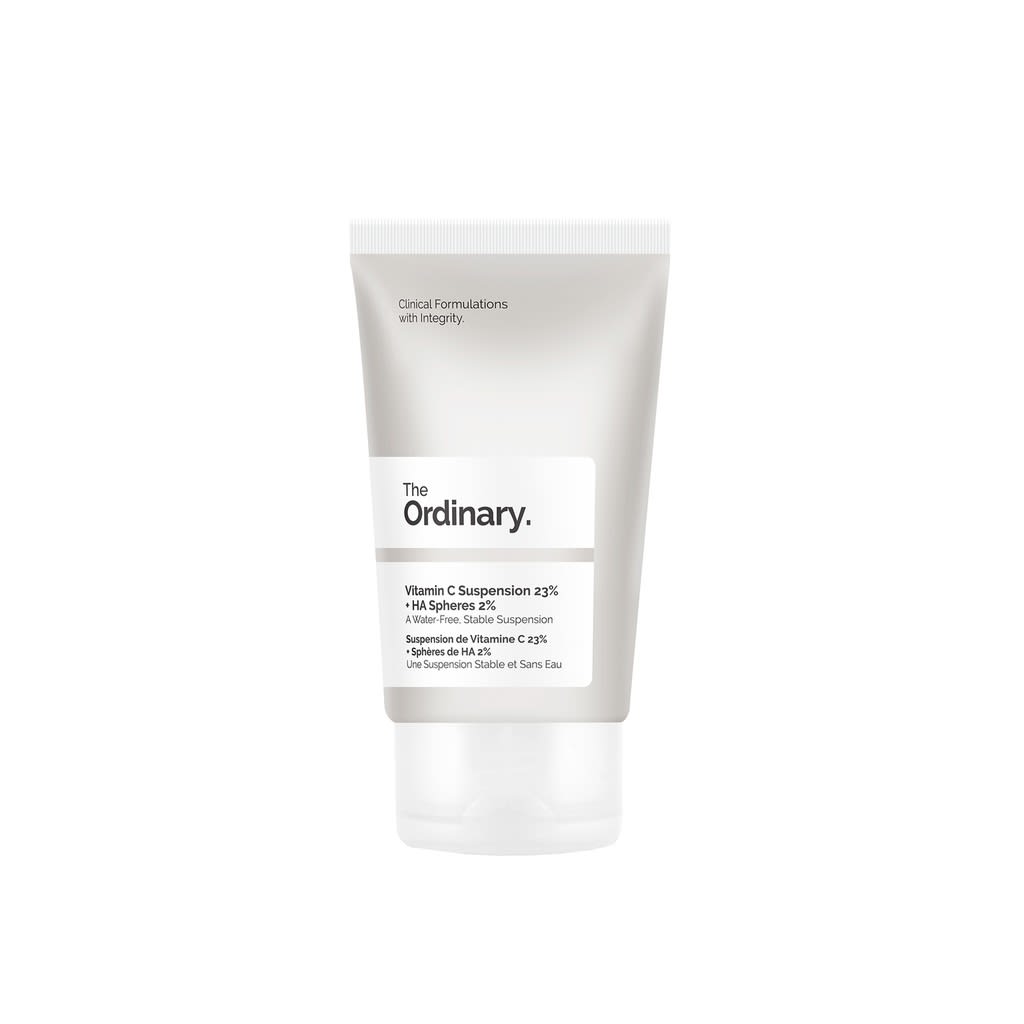 The Ordinary Vitamin C Suspension 23% + HA Spheres 2%
SGD 12.9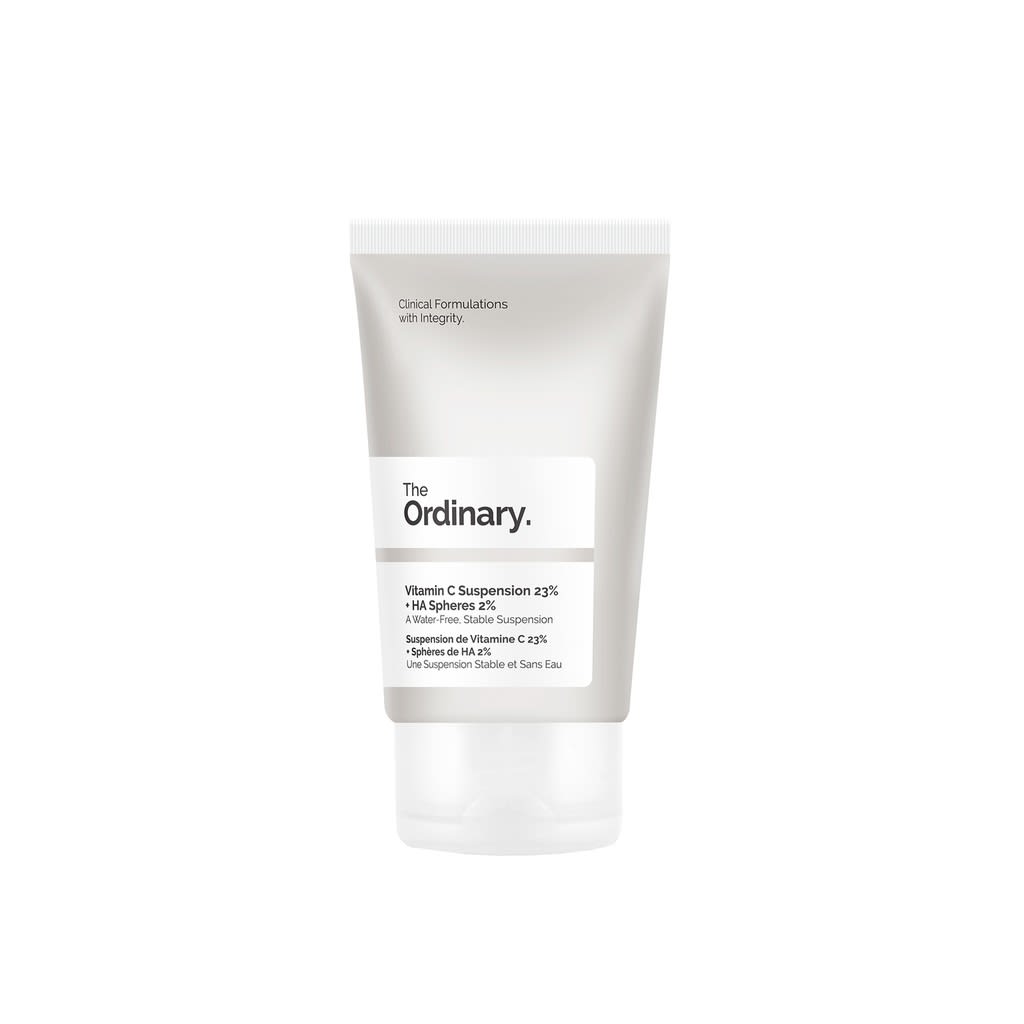 Vitamin C is a powerful, natural ingredient that helps to brighten complexion and clarify uneven skin tone. And this is what makes The Ordinary Vitamin C Suspension 23% + HS Spheres 2% serum the perfect solution to fight against pigmentation. This cream-like, hydrating serum offers antioxidant protection to keep your skin fully nourished for a smoother and healthier complexion.
---
More: 9 Best Vitamin C Serums That Brightens and Treats The Skin Safely
Dermalogica Age Bright Clearing Serum
SGD 90.01
If you're bugged by skin oiliness, congestion and pigmentation, no worries as Dermalogica's Age Bright Clearing Serum is here to save the day. This superpower 2-in-1 serum clears out all the impurities to prevent future breakouts while also working to stimulate quicker cell turnover to reduce signs of skin aging. The serum also features the brand's AGE Bright Complex technology and Niacinamide, both to promote brighter and even skin tone.
---

SkinCeuticals Discoloration Defense Brightening Serum for Pigmented Skin
SGD 148.60

SkinCeuticals Discoloration Defense Multi-Phase Serum contains a synergistic blend of anti-discoloration ingredients that are clinically proven to reduce the appearance of dark spots and pigmentation. Powered by kojic acid, tranexamic acid and vitamin B3, the brightening serum effectively clears away stubborn brown patches while minimizing any reoccurrence of skin discoloration for a brighter and youthful complexion.
---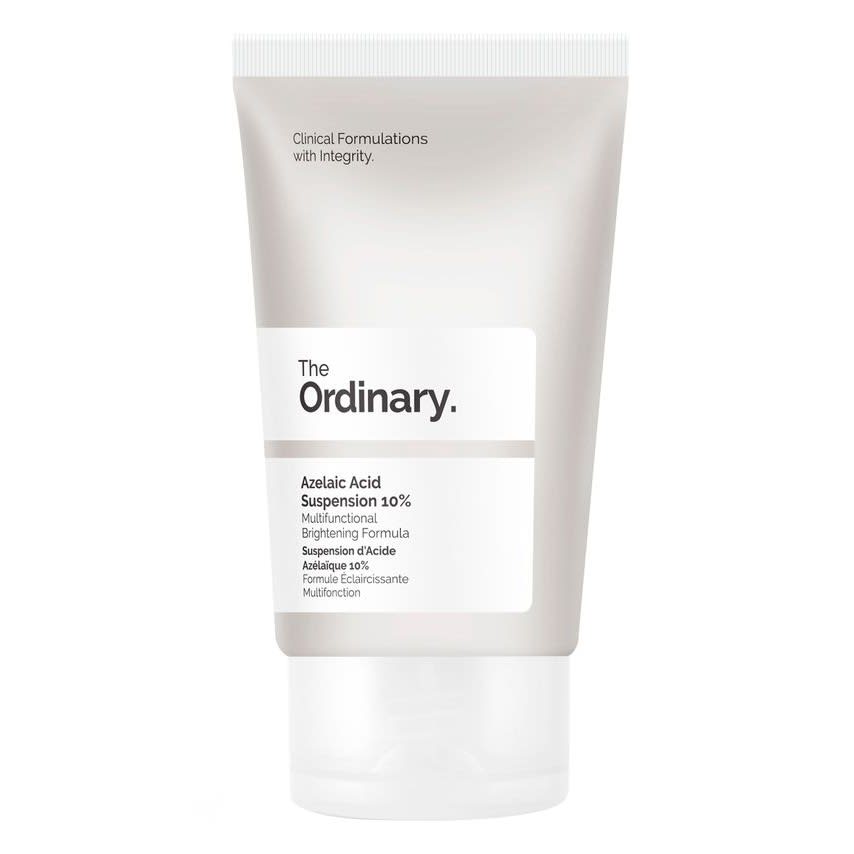 The Ordinary Azelaic Acid Suspension 10%
SGD 16.8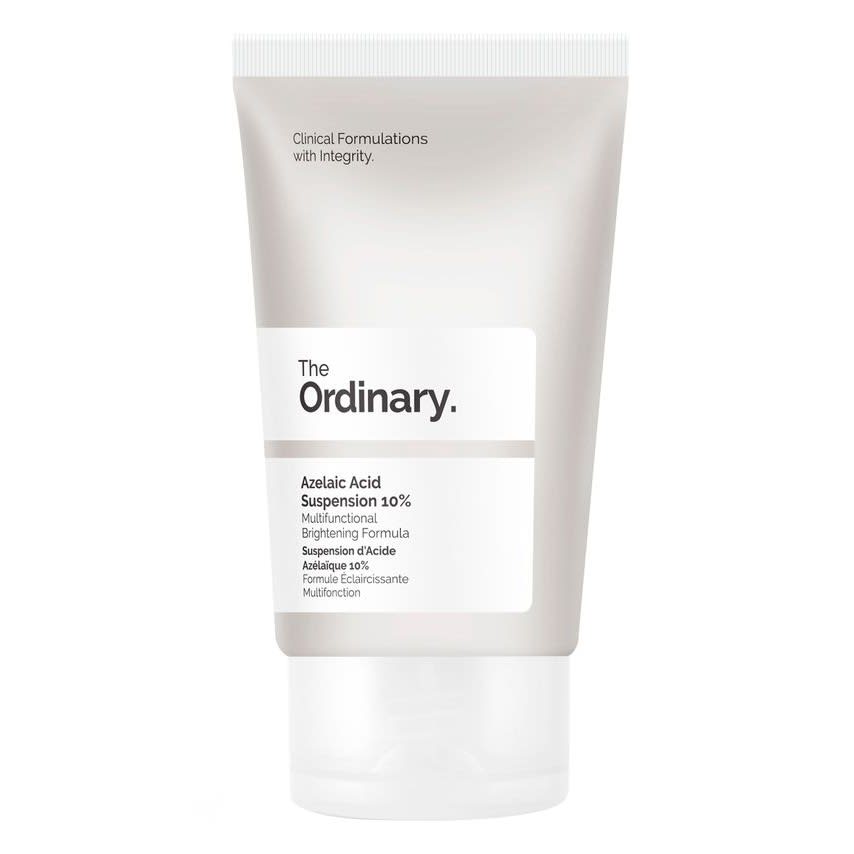 The Ordinary has created a multitasking miracle serum that features natural azelaic acid to protect skin from free radical damage. It also works to improve texture and minimize the appearance of blemishes.
Moreover, this Azelaic Acid Suspension 10% serum effectively targets acne scars and lingering blemish marks by gently exfoliating the skin. This helps to prevent any build-up that could potentially lead to clogged pores.
---
More: 8 Best Antioxidant Serums To Protect Your Skin From The Environment

Drunk Elephant T.L.C. Framboos™ Glycolic Night Serum
SGD 128

Drunk Elephant's gel-textured night serum gently lifts away dead skin cells and refines the skin to reveal a smoother, more radiant complexion.
This serum is formulated with several botanical ingredients including raspberry extract, horse chestnut and white tea, all that aids in delivering effective skin exfoliation. The Framboos Glycolic Night Serum will dramatically reduce any appearance of fine lines, wrinkles, and discoloration without any experiences of harsh side effects.
---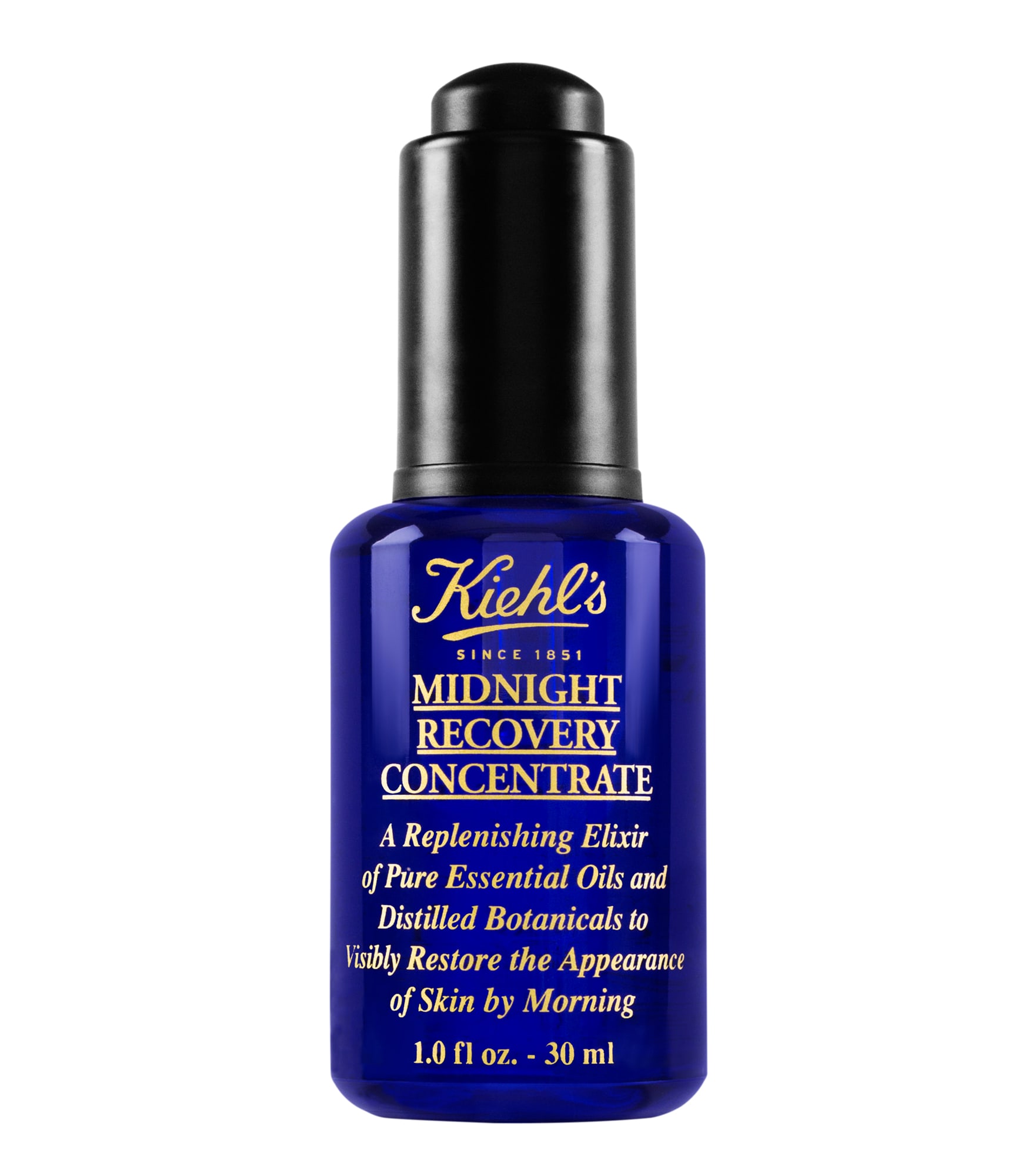 Kiehl's Midnight Recovery Concentrate
SGD 69.5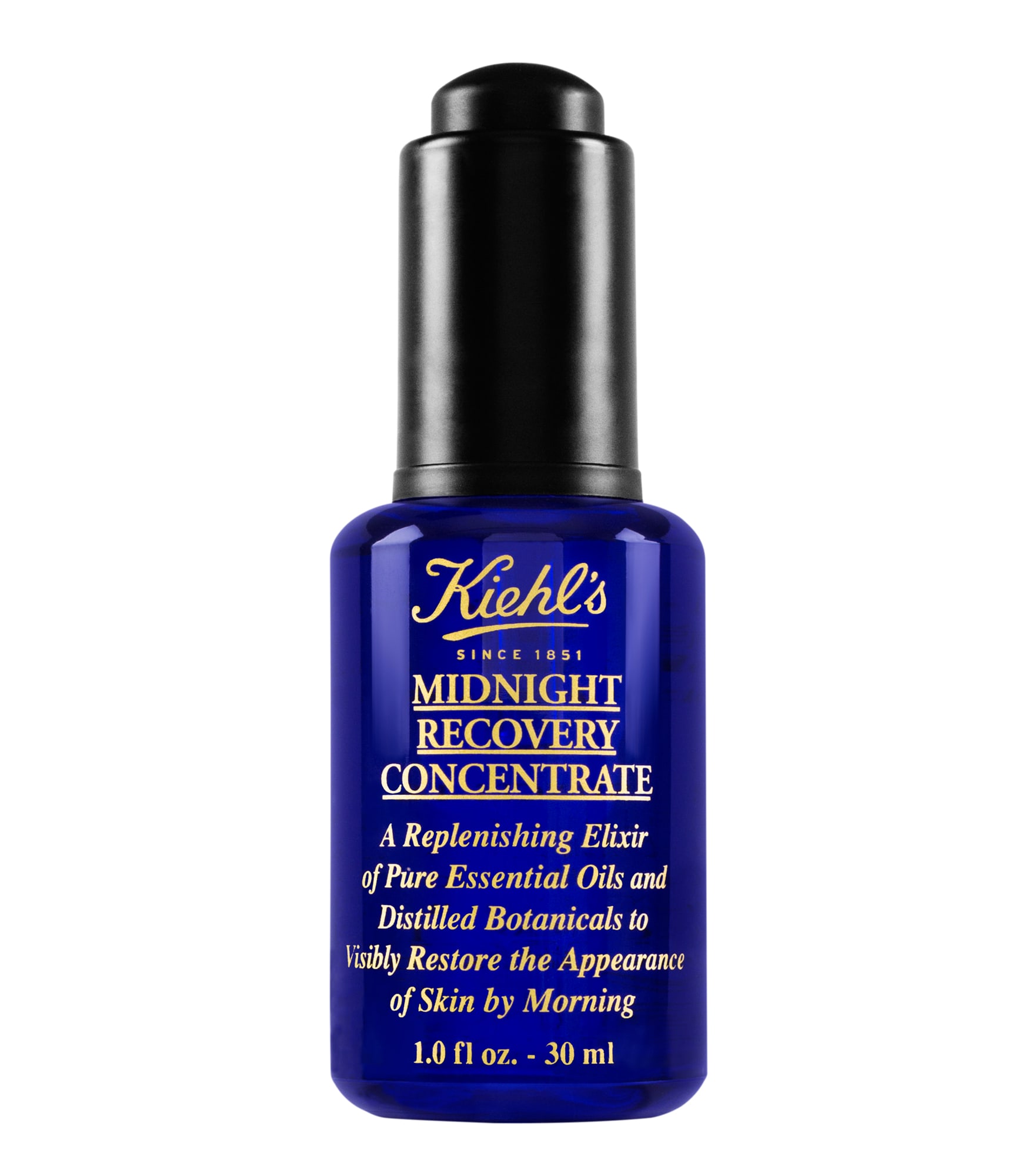 Love ending your skin care routine with a derma-rolling session at night? Pair your derma or jade roller with this ultra-nourishing serum right before you hit the sack for beautiful skin.
Kiehl's best-seller Midnight Recovery Concentrate serum contains lavender essential oil and evening primrose oil to deliver a boost of hydration to the skin while you snooze. Then, expect a fully replenished and moisturized complexion the next morning.
---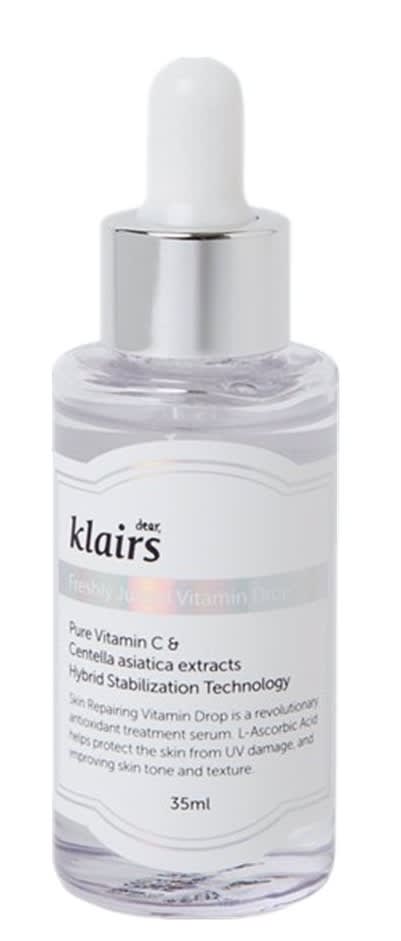 Klairs Freshly Juiced Vitamin Drop
SGD 26.5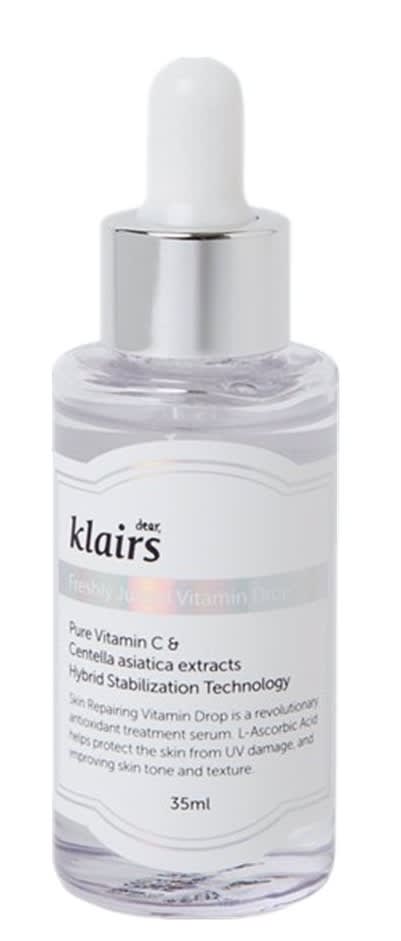 Dear Klairs Freshly Juiced Vitamin Drop serum is made up of naturally safe and non-irritant ingredients to energize and rejuvenate your skin with the power of Vitamin C.
This Korean serum contains hybrid stabilization technology for enhanced delivery of L-Ascorbic Acid deep within your skin to fight against destructive free radicals. At the same time, the serum stimulates collagen production which aids in improvement of skin tone and texture.
---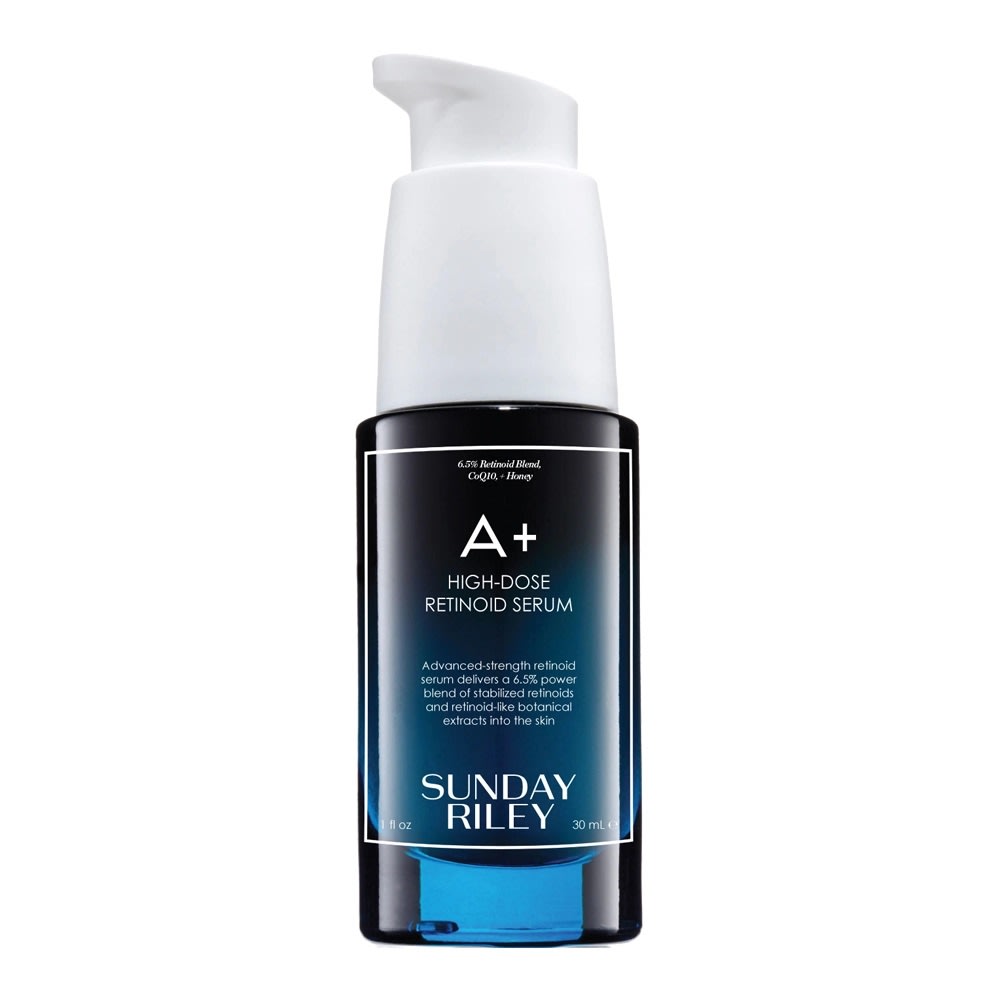 Sunday Riley A+ High-Dose Retinoid Serum
SGD 128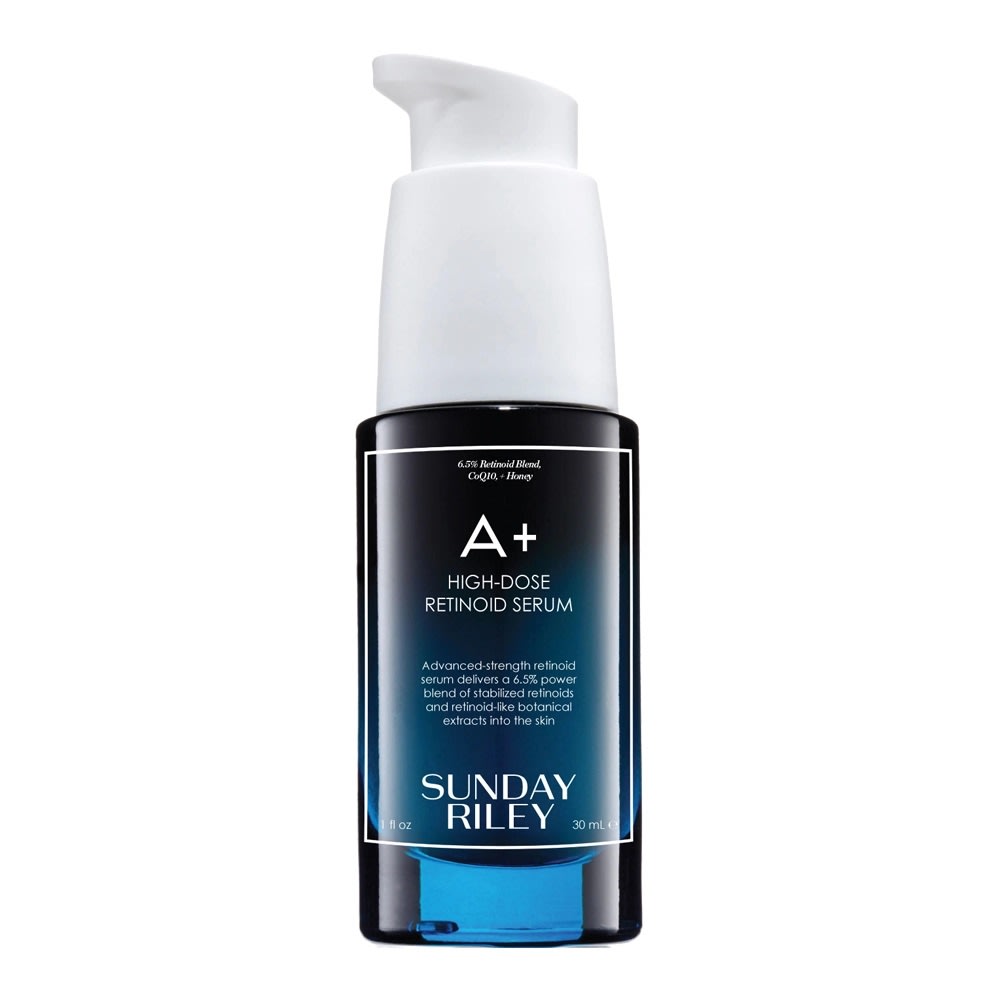 Sunday Riley's highly concentrated A+ High-Dose Retinoid Serum is infused with retinol to target fine lines, wrinkles, dark spots, and uneven skin tone. This advanced retinoid serum delivers 6.5% of stabilised retinoid blends and botanical retinol-alternative extracts into the skin to fight the appearance of aging.
It also heals the skin and prep it from environmental damage for a healthier and balanced complexion.
---
More: 7 Best Anti-Aging Serums to Restore Your Skin's Youthfulness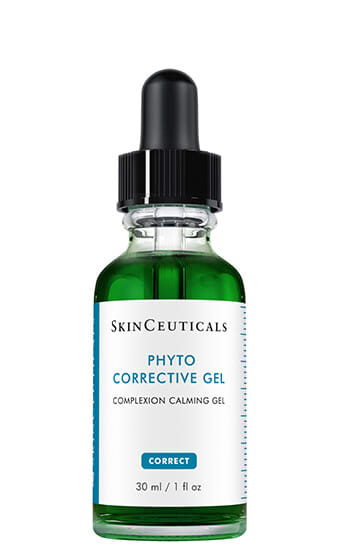 SkinCeuticals Phyto Corrective Gel
SGD 129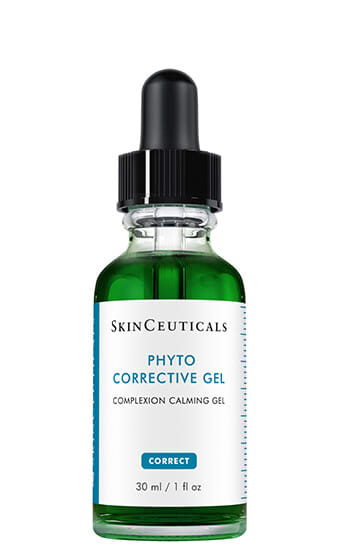 This light, hydrating serum is the perfect solution to soothe away skin redness caused by rosacea and acne.
The gel serum is formulated with Mulberry extract and hyaluronic acid to target discolouration and boost hydration. It's also infused with cucumber and thyme infusion to soothe any irritation. With a calming blend of botanical ingredients, the serum promotes clearer looking complexion and is even ideal to be used on sensitive skin.
---
Disclaimer: The pricing shown is just a good indication of how much these products are worth. The prices could change based on the e-commerce promotions that are going on. If some of the products are not available, do email us at [email protected] Thank you!