For guys, using a good old manual razor requires some skills and above all, patience. If you are not careful enough, you might end up with nicks and cuts. Of course, if you don't mind spending extra money, consider investing in a trimmer that can be used for trimming your hair on the likes of the head, face and body.
---
Best Hair Trimmers for Men in Singapore:
Philips MG7735 Multigroom series 7000 - best overall
Braun Multi Grooming Kit MGK3980 - best hair and beard trimmer
Panasonic ER2403 - best body and hair trimmer
Panasonic ER-GN30-K453 - best nose hair trimmer
Philips MG5720 - best facial hair trimmer
Gillette Fusion ProGlide Styler 3-in-1 - best trimmer for balls
Philips Beardtrimmer Series 3000 - best stubble trimmer
Panasonic ER430K - best ear hair trimmer
Remington Graphite G3 - best cordless hair trimmer
Difference between trimmer and shaver
How to choose a trimmer
---
Here are the 9 best trimmers you can purchase online in Singapore: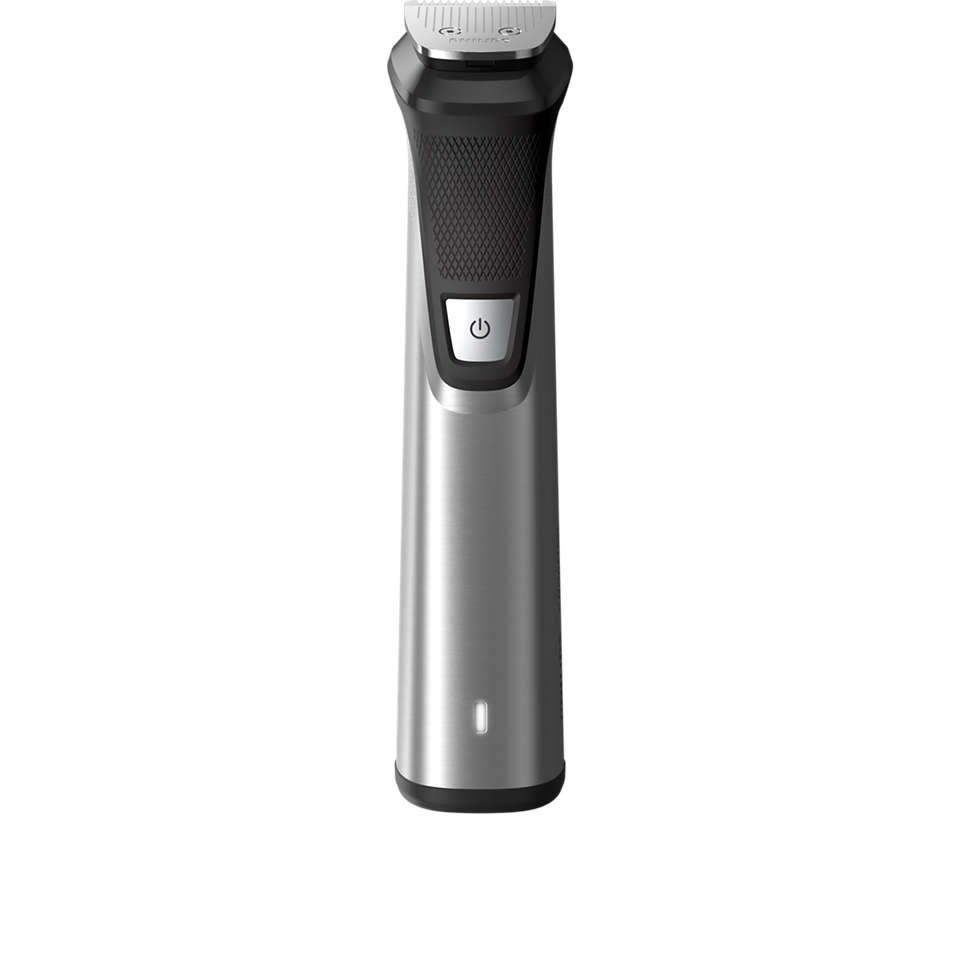 Philips MG7735 Multigroom series 7000 12-in-1
SGD 99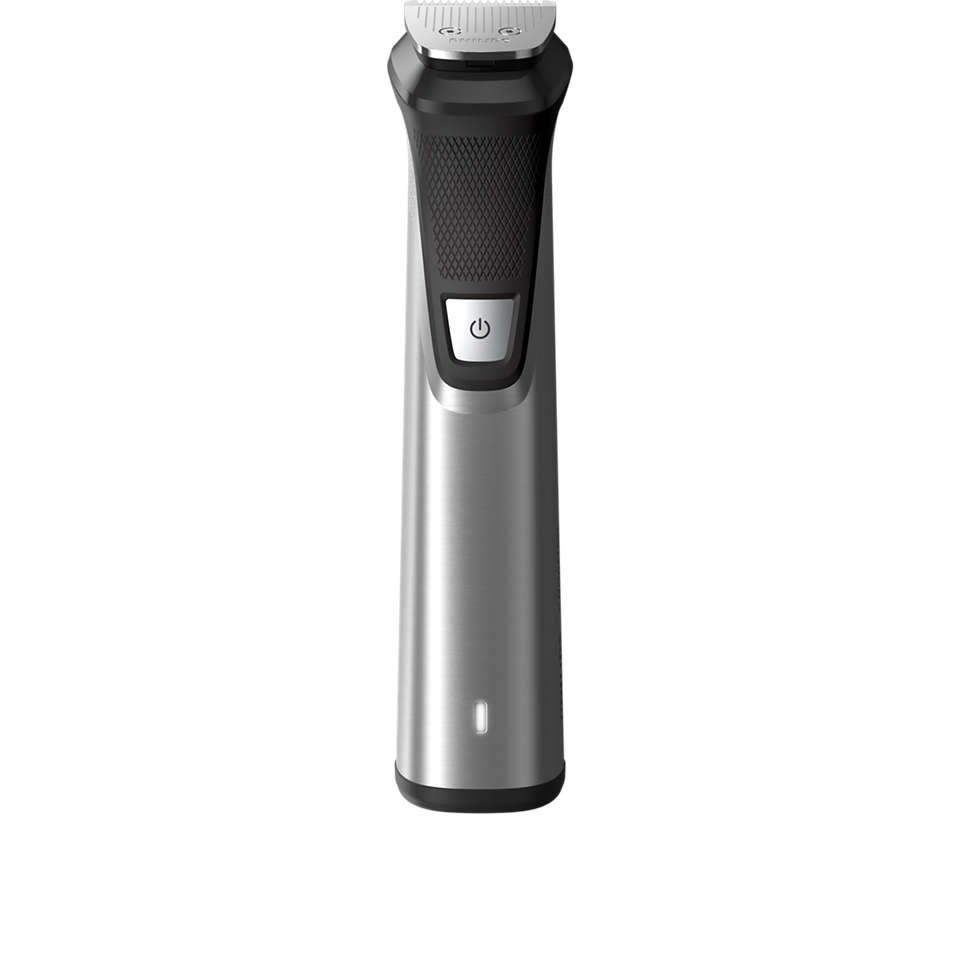 An all-in-one trimmer that lives up to its Multigroom versatility, it features a total of 12 tools that allow you to trim and style from head to toe. It comes with 8 combs for different uses such as hair trimming, beard styling and body grooming. Additionally, it can be used to trim your nose hair as well.
Other features to look out for include a slippage-free rubber handle, a DualCut technology that has 2x more blades for closer trims and a long-lasting cordless performance of up to 2 hours on a single charge. You don't have to worry about getting it wet either since it's water-resistant so feel free to use it while you're in a shower!
---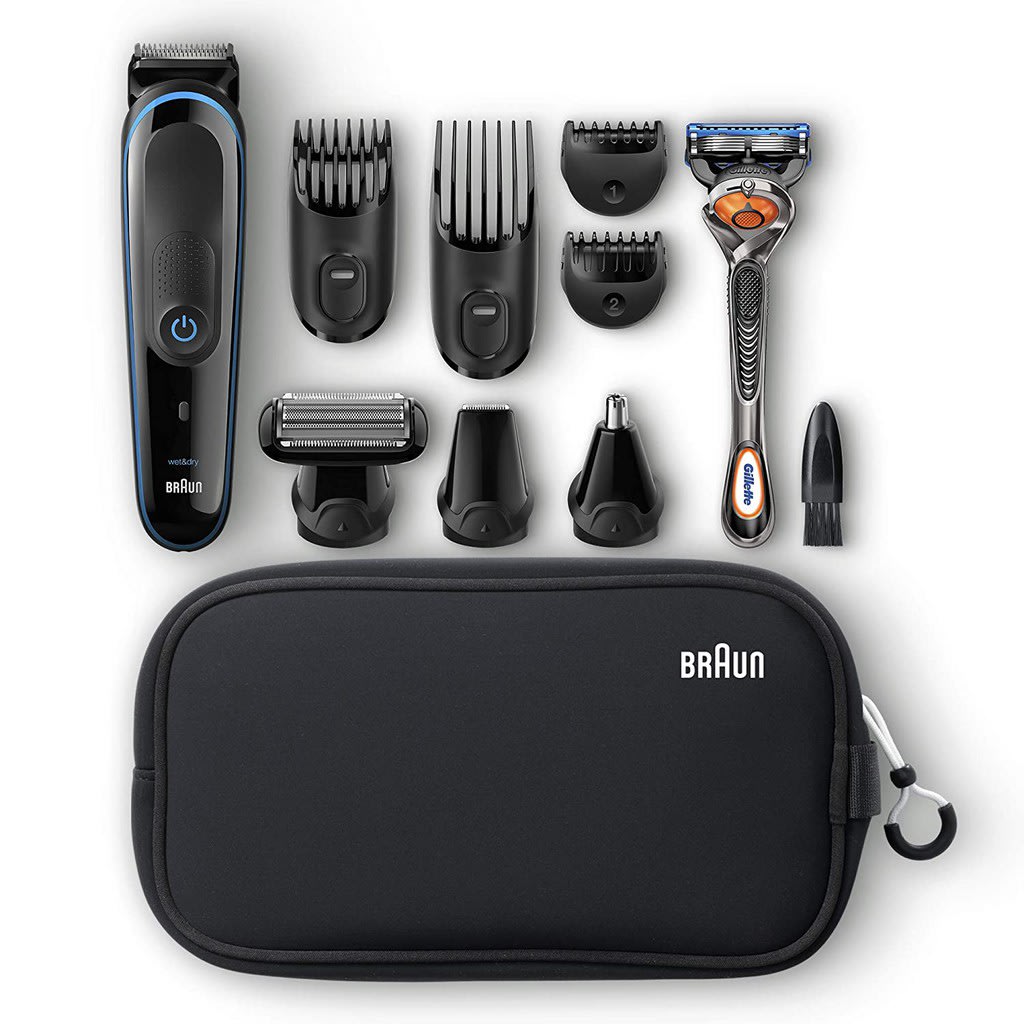 Braun Multi Grooming Kit MGK3980 9-in-1
SGD 139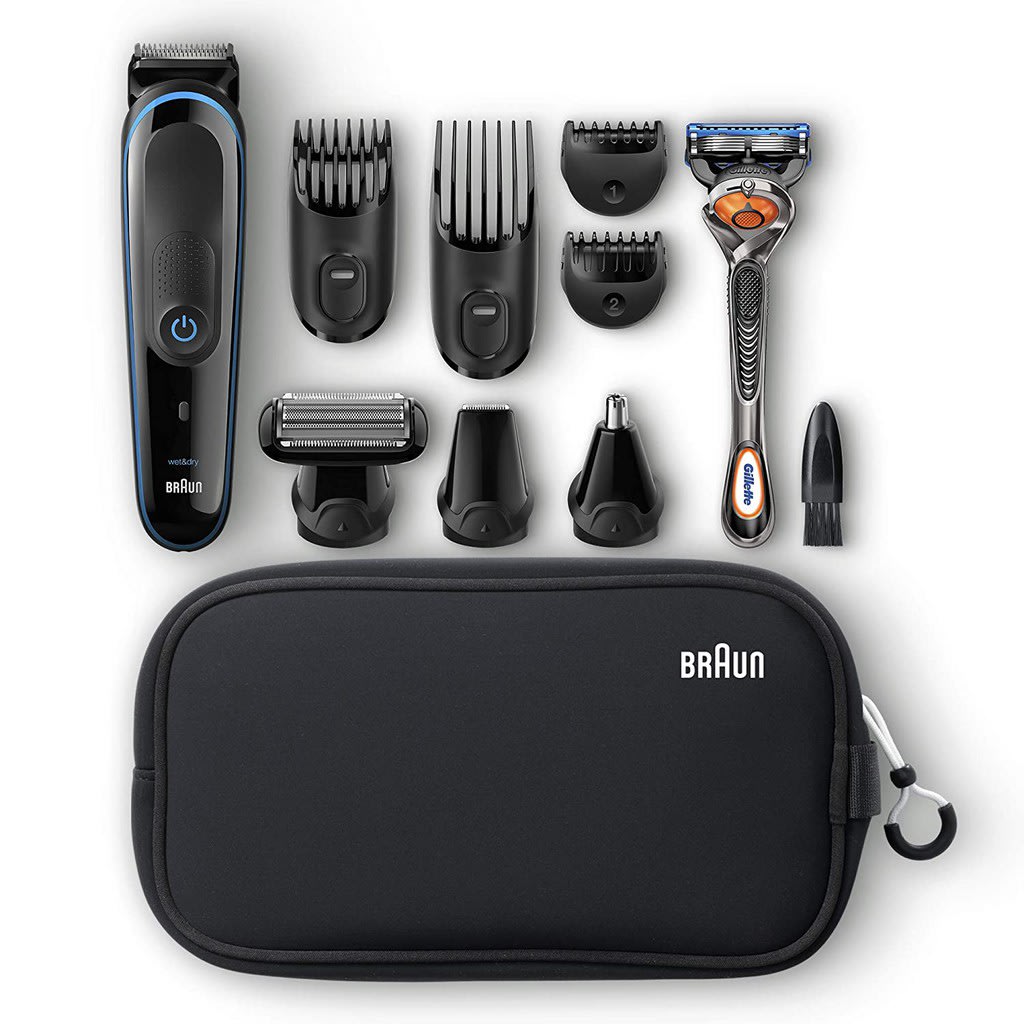 The Braun MGK3980 model offers the best of both worlds, where you can use it to trim your hair and style your beard. For the latter, it comes with 4 precision combs for different beard styling regardless of long, medium or short. Not to mention, the blades are sharp and durable enough that it won't pull or tug on your hair.
This trimmer is 100% waterproof as well, so you can use it in a shower without worries. Some of the other highlights to expect from this model include a LED light indicator to notify you of the battery as well as charging status. Which, the durable battery life offers up to 60 minutes of use on a single charge.
---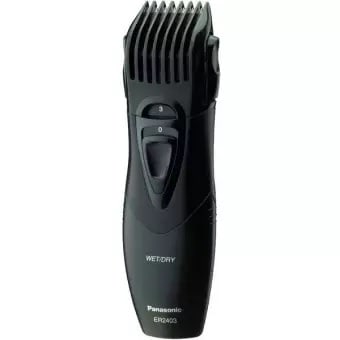 Panasonic ER2403
SGD 33.99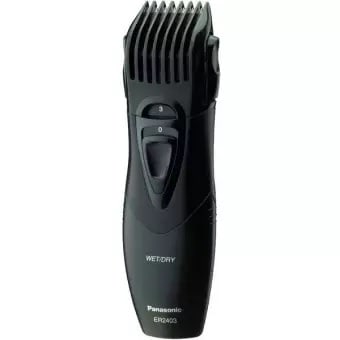 Suitable for wet or dry trimming, the Panasonic ER2403 can be used for hair, face and body. It boasts an ergonomic design that looks and feels good in your hand while the quick-set 5-position guide comes in handy for styling your long, medium or short beard. Moreover, the trimmer can be adjusted in five different cutting lengths ranging from 3 to 15 mm.
When it comes to operating the trimmer, you have the choice to use it either corded or cordless modes, with the latter only requiring 2 AAA batteries. And since you can use it in wet condition, this trimmer is washable under running water.
---
Panasonic ER-GN30-K453
SGD 22
There's no denying that protruding nose hair can be an embarrassing situation. But thanks to the likes of Panasonic ER-GN30-K, it sure comes in handy whenever you need it the most. The slim, pen-like design is light and compact enough for easy portability.
Features-wise, it comes with a dual-edge blade design which can trim your nose hair effortlessly. For a peaceful mind, the blades are both curved and hypoallergenic that does not irritate skin or even cause hair pulls upon usage. You can use it wet or dry, with the former allowing you to use in the shower.
---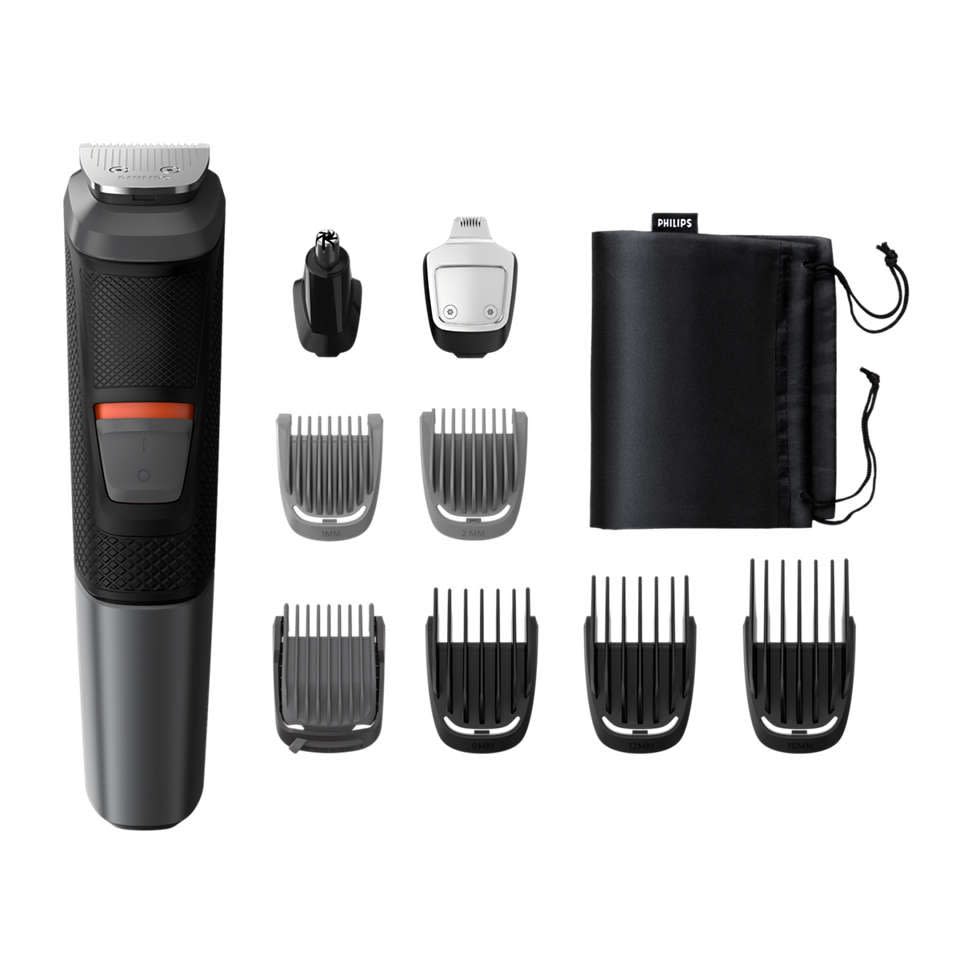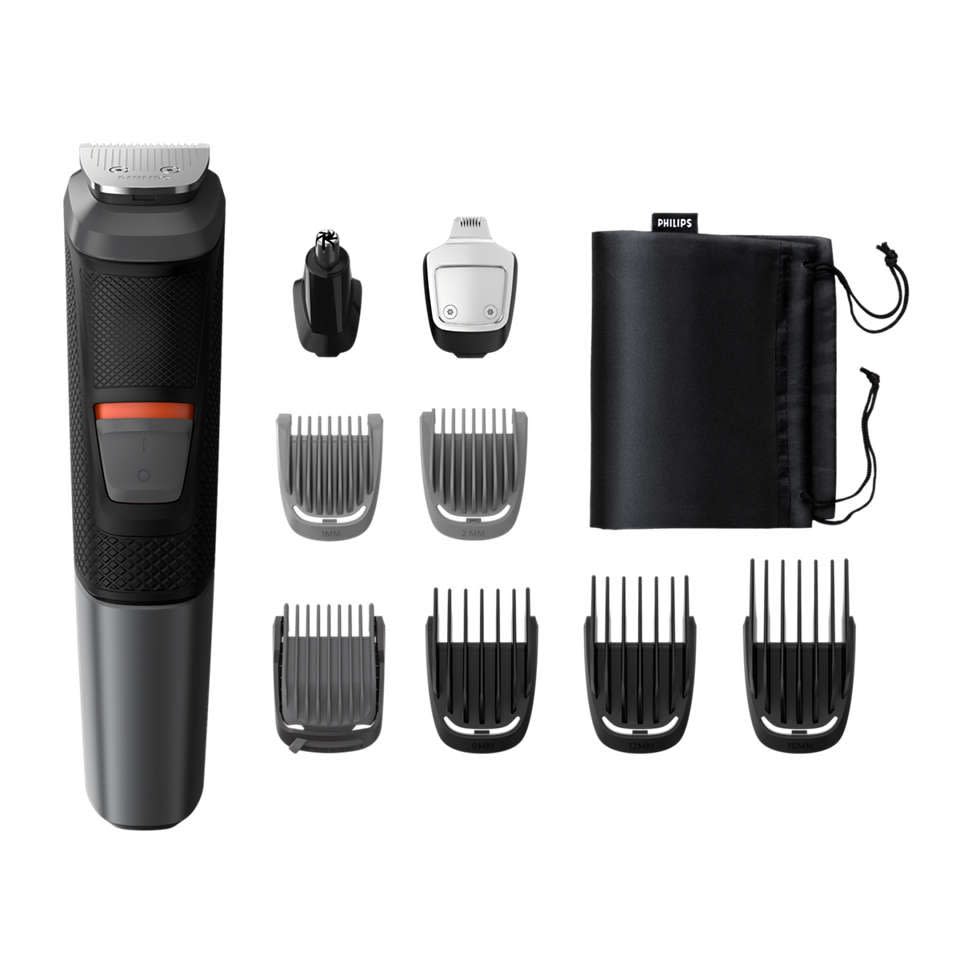 It doesn't matter whether you want to use it to trim your beard, moustache or style a goatee, the Philips MG5720 does the job effortlessly minus all the hair-pulling or tugging. Of course, it also helps since the trimmer utilises DualCut technology that contains 2x more blades, making precision trims possible.
But that is not all, as it comes with 6 combs for different trimming needs ranging from beard combs to hair and stubble combs with various lengths included. You can trim your facial hair confidently as well, thanks to its anti-slippage rubber handle while the waterproof design allows you to trim while you're in the shower.
---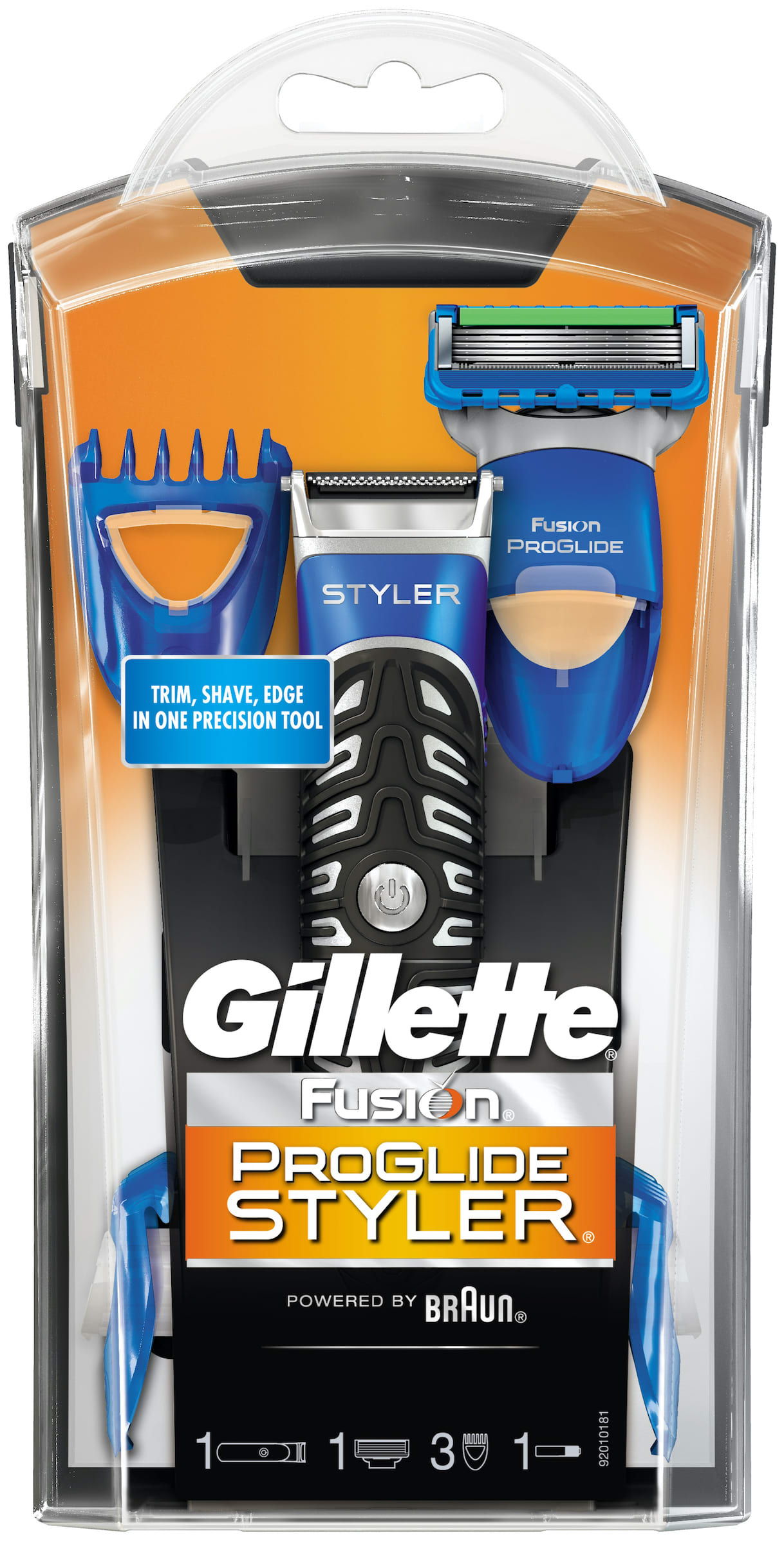 Gillette Fusion ProGlide Styler 3-in-1
SGD 24.9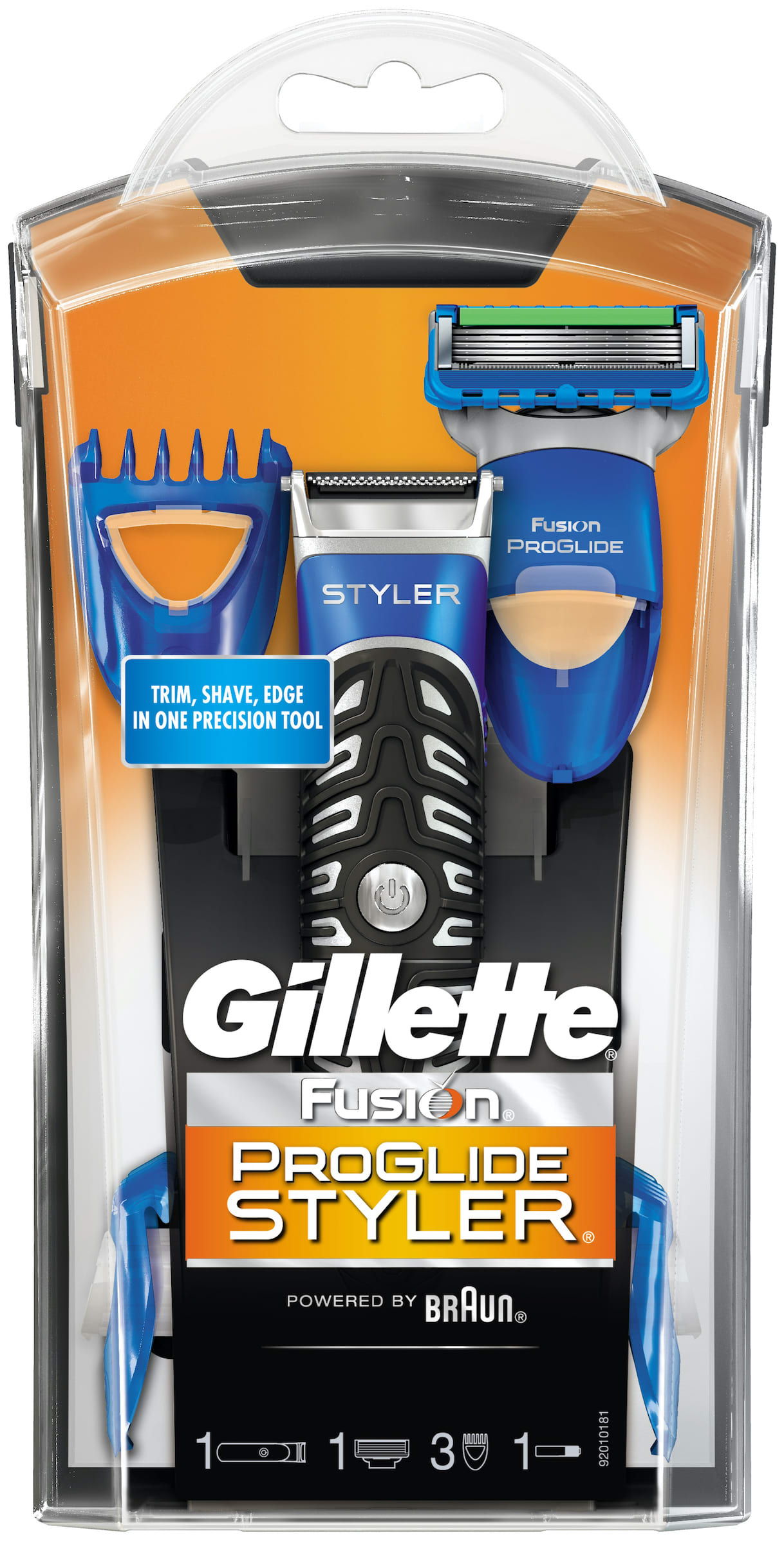 Trim, shave and edge… and all you need for those is just a single tool - the Gillette Fusion ProGlide Styler 3-in-1. Specially engineered by Braun technology, it comes with three interchangeable combs. Each has its own different lengths at 2mm, 4mm and 6mm for you to trim or shave your facial hair with.
Also suitable for manscaping purposes, the Gillette Fusion ProGlide Styler 3-in-1 boasts a lightweight and ergonomic design that makes maneuvering completely fuss-free. The trimmer itself contains a Precision Edging blade, which helps you to achieve an evenly shave/trim even in tricky places (e.g. genitals). Not to mention, the waterproof design means you can safely use it in the shower.
---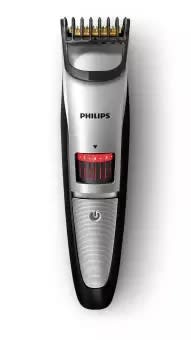 Philips Beardtrimmer Series 3000
SGD 69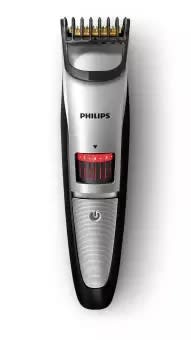 Wishing you can pull off, say, a 3-day stubble? You can, thanks to Philips Beardtrimmer Series 3000. Using stainless steel blades that are both durable and razor-sharp, you can trim your stubble efficiently with the additional help of the brand's Lift & Trim comb system.
And did we mention that the blades are skin-friendly as well? That means no more nicks and cuts commonly associated with trimming since the rounded-tip blades help to minimise skin irritation and even scratching. Other highlights include a battery-status light indicator and an easy-to-use zoomwheel for choosing different lengths ranging from 0.5 to 10mm.
---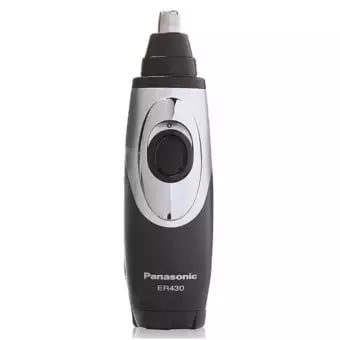 Panasonic ER430K
SGD 28.99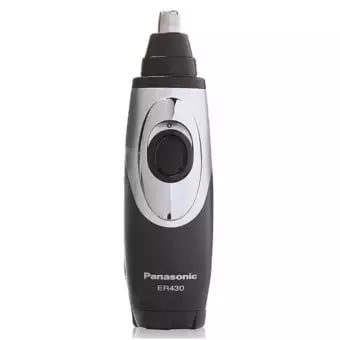 This Panasonic trimmer is great for trimming nose and ear hair, but especially on the latter as there's a built-in Vacuum System for every clipped hair to be "sucked" into a collection chamber. That is to ensure your ear is free from debris as well. In terms of built, the blades are constructed from hypoallergenic stainless steel material, making it suitable even for those with sensitive skin.
The trimmer is also water-resistant, meaning you can use it wet or dry. And when it comes to maintenance, it can be easily washed under the running water. Panasonic ER430K only uses a single AA battery, which is more than enough to run cordlessly for 90 minutes long.
---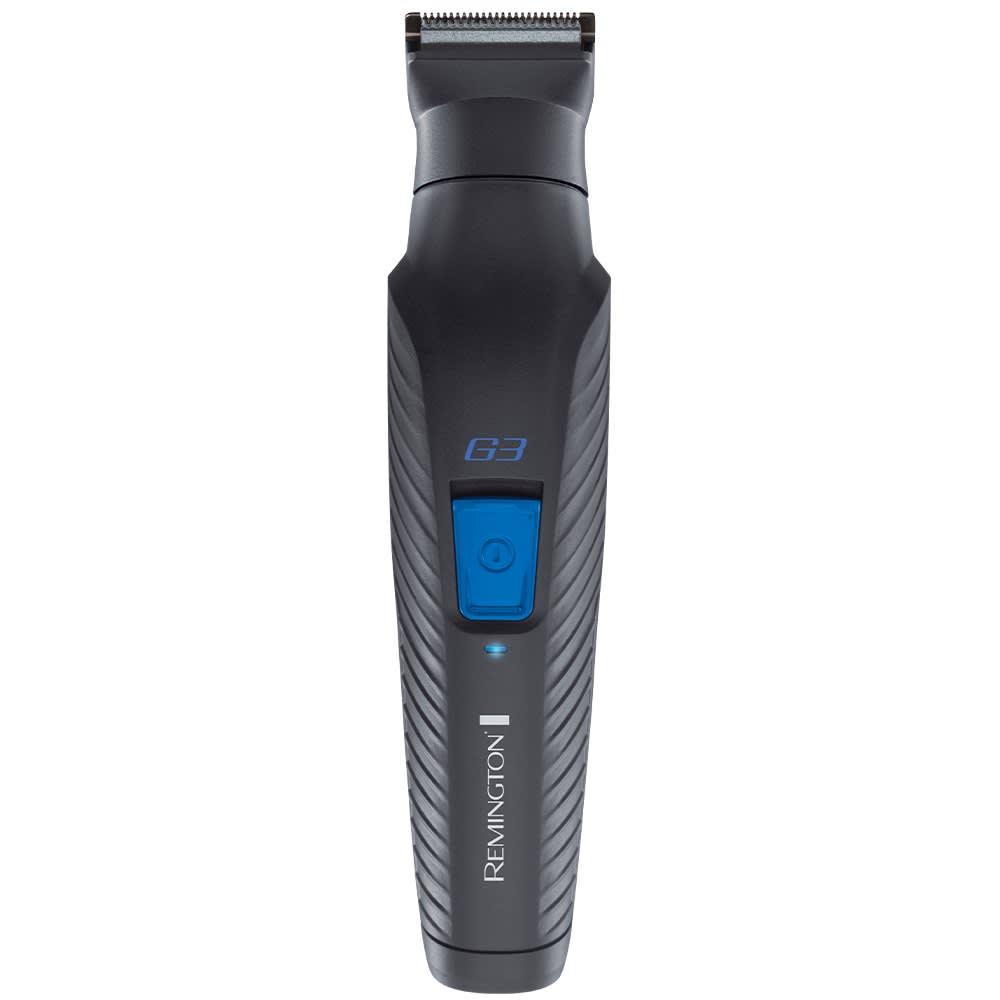 Remington Graphite G3
SGD 49.9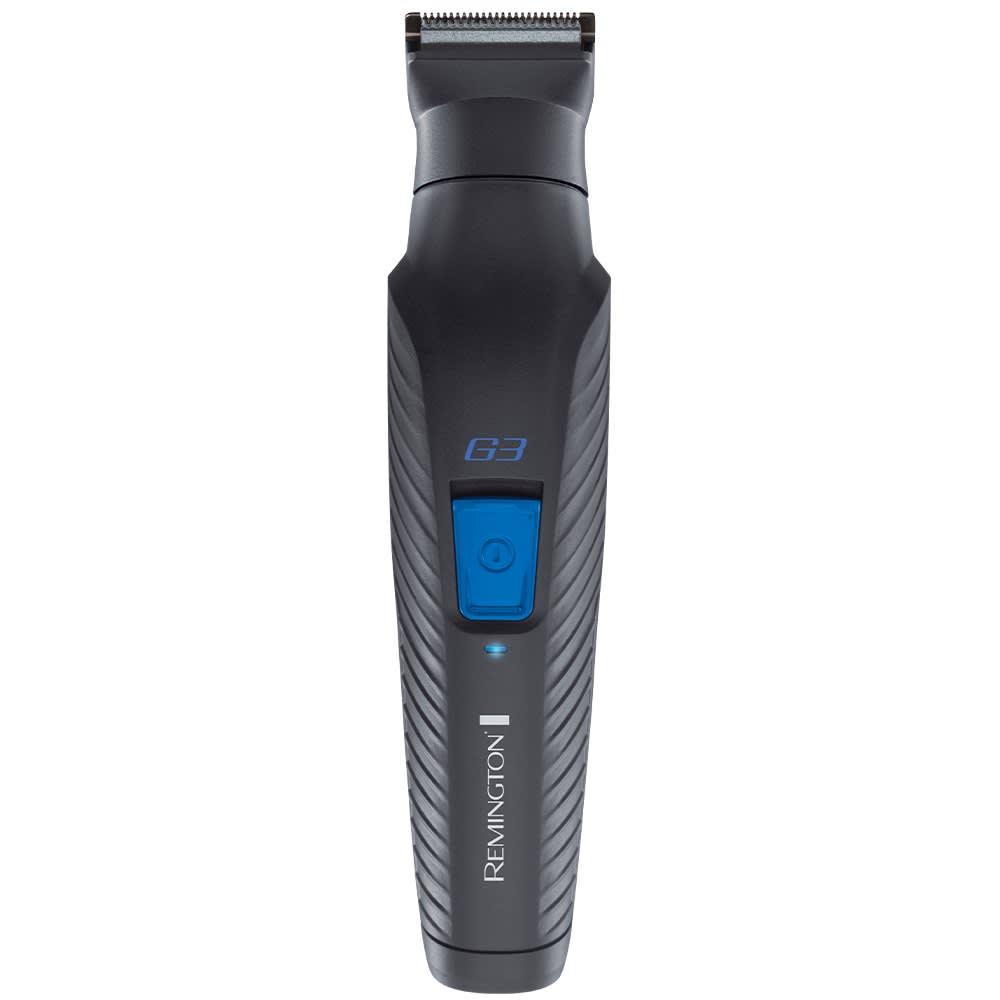 The US-based Remington brand is no stranger to manufacturing personal care products, given their longstanding establishment over 80 years ago. And if you are looking for a cordless hair trimmer from them, here's one for you: the Remington Graphite G3 - an all-in-one trimmer that can be used from head to toe.
It features a dual adjustable comb that allows you to trim your hair and beard ranging from 2 to 20 mm length for different styles. The trimmer is also suitable for body grooming as well as other body parts like nose and eyebrows. Whichever you do, the self-sharpening graphite blades will ensure smooth and efficient trim all the time.
---
Trimmer vs. Shaver - What's The Difference?
So, should you buy a trimmer or shaver? Well, it all depends on what you need. But first…
Let's talk about the trimmer:
As the name suggests, it is an electronic/battery-operated device that trims your hair. Trimmers typically contain two or more sliding and small cutting blades that are used for trimming the hair in a more precise manner.
Trimmers are also versatile and depending on the models' respective features, they have different types available in the market. This includes the likes of all-in-one trimmers, beard trimmers as well as ear and nose trimmers. And other than using it for general trimming, trimmers are also suitable for those who want to style their hair.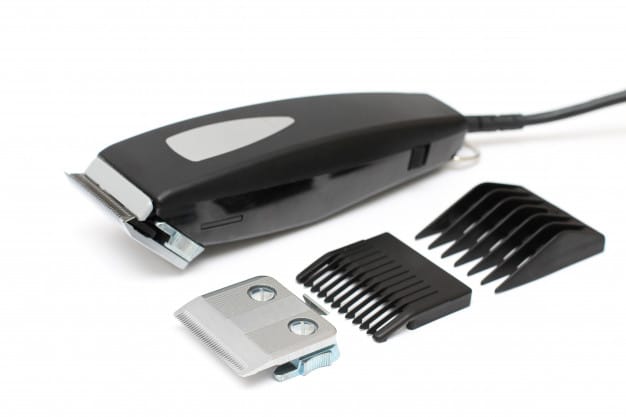 Moving on to shavers:
They are essentially a corded/cordless type of razor. They normally come in two different versions, which include rotary and foil shavers. Unlike trimmers, shavers are best used for shaving off your hair or beard, say getting rid of your days-old stubble for a cleaner and fresher outlook.
They also do not use electricity to operate, so they're perfect for those on-the-go. In conclusion, shavers are much closer to how razors operate but are made with a cheaper body and a head that's easier and safer to shave with without getting cuts.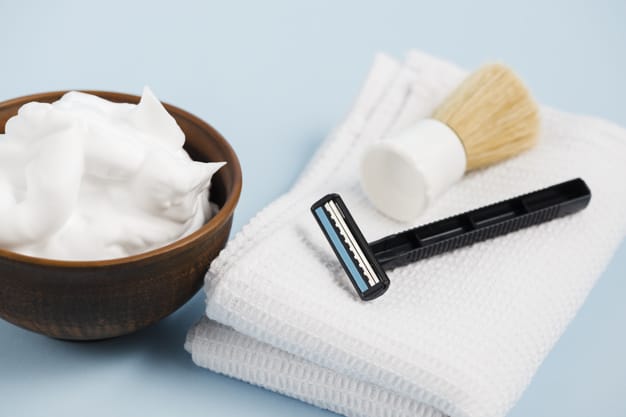 ---
How to Choose the Best Trimmer for You
Hair trimmers aren't as identical as they seem. Sure, they cut hair, but there's more to it as each product has its speciality. In this quick guide, we'll run you down the basics to help you choose the right one for you.
Dry or Wet Trimming
The first thing you have to consider is more about preference. Some people love to trim their hair after showering or when it's wet as it's softer. However, you do lose a bit of accuracy as it becomes soggy and sticks with one another. If you're the type to trim during a shower, there are also products available for that.
It's not that ideal to buy a trimmer that does both as it's more expensive, and you won't benefit that feature if you stick to one routine - dry or wet. Get a trimmer that suits your style of grooming to save money. Plus, a less versatile trimmer that only focuses on one style is more durable.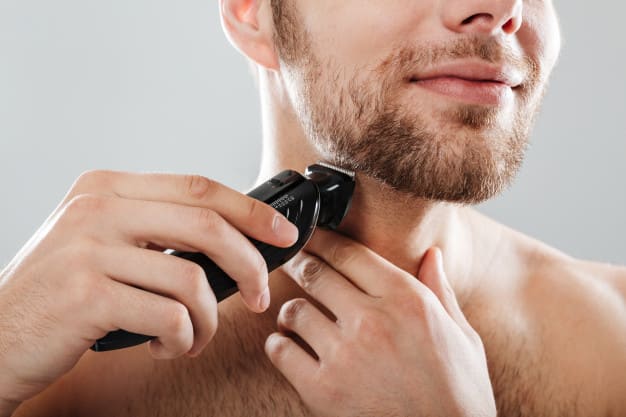 Comb Length
After deciding on your preference when it comes when to shave, you have to consider your style. The best way to help you with that is to check the combs available.
If you plan on keeping a short stubble, a trimmer with a protective-style comb works best as it gives an even cut all the time. However, if you have a beard, it's best to buy a trimmer with traditional combs as it gives you better accuracy and provides more length.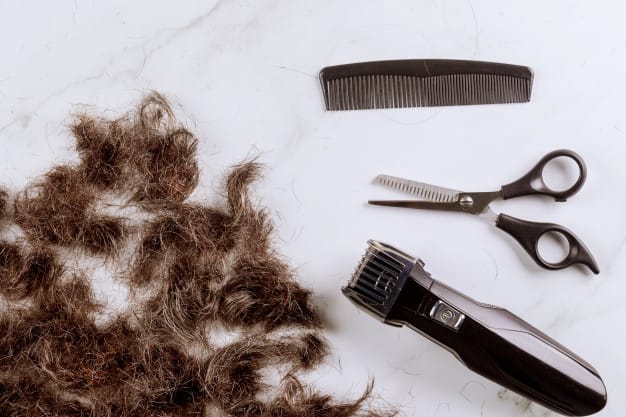 Charge Time and Battery Life
Lastly, although this part won't apply to everyone, consider the battery life. Some people have a tight schedule and only have a bit of time to groom in the morning. In that case, a device that offers a quick-charge feature is super beneficial. We recommend getting any trimmer that can be fully charged in just an hour. Although they're more expensive, they get the job done even when you only charge it for three minutes.
---
Conclusion
Trimmers are one of man's essentials for grooming. They're affordable, easy to manage, and ten times safer than any traditional razor. Yes, they do require electricity to work, but that's pretty much it. If you have a beard, stubble, goatee, or any facial hair that needs maintenance, you can ditch the barber and buy your trimmer.
Disclaimer: The pricing shown is just a good indication of how much these products are worth. The prices could change based on the e-commerce promotions that are going on. If some of the products are not available, do email us at [email protected] Thank you!