Bored of having straight hair? With the help of a hair curler, you can quickly add some drama and flair to your lifeless, limp hair. After all, a good hair curler is really the secret weapon behind creating bouncy and voluminous curls. Whether it's natural beach waves or curly ringlets, we've got you covered with this list of hair curlers available in the market.
Is hair curler good for hair?
Like other heat styling tools, using heat on your hair, in the long run, can fry your hair and leave it damaged, brittle and dry.
Luckily, most hair curlers today are made with hair-friendly materials, such as ceramic or tourmaline. Ceramic and tourmaline-coated curling irons can help distribute heat evenly and quickly to prevent heat damage. Other than that, modern hair curlers also typically come with temperature settings to reduce the amount of heat used on your mane.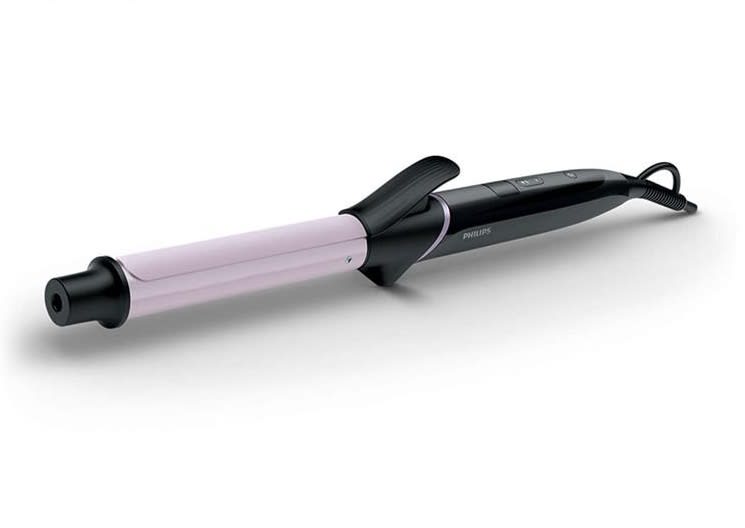 Philips StyleCare Hair Curler
SGD 49.00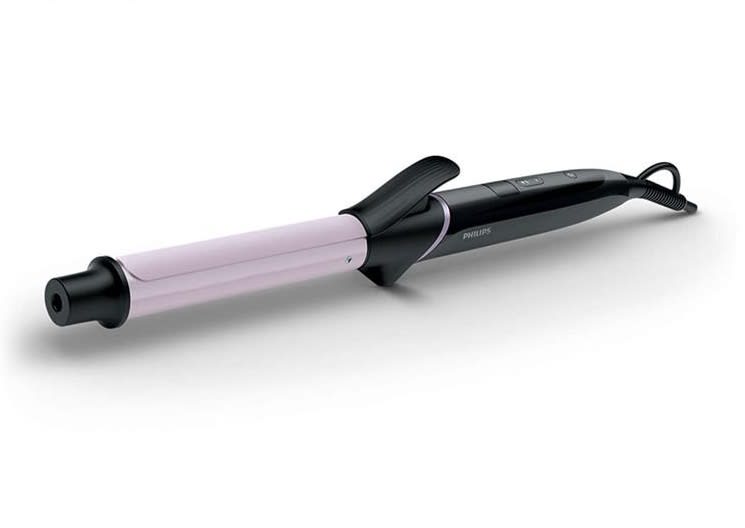 add_circle
Ergonomic design - fits nicely in the hand
add_circle
Swivel cable for easy manoeuvring
remove_circle
Clamp may cause a dent in fine hair
Your hair curler should curl your hair well by being able to hold the curls, does not (badly) damage your mane and that it's safe + easy to use. But curlers are not the easiest thing to work with, let alone for a beginner to use.
Well, you don't need to rely on salons every time you want your hair curled. Just try Philips' StyleCare Hair Curler to get the job done.
This curler is made with a 24mm medium wand (about 8.5cm in circumference), which lets you make small to medium size curls. Moreover, the wand is made of tourmaline ceramic which lowers cause in frizz and damage. It has 8 digital temperature settings from 130 to 200-degree celsius. And it has said to only take one minute to heat up, which there is an indicator light to show that your selected temperature is reached.
Testers have reported that despite the size and recommended curl size, the wand is quite ergonomically well-designed and can take in wider strands to curl more hair at once. Moreover, the cable swivels, which makes it easy to handle during use, makes it comfortable to use without strains on the wrists.
---
GHD Curve Soft Curl Tong
SGD 330
add_circle
Soft and tight curls are possible
add_circle
Long lasting results even in humid weather
add_circle
Generates soft waves and curls best
remove_circle
No option to control temperature
remove_circle
Works easier on long hair past the shoulders
Touted as one of the best hair-styling tools brand, GHD may be pricey but it does the job all too well.
This curler sports a large 32mm barrel and will maintain a temperature of 185-degree celsius as the optimum heat to produce soft curls. Tight curls, are still possible according to some reviewers. As it's made with ceramic, the tong is safe even on natural or permed curls. And because it's made with GHD's ultra-zone technology, the barrel is able to recognise different hair locks and ensure that the right temperature is distributed.
Although the design seems big, it's pretty lightweight and thus, will not hurt your wrist during use. The swivel cord also makes it pretty easy to handle when you manoeuvre it around.
Every unit comes with gloves which helps with preventing accidental burns. And because the wand is pretty big, thus it's easier to handle for beginners as well. Users generally rave about how long results last. There are locals that reported their curls being able to hold up to 2 days in our humid weather without any styling products!
---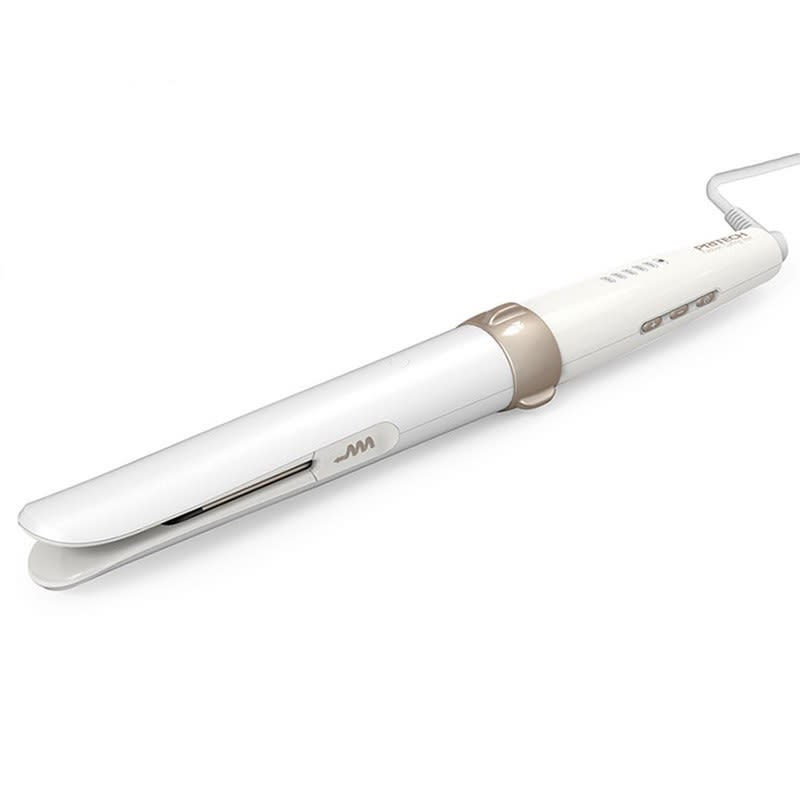 Pritech 2 In1 Automatic Hair Curler
SGD 37.56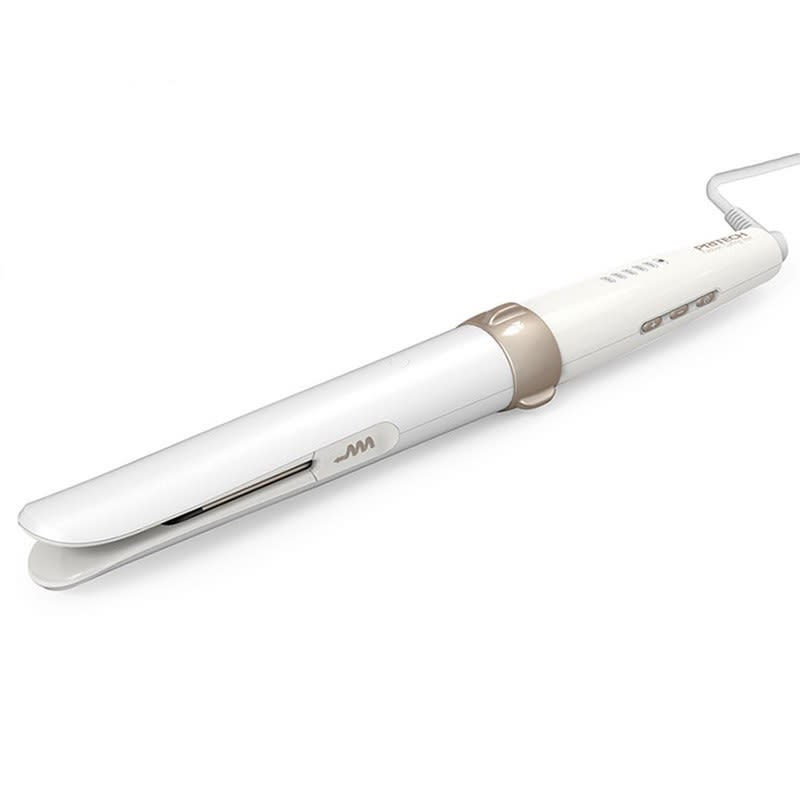 add_circle
Made with tourmaline and ceramic
add_circle
Dummy-proof design
add_circle
Ergonomic (swivel features)
add_circle
Heats up in 30 seconds
remove_circle
Best for curling hair - users said that it's harder to achieve straight hair
Whether you're a newbie or on a budget, Pritech's 2-in-1 hair curler and straightener offer the best bang for your buck.
Unlike most curlers, this one seemingly sports a design that looks like a hair straightener. To use, just clamp a strand of hair at the ends, then rotate the curler towards you, with it wrapped in your hair. Wait for a few seconds, and then you're done. So simple! Its body has a 360-degree auto-rotate system along the cable's swivel design to make it easy and comfortable for anyone to work with.
Aside from the rotating design, this product is simple in design to use, with 5 fixed temperature controls for you to choose from. Additionally, the curler has tourmaline and ceramic coating as heat protectant against your hair.
Finally, not only do you get to create gorgeous curls with this multi-use tool, but you can also use it as a straightener for when you want a different look. Affordable, versatile and travel-friendly; what are you even waiting for?
---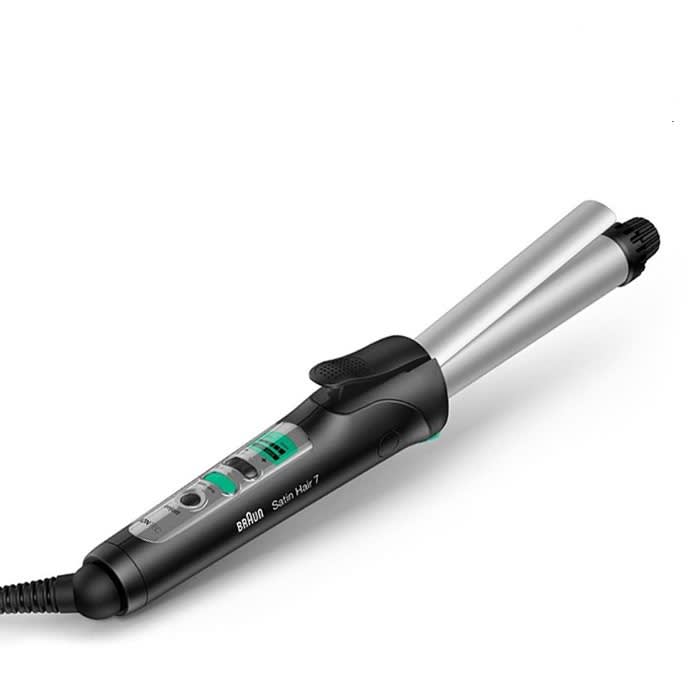 Braun Satin-Hair 7 EC 1 Hair Curler
SGD 68.96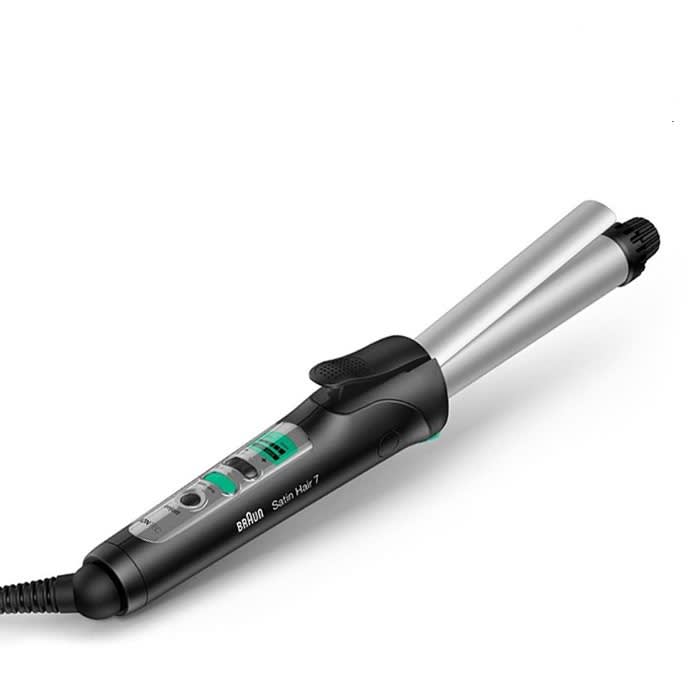 add_circle
Uses IONTEC technology to reduce frizz and static.
add_circle
Good performance
Thin and fine hair is more prone to damage. Hence, curlers that are made of ceramic is best for you. But often than not, ceramic hair curlers (and straighteners) are not as strong as those made with titanium.
One such product that's just as effective yet safe is Braun's Satin-Hair 7 EC 1 Hair Curler. Infused with millions of ions, the ceramic curler adds shine and nourishment to your hair as you curl it. It has controllable temperature with a range from 135 to 185-degree celsius which is perfect for delicate hair.
Moreover, the curler utilises IONTEC technology which lets you manually release millions of satin ions during use to attract moisture to the hair and thus, reducing frizz as well as static. This also turns results in shinier and healthy-looking hair.
Users on the internet love that it's effective in curling the hair, and that their hair looked shinier. They pointed out that although the cord is short, the rotatable design helps to counter this issue.
---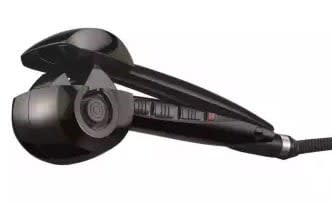 Babyliss BAB-2665H Pro Hair Styler
SGD 139.00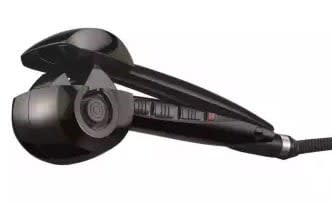 add_circle
Curls will last 2 days
add_circle
Very easy to use
add_circle
Safe from accidental burns
remove_circle
Bulky in size
Let's be real, curling irons are hard and sometimes dangerous to use. Moreover, they require patience as there's a learning curve to perfect that curl without some strands looking dented by the time your whole head is done.
Rather than risking a burn, why not opt for a fast and easy-to-use automatic curler? The Babyliss Miracurl is the revolutionary automatic styling tool that can curl any hair length. All it takes is 8 seconds for the curl chamber to produce a beautiful and smooth curl.
Made beginner-friendly, the curler's chamber is made of ceramic and has a beeping timer to indicate that your curls are ready. You can control the direction of the curl as well to produce different wave styles. And because the ceramic curler chamber is inwards unlike other curlers, it ensures extra safety when styling the hair. Not that Babyliss should be content with this fact; the curler will automatically turn off after some use.
Despite the limited choice of temperature, this curler has reportedly produce shiny curls that'll last up to 2 days. Now that's good news!
---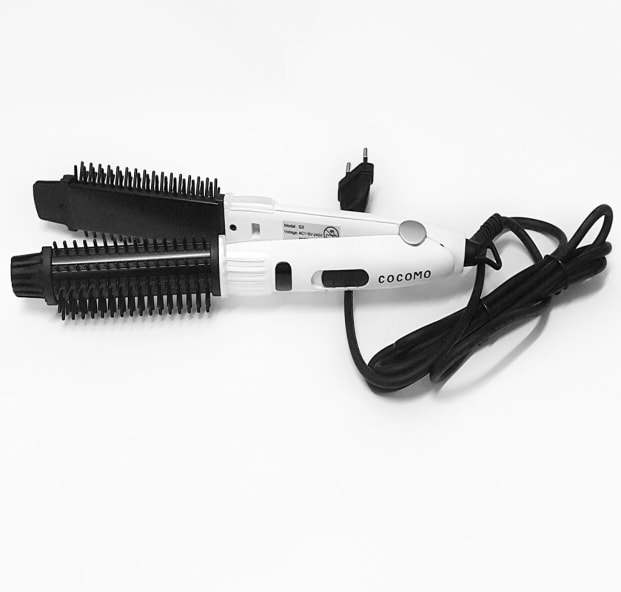 Cocomo 2 in 1 Hair Straightener & Curler
SGD 39.90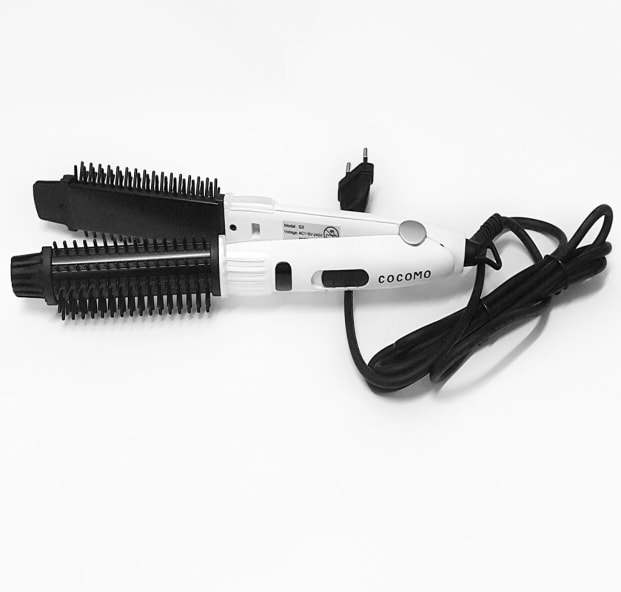 add_circle
Great for travel
add_circle
Straightens hair well
add_circle
Leaves the hair feeling soft
remove_circle
Curling is average
There's nothing that makes our hearts flutter when we can rock an entirely different look. But having multiple hair styling tools is not a nice idea to deal with, especially when you just want to save money or space at home.
No more figuring out which to get; you can quit travelling around with different heat tools in your suitcase, and try Cocomo's 2-in-1 Hair Straightener & Curler, Whether it's bouncy curls or silky straight hair, this compact hair styling tool is all you need to steal the show.
This curler is designed with a 360-degree rotating wand that heats up fast. It's also coated with ceramic for faster styling with lesser heat damage. Reviewers love that it glides on the hair smoothly, leaving the curls and straight hair smooth and soft without drying it. Results are also pretty long-lasting too
---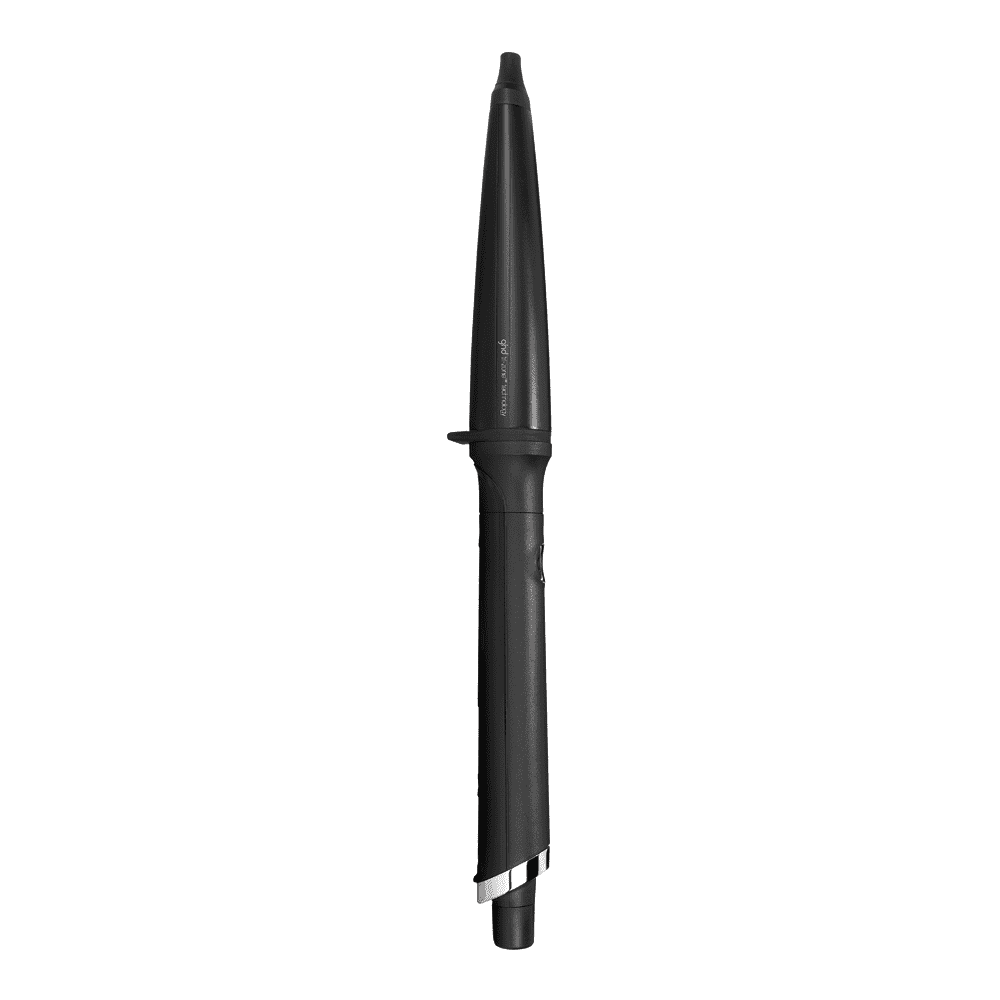 GHD Curve Creative Curl Wand
SGD 330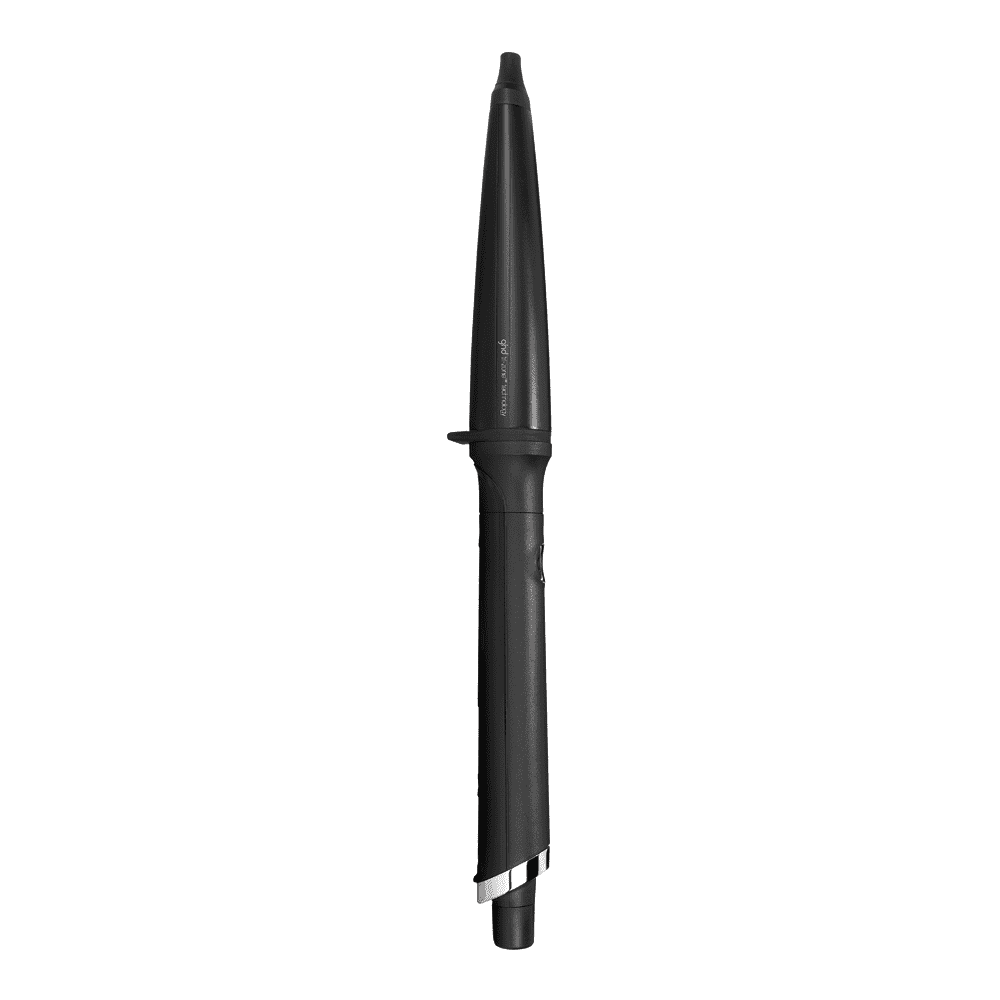 add_circle
Great for long hair as well
add_circle
Creates natural curls and waves
add_circle
Leaves hair smooth
remove_circle
Unable to manually control the temperature
It can be tricky to curl short hair, especially if the wand is big. This is because the length of hair is too short to wrap around the wand and thus, create bigger waves overall instead of curls.
And so, we present to you the GHD Curve Creative Curl Wand. Its design is actually perfect for hair of any length due to the asymmetrical circumference of the wand - with the main purpose being to create tousled and beachy waves. Although it has only 1 temperature at 185-degree Celsius, this heat is to ensure a lower risk of damage as it is the optimum temperature to style hair.
Like many of its other curlers, GHD has included its ultra-zone technology into the curler where it'll recognise your hair locks and provide the right temperature to style it. Featuring a barrel that goes from 1-inch to 0.9-inch, you can create a wide range of curls. As an additional feature to ensure beautiful results, the wand barrel is coated with advanced ceramic to ensure smooth strands.
Users especially love the curler for its ability to create natural and voluminous waves. It doesn't leave the hair frizzy, and it gets hot enough to enable curls that lasts over a day (without any hair products). Due to that fact, some users have attested that this curler works on their thick hair. Even though the tip may seem difficult to handle, but most users find it easy to hold without suffering any burns.
---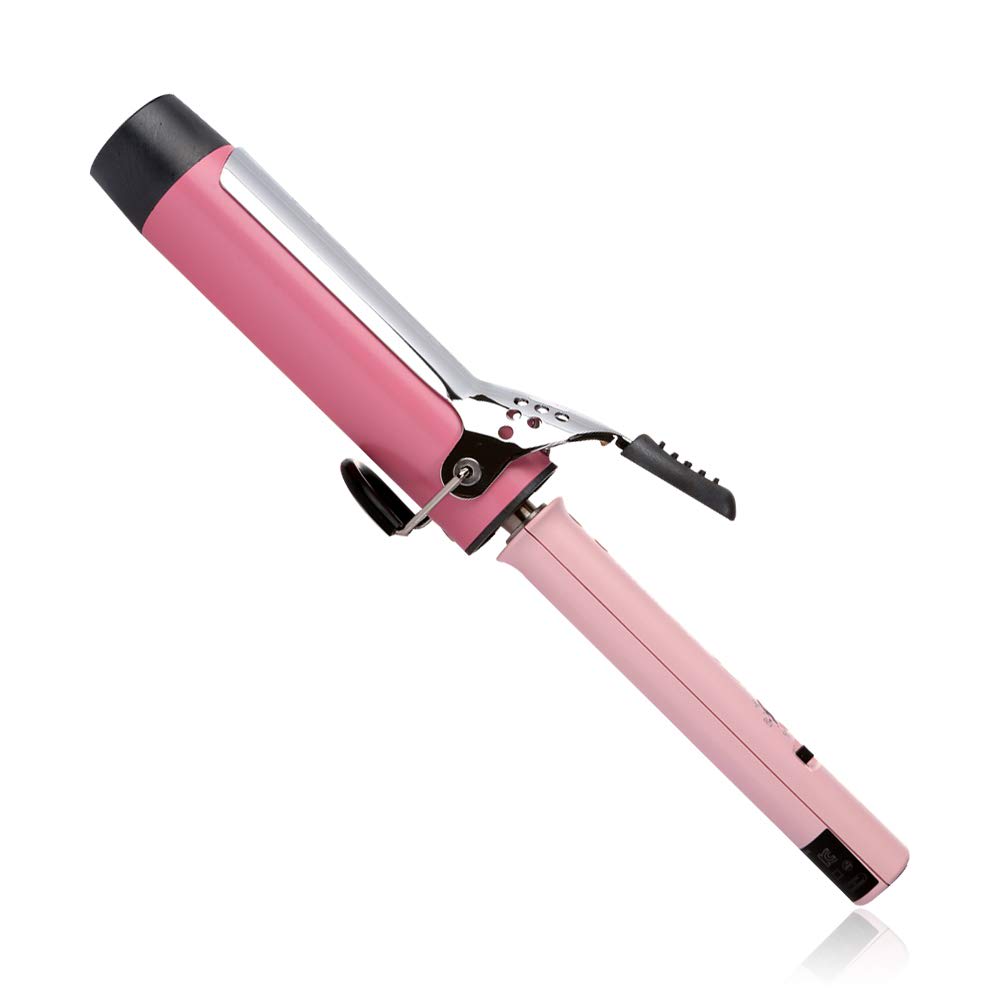 VODANA Glamorous Wave Hair Curler Curling Iron
SGD 95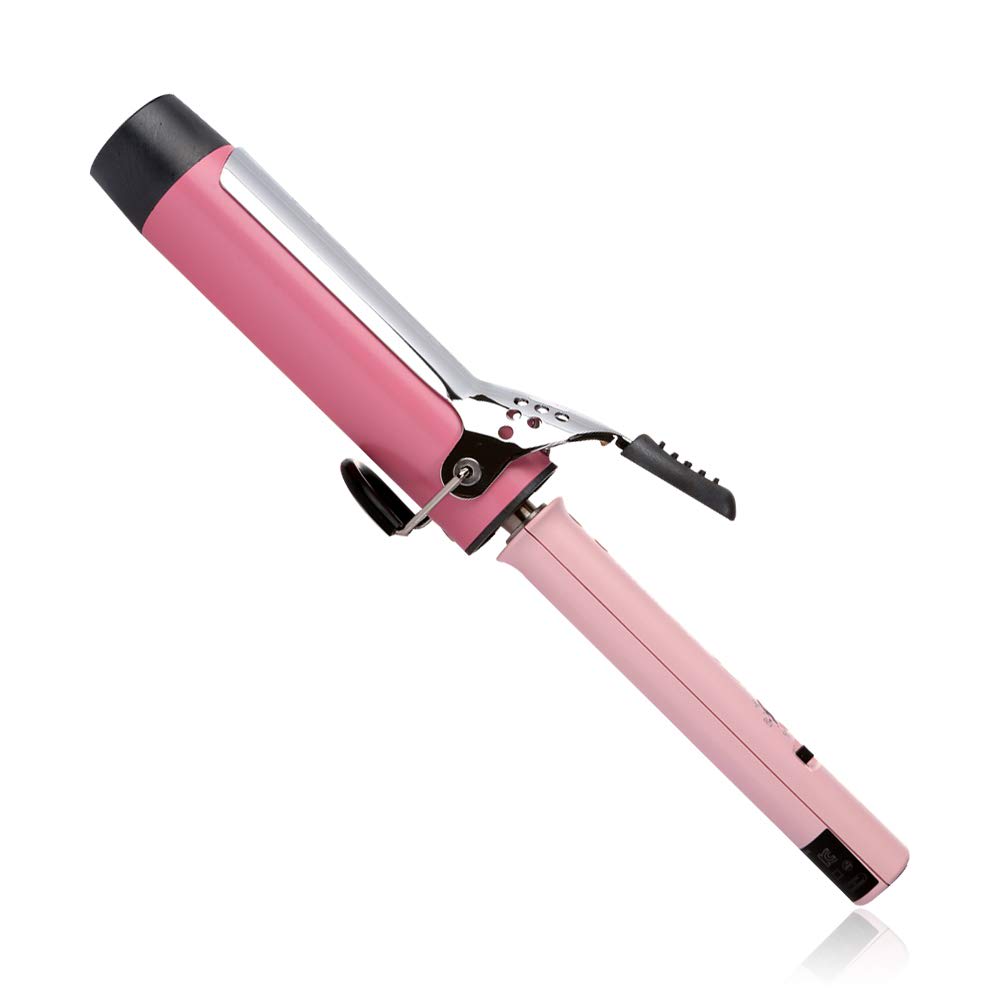 add_circle
Comes in many colours
add_circle
6 temperature settings
remove_circle
Results are not as long-lasting without hair styling products
As one of the top-rated hair curlers from South Korea, VODANA's Glamorous Wave Hair Curler will now help you achieve results similar to your favourite Korean celebrities.
Take your pick on the size of the barrels, ranging from 32mm to 40mm. No matter the size, this curler is said to recreate natural and soft locks. And don't you worry about the wand being too big to curl with; it has a 360-degree swivel cable for easy manoeuvring. Additionally, it has 6 levels of temperature settings (from 100 to 200-degree celsius) and a ceramic-coated barrel to prevent heat damage.
Other features to highlight its ease-of-use include a soft-grip for comfortable use, an instant heat-up system (in 1 minute) and a foldaway safety stand.
Aside from soft curls, users love that it's lightweight and easy to handle. Not forgetting to mention, the available colour that the curlers come in are pleasing to the eyes. Though results aren't as long-lasting as other hair tools (without any hair products), users did note that the curls would fall gently into soft waves throughout the day.
---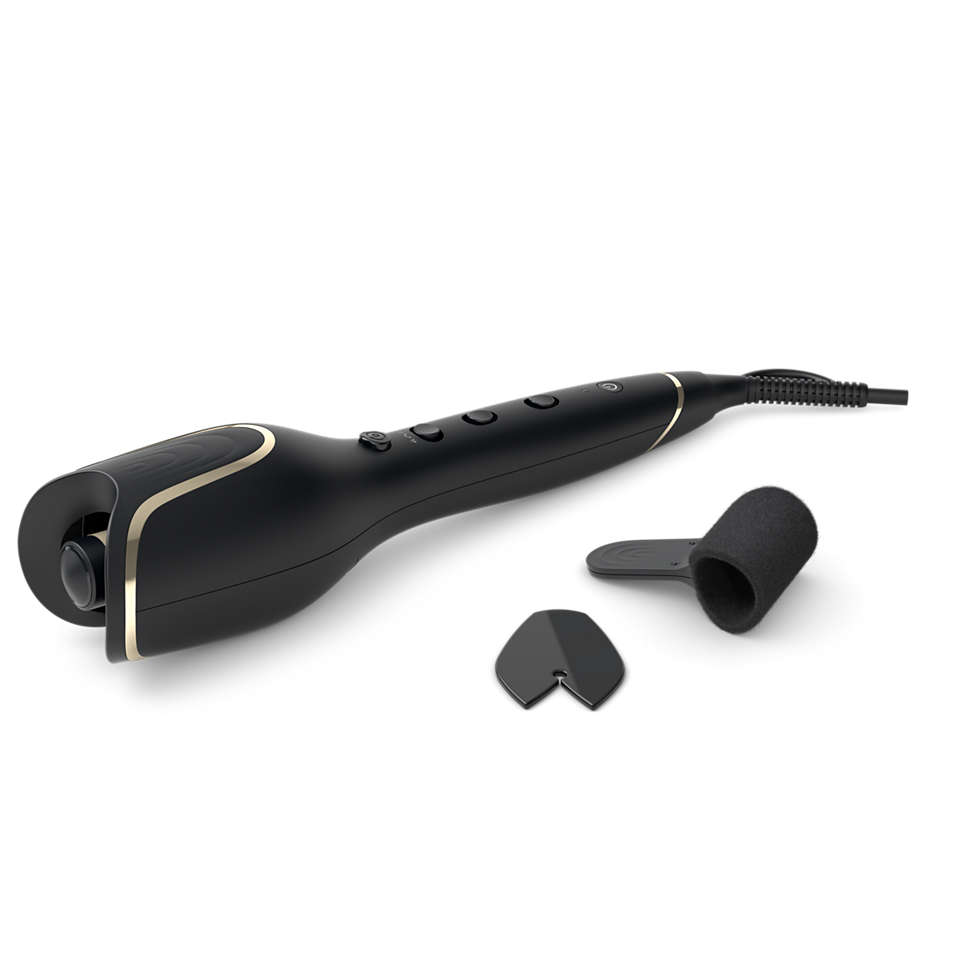 Philips StyleCare Prestige Auto Curler
SGD 159.00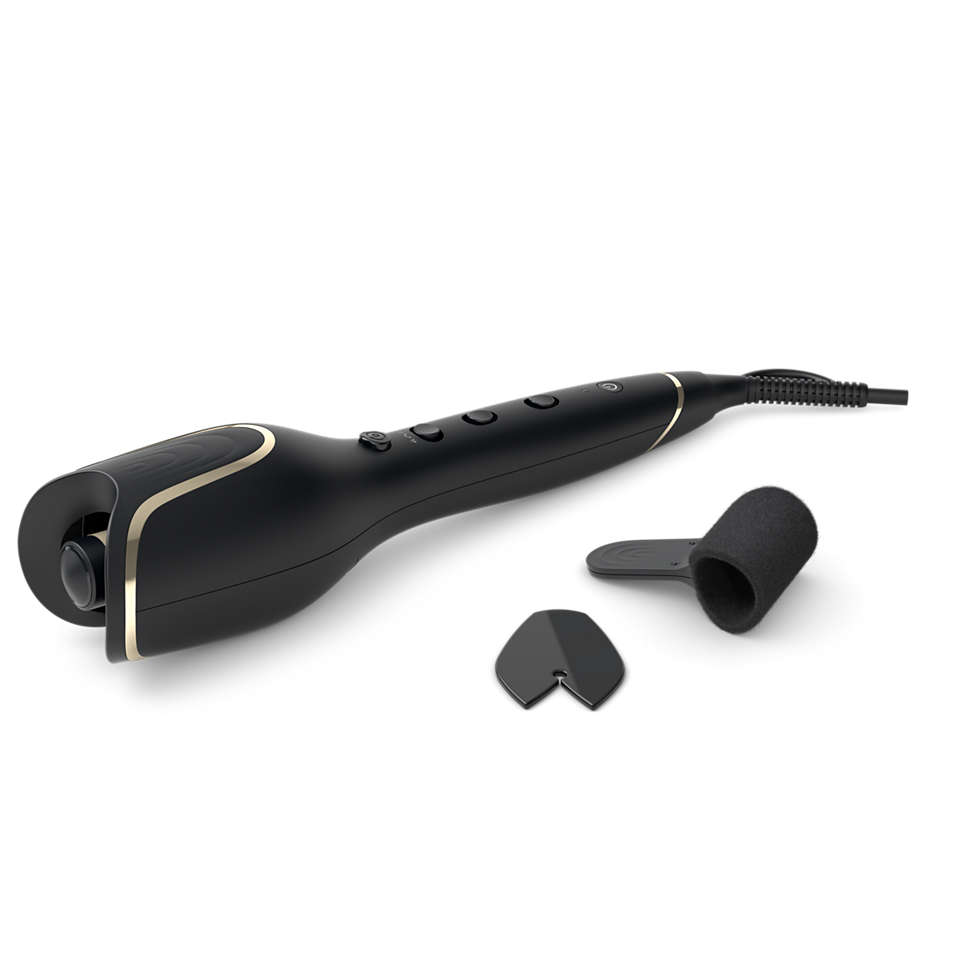 add_circle
Consistent results
add_circle
Many safety-use features
add_circle
Long-lasting curls
remove_circle
Heavy - may be an issue for those with long and thick hair
Although there's a level of satisfaction to curling your own hair with just a regular iron, automatic irons are a tempting kind of product due to its intended use, and that's to... curl hair automatically.
If you're pressed for time every day, use Philips' StyleCare Prestige Auto Curler. It'll help you achieve big, glamorous curls easily and quickly 2 times faster. The automatic hair curler is powered by Philips' innovative smart curling system that can create perfect, long-lasting curls in a jiffy. Its ceramic-coated wand is also infused with keratin to protect and nourish your hair.
Plus, the curler is designed with a long barrel so you can curl longer-lengths at once. If you are the kind to love alternating your hair-curling direction, this curler has 3 adjustable direction to cater to an array of curling styles. Additionally, the curler has a beeping-timer, smart curl guards, auto-turn-off even during use, and a keratin-infused, ceramic-coated barrel - all to ensure healthy-looking locks after styling, minus any heat-damage and malfunctions.
Although heavy to hold, users do accept this trade-off as it curls long hair fast. Many agree that results are consistent and that curls are quite lasting.
---
---
How to Buy the Best Hair Curler for You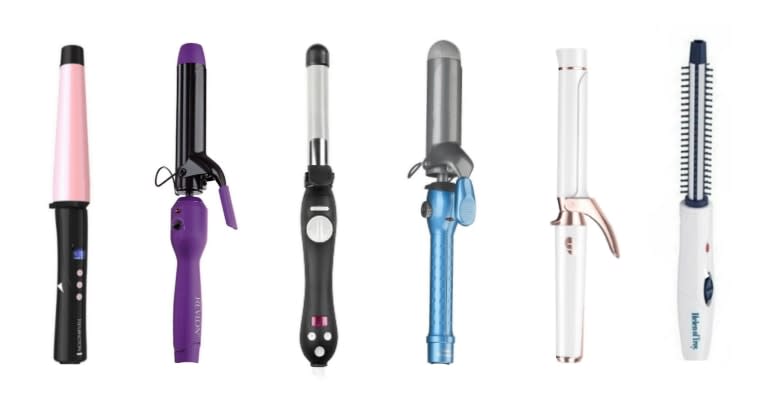 Hair curlers are not made equal. Although they all have the same purpose, which is to curl your hair and make you sexier, they provide different styles of curls and waves. Here's a quick guide on how to get the hair curler that will suit you best.
Barrel Size
The first thing you want to look for is the barrel size. In general, a bigger barrel provides those natural waves that most people are born with. It's ideal if you just want to add a bit of texture to your long straight hair. If you want to get more sophisticated, a small to medium-sized barrel should do the trick.
Curling Wand or Iron
The only difference between the two is the iron has a clamp and the wand does not. A curling wand is harder to work with but provides you more freedom and versatility when it comes to style. On the other hand, curling irons that come with clamps are easier to manage and provide an even curl from base to tip.
Temperature Level
Lastly, consider the heat level you want from your curlers. There are some hair curlers that only have a fixed maximum temperature, while others give you adjustable temperature options. As a rule of thumb, the thicker the hair the more heat it needs to curl. If you have thin hair, only opt for hair curlers that do not exceed 130 Celsius to be safe.
---
Conclusion
Hair curlers are a must-have for any woman. Curly hair or not, we're sure that you'll be using it someday soon, whether it's for an occasion or just to pump up the sexiness in you. Plus, they're not that expensive and will last for a very long time.
Disclaimer: The pricing shown is just a good indication of how much these products are worth. The prices could change based on the e-commerce promotions that are going on. If some of the products are not available, do email us at [email protected] Thank you!