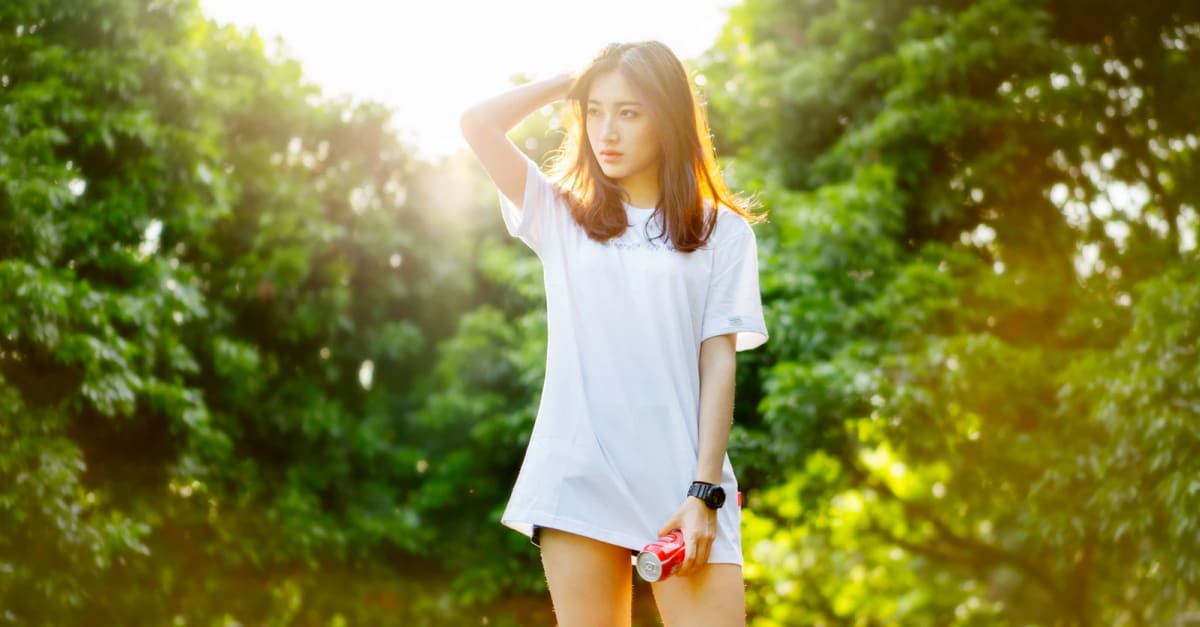 Beauty sleep and plenty of water can do wonders, but combine that with some killer lotion, and you'll be glowing all day! Check out which of these will do wonders for you according to your preference.
1. The Face Shop Yehwadam Snow Lotus Brightening Pearl Capsule Cream
Best whitening lotion from korea
Price from SGD51.90
The Face Shop is known in the Asian beauty market for its effective and explorative products. This lotion cream for instance, is among its unique anti-aging range, commonly known as Yehwadam. Upon opening it, you may may find the tiny white pearls in it strange.
Rest assure that these brightening pearls are like concentrated capsules which contains moisture cream for instant brightness and moisture. Its key ingredient is Snow Lotus, which is known for its brightening and anti-aging properties. The other ingredient are pearls, which will help restore even skin tone, replenish moisture and provide protection from sun damage.
2. Scentio Whitening Body Lotion with Milk Plus and Co-Enzyme Q10
Best whitening lotion for body
Price from SGD17.90
Enriched with Milk Extract and Q10, this Scentio Whitening Body Lotion uses the abilities of natural nutrients to restore and maintain the body's fair skin. Up to 50 times more powerful than vitamin E, Co-Enzyme Q10 has the ability to neutralize free radicals, while keeping the body and skin healthy.
3. Bare for Bare Whitening & Nourishing Body Lotion
Best whitening lotion without paraben
Price from SGD30.00
Dare to bare it all with a lotion that has no nasty chemicals to hide. Paraben, fragrance, colourants, SLES and Alcohol free, Bare for Bare offers only the most natural ingredients to whiten and nourish your skin.
With the richness of shea butter and benefits of natural seed oil, the lotion promises brightening of dark spots to achieve an overall balanced complexion. The lotion also contains SPF 15, which is nothing bad about having extra sun protection!
4. Essano Superfood Kale Hand & Body Lotion
Best whitening lotion for hands
Price from SGD22.95
Softening and brightening are what you'll get in this lotion. Use it to repair and restore the delicate instruments that are your hands. Packed with antioxidants and Vitamin C and E, the lotion also contains Aloe Vera for a boost of hydration, resulting in calm skin with more elasticity.
5. Olay White Radiance UV Whitening Lotion
Best whitening lotion for face
Price from SGD15.90
Give your dull skin a quick drink of water with this lightweight lotion that is perfect for everyday use. Protecting your face from air pollutants, the non-greasy formula works to reflect UV rays while keeping your skin smooth and radiant. Eventually, you'll start noticing not only brighter skin, but also lesser spots and smaller pores!
6. Nivea Sun Protect & White SPF 50
Best whitening lotion with SPF 50
Price from SGD24.35
Nivea Sun Protect & White offers a caring formula for immediate UVA-UVB protection. With licorice extract and advanced collagen protect, it lightens and moisturizes while protecting your skin from the sun.
Being made non-sticky and water resistant, no sweat will wear off its effectiveness even in the heat of the day. In fact, the word Nivea comes from the latin word niveus, meaning "snow-white". So, maintain your delicate Snow White skin with Nivea!
7. Gluta-C Intense Whitening Body Lotion
Best whitening lotion with Glutathione
Price from SGD44.90
Glutathione is an antioxidant found in plants and have long been known to have great effects on sun-damaged skin. With the combined powers of Glutathione, Vitamin C and Plant Extract, the Gluta-C Body Lotion intensely whitens while preventing further skin damage. Also deeply moisturizing, the formula incorporates Vitamin C, E and Shea Butter for a luxurious texture that brightens dull skin while reducing signs of aging.
8. Kosé Moisture Milk White Lotion
Best whitening lotion with moisturizer
Price from SGD17.75
Harnessing the power of concentrated vitamin C to deliver translucent and clear skin, Kose's Moisture Milk White Lotion is an ultra moisturizing formula that keeps your skin plump all day. To be used during the day or night, it's also great as a base before any make-up application. Additionally, the lotion is also said to diminish spots and freckles too!
9. St Ives Skin Renewing Collagen Body Lotion
Best whitening lotion with collagen
Price from SGD18.90
Collagen is known to help brighten damaged skin caused by the likes of scars. Therefore, this St Ives will reawaken glowing skin on the daily with its renewing collagen lotion formula. Made with 100% natural moisturizers and is suitable for sensitive skin, it contains soybean oil, that has softening and moisturizing properties to the skin. Fresh, lightweight and gently scented, lather on without feeling the weight of the product.
10. Nature's Gate Papaya Body Lotion
Best whitening lotion for scars
Price from SGD22.90
A fruity number conjuring tropical dreams, this lotion uses the gentle blend of papaya, pansy, and apricot to give you supple and bright complexion. The vegan and cruelty free lotion also evens out skin tones and reduces the appearances of scars with repeated daily use.
Disclaimer: The pricing shown is just a good indication of how much these products are worth. The prices could change based on the e-commerce promotions that are going on. If some of the products are not available, do email us at [email protected] Thank you!