Did you know that your oral hygiene has an impact on your overall health? Studies have shown that poor oral hygiene can increase the risk of multiple health complications like stroke, heart disease and diabetes. Also, bad oral health can cause bacteria and plaque buildup in your gums, leading to bad breath, cavities and gum disease.
Fortunately, you can easily maintain or even improve your oral health by simply brushing your teeth at least twice a day with any of the good quality electric or manual toothbrushes listed below. Check them out!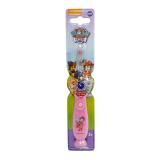 Paw Patrol Skye Toothbrush with Light and Suction Cup
SGD 15.8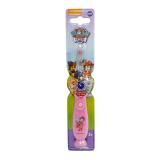 For good oral health, it's essential to brush your teeth for two minutes at least twice a day. It's already hard to get kids to brush their teeth, now you have to make them brush for two minutes? Before you give up, give this light-up toothbrush with a timer a go.
Designed for kids, this cute toothbrush will light up and blink for two minutes once your child starts brushing. Once the time is up, it'll stop flashing to indicate the two minutes is up. Not only does this educate your children on the importance of thorough oral hygiene upkeep, it also encourages them to brush their teeth more.
---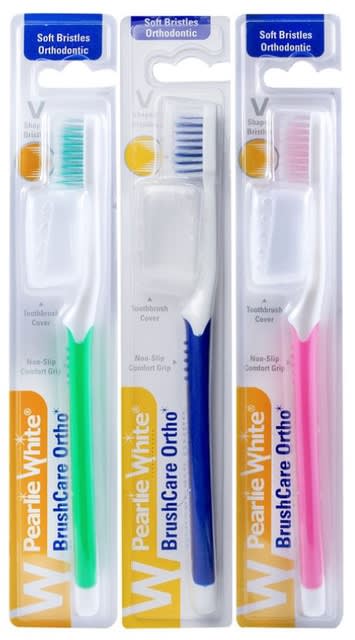 Pearlie White BrushCare Ortho Orthodontic Soft Toothbrush Triple Pack
SGD 6.9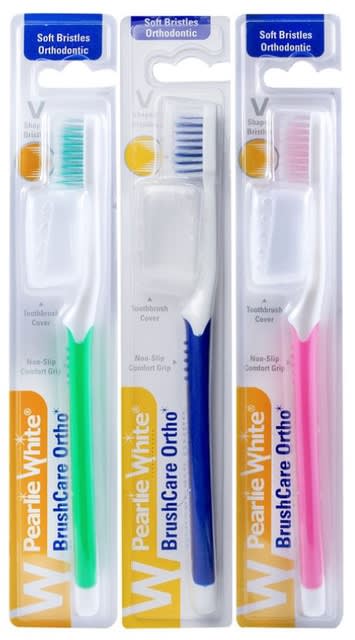 Braces can make cleaning your teeth thoroughly a tricky task. But with this soft toothbrush from Pearlie White, consider it done! Using V-shaped microfine yet compact bristles, gently and effectively brush even the deeper parts of your mouth and around orthodontic appliances such as braces or retainers.
---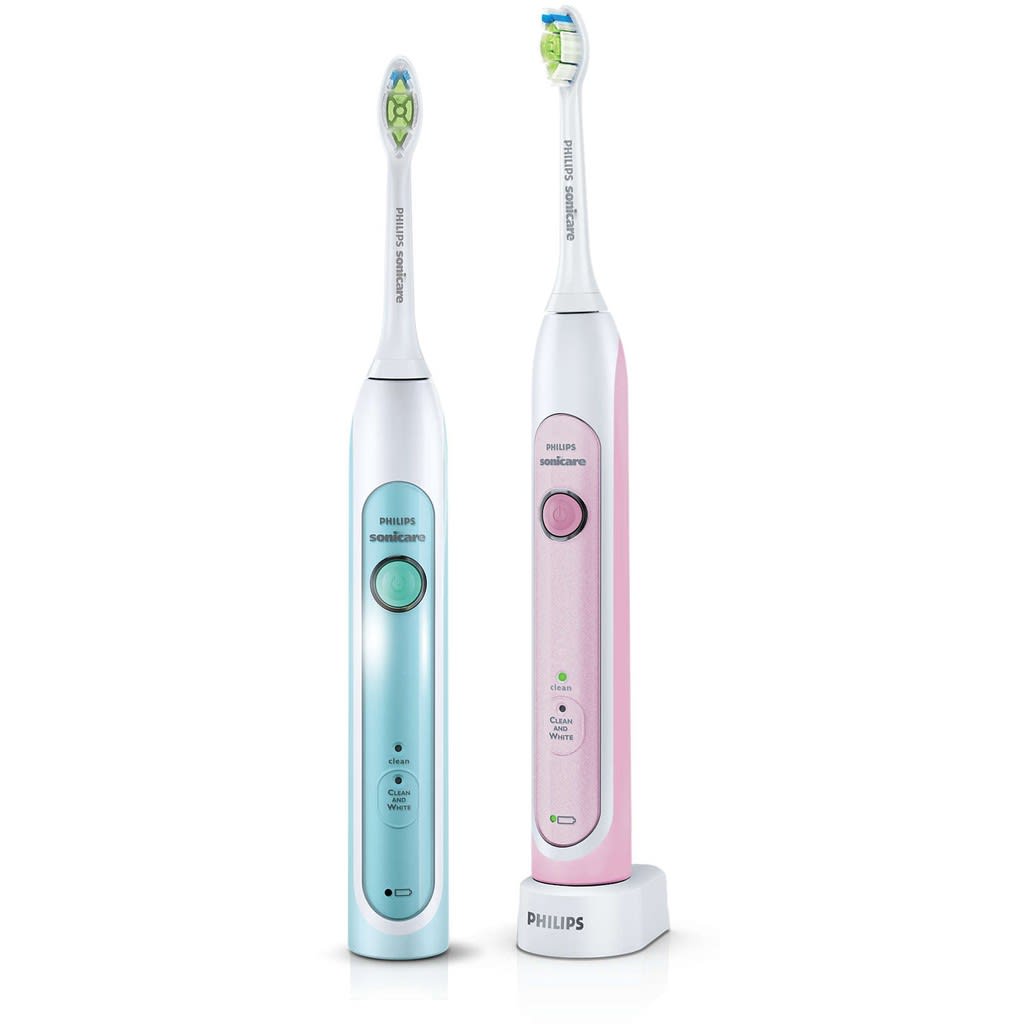 Philips HX6762 Sonicare HealthyWhite Sonic Electric Toothbrush
SGD 132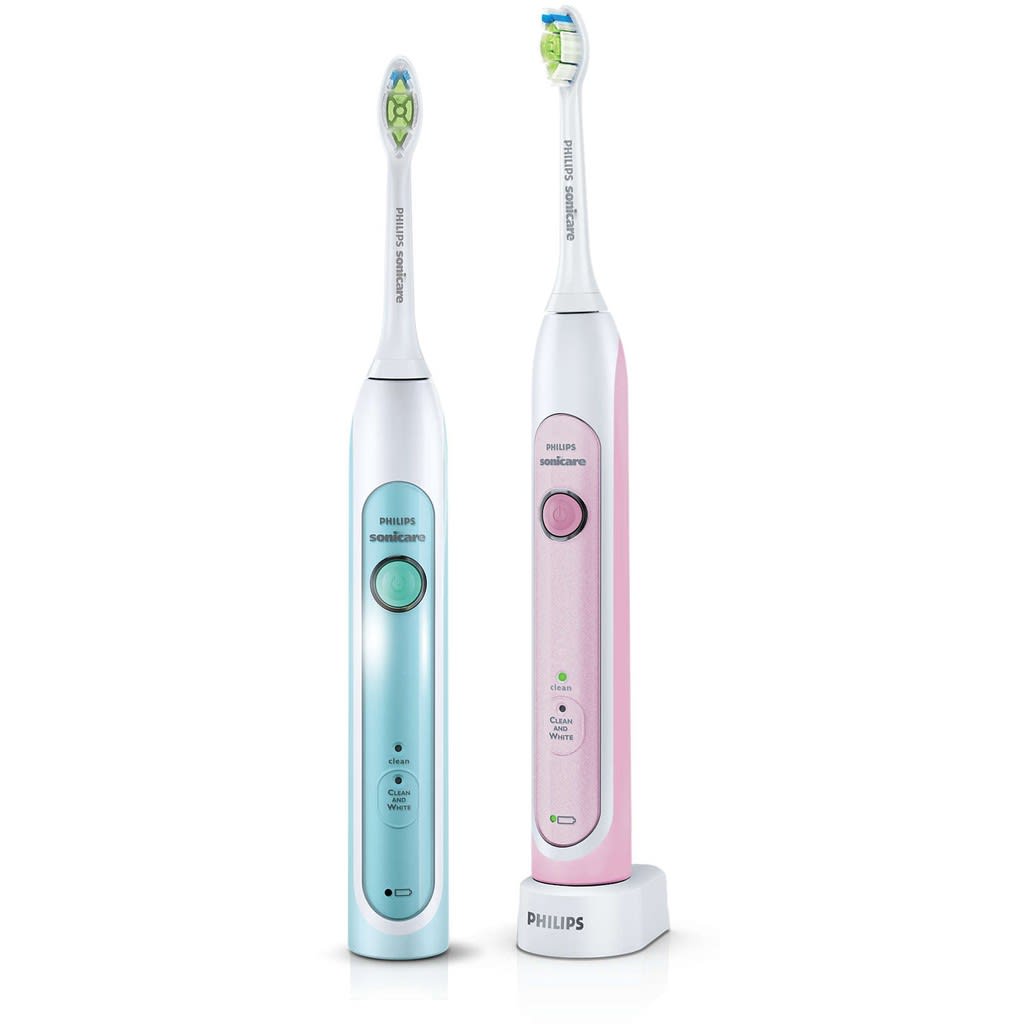 Shiny and white teeth is now made possible with the Philips HX6762 Sonicare HealthyWhite Sonic Electric Toothbrush! This toothbrush promises to whiten teeth in just two weeks. How? It goes up to 31,000 brush strokes per minute to thoroughly eliminate plaque buildup and remove stains for healthier gums and teeth. The result? Pearly teeth!
---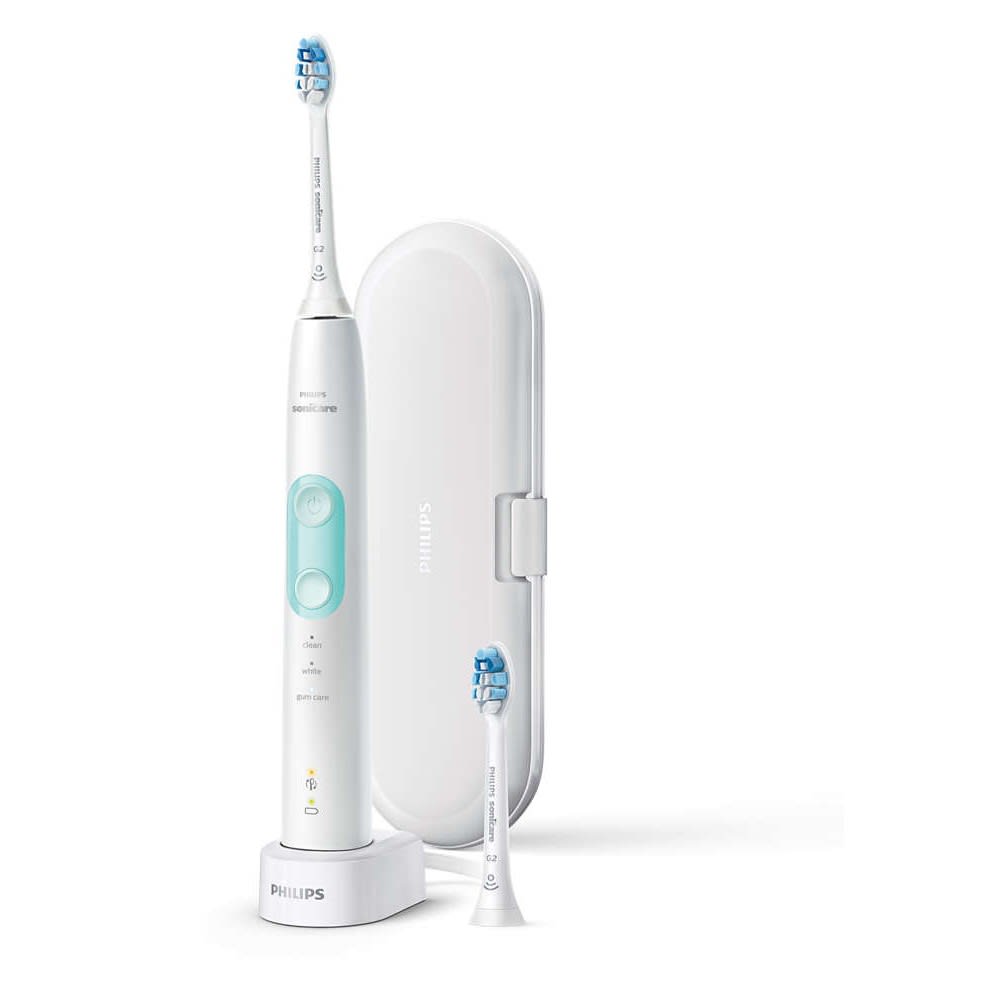 Philips HX6857 Sonicare Protective Clean 5100 Sonic Electric Toothbrush
SGD 189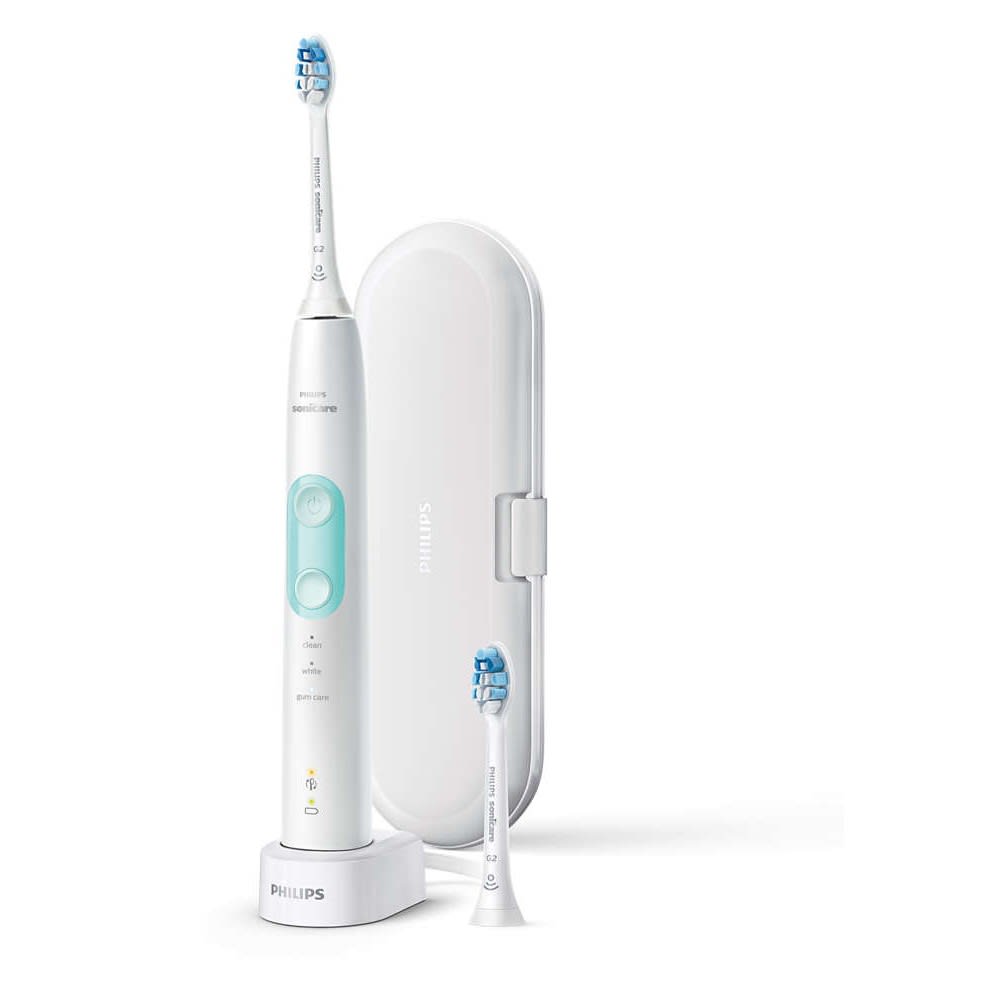 If your teeth feel discomfort or pain when consuming hot or cold foods, it's time to think about your brushing routine. More often than not, brushing your teeth too hard can wear out tooth enamel, resulting in teeth sensitivity.
A quick and easy way to fix this old habit is with this soft and gentle electric toothbrush from Philips. It has a built-in pressure sensor and soft bristles that create microbubbles to effectively clean your teeth while the sensor ensures you're gently brushing, not scrubbing.
---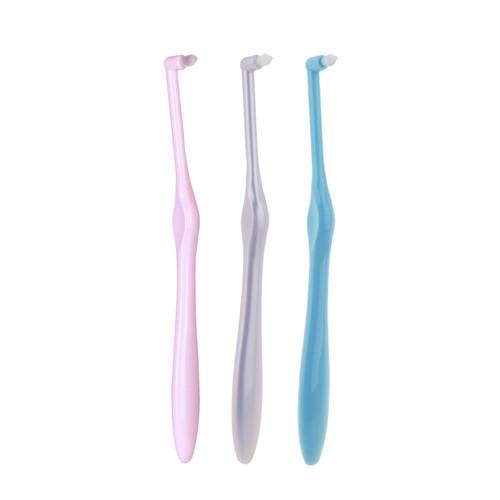 Ci Miclean Single Tuft Toothbrush
SGD 6.9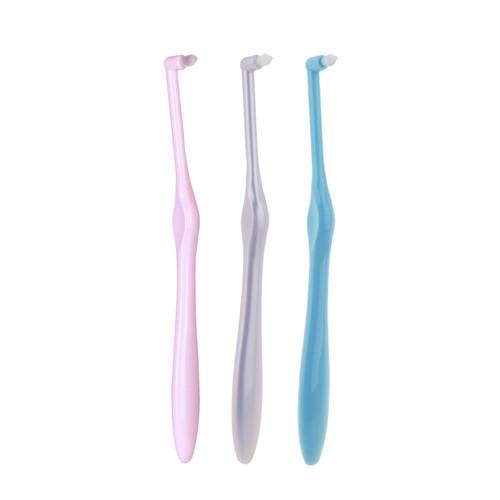 Gum recession is painful, and what's worse is that it's irreversible. One way to avoid worsening gum recession is by using the Ci Miclean Single Tuft Toothbrush. This uniquely shaped toothbrush is designed to help clean receding gums and dentures effectively and thoroughly to avoid plaque buildup or gum disease.
---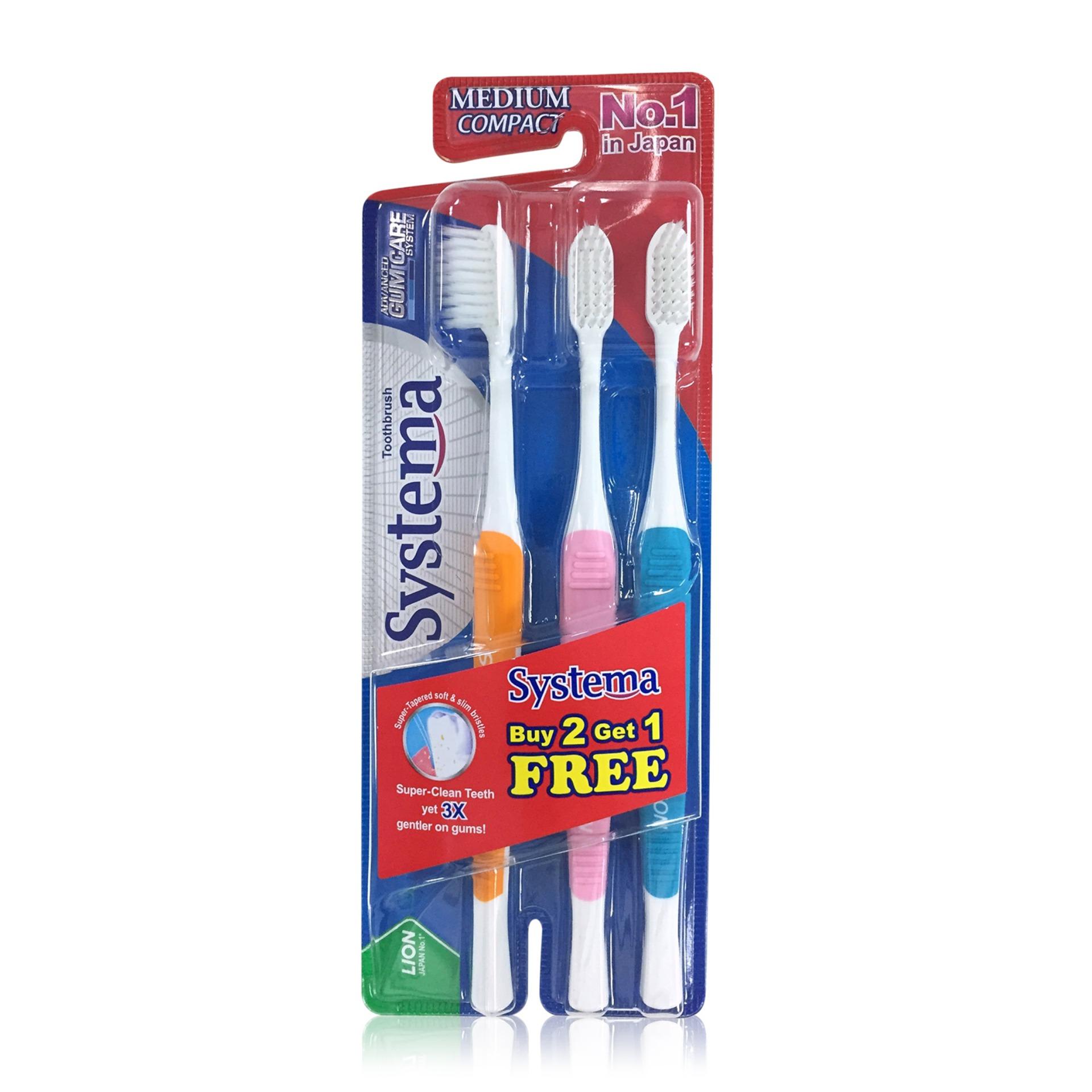 Systema Gum Care Toothbrush Compact Head
SGD 6.95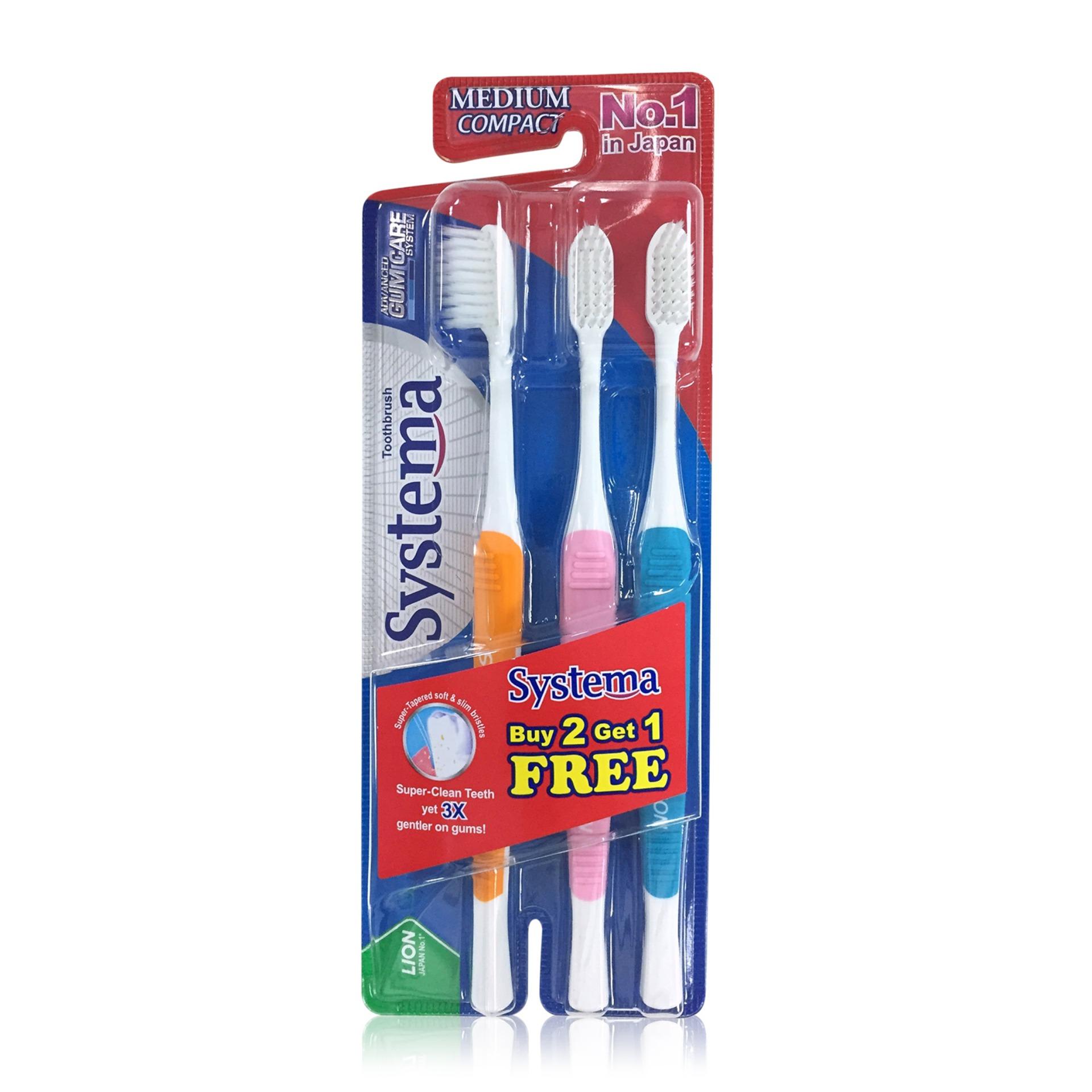 If your oral care routine hurts your teeth, then it's time to reconsider the type of toothbrush you use. The safest, no-frills choice for brushing is with a soft-bristled toothbrush like this one from Systema. The bristles are gentle on the gums, yet capable of thoroughly cleaning the spaces between your teeth to eliminate plaque and bacteria.
---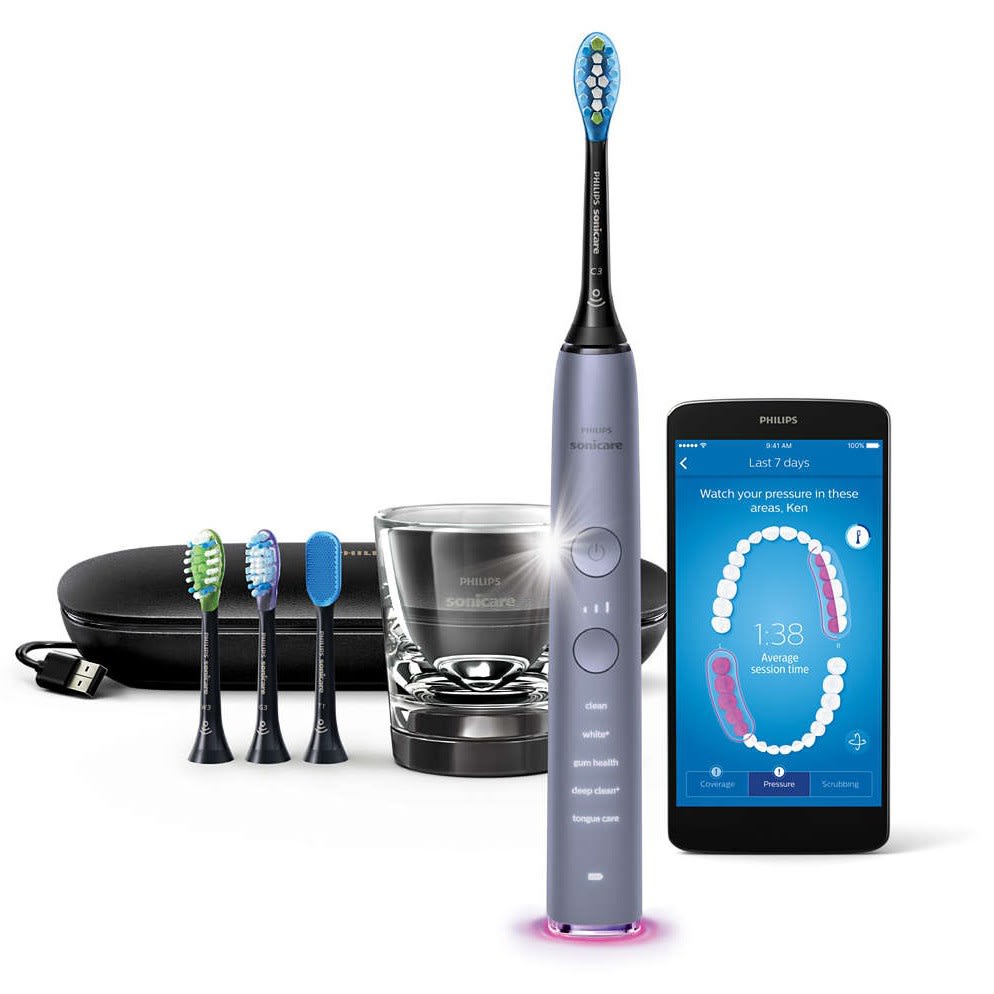 Philips HX9924 Toothbrush
SGD 369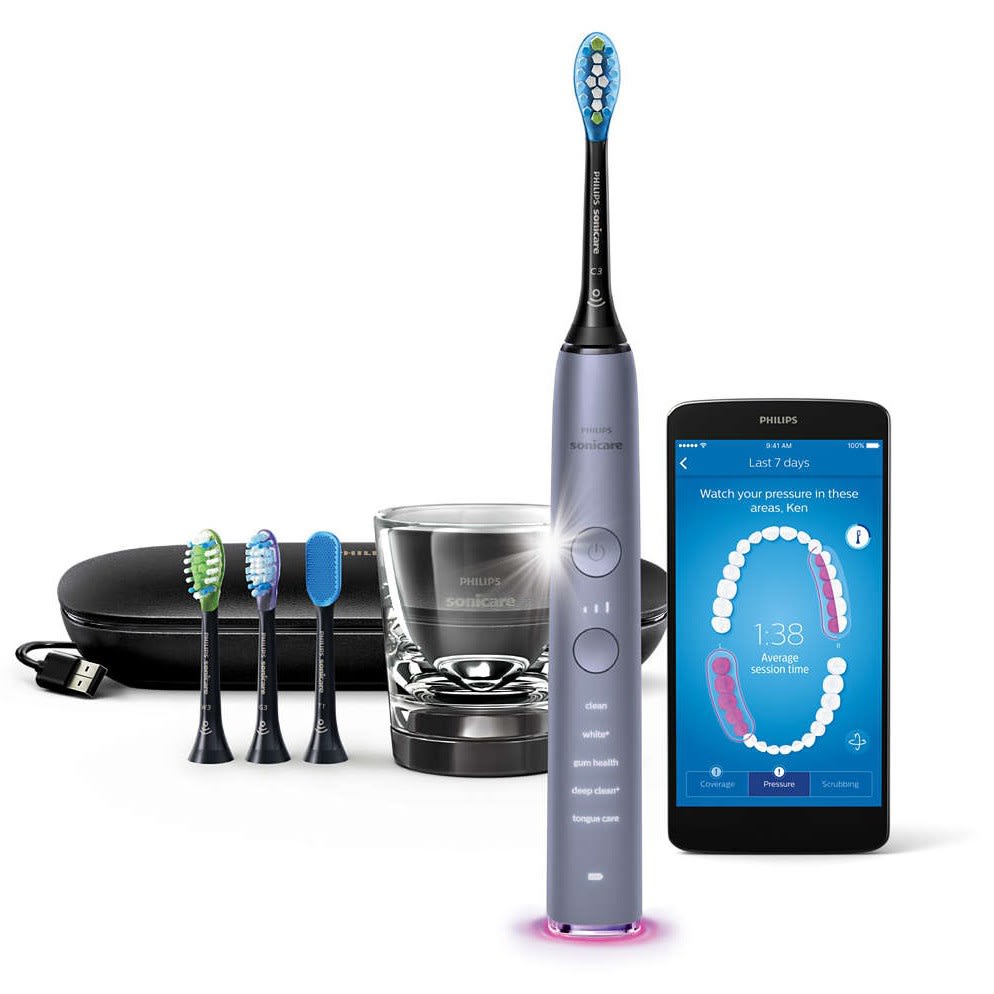 If you want gleaming white teeth, look no further! With Philips' most advanced model yet, the HX9924, your oral health is in good hands. It comes with four different brush-heads designed to tackle different oral health problems such as plaque, gum disease, bad breath or stained teeth.
That's not all, it even has a built-in pressure sensor, a smart location sensor and TouchUp sensor which is linked to your app-connected toothbrush. These sensors work hand in hand to keep track of your oral hygiene by coaching and tracking which areas require more brushing or less pressure through the Philips Sonicare App.
---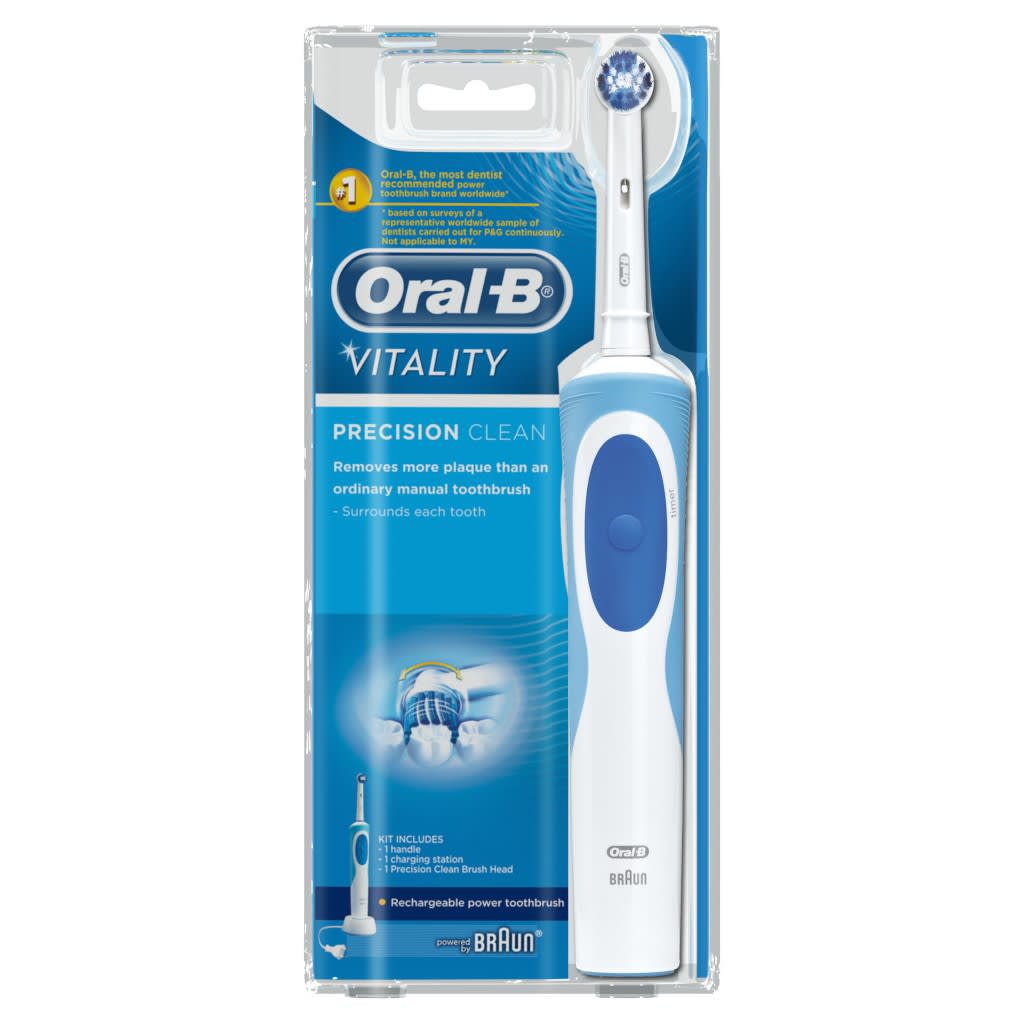 Oral-B Vitality Brush
SGD 25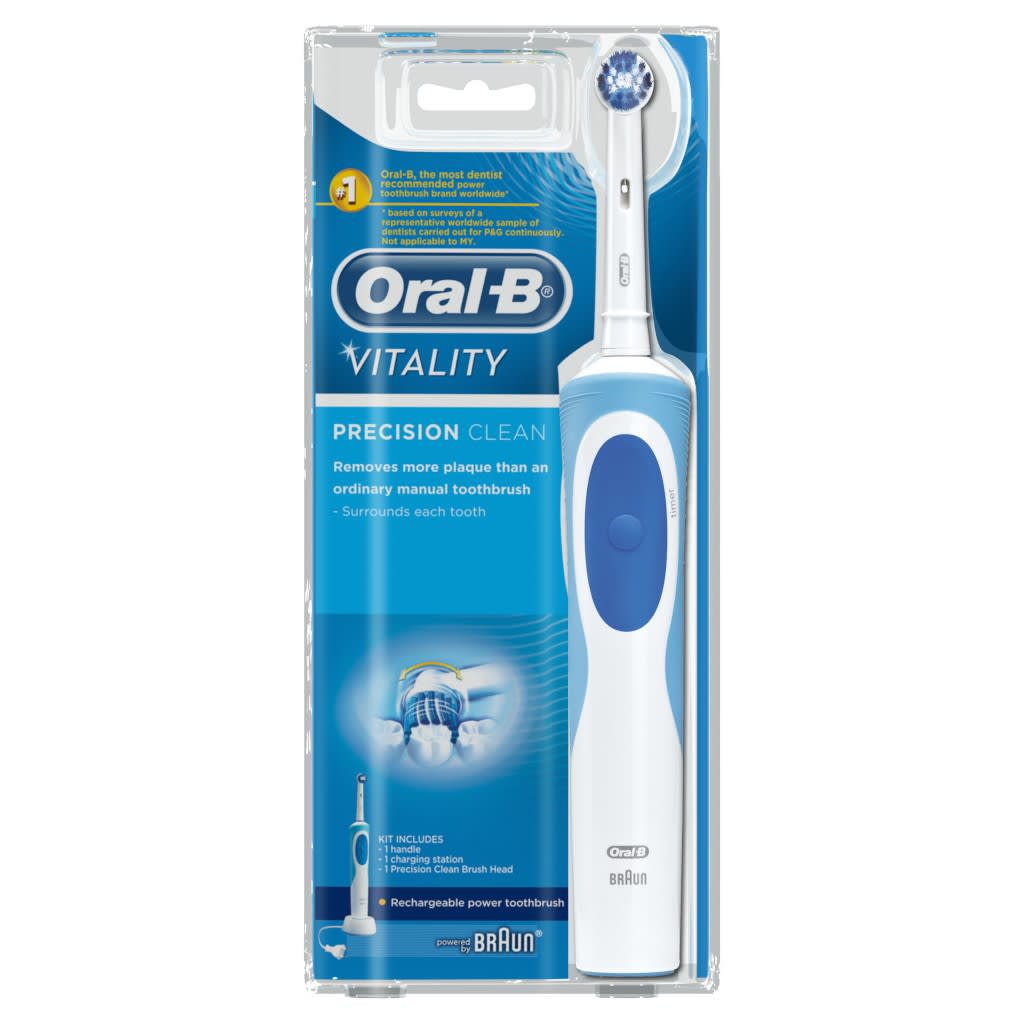 Gum disease is commonly caused by poor oral hygiene, smoking and plaque buildup. Hence why it's important to pick the right toothbrush that will properly remove plaque and bacteria, especially at the tight ends of your teeth.
For proper oral care, the Oral-B Vitality Brush uses UltraThin Bristles to thoroughly brush every nook and cranny of your teeth while still being gentle on the gums. Also, it comes with a built-in 2-minute timer to ensure you're brushing for the right amount of time.
---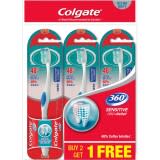 Colgate 360 Sensitive Pro Relief Extra Soft Toothbrush
SGD 16.9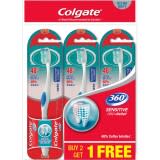 Got bad breath? An easy way to eliminate that is by cleaning your teeth and tongue with Colgate's 360 Sensitive Pro Relief Extra Soft Toothbrush. It uses soft bristles to avoid sensitising your teeth or gums. Also, it comes with a cheek and tongue cleaner to remove plaque and bacteria buildup, prevent bad breath and even sharpen your sense of taste.
---
Disclaimer: The pricing shown is just a good indication of how much these products are worth. The prices could change based on the e-commerce promotions that are going on. If some of the products are not available, do email us at [email protected] Thank you!