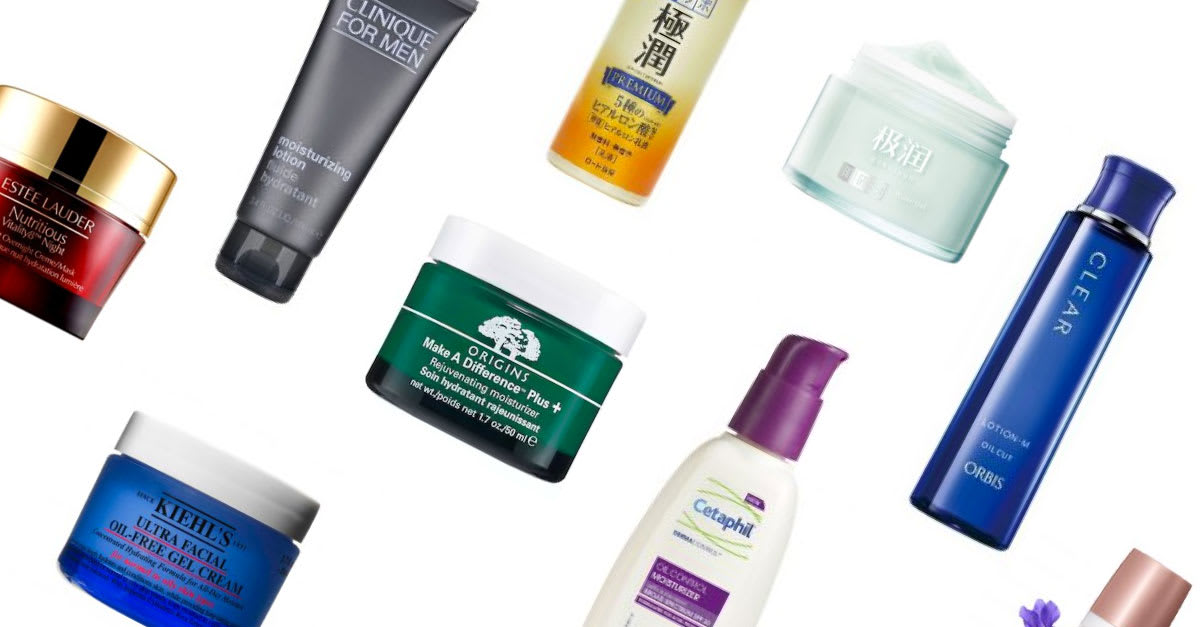 As the name suggests, moisturizers work to give your face the moisture it needs, keeping at bay dry and dull looking skin. It's also important to ensure you practice correct ways when applying a new moisturizer to ensure you get the maximum benefit from it, as application direction differs from product to product.
Because there are so many types of face moisturizers out there, we're here to help. We've picked 10 of the best moisturizers you should watch out for this year – and they're suitable for your skin type too.
Best night cream for ageing and mature skin
Price from SGD116.00
Ever tried a moisturizer with pomegranate extracts? Estee Lauder's ESTEE LAUDER Nutritious Vitality8 Night Radiant Overnight Creme Mask is made with pomegranate extracts which work its magic on the skin for long hours. With its Vitality8 formula - nourished, hydrated, energized, calmed, supple, refined, smoother and radiant – 96% of women who used the product have seen improvement and enjoy better looking skin.
Waking up with radiant and renewed skin is definitely a confidence booster for your busy day ahead! Plus, it's dermatologically tested as well.
Best everyday moisturizer
Price from SGD49.00
Made with 2 key ingredients - Imperata Cylindrica (Desert Plant Extract) and Antarcticine (Glacial Glycoprotein Extract) which speeds up the absorption process into the skin layers, it does wonders to the skin. Besides being paraben and fragrance-free, is also controls shine and ensure your skin is moisturized for up to 24 hours.
Best for dry skin and dehydrated face
Price from SGD82.00
Using unique ingredients like Rose of Jericho, lychee and watermelon extracts, this product is well suited for those with dry skin type as it combats dehydration. Rose of Jericho, also known as the Resurrection Plant is the main ingredient responsible for its ability to absorb and tightly retain moisture in the skin.
More: Give Your Dry Skin Some Hydration with These 9 Moisturizers
Best hydrating Korean moisturizer
Price from SGD52.00
Dry skin be gone! Laneige's water-based gel cream gives the ultimate protection to help combat those dry and dull looking skin. Formulated to moisturize skin in a more natural way, this lightweight cream works to boost the skin's natural moisturizing factors (NMF) by activating the 20th layer of the skin which absorbs moisture from the environment.
It works almost instantly by lowering the skin surface temperature by a maximum of 2.4 degree Celsius, storing moisture in the skin for long hours and preventing it from drying quickly. It keeps skin oil and shine free, making it suitable for everyday use.
Best oil-free moisturizer
Price from SGD95.00
Its unique oxidation properties give users a non-greasy look and feel while allowing makeup to stay longer on the skin. It also gives a matte finish look due to its lightweight formula. If you have an event to attend after a long day at work with little time to spare on doing your makeup, this moisturizer can be your new best friend!
More: Obtain Shine-Free Complexion with These 8 Face Moisturizers For Oily Skin
Best for normal skin
Price from SGD13.23
While you may have come across various products using hyaluronic acid, Hada Labo Super Hyaluronic Acid Premium Hydrating Milk uses five different types of hyaluronic acids to ensure all the moisture is sealed for maximum benefit. Using 3 principles – perfect, simple and confident, this one's definitely one of our favourites as it's pretty affordable and does its job well.
Keep your skin hydrated and young-looking without burning a hole in your pocket!
Best daytime face moisturizer for oily skin
Price from SGD25.90
An intense moisturizing cream for oily skin! Made with 4 types of hyaluronic acid – large HA, medium HA, super HA and nano-HA, this lightweight gel-based cream contains High-Performance Penetrating & Deep Moisturizing (HPP&M) Technology to lock and store essential oil-soluble nutrients deep within the skin layer.
Best for men
Price from SGD53.00
Guys, we didn't forget about you. Good for those with dry skin, it absorbs fast to give your skin the hydration it needs to last you throughout the day. Its active ingredients also serve to strengthen the skin. Use twice a day for best results.
Best moisturizer with SPF
Price from SGD33.90
A moisturizer with SPF protection? Win! This one's definitely one of our favourites. It has SPF 30 to protect your skin from the sun's harmful rays while keeping your skin hydrated. Also, its lightweight formula means no greasy residue on your skin throughout the day.
Best facial moisturizer for acne prone skin
Price from SGD28.00
Light and absorbs into the skin within seconds. It contains Gromwell Root Extract which offers protection for the skin layer and Licorice Root Extract that is known for its anti-bacterial properties. This makes it great for users with acne issues as it reduces breakouts and keeps skin in check against acne resistance.
Best for combination skin
Price from SGD34.50
This product keeps the skin's moisture balance in check and absorbs quickly upon application. It is made with Hydro-ion Mineral Water to ensure the skin is moisturized for long hours and contains vitamin B3 which increases cell metabolism to give you a fresh and younger looking appearance.
The various skin-enhancing properties of this product is good for users with combination skin.
Best tinted moisturizer
Price from SGD68.88
Now everyone can have flawless looking skin with this lifesaver! Plus, it's specially formulated so that it does not clog pores when applied to the skin. Suitable for all skin types, it's a lightweight moisturizer that comes in a nude shade to give users a natural look, effortlessly.
Best for sensitive skin
Price from SGD8.50
If you have sensitive skin and don't have much cash to spend on high-end face products or fancy treatments, fret not. Simple's Hydrating Light Moist moisturizer is simply perfect for those with sensitive skin and gives protection of up to 12 hours. Now, this is what you call value for money.
Disclaimer: The pricing shown is just a good indication of how much these products are worth. The prices could change based on the e-commerce promotions that are going on. If some of the products are not available, do email us at [email protected] Thank you!