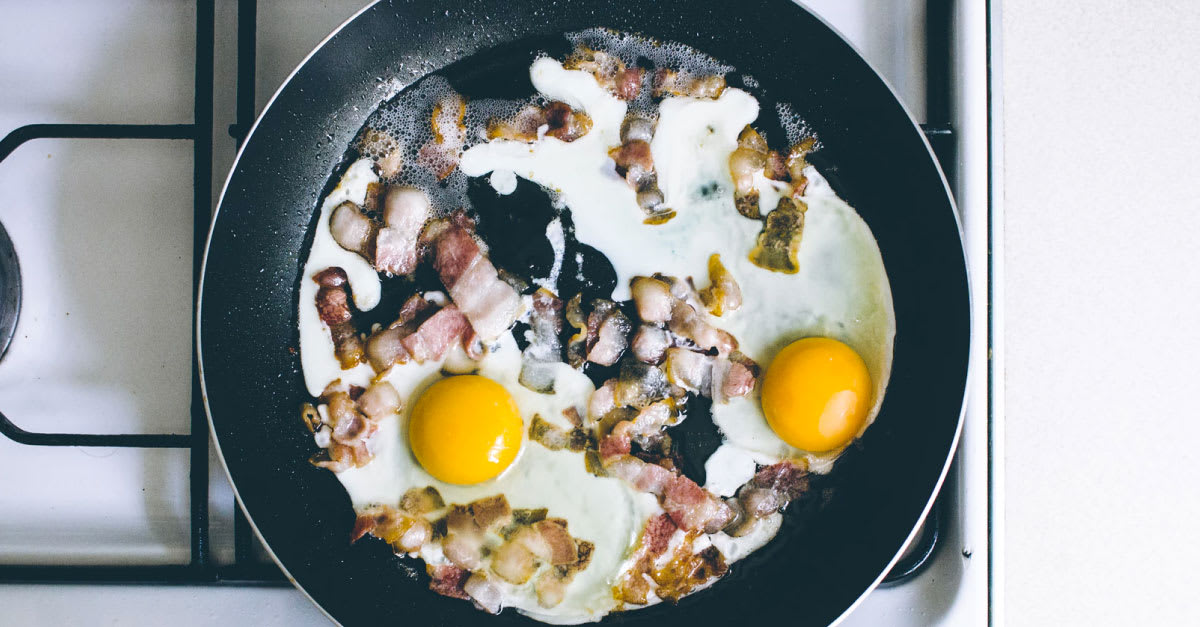 It's magical how a few raw ingredients can become a delicious dish by mixing and heating them up in a wok. Without a doubt, the stove is half responsible for everything you create in the kitchen. If you plan on preparing good food, you'll have to get one of our picks. We're sure one of these will suit your needs.
Best stove for camping or backpacking
Price from SGD49.90
First on our list is the best stove out there when it comes to portability – the Sun TY-101 Power Range Portable Gas Cooker. This gas cooker uses 8oz butane canisters as fuel, which is the same size as a regular bottle of water. Hence, you won't have to worry about carrying a huge gas tank.
This stove is lightweight, easy to use, and cheap. Plus, it also comes with three canisters for free so you can jumpstart your camping activity instantly.
It's safe to use as it has a dedicated casing for its canister. If you're a camper or a backpacker, there's no doubt that this will bring you tears of joy. Cooking your food anywhere is now possible, and that's all thanks to this portable stove.
Best stove for rental properties or campervans
Price from SGD350.00
If you live in an apartment or currently renting a small place, we recommend the Brandt TG1431B. For starters, it's a single-burner gas stove that's slim and doesn't take too much space.
It's reasonably priced, durable, and has a stylish tempered glass top – which makes your tiny kitchen more appealing. Aside from that, it also has a brass burner, so rusting shouldn't be a problem you'll ever encounter in the future.
This cooker is easy to operate and fires up by just twisting the knob. The Brandt TG1431B stove is also great for campervans that have an allocated kitchen and gas tank.
Best stove for canning
Price from SGD418.00
Canning requires some heavy-duty work, and the stove that can take it on without any problem is the Bosch Serie 2 Stainless Steel Gas Hob. Bosch is known for its robust and powerful products; this stove is no exception.
This cooker has a thick stainless-steel body to can endure heavy pans, woks, and pressure cookers with ease. Without having a solid frame, it's possible for the stove to break down and possibly cause fire accidents.
It's straightforward and easy to use with two knobs and burners. And if you ever need to use a round pan or wok when cooking, you can add on its pan support that allows you to glide the wok and have better control.
Best stove for seniors
Price from SGD899.00
Buying a stove for your grandparents can be tricky. However, we've got you covered as we believe the best for the elderly is the Fisher & Paykel 60cm Front Control Hob.
This cooker is an induction stove; it doesn't burn your skin when accidentally in contact with the heating circles. Plus, it runs on electricity so it's super safe!
This is ideal for the elderly as there is no need for heavy gas tanks to be replaced every now and then. It is also easy to use, and the controls work almost the same as a typical gas stove. Moreover, it has a flat profile, which means you can smoothly transfer pans, burner to burner, without lifting them.
Best stove for cooking
Price from SGD529.00
The next one on our list is for those who are only into cooking, no baking whatsoever, just plain old-fashioned cooking - the Electrolux EHT-7332XP 76cm Built-in Glass Hob. This stove has three burners. The side burners are for fast cooking with high-heat capabilities while the center one is for slow cooking.
Made from stainless steel, this stove has easy-to-clean removable parts. Moreover, it sports a safety feature that immediately cuts off the gas whenever there is a dysfunction. The only downside is that it's not super spacious. So things can become a little bit crowded if you want to use all the burners at once.
3 people added this to their wishlist
Best stove top with multiple burners
Price from SGD549.00
If you want a stove top that has it all for cooking and is reasonably priced, the Elba EHS948S Built-in Gas Hob is for you. This stove has four burners in total – two medium-sized burners, a slow burner, and a fast triple-ring burner. It also has a hotplate, so you won't have to worry when you run out of gas.
This stove has everything you need when it comes to cooking. It's also spacious, allowing you to cook simultaneously and making it perfect for large families. There's also a safety feature and a pot rest, and it's durable, easy to clean, and simple to use.
Best stove with oven – suitable for baking
Price from SGD1,193.00
For those who love to bake, you can't go wrong with the TURBO T9640WSSV. Although it's an expensive stove, it has an incredibly spacious oven (52-liter capacity). Aside from that, it has four burners with pot support for heavy-duty cooking sessions.
When it comes to baking, precision is everything. And this oven has a timer with a minute reminder so you won't forget your pastries when it's done, preventing overcooking or undercooking them.
It's made from stainless steel, making it durable and a lasting investment. Furthermore, it has a glass cover, so you can have a flat surface when you're not cooking and protects your wall when frying food.
Best stove with hood
Price from SGD1,239.00
Next on our list is the most expensive one of the bunch, the Rinnai RH-S319-PBR-T. Although it's just a double burner stove top, it has a dedicated wall-mounted chimney hood. While it might be quite expensive to install, it will give you a smoke-free home even if you, unfortunately, burn your food.
This stove has a premium stainless-steel body with a glass finish on its surface. Its hood is thin, classy-looking, and durable. It's made in Japan and provides an excellent cooking experience.
And when it comes to cleaning and maintaining this product, you won't have any problem due to its flat and smooth surface.
Best stove with a modern design
Price from SGD505.00
If you want to have a gas burner that looks nearly the same as induction cookers due to its modern and classy design, you're going to love the Brandt TG1493B. It has a minimalistic feel with a professional touch due to its dark glass surface.
This cooker is one of the safest ones in the market due to its thermo-electric flame failure feature. In case there's a strong gust of wind that turns its flame out, it will automatically cut off its fuel supply immediately.
2 people added this to their wishlist
Best stove for saving money
Price from SGD84.90
Last on our list is the best gas stove for those trying to save more money, the Cornell Table Top Gas Stove CGS-P1102SSD. This cooker burns 30% less fuel compared to other stoves in the market.
It comes with two burners that both run only on LPG. Although it takes quite a bit of space and isn't that aesthetic, it does help you reduce your gas bills significantly. Plus, it's easy to operate and durable.
---
How to Choose the Best Stove for You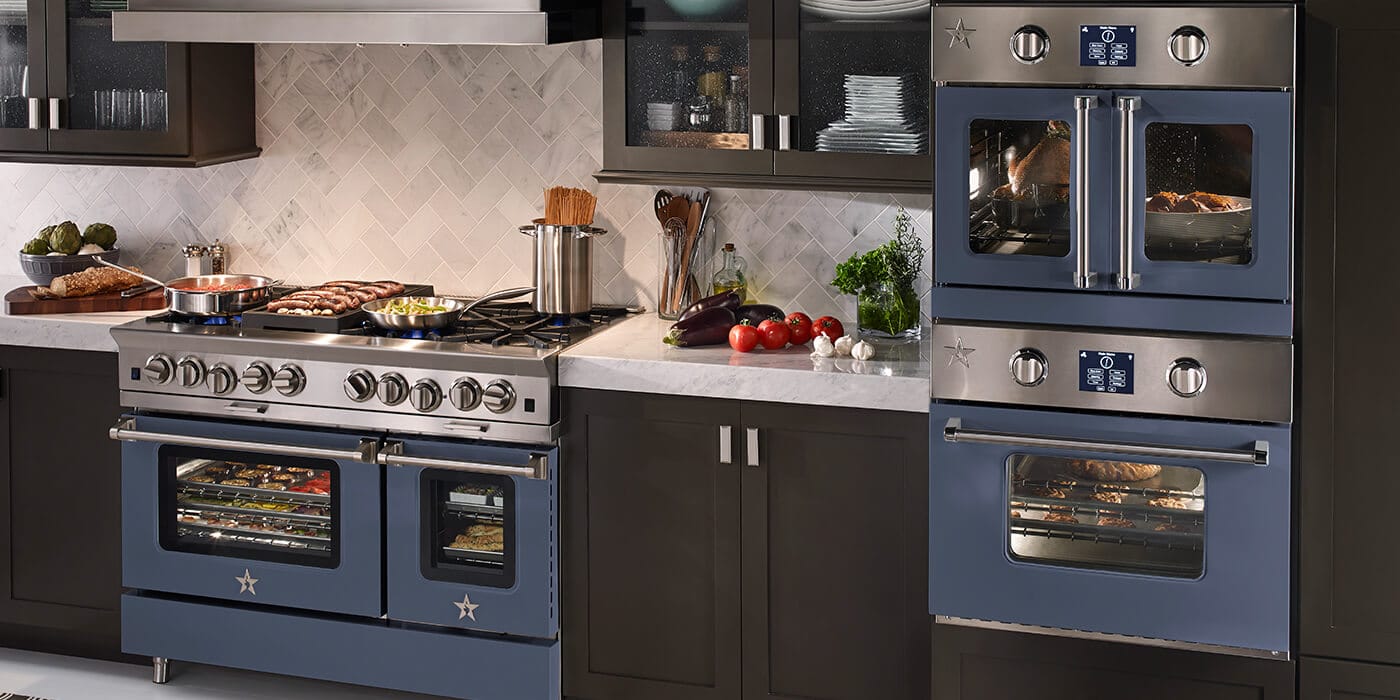 There are three main reasons why you want to buy a stove. One, you're moving into a new house or apartment and need a new cooker. Two, your old one is no longer working. And three, you just want to update. Whether you have one of those reasons or have a completely different one, this quick guide will help you choose the best one for you.
Electric, Gas, or Both
The first thing you want to consider is the fuel source. There are gas, electric, and combination stoves available in the market.
If you live in a condominium or in an apartment and have difficulty bringing a gas tank in your place, it's best to just stick with electricity. The only downside with that is that you can't cook anything when there's a power outage, and it may be a bit more costly - unless it's an induction cooker.
There are some that provide the best of both worlds. However, they're more expensive and a bit more difficult to setup.
Ready-to-Use or Installation Types
Most gas stoves are countertops and require no installation whatsoever. However, there are some available that needs a bit of handy work before you can enjoy using it.
The ones that need installation are substantially more robust. However, they're huge and require some help. It's ideal to have this type of stove or cooking range only if it is for a permanent residency. If not, stick to countertops as it saves you time and money.
Color and Design
Although not essential, the last thing you need to consider is aesthetics. Since stoves are visible in any kitchen, it's best to choose a style that fits your home. Most stoves come in black, white, or metallic. The ideal color that suits any kitchen is either black or white. Although metallic looks great, it only works well when most of your appliances are metallic, too.
---
Conclusion
Stoves are a fundamental part of the kitchen. Without them, a kitchen would just be a room where you can store and mix food. Remember that you don't need the biggest or most expensive piece to enjoy cooking; you only need one that works, suits your needs, and won't let you down.
Disclaimer: The pricing shown is just a good indication of how much these products are worth. The prices could change based on the e-commerce promotions that are going on. If some of the products are not available, do email us at [email protected] Thank you!