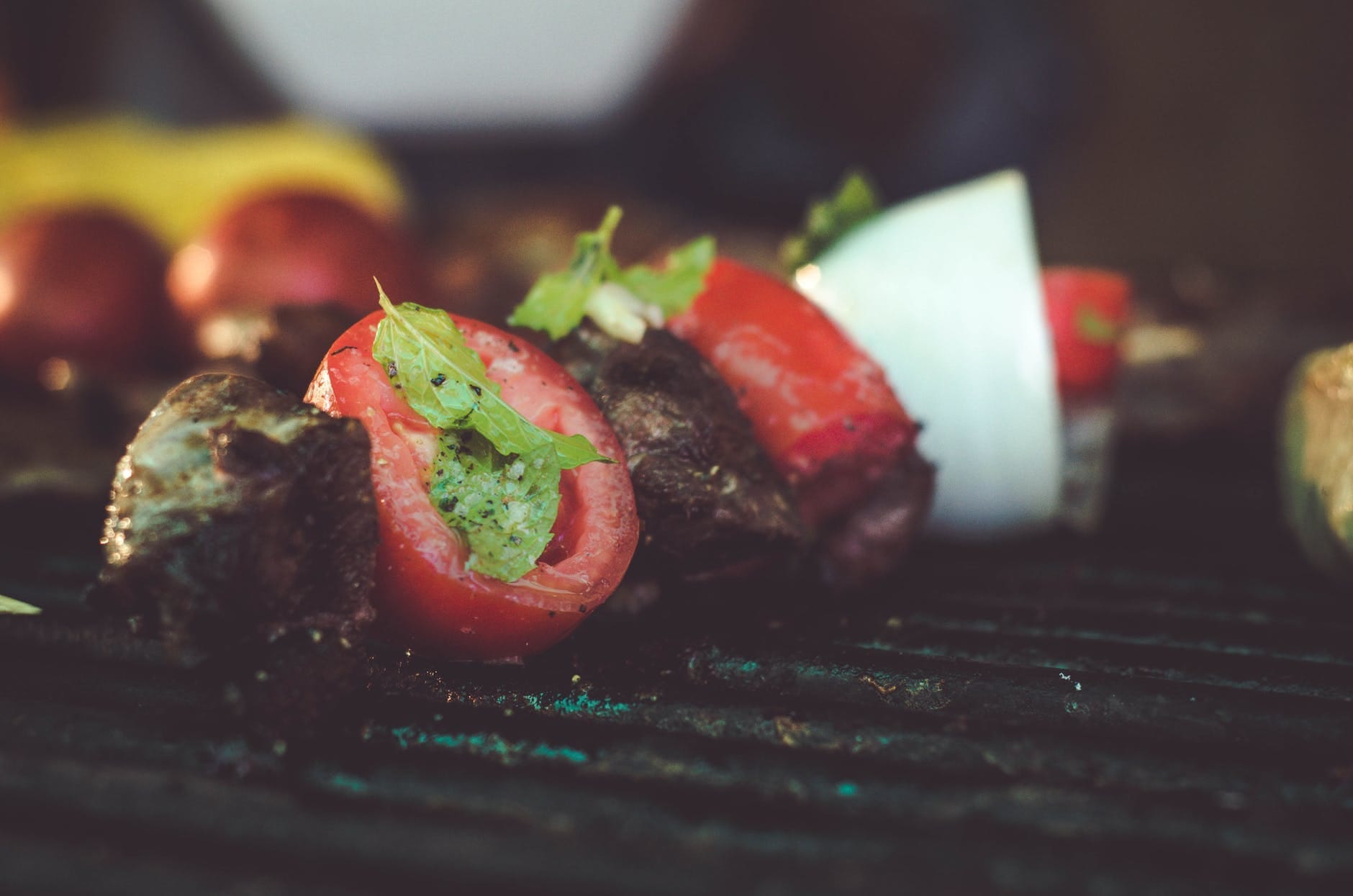 Long gone are the days of running to the store for more charcoal, fire starters and lighter fluid. An electric grill takes all the hassle out of grilling and leave more time to cook good food, and it's one of the healthiest ways to prepare food. Today, all you need is a power socket to get that electric grill cooking up a storm.
From steaks to pancakes, Panini to a deep dish, there are so many ways to cook on an electric grill. So pick one here to get started!
Best indoor electric grill
Price from SGD499.00
Grill indoors without setting off the fire alarm. Using advanced infrared technology and special reflectors, the Philips Avance promises 80% less smoke by reflecting heat towards the grid. Meanwhile the grease tray is left to cool and collect grease without causing more burns.
Best electric grill and griddle - suitable for steaks and pancakes
Price from SGD624.00
Don't limit yourself to just grilling. From pancakes to steaks, the Cuisinart Griddler has 5 cooking options with a reversible plate that turns the grill into a griddle. So your steaks can achieve classic charred grids or an evenly brown bottom for pancakes. And when the eating is done, the plates are removable and dishwasher-safe for easy cleaning.
Best electric grill with glass lid and resting tray
Price from SGD249.00
One thing about grilling is that you must always watch the heat and your food. And with a glass lid, you can do just so without disrupting the cooking process.
This grill features a ceramic coated grilling plate that's scratch resistant and ensures even heat distribution, together with temperature control to avoid cooking mishaps. On its side, there is also a resting tray to keep food warm as you finish off the rest.
Best electric grill with stand - suitable for the balcony
Price from SGD722.80
Want to take the party outside? Celebrate the weekend and good weather with a BBQ on the balcony. This grill is fairly easy to start using; just plug and play! The set includes a porcelain-enamelled cast iron grates, an aluminium lid, table top and a wheeled cart. For longevity, there's also a grill cover to protect the set from rain and rust, so it's also perfectly fine to leave it outside.
Best electric grill for Korean BBQ, chicken and fish
Price from SGD315.00
Since you're already grilling your own meat at the Korean restaurant, why not do it at home? You can cook meat at your own leisure minus the smoke and oil splatters.
Using infrared technology to cook in a healthier way, this grill ensures better preservation of natural flavours, moisture and nutrients, while the circular grooved pan drains excess oil. So you're also keeping your home clean and oil free with this grill.
Best electric grill made with natural stone
Price from SGD179.00
Versatile in cooking, this grill features multiple surfaces such as natural stone and non-stick stainless steel grill with 8 interchangeable pans to cook many things at once. If you choose to grill on the stone surface, the temperature rises steadily, allowing you to cook your food gently if needed. With that, it's great as a warm tray when cooking is done.
Best electric grill with hot pot
Price from SGD79.90
With this grill set, get your hot pot going while waiting for the grill to finish, or enjoy it the other way round. Either way, it's nice to have both cooking and eliminate time spent.
With individual controls for both functions, don't worry about finding the perfect balance between the two. There's also a lid for the hot pot, so that it won't splash onto the grill, which can cause quite a mess.
Best electric grill pan
Price from SGD319.00
With a large 5L deep dish pan that lets you cook as you would on an induction stove top, it's easy to forget that this is an electric grill. Besides grilling and stir-frying, the deep pan is also useable for steamboat purposes. Otherwise, the pan itself can be used right away on a gas stove top, so really, this is quite a good value for its functions.
Disclaimer: The pricing shown is just a good indication of how much these products are worth. The prices could change based on the e-commerce promotions that are going on. If some of the products are not available, do email us at [email protected] Thank you!