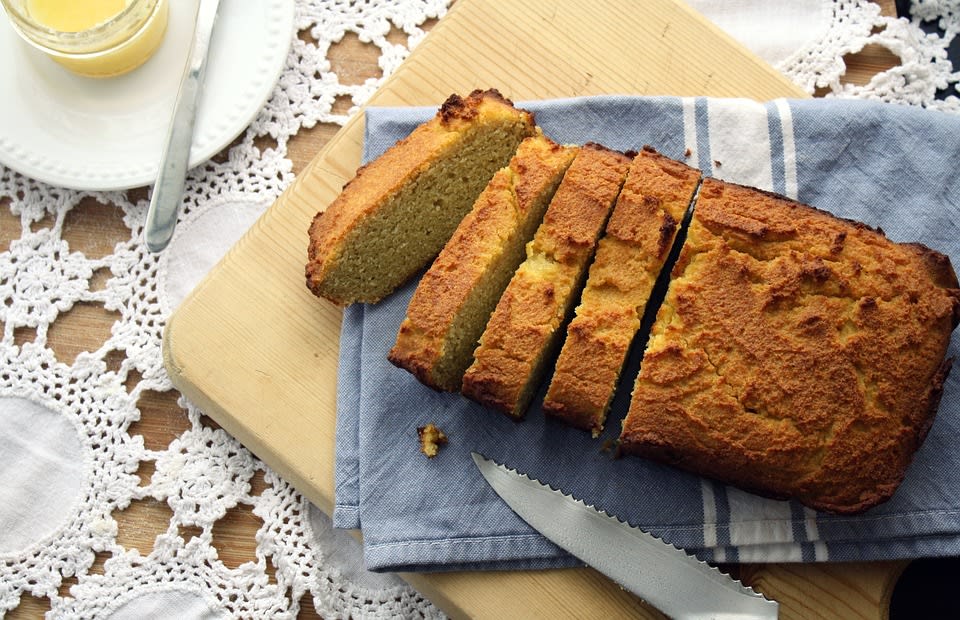 Everyone loves bread. Have you ever come across a person who has never eaten bread? Well, so far, we haven't – and with good reason. It's tasty, healthy, and available everywhere. But buying from your favourite bakery can only provide so much. You only get to buy what's available, and there's no guarantee if it's fresh or not.
Why not make your own bread but without all the dough flipping and worrying about quality? With these bread maker machines, you'll have the freedom to be creative and make bread just as you want it – from taste to texture. And best of all, it's going to save you a lot of money in the long run as it'll cut the cost of bread in half.
Not sure what's the best machine for you? Here's a list to help you with your purchase decision.
Best cheap bread maker with timer
Price from SGD930,400.00
The first product on our list is ideal for beginners and those on a tight budget, the MIDEA EHS15AP-PGS. Although it's not big or flashy, it's decent enough to serve you a 750-gram loaf of bread whenever you feel like it. It has 12 baking pre-sets to keep things easy, so you don't have to bother tweaking the settings just to get the bread you desire.
A few downsides of the MIDEA EHS15AP-PGS are: One, the labels are in Chinese – but if you can read that, then it shouldn't be a problem. Two, it cooks using a vertically oriented container – this type affects the bread's consistency. Nonetheless, it can save you money and give you the freedom to be creative.
Best small bread machine that's super portable
Price from SGD329.00
The next product is the most compact one on this list, the Zojirushi Bb-Haq10. It's an ideal choice for couples or singles. That's because this machine can only produce a 500-gram loaf. It also has a unique three-texture setting. You can have your bread soft, firm, or regular.
The overall quality of this bread maker is excellent and can ready your loaf in only two hours. Aside from those features mentioned, you can also make cookie dough or homemade pasta. The only thing that might discourage you is its price; it could have been cheaper since it's just for one or two individuals. However, it's going to last for a long, long while – so think of it as an investment.
Best stainless-steel brioche and rye bread machine
Price from SGD329.00
Durable – that's the best word that will describe this beautiful stainless-steel bread maker, the Kenwood BM450. It's large and can bake a one-kilogram loaf with ease. However, we only recommend using its 750-gram container since its maximum container is a bit too vertical, so the bread will sometimes turn out inconsistent – firm bottom, airy top.
The Kenwood BM450 does a fantastic job of preparing brioche and rye bread. But what makes it stand out from the rest is its professional-grade appearance that will upgrade your kitchen to new heights. It also has a quick bake feature, which is handy when you need to prepare food right away – one hour, one loaf.
Best for making pizza dough with yeast dispenser
Price from SGD610.00
First things first, this bread machine is expensive. However, you are guaranteed with outstanding results that will surprise anyone who'll taste your bread – handmade-quality loaves without all the manual labour.
This bread maker does its magic so well because of its allocated yeast dispenser. It mixes the yeast at different times to produce the best outcome. Furthermore, it has a 13-hour delay timer. This feature allows you to prepare everything before you sleep – wake up to warm and delicious bread every morning.
The Panasonic SD-YD250 is one of the top bread makers on this list and can even make pizza dough with just a touch of a button. If you love good food, then its price shouldn't matter as it will fill your stomach and your heart.
Best automatic bread maker with a gluten-free setting
Price from SGD279.00
Next on our list is a product that can prepare gluten-free bread, the Philips Viva Collection Bread Maker. Aside from that, it's also the most versatile one of the bunch. Although it doesn't have fancy dispensers or interval settings, it's good enough to provide you 14 presets – from making jam to pasta dough.
This bread machine has a 13-hour delay timer just like the previous product, but the only catch is that it's a bit more difficult to use. So, make sure to read its manual thoroughly! Overall, it's reasonably priced and an ideal appliance for the typical family.
Best programmable bread maker for home with a collapsible paddle
Price from SGD568.67
Last on our list is somewhat all of the above but with additional bells and whistles, the Panasonic SD-YR2500. One of the extra elements it has is its full programmability. You can decide how crispy the crust is, its colour, how firm or soft, and when should it start baking.
In a nutshell, it can bake just about anything, and it's super robust. It also looks sexy and classy, making it a great addition to your kitchen. The only problem is that its price is a bit too much since it lacks a yeast or nut dispenser. But if you want total control of your bread's outcome, then buying this is worth the money.
Disclaimer: The pricing shown is just a good indication of how much these products are worth. The prices could change based on the e-commerce promotions that are going on. If some of the products are not available, do email us at [email protected] Thank you!