During this pandemic, most of us are staying home more often than before as working and studying remotely have become the norm. After a long day of facing the laptop screen, having a good sleeping mattress helps allow your body to rest well and prevent neck stiffness or body aches the next day. 
There are many types of mattresses such as foldable mattress, latex mattress and foam mattress available in the market today and it can be really overwhelming to choose the right one. 
Having a hard time looking for the best and budget-friendly mattresses in Singapore? Let us guide you to the brands that ensure affordable prices that come with good reviews! 
---
11 Best Mattresses in Singapore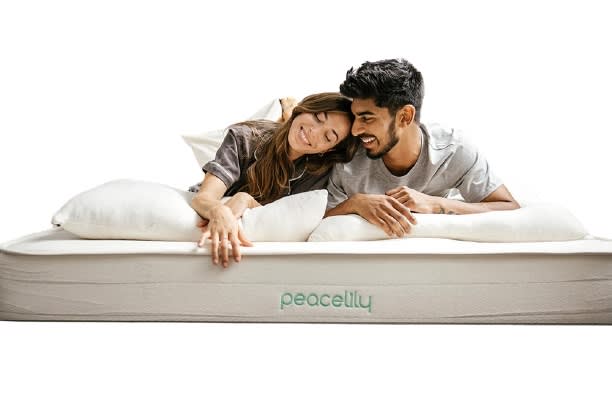 Check Peacelily Mattress price below:
add_circle
Adjustable firmness, no harmful materials
remove_circle
Kind of pricey
Why it's Our Top Pick:
After researching different types of mattresses, we think this is a winner! Some say hard mattresses give you better support while some say they would only achieve a good sleep on soft mattresses. Well, the Peacelily mattress gives you the best of both worlds!
Features: 
The Peacelily mattress is an exclusive three-layered latex mattress made with 100% natural rubber sap (Oeko-Tex Class 1 certified) that is non-toxic, certified by eco-INSTITUT. 
This mattress has two types of firmness: medium and firm, you choose! If you are not much of a hugger, just flip the mattress over for a firmer experience instead! 
The resiliency of this latex mattress hugs and adjusts to the curves of your body in every sleep position, much like a big marshmallow! 
Testimonies: 
Customers highly raved about this mattress because of its high quality and luxury feeling. They also love how the mattress is environmentally friendly, giving them a peaceful state of mind when it comes to caring for mother Earth.
Available sizes: single, super single, queen, king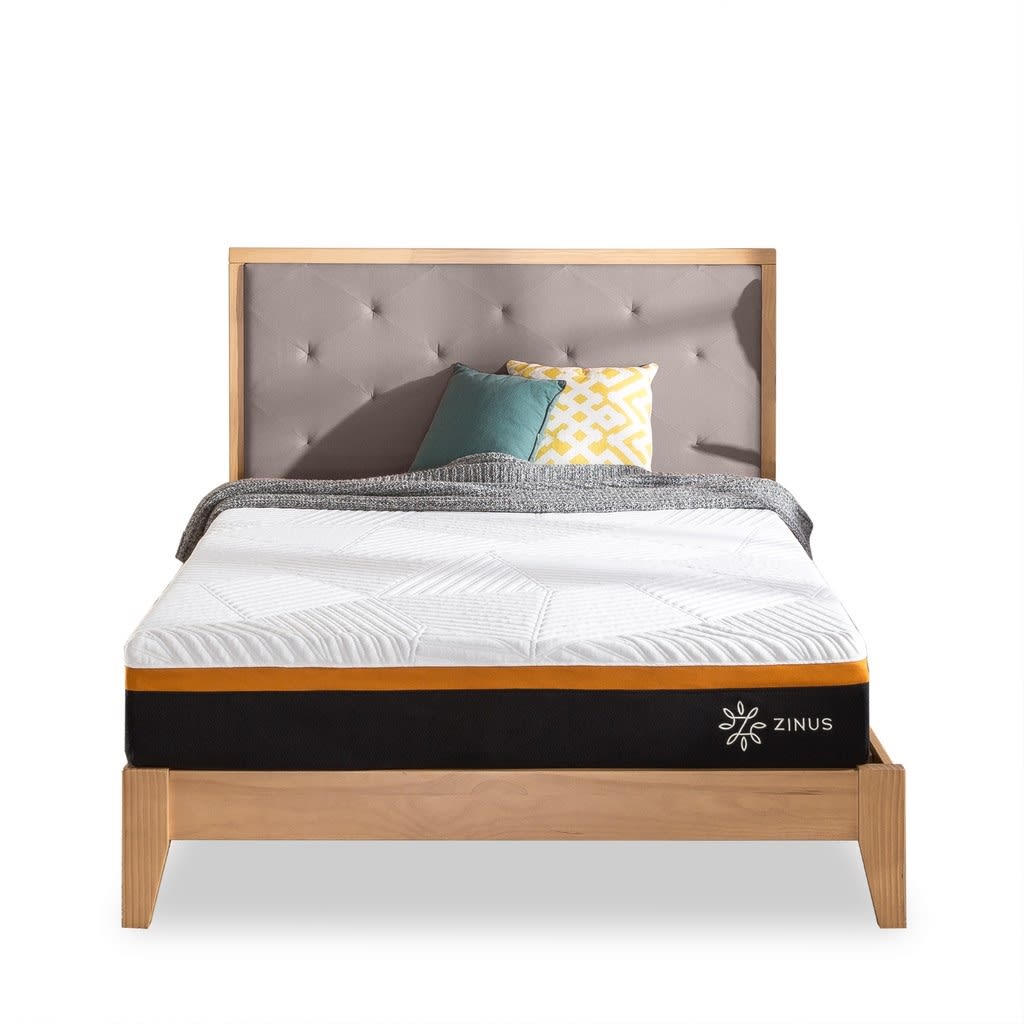 Check Zinus Hybrid Spring Mattress price below:
add_circle
Affordable, High durability and Cooling
Living in Singapore means hot weather all year long. No worries, just invest in the Zinus Hybrid Spring Mattress to transfer heat away from your body! 
Features: 
The Zinus Hybrid Mattress is designed by incorporating the Copper Memory Foam into its core to relieve pressure and cool your body. Because it is Certipur-US certified, there's no doubt about its durability as well as environmental stewardship.
If you are someone who tends to toss and turn around, the independently encased coil prevents motion creeping, leaving you undisturbed. 
Testimonies: 
Most users love how comfortable the mattress is, being very soft and the fact that it resembles "sleeping on cotton candy".  
Available sizes: single, super single, queen, king.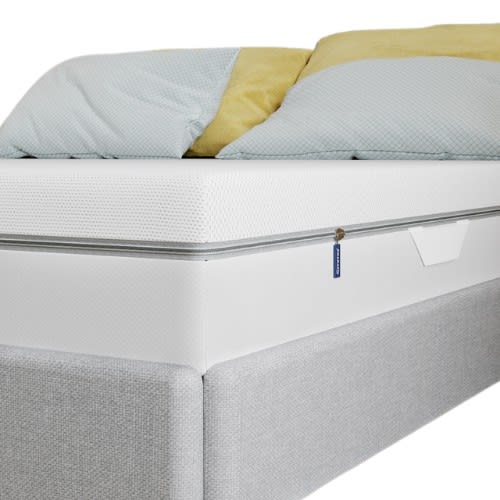 Check Emma One Mattress price below:
add_circle
Affordable price, breathable, equipped with a cover
remove_circle
Long time for the mattress to take its form
Calling out to all side sleepers! The Emma One Mattress is a perfectly soft foam mattress for you to relieve pressure and prevent body aches. 
Features: 
This mattress is designed with Visco-Elastic Memory foam, which is sandwiched between two foams: OpenCell and HRX. The combination offers excellent support for your shoulders and hips area.  
Additionally, the Emma One Mattress comes with a removable temperature-regulating cover to enhance air circulation. This cover is detergent and washing machine friendly.
Testimonies: 
Most have praised The Emma Mattress for its practical design due to its perfect thickness and of course, being able to relieve body pressure during sleep. The setup for the mattress is also easy due to its compactness. 
Available sizes: single, queen, king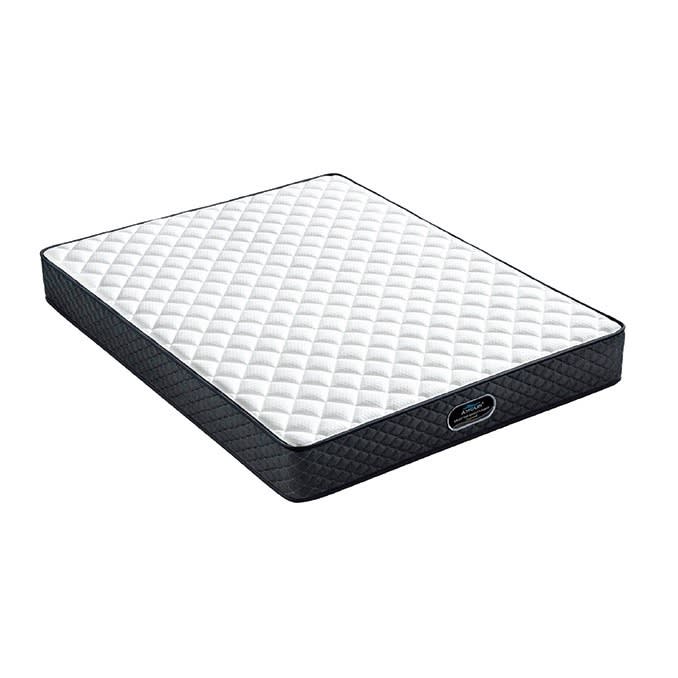 Check AMOUR Sweet Dream Pocket Spring Mattress price below:
add_circle
Budget-friendly, sturdy, long-lasting
remove_circle
No additional comfort mechanism
Are you a minimalist on a budget? You might want to give pocket spring mattresses a try! They are the pioneer in the mattress market known for their simplicity and efficiency. Here, we have the AMOUR Sweet Dream Pocket Spring Mattress. 
Features: 
The AMOUR Sweet Dream Pocket Spring Mattress features a simple build with an individual pocket spring system while giving you a 7/10 firmness scale rating. The top of the mattress is composed of natural latex to ensure a comfortable feeling as well as maintain its hypo-allergenic feature. 
Testimonies: 
Its design is well-loved as it is sturdy and comfortable. Users have mentioned that the mattress works its magic right away without them needing to wait for the mattress to take its form.
Available sizes: single, super single, queen, king.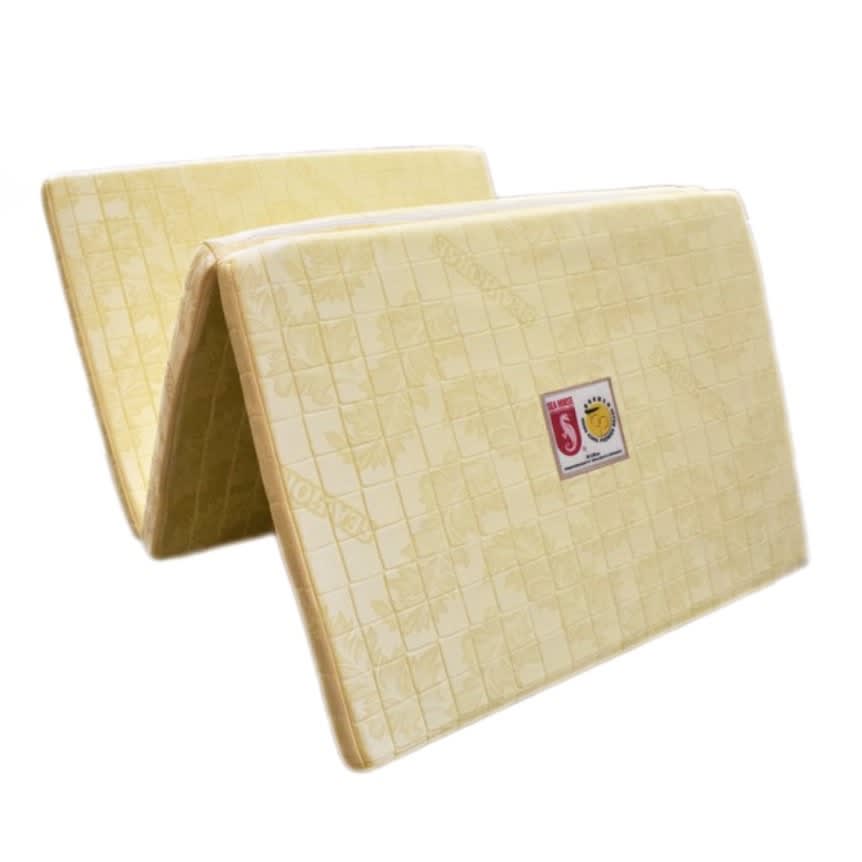 Check Seahorse 3-Fold Foldable Foam Mattress price below:
add_circle
Very cheap, saves space, comes with a bag
remove_circle
Too thin for some
Do you remember the days when you would gather your tilam (mattresses) with your siblings, cousins or friends during a sleepover, and lay around in the living room? You can relive those moments more comfortably with a portable and foldable mattress with this Seahorse 3-Fold Foldable Foam Mattress.
Features: 
This foldable mattress features high-density compressed foam layers to support your back. Although significantly lighter than normal mattresses, only weighing around 8 to 9 kg, the design serves its purpose to provide a comfortable feeling along with its delicateness.
Testimonies: 
Despite being thinner than most mattresses, the mattress provides good firmness. It's useful for guardians to monitor young kids during their nap time outside their bedroom.
Available sizes: single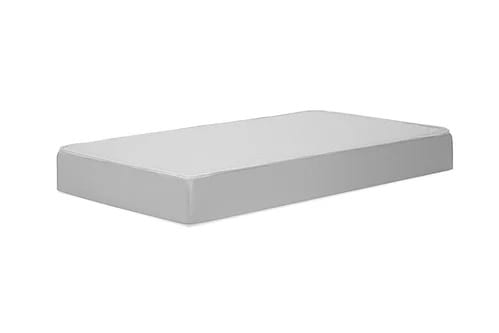 Check Complete Slumber Waterproof Mattress price below:
add_circle
Waterproof, a dual side property
remove_circle
Dimension only match certain cribs
"Don't grow up so fast!" Parents would have this bittersweet thought as they watch their children grow up. It is impossible to stop time but it is possible to provide the best mattresses for your children. Here, we introduce you to the Complete Slumber Waterproof Mattress 
Features: 
The Complete Slumber Waterproof Mattress is a 2-in-1 infant and toddler mattress that is firm, lightweight, medical-graded and 100% non-toxic to protect the skin of the young ones.
As children can get messy, the sides of the mattress are stitched tightly to prevent any liquid from seeping through it. 
Testimonies: 
Parents absolutely love the look of this mattress, and most importantly, how easy it is to clean it. You can even rest on it with your child and the mattress would still not lose its shape.
Available sizes: Single - 132 x 70.5 x 12.7 cm
Check IKEA UNDERLIG price below:
add_circle
Affordable price, high quality, fireproof
remove_circle
Only fits IKEA bed sheets
Children are curious beings and would imitate their parents by the age of 14 months old. It is not surprising if they come knocking at your door and ask for their own grown-up bed. You can help them kick start with the UNDERLIG foam mattress from IKEA.
Features: 
Your children are given the chance to make their own decision as the IKEA UNDERLIG comes with two different surfaces and two different firmness. 
The UNDERLIG also takes your child's safety into account as the zipper is child-safe and can only be opened by adults. 
Uh oh, chocolate milk stain? No worries! The cover of the mattress is removable and washable! 
Testimonies: 
Parents are happy as the UNDERLIG saves space and are of very high quality for an affordable price. Some even reviewed that their children have used this mattress for several years with no complaints.
Available sizes: Single - 160 x 70  x 10 cm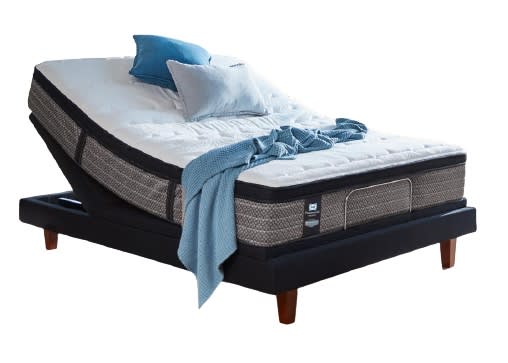 Check Sealy Singles price below:
add_circle
Fairly priced for its luxurious feature, comfortable
remove_circle
Bed frame sold separately
To those who love reading before bed, it tends to be a hassle to find a comfortable position. Check out Sealy Posturepedic Adjustable Mattress that will bring you comfort with one button away!
Features: 
The Sealy Posturepedic Confidence Mattress is equipped with heat-tempered titanium coils that adjust themselves to cater to your movement. It is also composed of 8 comfort layers to give the best sleep you can get.
Rest assured that the mattress would be of high durability as it is specially designed to be adjustable and flexible.
Testimonies: 
Users can pair the flexible Sealy Posturepedic Adjustable Mattress with the Sealy Posturepedic Adjustable Base for a maximum luxury effect. One remote is all it takes to change the position of your mattress.
Available sizes: single, super single, queen, king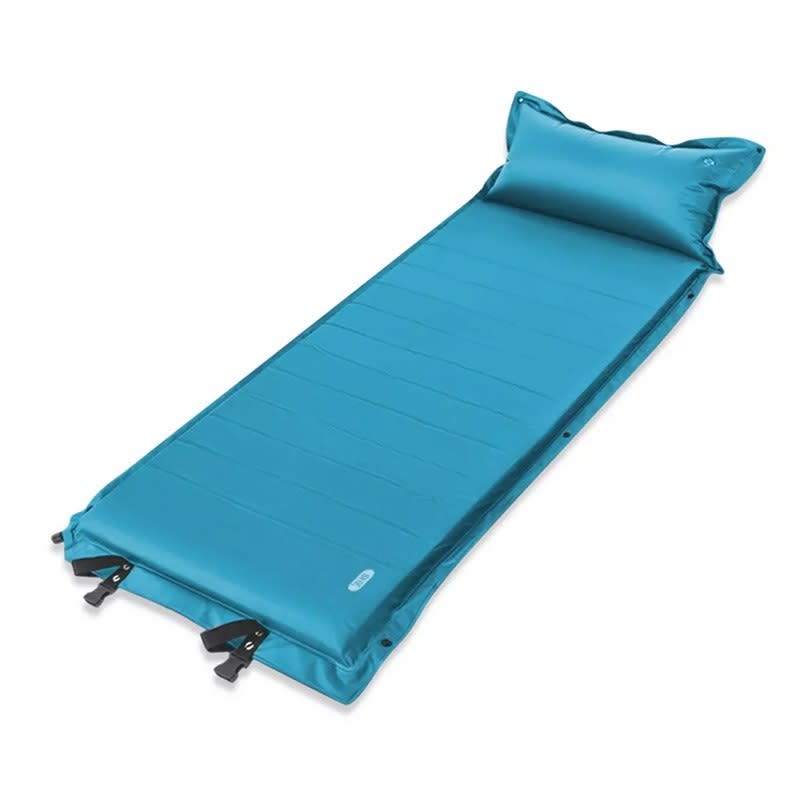 Check Zenph Automatic Inflatable Bed price below:
add_circle
Self-inflatable, waterproof
Are you an outdoor person? Prepare for your next camping trip with an air mattress, your portable sleeping buddy! The Zenph Automatic Inflatable Bed would only make your overnight camping trip better.
Features: 
The Zenph Automatic Inflatable Bed is foldable, breathable, comfortable and safe as it is skin-friendly! True to its name, it is also inflatable and hence, makes storage easier with merely a weight of 1.6 kg. No extra luggage is needed to port this mattress too.
Additionally, the Zenph Automatic Inflatable Bed is waterproof, resisting the seeping of water prompt by outdoor activities.
Testimonies: 
Users were amazed by its ease of usage. Just inflate manually upon the first usage, and the mattress would be self-inflatable afterwards. Expect it to be as comfortable as your usual bed! 
Available sizes: single

Check Sonno Mattress price below:
add_circle
Dust-mite resistant, springless
remove_circle
Slightly pricey
To be honest, nobody wants to always live on the edge, especially when you're sleeping! Whether you are sitting or jumping (please don't jump), the edge support of the Sonno Original Mattress will remain unfazed!
Features: 
The Sonno Original Mattress is composed of three foam layers: latex, memory and support foam. It aims to give solid edge support with even weight distribution to provide zero motion transfer.
Not forgetting, the design of the mattress is 100% springless to reduce pressure points or even that "poking" or "feeling" of springs which can result in muscle pain.
Testimonies: 
This award-winning mattress has 5-star ratings for its edge support, cooling technology to ensure zero disturbance when your body is resting. 
Available sizes: single, super single, queen, king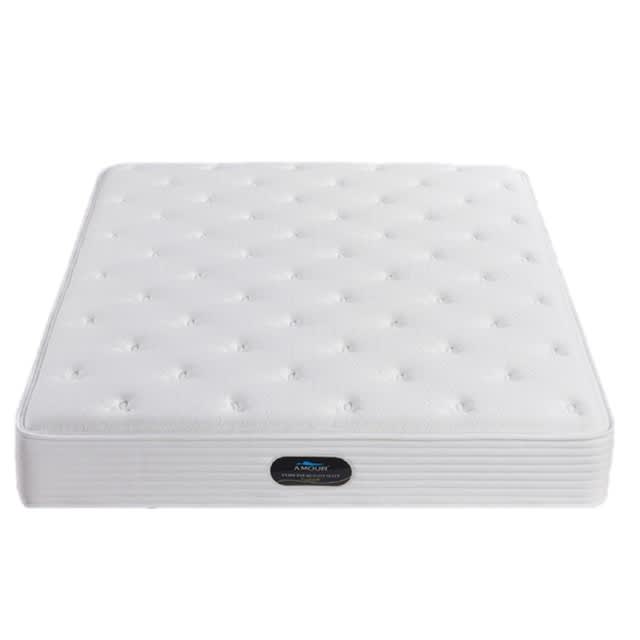 Check AMOUR Nature Latex and Coconut Coir Mattress price below:
add_circle
Suitable for all age groups, anti-dustmite, anti-bacteria
It does not feel all too good when you wake up with back pain and hip pain the next morning. What was supposed to feel rejuvenating instead feels like a nightmare. Thus, take a look at the Amour Nature Latex and Coconut Coir Mattress.
Features: 
The Amour Nature Latex and Coconut Coir Mattress was tailored with multiple comfort layers to detect and hug the natural shape of your spine. 
Being composed of premium coconut silk as its core bedding, it is highly stable which is excellent in providing full back support.
Testimonies: 
Users can expect the mattress to be sturdy and cooling. Children or the elderly can also expect to see improvement in bone development and bone strength respectively over time. 
Available sizes: queen, king
---
How long should you keep a mattress for?
Mattresses usually last for 5 to 10 years, that is if you look at the common warranty period offered by companies. 

Once the mattress starts sagging and losing its firmness, most individuals should look to get the most out of their money if the mattress is still under the warranty period. 

However, it really is up to you when to say goodbye to the mattress. Maybe you should consider an upgrade in your bedroom to give yourself a treat! 
---
Related Articles