Sleep is something that all of us can only wish we had more of. An adult requires approximately 7 to 8 hours of sleep per day, and every single second count for something.
Unbeknownst to many, your mattress plays a crucial role in determining your sleep quality and sleep health, as the wrong kind of mattress can lead to serious issues such as postural problems and body aches. Therefore, to assist you in making the right choice, we have compiled 10 mattresses for quality sleep.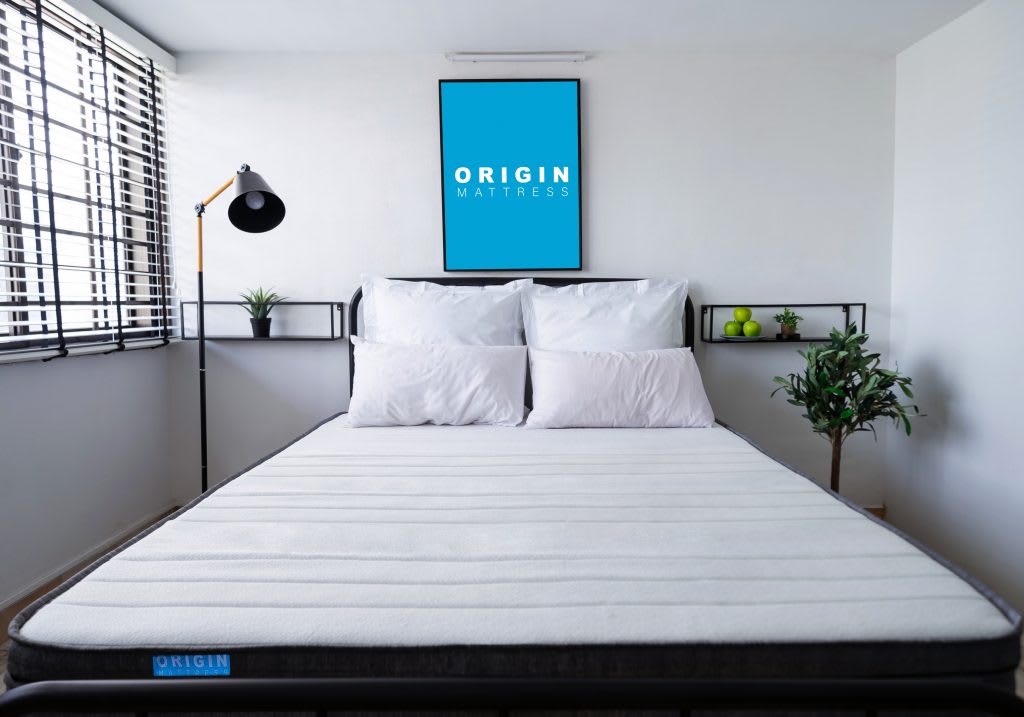 Designed and made in Germany, especially for Singaporeans, Origin Mattress products are hybrids and are crafted using their signature pressure-relieving foams. Each one is then paired with an added layer of high-quality spring to add bounce and support your body.

Besides, you'll find a combination of memory foam, foam, and pocket springs that works to take away body pain. Most Singaporeans walk a lot around the city area, hence why it's crucial to relieve pressure and discomfort from the body.

Upon payment, the mattress will be delivered to you on the same day as itself. If you need it delivered in the next two hours, then you can choose the Express Delivery option, and choose your preferred time slot.

Additionally, you can try the mattress for 120 days to see if it's suitable for you. If not, Origins Mattress will collect it back from you for free, before giving you a full refund. However, do make sure that your mattress is clean before returning.
Sizes available: Single, Super Single, Queen and King
---

Sonno mattress is a state-of-the-art mattress for quality and improved sleep. It is layered with support foam as its base, followed by a memory foam and topped with open-cell hypoallergenic latex. These layers are designed to serve specific functions for the human body, overall making sure that you'll get the sleep you deserve. If experience is what is needed to convince, you can try their free 100-days trial.
Sizes available: Single, Super Single, Queen and King
---
With age comes aches. Therefore, your choice of mattress is a crucial factor to consider. AMOUR Queen Size Pocket Spring Mattress is a professionally designed mattress that considers the needs of the elderly with its great orthopaedic support. This pocket spring mattress is firm enough as support but not too firm that you lose comfort.
Sizes available: Single, Super Single and Queen
---
Backpedic ULTRA SUPPORT Queen Size Latex Pocketed Spring Mattress lives up to its name of providing ultra-support, while ensuring maximum airflow and re-circulation for a more refreshing and cooling sleep. What's more, side sleepers should not worry about slipping off, as the mattress is made of 100% premium quality natural latex material that will help conform to your body.
Sizes available: Single, Super Single, Queen and King
---
Back pain and scoliosis require a great deal of care – therefore, your mattress may be an influencing factor. Luckily, Sealy UniCased Posturepedic Equinox Euro Pillowtop Queen Size Spring Mattress possesses the patented PostureTech Titanium Coil, a feature which ensures that the mattress will correlate with your weight and movement of your body for ultimate comfort.
Sizes available: Single, Super Single, Queen and King
---
With the Singaporean heat, all means are necessary to ensure that you are kept cool. AMOUR® Bamboo Fiber Nature Cooling Pocket Spring Mattress is an eco-cooling mattress with natural cooling technology which allows you to easily avoid sweaty uncomfortable sleep, especially since it comes with a bamboo fibre cover top.
Sizes available: Queen and King
---
Vazzo TPF Mattress is one of the best value-for-money mattresses out there, due to its vast functionality and high quality. It comes with coconut fibre support and edge guard corner which makes it durable, suitable for children who are always jumping around on the bed. What's more, the fabric of the mattress is also anti-dust and anti-mite for hygienic purposes. You'll definitely need one of this at home.
Sizes available: Single, Super Single, Queen and King
---
Babies are highly delicate and are most of the time in the playpen or cot. Thus, MIDU Baby Cot Mattress with Breathable Hole is perfect for your beloved little baby as it caters for their needs. The mattress is well-ventilated thanks to the breathable holes, ensuring that you'll have one less squirmy baby. This mattress is safe, comfortable and hygienic for your baby's comfort. Best of all, it is safe to be used in the washing machine, in case of 'accidents'.
Sizes available: 5cm, 7.5cm and 10cm
---
Popular to contrary belief, pocketed spring mattresses is highly durable and provides the same level of comfort a foam or latex mattress would. This Pocketed Spring Royal Monarch Mattress from Sleepy Night is no exception. Especially more since it comes with high-density foam, pocketed spring and knitted cover to suit your comfort.
Sizes available: Single, Super Single, Queen and King
---
Mattresses with an adjustable base is not an easy find, but this brand new Premium Foldable Bed with Mattress is a gem. It is sturdy and durable, hence there is no need to worry about breaking your bed. It is also easy to fold, therefore making it portable and space saving. Moreover, it is aesthetically pleasing which makes it easier to suit any theme.
Sizes available: 60cm x 185cm and 90cm x 200cm
---
Disclaimer: The pricing shown is just a good indication of how much these products are worth. The prices could change based on the e-commerce promotions that are going on. If some of the products are not available, do email us at [email protected] Thank you!