Cakes have become an important part of all celebrations, from birthdays to weddings to even holidays. As such, you might be looking for the best cake delivery service.
There are numerous cake shops all across Singapore, with most of them offering traditional small cake and chocolate cake to more modern ice cream cakes and even same-day birthday cake delivery services. 
To help you decide, here is a list of the top cake delivery services in Singapore.
PS: Stuck on a gift idea? Check out our best father's day gift ideas and recommendations!
---
14 Best Cake Delivery Services in Singapore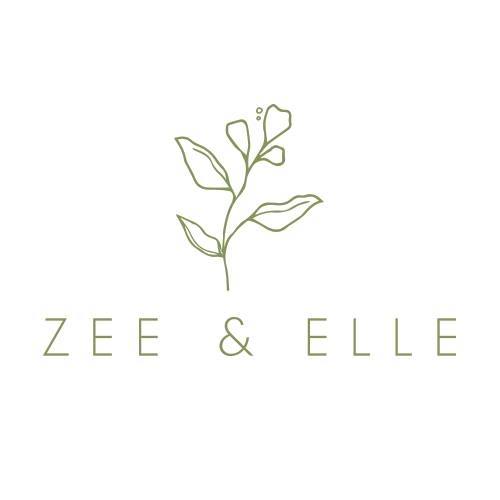 Check Zee and Elle price below:
Address: 

524 Macpherson Road, Singapore 368215

Operating Hours:  

Open Tuesday to Saturday: 10 AM to 5 PM,

Sunday: 10 AM to 2:30 PM

Contact:

[email protected]

(+65) 6741 4514
Have you ever wanted to experience nature in a single bite? Now you can through Zee and Elle's beautifully designed cakes. Each of their products is inspired by nature, and all of them are sure to take you on a visually pleasing and delicious adventure.
The shop owners say that they design their cakes after the trees, sea, and sky to remind their customers to take a step back and enjoy. Over the years, they have received various awards, and big brands such as Gucci and Vogue have requested their services.
Their best-seller is the Honey Yuzu Fresh Cream cake. This cake showcases a yuzu sponge layered with freshly made yuzu curd and manuka honey-infused cream, perfect for those interested in light-tasting flavors!
Customer Review:
"Highly Recommended! Refreshing and unique taste. Simple and nice design. Delivery is on time and the cake came without any damage. Recommended!" - Klarence Ng
Check Bob The Baker Boy price below:
Address:

369 Sembawang Road #01-03, Singapore 758382

Operating Hours: 

Open from 10 - 5 pm Daily, By Appointment Only

Contact:

+65-88623327 (Calls Only),

+65-94994015 (Calls and WhatsApp),

[email protected]
Bob The Baker Boy has a cute name, but their sweet and delicious creations are even more adorable. They provide their customers with cakes for any occasion, including birthdays, anniversaries, and weddings.
Their cakes are custom-made and low-sugar, which makes them diabetic-friendly. Bob the Baker Boy is perhaps the most unique of them all because aside from traditional cakes, they also offer special Drinkable Cakes, Unicorn Cakes, and other distinct creations. They provide shipping all over Singapore, and even offer same-day online cake delivery!
Their best-seller is their Drinkable Bubble Tea Cake, a unique cake that is made of delectable cake with your preferred flavor and has milk tea inside for your enjoyment. 
Customer Review:
"Definitely recommend them! Very easy place to order, speedy and helpful customer service. Above all, the brownies were delicious." - Mastak Pal Kaur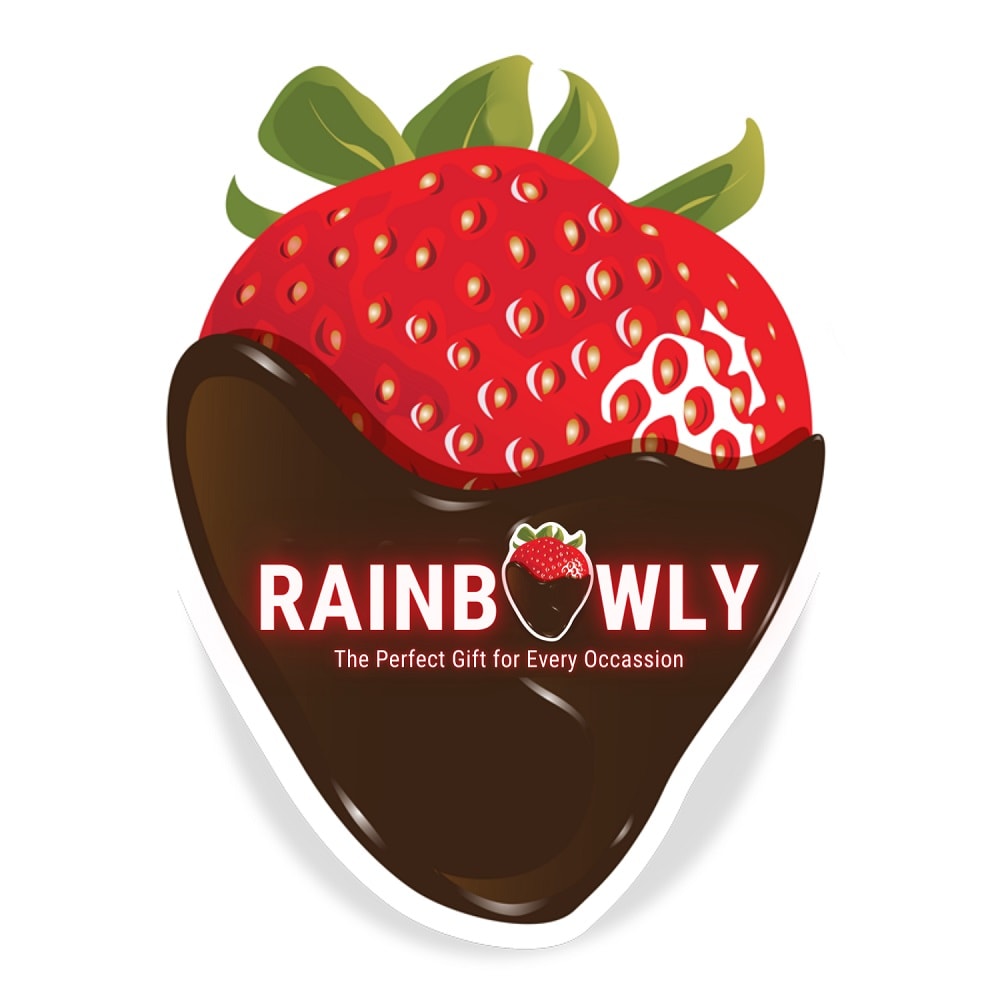 Check Rainbowly price below:
Address:

11 Sin Ming Road, Thomson V Two, 575629 (By Appointment Only)

Operating Hours:

Monday to Sunday (and Public Holidays) 9am – 6pm

Contact:

+65 69002188 |

[email protected]

 
Rainbowly has been pioneering Singapore's first fresh fruit arrangement since 2013 and specializes in delivering edible bouquets. Customers ordering any of their products can expect only the highest quality imported ingredients in their fresh fruit bouquets and chocolate-dipped strawberries arrangements. Their products are ideal for any celebratory occasion as Rainbowly offers Instagram worthy gifts that are as yummy as they are pretty.
Additionally, their team of chocolate artists have been trained in the UK to deliver unique designs in every purchase. Some of their top-rated products are the Watermelon Cake with Fresh Fruits Arrangements and All About You - Fresh Chocolate Dipped Strawberry Fruit Bouquet Arrangement Pot. All purchases are made to order and freshly prepared on the same day. 
Customer Review: 
"Very great service provided. I needed the item delivered at a specific hour and the team really made it happen! :) feedback from my friend was that the strawberries were sweet as well, that's worth it!" – Jacilyn Tan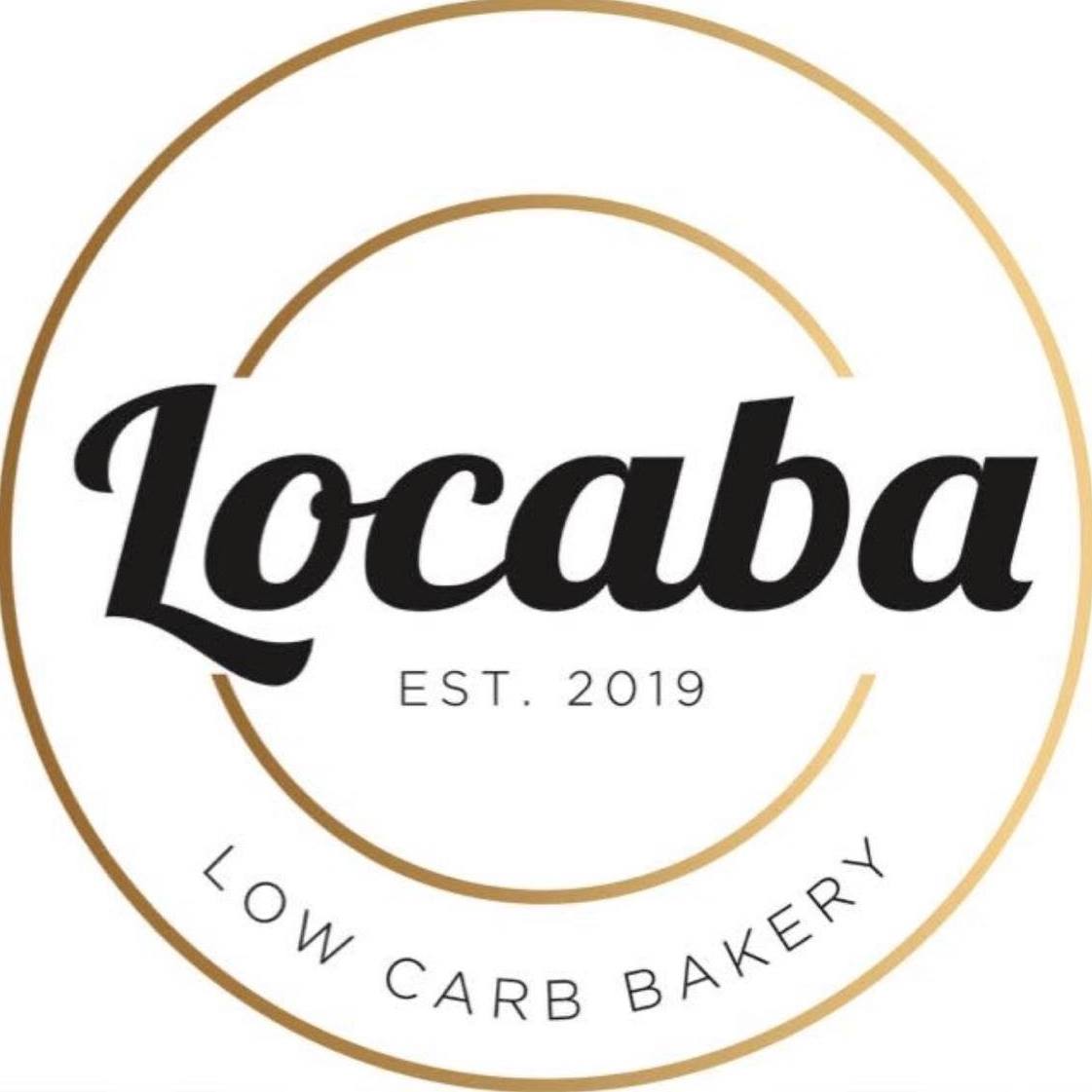 Check Locaba price below:
Address: 2 Kallang Ave, #01-08/13 CT Hub 1, Singapore 339407
Operating Hours: Monday to Sunday (and Public Holidays): 9 am – 6 pm
Contact: +65 9793 6557 |

[email protected]
Who says desserts and cakes always equal bad calories? LOCABA is here to revolutionize the dessert industry with their healthy cakes and desserts which not only help you to stay in shape, but make your body feel great as well! This unique bakery is known for its guilt-free confectionary that is low in carbohydrates and completely free from household sugar and gluten.
LOCABA accommodates vegetarians too as they have a vegan cake selection that is free from dairy and eggs. Their blood sugar stable desserts are suitable for diabetics, kids, health-conscious individuals, and just about anyone who enjoys indulging in a delicious treat.
Do note that LOCABA's cakes are all freshly prepared to order. Hence, make sure to pre-order at least a day in advance if you want to get your hands on their one-of-a-kind delights.
Customer Review:
"We have tried the Raspberry Mousse Cake before, now the Vegan Dark Choc Raspberry Cake. Just the look of it, it's enough to make one drool. The taste is fantastic, and best of all, it's a healthier low-carb choice. Must try!"- John G.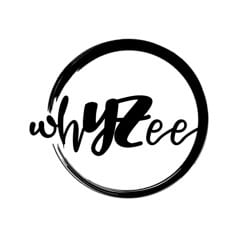 Check Whyzee price below:
Address: 

11 Sin Ming Road, Thomson V Two, #01-30, Singapore 575629

Operating Hours: 

Open daily from 10 AM to 6 PM

Contact:

9773 2434 (WhatsApp only)

[email protected]
Whyzee claims to have the best cake delivery in Singapore, and they might be right since they can deliver a cake to you in just an hour regardless of where you are in the country! Because of their cakes and services, Whyzee has received acclaim from various publications such as Timeout and Aspirant SG.
Throughout the years, Whyzee has made more than 50,000 customers happy with their 50+ different cakes. Aside from cakes, they can also deliver flowers and other products.
One of their best-sellers is the Chocolate Desire Cake, made of a crispy waffle and silky chocolate mousse topped with a chocolate mirror glaze. With just one look, you will understand why the cake is named as such.
Customer Review:
"The rainbow cheesecake was beautiful and it was delicious (cold from the fridge). The taste was just right! My children, guests and I had enjoyed the rainbow cheesecake. Will recommend this to those who like to eat cheesecake" - Clara Ng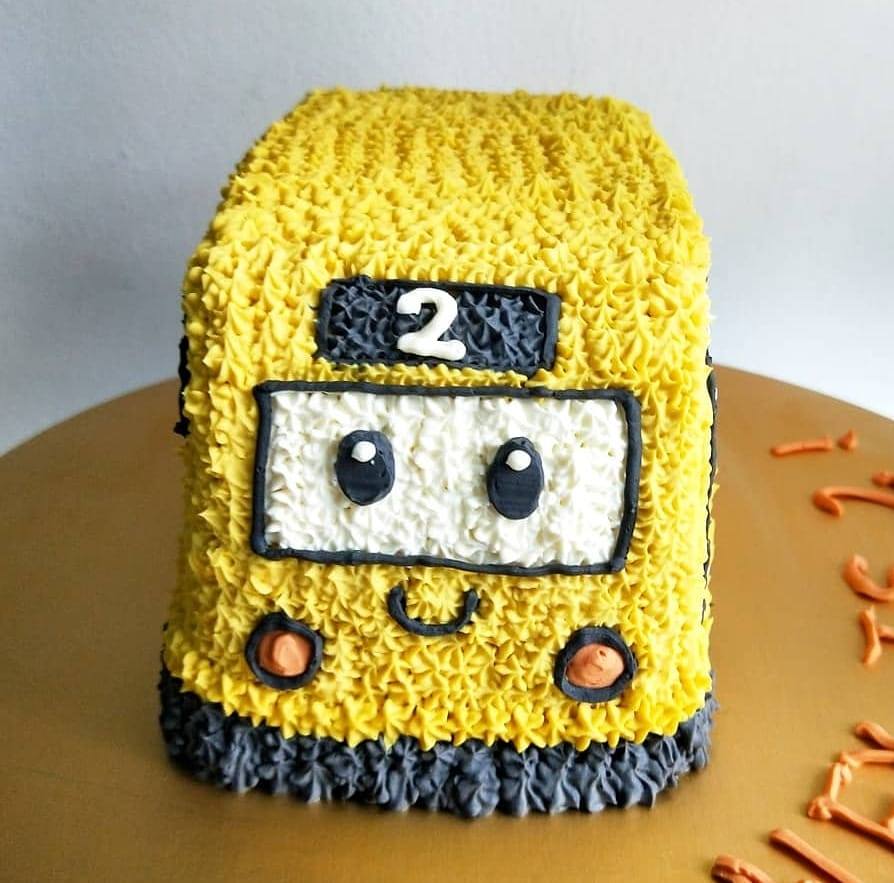 Check Ugly Cake Shop price below:
Address: 

535 Kallang Bahru. GB Point, #01-06, Singapore 339351

Operating Hours: 

Open from Monday to Saturday, 10 AM to 6 PM

Contact:

8228 8300
Don't let the name fool you. The Ugly Cake Shop sells beautiful and delectable creations, and can even make cakes look like bears and other animals. The Ugly Cake Shop has explained their name choice, saying that they choose to omit artificial colors and flavors, sugary fondant, and gum paste from their products. These ingredients, they say, add beauty but are not healthy for their customers. 
The Ugly Cake Shop not only creates works of art but also have a big heart. The shop donates a fraction of its profits to feed school children in Timor Leste.
Their signature is the Big Daddy Cake, made from Nutella and Valrhona. The Big Daddy Cake is a huge, moist, chocolatey cake that sweet-toothed customers will love.
Customer Review:
"Cake was very chocolatey and the Nutella cream was very rich!! Would Recommend!! Size is good for 4 to 6 people." - Ray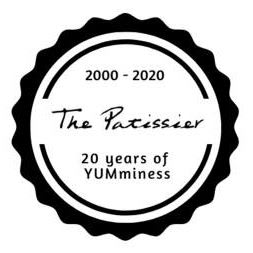 Check The Patissier price below:
Address: 

No. 4, Mohd Sultan Road, #01-01, Singapore 238955

Operating Hours:

Open from 10 AM to 5 PM

Contact:

+65 6737 3369

[email protected]
Founded in 2000, The Patissier has a French name because they use traditional French baking techniques to create unique and modern cake designs. 
Despite being one of the youngest cake shops on the list, they have proven themselves to be as good as their competitors. They offer various cakes, which include wheat-free options. They also make beautiful cakes for all celebrations and through their website, you can create your own. 
One of their best cakes is the Ribena, which combines four layers of sponge with a special Ribena mousse, sweet cream, and Valrhona Opalys white chocolate.
Customer Review:
"Best cake I have ever had. Tasted one bite at a company birthday party and can't stop thinking about it. Took 3 MRT lines and cannot help to buy a 6" instead of the original plan of just 2 slices." - Rae Cal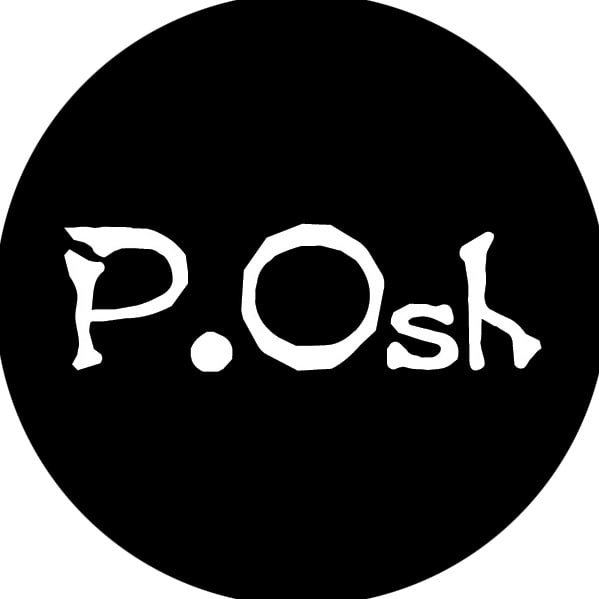 Check P.Osh price below:
Address: 

9 Yio Chu Kang Rd, #01-41 Space @ Kovan Singapore

Operating Hours: 

10:00AM to 7:00PM

Closed on Sundays

Contact: 

+65 9007 0014

[email protected]
P.Osh says that they stand for authenticity and working for the customers' good. Such claims are true since they use no preservatives and shortcuts in their products; only traditional, healthy ingredients.
Despite providing different cakes, they also specialize in brownies, cookies, and other products. They can customize your brownies to make them look like anything, even a game console. In addition, they provide island-wide halal cake delivery in Singapore.
Their best-seller is Tripp Earle, a brownie made from dark chocolate, white chocolate, and milk chocolate - perfect for those who want to satisfy their chocolate cravings!
Customer Review:
"Brownies were chewy. Distinct chocolate flavour in its brownie. Designs were made after giving your orders which is nice" - Rayrayray Zzzz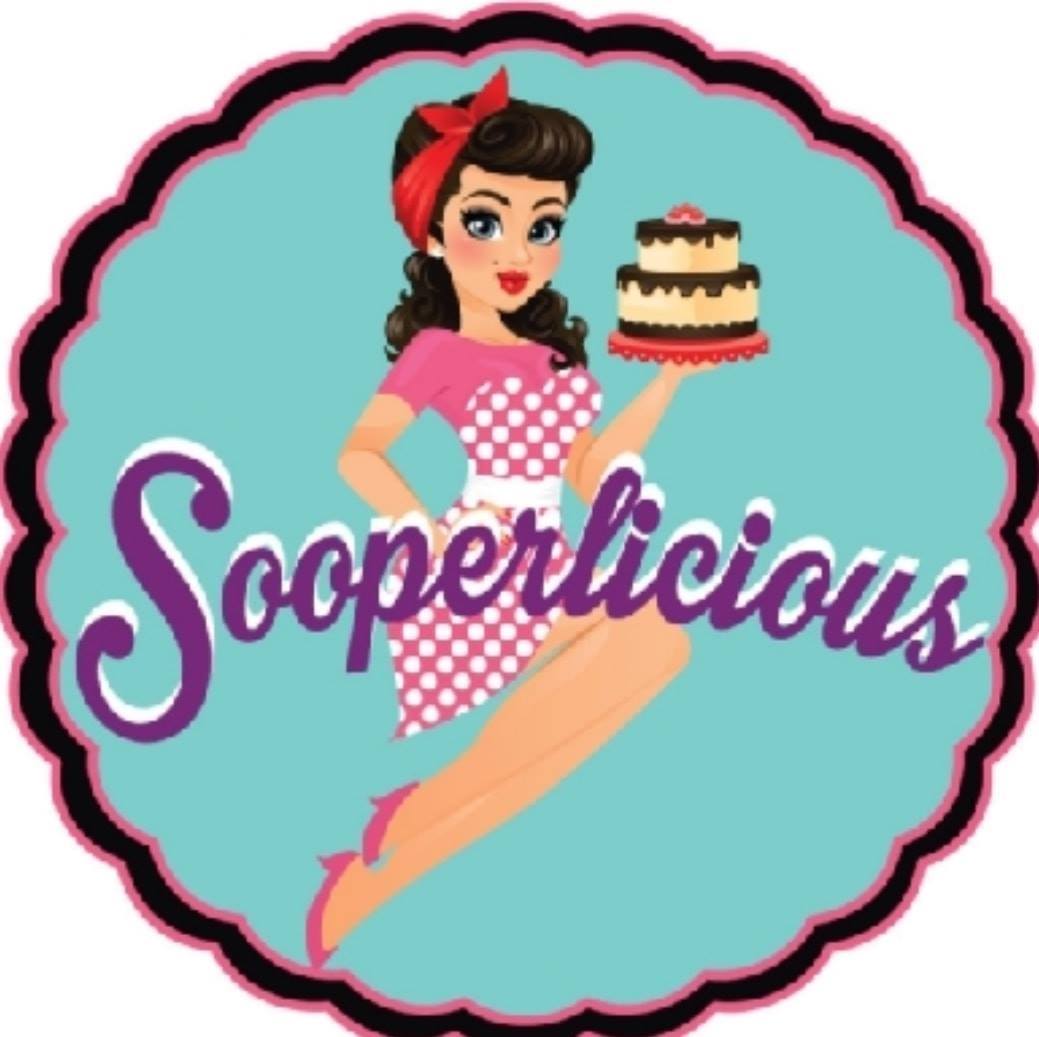 Check Sooperlicious price below:
Address: 

183 Jln Pelikat, B1-44, Singapore 547643

Operating Hours: 

N/A

Contact: 

+65 9101 5856,

[email protected]
Sooperlicious offers the most customizable cakes. You can build your cake to your preferred flavor, size, design, and even sugar level with them. Customers can also choose special ingredients and make special dietary requests to make the cake enjoyable for everyone.
Aside from their 30 cake variants, they also provide various products such as gourmet cakes, cupcakes, and more. Founded by a former pilot who has a passion for baking, Sooperlicious has become one of the best in the baking industry. The best part is that they can deliver all of these products right to your doorstep! 
Their best-selling cake is the Belgian Chocolate Cake. This delectable cake has a decadently rich and flavorful chocolate taste that keeps its customers returning for more. 
Customer Review:
"Was very surprised that outcome of the cake. Had discussions about my idea and they exactly captured it. Very beautiful… the taste of the cake was delicious" - Shankara Narayan.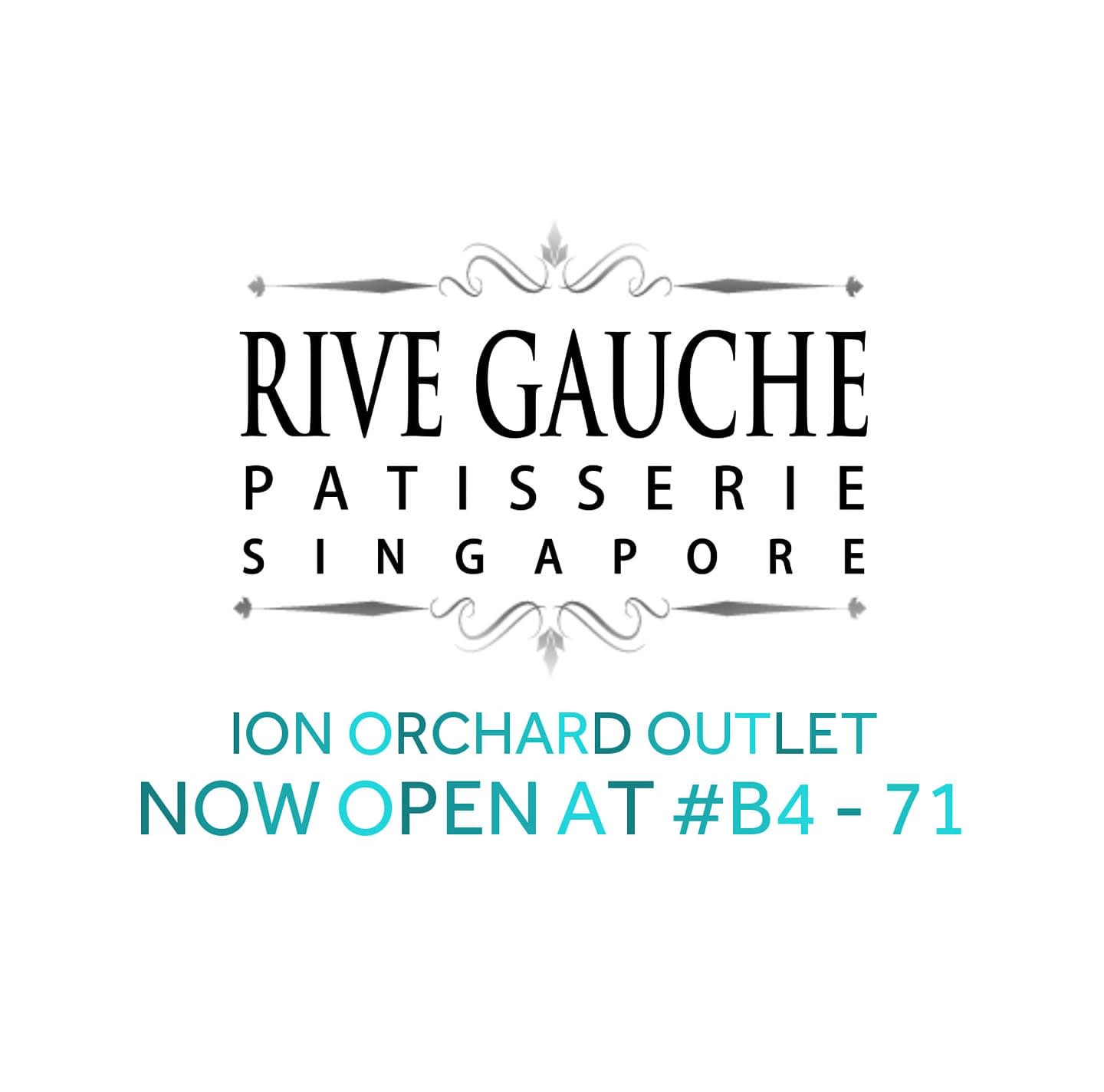 Check Rive Gauche price below:
Address:

1 Vista Exchange Green, #B1-37C, Singapore, 138617

Operating Hours: 

N/A

Contact: 

+65 6694 0858,

[email protected]  
Rive Gauche is no beginner in the field of baking as they claim to be the epicenter of French culture, a claim proven through their delicious creations. Established in 1993 and has since then expanded to 8 different locations, they even have a counterpart in France!
They make cakes for all occasions and cater to corporate events as well. You can purchase their products right from the comfort of your own home and have them delivered to your doorstep.
Their best-seller is the Yuzu Cheesecake. This fluffy dessert has a unique pairing with the zesty yuzu flavor, which is the perfect treat after a meal.
Customer Review:
"I recently bought their size 5 Guanaja cake for my mum's birthday. Despite not being a chocolate fan, I was won over the first time I had it for one of my friend's birthday parties. Dark, rich and smooth, and chocolatey are the words I can use to describe their cake" - Joshua Goh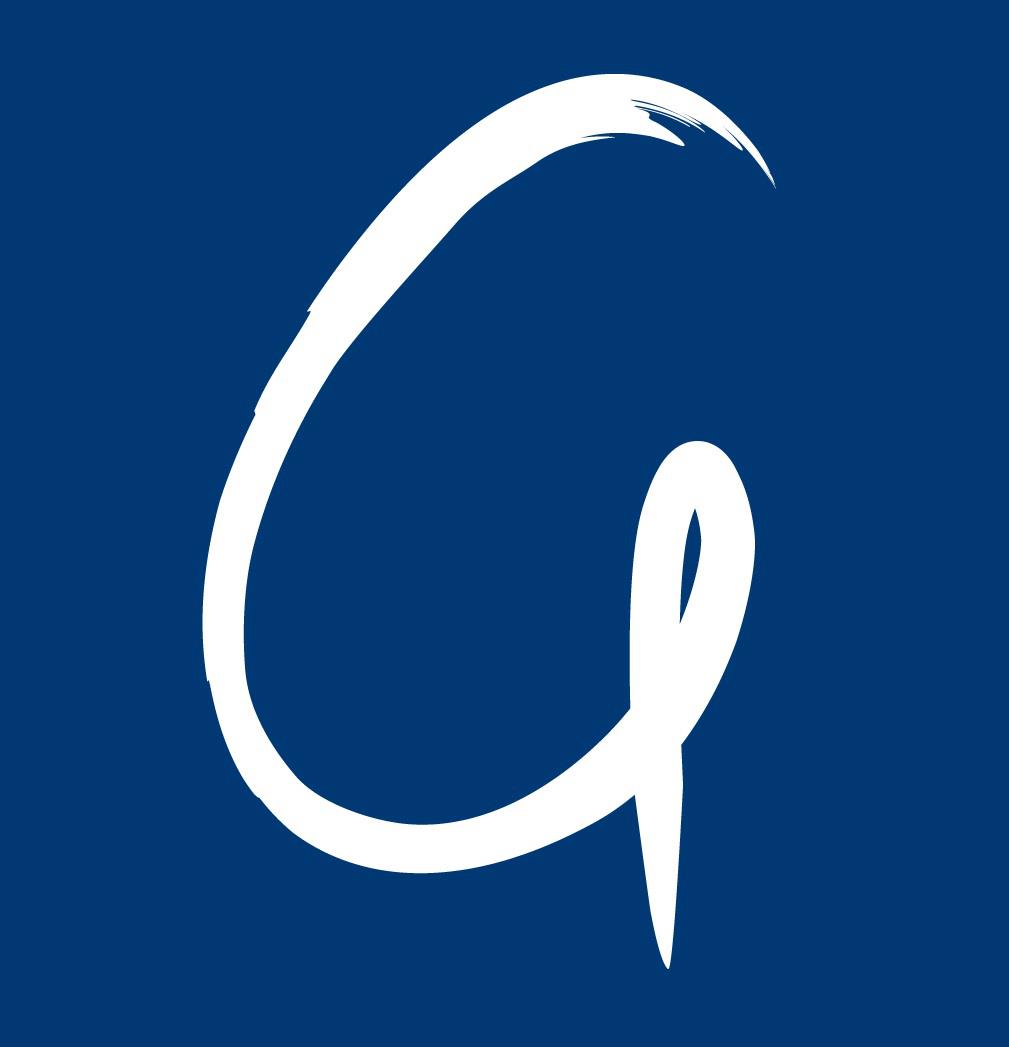 Check Patisserie G price below:
Address:

9 Raffles Blvd #01-40 Millenia Walk, Singapore 039596

Operating Hours: 

Monday-Thursday | 9:00AM - 9:00PM,

Friday| 9:00AM - 10PM,

Saturday | 10AM - 10PM,

Sunday | 10AM - 9PM

Contact:

+65 6338 7578
Despite being founded recently in 2012, Patisserie G has created a dedicated customer base. The shop sells various cakes, entrees, macarons, and other pastries. The shop gets its name from its founder, Gwen Lim, and has two locations in Singapore.
Not confined to traditional cakes, as they also sell savory meals such as their signature beef wellington. They even offer catering services for all occasions.
Patisserie G's best-seller is their signature Lychee Rose Cheesecake. This mouthwatering cake is made of sweet lychee jelly that's placed on top of a crumble base and is sure to tickle everyone's taste buds.
Customer Review:
"Tried the macha Nebula and I LOVE IT! Every mouth is just so well balanced with the flavours. Each bite is like a different combination of flavours that brings you back again and again for more. Refreshing Yuzu curd. " - Brownie J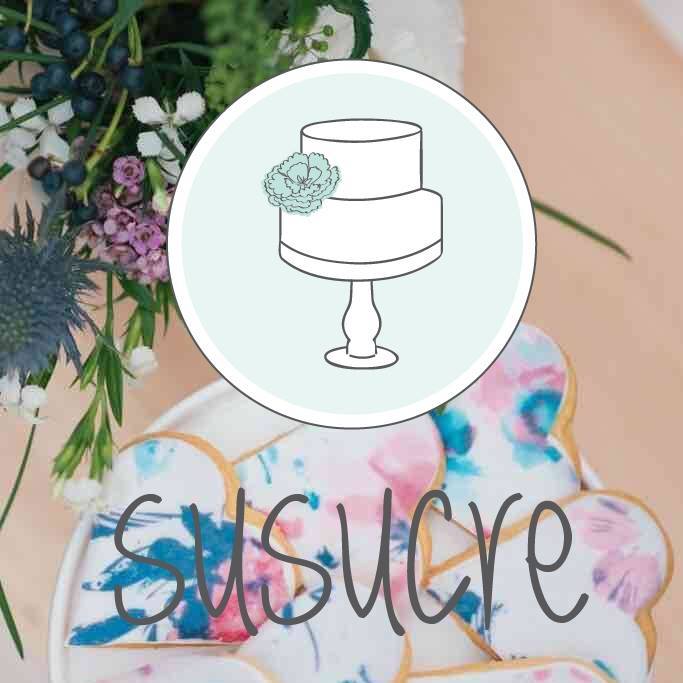 Check Susucre price below:
Address:

405 Race Course Rd. #01-01, Singapore 218654

Operating Hours: 

N/A

Contact: 

+65 9867 2176,

[email protected]
Susucre offers various cakes and allows their customers to customize them. They also have impressive 3D cakes and other pastries for all occasions.
With Susucre, customers get complete control of the creation of their cake. Susucre's custom cakes can be made in any flavor and can accommodate special dietary requirements. The only downside with their products is that they are not certified halal. Customers can pick their orders up themselves or have them delivered to their homes.
Their best-seller is the superhero-inspired Super Dad Cake. The Super Dad cake is perfect to celebrate our childhood heroes' birthdays and can also be given as a sweet and special father's day gift.
Customer Review:
"Ordered a custom cake and they exceeded my expectations. Thanks for making the precious moments all the better." - Yong Liang Goh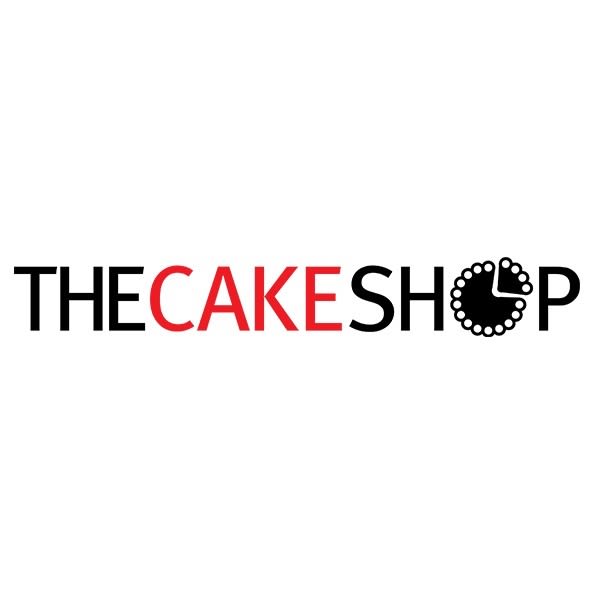 Check The Cake Shop price below:
Address:

JCube

2 Jurong East Central 1, #B1-07, Singapore 609731

Operating Hours: 

Sun-Thur: 10am - 8pm,

Fri-Sat: 10am - 9pm

Contact:

[email protected]

+65 6520 3033 (hotline) +65 9622 0303 (WhatsApp)
The Cake Shop was created by a group of dedicated bakers that had an intense passion for baking. They offer all sorts of cakes, including eggless options for vegetarians and intricately designed birthday cakes for children. The Cake Shop's tagline, "delivering happiness," is something the shop strives for since they offer same-day cake delivery!
The Cake Shop does more than bake cakes. They can provide cake and flower delivery in Singapore, where you can purchase their cakes and flowers in one neat bundle. For example, their Scarlet Glamour Bundle allows you to give a sweet and pleasant surprise to your loved ones with a delicious chocolate cake and 12 stalks of red roses and sweet William.
Customer Review:
"Overall very good cake, soft and cream was also fresh. Everyone thoroughly enjoyed it. Thanks for your services." - Mr. Sumeet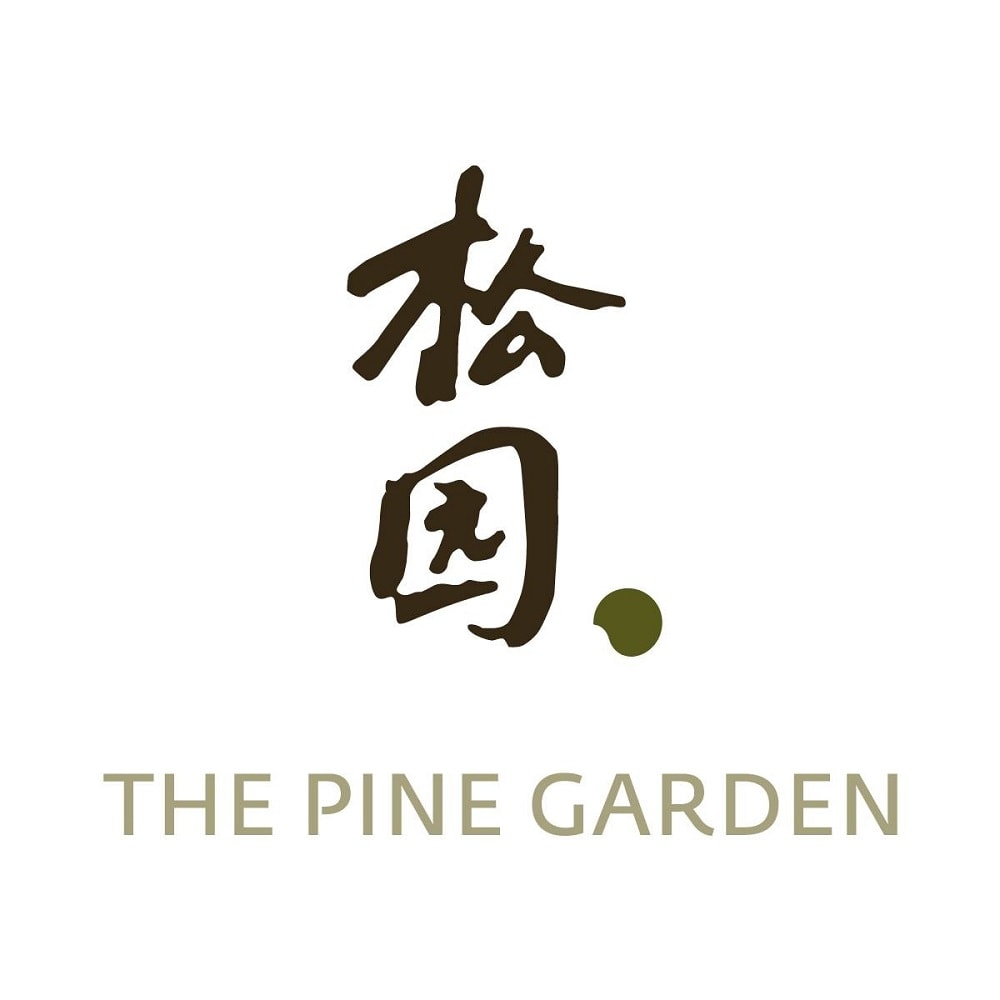 Check Pine Garden Cake price below:
Address:

Blk 529 Ang Mo Kio Ave 10,

#01-2369 Singapore 560529

Operating Hours:

(Open daily from 8:30 AM to 9:30 PM) (Closed on Fridays)

Contact: 

[email protected]

Corporate office: 6457 6159

Retail outlets:

6459 5507,

6456 3552
The Pine Garden is a cake shop with a deeply rooted history. Once you open their website, you can see pictures of their nostalgic, humble beginnings. Since its flagship outlet's founding in 1984, the Pine Garden has expanded its menu and its reach all over Singapore. In present times, you can pick from over 30 different cakes on their menu.
Their cakes include various types of mango cake, chocolate cake, and slice cake. The Pine Garden also makes customs cakes for any occasion and celebration. The Pine Garden recommends its latest creation, the Brown Sugar Milk Tea cake made of black tea sponge cake, layered with milk tea cream and topped with milk tea syrup and chewy kanten jelly cubes.
Customer Review:

"Highly recommended cake shop! Ordered Lychee Martini. Very delicious cake. My and my family's favorite cake shop. Highly recommend" - Joe Lim
Related articles